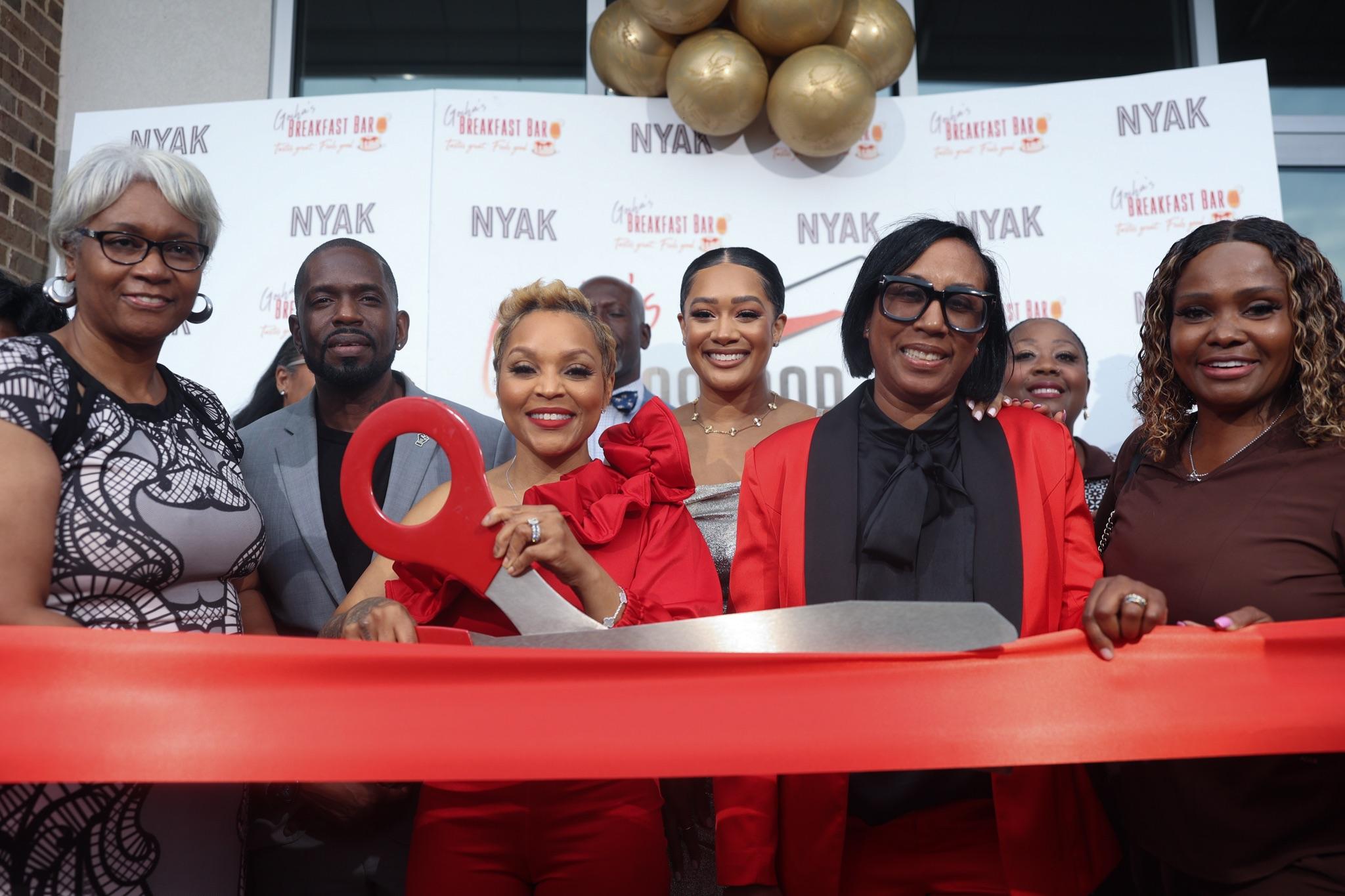 Celebrity Hairstylist Gocha Hawkins celebrates opening of her newest venture - Gocha's Tapas Bar in Atlanta
Recording artist Cee-Lo Green, Rasheeda and Kirk Frost, and other stars attend the grand opening

By Nicholas Hernandez

Jun. 20 2023, Published 5:23 p.m. ET
Recording artist Cee-Lo Green, Rasheeda and Kirk Frost, and other stars attend the grand opening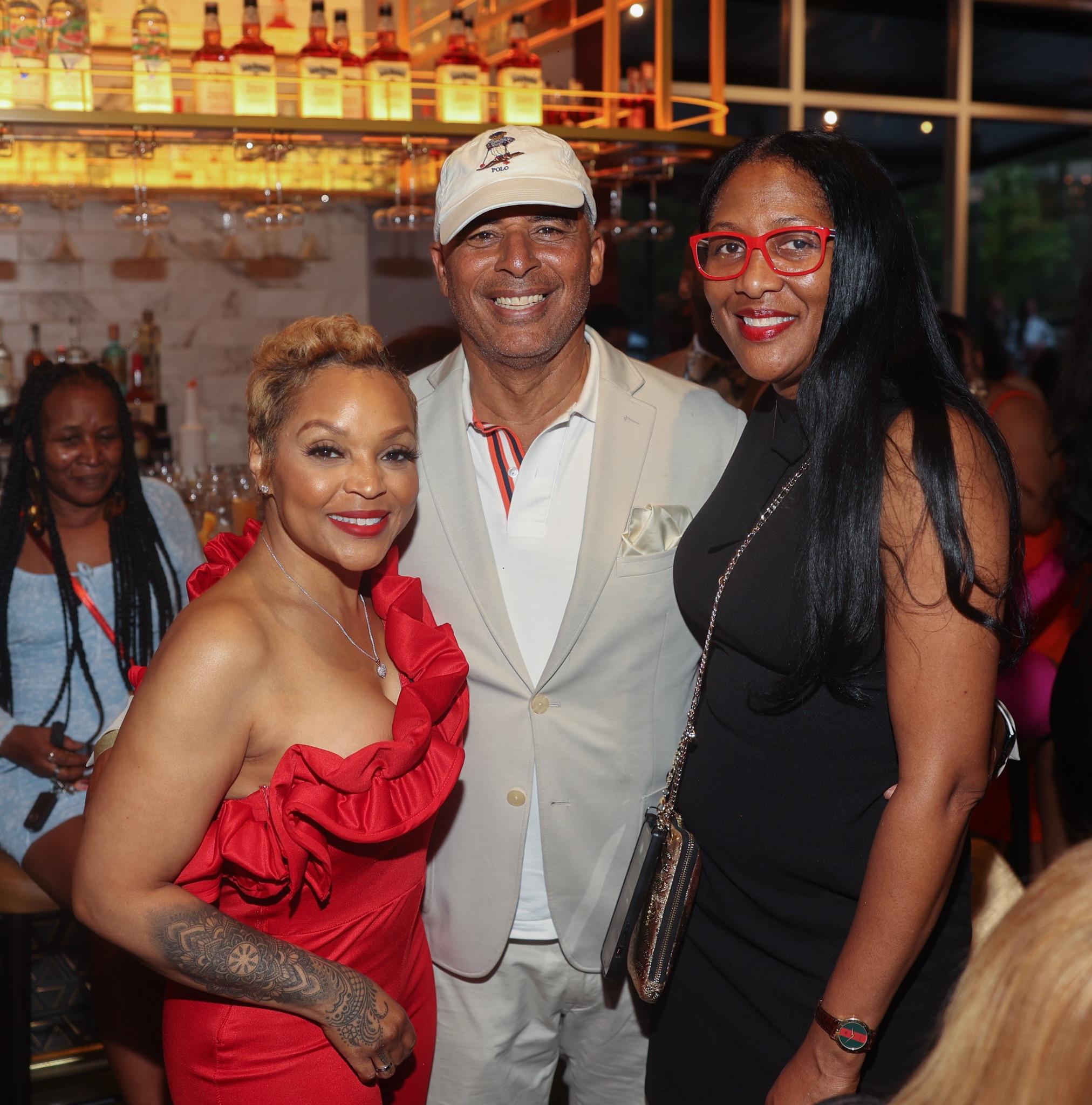 Some might recognize Gocha Hawkins as an award-winning hairstylist or the owner of Gocha Salon in Atlanta. But, one thing recently added to her resume - a restaurateur.
Before entering into the food industry, she spent nearly three decades building a career in the beauty industry, and working with various stars such as Beyonce and Nicki Minaj as she worked with them during the times when the superstars would perform in Atlanta. Other names include tennis star Serena Williams and reality star Kandi Burruss.
But, in early 2019, Hawkins launched a new venture within the restaurant industry by opening Gocha's Breakfast Bar in the Atlanta neighborhood of Cascade. Eventually, she would open a second location in January 2020 in the Fayetteville region. The eatery serves signature staples, including fish and grits, various pancake and French toast flavors, and even "betta than yo momma biscuits," making it a popular brunch staple in the area.
But, now Hawkins is the creator of a new concept - Gocha's Tapas Bar.
Article continues below advertisement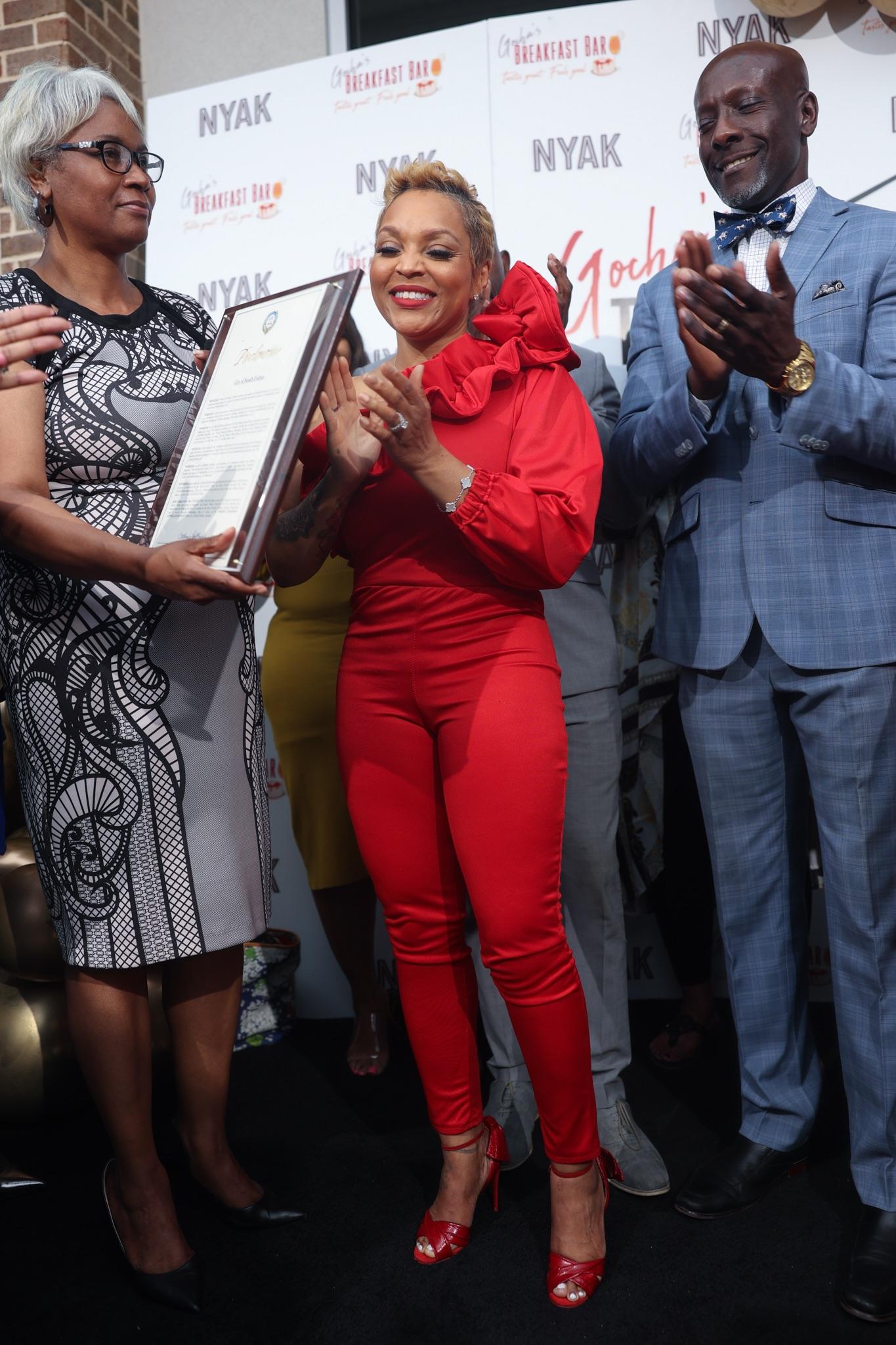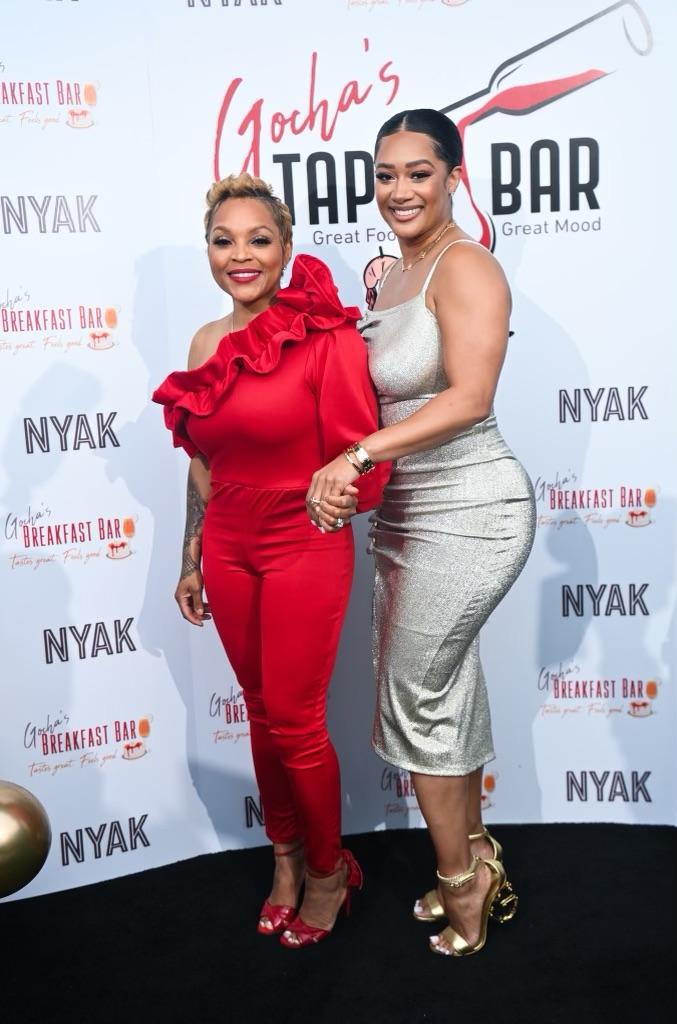 Article continues below advertisement
Celebrities celebrated the grand opening on May 17. The star studded list included: Recording artist, Cee-Lo Green, Bravo's "Married to Medicine" castmate Dr. Heavenly Kimes, Food Network Chef Erica Barett and VH1's "Love & Hip-Hop" castmates Kirk Frost and Rasheeda Frost. And, the three-hour event was hosted by Crystal Renee from BET's "Sistas."
Ahead of the celebration, patrons lined up, awaiting the grand opening of the new restaurant and eager to try out their tasty offerings. The establishment is located in the South Fulton area of Metro Atlanta, decked with an interior space of nearly 1,500 square feet and a 2,100 square feet patio space. The menu consists of dishes including shishito peppers, grilled lamb chops, lobster rolls and shrimp ceviche, along with signature cocktails such as "Da Baddest Peach."
As the guests celebrated the official opening of Hawkins' third venture, during the event, the beauty guru received a proclamation from the Mayor of South Fulton Khalid Kamau and other city officials of South Fulton.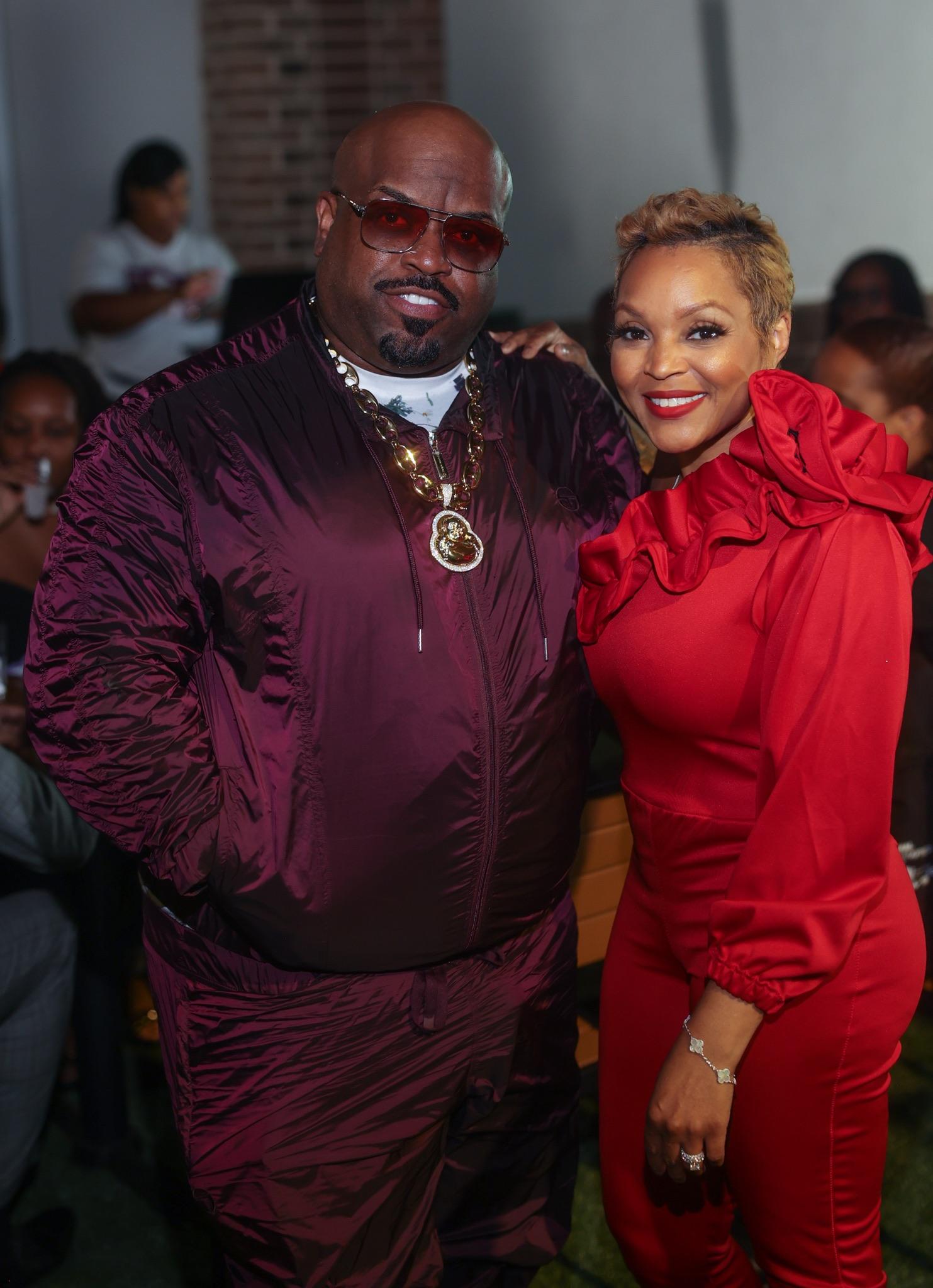 Article continues below advertisement
The opening showcases Hawkins' growing food empire, building off her two successful breakfast bars in the region and illustrious career serving as a hair consultant for the Miami Heat, Detroit Pistons, Orlando Magic and Atlanta Hawks cheerleaders and being a part of the WE TV series "LA Hair" for three seasons.
"I am truly grateful for the relationships and the community we have built over the years," Hawkins says in an Instagram post.
And with a cut of a brightly colored red ribbon, the doors officially opened for business at the Publix Shopping Center at Sandtown Crossing in Metro Atlanta. Proclaimed, via Instagram, to be home to the "best tapas in Atlanta," the restaurant is open Tuesday through Sunday from 5 p.m. to 11 p.m. and sets out to bring an upscale dining experience to South Fulton.
However, for Hawkins, the restaurant means more to her, especially as a Black, female business owner. In a recent Instagram post, she writes, "my job as a restaurateur is to bring things to my community that are needed. It's a void and I'm here to fill the void and help my community."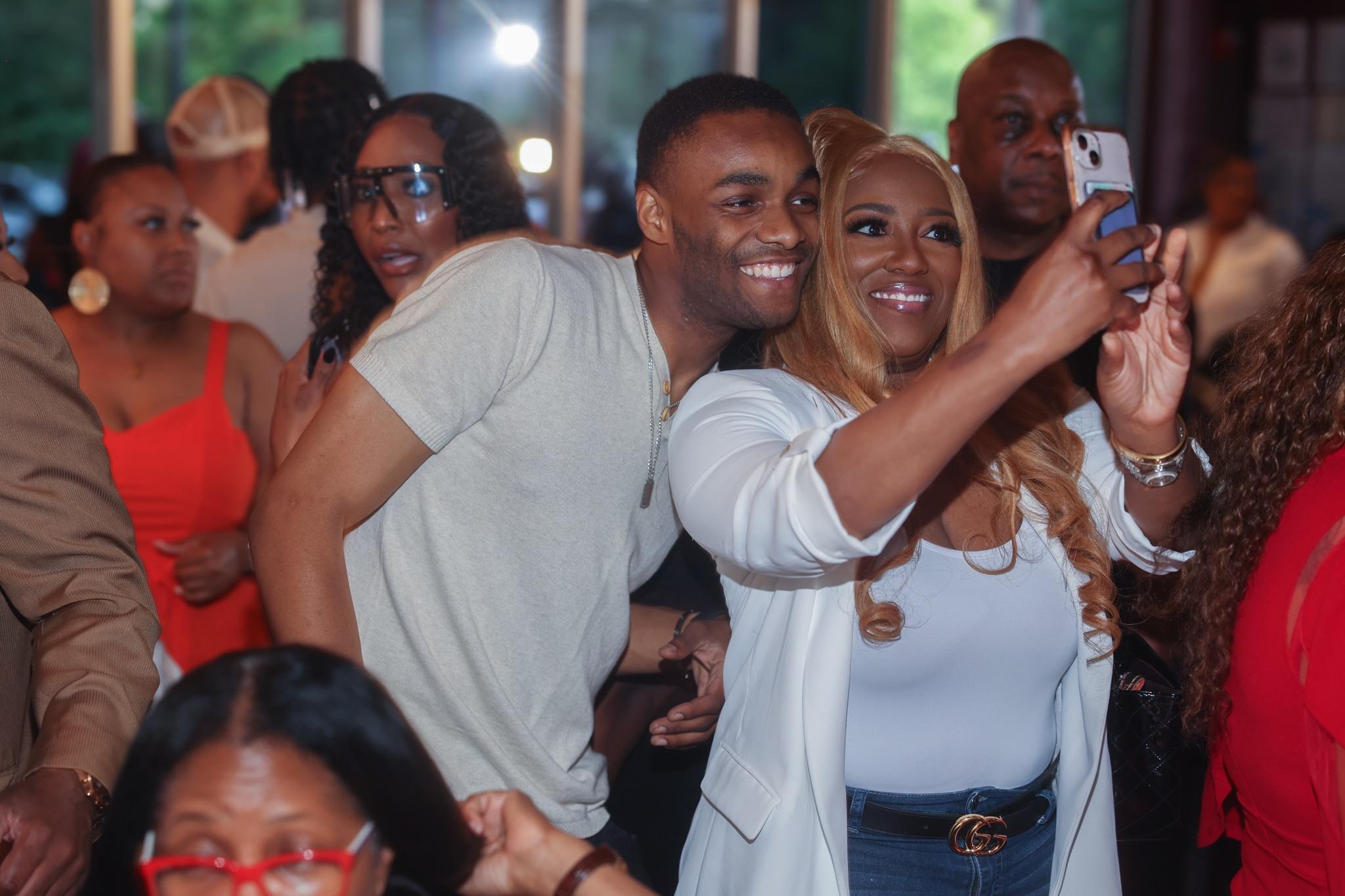 And, while she strives to create a comfortable space that fosters connections over food and drinks, she says in a BET interview, she wants to develop an environment that will impact the cultural and social climate in Atlanta.
Early last month, Hawkins became a part of PepsiCo's Dig In Program, which spotlights Atlanta's female-run, Black-owned restaurants. In an effort to change the restaurant industry landscape, PepsiCo committed $50 million over five years to help establish a better future for Black restaurateurs. From offering advice on how to access capital to marketing tools to setting up delivery operations, the company provides access to the tools and opportunities for success, according to its website.
"Programs like Pepsi Dig In are essential because they aim to provide long-term support," she says in an interview with BET. "During the pandemic, the community stuck together and supported Black businesses to help get through a very challenging time, but beyond that, support wanes. I was interested in working with Pepsi Dig In because of what they're doing to address that…"