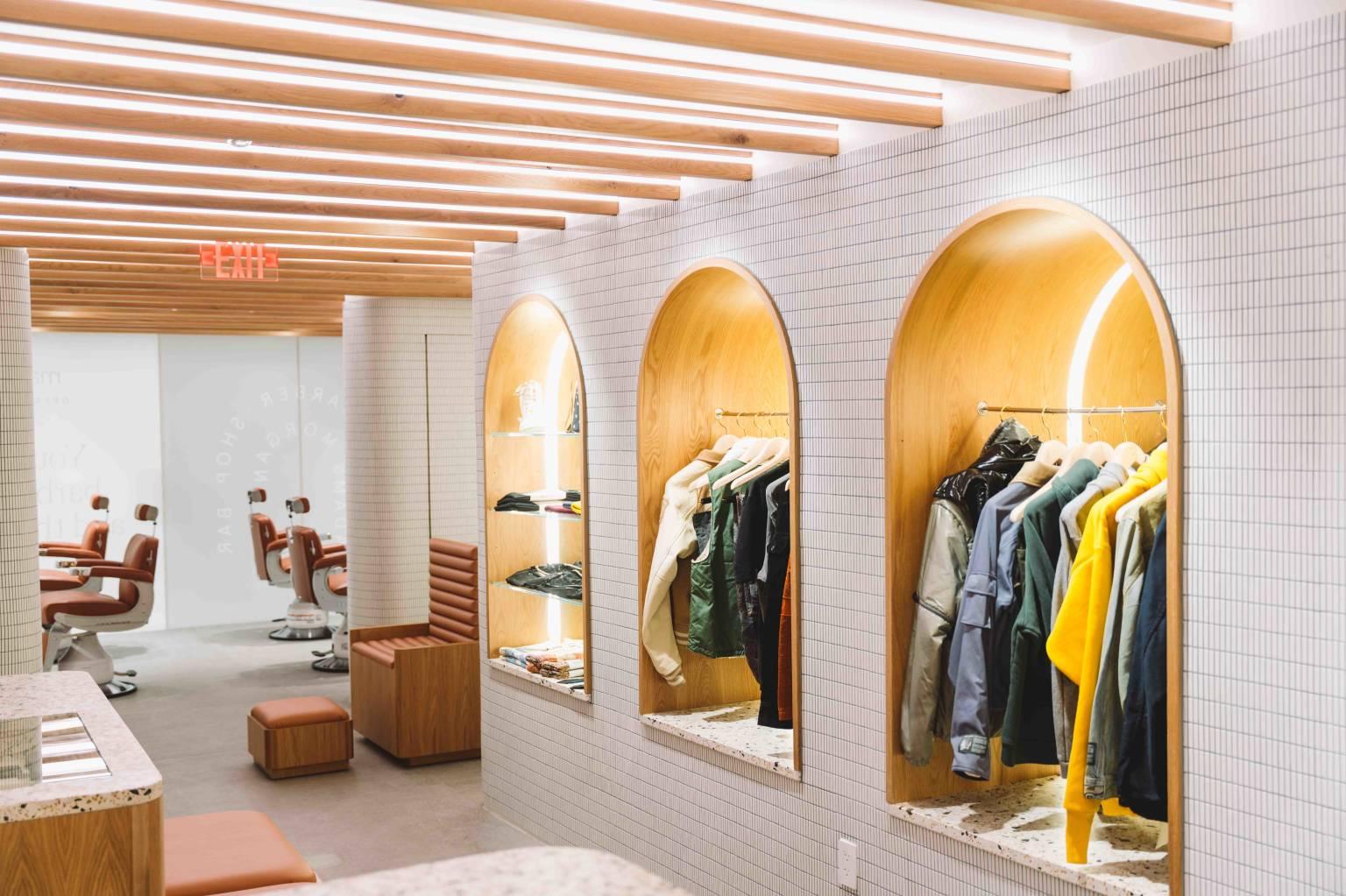 Manifest Barbershop in Washington, D.C. Gives Millennials a Reason to be 'Out of Office'
Nestled in the Adams Morgan area of Washington, D.C. Manifest earns its stripes

By Taylor Edwards

Jan. 18 2023, Published 1:24 p.m. ET
Nestled in the Adams Morgan area of Washington, D.C. Manifest earns its stripes as king of the barbershop jungle with an in-house speakeasy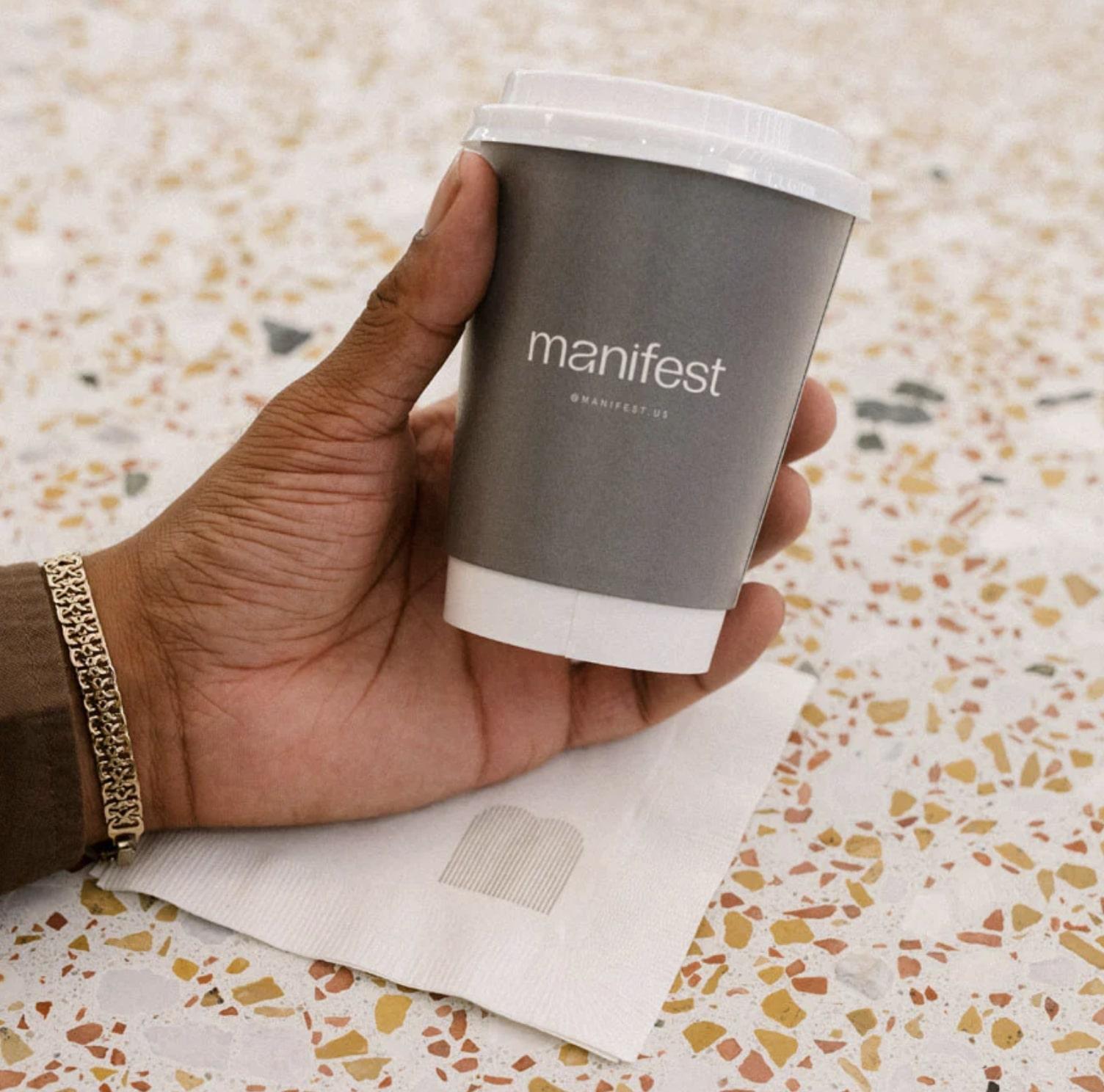 Nestled in the Adams Morgan area of Washington, D.C., Manifest earns its stripes as king of the barbershop jungle. A "local barbershop and then some" Manifest is a barber, shop, and bar concept wrapped with swagger.
Through several generations, the barbershop has proven to be a staple in the Black community. A safe space for men to relax and release, get shaved and groomed, dive into dialogue, and share opinions - unhinged and uncensored. The barbershop is an unofficial country club for men of color. Now, Manifest has taken the traditional man cave to the next level.
A charmingly lit entrance starring a full glass frontal invites you to take a look beyond the window. Into the space, a blend of glass, woods, and leathers makes it an ideal place to explore the five senses. Everything you see, touch, taste, hear, and smell make for a memorable moment. From the barista custom brewing herbs and coffee beans by request to the crisp upholstered bar stools and barber chairs, all the details matter.
Manifest delivers two things above all: a good day and great coffee.
Article continues below advertisement
The house boutique hangs garbs you never knew you needed from Marni and several collections. Leather goods, candles, house grabs, and fragrances perfume the air completing the total package. The lighting is great, the service is stellar, and the icing on the cake is a hidden speakeasy perfectly named, Out of Office.
Up an unassuming entrance cleverly hidden by a full-length mirror, lies a stairway to social heaven. The entryway is dimly lit and challenges the main floor lighting (and its ambiance). The barista smiles and bids you a pleasant farewell as the one-way corridor opens only by the electronic access of the front podium.
The perfect stop to pregame before a night out with friends or a nightcap with a great date, Out of Office is the answer to your work-life balance.
Up the stairs the private bar seats 30 for capacity. Saved for reservations only, the space is patronized by a hush-hush hyperlink on the Manifest website. Hidden in plain sight, a single image of a beverage takes you to a site to confirm your seating and time slot. While Google only shows the business hours of the barbershop, the great escape is open until 1am.
A secret society for "in the know" millennials, Out of Office appeals to a mashup of entrepreneurs, young professionals, and enthusiasts. With great drinks and an even better atmosphere, every seat is the best in the house - Out Of Office quenches thirsts literally and figuratively.
At Manifest you can start your week with a fresh cut, and end it with a great cocktail. Merging barber space, boutiques, and bars in a stylish form, Manifest moments are made for men, but women are welcome.