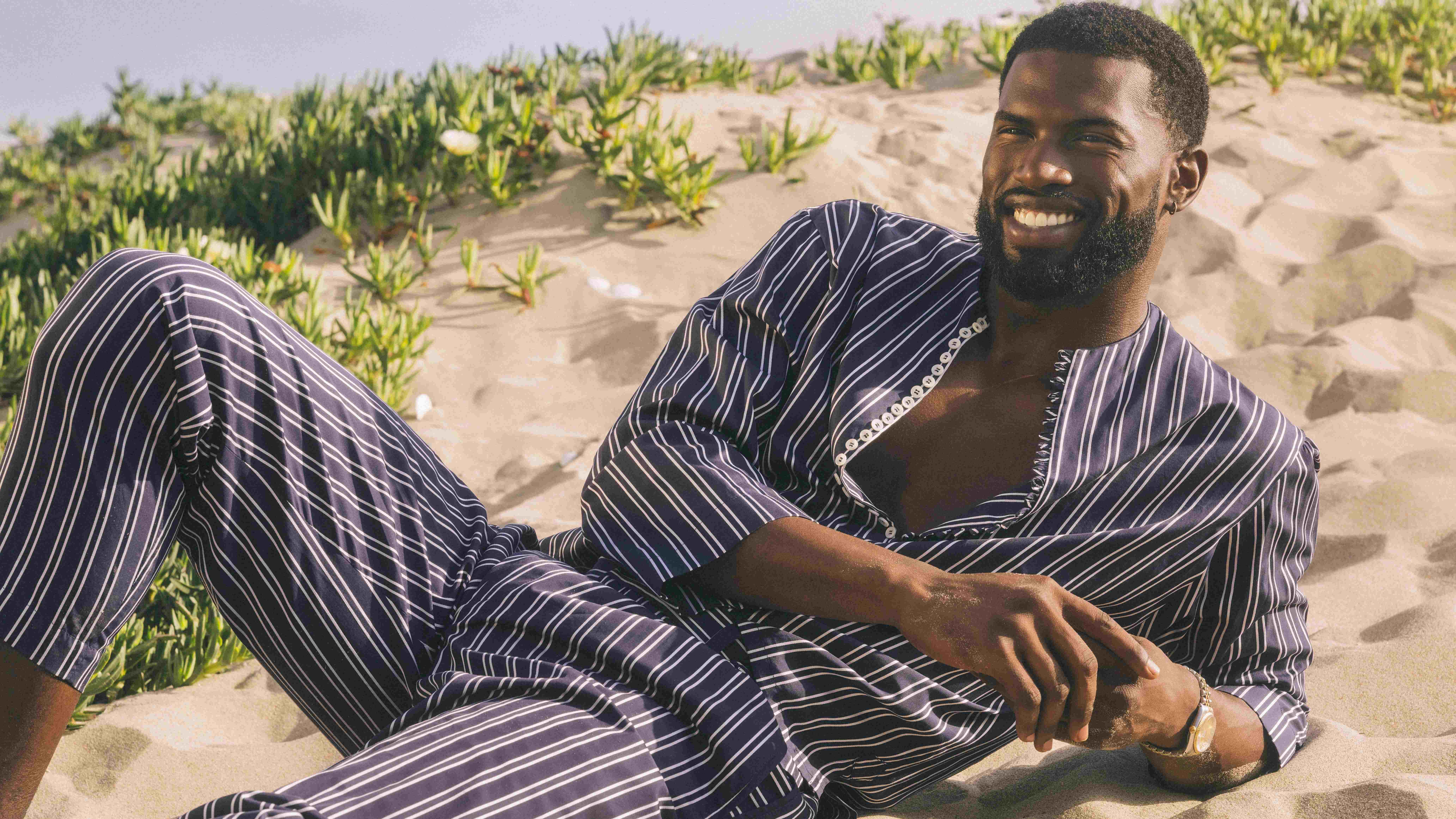 Broderick Hunter: Made You Look
The model/actor/entrepreneur talks about his love of modeling, why he doesn't really have a dream project, and how he wants to set the stage for others.

By Chris Lawrence

Aug. 29 2023, Updated 3:59 p.m. ET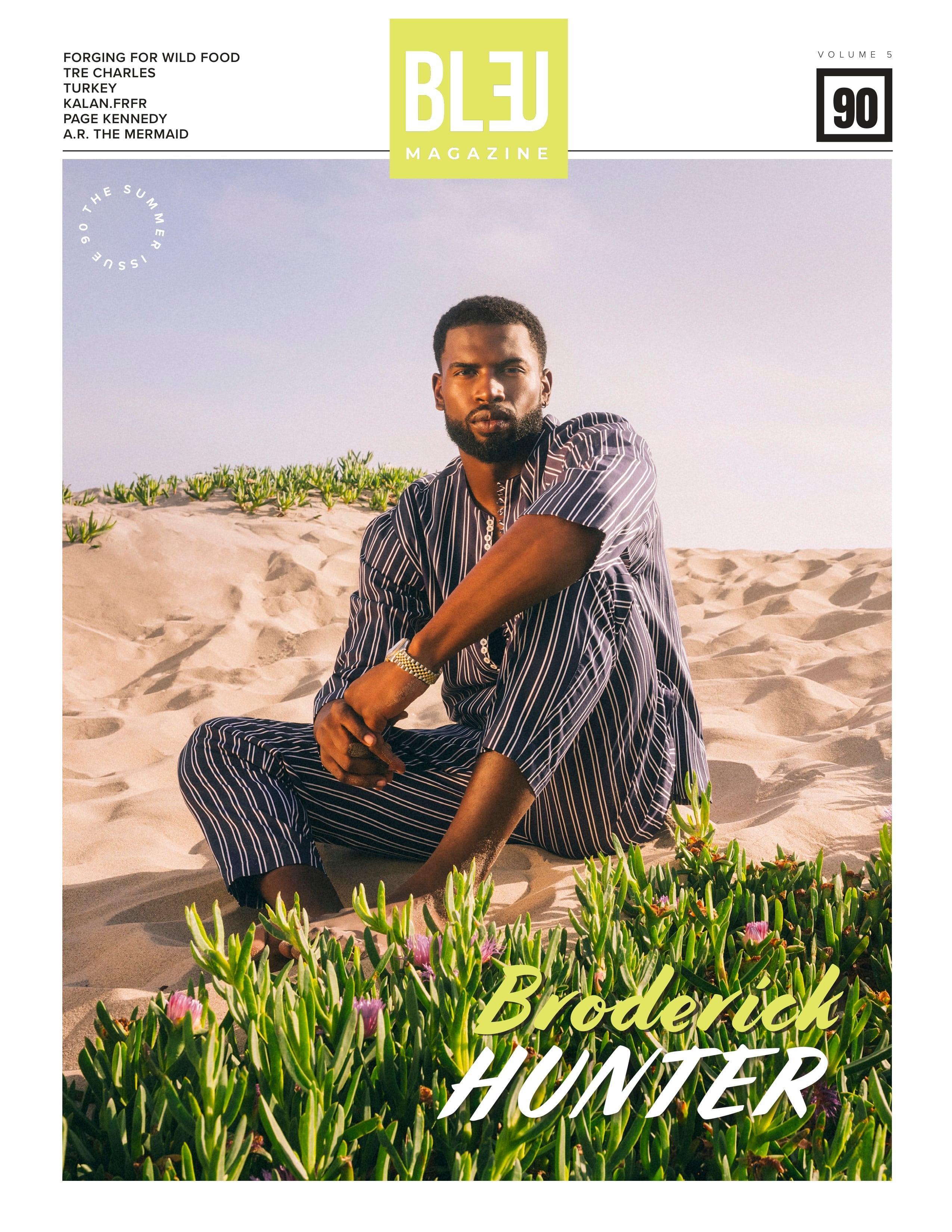 "I was known as Boost in this picture, back in my basketball years. Basketball was my first love and my first heartbreak," Broderick Hunter offers.
We had hoped to connect in person but due to a few scheduling mishaps (mostly on my part), we settled on chatting over Zoom. In an effort to get Broderick Hunter a bit better, I'm presenting a slideshow of pictures that are from various parts of his life and career. I've asked him to say a few words about the pictures which are in no particular order. But even without the words, each image seems to jolt a memory and you see it all on his face.
I continue through the images. The next one is a fashion spread from GQ Italia. "This is one of my favorite spreads." A Ralph Lauren campaign image. "Ralph!!!!! That was my first real big contract." A still from the film B-Boy Blues. "ADAM! Shout out to Jussie Smollet." A still from the video "Surprise" by Chloe Bailey. "Shout out to Chloe. He sings Surprise then kinda fumbles over the rest of the hook. "I loved that video, I was so honored to be a part of that project." An usie of Broderick and actress Mariama Diallo. "That's no more. He laughs. We had split up. But beautiful, God bless her.
Article continues below advertisement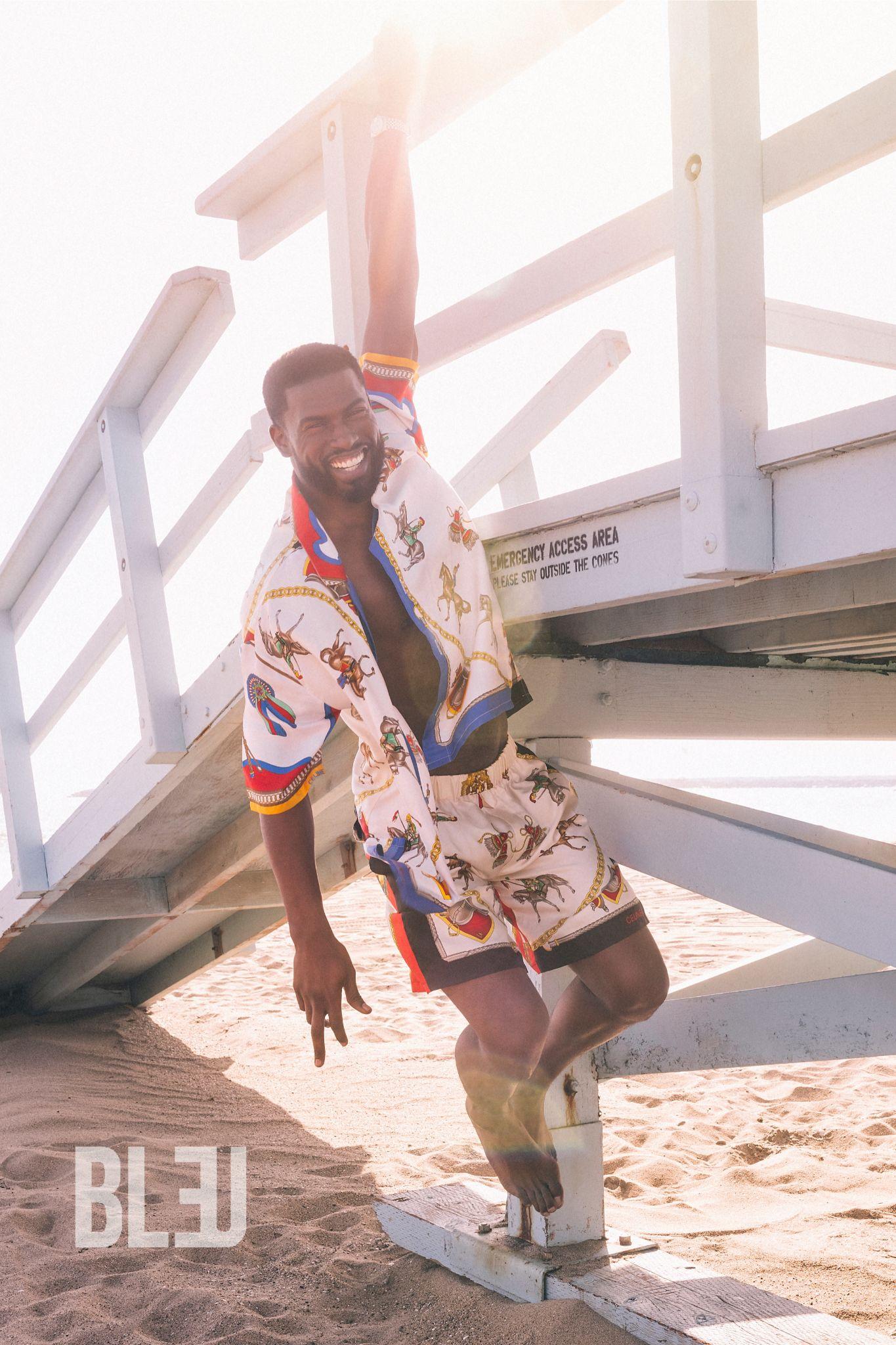 Even on a Zoom call, Broderick's 6-foot-2 frame is apparent. He's rocking an oversized textured shirt jacket in an earthy reddish brown. He describes his current style "as sporty chic." He's into looser fits and more relaxed cuts in muted color palette. "I'm kind of a loose vibe, somewhat unkempt but still intact." Sure his fashion may be a bit more chill, but Broderick is anything but lazy. He's laser focused on his goals and becoming the best version of himself. That much is very clear.
Hailing from Fontana, California — Broderick Hunter Jr. has been one to watch since he stepped off the basketball court and in front of the camera. Since his foray into modeling over 10 years ago, Broderick has been featured in fashion editorials for Cosmopolitan, GQ Italia and Essence to name a few. He's been Man Crush Monday before it was even a hashtag — being highlighted as the sexiest guy on too many lists including BuzzFeed and Harper's Bazaar. He's served as the love interest in music videos for Ciara and Chloe Bailey. His acting credits include Insecure, A Black Lady Sketch Show and B-Boy Blues to name a few.
While the beginning of his career might have been about his looks and not his words, Broderick Hunter is entering a new era in his career. He's not reserved by any means, but he's careful to make sure he says exactly how he feels. Having garnered experience of being a model and actor, he's ready to share that knowledge with Sell Your Look — "a self branding masterclass" for models and actors starting their journey. Here he talks about his start, his goals, and his new way of thinking.
Article continues below advertisement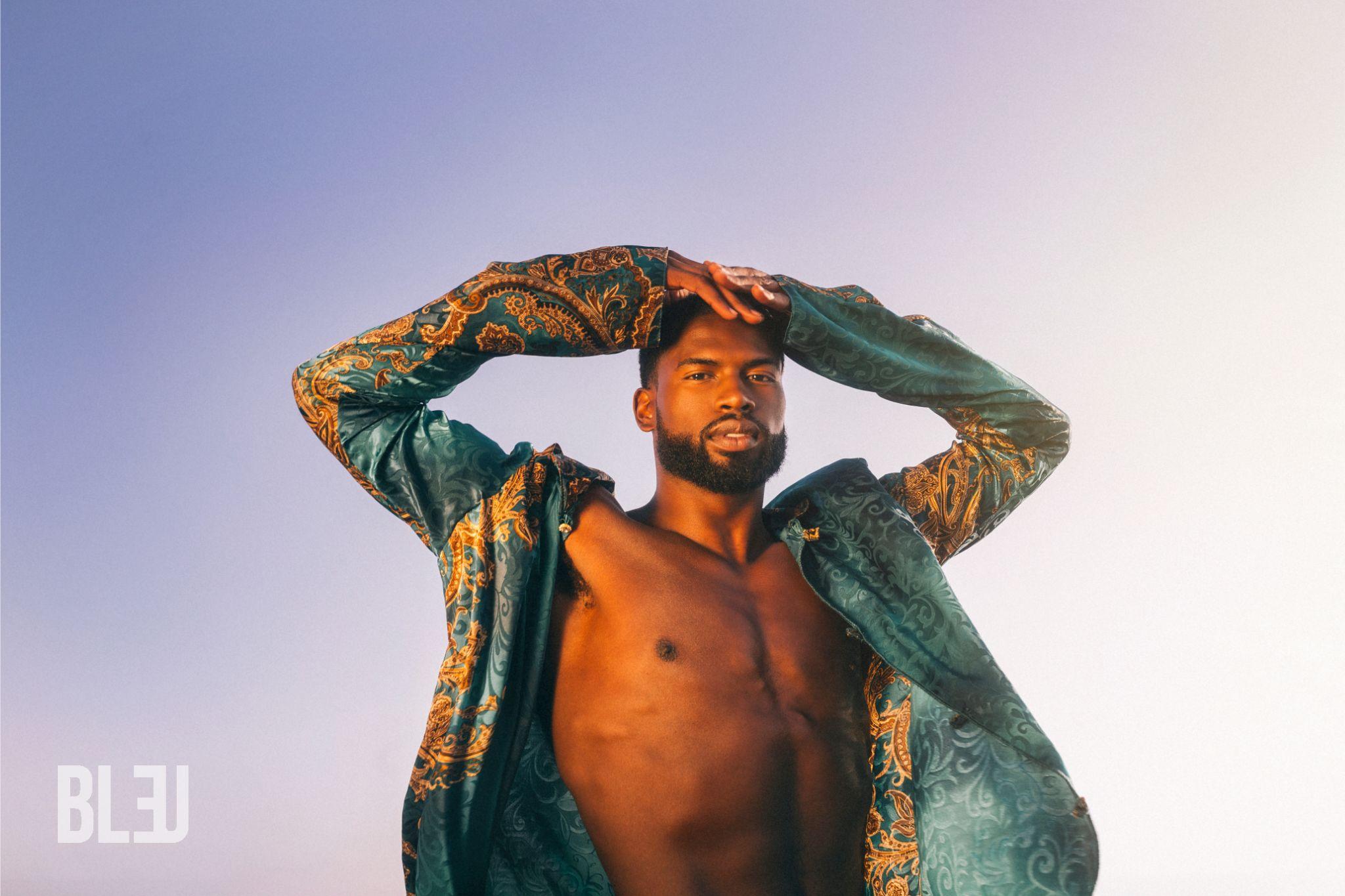 Bleu: There's a lot of information on the internet about this, but in your own words, how did you get into modeling?
Broderick: The idea for modeling really came when I realized my basketball career was ending. When I was in my earlier years of college, I was going to basketball camp to try to get recruited. I had previously committed to a school in Florida, but got an injury which derailed my chances of getting signed. After I got sent home I was at a junior college to still pursue a career which in my mind, body and spirit was already dying—but it was honestly the only thing I know.
Bleu: Interesting.
Broderick: A photographer by the name of Tyred Redd reached out to me and said he felt like I had a great look for modeling. He was going based upon some prom photos I had on Facebook. Immediately I rejected the idea of going into modeling because I didn't think there was a livelihood aside from getting lucky and making a lot of money. As a Black man I didn't really see myself doing this, however I did the photoshoot and the pictures did very well. I said "Well, okay hold on, this might be something I could potentially be good at.. I started shooting more and eventually my passion for modeling started growing. I started searching for managers, I wanted to get signed and really starting to see it more as something I had to strive and compete for.
Article continues below advertisement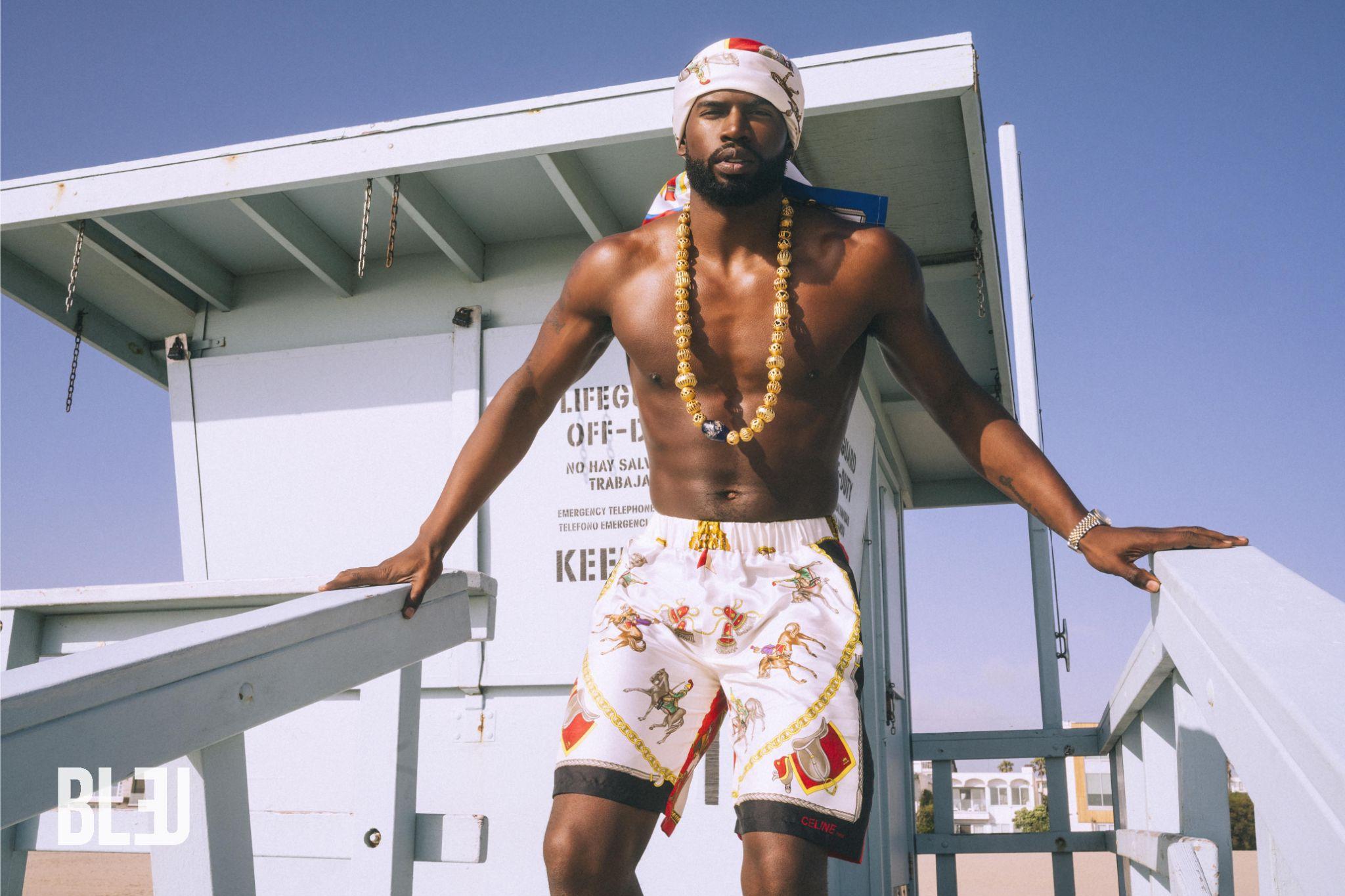 Bleu: For some, the progression from modeling to acting is expected. Why did you personally decide to pursue a career in acting?
Broderick: When it comes to being a multi-hyphenate, everything is a balance trick — so your interests are going to grow and change. I started my acting career after my stint in NY — it was because I had already fulfilled a lot of things I wanted to do in my modeling career. I knew I had a personality and charisma that could do well on screen. Pursuing that really just came down to me honing down my craft, getting into acting classes and making sure I'm doing things the right way. Modeling and acting are two different mediums and do require different sets of preparation. In my opinion, I feel acting preparation is a little more difficult than modeling only because the process to get booked on a show or series is a little more extensive than "hey we like your face, we want to book you for this campaign."
Bleu: Speaking of being booked, do you have a favorite project you've been a part of?
Broderick: One of my favorites is my Cosmopolitan spread [Spring 2018] where I'm on the spine of the magazine. It's something that a lot of people don't have outside of having covers. I really hold value to Ciara's Sorry video and filming Insecure with Issa Rae.
Article continues below advertisement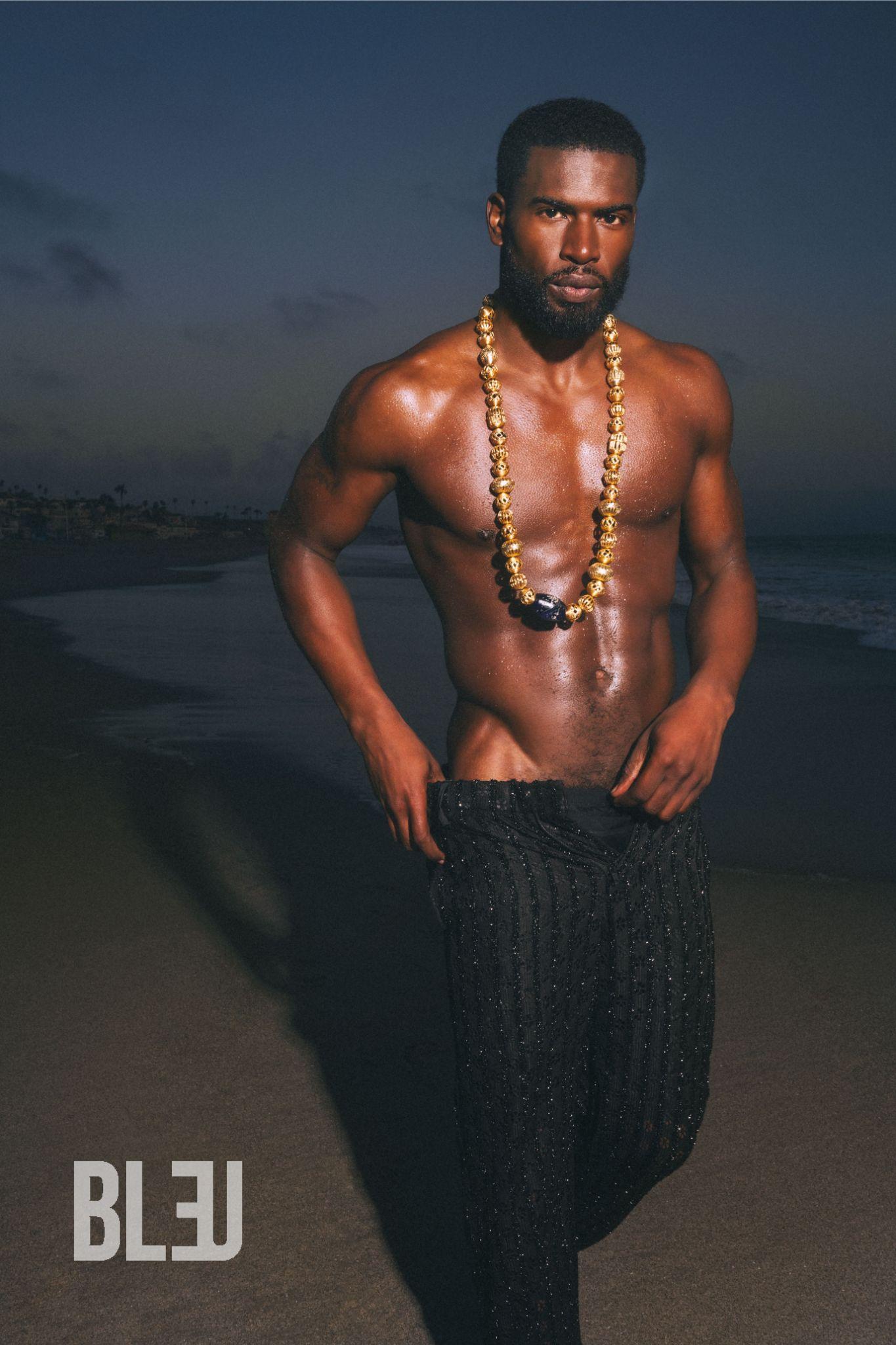 Bleu: Is there a dream project or something you really want to do professionally?
Broderick: I don't really have too many dream projects. I am developing my workshop Sell Your Look—it's my online modeling course. I am also creating events and conferences where people can access networking opportunities both in-person and online. As well as newTV shows and films coming up as soon as agreements are reached with the strikes. I'm looking forward to being back in front of the screenI'm also really excited to share more about my life updates in terms of my growth as a man. I'm living in a new space and I'm starting to show more of my mindset and spiritual journey.
Bleu: I feel like fantasy is a big part of what you do. How do you (wait for it) "sell your look" while remaining true to yourself?
Broderick: I feel like the main thing that keeps truth is authenticity and being the most truthful with yourself. A lot of my work has improved by being authentic and seeing past things I wasn't aware of within myself. It helps me approach projects—like I won't take on a project that doesn't match my energy or my vibe. I don't do projects just to do them or for a check. Every project I do is , I'm coming from an authentic place.
Bleu: I want to circle back to talk about Sell Your Look? Tell us all about it.
Broderick: When I started my career, I had many problems with resources and seeking guidance and help. There weren't a lot of people I could talk to about who to shoot with, how to sign to an agency, or how to get booked for a runway show. I had to navigate the industry on my own with God as my hands, eyes, and feet. It was a very scary process to get to the point of where I'm at. I made the promise to myself earlier in my career that if I were to get to space where I could assist and help people, that I would. I created a digital platform where people can watch my courses but also access me one-on-one for questions and honest industry perspective. I want people to have a reliable access point to getting started and developing to what they want to be.
Article continues below advertisement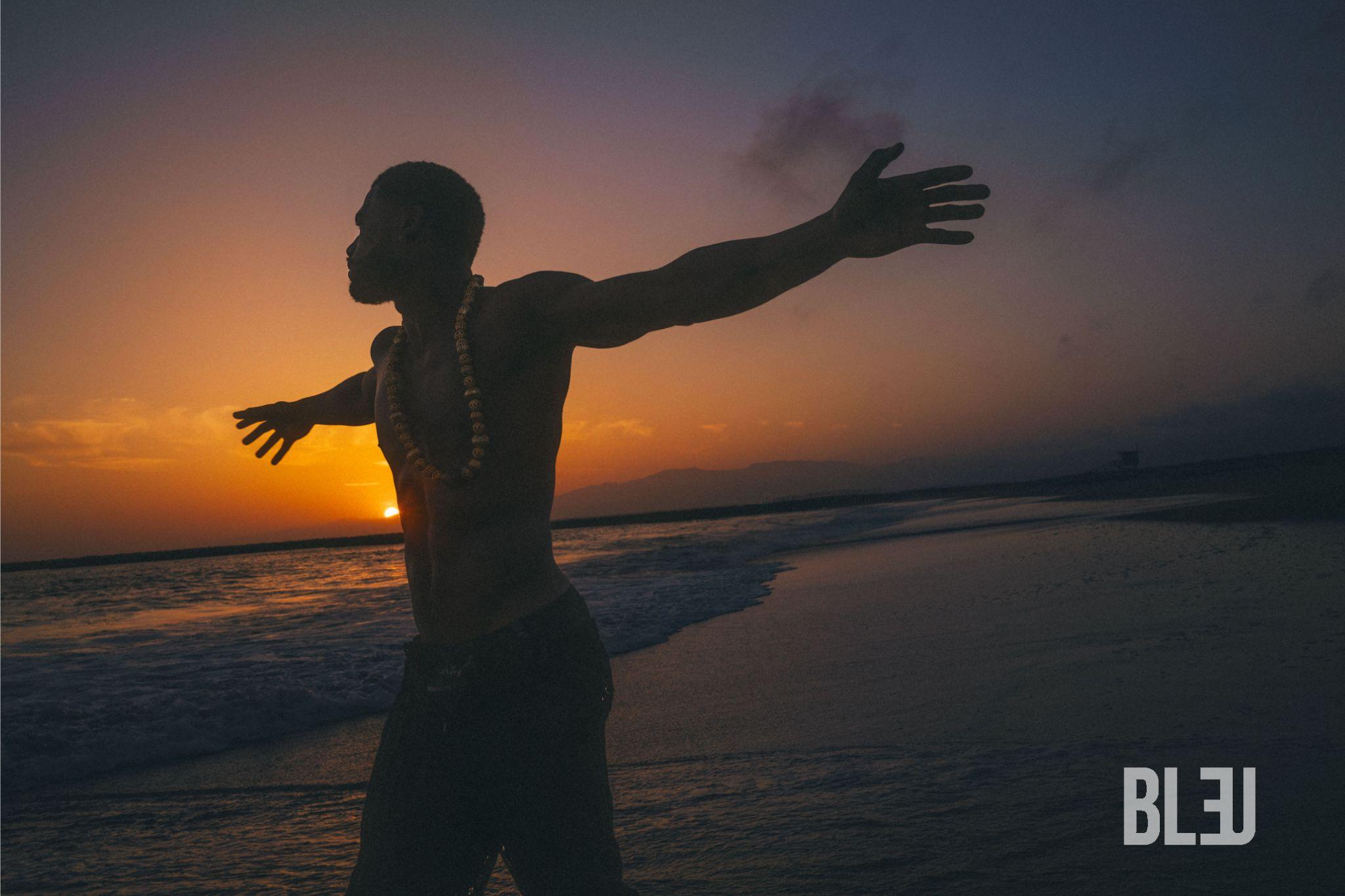 Bleu You mentioned earlier about your spiritual journey and who you are becoming. Before we close out, what can you share with readers about that?
Broderick: I've been doing a lot of mental work and therapy. I started reevaluating what it truly means to be a man and a being in this time of my life. What are my priorities? What are things I want to be remembered for? What are the things I'm contributing to the betterment of life and life around me? The more I've gotten into my life's purpose where God wants me and I'm really dialed into my meditation and my awakening period — I'm just focused on trying to be the best value to the world and the things around me while being the best value to myself. My focus on things, my friends, what I'm posting, is all taking a shift.
Bleu: Black men don't often talk about this work so I'm curious, what started this journey?
Broderick: Life has a way of really teaching us things. If you look at your life, you will see that you're either in a cycle or a frequency. I started realizing certain things kept repeating. I asked myself, am I happy with this? Is this something I identify with or do I want change? Not if I want more or less, do I want to change? When I said yes, that's when I started getting introduced to the people and energy I needed in my life.