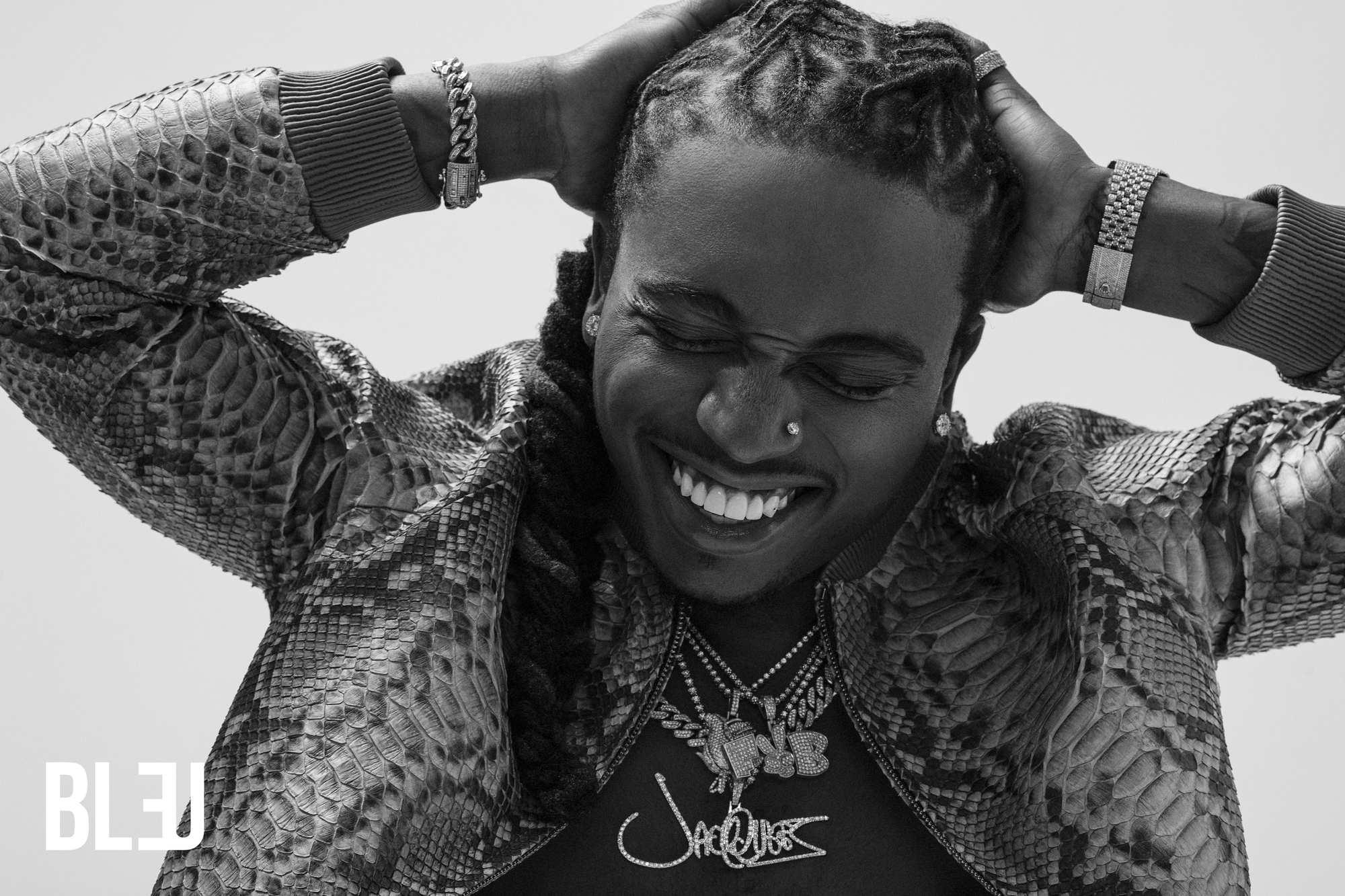 Jacquees On Securing The Crown
Life is a gamble – tryna make it in the industry is a gamble.

By Kaylin Young

Dec. 8 2022, Published 5:21 p.m. ET
Life is a gamble – tryna make it in the industry is a gamble. As artists, we could've went a lot of other routes, but we took a gamble on this and it worked.
Shakespeare said, "Uneasy is the head that wears the crown", but it seems the King of R&B is in a moment of total peace. On the horizon of his sophomore album, singer/songwriter Jacquees, is more amped than ever. "Round 2 drops later this summer. The King is here baby!" he exclaimed.
While Jacquees has been focused on his reign, headlines have had plenty of other events to write about in the past few months. From his relationship with hip-hop artist Dreezy, disrupting everyone from John Legend to Diddy with his self-appointed royal title, and his controversial cover of Ella Mai's "Trip" – a situation that Jacquees said hasn't stopped his love for the artist – he's kept the blogs busy.
Article continues below advertisement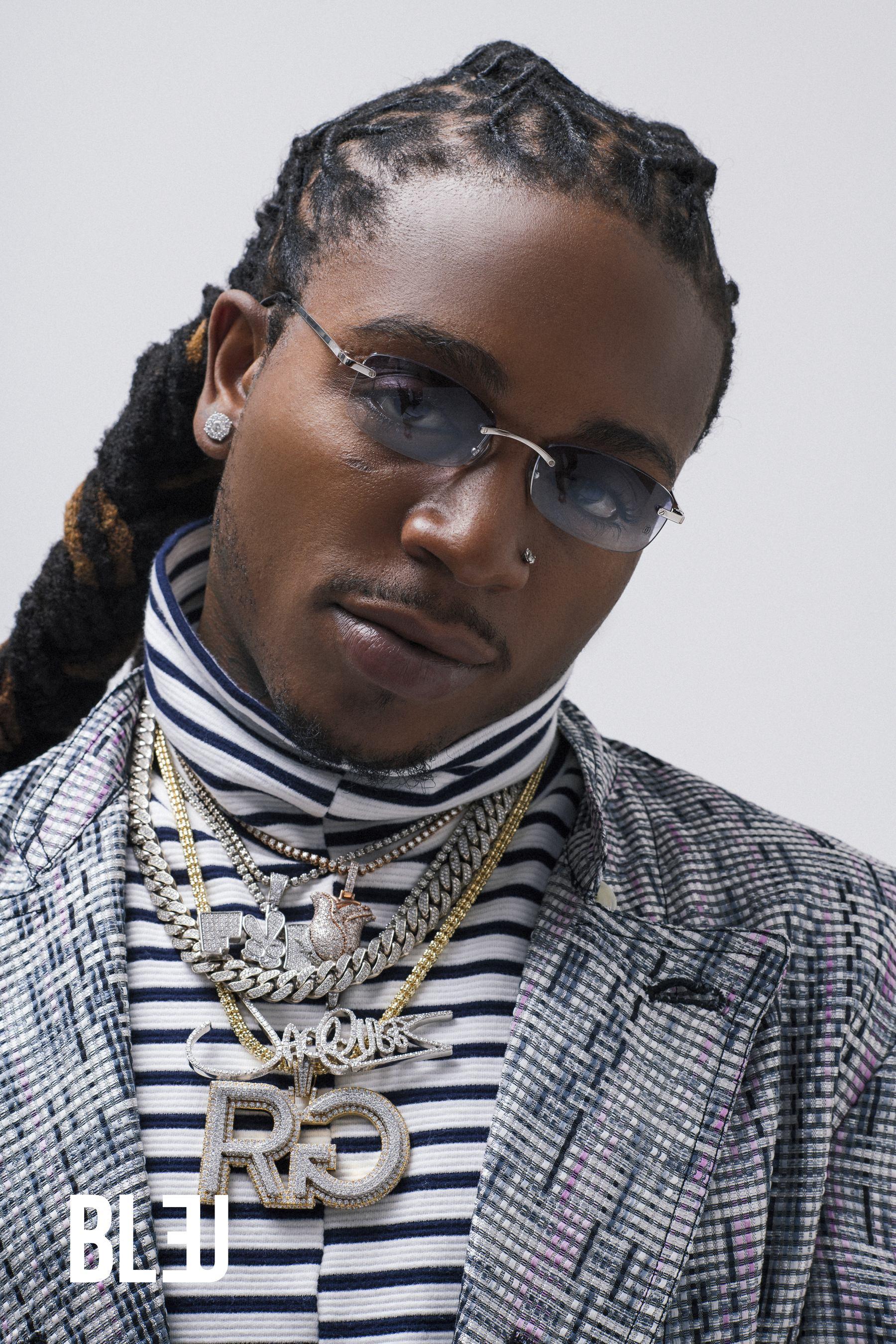 None of the gossip phases him – and with mentors like Jagged Edge and Birdman, it shouldn't. The Decatur, Georgia raised crooner was groomed by legends from an early age and quickly became known around Atlanta for his seductive sound. As he transitioned from Quemixes to his debut album, he continued to work with big names like Chris Brown, DeJ Loaf, and Trey Songz. Round 2 is already following in those footsteps after the album's first single, "Your Peace", featured Lil Baby in a few bars.
For our 61st Issue, Jacquees held nothing back as he talked about everything from love, music, and how his future's looking right now… the answer? Bright as hell.
Article continues below advertisement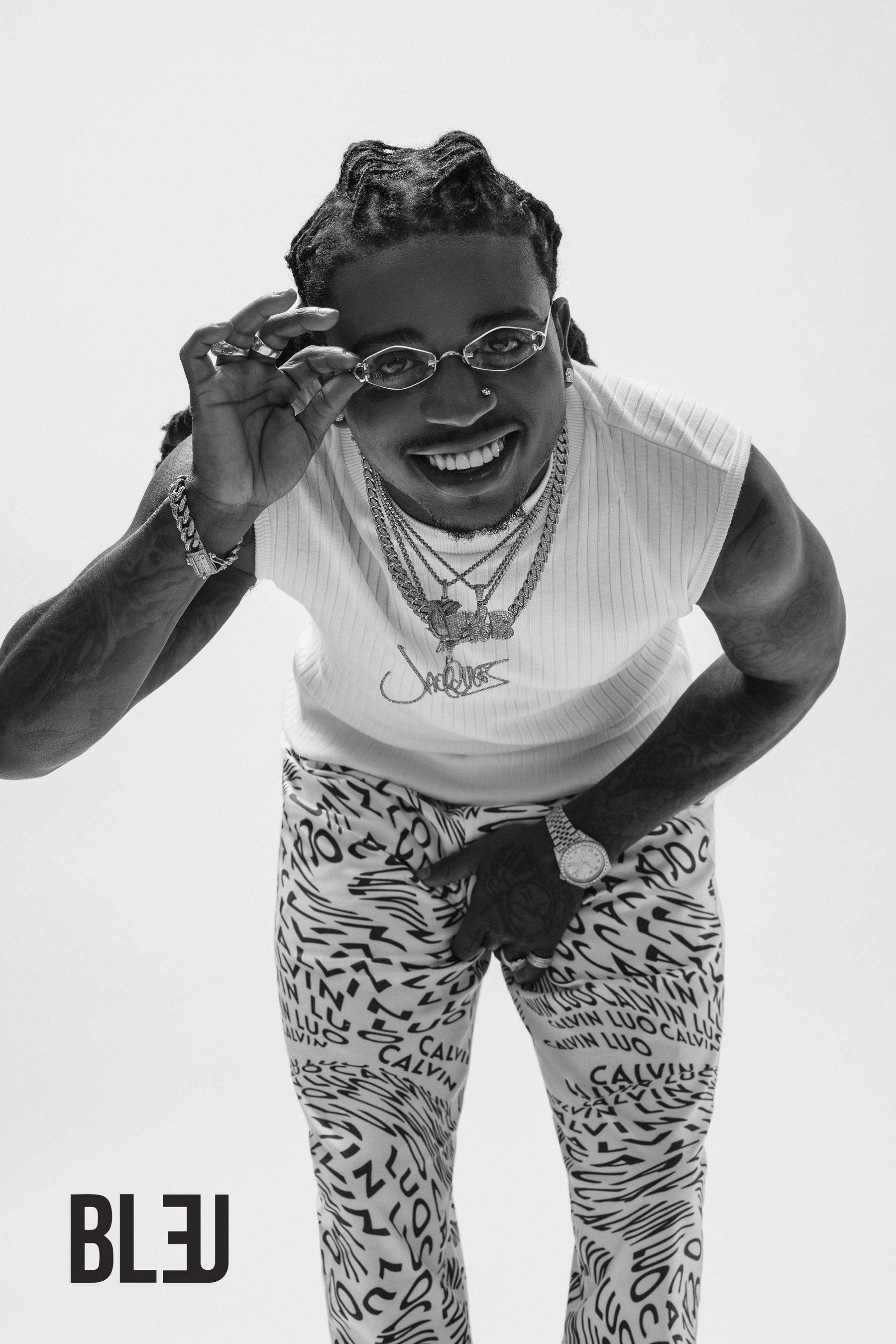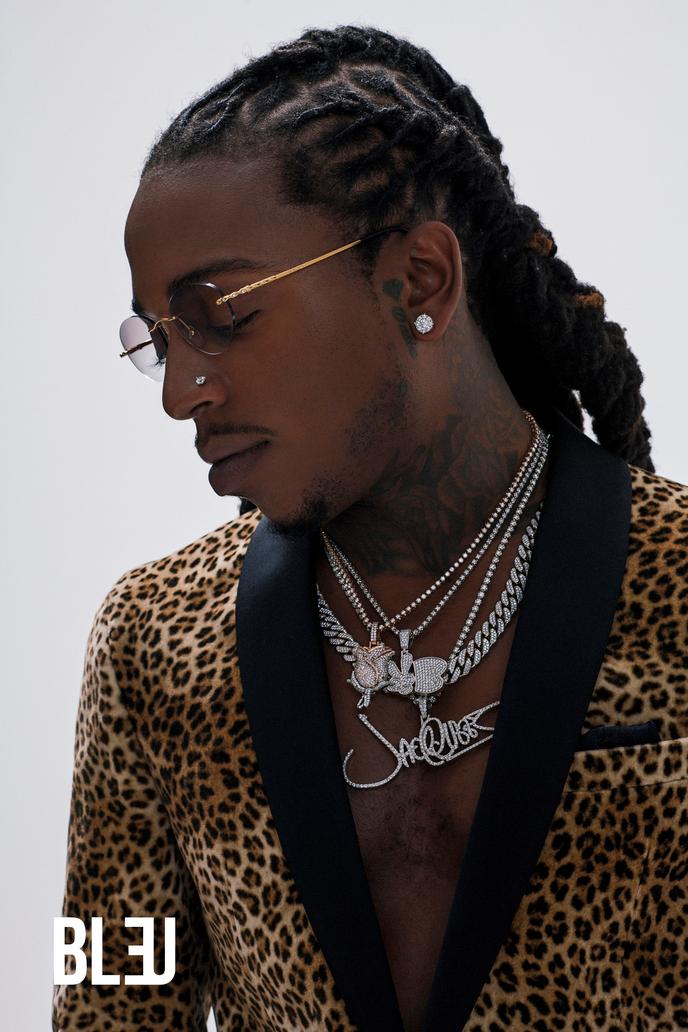 Article continues below advertisement
BLEU: The name of your sophomore album is Round 2.How are you coming back stronger for round 2?
JACQUEES: I think I'm coming back stronger because my music got better, I'm working with some dope producers. We always keep my favorite producers, but we brought in some new ones to elevate the sound. Brought in some dope songwriters and dope producers. I just brought the power pack this time – not to say 4275 wasn't a power pack because it was. But every time I do a project, it gets better, so of course Round 2 is better than 4275.
BLEU: Let's talk about your single "Your Peace" – in it you say that you can't even trust your friends. Is that something you've felt over time as your fame has grown? Or you've always been selective about who you roll with?
J: I mean you know over time you just learn – but I'm not saying I don't have any friends you know because I have friends who I be with all day, every day, because they're the ones I trust. But it's you know some people you gotta watch out for. I'm 25, I've lived a long life. I've had people who came and switched it up, but I don't wish bad on nobody. It's all love.
BLEU: Then the chorus of the song is "won't you be my peace?" What about relationships bring you a higher sense of peace?
J: Well you know all relationships ain't peace, but mine is – my girl is. I think you know with somebody like me being in the industry, being real active all the time always running on a schedule –when you have somebody who's your peace, you can go to them to take your mind away. And I feel like I really found that in my girl.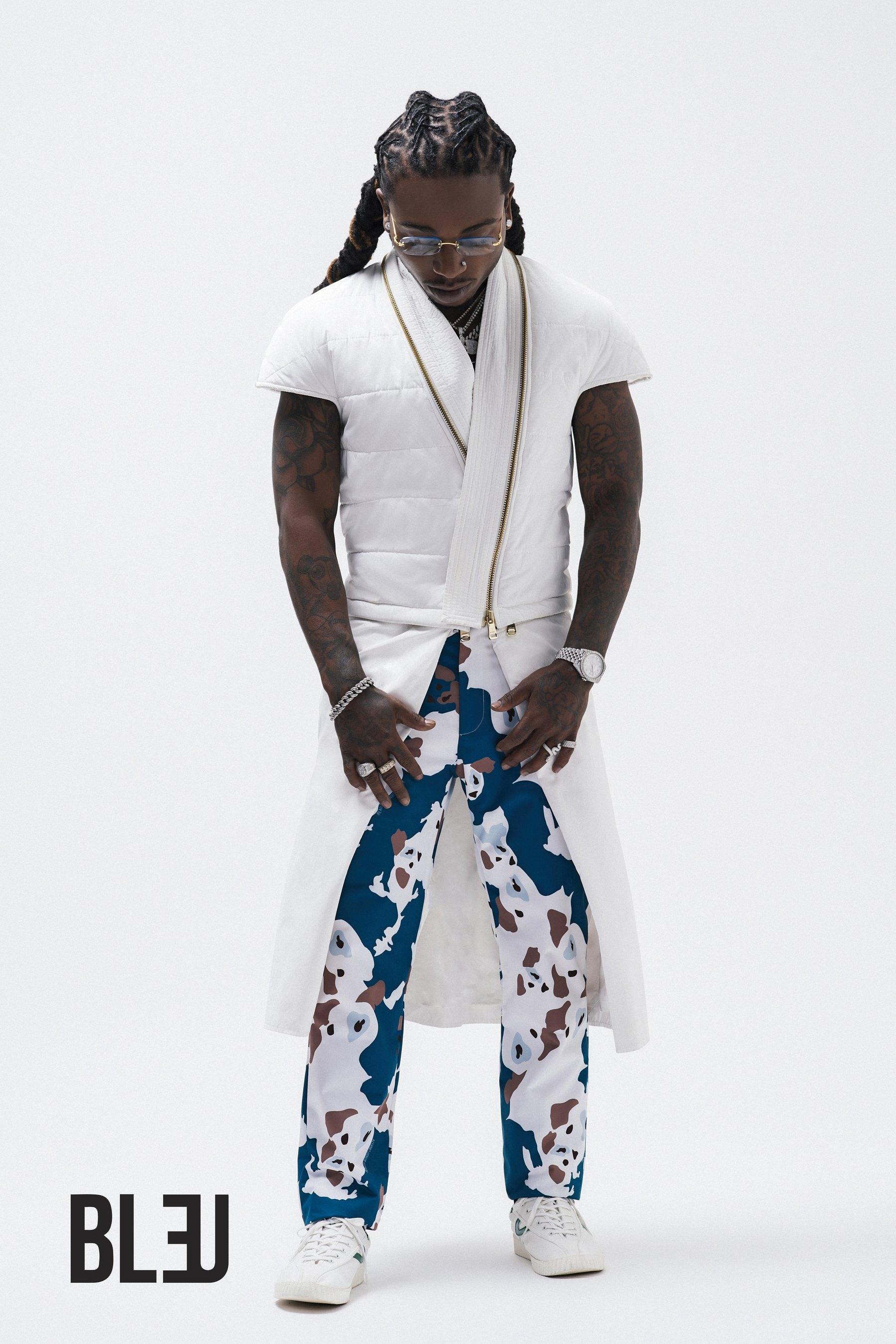 Article continues below advertisement
BLEU: Speaking of peace, I read in an interview that you say life is "Peace, Love, Money, and Violence." A lot of people wouldn't put those words together, but what does that mean to you?
J: That's honestly something that I feel like I grew up around in my environment – peace, love, money, and violence. You know, peace and love… the whole world should be about that and I got it tatted on me when I was a young boy. I seen peace; you know people trying to be good in the community- you know having a good time is sometimes peace. But violence, you know it can switch up. We grew up with stuff going down every day or every other day, growing up around gangs. Not even being involved, but just seeing it. Then money, we was always trying to hustle growing up me and my boys was always gambling. That's all we did, but life is a gamble – tryna make it in the industry is a gamble. As artists, we could've went a lot of other routes, but we took a gamble on this and it worked. But out of that, love is the biggest. I fuck with love.
BLEU: In your Round 2 YouTube vlog, you said that a lot of people took it the wrong way when you said you were the King of R&B… what did you want people to take away from that?
J: You know I'm the King of R&B for this generation, people gotta pay attention. The music I make, the sound I brought back alive. The classic sound of R&B, I have been doing for years and every album continues to elevate. I got fans who've followed me for years – a real core fanbase that was always organic – and if you go back to listen and compare my old projects with other artists in my league, you'll be like "okay, I see what Jacquees talkin' about." And my sophomore album is just gonna prove it, like the sound is just so great.
BLEU: Now that you've been named the King of R&B, are you looking to dominate in other areas?
J: I'm doing everything right now. I've been writing music for my R&B groups called Bluff City – I performed with them on the Soul Train Awards. I've been working with them, writing their album. As far as entrepreneurship, I been doing that. I got my own label, FYB (Fresh Young Boys) – shout out Baby and Slim. I got seven artists. We've been pushing the envelope. I always do the concepts for my videos, but I really want to get into directing and getting into movies. I love acting.
BLEU: Are we about to see you in some movies?
J: I hope so, Imma push that. I'll probably end up shooting my own movie.
BLEU: How do you encourage your artists to maintain their unique sound instead of taking on the Jacquees sound?
J: I just let them be them. Of course, I always give them constructive criticism and tell them what's hot and what's not, but I always let them do them. Sometimes I'll bring them in my world, and other times I have to get in their world, mix the two and then come out with something dope. But you know, when you're songwriting, you have to step into that artist's zone. Try to get closest to what they want to talk about, what they sound like. You can put a twist on it, but always make it them in the end.
Article continues below advertisement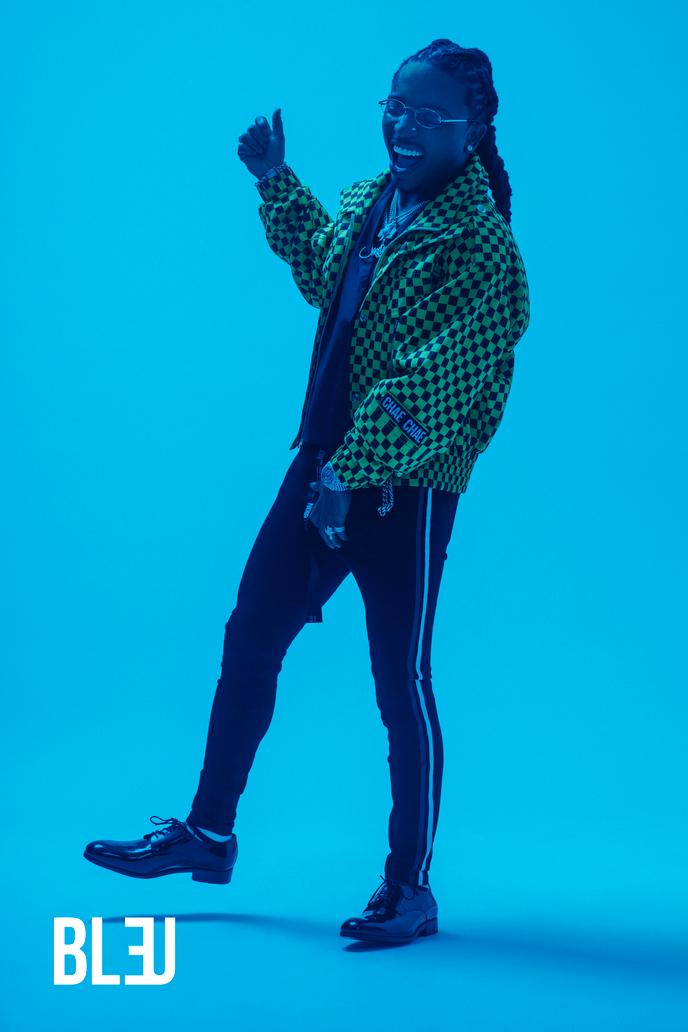 BLEU: People have had a lot to say about your covers – particularly the Ella Mai "Trip" Quemix. Do you think your mix of "Trip" or Queen Naija's "Karma" had any effect on the success of the songs?
J: Yea I think anytime an artist remixes or jumps on a beat that's hot, whenever they're a well-known artist, it always boosts the original record. Sometimes it'll put the other artist's fanbase onto the artist who made the original record. Some people's first time hearing the song was the Quemix, so of course, a lot of my fans jumped on that wave too. Sometimes, not everybody is tuned into the radio. I'm pretty sure I spread some folks their way.
BLEU: In an episode of Red Table Talk, rapper Wale shared that it's been hard for him to find love surrounded by women who are always out for a bag or 15 minutes of fame. You've said you found your peace now, but why is it different being with a girl who's in the industry, like Dreezy, versus other women who don't understand the fullness of what you go through as an artist?
J: Well I think me and Dreezy got a good relationship because she's in the industry and she understands. But I feel like what Wale said, it's hard for him to find a girl because all the girls are after the same thing, that's real. That's real in the industry but especially here in the A. I'm pretty sure it's hard for people to find love out here. I feel like everybody just forgetting the real meaning of life. The difference with my girl is that she got goals, she's a go-getter. She don't sit on her ass and wait for a dude to do nothing, she does it herself and that's what I like the most. She got her own everything. I like riding in her car, sleeping at her crib, all that shit. Because I got my own shit too, but it just feels good when you can match it up. You feel me, we can help each other. I know she don't want me for nothing but me and I don't want her for nothing but her. It ain't about no cash, no bag – even though we have all that shit – it ain't even about all that.
Article continues below advertisement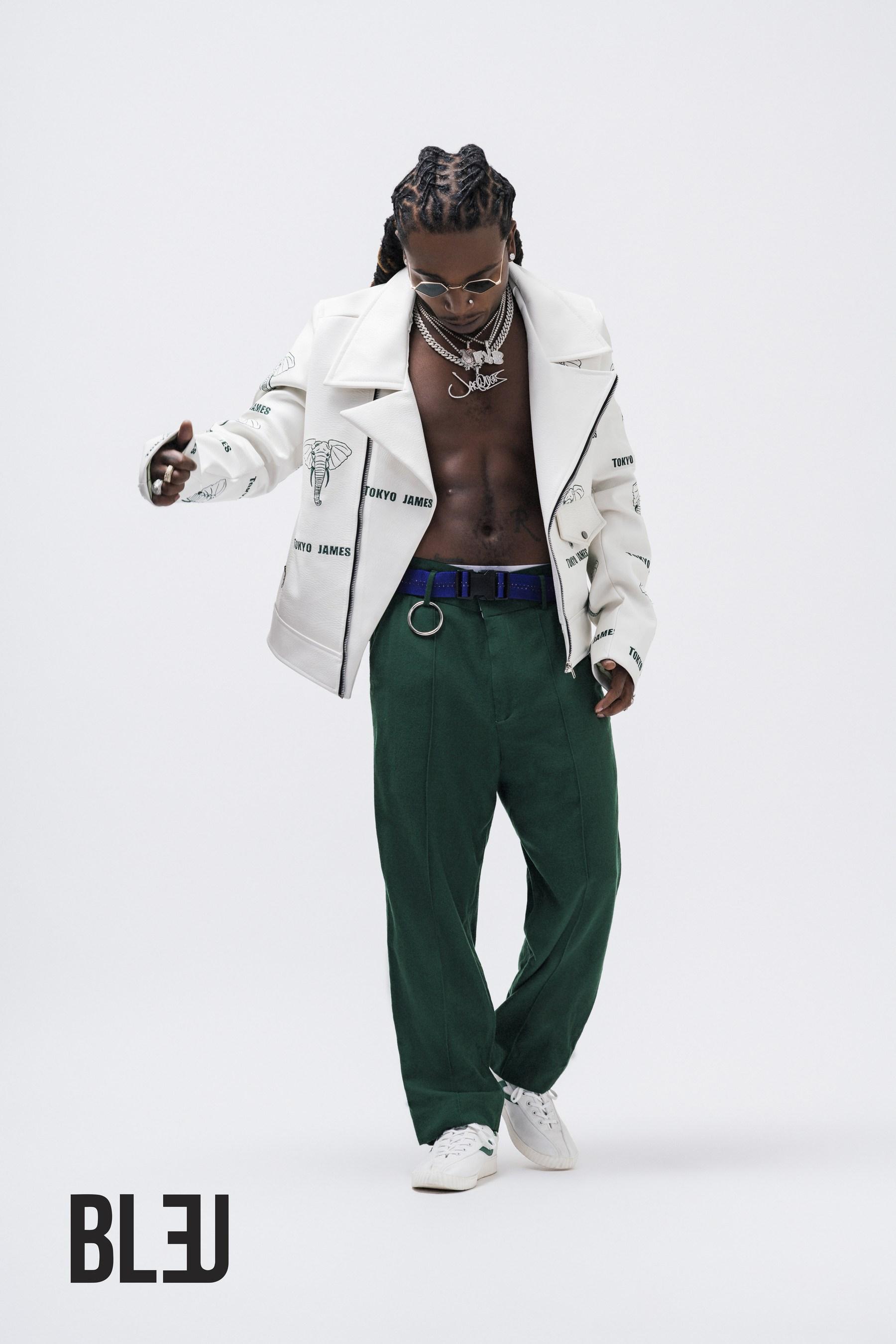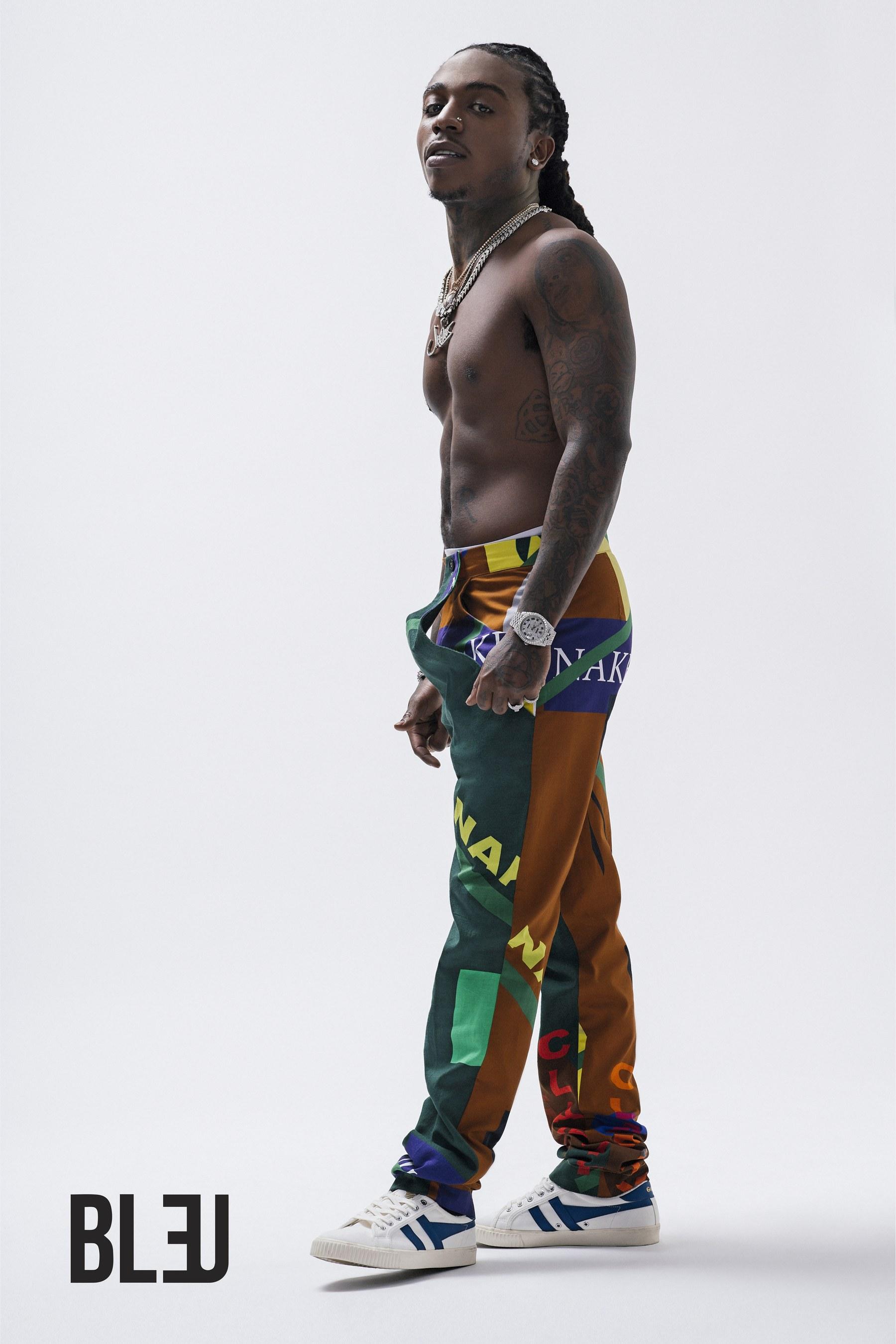 Article continues below advertisement
BLEU: I know I'm late, but happy belated birthday! You turned 25 in April with a party fit for a king to bring in your 25th year of existence. What is the biggest lesson you've learned in this quarter of your life?
J: Biggest lesson is always keep God first. But the biggest lesson is don't think everybody will do for you what you do for them. That's my biggest lesson in life. Straight up, don't think everybody is like you because everybody ain't like you.
LIGHTNING ROUND
BLEU: First thing you did this morning?
J: Rolled a Backwood
BLEU: What makes you happiest?
J: My Peace
BLEU: Favorite place to eat when you go home?
J: I like 2 Chainz spot, Escobar