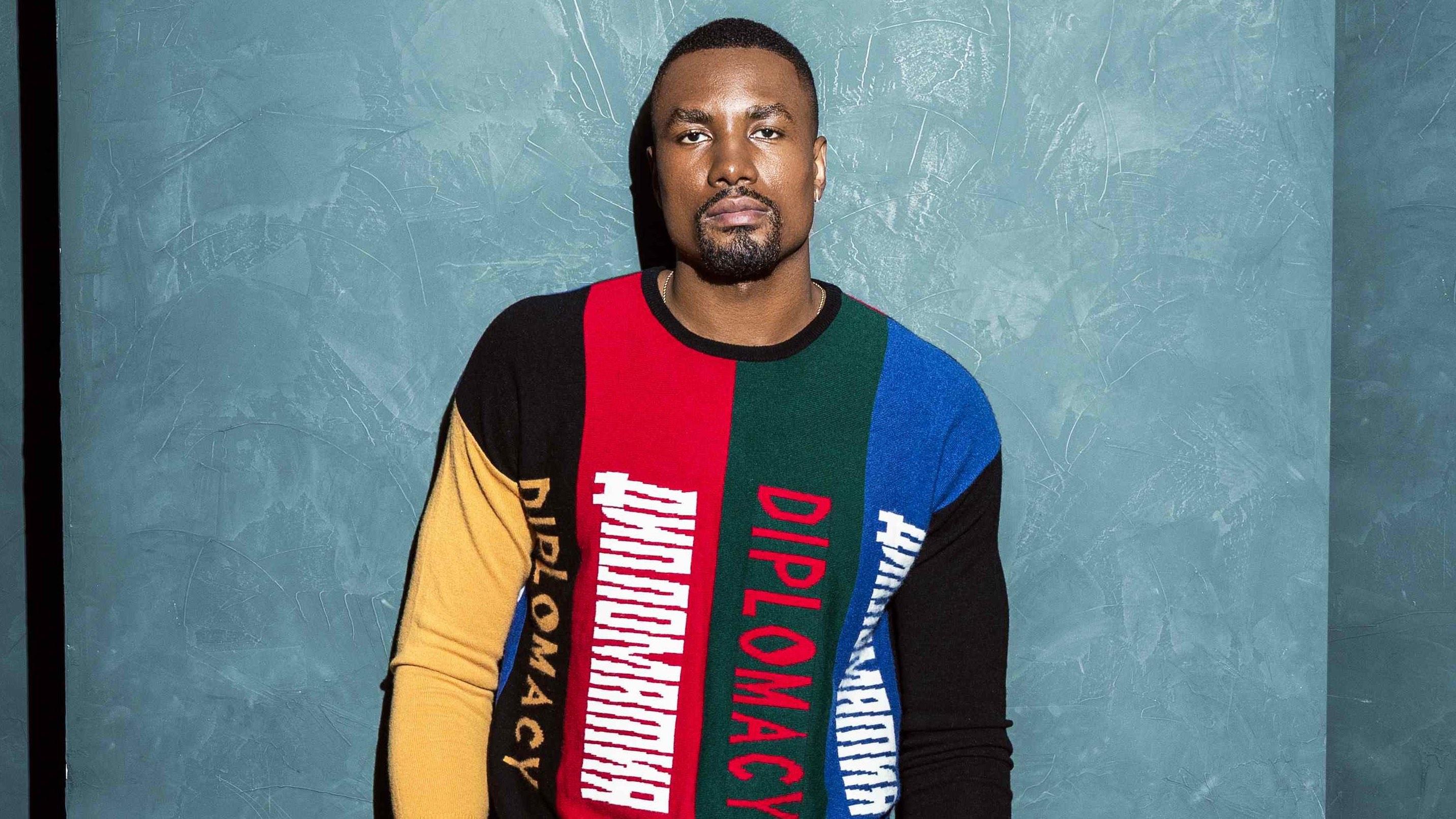 Serge Ibaka: My Time
The energy that filled the Oracle Arena on June 12, 2019 was palpable. High-strung Golden State Warrior fans were in objection to the Toronto Raptors coronation

By Ebony Allison

Nov. 16 2022, Published 9:00 a.m. ET
The energy that filled the Oracle Arena on June 12, 2019 was palpable. High-strung Golden State Warrior fans were in objection to the Toronto Raptors coronation. It was Dub Nation's final showdown in the historical stadium. Their dynasty was being overthrown by a vigilant Toronto team. So much for a home court advantage.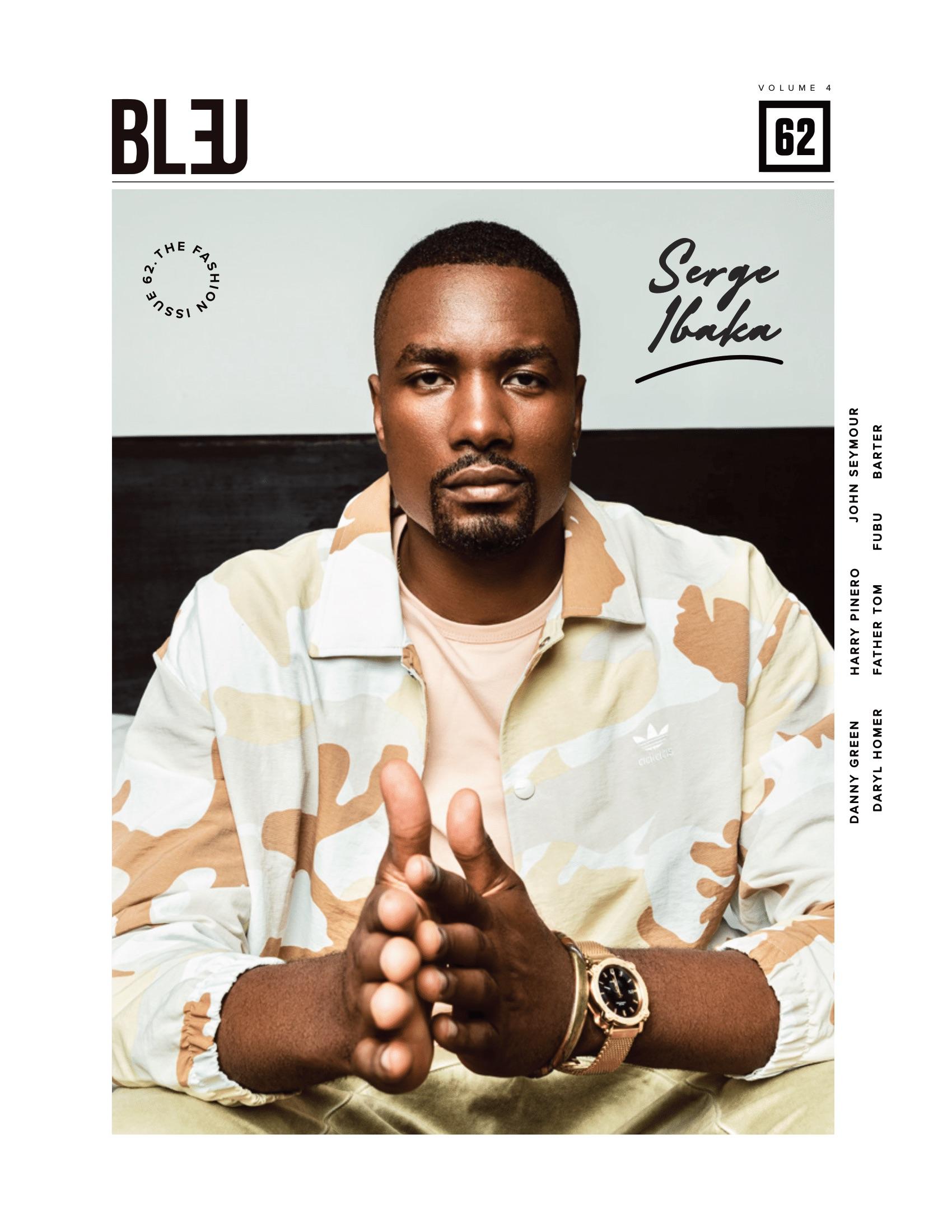 What happens when you put a warrior against a raptor?
Serge Ibaka, the now-NBA champion, prepares to answer the not-so-modest question we ask tongue-in-cheek. Lifting his head up from his phone, he steers away from a direct answer and instead heads over to the groomer on set, "Don't mess me up man." He's assertive and witty. Briefly sharing a story about a barber who once got too close to his hairline, "I'm putting my faith in you, boss." His accent is thick. A patois rooted in Congo. The first place he returned after his victory with the Toronto Raptors. "After that win, I came back home to Congo and took the trophy with me," he says. "It was something I needed to show the people, my family, the kids." His God-engineered skills have granted him worldly success. Yet, Brazzaville, his home, is ingrained in his DNA.
"I have a responsibility to the next generation of kids in my country," he says. "I didn't have a lot of things [growing up] but one thing I had was dreams... I always tell people anything is possible, and I always tell young kids to dream; because dreaming is free."
A victor with no ego, it is evident that his humility is anchored by the motherland and governed by those who view his success as hope.
Article continues below advertisement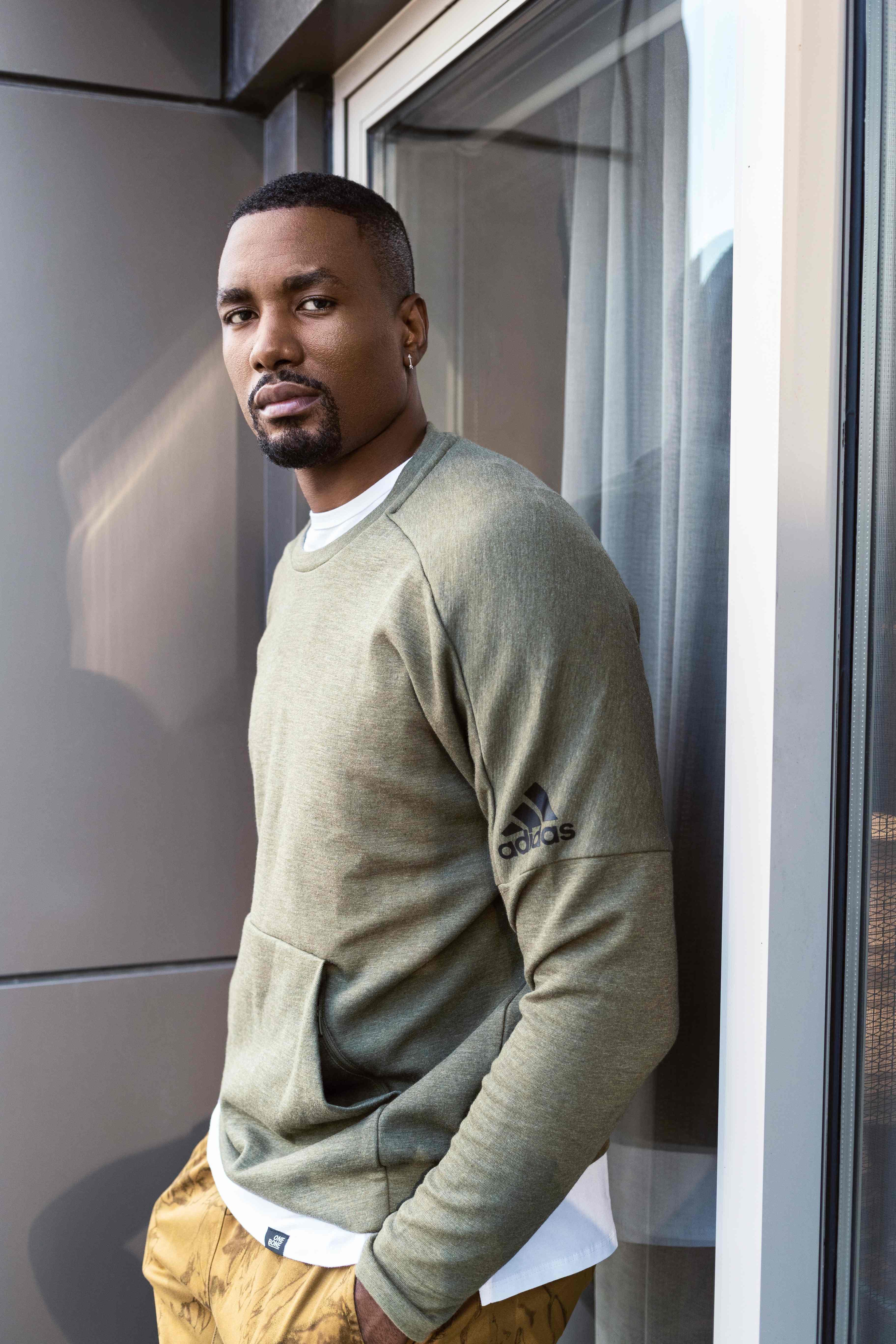 It is now 6:30 PM in midtown Manhattan. After morning workouts and meetings, Serge is a bit tired. Cracking a joke about the tunes on set, he makes a request for something a little more upbeat. The vibe changes from 6lack to Drake:
I'm 'bout to call the bluff of anybody that fold on me
I'm buyin' the buildin' of every door that closed on me
Yeah, Loro Piana and Brioni, the one and only
Champagne popper, the love doctor
Drake, the Raptors global ambassador, dropped two tracks in honor of the city's new NBA title. Omertà was one.
The mind controller, the Ayatollah
I built a bridge to success and had visions of me ridin' over
Article continues below advertisement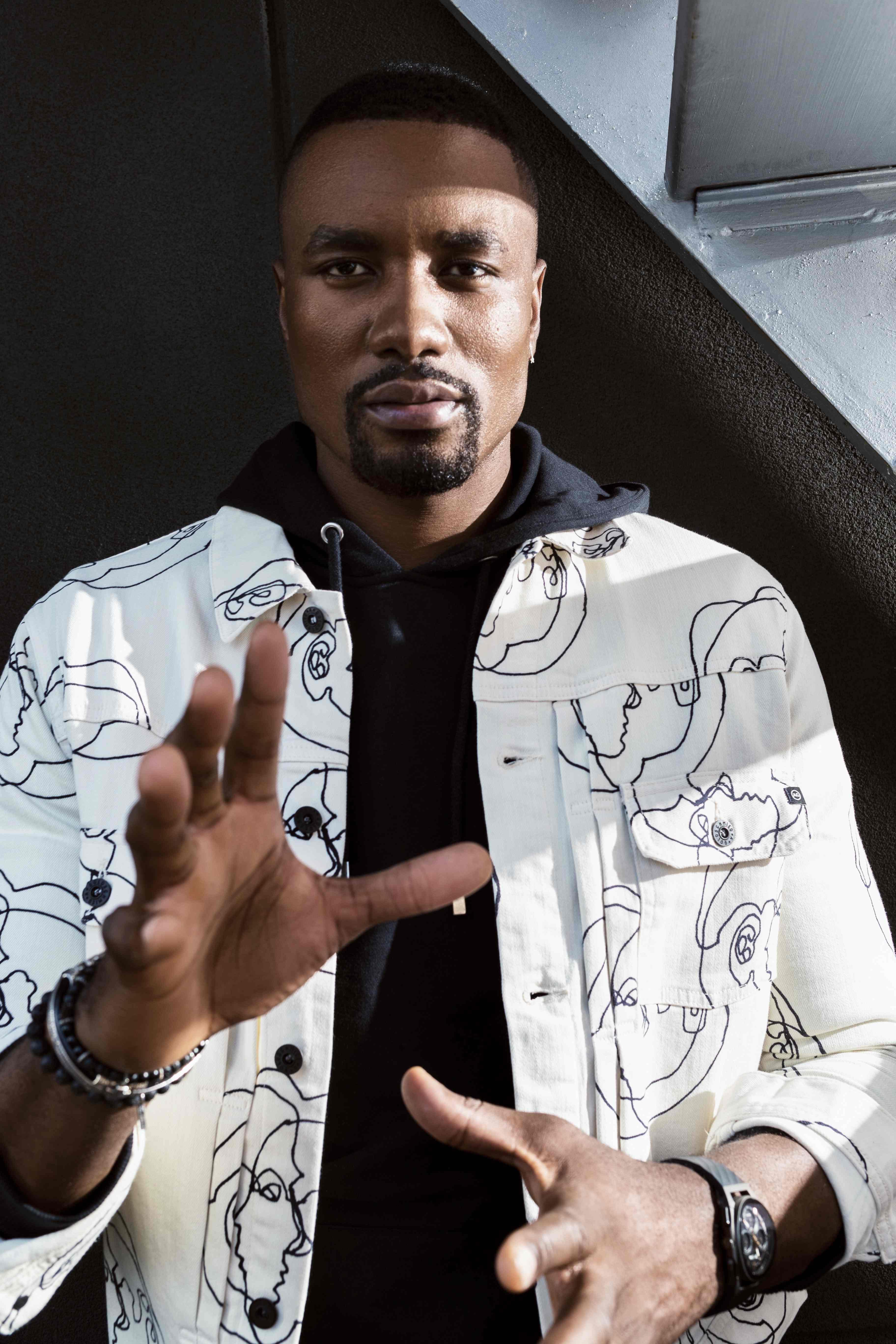 Bopping his head to the lyrics, Serge is ready for the next look.
He loves music. And fashion. Hands down, he is one of the most stylish guys in the league.
When asked who his favorite designers are, he says, "It's hard because I'm tall, but I like Valentino and Dior…But fashion is not about expensive things. It's about keeping up with the pace, and I've always had a good fashion sense."
He's posing, dancing, and singing exceptionally off-key, clowning with everyone from the photographer to the interns - making sure everyone's energy matches his.
He entered the league 10 years ago as a power forward for the Oklahoma City Thunder. Averaged career highs shooting 39.6 percent behind the three point line; played alongside three of the most brilliant minds in the game -Russell Westbrook, James Harden and Kevin Durant. He had a career three-peat as a first team NBA all defensive player and was revered as a block leader and rim protector. The league dubbed him as one of their most unique talents. An unexpected and tremulous trade to Orlando kept the critics talking, but this time it wasn't as sweet.
Article continues below advertisement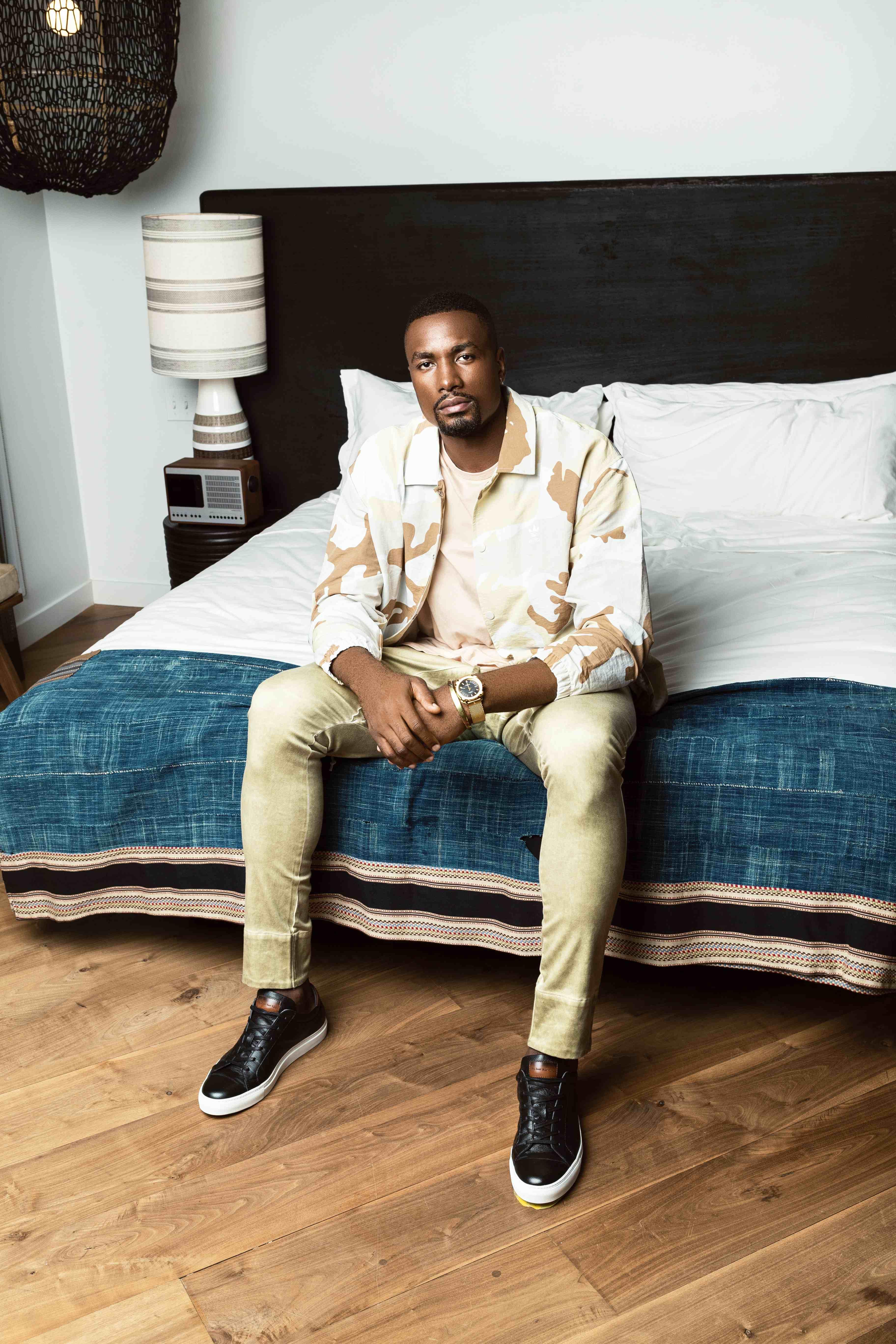 Had Ibaka reached his peak? Would his time spent at OKC be remembered as his glory days? The move to Orlando made many question whether he had the same endurance, poise and strength. Then abruptly, he was traded again. This time to the Toronto Raptors. With all the chatter surrounding his abilities, Ibaka had something to prove. "I never lacked confidence," he boldly states. "Ya know, you always have to have that confidence. Don't listen to anyone. Some people will try and put you down but listen to yourself, do good and do things the right way." And now his right ring finger is adorned by the one jewel that every athlete works for. Before Westbrook. Before Harden.
Did anyone ever think that a 19-year-old kid from the Republic of Congo would become a champion in the most respected professional basketball league in the world? Statistically odds say no.
Always bet on the odds.
"I think God put me on this earth to play basketball," he says in a self-penned essay for The Players Tribune.
It started back in Brazzaville with his hometown team Avenir De Rail. "Junior ball was rough," he says. "We took elbows to the ribs, we scrapped and never ran out of energy, we were relentless." That relentless drive carried him to Spain, playing professional ball for the best team in Europe. "Spain was great, the people, the food, and the culture were all amazing. Everyone treated me great, especially my teammates."
Article continues below advertisement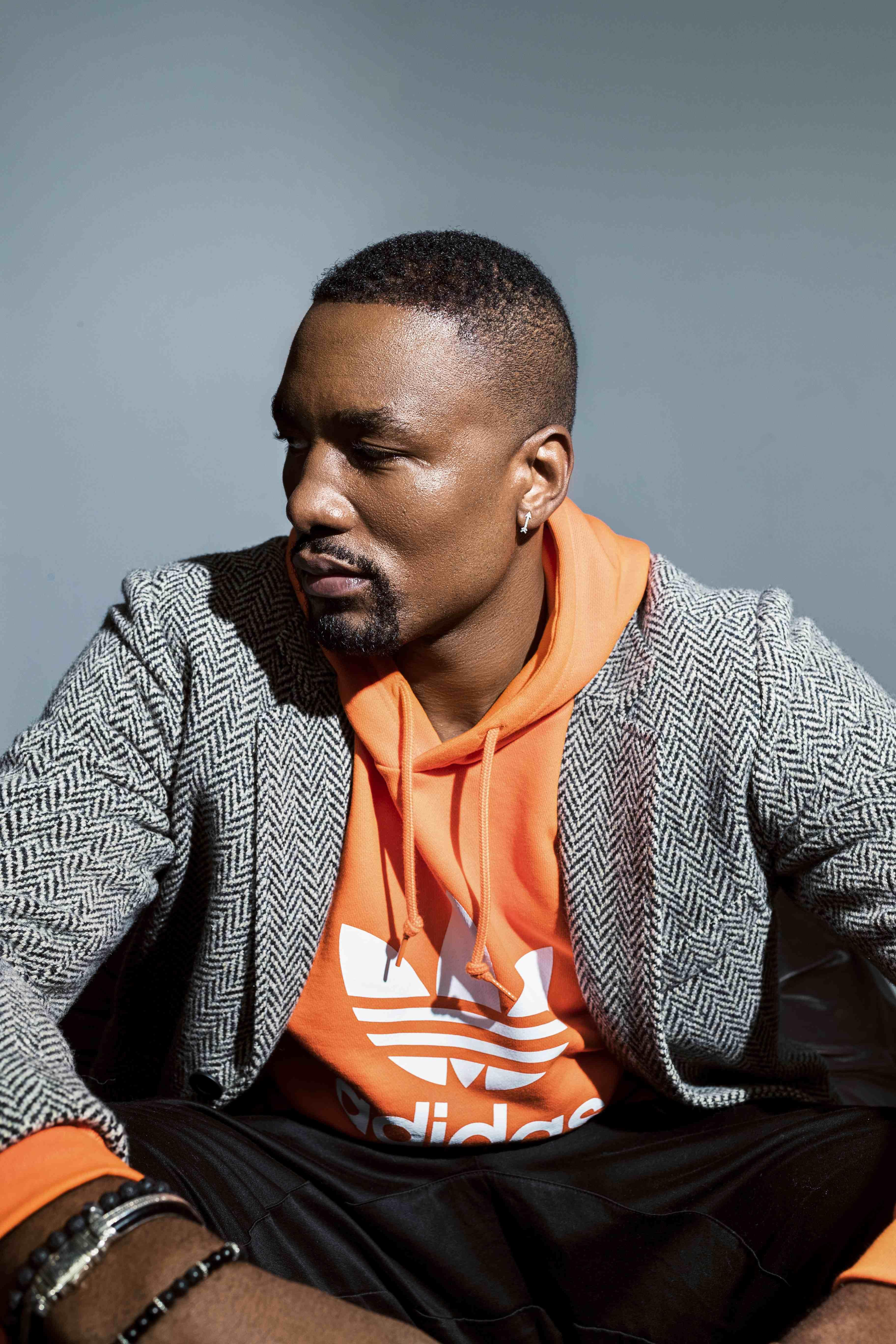 At 30 years old, he's preparing to enter his 11th year in the league. But what exactly does the future hold for the self-proclaimed Ma Fuzzy man? His web series, How Hungry Are You?, has gone viral. Here we can catch the "Ma Fuzzy Chef" serving up Congolese dishes to his past and current teammates. But it wouldn't be Ma Fuzzy style without a twist. The menu ranges from cow tongue, fish eyes, to lamb brains. He recently treated Kawhi Leonoard to a hearty helping of "Penis Pizza."
He's funny. Extremely likable.Slightly sarcastic. But above all, passionate about the one game that changed his life forever.
"I love to play the game, I like to see myself getting better. I work hard every summer because I believe I always have another level to reach and I always put in that work."
Heart, grit, discipline, and a little bit of magic give Ibaka "the X factor." When you overcome wars in the land of Congo, the passing of a mother, and are left to care for 17 siblings, one must believe in magic. Or the divine. Or God.