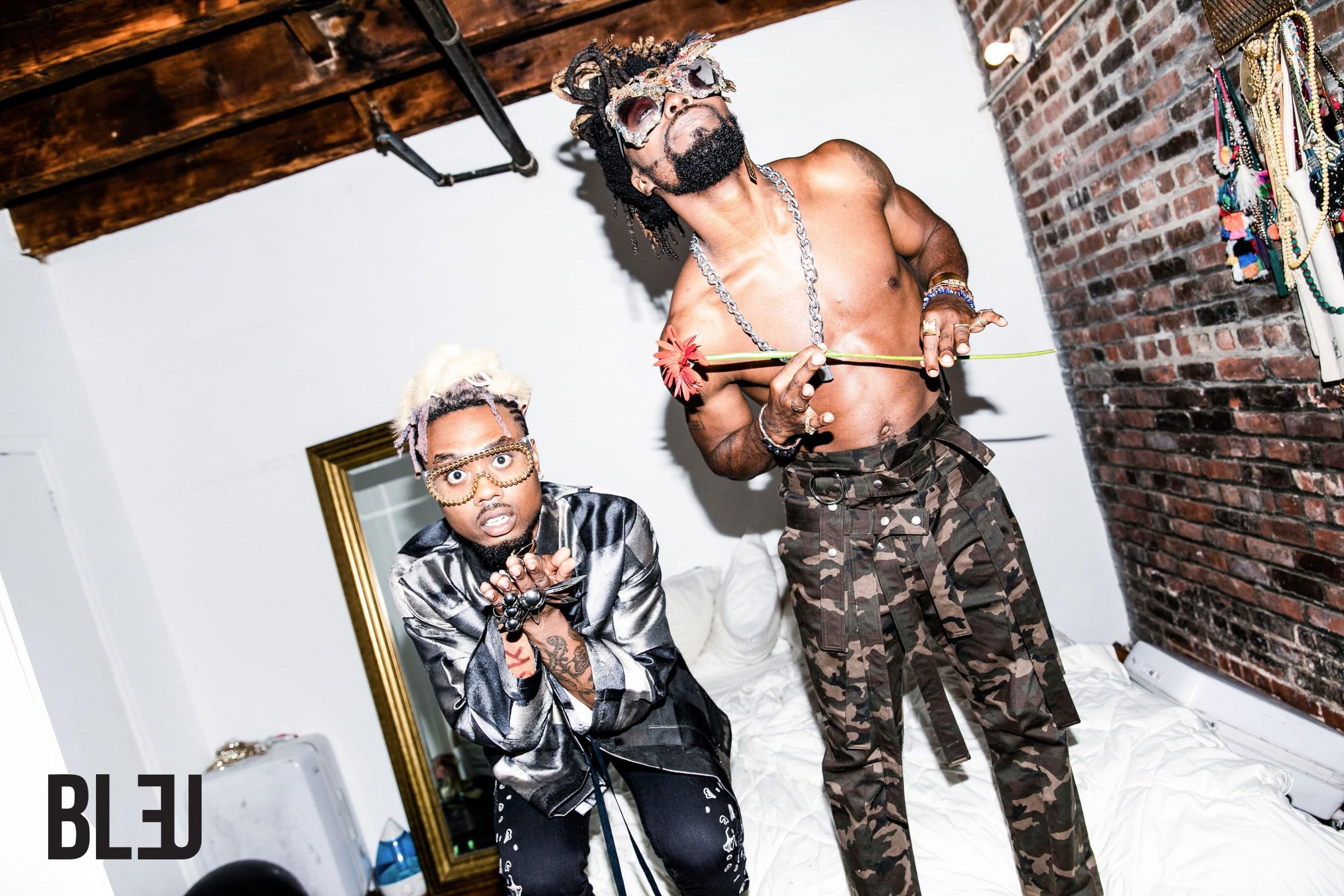 Spiritual Initiation Into EarthGang
This rap duo's musical weapons are supernatural, so anything is possible.

By Keyaira Kelly

Mar. 15 2023, Updated 5:34 p.m. ET
This rap duo's musical weapons are supernatural, so anything is possible.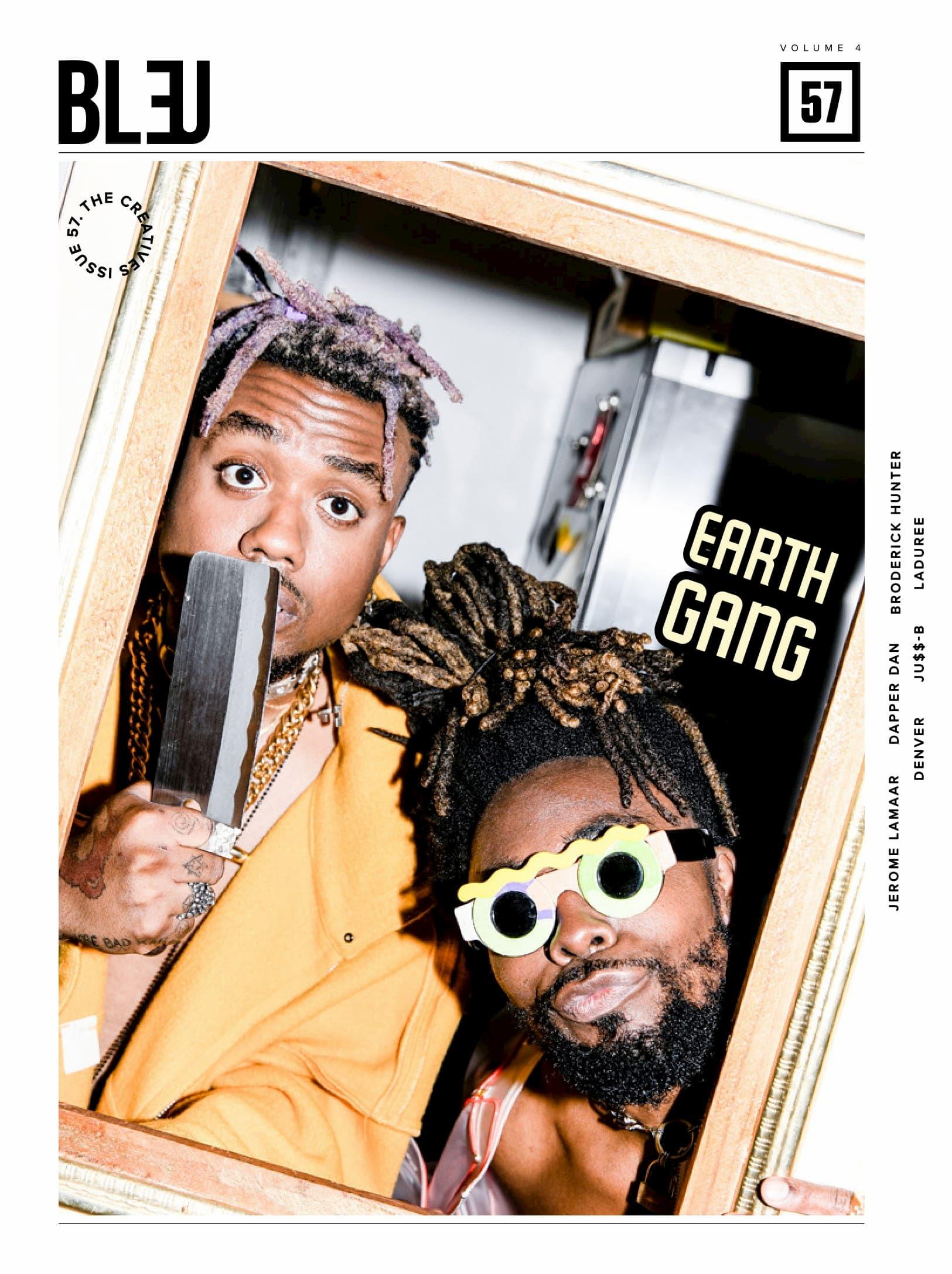 Atlanta hip-hop is on the verge of an alternative Black renaissance, and Southern bred rap duo EARTHGANG is leading the forward momentum of the culture. With lyrical and aesthetic stylings reminiscent of artsy rap pioneers, OutKast, EARTHGANG's music represents a new wave of free thought overtaking archaic ideas of Black American decorum.
Departing thematically from the Krunk era that crowned ATL as rap's golden child during the mid 90s to early 2000s, the duo's eclectic vibe is a genre bending, mind-warping, wild ride through afro-futurism in a modern street context.
Article continues below advertisement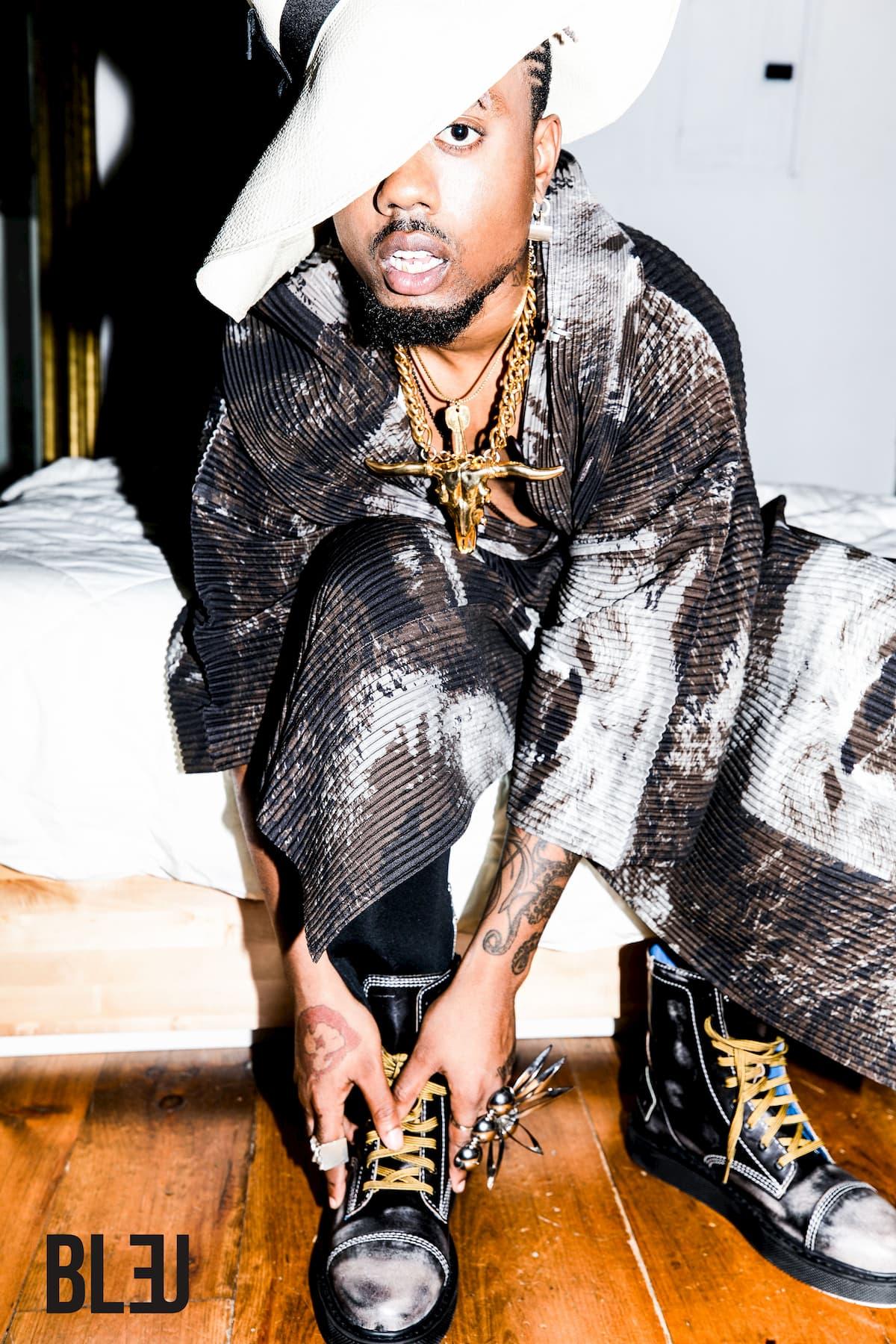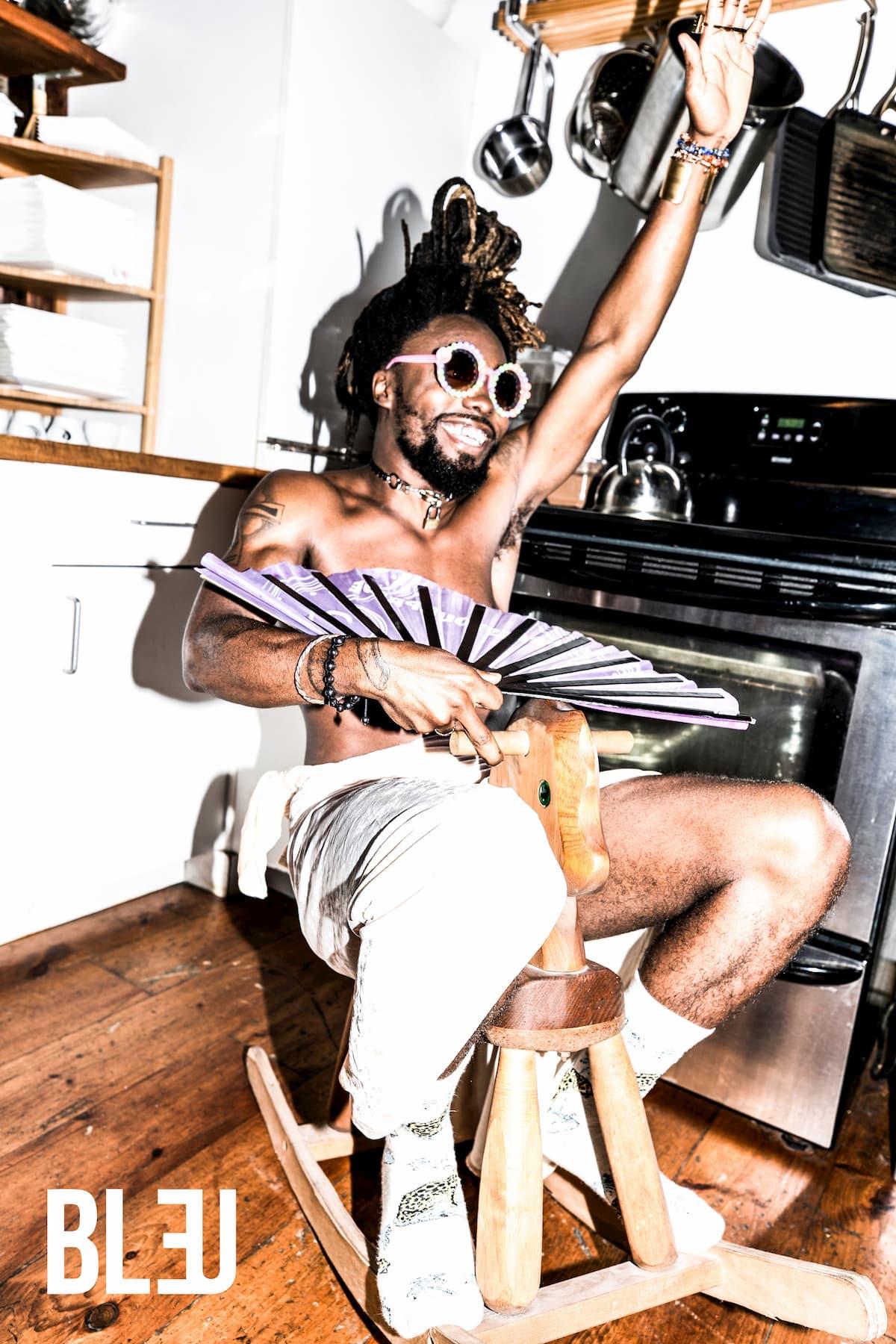 Article continues below advertisement
Joining forces back in high school, members Johnny Venus and Wowgr8 piqued the interests of underground rap fiends in 2010 after the release of their debut EP "The Better Party."Shortly after its release, EARTHGANG began touring America, introducing fresh eyes and fresh ears to their sound sanctuary through an energetic retelling of their life stories.The team followed up with three more releases, hitting the No. 11 spot on Billboard's "Emerging Artist" chart for their Shallow Graves For Toys project in 2013.
The group's talents eventually caught the attention of J. Cole, who signed the artists to his label Dreamville Records in 2017.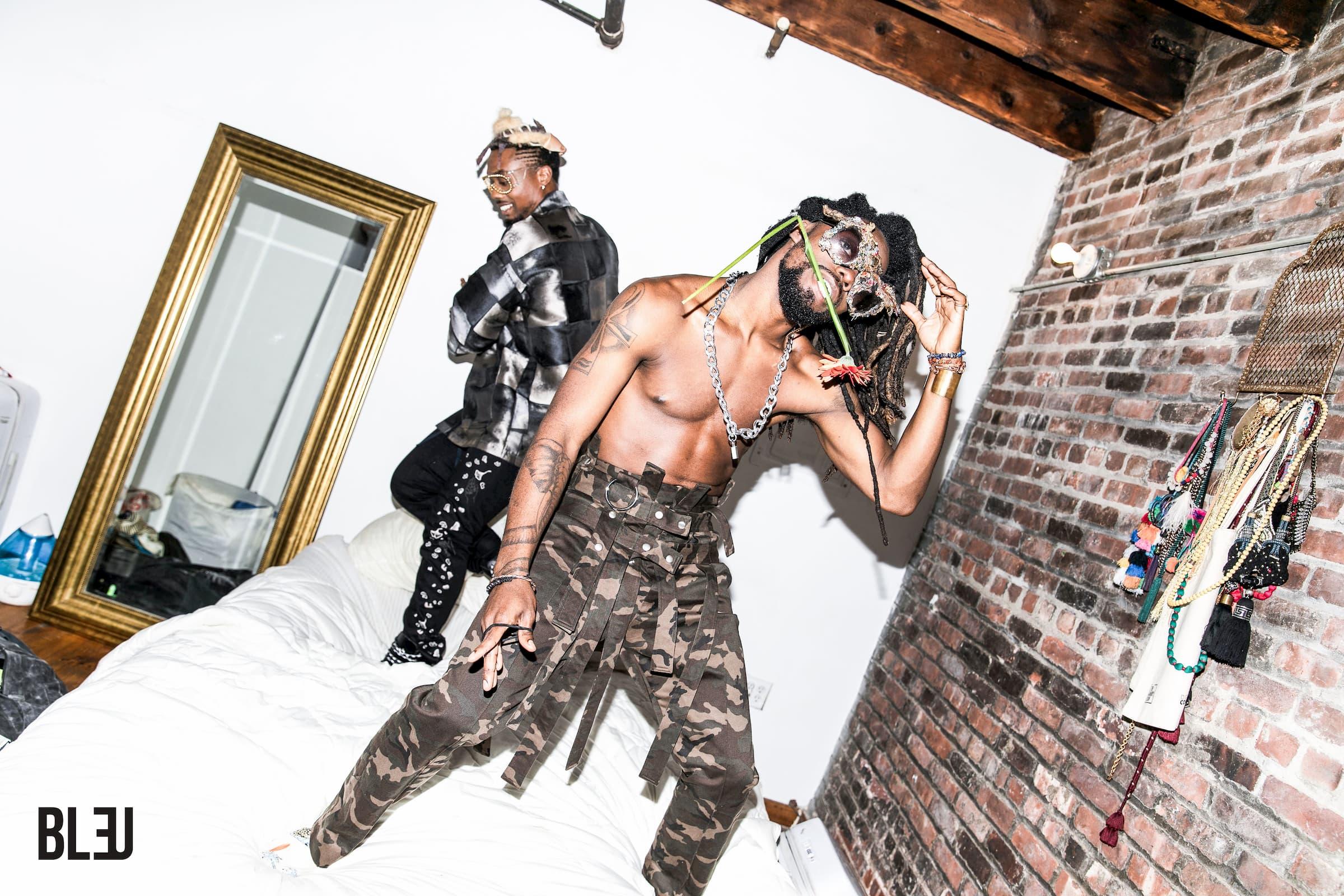 Article continues below advertisement
Fresh off their first nationwide KOD arena tour with Young Thug , Jaden Smith, and Cole himself, these humble rap gods are now on a mission to harness their lyrical gifts from the divine into a trap symphony.
The team's meteoric rise to the top hasn't come without some wise words from their mentor and friend, J. Cole. WowGr8 explained that the best advice he ever weaned from Cole was to "write everyday and write all the time just to clear your mind." He stated that before he met the North Carolina rapper, he never did this exercise and found the habit to be a new found therapeutic process: "Every day, get up and write three pages of any thought you can think of," he said of the daily practice.
Venus said for him, Cole emphasized the importance of getting in the zone before standing in front of an audience. "I learned to set the space for yourself, before going on stage. Backstage gets wild with girls and family coming by. But for sure I had to take that time, so I can be in the zone when I hit the stage, because I want the fans to get every piece of my energy."
Article continues below advertisement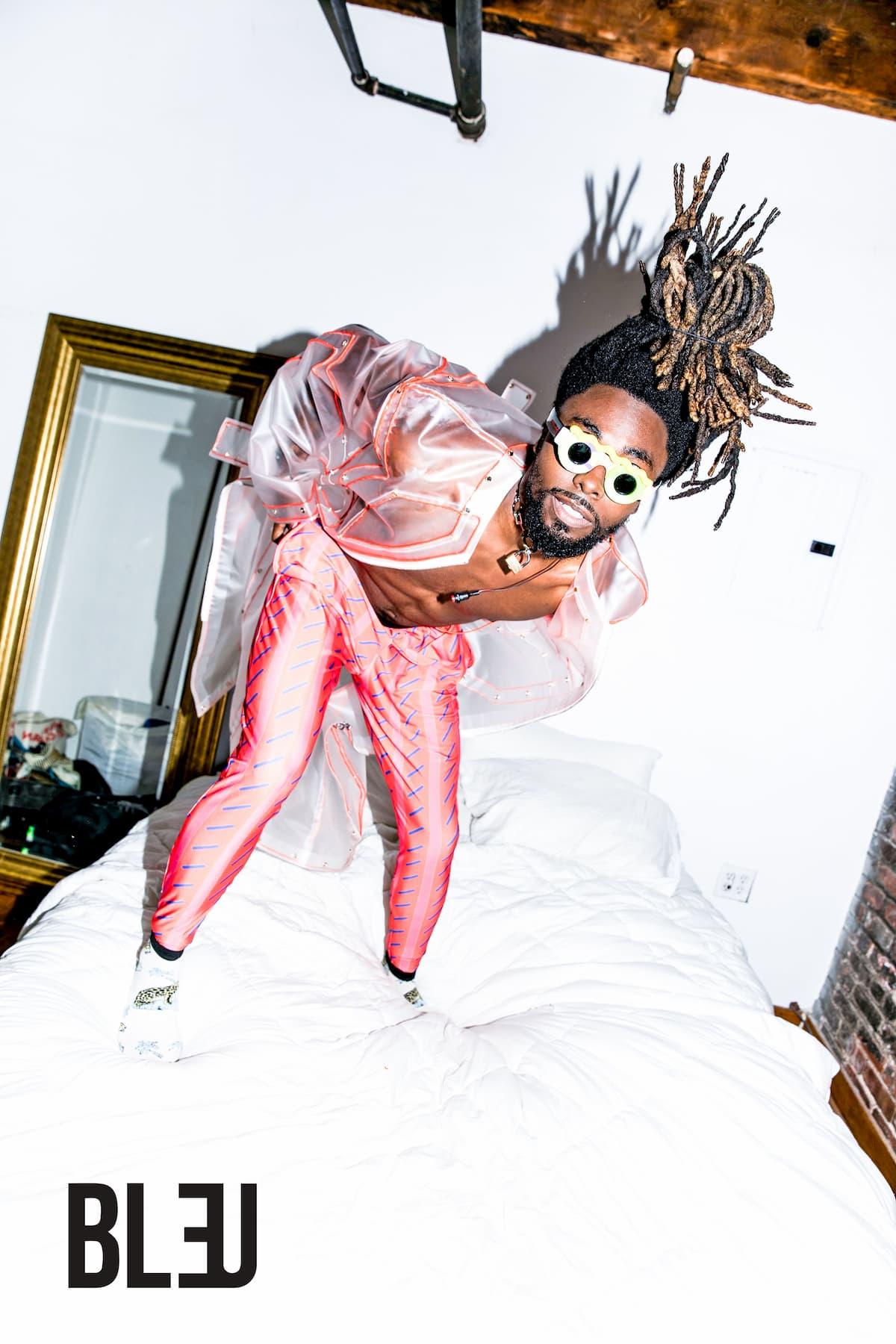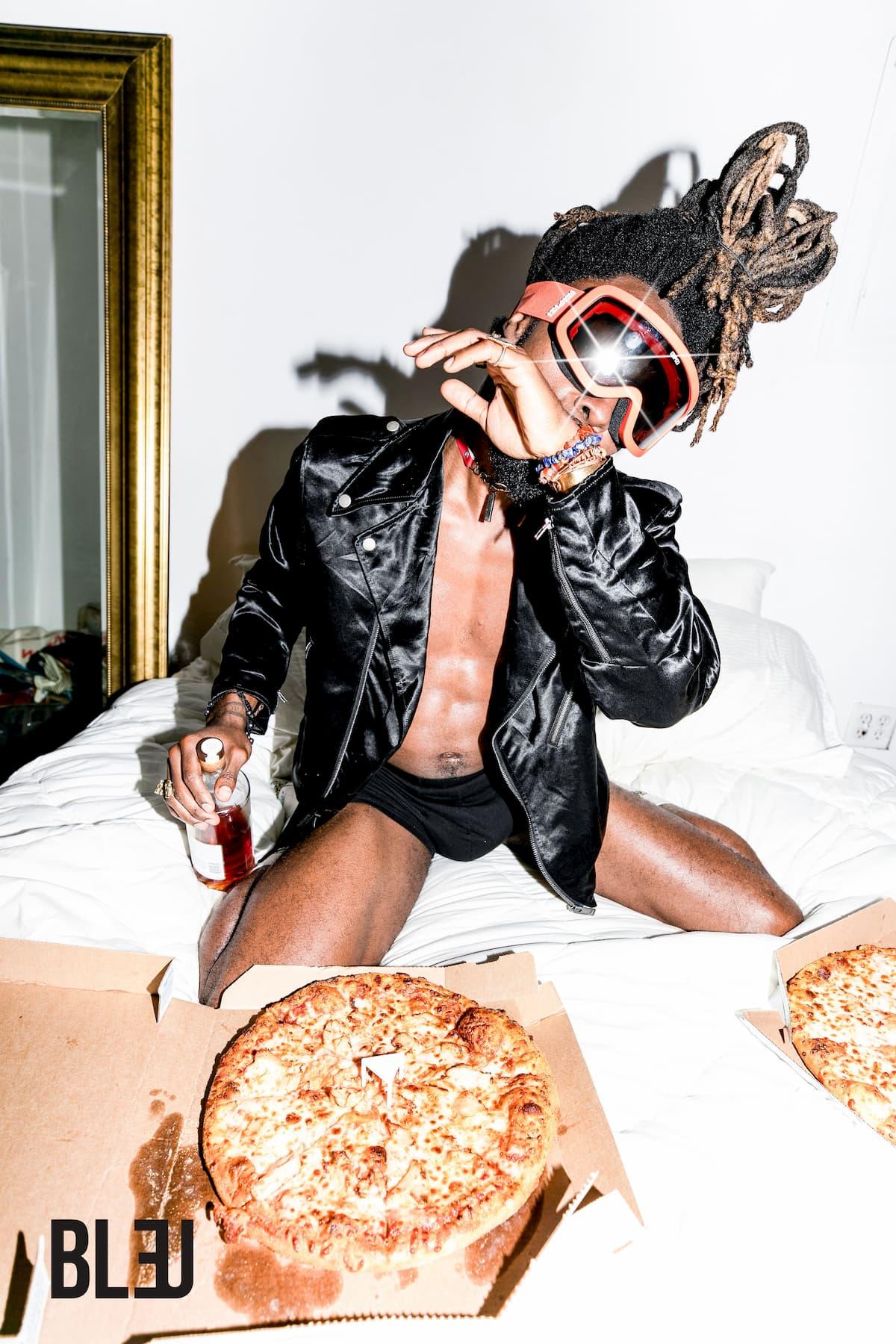 Article continues below advertisement
The group is intentional about how they use energy and channel it back to the masses through the music. Both men explain that they draw upon resources outside of themselves for constant inspiration. Venus stated, "The fact that I'm out here connected to something greater than myself, it makes me want to connect and co-create with the things around me." He continued to say, "Sound and life experiences and how they intertwine are my main inspirations."
WowGr8 is also influenced by the sounds of daily life, explaining that music producer Hot Sugar has been a source of creativity for him in the past.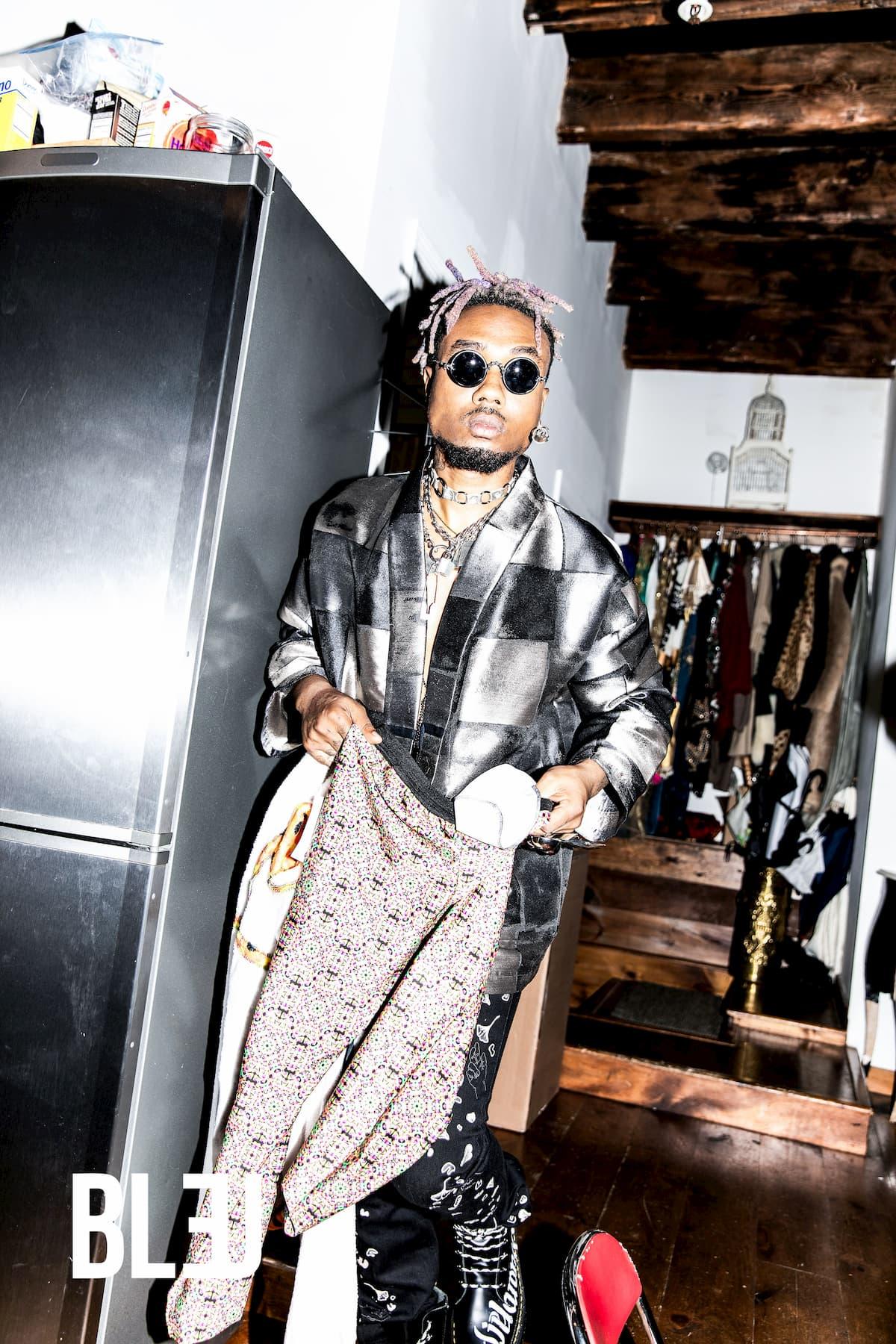 Article continues below advertisement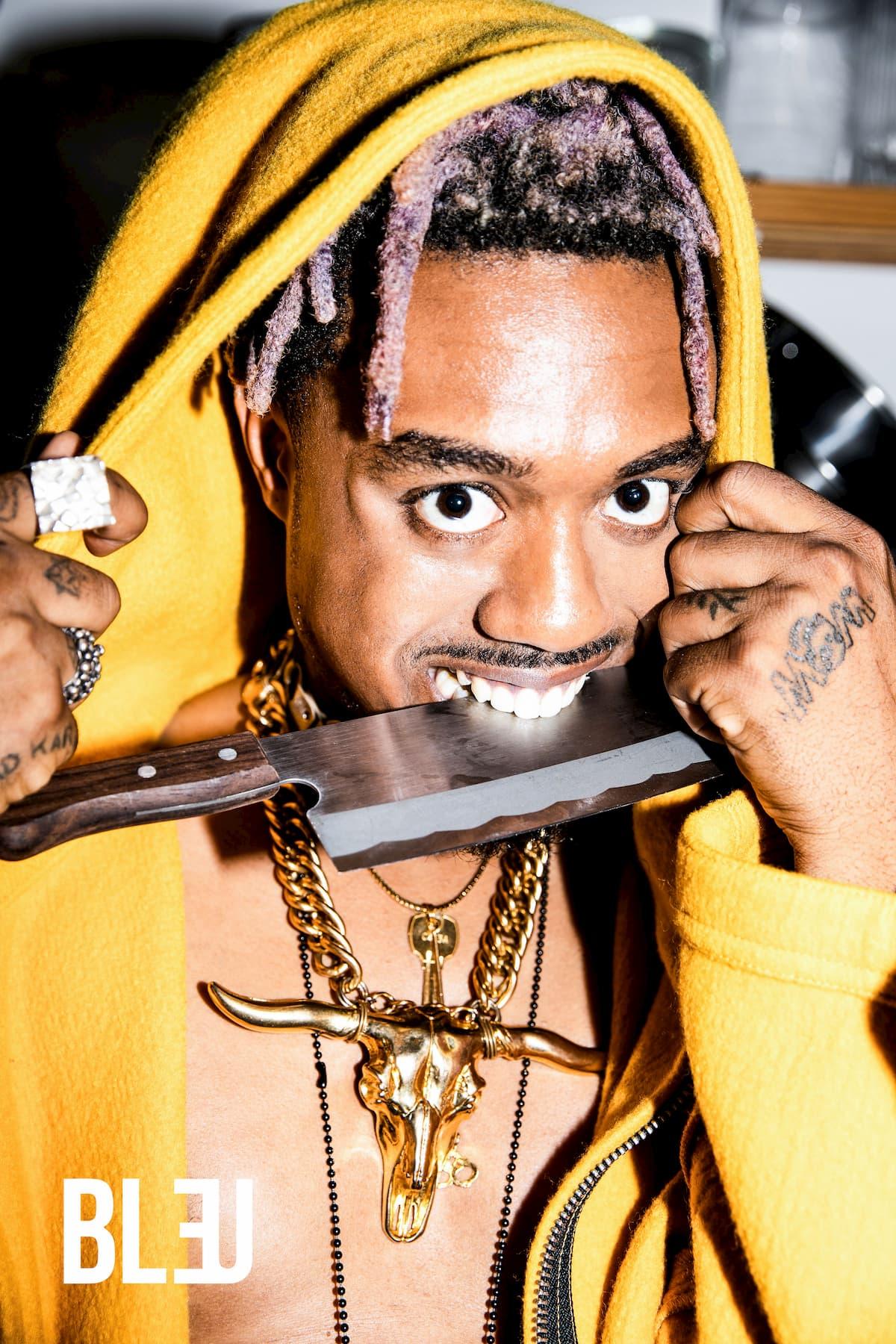 "Hot Sugar, the producer, he does weird techniques. Like he will take the sound of a rat's heartbeat and like make it the kick jump on a track. Then there are other sounds like tires screeching, the wind hitting these wind chimes or the wind hitting this type of tree. All these sounds can all inspire a beat, and now I'm thinking of these rhythms throughout the day, and I can't drop it until I put it down."
The inspired sounds of Atlanta will serve as the backdrop of the group's forthcoming project [expected to drop next year] Mirrorland, that stars the city as a character all her own.
Article continues below advertisement
"Atlanta is a strong Black woman," WowGr8 said of his hometown. "I think she's a female with strong opinions and a strong sense of self. She's currently going through a phase in the spotlight that she's learning to cope with."
Venus echoed his partner's personification of the city explaining,
"[Atlanta is] super benevolent, not just to the world but to the whole universe. Atlanta, so many things are coming from her. People are being able to be put on and receive so many blessings. Sometimes she's three years old. Sometimes she's a teenager. Sometimes she treats us like a grandmother, but at any given moment, you get that pure creativeness of a woman. And it comes through. It's nurturing. Sometimes it's violent. Sometimes it's blessings. Sometimes it's sporadic. Sometimes it's calm, but its definitely giving us that full spectrum of what it means to be a creative."
Article continues below advertisement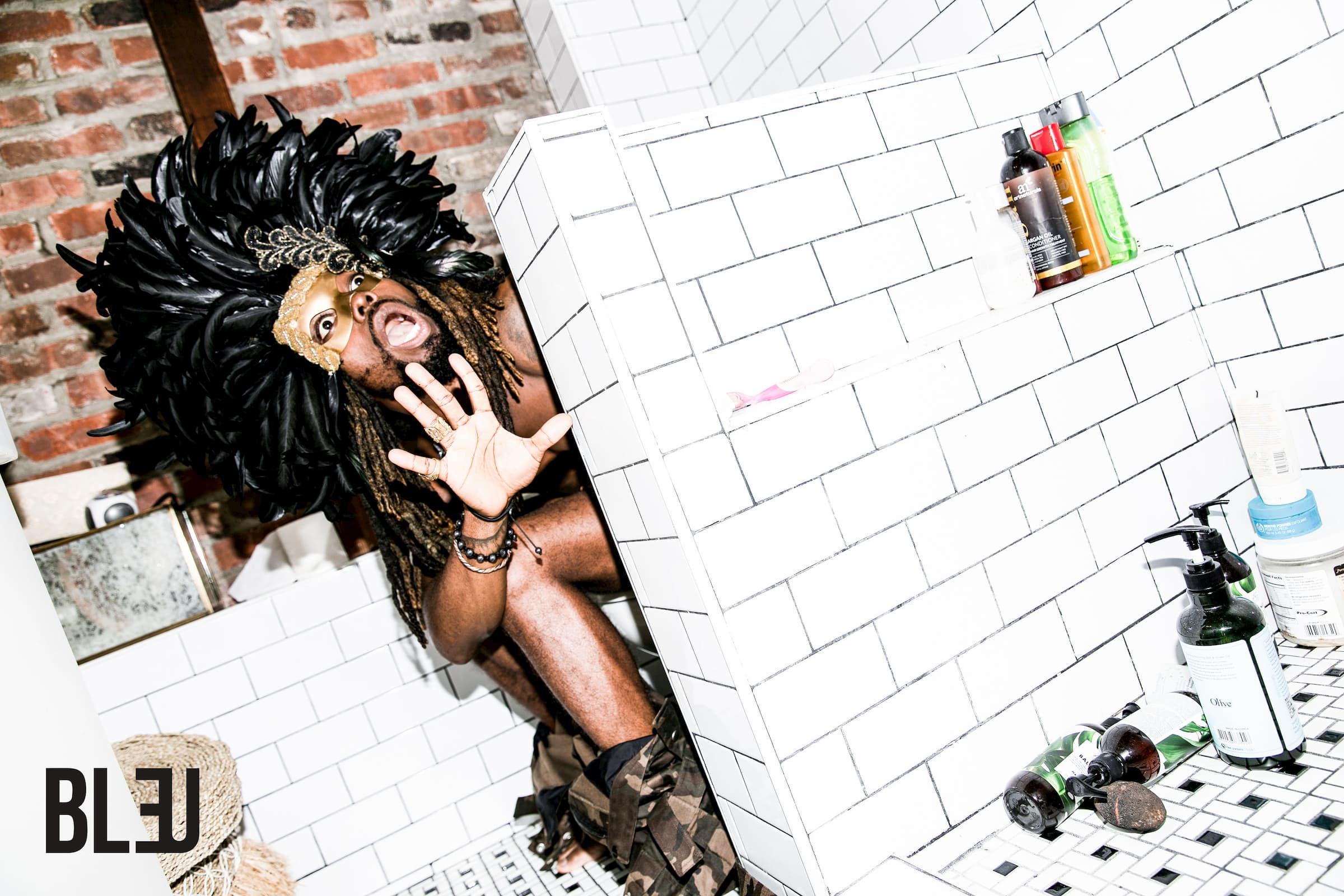 It's no surprise that Venus honors the city as a living, feminine ecosystem, considering his upbringing in the Pan African Christian Church—The Shrine Of The Black Madonna.
Venus was raised to "always put the Black woman first as the mother of Jesus, because she carried Jesus. She made sure that he was here. She fed him. She clothed him. Everyone jumps into his ministry, but they never pay respect for his mother that set the tone and set the space for him."
This fundamental respect for Black womanhood has led Venus to honor Mother Earth as both a life giving force and a partner in creation.
"Sometimes I feel out of place when I'm in spaces that are geared towards materialistic things, because I'm just not used to that. I like to ground myself," he explained.
Article continues below advertisement
"I like to walk outside barefoot. I take long showers because I need to be around water. It's weird growing up in Atlanta, because there aren't huge bodies of water. But I need to be around water, because water reminds me of myself. I do all these things to connect with the spirit that allows me to breathe. Breathing is a connection to the divine for me."
WowGr8 reinforces his relationship with God through prayer and meditation.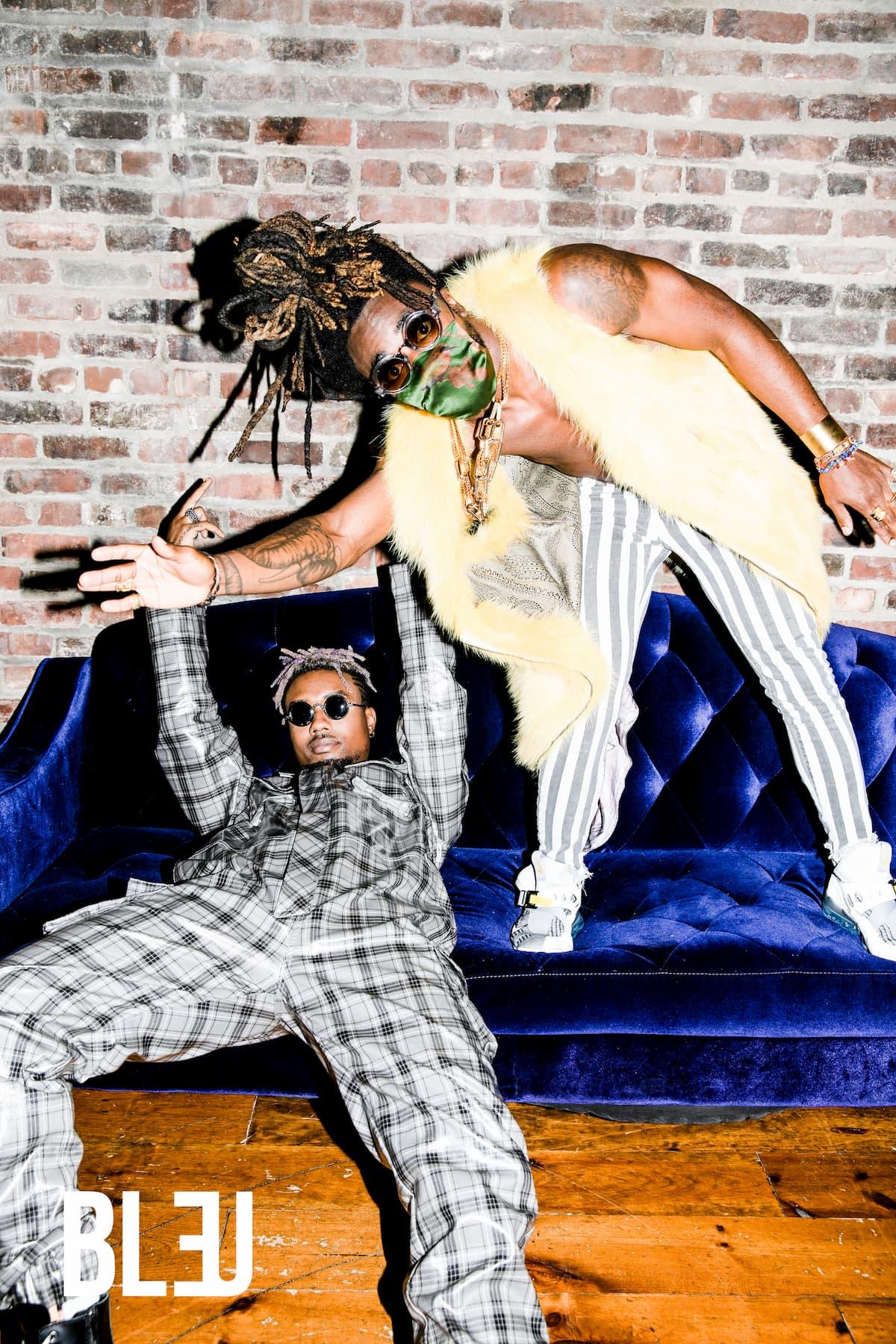 Article continues below advertisement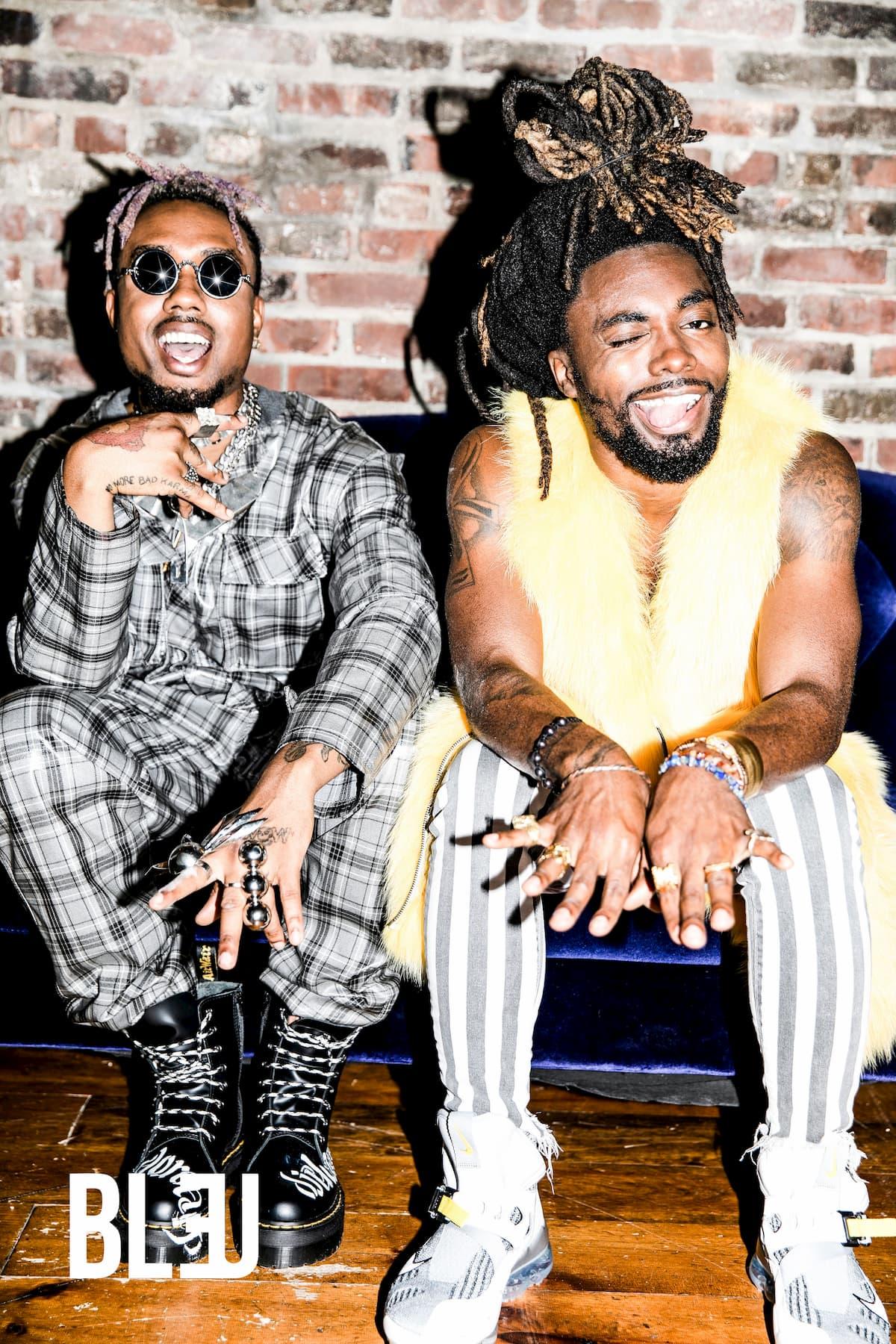 "I do this candle lighting thing that I picked up from this girl I was talking to. I try to do it as often as I can. So basically, you get a number of candles, and you light them, and focus your energy and what you want in your mind. And then blow the candle out. I started doing that about a year ago."
With most dedicated relationships to the divine comes a sense of a greater good and mission beyond oneself. EARTHGANG devotes a lot of their free time to kids, offering mentorship and advice to children who grew up in the same neighborhood that they did.
"I tend to do a lot of stuff related to children," WowGr8 said of his community involvement in Atlanta.
Article continues below advertisement
"I'm a big brother biologically, but I also did Big Brother/Big Sisters. Now that I'm a father, I feel like I got to be involved even more in that stuff because I want to see who is coming around these kids," he laughed. "I'm concerned."
WowGr8 takes foundation building for kids very seriously, noting that much of what we learned as kids we carry throughout adulthood.
"Childhood in general, I still remember my childhood memories way better than I remember last week," WowGr8 described.
"I think a lot of us are like that. And those experiences we get mold so much not only of how we are as adults, but they also mold how the world happens. Traditions are the things that control today. If you're going to make a tradition, you can make a good one, and you can make a difference. I like to be around kids now because I want to influence them for the future."
Venus is also no stranger to community service either, holding his grandmother's legacy of activism close to his heart. His grandma's name lives on a rec center on the South Side on Cleveland Ave. where he grew up.
Article continues below advertisement
"If you know me, you know where I'm going to be on a Saturday or Sunday in Atlanta. I'm with the kids. I'm teaching summer camp. I'm taking them on field trips. I'm pulling them to the side having one-on-one conversations with them about girls. I'm the captain of the kickball team. Those early ages of childhood is where we learn not only about ourselves, but how we [learn] how to interact with people. As much as children need structure, they need love to." Venus explains.
The duos camaraderie with kids keeps their minds nascent and constantly evolving, which is perhaps the secret ingredient behind their otherworldly imagination.
"I speak from still feeling like I'm a child. I speak as if there is so much more ahead of me to learn from and enjoy," Venus described.
Without knowing them personally, there is a familiarity to these men. Their colorful personas live inside brothers in America who were convinced they must conform to an arbitrary status quo to succeed. In the last few years, there has been a cultural shift back to Black authenticity, with music making a space for the Black freaks and weirdos to live comfortably in their skin with their alternative perspectives, practices and thoughts.
"I'm so here for it yo.," Venus said of the movement.
Article continues below advertisement
"Mainly it's brought about by the Internet, and the Internet has allowed for the transaction of human ideas and the human experience to go from Rwanda to Oslo, to Atlanta to over to LA–especially Black people, who have so many influences and so many dynamic aspects of music to bring our stuff full circle. We are allowed to be the full expression of ourselves."
"For awhile it was like if you're not rapping, you're not Black," Venus continued.
"If you're not singing soul, you're not Black. But we are given this chance and this opportunity to redefine what it means to be Black. What it means to be Black is just to be who you are."
WowGr8 expressed he was grateful for the ways in which technology have helped make room for so called 'counter culture' within the culture.
"We are all multidimensional beings, every person is," WowGr8 said.
"And I think somewhere, our culture started to deny our multidimensionality. I don't know what it is, but it trickled down into how we appreciated everything. Now, if you are born in 2000, you have access to everything. It's a Black thing, but it translates to a lot of races. We all have this access now. You can say 'I like more than one type of thing, and the things I like don't change who I am.'"
EARTHGANG's commitment to unbound expression through their music and fashion choices is a living testament to the power of self-liberation. Both Venus and WowGr8 desire to leave behind a legacy that motivates people to exist freely in their bodies, creating a safe place within their music where grit meets heaven.
"My legacy is gonna be the spirit of bringing joy to people," WowGr8 explained.
"Only thing I want people to say is 'that nigga was enjoyable as fuck. He brought a good feeling. He didn't require no money. He didn't require nothing.' And I want people to feel so good that they spread that to other people. And it spreads like wildfire."
Venus shared a similar sentiment of impacting humanity with his music and personhood, saying he wants people to remember him for his "Honesty, love, purity spirit and abundance. and I want it to last 1000 generations until we turn into aliens."
Fashion Asst: Terence McNealy