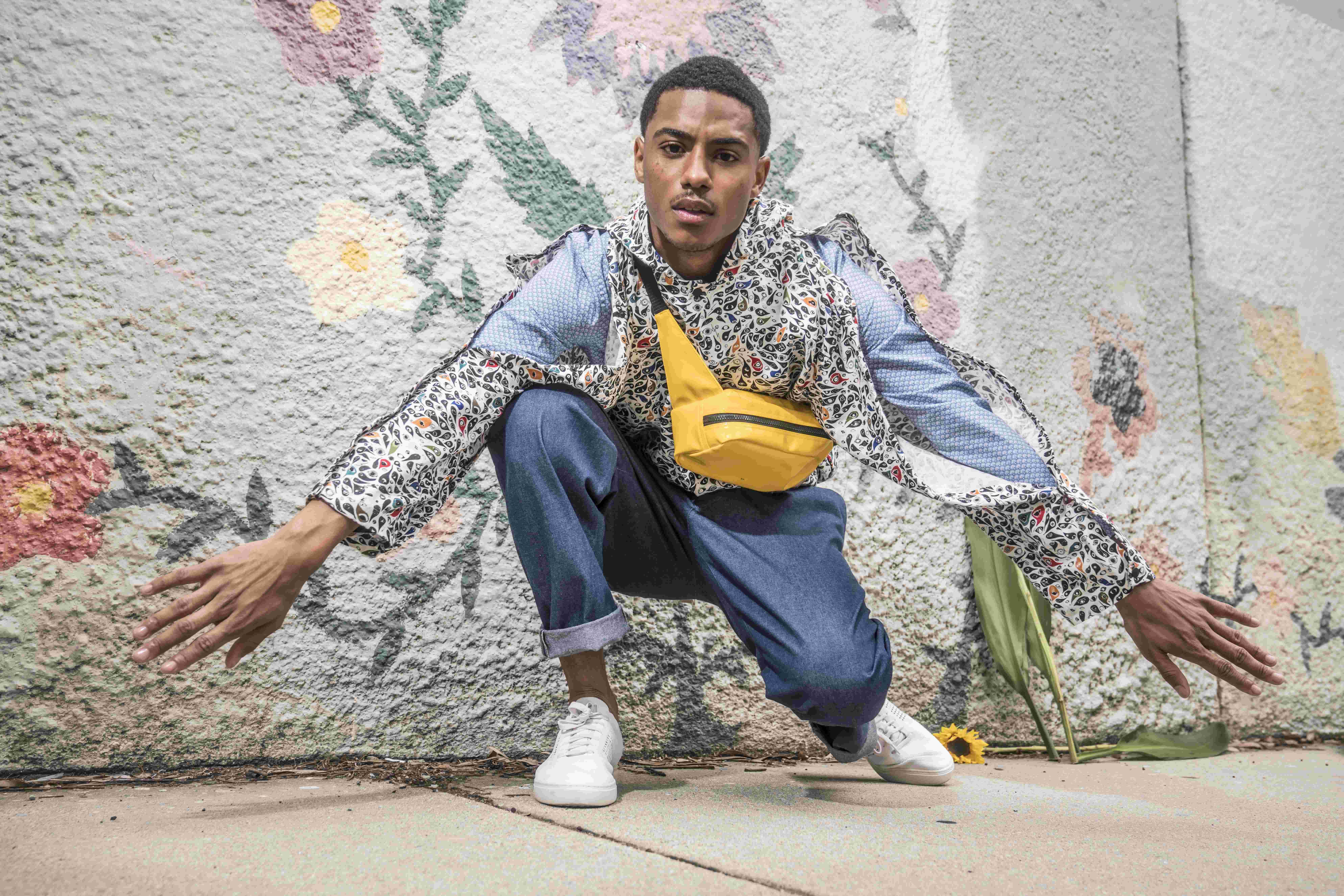 I've Got The Powers
Actor Keith Powers on Black male vulnerability, police brutality, and being authentically human while acting

By Keyaira Kelly

Dec. 2 2022, Published 10:37 a.m. ET
Actor Keith Powers on Black male vulnerability, police brutality, and being authentically human while acting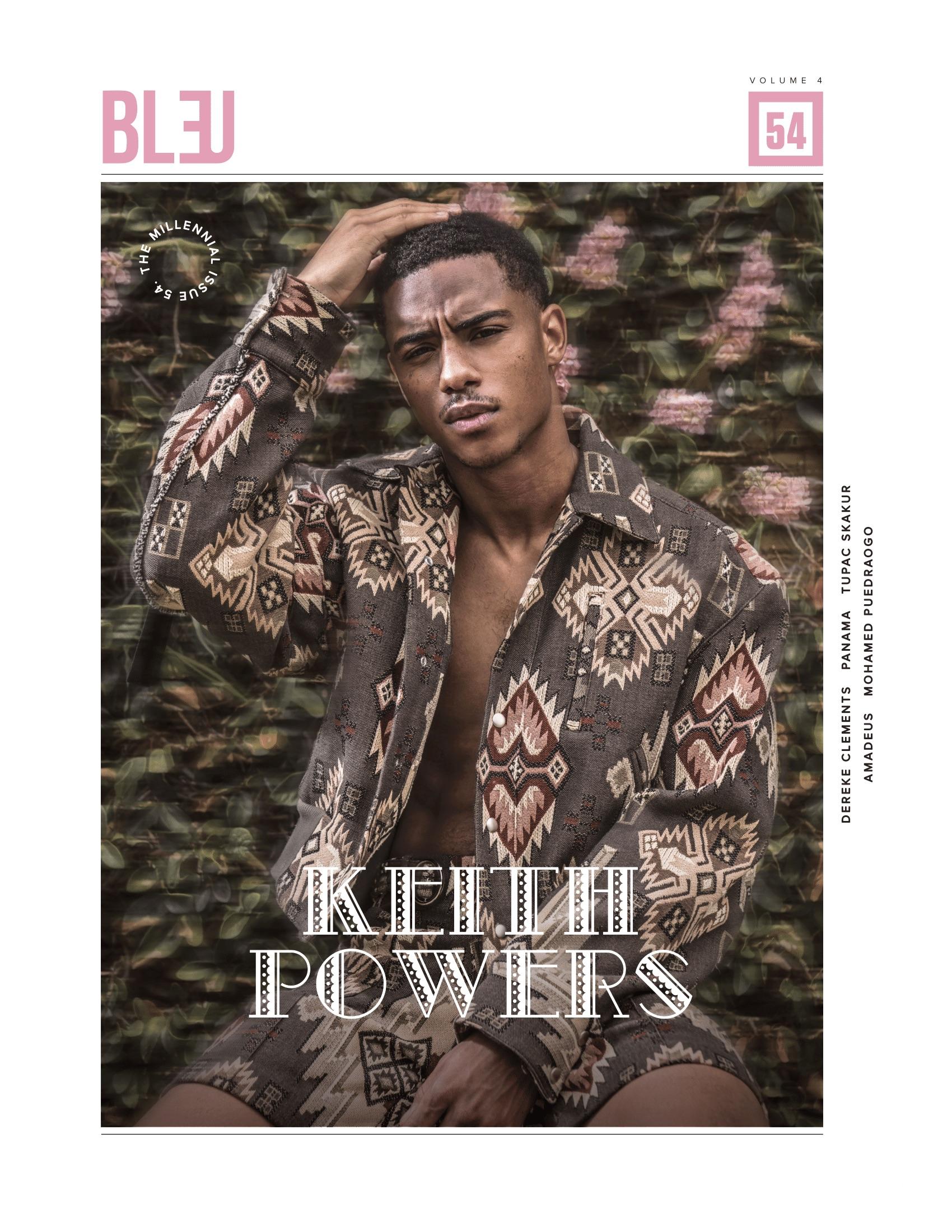 Actor Keith Powers' humility would hang sloppily off a man twice his age. It's a character trait usually earned by a man with some wrinkles and knuckles worn and callused from the seasons of life leveling his pride. But at 23 years old, Powers, though physically groomed and polished externally, carries an internal wisdom that supersedes his youthful appearance. With looks striking enough to put comparable millennial heartthrobs to shame, and a confidence that any grown woman would respect, the young Adonis caught our eye, but his depth and nuanced on-camera performances won our hearts. Even with the record-breaking miniseriesThe New Edition Story, the Freeform dramaFamous In Love, and the box office smashStraight Outta Comptonaccenting his résumé with gold, the star still doesn't consider himself a "celebrity."
"I don't even like to consider myself a celebrity yet because I'm still working towards what I'm supposed to be," he revealed during our conversation.(Yea, tell that to the 15.7 million people who watched The New Edition Story in its first week).
"I can't get stagnant and feel comfortable when there is so much work to be done.
I like not being good at everything yet," he confessed, an admission void of ego. Powers described the nerves he had around mastering the iconic New Edition choreography, having never been trained as a dancer.
"Ronnie was always encouraging. He kept it 100 with me," he said of the legendary musician and mentor who carefully guided Powers' on-screen depiction of himself.
"If the dancing wasn't smooth enough, he taught me how to make it smooth. Instead of saying 'nah that ain't it' he'd say 'let me show you how to make this better.'"
Article continues below advertisement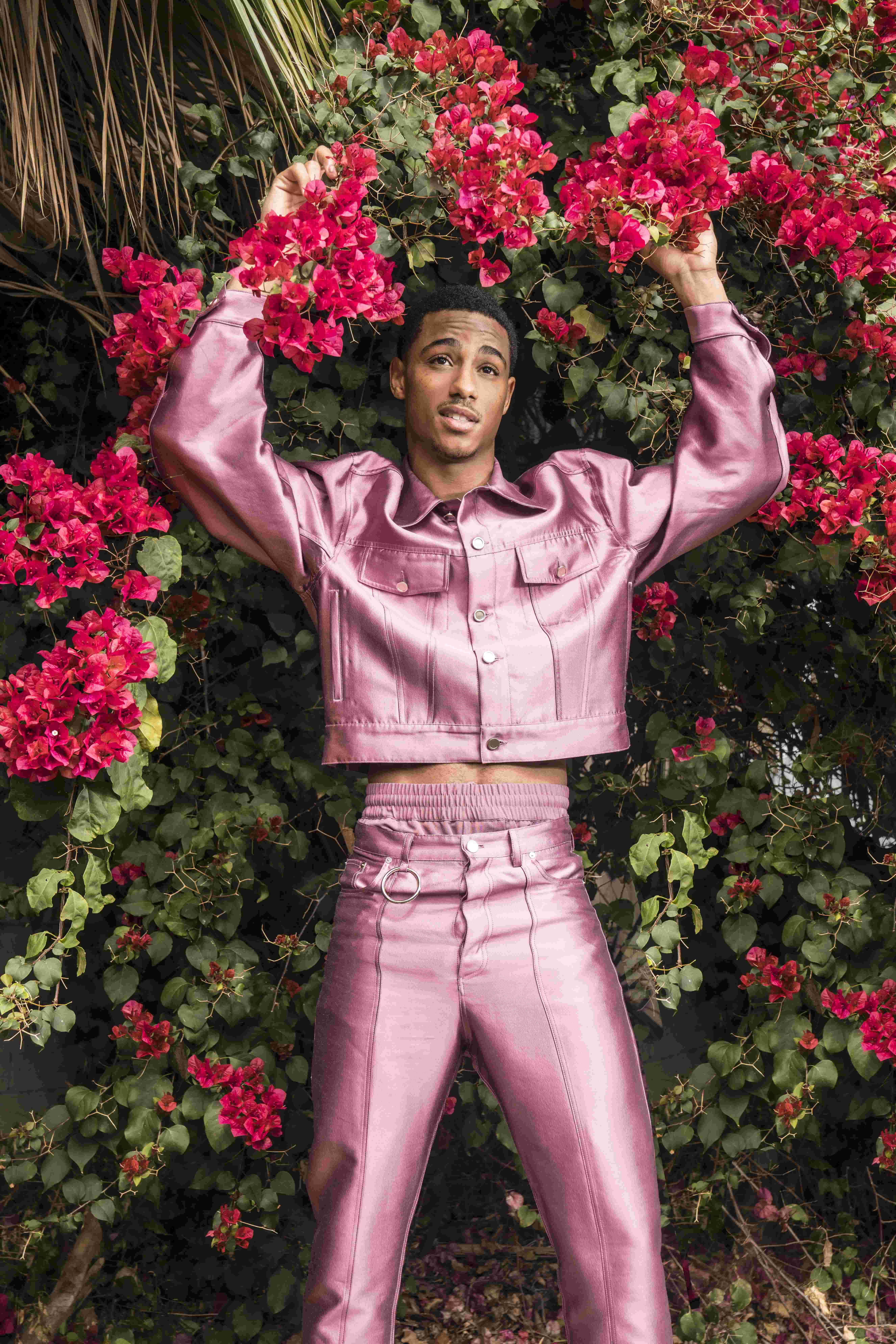 Powers considers himself a forever student of the craft of acting; humbly navigating his new found fame, which branched off from his original career path as a model.
Signed to Wilhelmina at age 17, Powers left his hometown of Sacramento, California behind to pursue full-time modeling in Los Angeles.
"I didn't get the acting bug until I moved to LA, and the modeling gave me one foot in the door," Powers said, remembering his beginnings.
"I'm starting to catch it even more now, and I'm going through this thing where I'm so in love with acting, and I'm educating myself more in knowing exactly what I want. Honestly I got signed off of my looks, and I told myself in order to call myself an actor, I had to study the art of it. LA brought that out of me."
The city that would turn out to be the hub of Powers' wildest dreams was the epicenter of a Black American nightmare just two decades prior. The police beating of Rodney King, who is actually a cousin of Powers, brought the country face-to-face with systemic criminal justice corruption while setting Los Angeles on fire with racial tension.
"I met Rodney King twice in my life, but police brutality was always a conversation in our household," Powers said of his late family member.
Adding, "InStraight Out Of Comptonthere is a clip of Rodney being beat, and I don't think [Dr.] Dre or any of them even knew he was my cousin. Police brutality is real, and it's always weighed really heavy on my heart."
Article continues below advertisement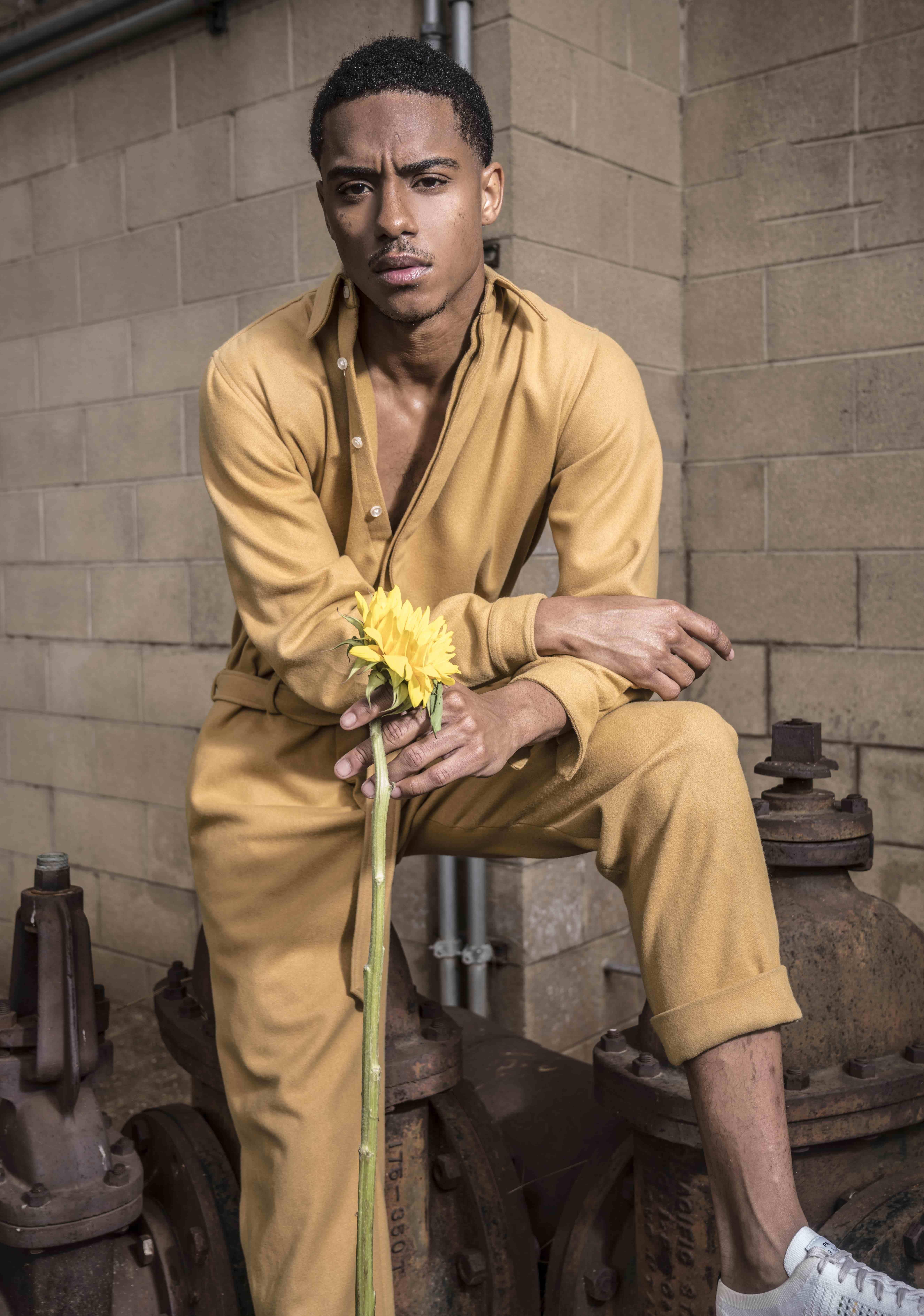 Powers' personal familial connection to police brutality eventually extended to his hometown, with the shooting death of Sacramento native Stephon Clark rattling his community March of 2018.
"I think I met Stephon a couple times, when we were kids playing football. I know we met, I know his face. But that really hit home for me as well. It's a tragedy that easily could've been anyone."
With Black men under attack in almost every facet of life in this country, it's a feat that Powers has managed to harness the principles of love and healthy relationship in a time where the Black male experience and vulnerability seem to contradict one another. But Powers has grown beyond societal expectations of masculinity into a man who sees strength in his weaknesses. He talks about his love life with the ease of classic 1990s R&B.
"I tell my boys all the time, I love my girl. I'm so sprung on my girl bro, she got my heart she can do whatever she wants with it. I'm scared, but it is what it is." Powers divulges, referencing his fellow actor and girlfriend Ryan Destiny, who plays Alexandra Crane on the Fox seriesStar.
"I love Black women, that goes without saying. What resonated with me with Ryan is I was able to open up to her, and tell her how I felt. And I let her know how talented she was when I first met her. You have to tell women that, especially Black women. It's important to let Black women know how much they mean to the world, not even just to Black men. My mom taught me from a young age you need to always, always show your Black women love. So I already embodied that in my soul. It wasn't even something I had to remind myself of."
Article continues below advertisement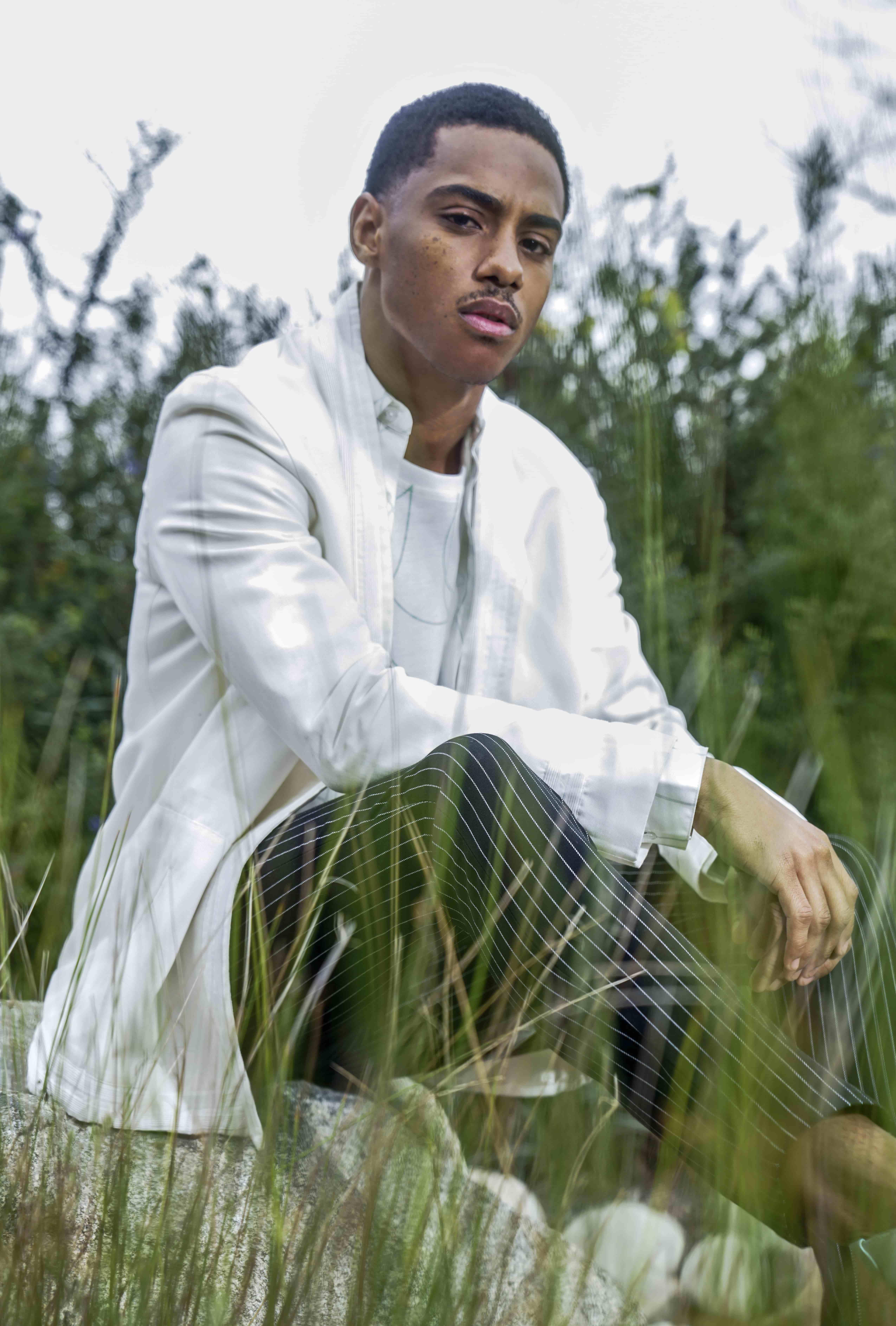 Continuing, "I want the younger generation to come up and see me and say 'Yo Keith really showed us what it was like to treat a woman and just be real and authentic with our feelings.'"
Beyond relationships, Powers was touched by the positive feedback he received from parents about the effectThe New Edition Storyhad on their kids.
"People talk about [the movie] like it saved their lives. To see their kids wanting to dance and do performing arts meant a lot too. I grew up only knowing sports. I wish I grew up and wanted to do arts and theatre. I wish I had started a long time ago. It's an amazing feeling but there's definitely a lot of pressure, because people already know who you are and want to know what's next."
In the scrutiny of the spotlight, Keith recognizes the responsibility he now has to the young boys who are watching his every move as a blueprint for career success. Images of Black men as leaders is necessary in a time where we as a people are constantly inundated with images of our victimization. Powers may get the chance to embody the ultimate spirit of heroism and revolution in his rumored upcoming role as Black Panthers founder Huey P. Newton in Matt Barnes' filmPower To The People. The possibility has the actor in intense preparation mode.
"We've been definitely talking about the project. They are getting the production side together. Nothing is finalized yet," Powers said of the movie.
"But I will say Matt and his people are really getting the job done. I've been doing my research. I just know when the time comes, and I get that green light personally, I have to escape and really dive into the life of who Huey P. Newton was and what he stood for. If it's in the Lord's will and it comes about I'd love to play such an icon. It would be scary to play because he means so much to our people, but I'm up for the challenge."
Challenging himself on and off screen has become the spine and nerve center of Powers' development as a man. Whether it's tackling a biopic or expressing love, Powers does not shirk away from his responsibilities as a man, partner, son, brother, actor, and friend.
"I tell my guy friends I love them all the time. And you feel so liberated afterwards when you're able to express your feelings as a Black man. It shows other[s] who just think we are wild and crazy and only here for entertainment that we are human. Black men, we have to look in the mirror and just decide to be leaders."
Article continues below advertisement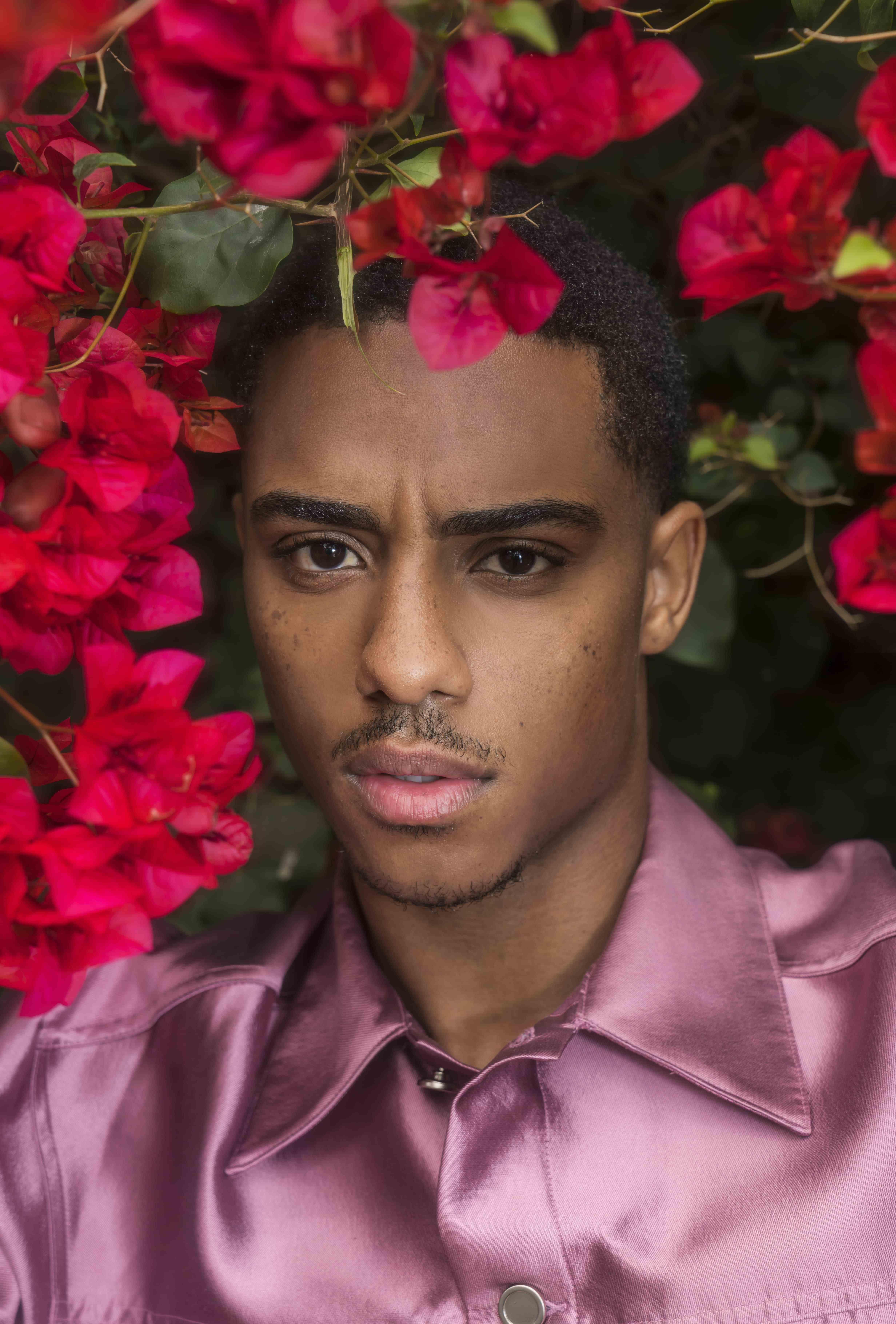 Watch Keith Powers get ready for his photoshoot with Bleu Magazine here.