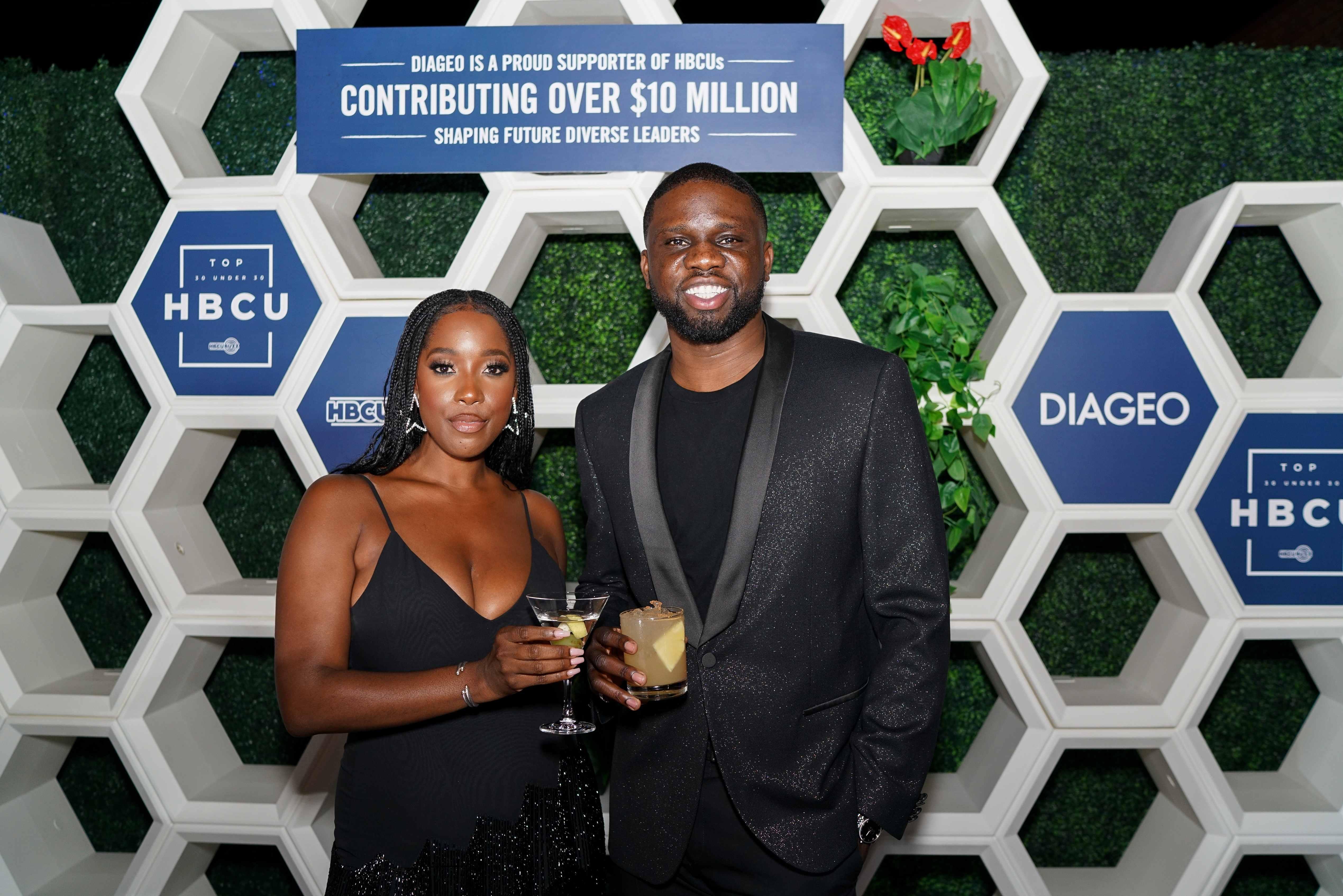 DIAGEO Honors Marketing Guru, Luke Lawal, For His Commitment to HBCUs
By Kirby Wright

Jan. 11 2023, Published 12:51 p.m. ET
The brand expert has a special message for individuals who deny the relevancy of Historically Black Colleges and Universities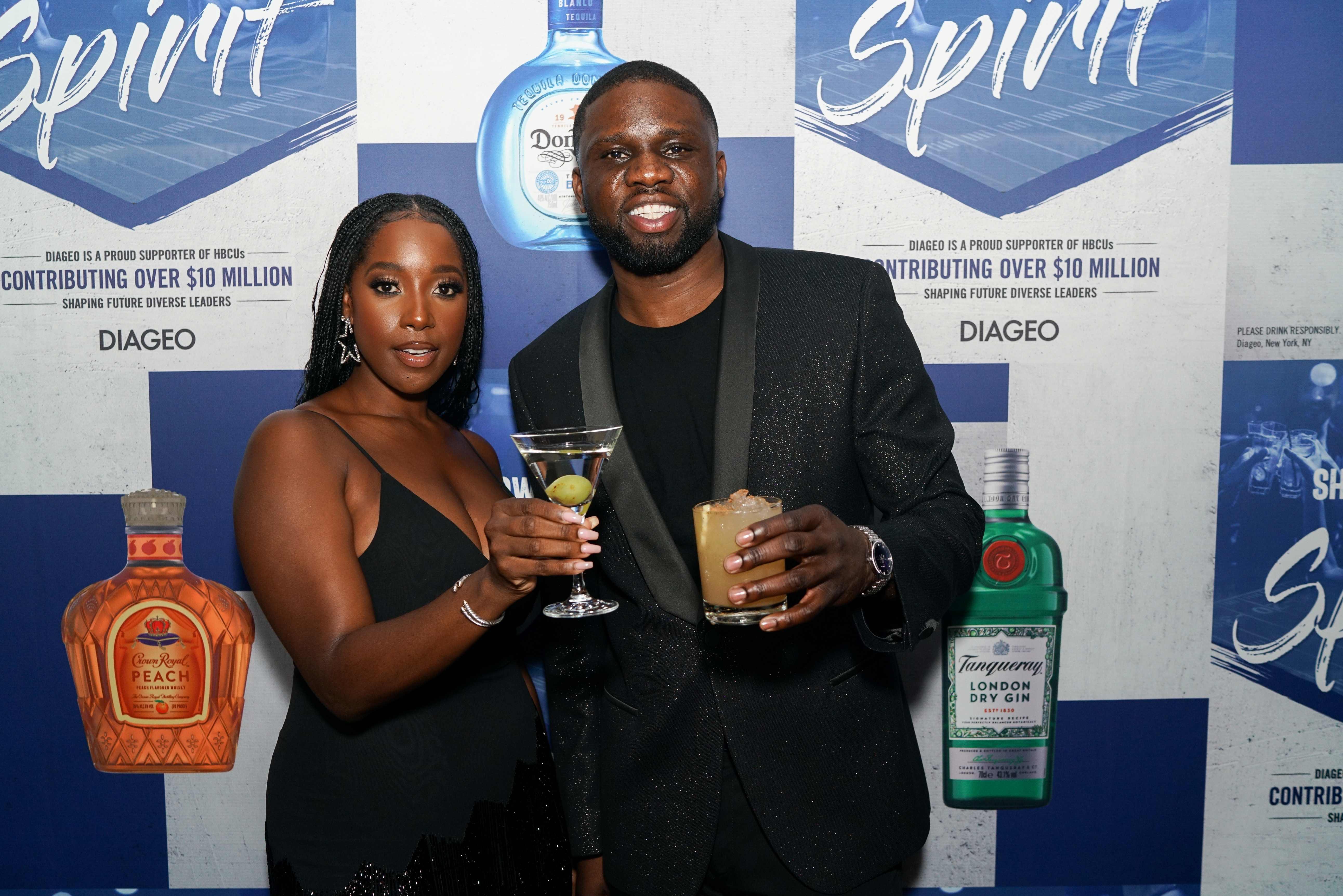 The Historically Black College and University (HBCU) experience is unparalleled. Very little compares to the unique support and community that students and alumni gain during their collegiate journey. Business, medicine, law, and entertainment industries are filled with its graduates and students. However, the schools' impact is very rarely celebrated or even mentioned in mainstream media. That's why I'm appreciative of platforms like HBCU Buzz and the brand's creator Luke Lawal.
Luke is a serial entrepreneur from Prince George's County, Maryland, who was recently honored by DIAGEO and celebrated at the 2022 BET Awards for his commitment to the Black community. Take a peek at his Instagram, and you'll see endless photos of lavish events, celebrity friends, and the latest fashions. But ask him what he truly cares about and the answer is clear: change, growth, and legacy.
The marketing guru promptly hopped on our Zoom call with a big smile and an HBCU sweatshirt. We made quick introductions and then jumped right into a fun game of This or That. In a matter of minutes, I learned a lot about the innovative entrepreneur. For example, he prefers Nikes to Adidas, feels like he's a little too millennial for TikTok, and reads more than he listens to podcasts, in fact, he's writing his own book – but more on that later. So how did this man whose experiences seem somewhat relatable create such a powerful brand? Keep reading to find out.
Article continues below advertisement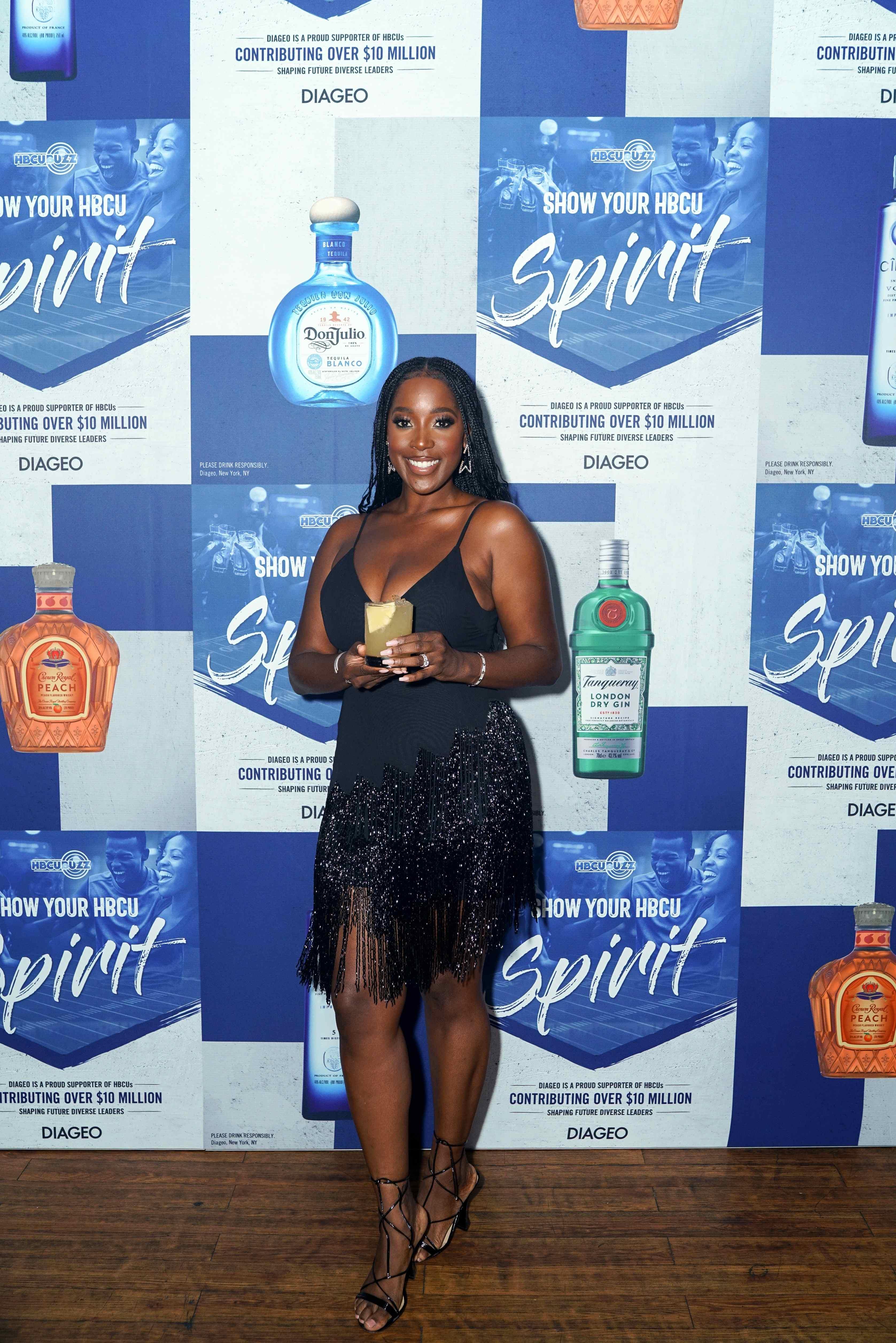 Luke prides himself on being comfortable in any room, which he attributes greatly to his diverse experiences and ability to connect with others. He's a second generation Nigerian-American, a member of Omega Psi Phi Fraternity Inc, and a Master Mason. And although he's known most for his entrepreneurial efforts, people are always surprised to find out that he started at Bowie State, his alma mater, as a biochemistry major and even worked in politics. "One thing I learned from all of those opportunities is to always be myself, be able to present myself, and be likable and relatable to who I'm in the room with."
Luke's love for HBCUs runs deep. "I always tell high school students, go to where you're gonna feel the most at home. When I went to college I had fun. And that's because my HBCU felt like home. When I went to class it felt like I was going to a kickback to learn. I got to be a part of an environment where everyone invested in me in a different way than I experienced in high school." Both of his parents are HBCU graduates and he spent a portion of his childhood at Howard while his mother earned her Master's Degree. Still, It wasn't until 2011 that the idea to start HBCU Buzz was sparked. While in college, he attended a leadership conference where he connected with other HBCU students. When it ended, they stayed in touch, and he visited his peers on different campuses. Luke learned about their various opportunities and systems and realized none of it was reflected in mainstream media. "You only hear stories of random negativity but you never see the positive images. I started HBCU Buzz to dispel that negative narrative and give HBCU students and alumni a voice in their community."
Article continues below advertisement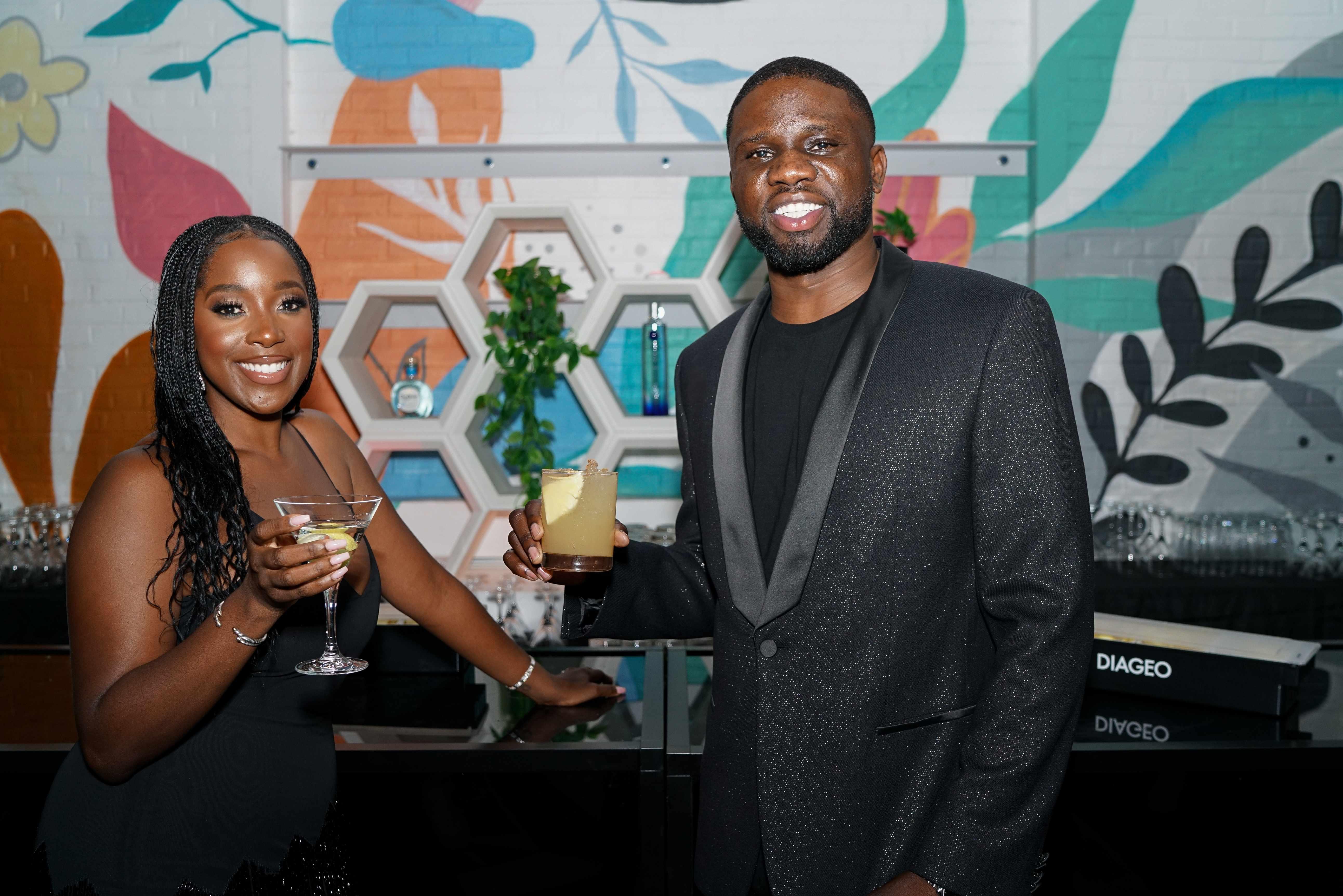 However, Luke doesn't shy away from the fact that it was not an easy task. He laughs about the fact that in the beginning, he wasn't a writer. "But one thing I did have was social [skills]. I threw parties back in the day so I knew how to connect with people. I knew how to grow brand awareness and connectivity."
He continues, "When I first started the brand all my articles had typos, but we just had to fail forward. And lucky for us, traditional news was phasing out, in how our audiences consume media. Then of course came more social platforms, like Instagram, that we used to reach our audience – who we owe for our scale of growth." Also, they continue to face naysayers who doubt the importance of HBCUs. "My reply to that is always, actually, where would we be without HBCUs? But oftentimes I'm in rooms where people are uninformed of the wonderful things HBCUs do. Also, I work with a lot of brands that are trying to learn how to intersect authentically. So, we're constantly coaching, teaching, and creating campaigns that do just that."
Years later HBCU Buzz continues to thrive and has worked with some of today's biggest brands including Nike, HBO, and Capital One. They were even recently honored by DIAGEO, a global beverage leader that pledged $10 million to create permanent endowments at 25 HBCUs across the country. This fall, DIAGEO celebrated Black changemakers by showing up around classic Homecomings across the country. Luke was one of the celebrated attendees. "I was super thrilled to work with DIAGEO. The Mecca and the Black experience shined on, and all the diversity leaders that are changing the community within that brand are so important to me. It kinda matches extremely well with our [HBCU Buzz] top 30 under 30, being able to celebrate the change-makers in our community. We started the inaugural list in 2015 and ever since, we've been killing it with every single class. The event we had at HU's homecoming will always be in my heart."
That's not the only major experience HBCU Buzz has created for Luke. He's been mentioned in the influential Root 100 list and as mentioned earlier, took the stage at the 2022 BET Awards, culture's biggest night. He shared with Bleu a little bit of what that experience was like. "I got to share the stage with Puff; that was crazy. My Mom said people left flowers at the house. One of the things I see most importantly in this space is that people see me as a representative to be able to do whatever they want to do. Seeing an HBCU grad onstage at the BET awards for something other than entertainment feels special."
Article continues below advertisement
HBCU Buzz continues to expand and diversify. There's currently an HBCU coin, another way Luke hopes to change our financial trajectory. "It's a social token promoting education and community in the space and we're using it to leverage the community to get involved. It gives you access to our social club, we host events about web, NFT, and anything in the web three space." In five years he expects HBCU Buzz to continue to grow and become more experiential. "It was always client-focused but now we're gonna start doing our own conferences and annual events."
Looking forward personally, Luke continues to share his passion for HBCUs and pour back into the community. He's writing a book called, Rich Black, Poor Black, on how to grow generational wealth in the Black community. And he continues to grow his brand. "One thing I learned from COVID is there's no hidden CEO. I was forced to be the talent and manage teams. But I will say, it's extremely important and so is representation. Plus, it's easy for me because I love the people. It's a community." He closed with advice for aspiring entrepreneurs, "Just don't give up. Be passionate. What you love is what you love so fight for it!"