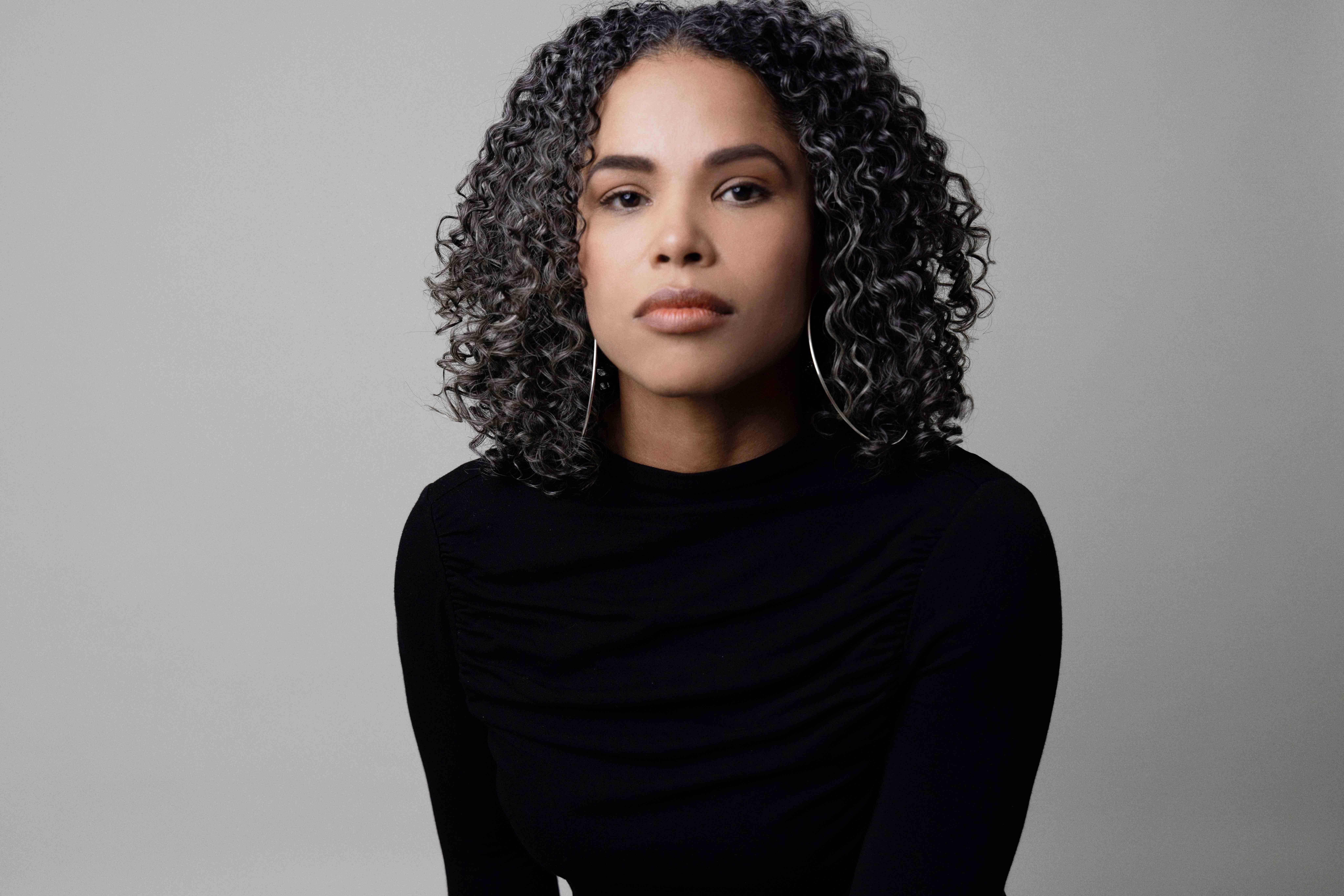 Bel-Air Actress Diandra Lyle Speaks on the Power of Pivoting
"It's never too late to be what you might've been."

By Kirby Wright

May 26 2023, Published 1:25 p.m. ET
"It's never too late to be what you might've been."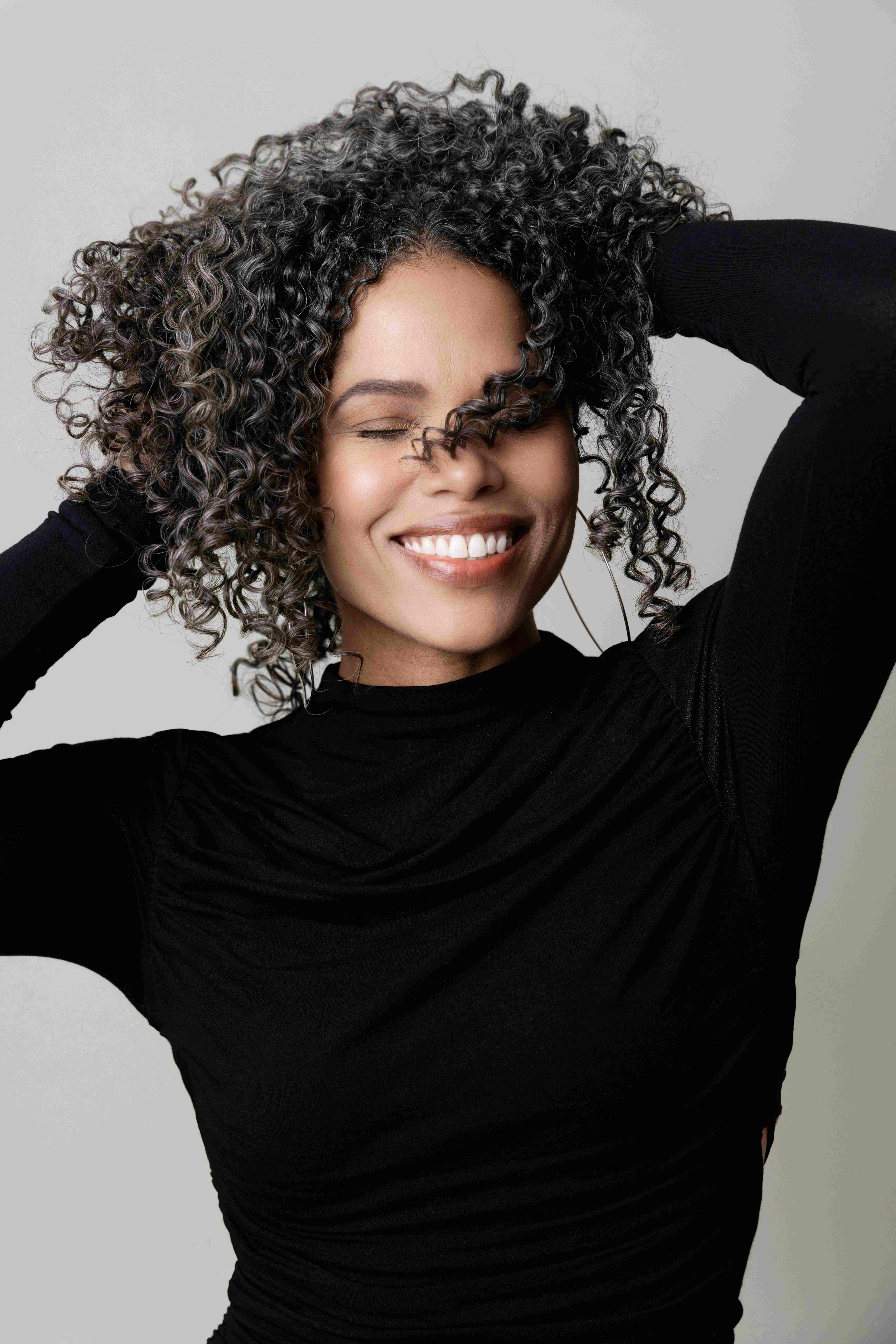 I believe there are moments or situations in everyone's life that have the power to dramatically shift it. It may be a minor instance like changing your everyday routine, which leads to meeting the love of your life, or something more overt like a decision to move to a new city.
For actress, producer, and soon-to-be director Diandra Lyle, this moment happened in 2008. Most known for her role in the Disney+ Emmy-nominated series Secrets of Sulphur Springs, the I0wa-born multi-hyphenate has worked on many popular shows like Quantum Leap, NCIS, and more recently Peacock's Bel-Air. But her path into the entertainment industry, much like her life, is far from typical.
Her story started pretty normally. For years Lyle worked as a therapist at a psych hospital in Chicago. She enjoyed motherhood and a fulfilling career.
"I loved it because I love people, and I love working with people," Lyle said.
Article continues below advertisement
Then the 2008 recession happened and she got laid off from her job. Like many, this shift gave her the option to make a career change. But where it differed for Lyle was her choice to pursue acting: a field that's overwhelmingly hard to break into – at 30 years old. Although she had taken a college class in the past, she never thought she'd pursue it professionally.
"I always say I didn't choose acting. It chose me. It wasn't a dream, but it was planted in my mind and spirit," Lyle said.
This led to many peaks and valleys. In fact, after a few years of acting in Chicago, she made the difficult decision to uproot her life and move to Los Angeles – alone.
"The biggest sacrifice I've ever made was being away from my daughter for a temporary time," Lyle said. "Being a mother, especially with a daughter, I didn't want her to have issues with it. But it didn't affect me too much because I knew it would be short-lived."
She went on to explain how for a brief period her daughter lived with her father while she worked on this mission.
"Her father and I haven't been together for a long time but we're great teammates," Lyle said. "I believe every child needs both parents if they can provide that. And that time ended up being very beautiful for them."
However, many things crossed her mind during this challenging time like society's potential negative thoughts on her decision and her child's feelings — would she resent her?
Ultimately, she didn't let those thoughts linger because as she said firmly, "At the end of the day, I'm not going to sacrifice my kid for this business. I knew it was a temporary solution for the endgame. " And she was correct.
When Diandra arrived in Los Angeles, she hit the ground running. It only took two years for her daughter to join her in Los Angeles. She spent years working as a crew member and stand-in for shows like Real Husbands of Hollywood and performing other background work which was challenging but taught her a lot about the business.
"The experience made me a better actor," Lyle said. "I learned about hitting your mark, lighting, camera angles, and more. But it was bittersweet because, I mean, I wanted to be in front of the camera."
Over time that happened more and more regularly. Until it didn't. For two years, Diandra didn't work and this propelled her to once again make another bold decision. She was taking a break from acting.
"I was close to getting some jobs, but they didn't pan out," Lyle said. "And I just wasn't having fun anymore. I want to do it when I have fun. I figured paths change; I wasn't supposed to be here. I have other skills and other joys, and I was at peace with my decision. Then Secrets of Sulphur Springs came in, and I only tried it because I love the casting director. Well, that ended up being my biggest role yet."
Article continues below advertisement
Today her daughter is 20 years old and gets to watch her mother be a part of many shows and movies like one of the culture's current faves: Bel-Air, where she plays the high-powered attorney Erika Baker.
When asked about her time on the show she said, "From the day I stepped on the set, I felt very welcome. I felt like I'd known everyone forever – the cast and the crew. All the actors are strong in their craft and working with the whole team was amazing. To be a part of TV's royalty is such a treat and I had a wonderful experience."
Though her path wasn't easy or traditional, each step brought her to the present moment. She reflects on her career saying, "I had a lot of great character study working in therapy. I've just always had a gift for understanding human nature. As actors, we communicate it."
Diandra lives by a quote from the British writer George Eliot that says, "It's never too late to be what you might've been."
That mantra holds for her not only in professional settings but personally. During our chat, she shared a funny story about how she planned her wedding, while filming Secrets of Sulfur Springs, from start to finish in six days.
"It was crazy and perfect," Lyle said. "I think New Orleans has always been a special city for me, and it just felt right. Luckily, my husband was spontaneous with me and accepted the challenge."
Diandra's energy is contagious, and her sense of self is powerful and something she wants all women to embrace, which is why she proudly flaunts her gray hair, which she affectionately calls her natural highlights.
"Being who you are at your core makes a woman powerful," Lyle said. " I want to shift the narrative with aging. You don't have to feel old and written off. You can still be beautiful, sexy, and powerful."