BET Streaming Channel, BET Linear, Releases Thriller 'Stalked Within'
BET's popular streaming service, BET LINEAR, announces the feature film 'Stalked Within' from co-writers Glen Owen and Meredyth Owen.

By Bleu Magazine

Oct. 17 2022, Published 1:58 p.m. ET
Husband and wife executive producing duo Chuck and Bree West bring their 5th (fifth) project to BET's popular streaming service for Black TV and film content, BET LINEAR announcing their film the thriller Stalked Within, from co-writers Glen Owen and Meredyth Owen.
Single Mom Sarah Greene (Megan Tandy - Batwoman, Survivor's Remorse, Charmed) is the object of a delusional home security operator Gary (Wes Brown - Scandal, Deception, Glory Road) when he saves her from a home invasion. Gary uses his company's residential interior cameras to spy on a single mom as his infatuation turns into a deadly obsession. This electrifying cast includes Geovanni Gobradi (Dynasty, The Haves and the Have Nots), Brely Evans (The Family Business, Being Mary Jane, Ambitions) and introducing the young talent of Bakari Blockton (The Game).
Stalked Within is a great example of the mysterious, captivating, and edgy programming BET Linear subscribers crave as the streaming platform continues to provide a safe place for Black creatives in front of and behind the camera. Stalked Within is now streaming on BET Linear.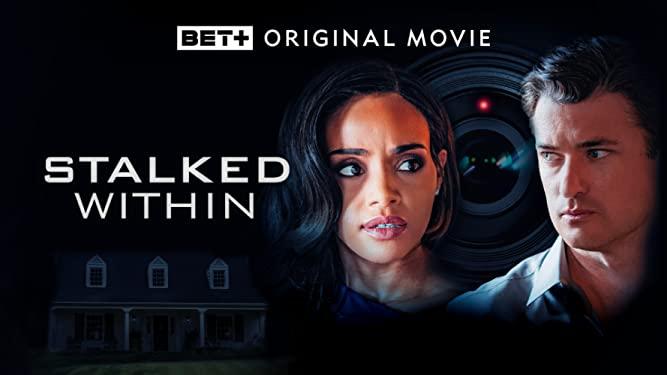 About OCTET Productions.
Founded in 2015, OCTET Productions is a full-service production company based in the District of Columbia. From developing a concept to delivering a finished project, OCTET is dedicated to paying great attention to detail and providing the best in film production. With over 30 years of experience in the film and entertainment industries, our team is committed to providing outstanding film projects that optimize the overall viewing experience. Our "OCTET Pretty" projects give OCTET the distinct advantage in setting the standard in the world of independent films.