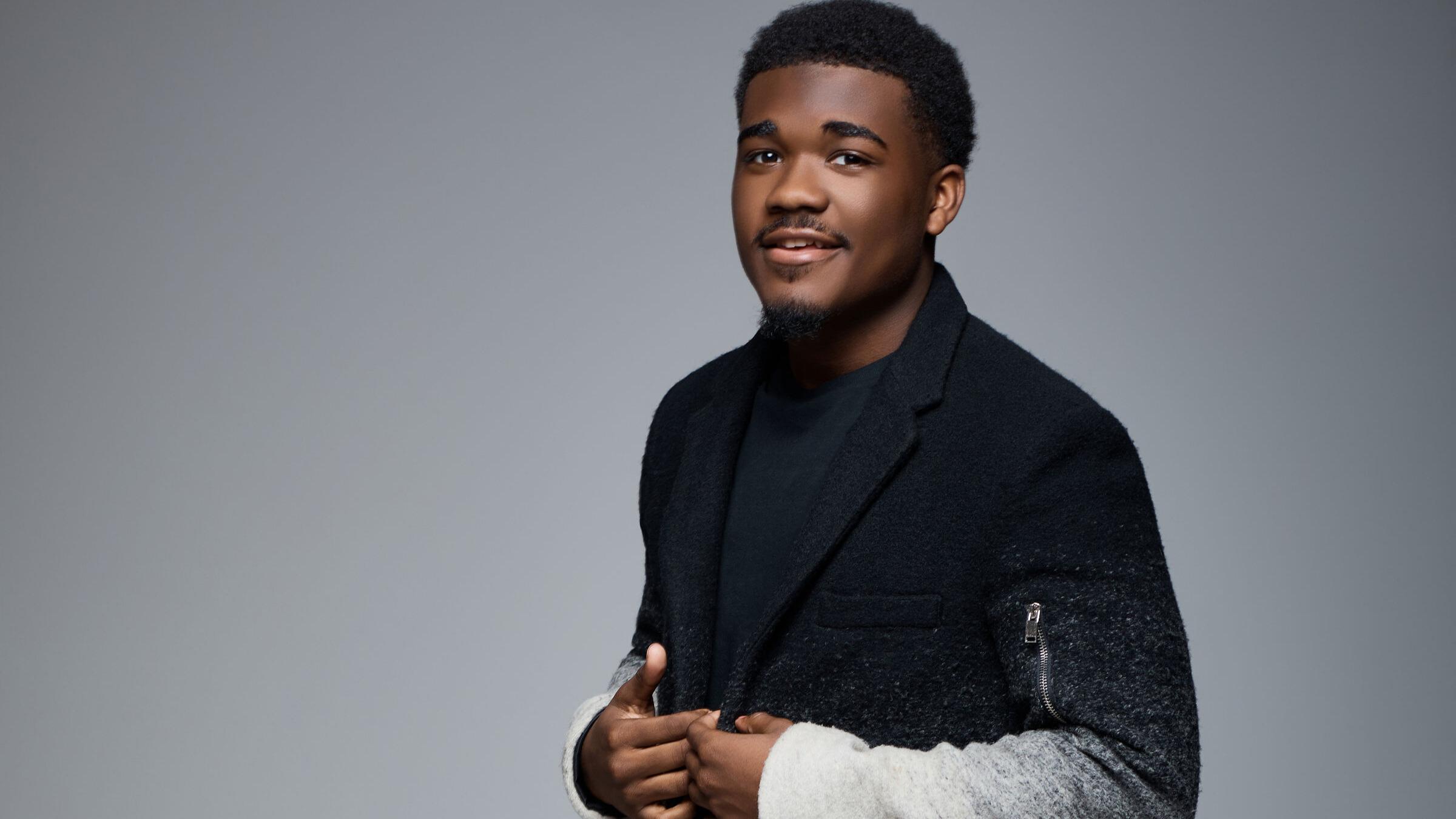 "Crater" Star Thomas Boyce III Shares Sage Advice to Young Actors: "The Most Important Thing is Consistency"
Disney's "Crater" is a film "about friendship and discovery"

By Truth Hawkins

May 30 2023, Published 11:02 a.m. ET
Disney's "Crater" is a film "about friendship and discovery"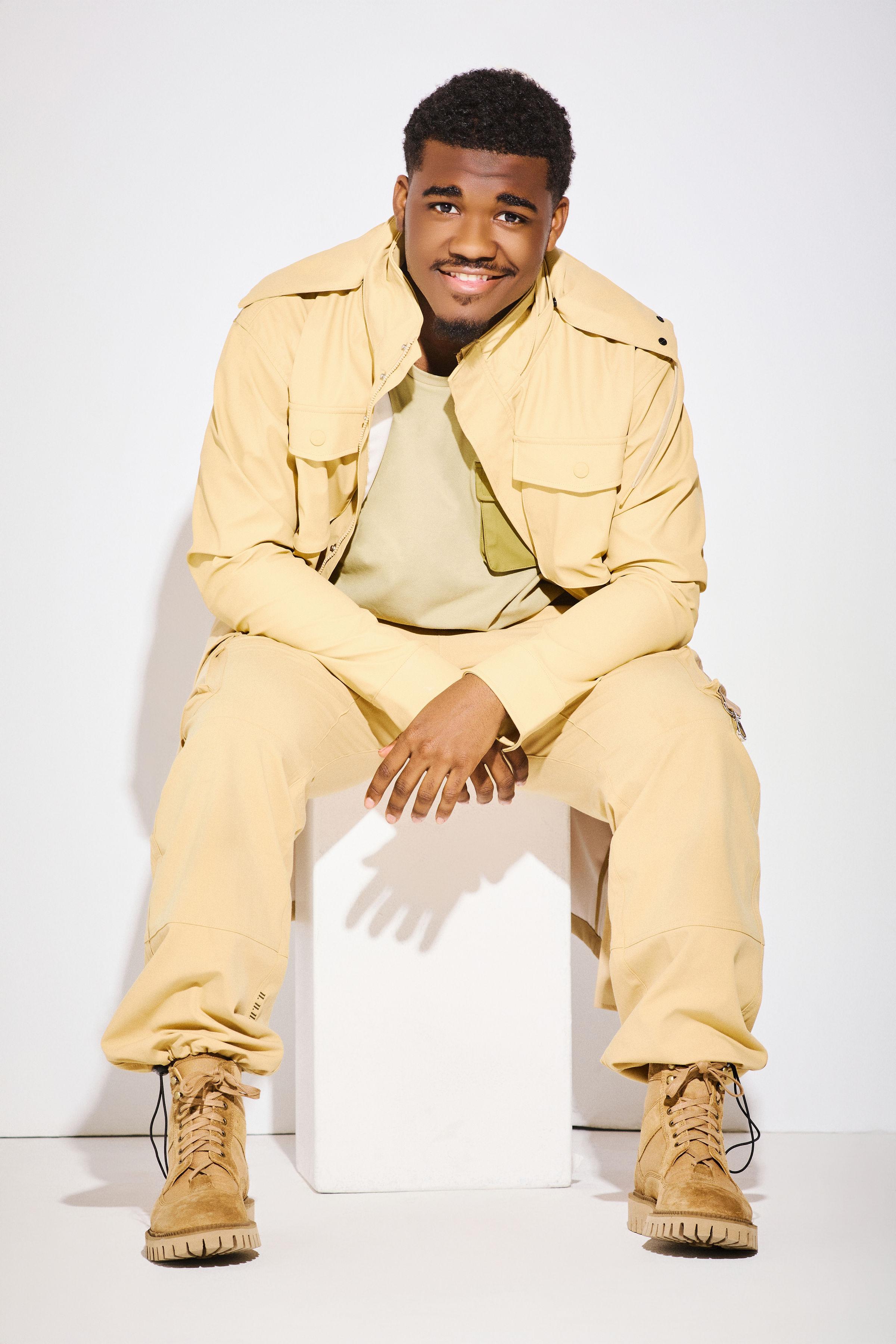 Hailing from executive producer Shawn Levy ("Real Steel," "Cheaper by the Dozen," "The Adam Project") - best known as one of the creative minds behind the megahit horror series "Stranger Things" [Netflix] - comes "Crater" a new family-friendly science-fiction adventure headed to Disney+.
Telling the story of Caleb Channing (Russell-Bailey) - who following the death of his father (Mescudito) must leave the lunar mining colony he once called home, for an idyllic faraway planet - highlights an unlikely group of friends, Dylan (Barratt), Borney (Hong) Marcus (Boyce), and a newcomer from Earth, Addison (Grace), when hijinks ensue, as they embark on one final adventure to explore the titular crater.
Recently, Bleu Magazine sat down with one of the film's stars, Thomas Boyce lll [Marcus], who touched on the film's core message as well as dropped a few gems for young actors with the dream of breaking into the industry.
"It's a film about friendship and the discovery age," Boyce said. He and his co-stars also "did not know each other prior [to the film}."
However, amid three months on set, the on-screen space companions were every bit successful in establishing "a strong bond," leading to real magic on the big screen.
Article continues below advertisement
"I know McKenna and Orson," Boyce said. "I'm in contact with them like every single day."
Boyce added of their off-screen chemistry, emphasizing the blockbuster's underlying theme: "friendship."
Joined by multi-hyphenate Kid Cudi [real name Scott Mescudi] - who plays the father of lead character Channing - Boyce revealed, "I found out when everybody else did. I was so shocked and surprised and excited to get to work with him."
While the duo "did not work closely," Boyce explained that even from afar, "he was terrific."
"I mean, he has that kind of glow, you just know he's a celebrity," Boyce said.
This opinion reigns true in the trailer, which opens with Cudi speaking about the eerie, mysterious hollow, before he encourages his son to explore it.
"You were born here, raised here. This dome is the only world you've ever known," he tells Caleb while looking at a map. "There's a place just off past the eastern ridge, right there. You'll see. Get out there. To the crater."
Article continues below advertisement
The clip then cuts to Caleb and his best friends as they prepare for an action-packed adventure, chock full of meteor showers, rover rides and a game of moon rock baseball.
"The most important thing to remember: it's not just about where you're going, it's about how you get there, the people you get there with," Mescudito said. "You're never quite the same as you were when you began."
Much like the backdrop for the story itself, Boyce shared that snagging the role of Marcus was out-of-this-world - a testimony of hard work, consistency and perseverance.
"I grew up doing community theater," Boyce shared of his early career. "In Texas, you would hear all the time on the radio, if you want to be on Disney Channel, call this number. And, you know, I did those all the way to the end but didn't see much success."
"But, I remember telling all my friends I'd be on Disney one day. And nobody - it was like, 'oh, okay, like sure.' But no one ever suspected that I would actually do it. And it's crazy because all of my friends that I grew up telling I would be on Disney are still in school together. And, it's coming out [news of the film]- it's actually coming into fruition. So that's been such a satisfying thing about this whole journey. It was absolutely a dream come true - one hundred percent, I always wanted to be on Disney," Boyce added of seeing his dream come full circle.
As for young actors looking to break into the bizz - despite their naysayers - the self-proclaimed superhero and sci-fi aficionado "would say the most important thing is consistency."
"So many people might do a production here and there - like a school play and stop," Boyce said. "Acting is like a muscle. So it's important to work it out as often as you can. You can't give up."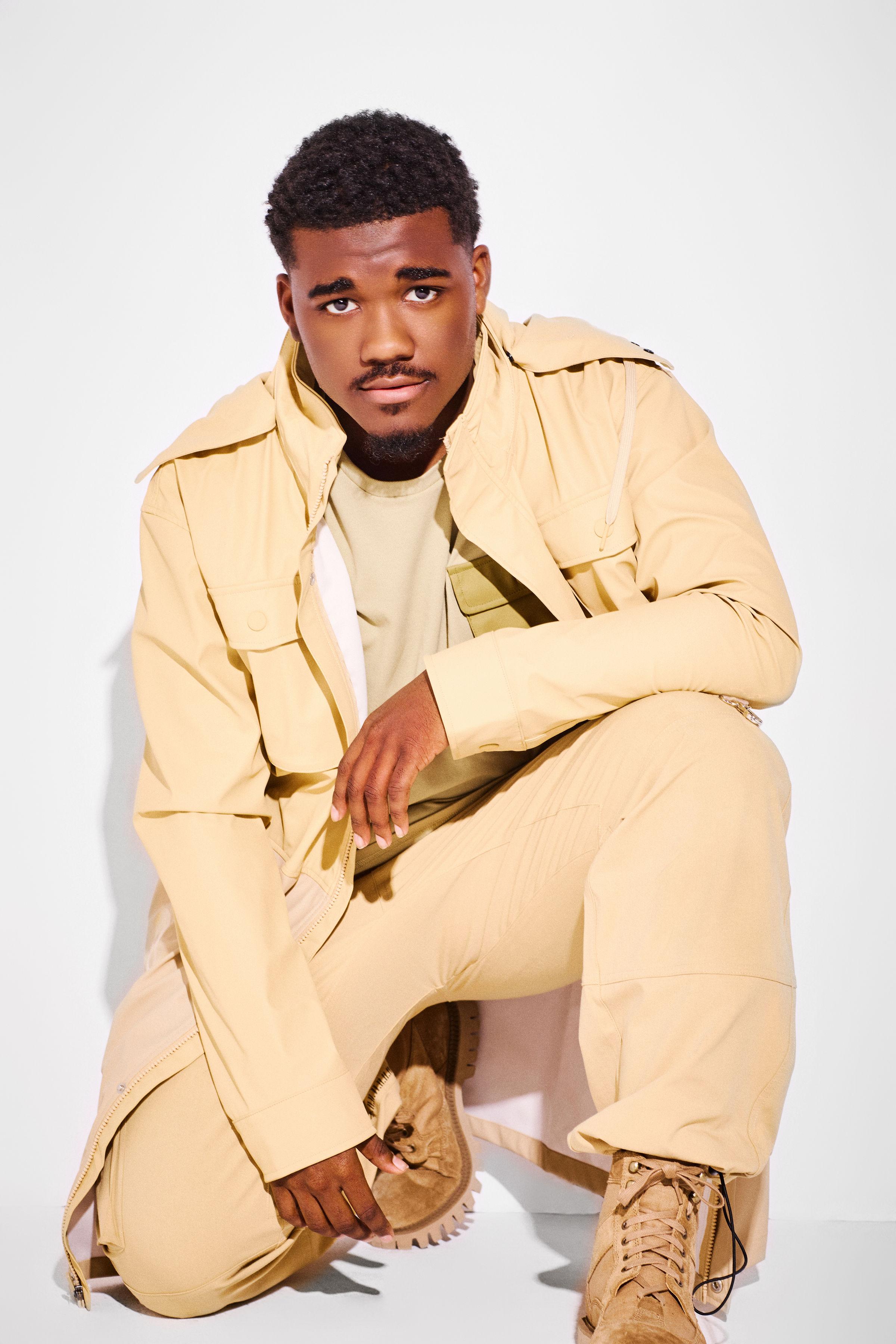 Article continues below advertisement
Of his own rise to fame, he explained "it may take years and years and years and years before you see anything happen."
"I mean, people see me in this movie now," Boyce said. "Now that I'm 18 it's coming out. But I started all the way in the beginning of middle school. So I had all these years of just nothing working. So, work to be better, and never stop."
Further, Boyce is currently in post-production on the film "Wonder London," starring his younger sister, London Boyce, Tichina Arnold and Dee Hill.
According to the rising star, the motion picture is "a passion project," loosely based on the book of the same name penned by London Boyce.
In the film, a nine-year-old girl is bullied for her natural hair, leaving her helpless and alone. That is, until a bizarre chain of events awards her an opportunity to defend herself - though, opening her up to unexpected dangers from an unknown source.
"I would absolutely say that the main message you should take away from the film is believing in yourself and not letting things stop you. We all have that 'Wonder London' inside of us. It's about overcoming challenges," Boyce said.
Up next, Boyce shared his plans to dive into the wonderful world of writing and directing, all the while manifesting a highly coveted role in the Marvel Cinematic Universe.
"My favorite superhero is actually the Incredible Hulk. I feel like I've always been a huge Hulk fan. But, like many other young Black kids, I saw myself in the spider verse, I couldn't help but see myself, my cousins, brothers and friends. So I would love to put on the mask and bring Miles Morales to life," Boyce said. "Believe it or not, before that film came out, I actually performed at children's birthday parties as Miles Morales, so yeah, I think I have Miles in my blood, you know?"
We concur!
.
In the meantime, join Boyce [and friends] as he fulfills his late father's last wish in "Crater" on Disney+.