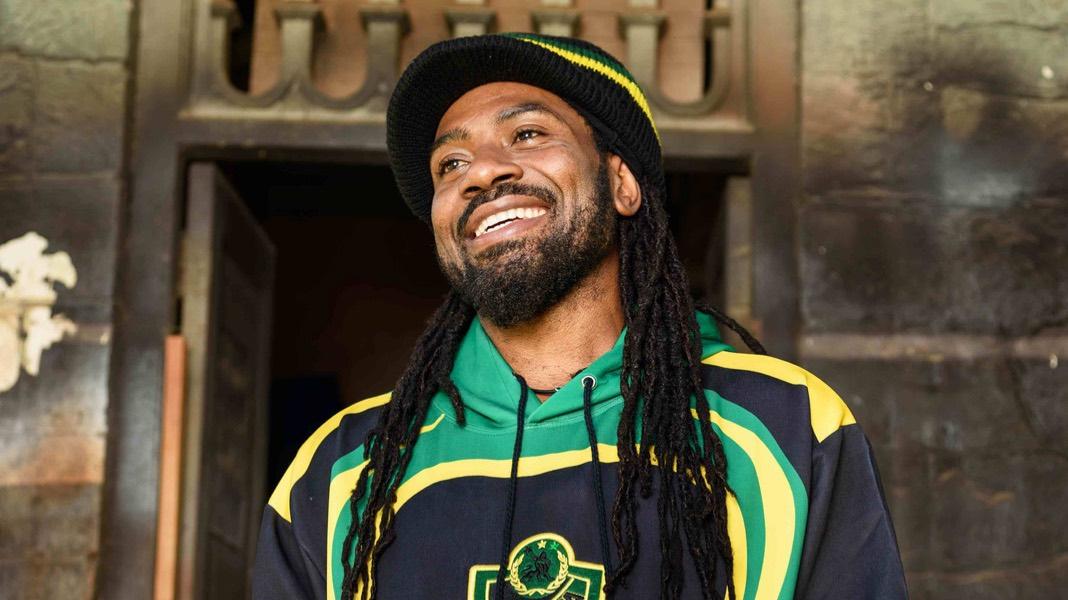 M.O.A.M. (Man On A Mission)
amaican singer-songwriter and musician Hezron Clarke is on a mission to restore Jamaican music to international prominence.

By Bleu Magazine

Feb. 17 2023, Published 3:55 p.m. ET
Jamaican singer-songwriter and musician Hezron Clarke is on a mission to restore Jamaican music to international prominence.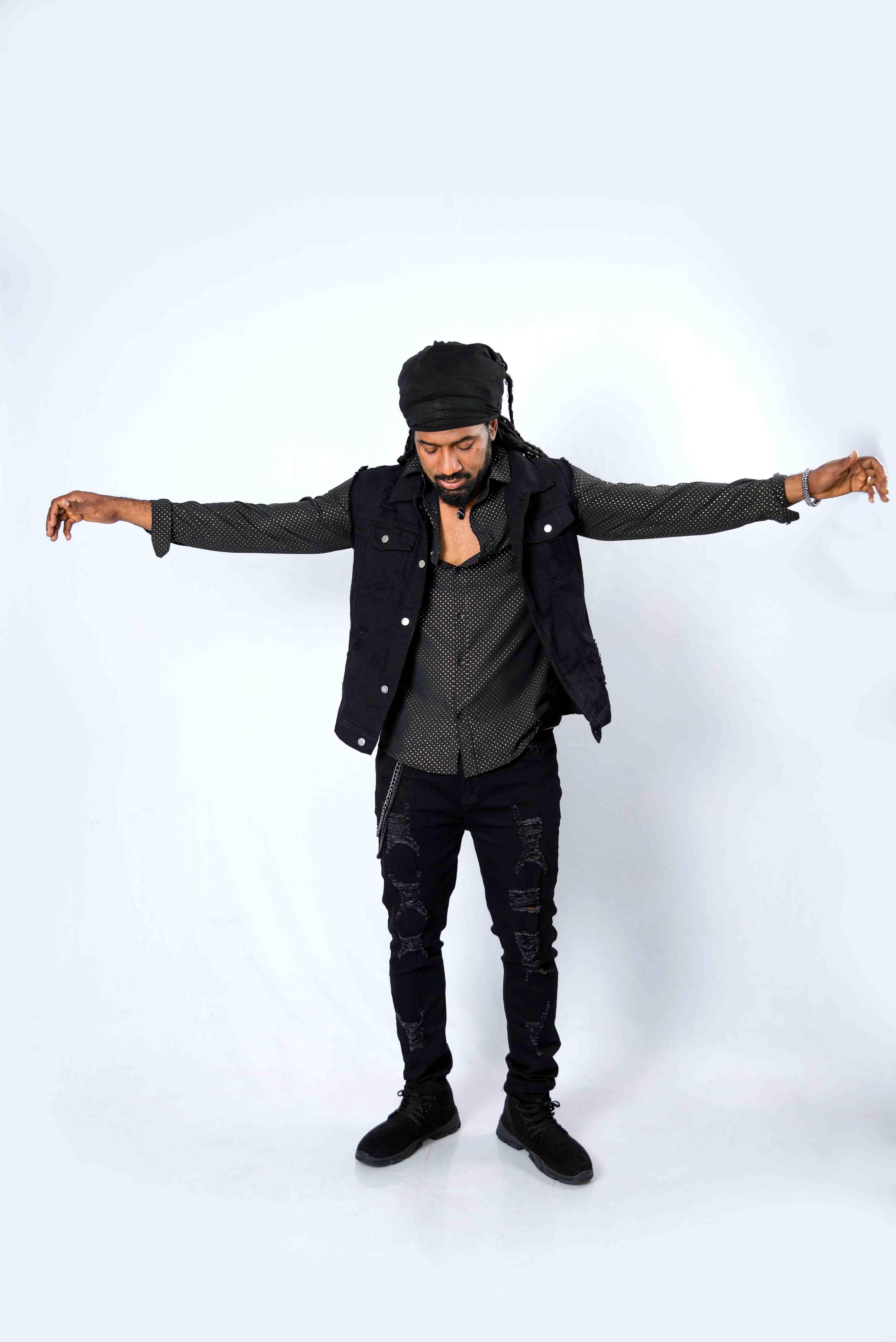 Herron Clarke delivers his intention with grit and determination on the title track to his album, M.O.A.M. (Man on a Mission), released on all streaming platforms August 19, 2022 via Tad's Records. A danceable reggae track "Man on a Mission" offers encouragement to anyone in pursuit of their dreams, despite the inevitable challenges, while also honoring the heroes all around us. "I wrote the song thinking about everyday people who have made a difference, nurses, doctors, teachers, store clerks, because every day, ordinary people do extraordinary things, and I feel so humbled that this song means so much to so many," explains Hezron. "But "Man on a Mission" is also about my personal journey, the obstacles I have faced in the music business and other things that I have had to overcome. It is a song of conviction, telling myself, telling the world, this man is on a mission and there's no stopping him."
Article continues below advertisement
M.O.A.M. (Man on a Mission), Hezron's third album, was recorded live in reggae's birthplace, Kingston, Jamaica, at Tuff Gong, Mountain Lion, and Triple L Studios. Hezron's consistent creativity and supple, granular vocals stun on each of the album's 17 tracks. "Every artist hopes to create an album where they truly express themselves, but many artists don't get a chance because record label decisions sometimes influence an album's overall direction. I produced, arranged, and composed the songs on M.O.A.M., the rhythms, the chord progressions, the moods, came from my soul," Hezron shares. The album was mixed by renowned engineer Rohan Dwyer and features some of Jamaica's greatest musicians including Dean Fraser (saxophone), Kirk "Kirkle Dove" Bennett (drums), Donald "Danny Bassie" Dennis (bass), Mitchum Khan (guitar), Carol "Bowie" McLaughlin (keyboards) and Robbie Lyn (keyboards). "Whatever I started, they followed without any hesitation, or too much brainstorming," says Hezron, "we had a natural chemistry that you can hear on the album."
Great songwriting is essential to moving any music genre forward and Hezron's many challenging life experiences, the experiences of those around him and current events that he shapes into impeccably crafted songs with easily relatable lyrics. Many of M.O.A.M.'s songs will inspire the listener to keep going irrespective of the circumstances they face. "M.O.A.M. has feel-good vibes but there are motivational and inspirational concepts that encourage patience and resilience. "Many great people attest that you have to keep positive and people need to hear that especially in these times," notes Hezron.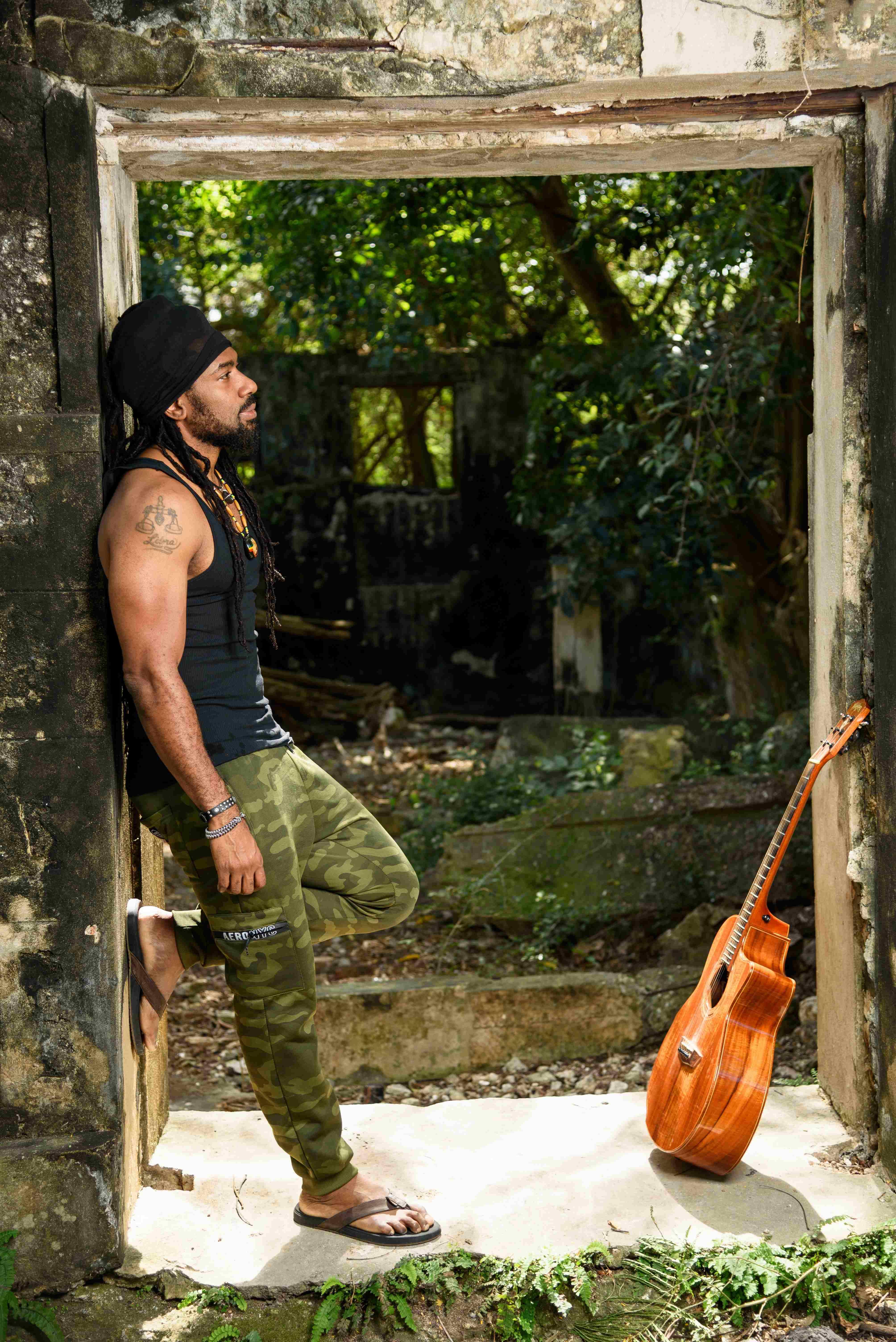 Article continues below advertisement
The album's third single, "Save The Children" released on June 24, 2022, is a heartfelt commentary on the alarming number of brutal acts committed against the youth, including physical and sexual abuse. Hezron was initially moved to write "Save The Children," in March, after watching a documentary about child soldiers in Sierra Leone. Upon learning of the widespread atrocities suffered by children across Jamaica, Hezron finished writing "Save The Children," urging protection of our most precious resource, our future, just days before the elementary school shooting in Uvalde, TX. It is the song's simple yet powerful chorus and the haunting pain in Hezron's vocals that convey the urgency of the situation, as he wails, "Oh oh oh oh oh!! Save the children, save children, the future of this earth."
The importance of summoning spiritual strength during our darkest moments is movingly expressed on "Resilience," which Hezron wrote after watching a Jamaica news report about a young woman whose husband was fatally shot by a stray bullet. The beautifully meditative "Holding On," (produced by Leroy Romans) wisely advises perseverance and affirmative thoughts because things do get better. Hezron fortifies that strategy on the somewhat autobiographical "I'm Made For the Battle," and he wrote the irresistible lovers rock tune "Stronger In Love," about his wife who "lifted me up, showed me what the word love really means." Despite the many hardships Hezron has known, he chooses to take his "Smiles Today," a joyous ska song. On the rousing "Plant A Seed," (produced by Danny Breakenridge) Hezron's guttural, gospel inflected delivery is reminiscent of the legendary Toots Hibbert, as he warns his detractors, 'you think you bury me and done but you only planted a seed.' The propulsive reggae beat of "One Day Out of Seven (Blue Lights)" surrounds the wisdom of Mrs. Cancy, a shop keeper in Trench Town (the birthplace of The Wailers and home to Triple L studios.) Mrs. Cancy reminds the youths from the tough, crime plagued community that 'every beautiful flower comes from the dirt and even in the darkest hour, that's how we know what the stars are worth.'
However, his talents are equally dazzling when chronicling romantic entanglements, as he does so effectively on "Blame It On The Wine," or delivering a cautionary tale about a dangerously attractive woman on the sultry, Latin-tinged reggae jam "Black Widow" or flaunting his sexual charisma and impassioned vocals on "Tik Tok I'm Coming," a scorching throwback to the classic soul gems by Luther Vandross, Otis Redding and Sam Cooke, all of whom have influenced Hezron's vocal approach.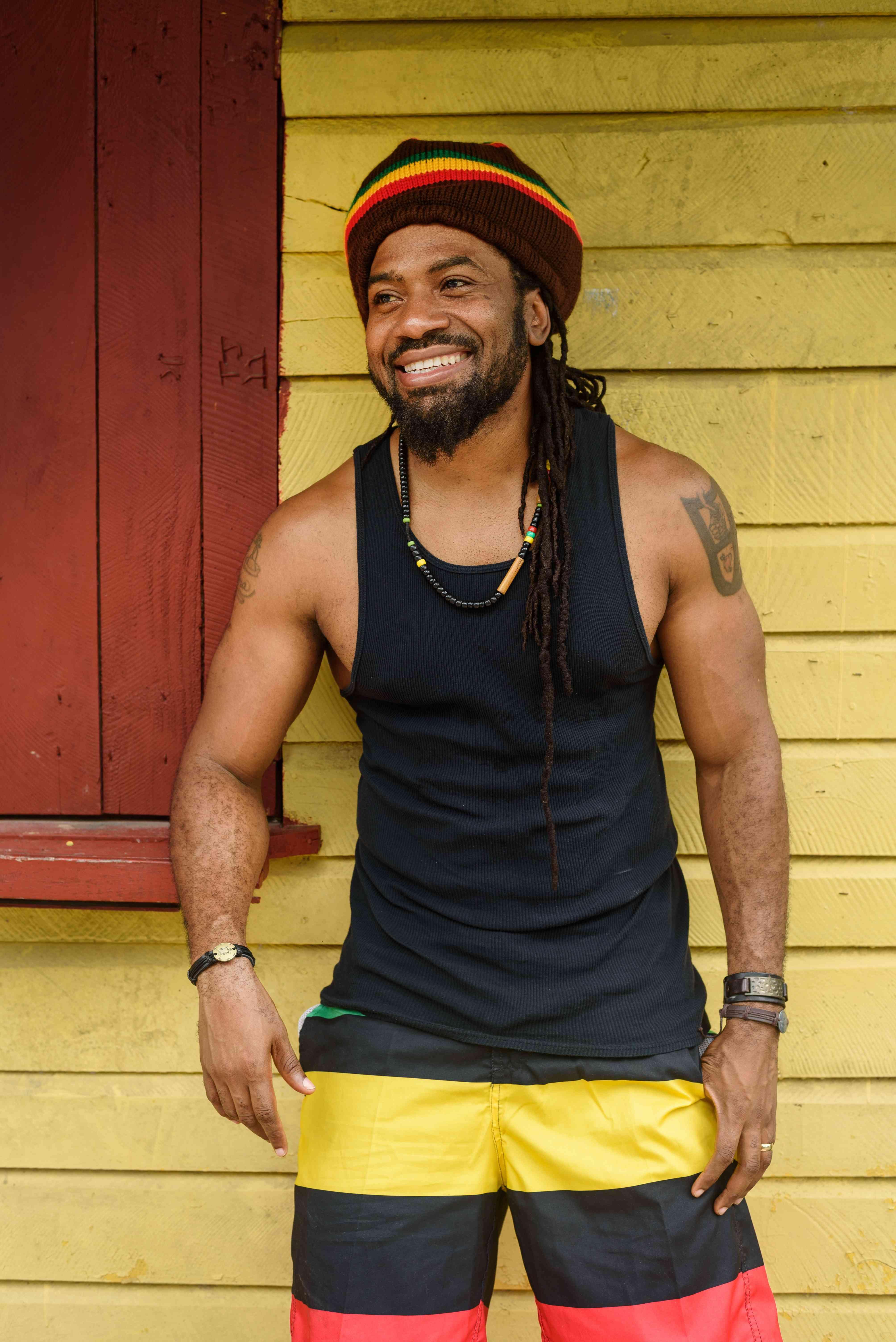 Article continues below advertisement
Hezron was raised in very humble circumstances in Montego Bay's Moy Hall district; his vocal talents were first recognized as a child singing in the church choir. Determined to better his life, at age 19 he moved to Miami, Florida. Hezron studied corporate law at Broward Community College and worked nights as a security guard at a Miami Beach hotel. "Music remained a calling even though I pursued other things," recalls Hezron, who gravitated towards singing R&B while living in the United States, listening to young artists like KC and JoJo and Dave Hollister as well as iconic Jamaican singers Beres Hammond and Dennis Brown. "One night I heard a reggae band playing at the hotel and I told them I could sing; they heard something in my voice they really liked and told me to come back. From then on, I started writing songs and focused on a career in music."
Hezron's good looks, versatile songwriting skills and supple, soul-tinged vocals caught the attention of several major labels including Def Jam, Warner Music and Sony but their proposed deals never materialized. He briefly signed to Miami based Chatterbox,
co-owned by Clifton "Specialist" Dillon, then manager of dancehall superstar Shabba Ranks, and Atlanta's Wall St. Productions but, ultimately, Hezron decided to return home. "Reggae was always in me," he reveals. "R&B doesn't accommodate expressing social issues, but Rastafari, reggae gave us music to sing about those things; it's my culture and my responsibility to write those kinds of songs to authentically represent the music."
One of M.O.A.M.'s most haunting songs is "Warriors Code," which Hezron wrote in tribute to the parallel struggles endured by Jamaica's Maroons, the descendants of enslaved West African people brought to the island, and Native Americans in fighting their colonizers. Hezron, who is of Maroon ancestry, strums his acoustic guitar as he contemplates these blood-soaked battles and sings to the imposing mountains that have withstood them, "Oh mountain, I know you can see but I really wish that you were able to speak to me/oh mountain I guess you already know but I heard 'no surrender' was the warrior's code." Recorded between Kingston, and Phoenix, Az., "Warriors Code'' also features traditional chanting and a rap by Gabriel Yaiva and a Navajo language prayer recited by Tony Skrelunas, both members of the Navajo and Hopi Nations, who sought out Hezron for a collaboration after attending a show he did in Arizona. "I felt a lightness when I heard the chanting and prayers, something I have never experienced in a recording session; I had to leave the room because I felt like my spirit was leaving my body," recalls Hezron. Leroy Romans, Hezron's first producer in Miami, contributes flutes and strings, which further enhances the song's important, if sobering sentiment.
On "Kuja Nyumbani," Swahili for "I Want to Go Home," Hezron pays homage to his ancestral African homeland as well as reggae's forefathers including Burning Spear, Bob Marley and Peter Tosh, who all wrote songs of repatriation. "Walk in Love and Light" is a stunning acoustic tribute to Hezron's cousin, the late Bongo Ashley (a.k.a. Ashley Harris) "a man of truth and rights." Bongo Ashley is the devout Rasta Man who greets the audience and dispenses wisdom and spiritual teachings throughout the critically acclaimed 1978 reggae film Rockers. The song also honors all Rastafarians who have been "chastised, brutalized defending the rights of the people."
M.O.A.M.'s only cover version is a striking interpretation of "House of the Rising Sun;" Hezron transforms the traditional folk song, which has been recorded by numerous artists, into a reggae anthem with distinctly Jamaican references.
The album's bonus track is a live rendition of one of Hezron's most beloved songs, "Taxi Driver," (recorded at Tad's Recording Studio in Kingston) which showcases his storytelling skills and soulful vocals as he races to get home to his woman after an extended tour.
Hezron released his debut album The Life I Live(d) on Tad's Record in 2015. His return to the label with M.O.A.M. unites two established Jamaican brands, each committed to proving that quality reggae with the potential for widespread global appeal is still being
made in the music's birthplace. Although many younger Jamaican artists embrace trap and hip-hop over indigenous reggae and dancehall, a stark contrast to the proliferation of young American reggae bands, especially in California, Tad's Record founder Tad Dawkins is determined to see Jamaican reggae restored to prominence internationally. It's an objective he firmly believes will be fulfilled with the release of M.O.A.M. "Hezron is trying to pivot to a wider audience and propel his achievements to the next level. He has that fire in him and he is going to make it work because he is a man on a mission," states Tad.
"M.O.A.M (Man On A Mission), in its truest sense, is a mission to bring back great Jamaican music and musicianship to the mainstream," offers Hezron. "It's a reminder of where reggae is supposed to be in the world."