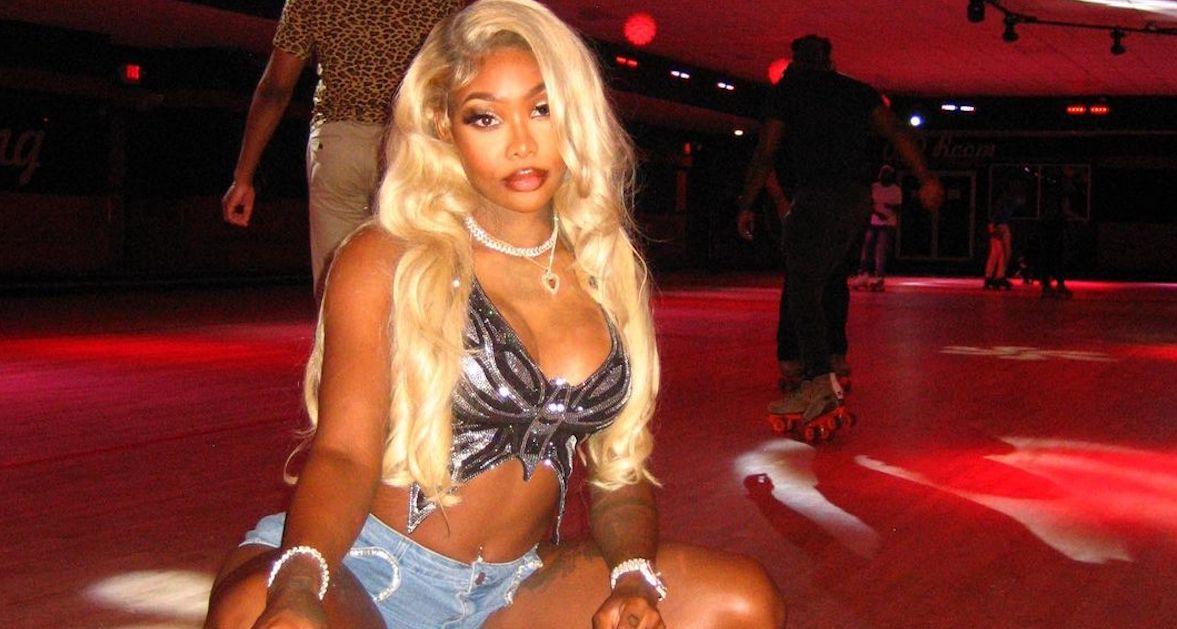 Summer Walker Dating History Is All the Inspiration She Needs for New Music
Summer Walker has been one of the main singing girlies for a while. Her musical talent has captivated a lot of fans and earned her a following. Here is what we know about her relationships.

By Sughnen Yongo

Aug. 3 2023, Published 3:16 p.m. ET

Discover Proudly Amplifies Diverse Voices
R&B singer Summer Walker is known for her sultry tone and massive talent.
Over the years, fans who have followed Summer are not only captivated by her soulful music but also deeply intrigued by her personal life, particularly her romantic entanglements.
Since breaking out musically, Summer has been dealing with her share of dating drama on social media. Most recently, she announced her split from rapper Lil Meech and seemingly accused him of cheating on her.
Now that she is single again, let's look back at Summer's dating history.
Summer and London on Da Track started dating in 2019, and welcomed a daughter in 2021.
One of the most notable relationships in Summer's life was with producer London Tyler Holmes, better known as London On Da Track. The duo confirmed their relationship in 2019, capturing the attention of both the media and their fans.
The two appeared to be head over heels and even shared sweet moments on social media and even collaborated on several tracks together.
Article continues below advertisement
Despite their chemistry, like any couple, they faced challenges and broke up several times in their relationship until finally calling it quits in 2021 following the birth of their daughter.
Unfortunately, it does not look like co-parenting is going well for them. "Everyone ghetto. It was all so ghetto. I tried to get him to spend time with his other kids as much as I could. He ain't want to cause he selfish," Summer wrote on Instagram. "Well, I guess I'll just put it all in an album, collect my millions, and be on my [merry] way… But at least I can afford to take care of my child."
Summer announced her short-lived relationship with LVRD Pharaoh a.k.a. Larry in November 2021.
Following her split with London On Da Track, Summer started dating LVRD Pharaoh, and their connection sparked questions from fans. Summer, however, remained steadfast in her response to critics, emphasizing that her happiness was her priority, regardless of public perception.
The two even had matching tattoos of each other's names and later, welcomed a set of twins together. Sadly, they broke up shortly before their babies were born in November 2022.
Article continues below advertisement
Summer announced the breakup in her Instagram story, and in part of her Instagram story, she shared:
"It's no hard feelings, Larry is an amazing father there's just certain things I won't tolerate, but we're super duper happy to have all our children & we just living life. He be at every swim class every photoshoot every dr appointment and every baby event."
Summer moved on with Lil Meech — but announced their split in July 2023.
However, quite recently, Summer surprised her fans yet again with the revelation of her relationship with BMF actor and rapper Lil Meech. .
"I wanted at least like six months before people started to investigate, like damn," Summer revealed in an interview on Caresha Please in May 2023. "I really just wanted to give it some time. You know, it's fresh. You never know what can happen, but so far, it's great."
However, that did not last long, and Summer seemingly accused Lil Meech of cheating on her in a July 2023 Instagram story, writing, "Tried my best to be Jayda Wayda but I couldn't. It was cute though. I wish him the best. She went on to add, "can't do that cheatin stuff."
Lil Meech has denied the cheating allegations.
As Summer has said before, we can't wait until she puts it all in an album.
The author's content and opinions have not been pre-reviewed, approved or endorsed by Discover.