Live and Excel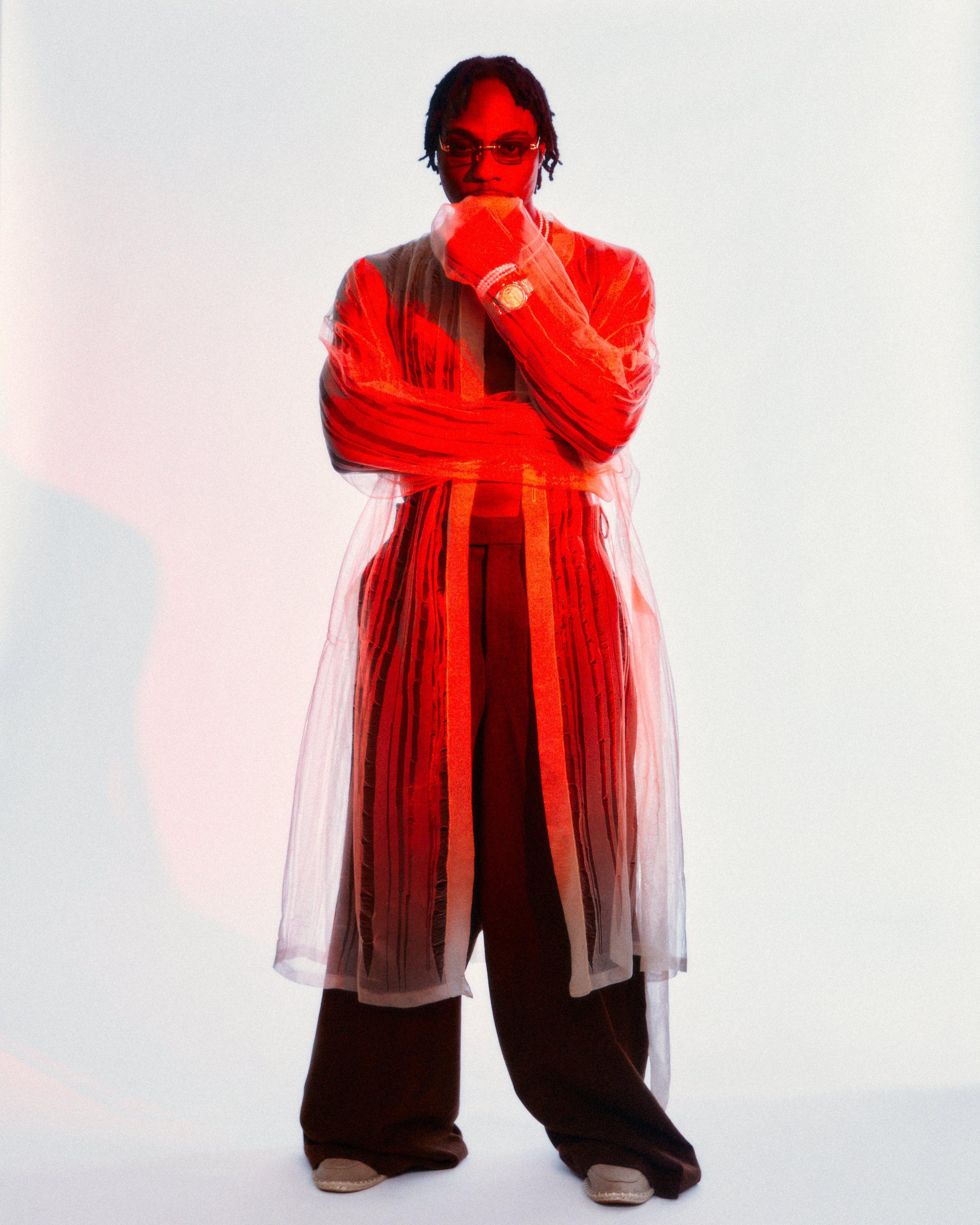 Article continues below advertisement
Arriving at the shoot for L.A.X (Born Damilola Afolabi), I'm met with very calm and humbling energy from the artist, all whilst oozing a quintessential coolness at the same time. Whilst his dancefloor-ready serenades play in the background, the Nigerian-born artist is styled for each of his looks.
Living up to the abbreviation of his name 'Live and Excel', L.A.X's music career has grown from strength to strength since its conception back in high school in Lagos, where he was formerly part of a trio called 'Flyboiz'. He released his first major single in 2012 titled 'Jaye', fast forward to 2013 he was signed to Wizkid's 'StarBoy' label where he collaborated with Wiz on tracks such as 'Caro' and 'Ginger'. He then went on to win the Diaspora Artiste of the Year at the 2014 Nigerian Entertainment Awards. In 2016 L.A.X formed his own platform 'Rasaki Group' paving the way forward for up-and-coming musicians and creatives.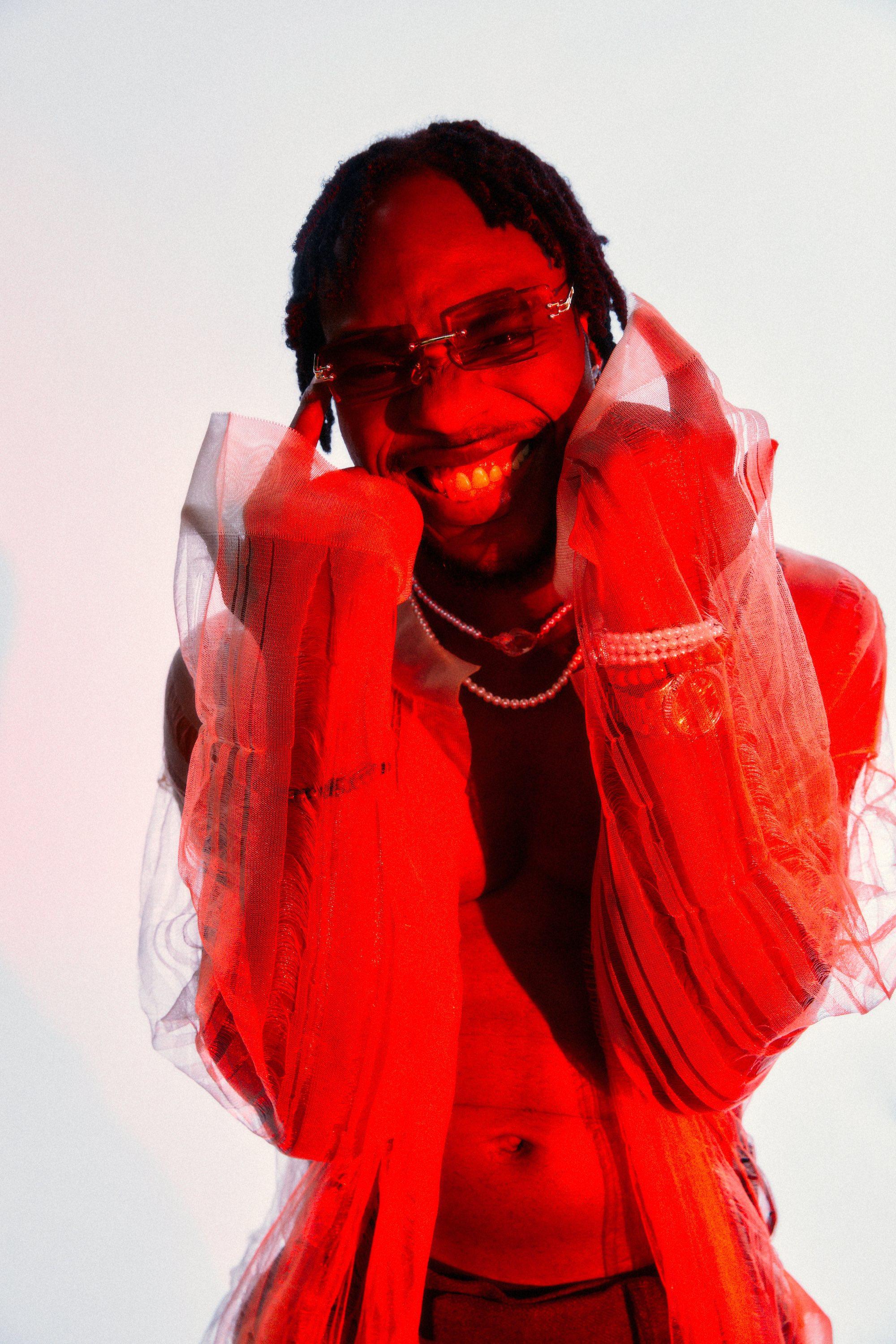 Article continues below advertisement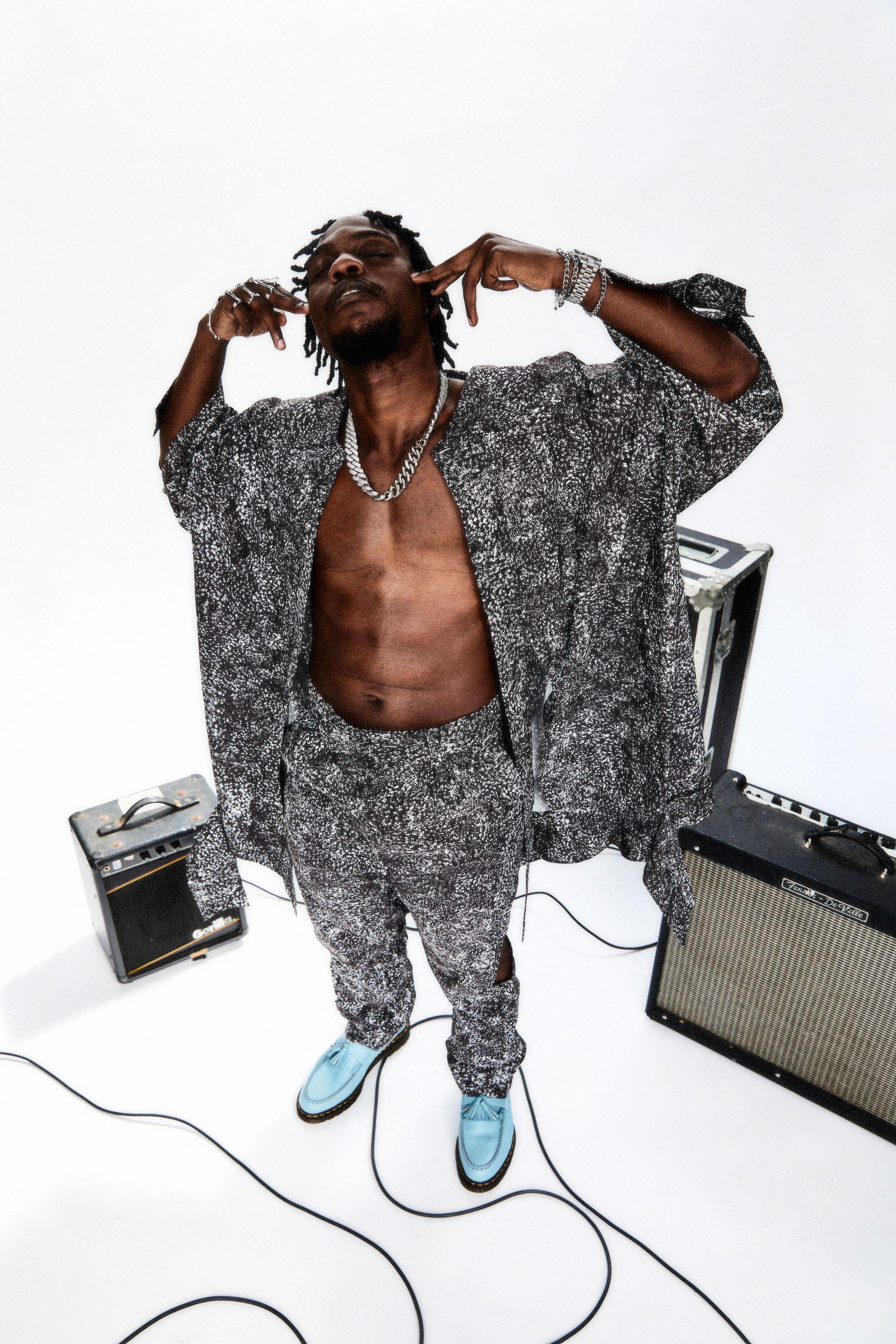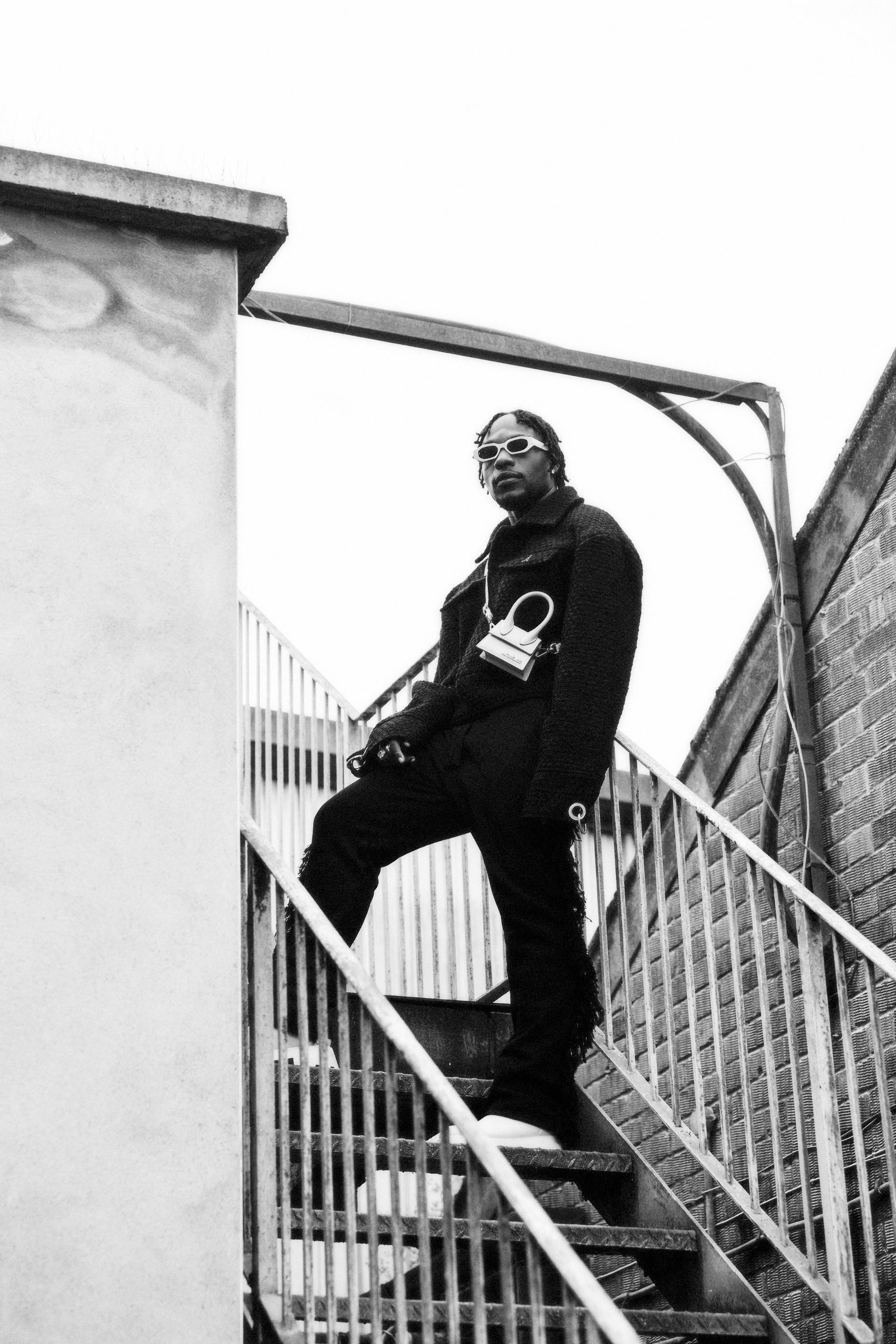 Article continues below advertisement
Famed for his popular high-energy tracks including 'Go Low', 'Sempe', and 'Pepe'. L.A.X's unique sound fuses together Afrobeats, Afropop, Amapiano, and traditional Fuji music and is popping off dancefloors internationally. L.A.X has collaborated with many artists including Davido, Simi, Tiwa Savage, Yemi Alade and more. His latest twelve-track album 'No Bad Vibes' released last month via 'Rasaki Group' in partnership with Empire is pure high-energy Afro excellence. Written during his previous tour, L.A.X was inspired to write music based on the person that he has become today, incorporating multiple cultures, he handpicked the musicians that feature on his latest project to reflect this ideology and collaborations include Black Sherif, Ayra Starr, Konshens, Loui and Ronnie Flex.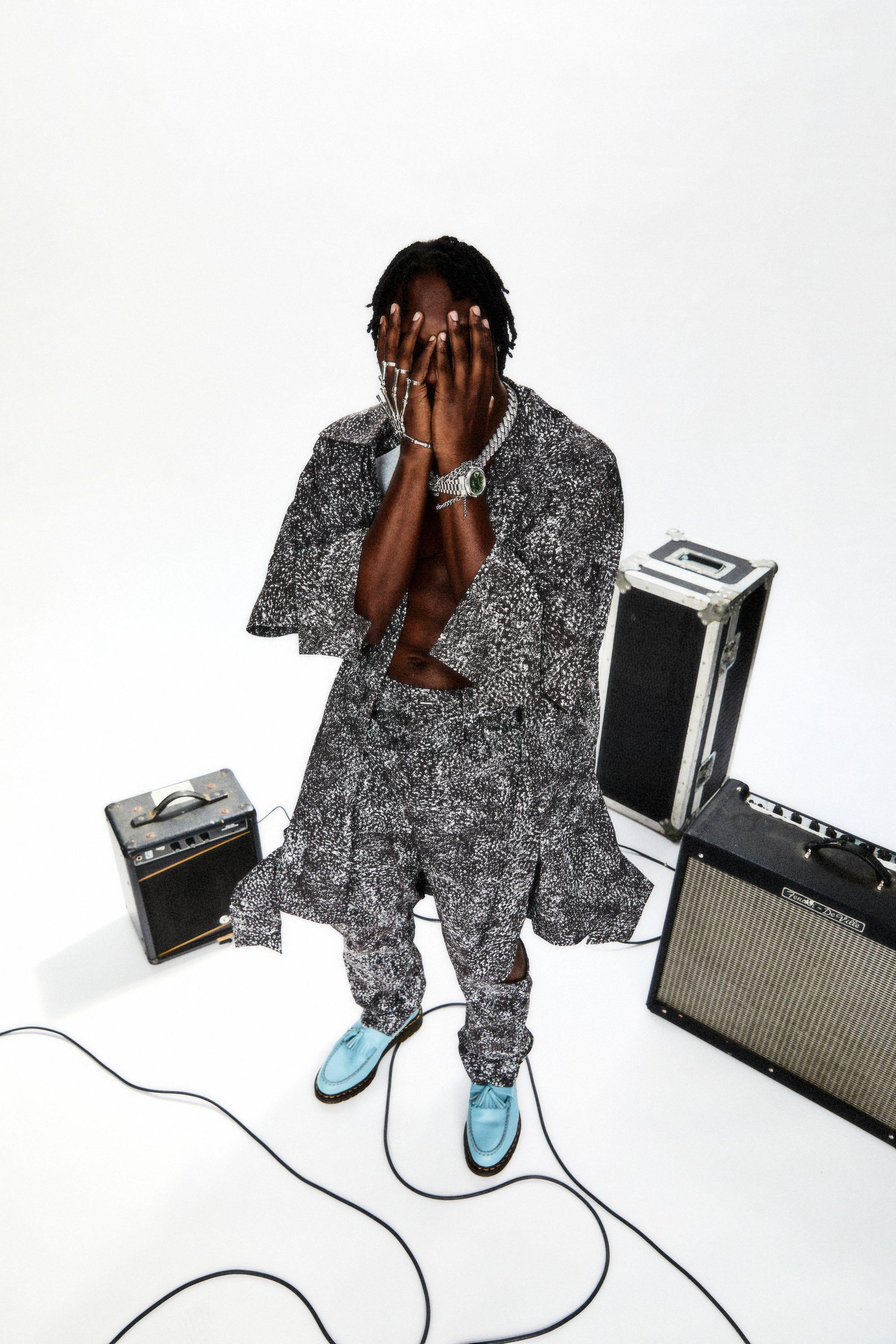 Article continues below advertisement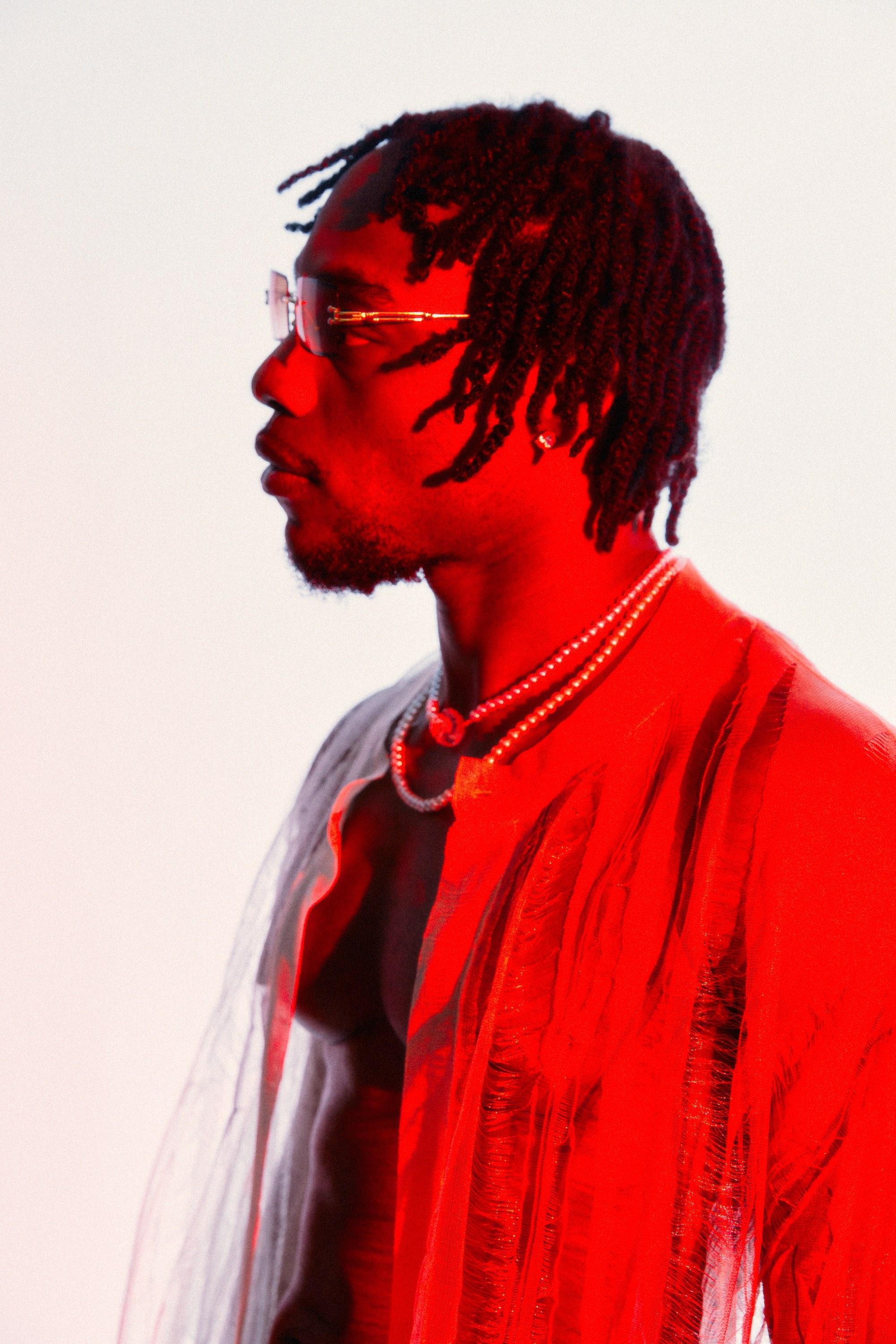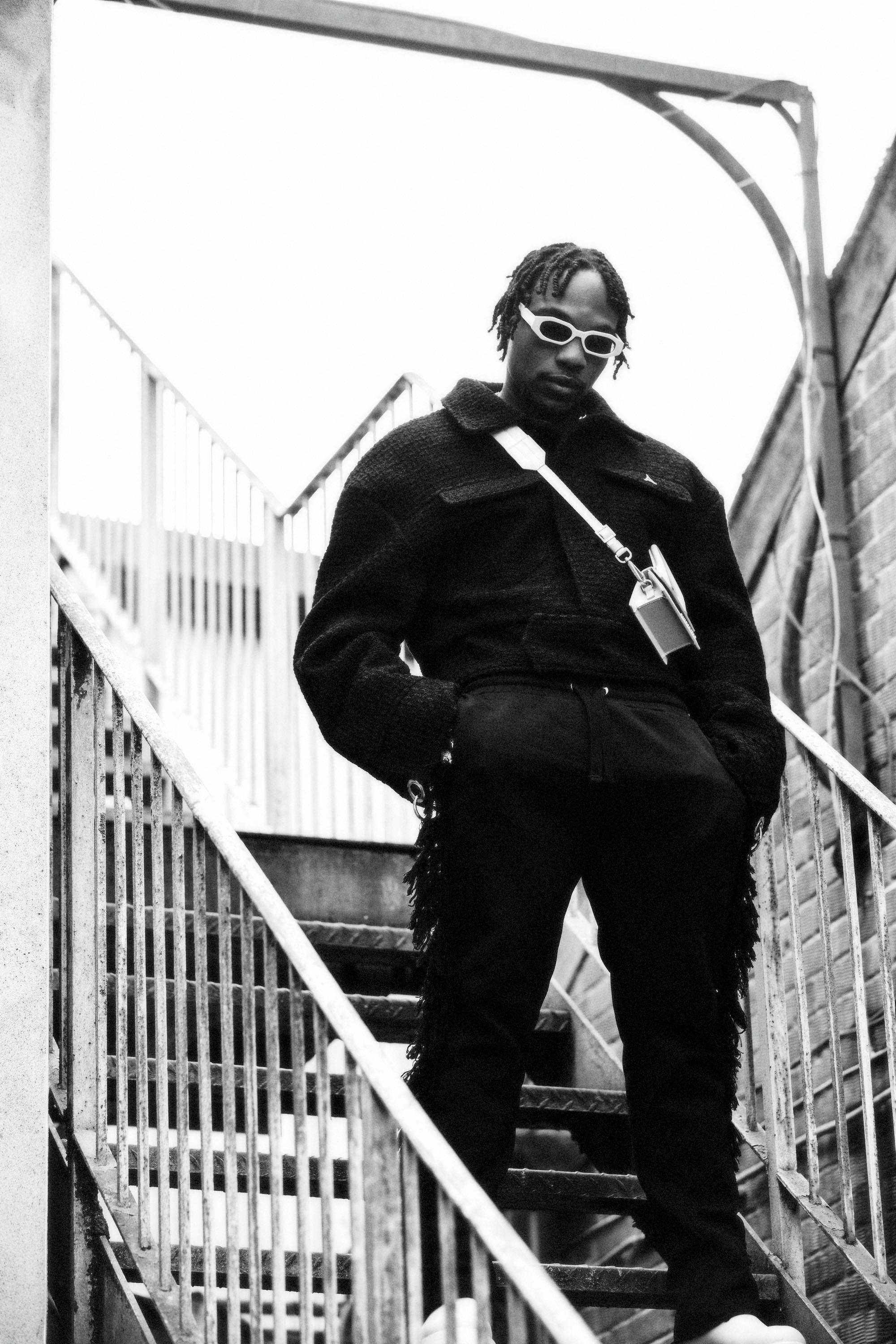 Article continues below advertisement
Bleu: What inspires your style?
L.A.X: Fashion is a representation of feelings. If I'm feeling excited or more reserved that will come through in my style, I dress accordingly. I like to look nice, the looks today are vibey just like the album.
Bleu: What are the main inspirations behind your music?
L.A.X: I want people to listen to my music and find a sense of escapism. If they are in a bad mood I hope that my music can change that and bring about good energy. I want my music to be a medicine for heartbreak and a stress reliever. Even down to the instruments, I make sure that guitars are very vibey, I like to have a sexy sound, and drums that make you want to dance. Bleu: Who and what are your inspirations in life?
L.A.X: Family, friends, and location. If I'm in London I'm very chilled and calm, I like spending time in London. I find the US very cool and chilled too, my dad owns a house in Houston so I've spent a lot of time there, LA is cool too. If I'm in Europe I need to have a lot of energy as I have a lot of shows, so I'm energized. If I'm in Lagos it's work, work and stress.
Bleu: It's beautiful to see African culture portrayed throughout your visuals, explain the importance of keeping those cultural themes and shoot specifically on the continent?
L.A.X: I like to include diverse cultures in my music, both sound and visuals. The world is very segregated, and I want to create music that brings different cultures together. Some of my songs include English, Spanish and French. I want to make my music more universal.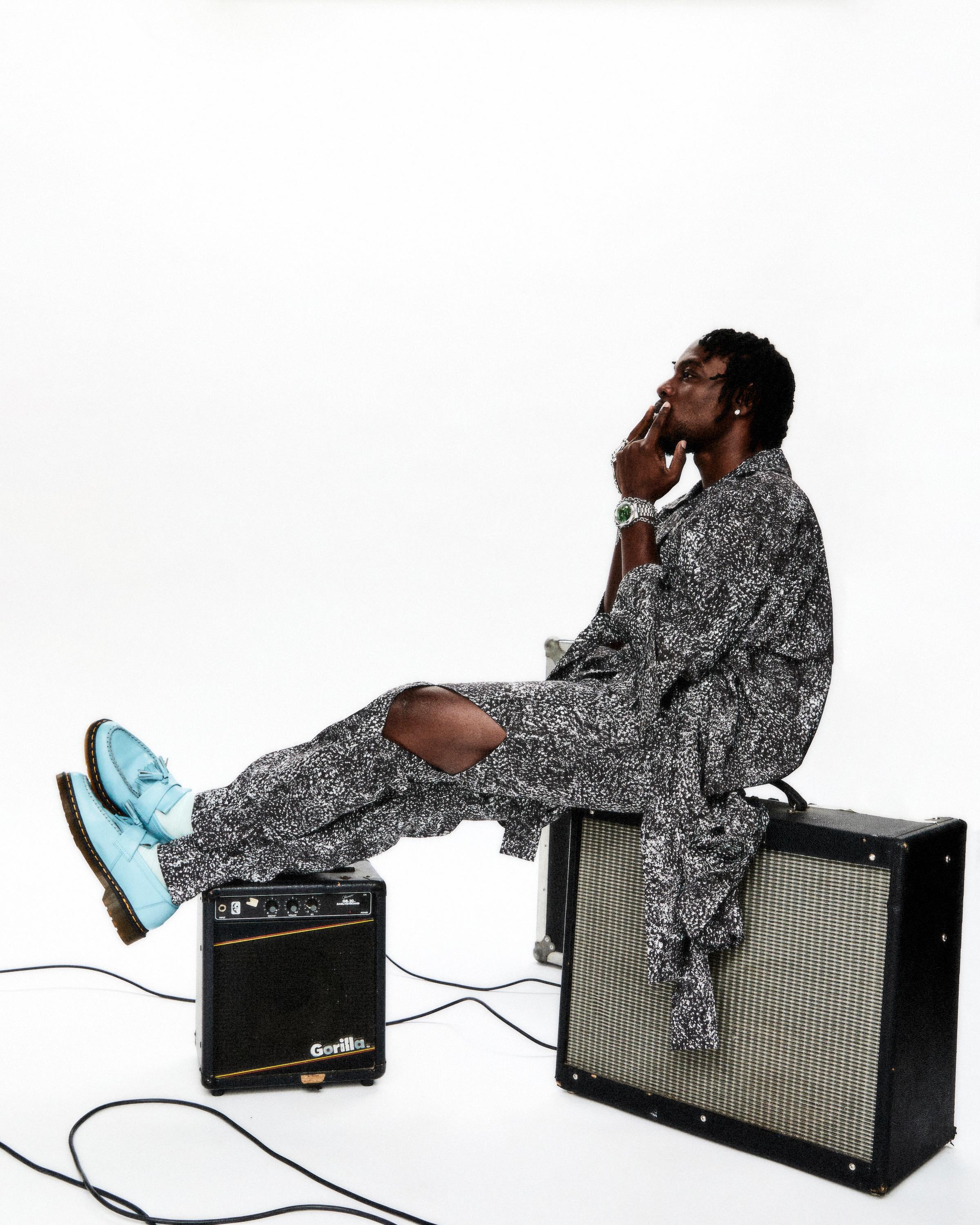 Article continues below advertisement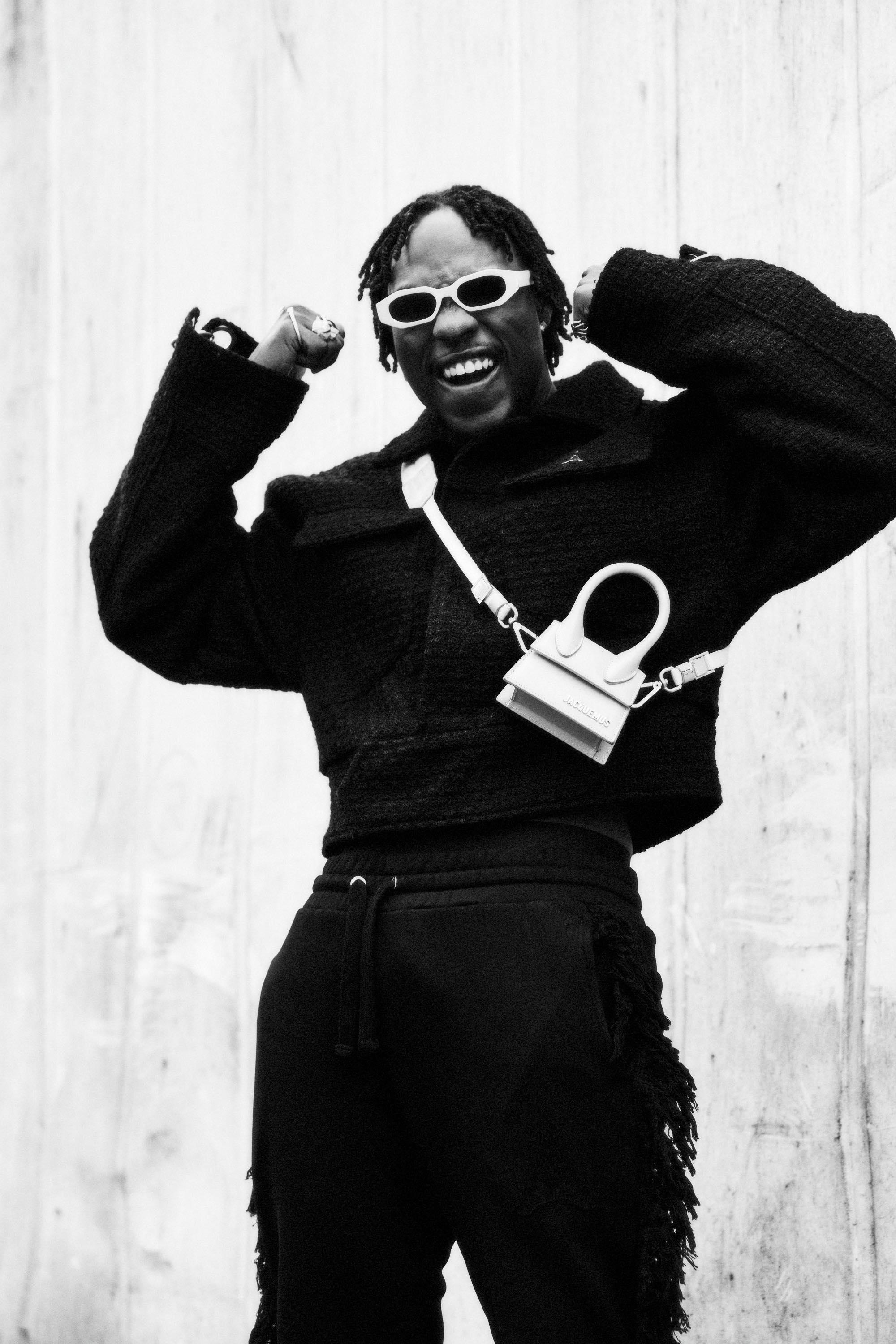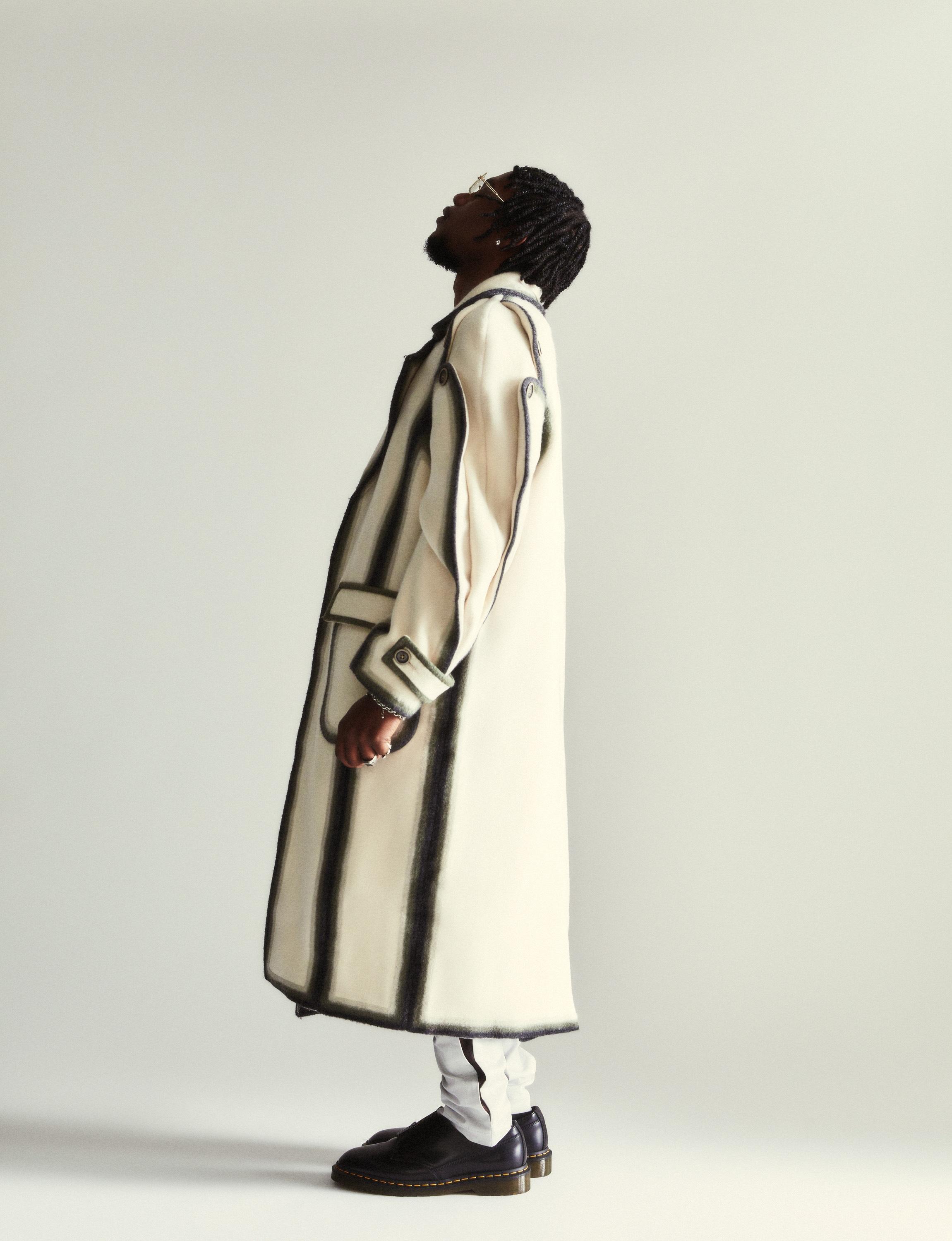 Article continues below advertisement
Bleu: You released 'No Bad Vibes' last month, tell me about that project and the inspiration behind it?
L.A.X: I started recording straight after my previous album 'Zaza Vibes.' I had recorded multiple unreleased projects, and each time I felt that I haven't quite gotten IT yet. I thought about the theme and energy that I wanted to come across, then 'No Bad Vibes' came together and I just knew that this was the album, like this is IT. Once I put the tracklist together, everything felt complete.
Bleu: The tour has just begun, what city are you most looking forward to?
L.A.X: I would say Copenhagen and Barcelona, it will be my first time visiting both Spain and Denmark. Amsterdam too, I'm excited to perform, wherever I get the chance, I'm up for it!Bleu: With Afro beats playing such a poignant role in the global music scene, what's the main message that you want to come across in your music?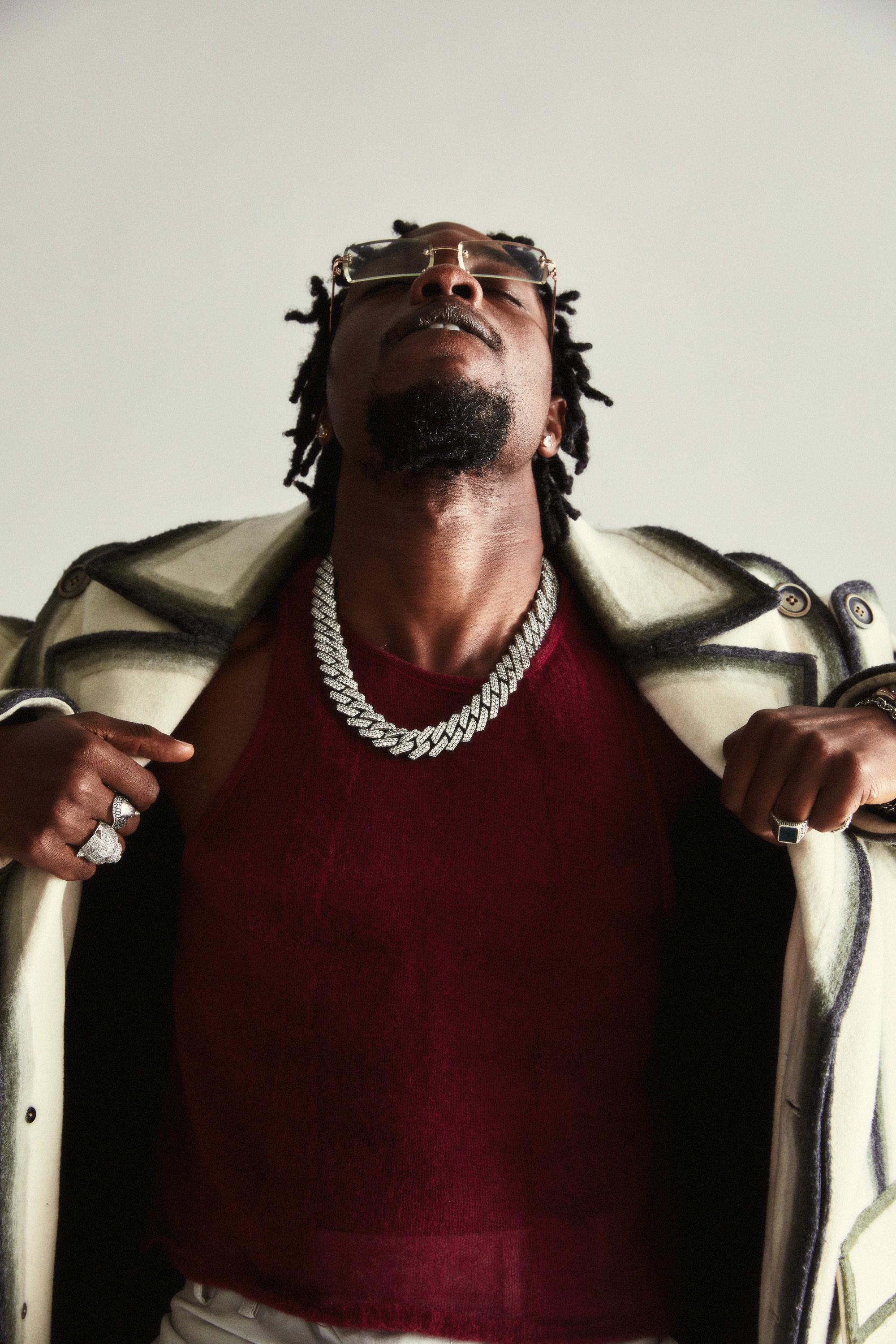 Article continues below advertisement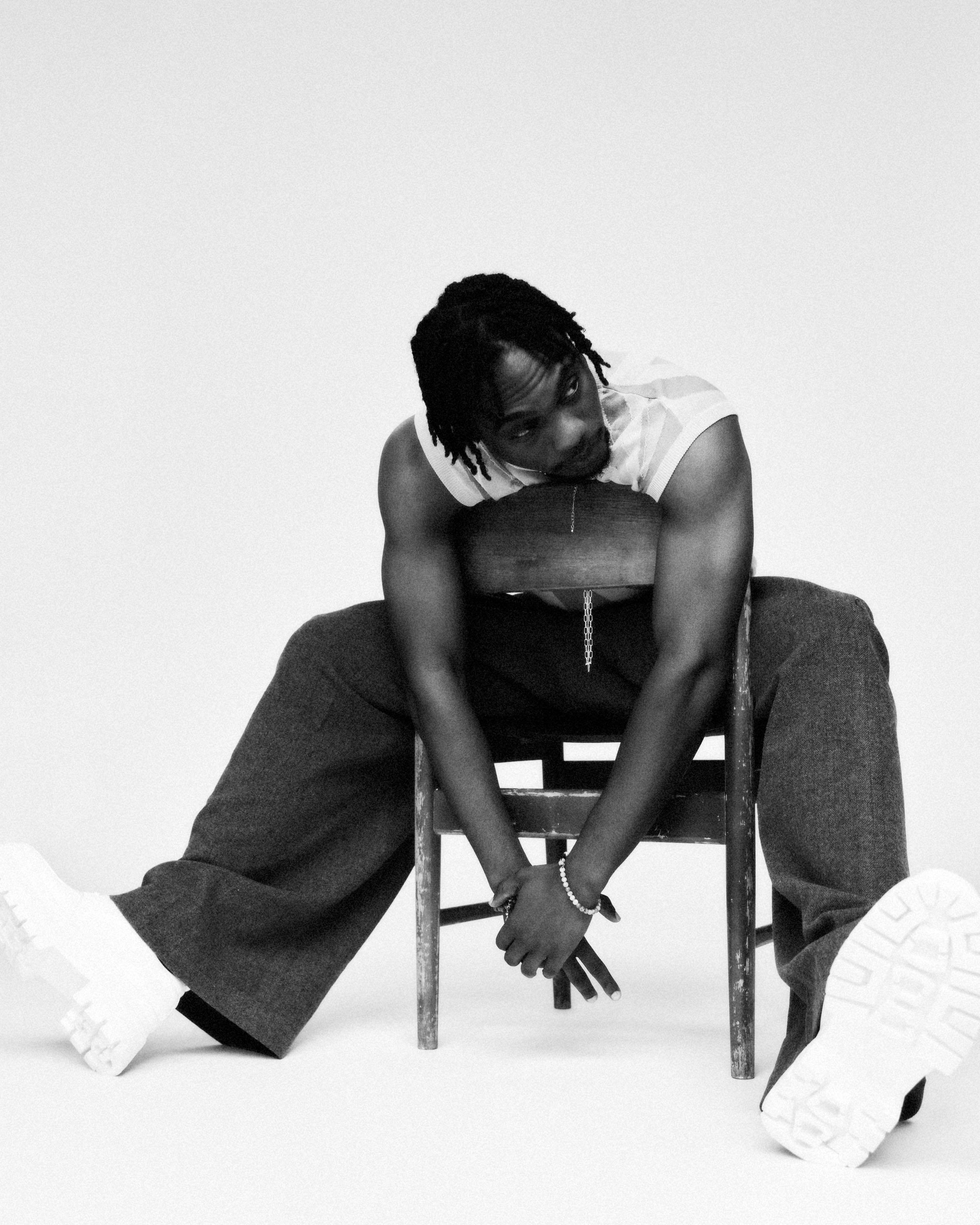 Bleu: Formerly signed to Wizkid's 'StarBoy' label, tell me about that journey?
L.A.X: It was an amazing time. I studied at Manchester University in the UK and Wiz and I shared the same stylist. She liked my EP so much that she played it for Wiz. We then linked up in Nigeria, and instantly the vibe and Energy were very pure. The first song that we recorded was 'Caro' and it was massive, we worked so well together.
Bleu: You formed Rasaki Group, to help artists, particularly around the legalities of the creative industry, what inspired you to do that?
L.A.X: It was always in my plans to have a label and to help other up-and-coming artists across the creative industry. My goal is to keep pushing people and to show that they can make something out of nothing.
Bleu: If you could work with anyone in the industry who would it be?
L.A.X: If you had asked me that five years ago, I would have said Rihanna, Drake, or Chris Brown, but now I'm in a different space and I go off of energy. If we meet and we vibe, I'm good to go.
Article continues below advertisement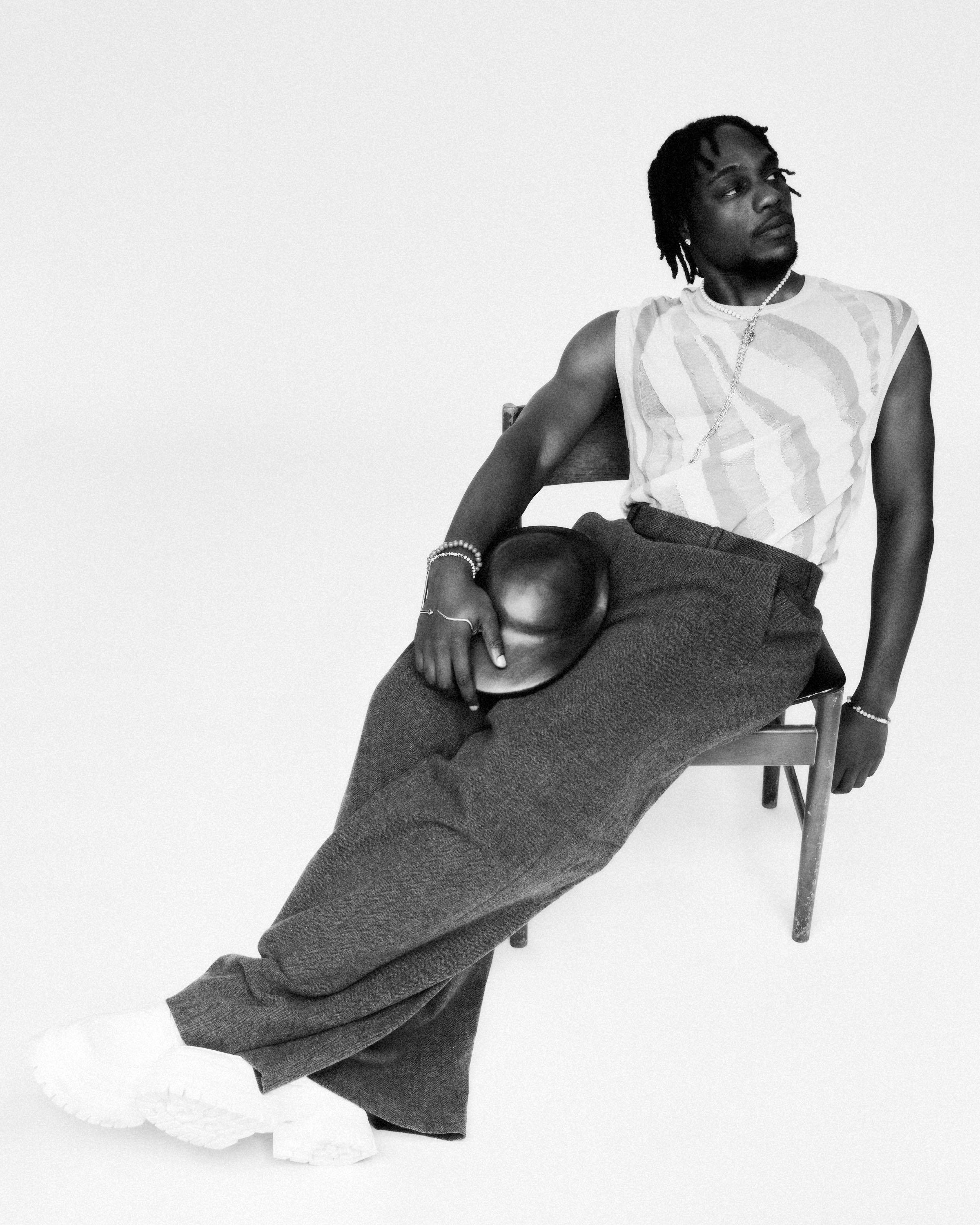 Bleu: How do you relax and unwind?
L.A.X: I play a lot of Fifa and I beat everyone, including my manager (at this point L.A.X's road manager Ade is chuckling in the background). My team is Manchester United. I'm quite romantic so I like to go on dates, I like the cinema, nice restaurants, flowers, and good food.
Bleu: What's your message to fans?
L.A.X: I just want to thank people who have been listening to my music. Keep listening and I will keep bringing you sweet, good music.