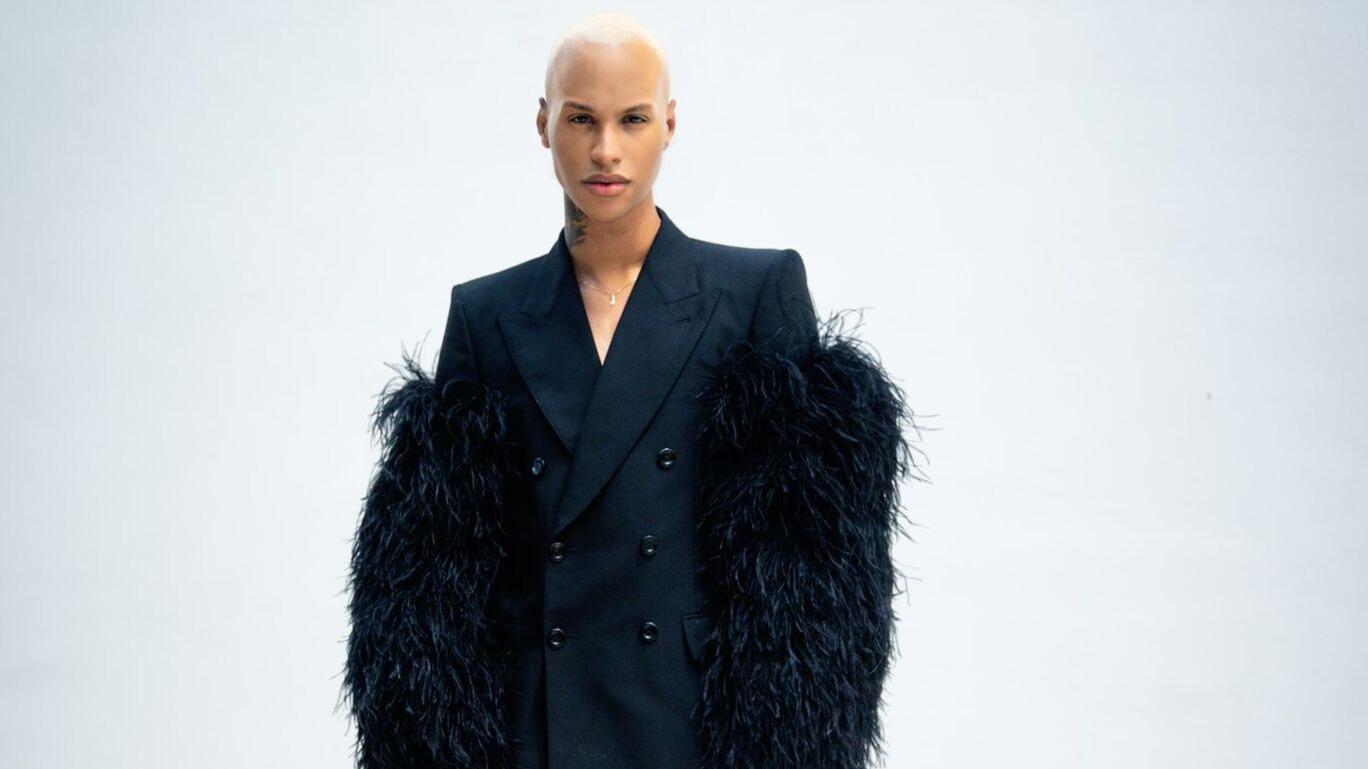 The Inspiring Story of Shaq Palmer
Shaquille "Shaq" Palmer understands the assignment when it comes to fashion.

By DJ Chalant

Apr. 4 2023, Published 11:45 a.m. ET
Shaquille "Shaq" Palmer understands the assignment when it comes to fashion.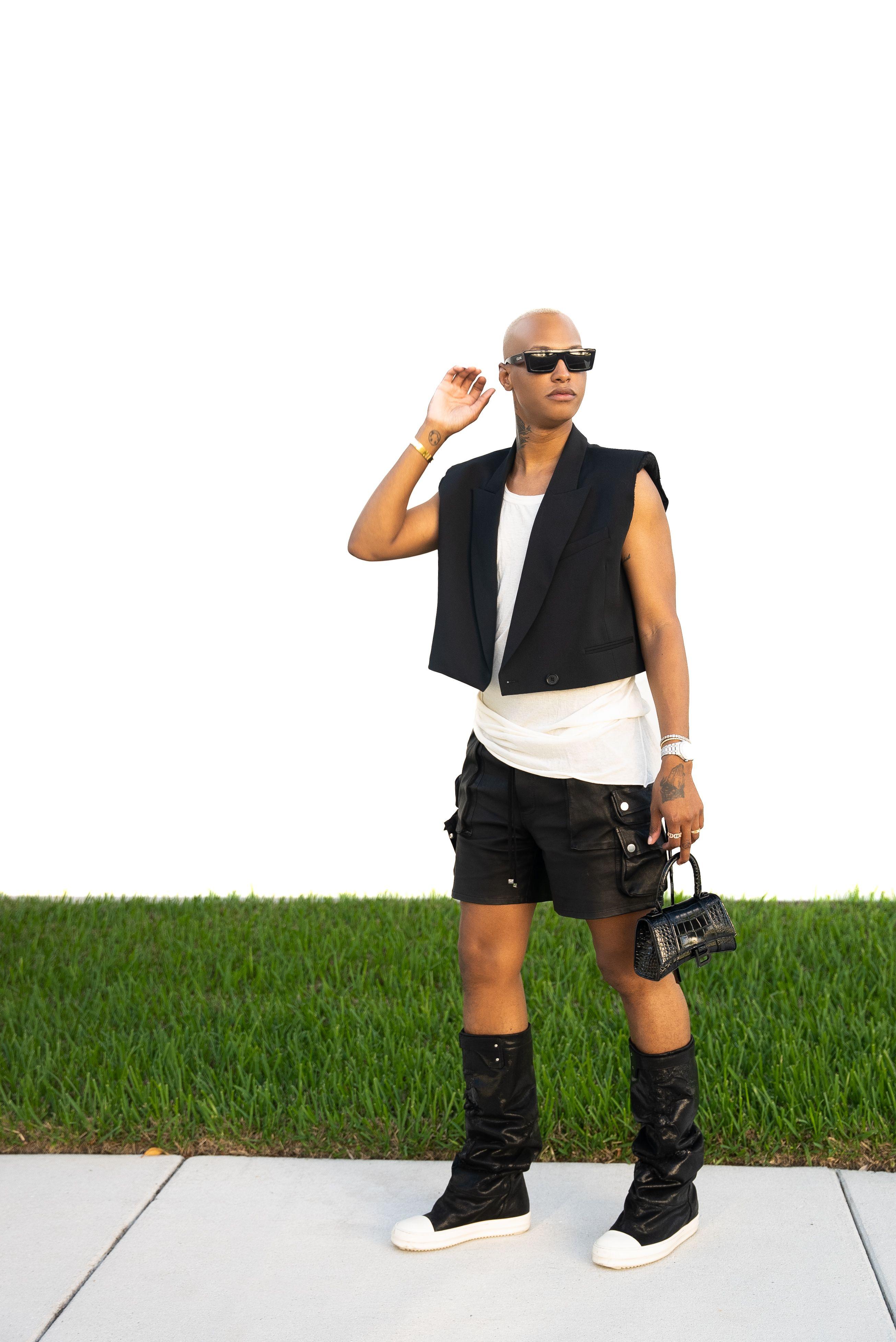 Fashion is, no doubt, a significant driver in pop culture. Celebrities across all entertainment areas know how their fashion choices can influence their image and branding. Fans and spectators have always marveled over movie and music stars' wardrobes on the red carpet at award shows. Music artists also know that their image plays just as big a role as the music they create in building and connecting with an audience.
Even professional athletes take their fashion "game" to new heights when not on the playing field… and fans are all for it. It is a reason NBA pregame "Tunnel Fits" is a thing. In the social media age, celebrities know that a well-put-together fit can create a viral moment.
Article continues below advertisement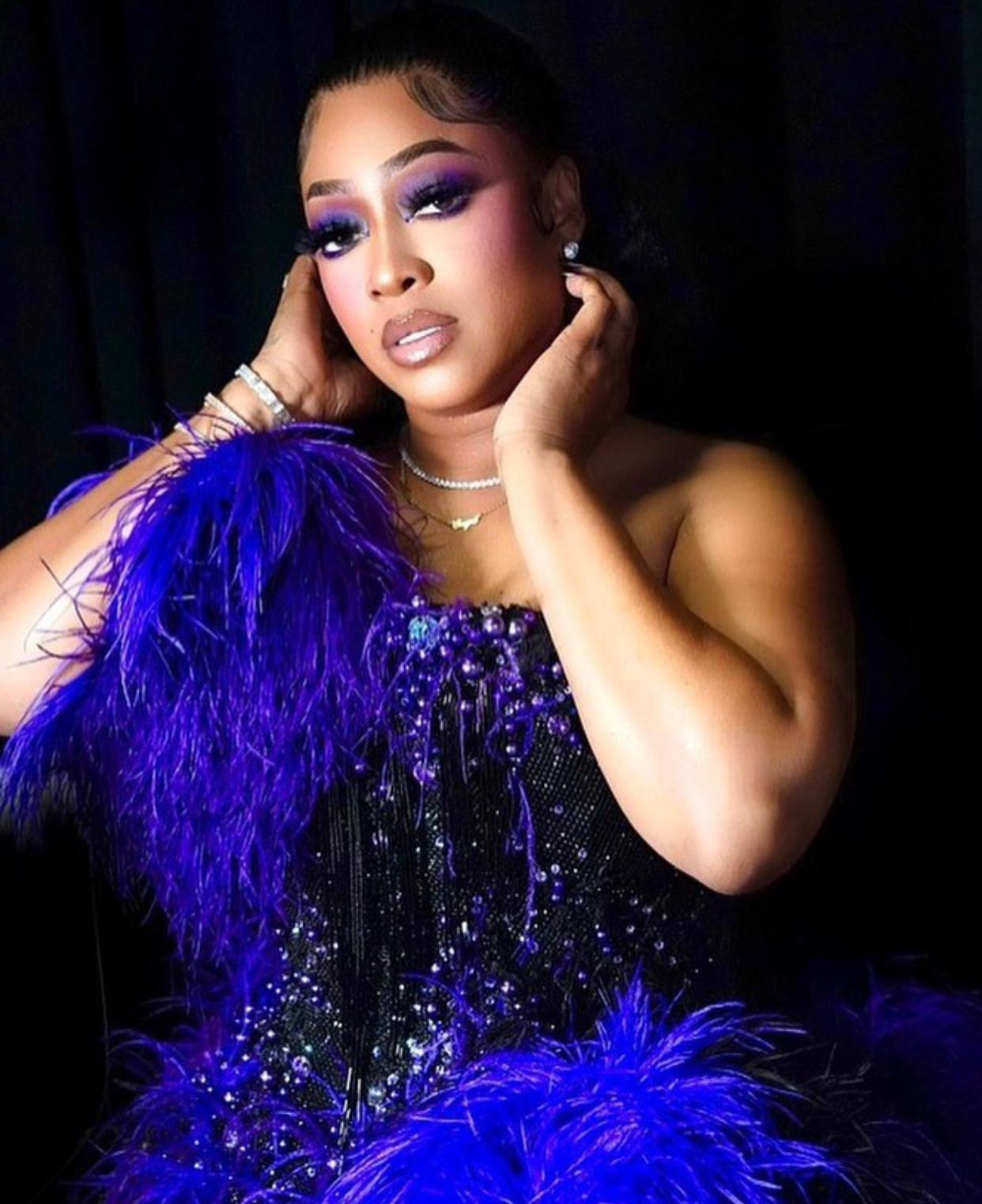 Palmer the in-demand stylist is the muse behind some of your favorite entertainers' fashion moments. Already, in his young career, Palmer has styled for an impressive list of clients, including Diddy, City Girls, Serena Williams and Nicki Minaj, to name a few.
His work has graced the pages of publications like Paper Magazine and Galore. He even has television ("Million Dollar Hustle," Lifetime Series, 2022) and film ("Secret Society 2," Amazon Prime, 2022) credits on his resume.
Success, of course, does not happen overnight and for an aspiring stylist and fashion influencer, you do not just snap your fingers. You are suddenly working with A-List celebrities.
Palmer's journey to get to the position where he is now started at an early age. Hailing from Philadelphia, a city known for being style-centric, Palmer began to gain a fashion-forward reputation in middle school. He credits his mom for pouring into his passion, making sure he was laced with the latest styles and trends.
This carried over to high school, as Palmer continued to become a style influencer. Of course, as a high school student, you may need more funds to buy new clothes regularly. This is where Palmer started to exercise his creativity. Many of his peers and classmates used to believe that he never wore the same thing twice. In reality, he did wear pieces more than once, but he was skillful at matching, swapping and putting pieces together to create an entirely fresh look. He would become the costume designer for his school's theater department.
Article continues below advertisement
During this time designing costumes, Palmer discovered his idol, Grace Jones. He admired her boldness, fierceness, fearlessness and how sensual she was. Palmer would keep these traits in mind as he began his path to a career in the fashion industry. After graduating high school, Palmer packed his bags and headed to Florida, where he attended the Miami International University of Art and Design. In 2014, he earned his associate degree in fashion merchandising. With his formal education and training now completed, Palmer had to find his bearings in the industry. He needed to find a way to "get his foot in the door." He was in the right place. Miami is a glamorous city filled with stars, Palmer just had to find a way in.
It is common for creatives to have side jobs and hustles while searching for a big break. For Palmer, it was delivering coconut water. But while working, he always kept his eyes on the prize, contemplating his next career moves.
Palmer determined that if he was going to make a splash in Miami, who better than hip-hop royalty and Miami legend Trina to pursue. He got wind of where the Diamond Princess' residence was, and luckily for Palmer, he had the perfect excuse to show up at someone's door without an invitation.
He would deliver coconut water to her, with a note introducing himself and his aspirations of wanting to style her. He was willing to do it unpaid. He just needed a chance to prove himself. It was the perfect plan, so he entered the condo where Trina lived and got up to her unit dressed in his delivery work clothes. He knocked on the door, which someone from the cleaning staff opened and allowed him in.
Once inside, Palmer looked down at the Diamond Princess doormat, and the moment became surreal. He did not get a chance to meet Trina that day, but he left the box with the coconut water and the note on her counter and went on his way.
Article continues below advertisement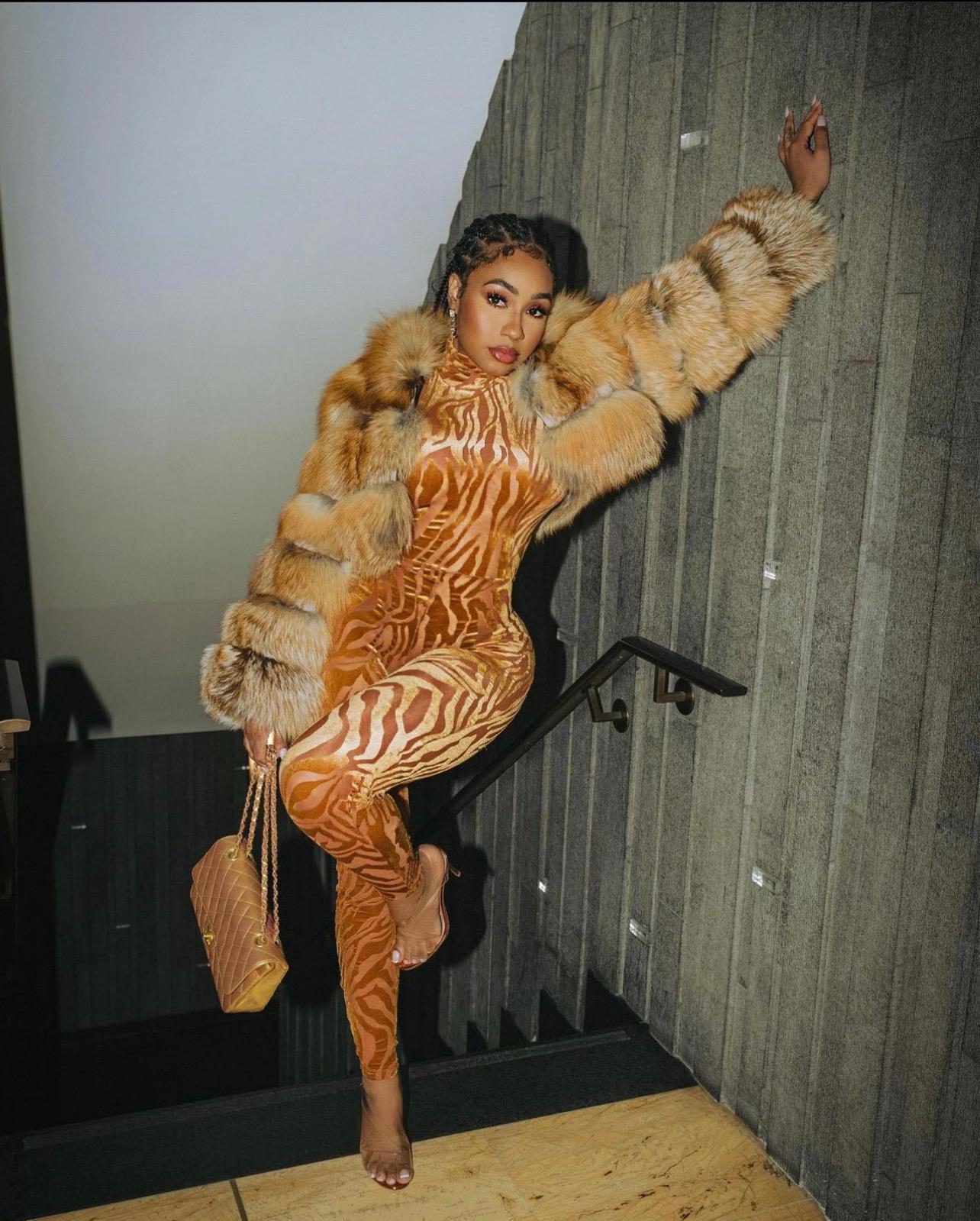 About two weeks have passed since leaving the note at Trina's house, and Palmer still has not heard back from her or her team. The universe rewards those who are persistent. Because Palmer would find yet another opportunity to connect with Trina. He knew a friend that was mutual friends with Trina's manager. He asked for a favor to join and soon he found himself on the phone with Trina's manager… and it was perfect timing as Trina had award show obligations on the horizon.
So a meeting was set up for Palmer to come by to show Trina some looks. On the meeting day, Palmer waited in his car for three hours and still saw no signs of Trina. He was getting ready to accept another near-miss opportunity. As he was getting ready to pull off, Trina pulled up. The moment he was waiting for had finally arrived… the chance to show Trina some styles. While at her place, showing her his work, Palmer noticed the box of coconut water and his note that he had left there weeks before. It was untouched. He asked Trina to look inside the box and read the letter. It was a full-circle moment.
That moment was the career launching pad Shaq had been manifesting since he first landed in Miami. Palmer's hard work and persistence paid off, as Trina would eventually fly him out to New York to style her for the 2016 VHI Hip-Hop Honors: All Hail the Queens. Shaq has gone on to work with many big names in hip-hop and entertainment. His work is featured in music videos, red carpets, publications, and performances.
Palmer is not content with the success he has achieved so far. When asked what is next for him, he said he is still restructuring and figuring things out, perfecting his craft, and even growing his clientele list.
I asked him what advice anyone had given him was best.
"Simple, never give up," Palmer said. "I could have given up when I waited three hours for a chance to meet with Trina."
But he persisted. To succeed in this industry, you have to get lucky. But as they say, luck is awarded to those most prepared, and Palmer has been preparing for this all his life.