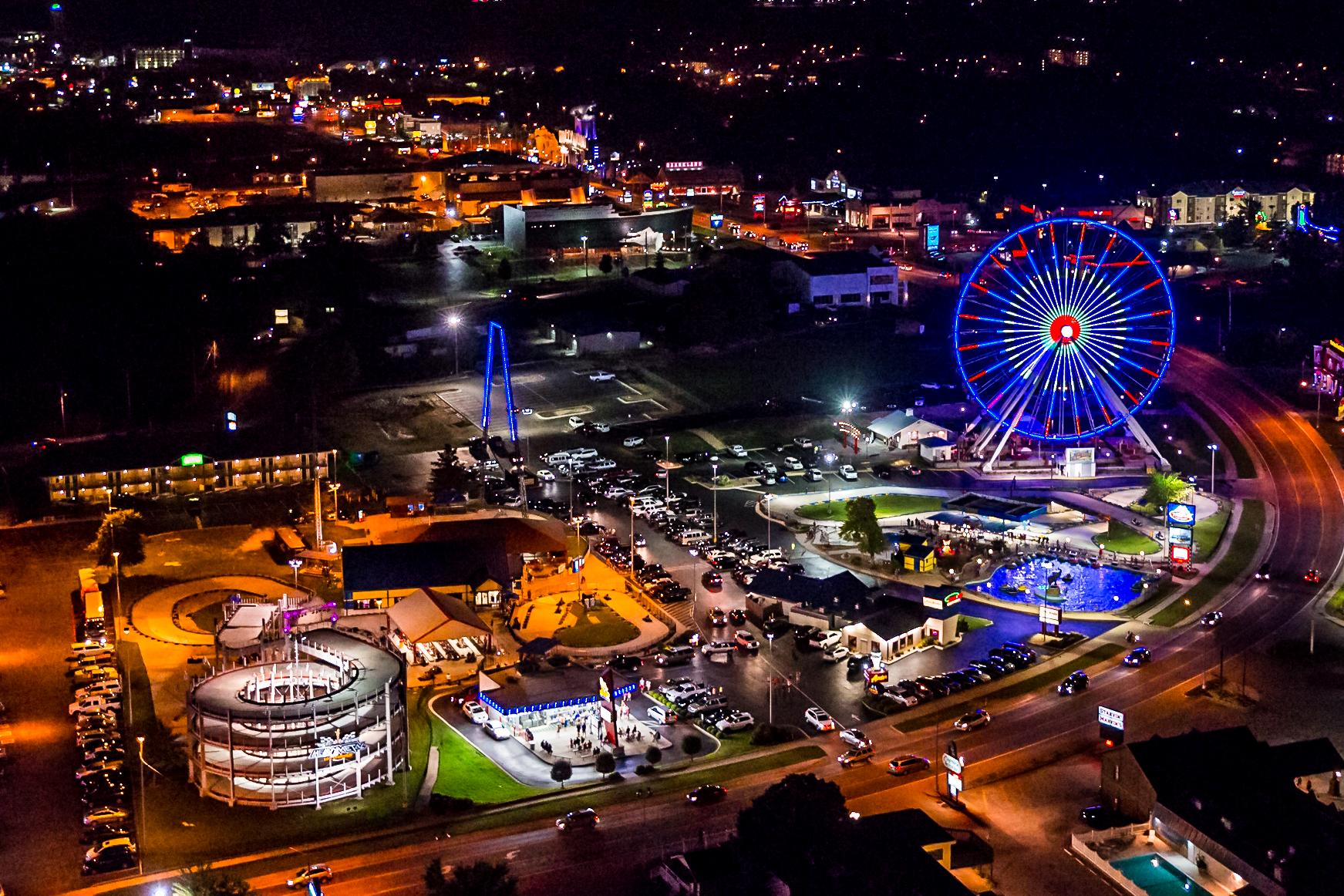 Holy Branson
Branson is sometimes overshadowed by other Missouri attractions but this small city in the Ozark Mountains is a popular tourist […]

By RaymondM

Mar. 21 2023, Updated 2:20 p.m. ET
Branson is sometimes overshadowed by other Missouri attractions but this small city in the Ozark Mountains is a popular tourist destination for those that love fresh air, delicious food, and live entertainment.
I exited the plane at Springfield-Branson National Airport and immediately felt the vibe I was told about before my departure. It is true; Branson has a laidback, relaxing feeling, even at the airport. This proved to be a foreshadowing of my experience. Branson Missouri started as just a stop in the Ozarks when Ruben Branson opened a general store in 1882. The store eventually became a post office and now is a city of nearly 12,000 residents. These residents definitely know how to have a good time and put on a show. There is plenty to do in Branson, it has the energy of a bigger city but the laid back chilled vibe of a small town. There are over 100 shows in 52 theaters with over 60,000 seats, and more than 200 lodging facilities, and nine golf courses. There are 5,000 camping spaces, 350 restaurants, and 200 retail outlets and, of course, amazing views of the mountains.
One of the great aspects of Branson's entertainment offerings is the many live theatres. Many of the live theatre shows you can see in Branson started on Broadway in New York City. Some shows were expected to be major hits in front of critics and eventually traveled. Some stopped in Branson and remain today. However, I tried a few shows that are not original to Broadway. On a cool Thursday night I visited one of them called the "Legends in Concert" at the Dick Clark's American Bandstand Theater, this is a show of professional performers who act and sing the music of legendary entertainers while costumed in their image. They did an excellent job of replicating their music, and the audience showed their appreciation with extended applause. As I continued to experience other shows I began to truly appreciate why the city is known as the "live entertainment capital of the world" complemented by affordable and livable arraignments. The theatre ticket prices are inexpensive and there are reasonably priced food options, many are below $10.
Article continues below advertisement
Branson has many good restaurants to explore, one of the top 10 named Level 2 Steakhouse at the Hilton Convention Center. In addition to the terrific steaks they also have great appetizers. Be sure to pick out your special knife for the cut you want. If you are on a diet that restricts fried food, you may not have as much fun enjoying the food as a person who is not. But if you are a lover of fried food you will enjoy Branson's cuisine. There are unexpected options like the Donut dog and burger. After all of the delicious and rich food options you'll want to rest before you go back out on the town. Fortunately Branson has over 200 lodging options some of which I've listed.
Branson is definitely in that part of the United States that those living on the East Coast and West Coast call fly-over country. Based on my experience in Branson I would suggest the next time you are planning a vacation instead of flying over, touch down in Branson for a few days. Enjoy their live entertainment and their good food at great prices. You won't regret it.
American, Delta, United, and Allegiant Air serve Branson from either or both the Charlotte Douglas International Airport or the Atlanta Hartsfield-Jackson International Airport.
Article continues below advertisement
Hilton Convention Center
Hilton Promenade at Branson Landing
3 Branson Landing Boulevard
Article continues below advertisement
Level 2 Steakhouse
Article continues below advertisement
Mel's Hard Luck Diner
2800 West 76 Country Boulevard, 65616
Article continues below advertisement
Gettin' Basted
3115 West Highway 76, 65616
Article continues below advertisement
McFarlain's Family Restaurant
3562 Shepherd of the Hills Expy, Branson, MO 65616
Article continues below advertisement
The Keeter Center at The College of The Ozarks
Adventure Ziplines of Branson
Article continues below advertisement
Titanic-The World's Largest Museum Attraction
3235 76 Country Boulevard & Highway 165
Article continues below advertisement
Silver Dollar City
399 Silver Dollar City Parkway
Article continues below advertisement
Ayo Starring Voices of Glory
Ride The Ducks!
2320 West Country Highway 76