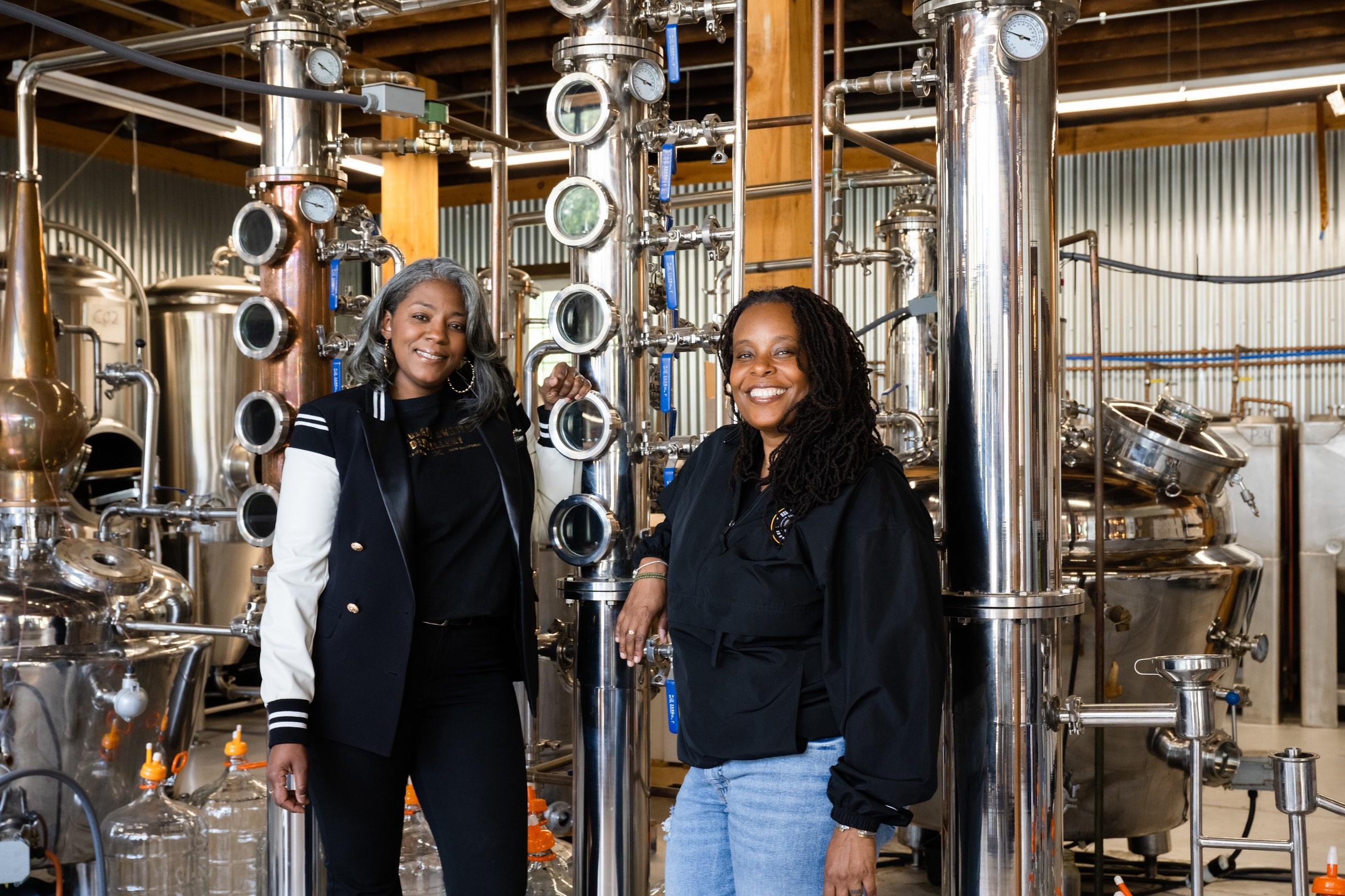 Sisters of Spirits: The Divine Journey of New England Sweetwater Farm & Distillery
Alisa Lawrence and Nilaja Jones have transformed a family legacy into a thriving business

By Justin Wallace

Aug. 3 2023, Published 4:13 p.m. ET
Alisa Lawrence and Nilaja Young, the dynamic sisters behind New England Sweetwater Farm & Distillery (NESW), have transformed a family legacy into a thriving business.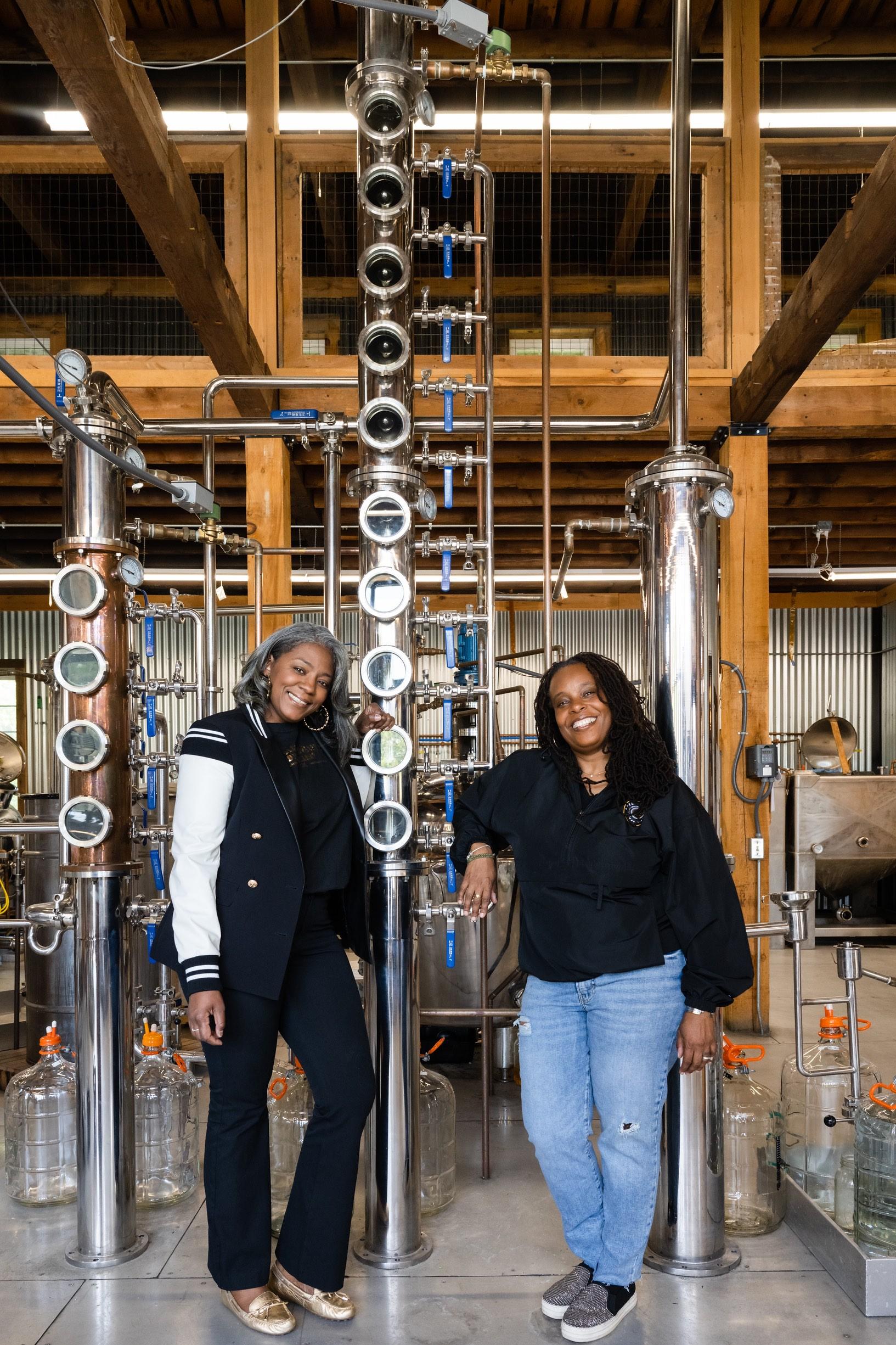 New England Sweetwater Farm & Distillery stands out as a shining example of excellence, guided by the visionary leadership of sisters Alisa Lawrence and Nilaja Young. This black-owned establishment has become much more than a mere spirits producer; it has evolved into a symbol of empowerment and innovation. Breaking barriers in an industry traditionally dominated by males, Alisa and Nilaja redefine standards by infusing their craft with a commitment to diversity and inclusion.
The journey of Sweetwater began in 2015 when Robert Patton-Spruill, a descendant with a passion for distilling, founded the distillery. His strong family ties led him to entrust the legacy to his cousins, Alisa and Nilaja. In 2020, the sisters were presented the opportunity to carry on their family's heritage, alongside their spouses, & became the proud owners of NESW. However, the path was not without trials; amidst the pandemic, Alisa and Nilaja packed up their lives in New York and moved to New Hampshire to be closer to their parents and immerse themselves in the spirits business. Despite devastating blows, Alisa and Nilaja draw strength from viewing NESW as a divine calling, one that allowed them to reconnect and further bond with their parents before their untimely passing. Today, NESW not only thrives as a successful business, winning various awards, but also stands tall as a testament to the power of family values and exceptional spirits, creating a legacy that will touch the hearts of those who savor their remarkable creations for generations to come.
Join us as we embark on a captivating journey through their family's history, the challenges they've faced, and the legacy they are building in honor of their beloved parents.
Article continues below advertisement
Bleu: How does NESW combine family values and exceptional spirits within the business?
Alisa & Nilaja: At NESW, it's a daily practice of intertwining family values with our exceptional spirits. We involve our children, cherishing recipes passed down from our grandparents, and blend it all together in a harmonious mix. Our Caribbean roots inspire us to fine-tune our spirits, ensuring each flavor profile is meticulously crafted. The legacy is carried on by considering all perspectives, from our family's generations to the fresh insights contributed by our children. It's a true representation of who we are and what we stand for.
Bleu: What challenges did both of you face after taking over the distillery?
Alisa & Nilaja: Personally, taking over the distillery brought its share of challenges, especially when it came to mastering the distilling process and creating new recipes. Coming from a Caribbean background – Guyana and Trinidad – we realized how diverse flavors can be, which makes crafting the best spirits quite an exciting challenge. Tasting, tweaking, and combining different elements to achieve perfection takes time and effort, but it's also a labor of love that we fully embrace.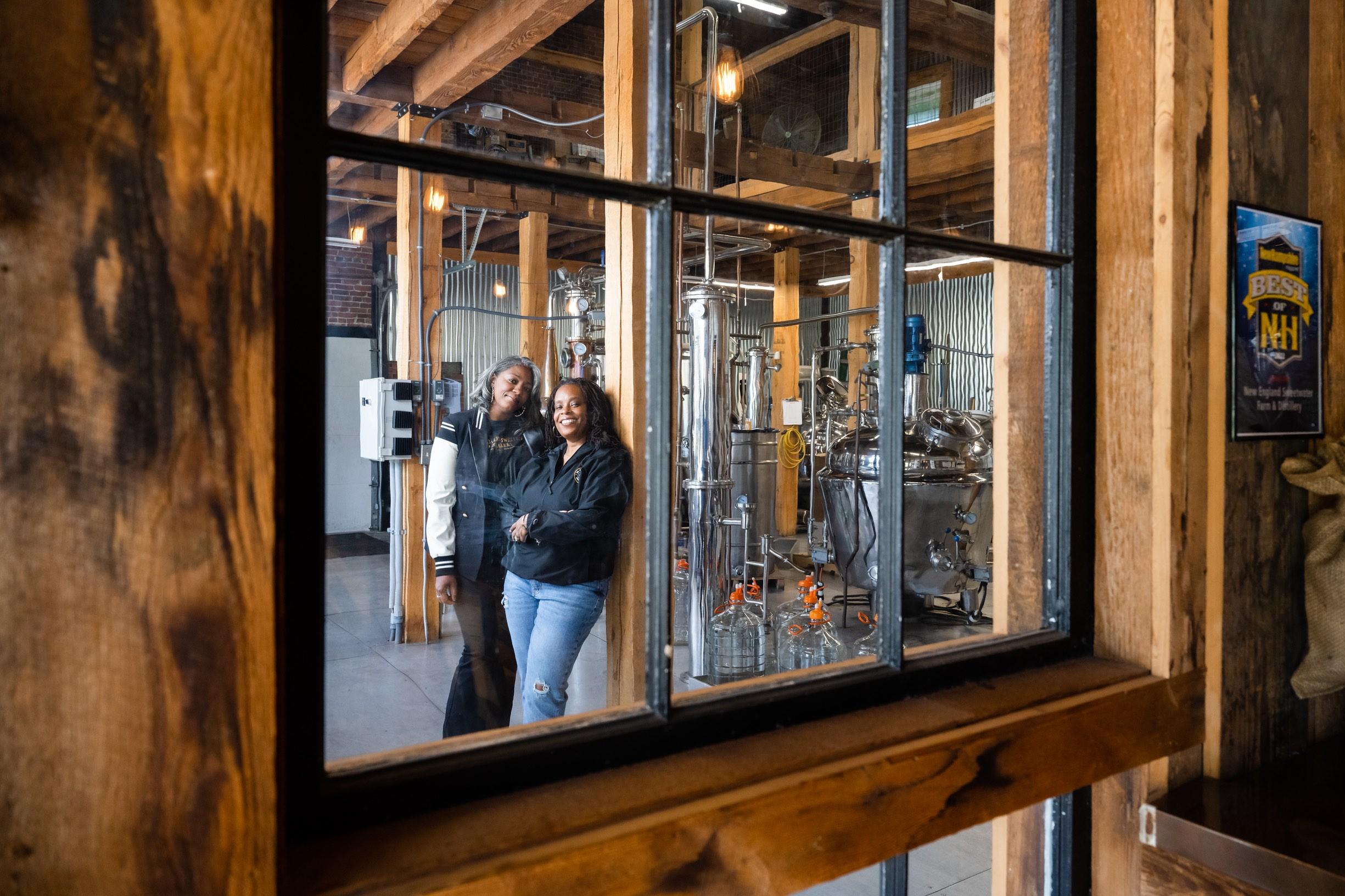 Article continues below advertisement
Bleu: Can you share a bit about the creative process that goes into crafting your spirits?
Alisa & Nilaja: The creative process of crafting our spirits is truly an art that demands time and dedication. We begin by creating a mash using various ingredients like corn, apples, and potatoes, depending on the spirit we're making. After the mash is formed, we transfer it to the fermenter and introduce yeast to extract the sugars. This fermentation process takes about a week. Next, we move the liquid, known as the wash, into the stills to distill the actual alcohol, capturing all the flavorful goodness that emerges.
Bleu: Beyond the business aspect, how has the distillery contributed to fostering diversity and inclusion in the industry?
Alisa & Nilaja: Our journey in New England has been embraced with open arms. We have felt welcomed, supported, and found a community that cherishes diversity. Networking with other distilleries and being part of a collaborative ecosystem has been instrumental in our growth. Sharing knowledge, resources, and lending a helping hand is a hallmark of the industry here. New England has become a hub of resources for small businesses, providing an environment where diversity and inclusion thrive.
Bleu: Let's talk about the change of scenery. In the midst of the pandemic, you moved from New York to New Hampshire. Can you share your experience with that?
Alisa & Nilaja: The move was a mix of excitement and overwhelming emotions. Initially, we were eager to take over the business, but the pandemic prompted us to reconsider the logistics of operating from afar. Relocating to New Hampshire became necessary, and though it presented challenges, the decision allowed us to be closer to our family, embrace the business fully, and create an even stronger bond with the legacy we inherited.
Bleu: Among all your products, which spirit do you cherish the most?
Alisa & Nilaja: While all our creations hold a special place in our hearts, the bourbon stands out as a favorite for me. Our American single malt whiskey and bourbon whiskey are incredibly smooth, beautifully colored, and their flavor profiles are simply remarkable. The whiskey, in particular, resonates with my preferences, though I must admit, our ready-to-drink cocktails are also a source of pride and delight.
Bleu: For those eager to visit the distillery, how can they get there?
Alisa & Nilaja: If you're coming from New York, it's an approximately three-hour drive. Alternatively, you can take the Amtrak to Brattleboro, VT, which is just 15 minutes away from our location in western New Hampshire. We are conveniently nestled between Massachusetts and Vermont, making it accessible for many to experience the magic of NESW.
Article continues below advertisement
Bleu: Where do you envision NESW in the next 10 years?
Alisa & Nilaja: In the next decade, NESW has ambitious plans for expansion, aiming to reach regional, national, and even international markets. We are growing not only in terms of reach but also physically, with more tasting rooms on the horizon. The journey is bound to be exciting, and we're eagerly looking forward to the adventures that lie ahead.
Check out New England Sweetwater Farm & Distillery website here.