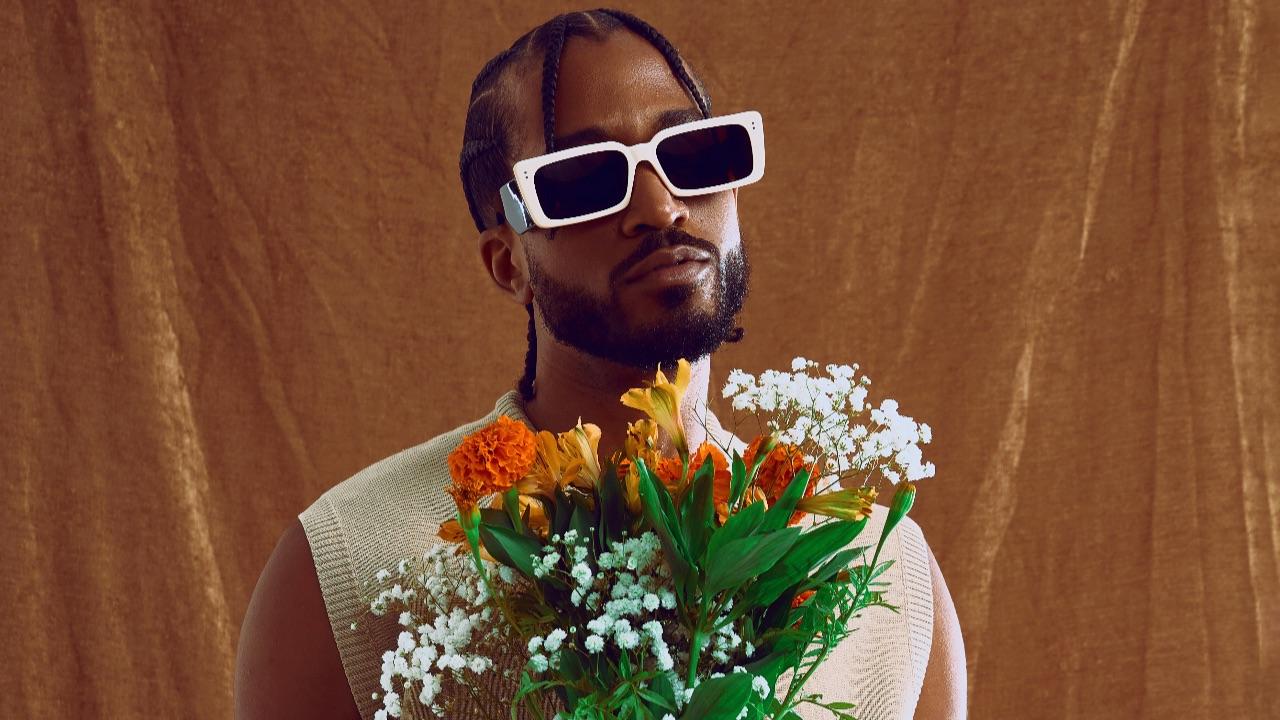 evrYwhr
Grammy Award-winning songwriter, singer, producer, and spoken wordsmith, evrYwhr (pronounced everywhere) has a passion for traveling and exploring culture through music.

By Bleu Magazine

Feb. 10 2023, Published 12:54 p.m. ET
Grammy Award-winning songwriter, singer, producer, and spoken wordsmith, evrYwhr (pronounced everywhere) has a passion for traveling and exploring culture through music.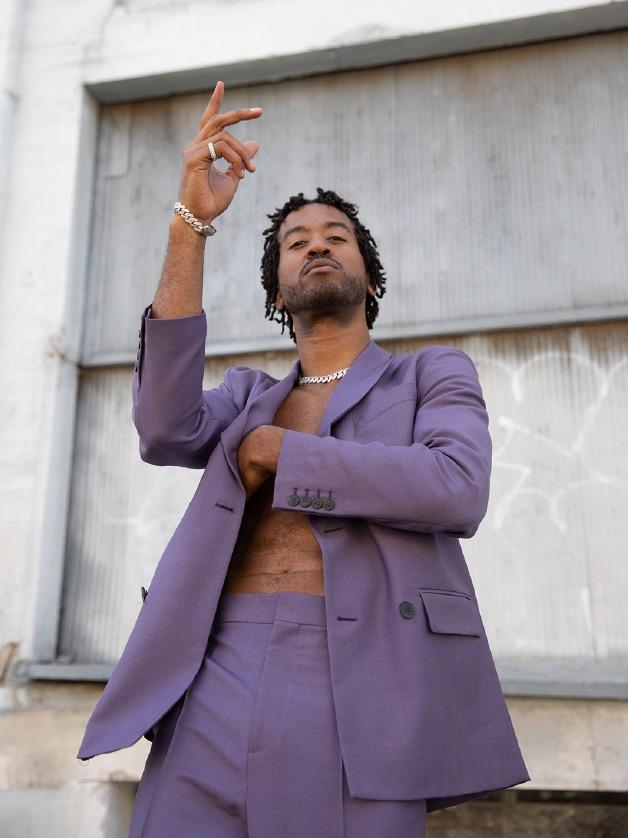 Born and raised in Port Huron, Michigan, and now exploring Atlanta, Georgia, evrYwhr's love and obsession for all things music and art began from birth. "Music has been a part of my life since I came out of the womb. I used to sit next to my dad on the sofa listening to old Stax, and Motown Records and was completely entranced by the music of artists like Curtis Mayfield, Michael Jackson, and New Edition." On his IG, he posted an adorable baby picture of himself with his ear to the boombox captioning the photo, "He fell in love early, and still loves her #music."
In 2010, he made a bold move to Los Angeles and wasted no time getting acclimated to the big city. His name, evrYwhr came during a studio session at Purple Reign Studio in Cali. "I was working with Julius Holliday in Inglewood, CA at Purple Reign Studios when he looked at me intently one day and said, 'you look like an everywhere else!' He may have meant it to be funny, but the everywhere part stuck with me. I dropped the 'else' and all the 'e's except the first letter and ended up with evrYwhr, capitalizing the Y. The unique spelling has a special meaning for me."
In addition to creating his own music, the award winning songwriter has collaborated with and co-written songs for a number of artists including Leona Lewis, Mila J, Aaron Carter. He co-wrote two songs entitled "Confessions" and "Violence" for Lecrae's Grammy-Award-winning album Gravity (2013), an opportunity extended by super producer Street Symphony. In 2021, he also co-wrote K-Pop boy band MCND's international hit "Crush," which has garnered over 25 million global streams.
Article continues below advertisement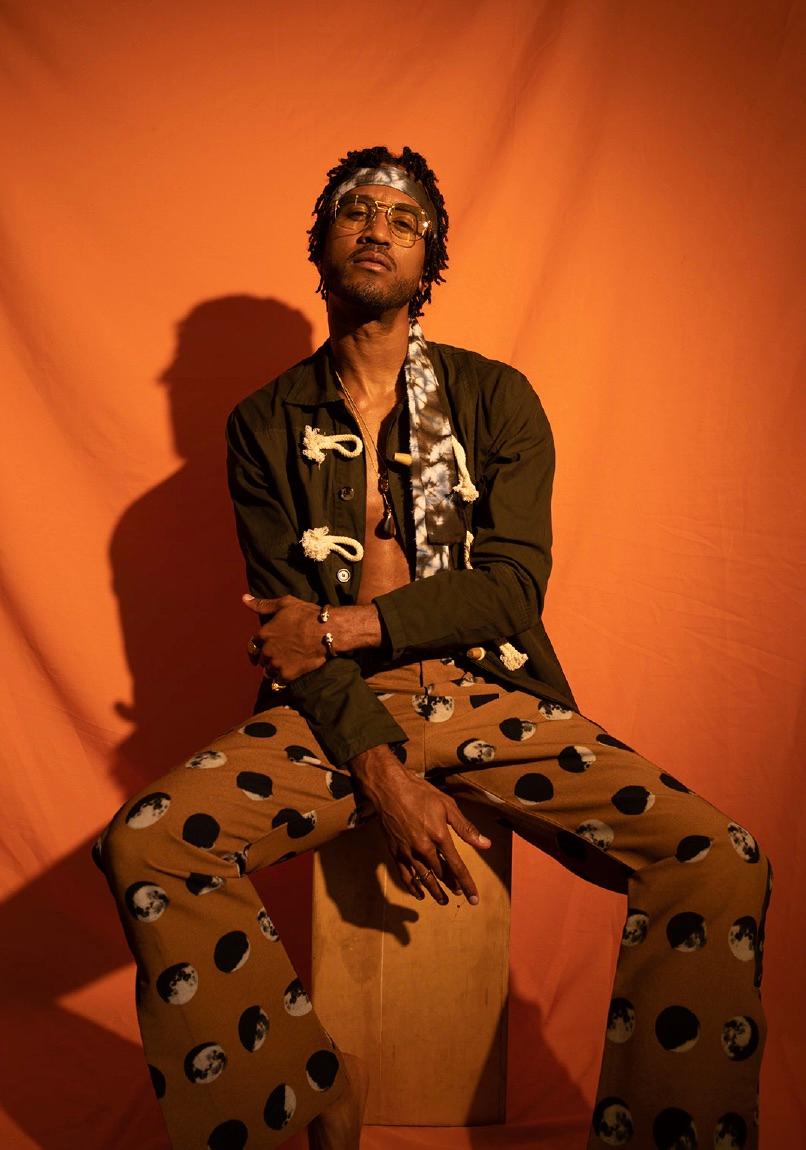 His own empowering single, "Letter to the White House," released on October 16, 2020, received critical acclaim and support from the Democratic National Committee (DNC), Harlem Chamber of Commerce, Harvard University, and iHeart Radio. The song served as an anthem for numerous voting campaigns surrounding the 2020 US Presidential Election. In 2021, evrYwhr released "Positive Vibes," "Tie Dye," and "Take Your Time," music he says helped move him out of the isolation and depression he was feeling during the pandemic.
During the pandemic, evrYwhr came across a quote from Andy Warhol which changed his entire mindset about the creative process. "Don't think about making art, just get it done," quoted Warhol. "Let everyone else decide if it's good or bad, whether they love it or hate it. Then, while they are deciding, make even more art!" He put Warhol's mantra into action and described what came out of the process. "Learning to write, record, and release the songs without over analyzing resulted in an overflow of new inspirations and music concepts. After my daily meditations, I'd record the song to video, post it on my social media page by afternoon, and wait for my social community, Freedom Lovetribe Gang's to react." "Feeling free to create without critiquing myself stretched my sound. The music I'm creating now is an expansion of me, an expression from an honest place. As I began to live a fuller, more limitless life, I've discovered a newfound freedom that comes from creating without overthinking."
Article continues below advertisement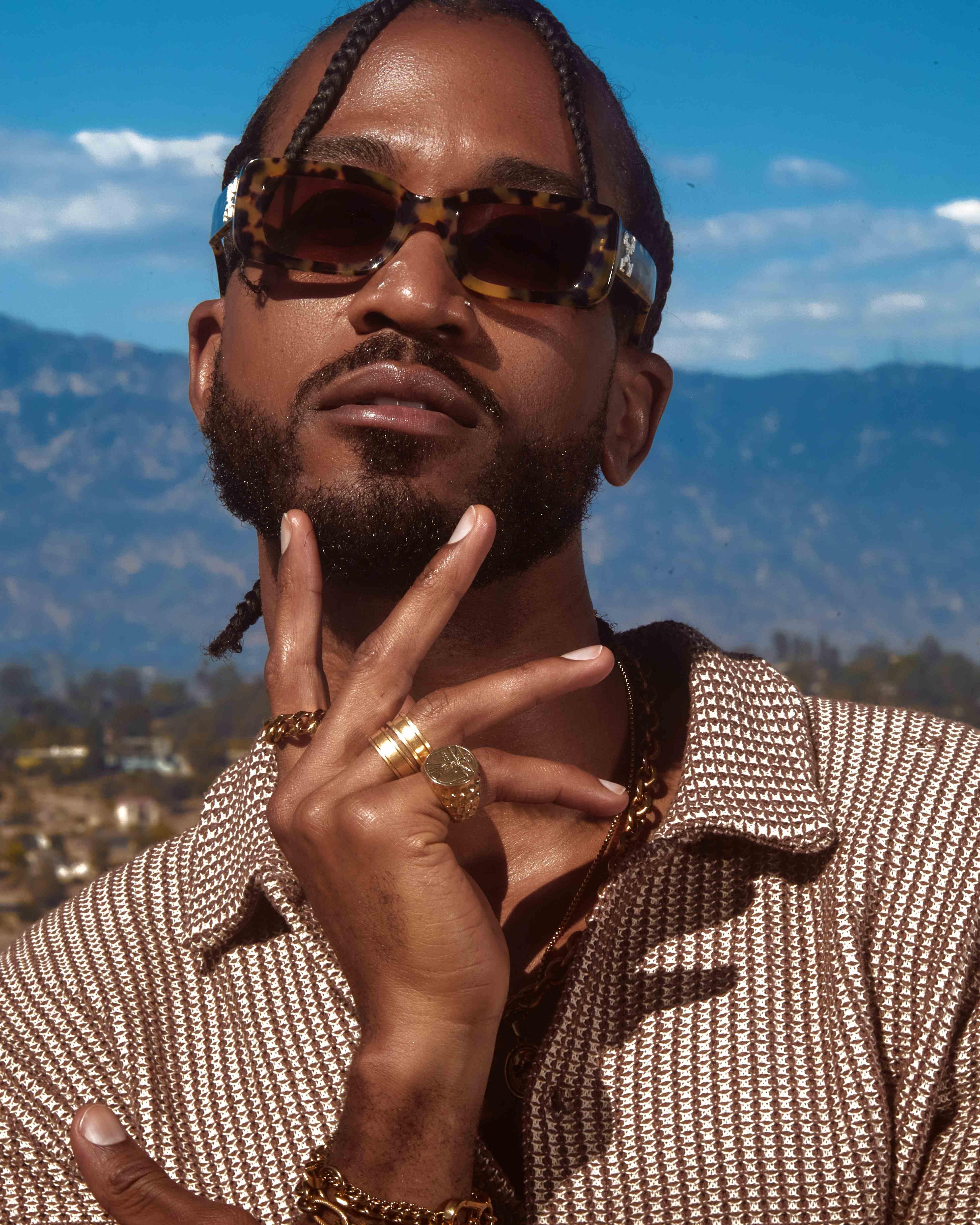 He developed a sound called Psychedelic Afro-R&B, "an eclectic and global fusion of R&B, Afropop, afrobeats, reggae, and soul" that received rave reviews and drew even more new followers.
Still high off the success of his last singles, the musical visionary teamed up with Nigerian Afrobeats superstar, Patoranking, for "Roll On Me" produced by Trakmatik, Swanky, Hvstle. The video directed by K of PriorGold Pictures was also filmed in Naija. "It was important that I recorded "Roll Out" with Patoranking in Nigeria, to immerse myself in the afrobeat rhythms and culture. While there, I fell in love with the music, food, and fashion."
Further showcasing his passion for world cultures, evrYwhr also released four episodes of his new Transit Pictures produced show, Destination evrYwhr, an exploration of the world through music which premiered exclusively on KevOnStage Studios. The episodes showcase his travels to different places where he connects with the people and learns about their culture and music. His upcoming episode will feature footage captured during his trip to Nigeria.
As evrYwhr's journey continues, his new single, "Roll On Me," and his travel show "Destination evrYwhr" will take you literally everywhere! So, go and get your passport and be ready to roll! evrYwhr's debut album, will release on Saint & Citizen Music summer 2023.