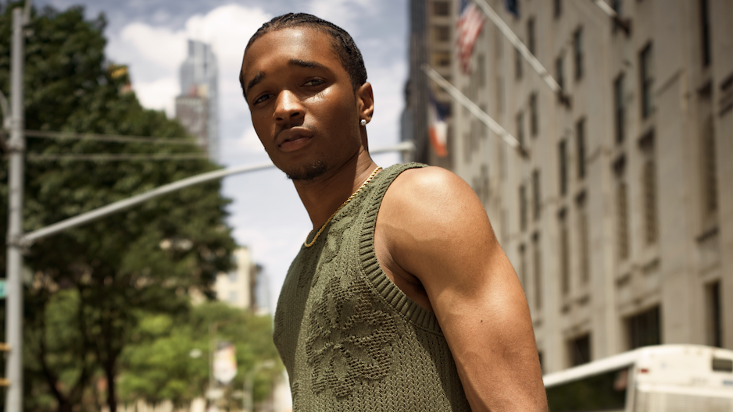 A Dream Within a Dream
Unveiling Isaiah Hill's Dual Ascent in 'Swagger'

By Rafael Pena

Sep. 1 2023, Updated 4:10 p.m. ET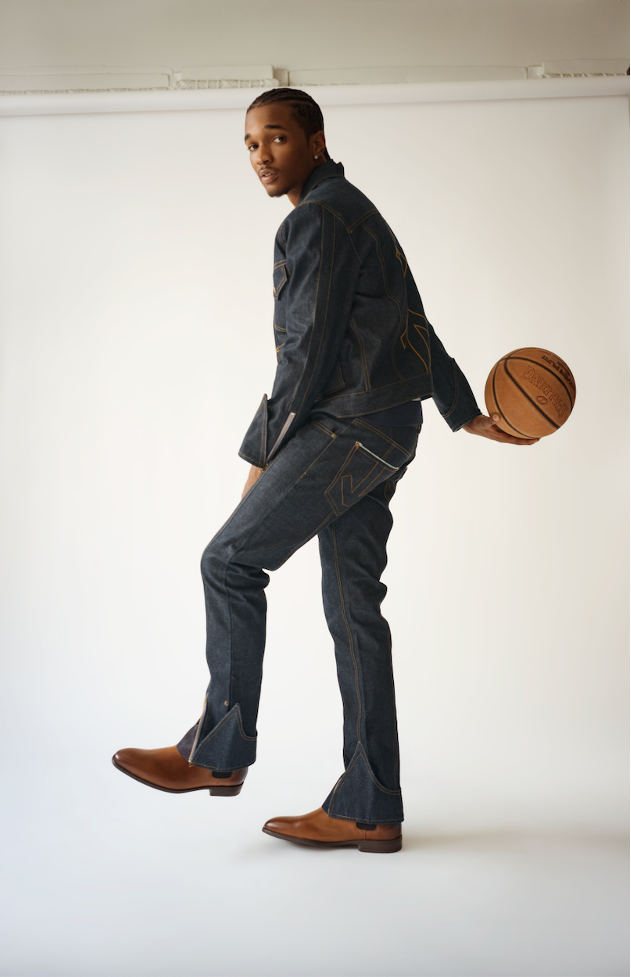 Discipline often flies under the radar, but it remains the crucial ingredient in the recipe for success. The difference lies between those who merely dream and those who take action. While natural talents may be abundant, true elite status is reserved for those who put in the hard work consistently. A prime example of this is Isaiah Hill, an aspiring D1 college basketball recruit, who unexpectedly found himself in the world of acting during the pandemic. Now, at just 20 years old, he has become one of Hollywood's rising stars, landing the lead role in the Apple TV series "Swagger," loosely based on NBA superstar Kevin Durant's life. A living juxtaposition, Hill embraces both his basketball aspirations and his newfound passion for acting, finding growth and self-discovery in both domains.
We understand that "Swagger" marks your debut as an actor, and we're curious about how the transition has been for you. Coming from a background of discipline in basketball, how did you adapt to a different talent like acting?
It was a huge transition, I never thought I was going to be here. I was training to be in the draft class you just saw a couple nights ago. I used to worry more about what was authentic. As athletes we often laugh at actors. Rappers call people actors as a slight. But this (acting), I had to grow a deep respect for this. And not block my blessing. Because this was really given to me by God. I've had so many different milestones and checkpoints throughout just worrying about so many different things. But when I talk to Kevin Durant and KD's moms, they always tell me to put emphasis on the work, and trust the work. Just have gratitude for where you at. Once I figured out how I wanted to impress myself in the second season, it made all the difference.
With such a talented ensemble, are there any specific castmates who have been guiding you through this journey?
I would say, we really got each other through. We really lean on each other, and that's what you see on the show. But, I call on all of them. I'm one of those guys that is super down to earth. I don't like to put myself above anybody. I feel like in the first year I really wanted to get back to playing basketball. But in the second year I was really present. And we went out together this year. We really became friends. And in the gym we push each other's limits. I can really call on all of them to be that brother. And give me a view of myself from the outside. I also had to really trust myself this year. I probably caught myself looking at playback a little more than I should've this year. But I had to figure out what professionalism means to me. And we all were doing that at the same time.
Article continues below advertisement
I'm sure you can relate to the role you play because you're basically growing up before our eyes on TV. It's a lot of transition from being a teenager to becoming a man. What can you speak to as to how you and Jace are similar? Also, you remind me of KD in some aspects, you have a similar poised demeanor.
Well Jace Carson is my son! That's my little bro, I taught him everything he knows.
That poise, that sense of responsibility, that's what I wanted for Jace this year. I wanted people to understand he's growing into a young man. That knows what he has to do, raise the stakes, test his limits and grow, kind of manifest things for himself. He really watches his words, we are really both our best and worst critics. We really want to challenge ourselves, impress ourselves. Jace beats to the sound of his own drum, he's a leader, he's different but… still not better than me.
Isaiah, with your involvement in Apple TV and being part of various circles—family, friends, and teams you've been part of—how have your relationships evolved with the newfound stardom you've gained through "Swagger?"
It's gone through so many changes, I think in the first year me and the world had to grow. I had to play a 14-year-old boy for two years shooting the first season. It was tough, kind of like stunting my growth to make sure the character was correct for season one. And it's been tough, my relationships - I left high school my sophomore year, we barely finished, plus covid, but I graduated then had to take a break from school. Right now, I want to go back to school more than ever. It's been really interesting, because I honed in on my integrity to myself this year and just showing that I belong and proving to myself that I'm not gonna let myself down in season two, but I feel a lot better. This acting thing is not for the weak.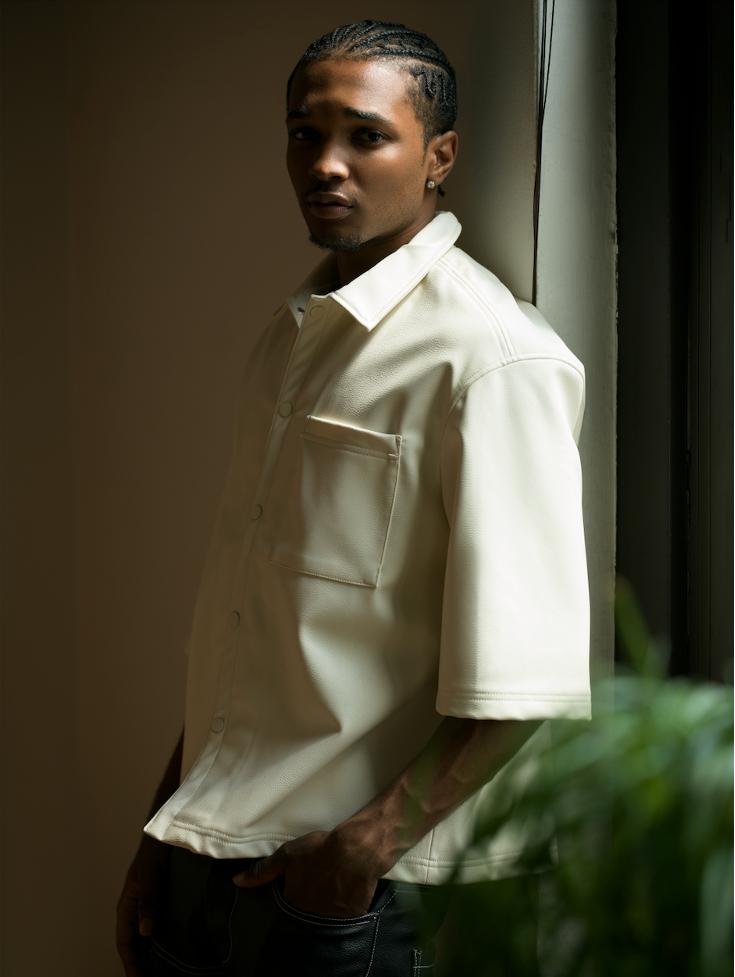 Article continues below advertisement
How have your closest relationships evolved since achieving stardom? Have there been significant changes?
Right now I see myself desiring a stronger conversation. It's changed, some people drifted from me that I never wanted to drift from me at all. It's done a whole lot to my recruitment process. I also have a little brother, that's 14, that's growing just like Jace. That I had to take a lot of time away from, because of the show and I haven't been able to be the older brother that I want to be. So when I come home that's very important to me. Making sure that he's got the tools and doesn't have to go through some of the stuff I had to go through. Relationships, you find yourself looking for someone that can really embrace you. but also don't want to feel like you're stepping on your friend's toes by talking about yourself, you know. Everybody has had to adapt to my life, most importantly me. But I'm putting in the work and being more present on the set this year has come to fruition.
Let's get back to Isaiah. So you wrap season one and I'm assuming you get one of the biggest checks in your life. What's the first thing you went out and bought?
Probably some shoes! I got so many shoes, dog. I'm a sneakerhead. I love designer Louis Vuitton especially. One of the first things I did was take my friends to the mall. My two best friends that was getting with me. The people that were praying for me through the process. I wanted them to understand I had the utmost gratitude for them being there.
I've heard rumors that you're interested in starting a production company. Can you share if there are any other projects or business ventures in the pipeline?
Swagger ain't on me, it's in me! I'm a young pioneer just trying to push the culture in a positive direction through these movies. I want that authentic, that raw stuff coming out. I have scripts we been shopping around, scripts in development, I know it's tough producing your first film but I think it's something I need to accomplish for myself and the community needs to see. So I'm just doing all my research and my homework so when I step to the table, I step correct.
It seems like a part of you still yearns for basketball to play a significant role in your life. With your newfound focus on acting, do you believe there's a chance for you to regain the drive and opportunity to play ball again?
Right now I'm working out just going back in on my foundation of skills, what got me here. Like KD said to me in a meeting, When good things happen to me I like to retrace my steps and show gratitude. I also own an AAU program in LA, and we just constantly giving back to the community and pushing kids to be the best version of themselves.
I also would like people to know, whatever reason my recruitment stopped happening, that basketball is my heartbeat. It's always a great day to play basketball, I'm never above no coach or player in this thing. I adore the game, I adore winning and I got to give it one more shot before it's too late. I see a lot of old heads in that NCAA tournament. So If anything I'll be sure to stay in shape, in case someone decides to try me, I'll be ready.
Article continues below advertisement
What do you say to young people like yourself that have similar dreams and aspirations? How would you drive them to not give up? What advice would you give them?
Just move with gratitude. Run your race. Listen to yourself and impress yourself. Sometimes you have to watch film, read the room. The swag is in gratitude. People can see you and see how happy you are to have an opportunity to reach where you come and they'll hire you just off that. That's how I got to where I'm at. It's the gratitude. Make sure you never lose that. Trust yourself, we're all born with this conscious. Watch your words and your thoughts, watch the way you talk about yourself, set the bar high and move with gratitude.
"This interview was conducted before the SAG-AFTA strike was implemented."