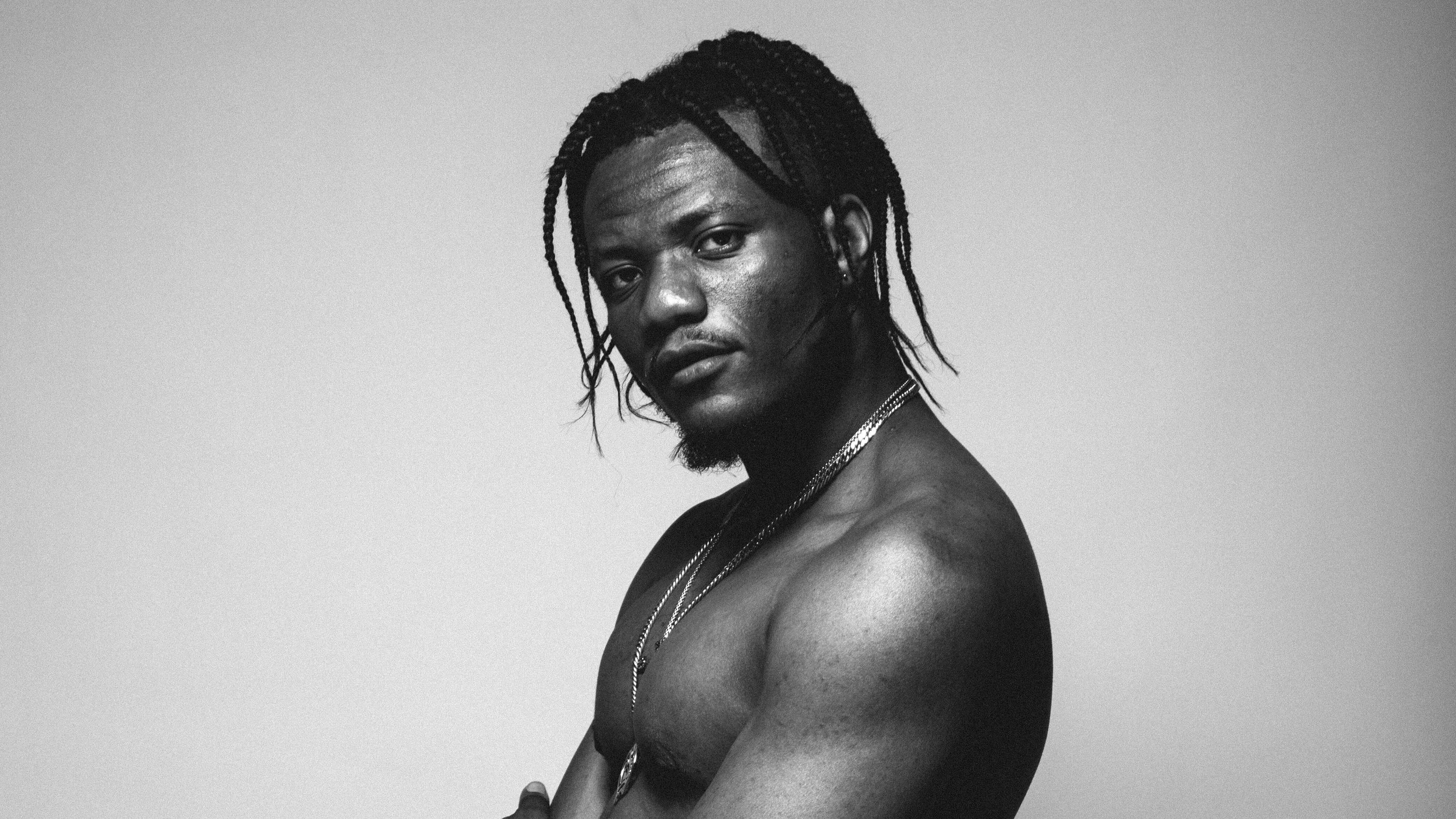 Reasons to Pheel Good: A Conversation with Afrobeats Hitmaker Pheelz
"I just wanted to start telling my own story. I had been playing well 'on the assist' or 'supporting striker' for a while, so it was time to take the center stage and shake the world my way".

By Jason Kwame

Jun. 5 2023, Published 4:30 p.m. ET
"I just wanted to start telling my own story. I had been playing well 'on the assist' or 'supporting striker' for a while, so it was time to take the center stage and shake the world my way".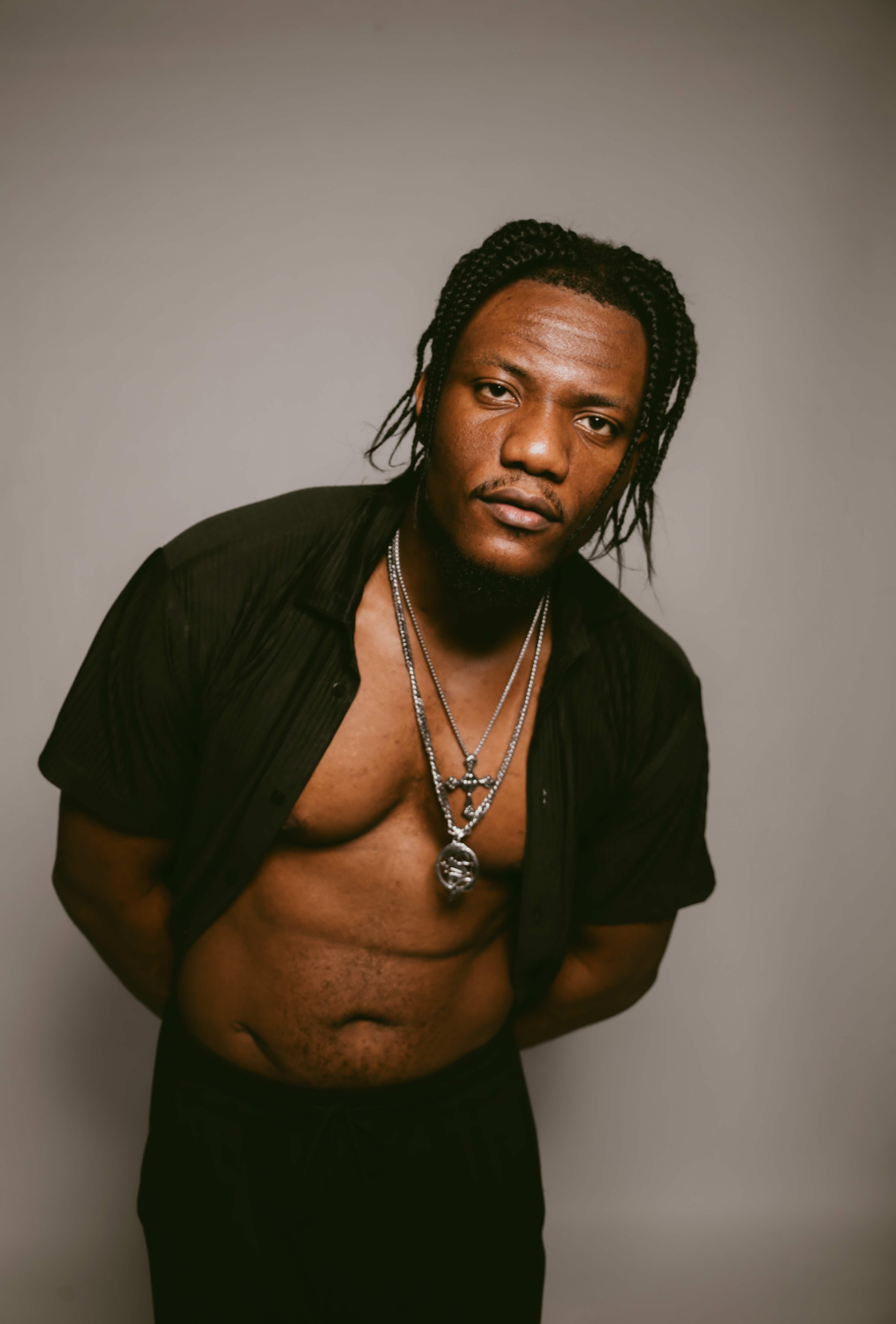 What's for sure is 28-year-old Phillip Kayode Moses, better known as Pheelz, didn't drop the ball when he made the jump from being one of Nigeria's go-to producers, to a global hitmaking artist himself. His own songs like 2022's fun, sing-a-long anthem Finesse, & the uptempo, charged Electricity featuring Davido have taken the charts, the clubs - and Tik Tok - by storm. Finesse has a mind blowing 79 million views and a Billboard Global 200 entry. That's not even counting the remix with French Montana.
Pheelz' growing success on his own makes sense, since he's been hip to the afrobeats scene and beat making game since age 16. He earned his stripes, badges and multiple award nominations - as a hungry newcomer producing for veterans like Olamide, M.I. and more recently Fireboy DML ("Scatter"), Mr Eazi ("Surrender") and Teni ("Billionaire"). What better way for Pheelz to discover the makings of a party starting, body shaking record than producing for Nigeria's biggest talents for over a decade? The stage had already been set, and Pheelz had been warming up way before afrobeats had blazed through the United States and the United Kingdom.
Now with an EP perfectly titled Pheelz Good, an upcoming album on the way and feel-good bangers that deserve a spot on our summer playlists (make sure to get into the smooth & sultry single Pheelz like Summer), Pheelz taps into "a different frequency". One that is making waves globally. It feels - and sounds like - it's his time! Here's his take on that:
Article continues below advertisement
Congrats on the incredible back to back successes Pheelz. First things first, what are the main messages or "Pheelings" you want to express with this new EP Pheelz Good?
There are just three feelings I want to express with Pheelz Good. Three feelings I feel most of the time. The first is the Lover boy feeling which can be heard in songs like "Stand By You" and "Pheelz Like Summer". Then there's the bad boy feeling which can be heard in "Pablo Escobar", "Finesse", and "Ballin". Finally, there's the culture boy feeling with songs like "Emi Laye Mi", "Electricity", and "Ewele."
How long did it take to perfect it? What was the process like for you?
It took roughly four to five years to finish the EP. Although it's enjoyable, the process was kind of tedious because I had to go through a phase of self-doubt and make sure I was strong enough to embark on this new journey. So, I just had to make music, tune out the world, and do my thing.
What would you say your favorite track is and why?
It's actually unfair to pick a favorite track, but if I had to, It would be "Pheelz Like Summer" and "Stand by You" because I think they are global records.
The visuals for Pheelz like summer video recently dropped, and at the right time too! You filmed it in Ghana right? How was that?
It was amazing filming that video because we shot it in a place where a lot of slave trade used to go on. So just shooting my video in that location and turning it into something beautiful is monumental for me.
How did you know this was the perfect sound to drop for the summer?
To be honest, I don't know. I just make my songs. If the world or my fans say it's the perfect song for the summer, who am I to say otherwise? But yeah, It's the perfect song for the summer for sure!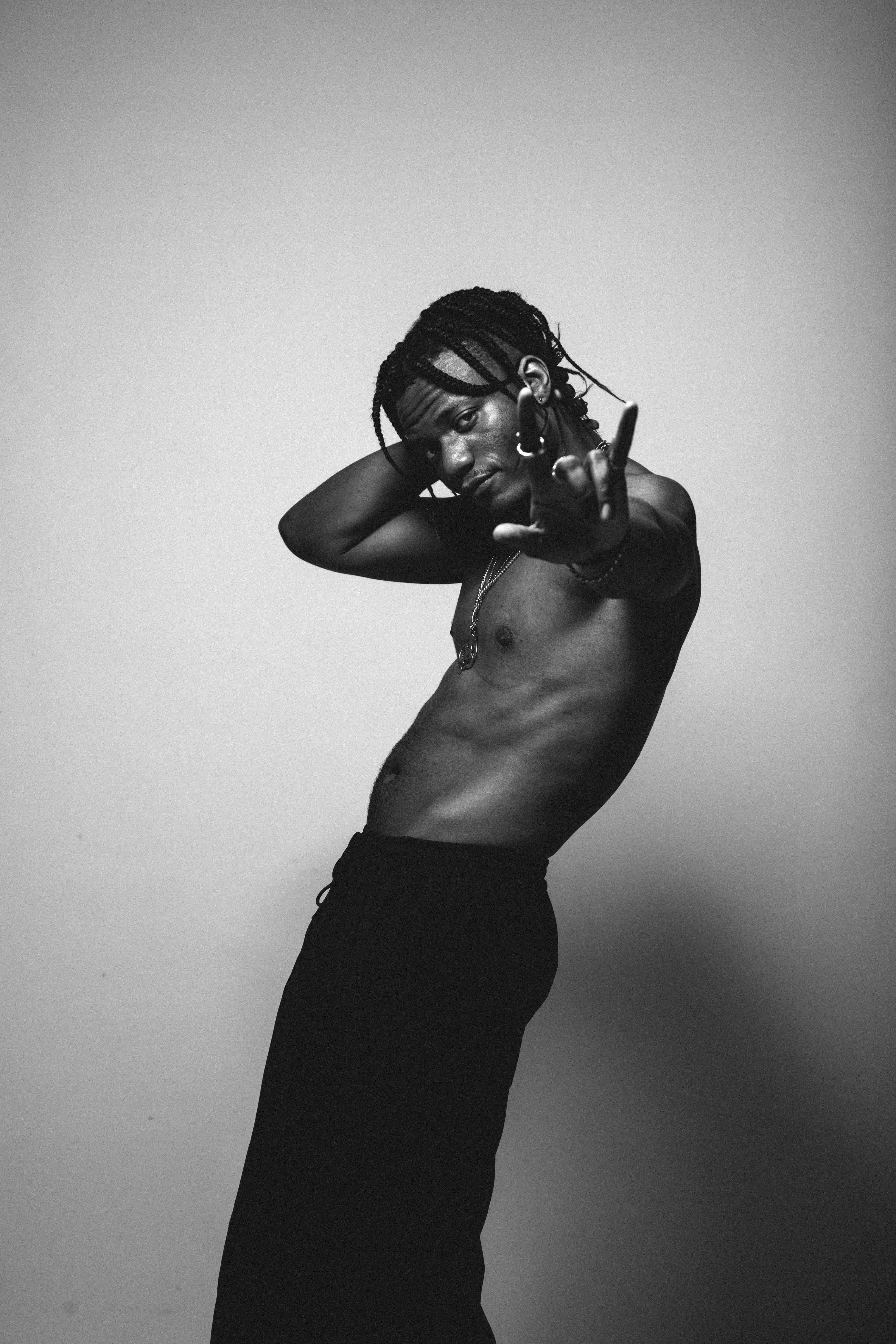 Article continues below advertisement
Now looking back a little , what's it been like seeing the global reception and love Finesse has received over the past year?
It's been crazy...it's been a blessing. A lot of these things still surprise me and I feel like I still don't fully grasp how big the song is. It's a blessing I don't take for granted at all.
How did the collaboration with Davido come about for Electricity?
That was while we were working on his current Timeless album. It's crazy because none of the songs made the album. But we made "Electricity" while we were working on it and just decided to make a song together for my project. "Electricity" was supposed to be my first release in 2021 but then, "Finesse" happened and we had to pause the release.
Now on songs like Pablo Escobar, you get deep about the hustle, advice and wise words from your parents, and also making it or proving yourself as an artist…am I right? Powerful lyrics by the way…
Yeah 100%, "Pablo Escobar" is about who I am and how I see myself.
Going back to your music origins, how did a 16 year old Pheelz get the opportunity to produce for Olamide and make a historic hit like First of All?
Olamide has been my friend for a long time. We met when I was 14 years old and were both under the tutelage of ID Cabasa. We became brothers and friends and literally grew together. When it was time for him to start his own thing, he hit me up. That's a longtime bond.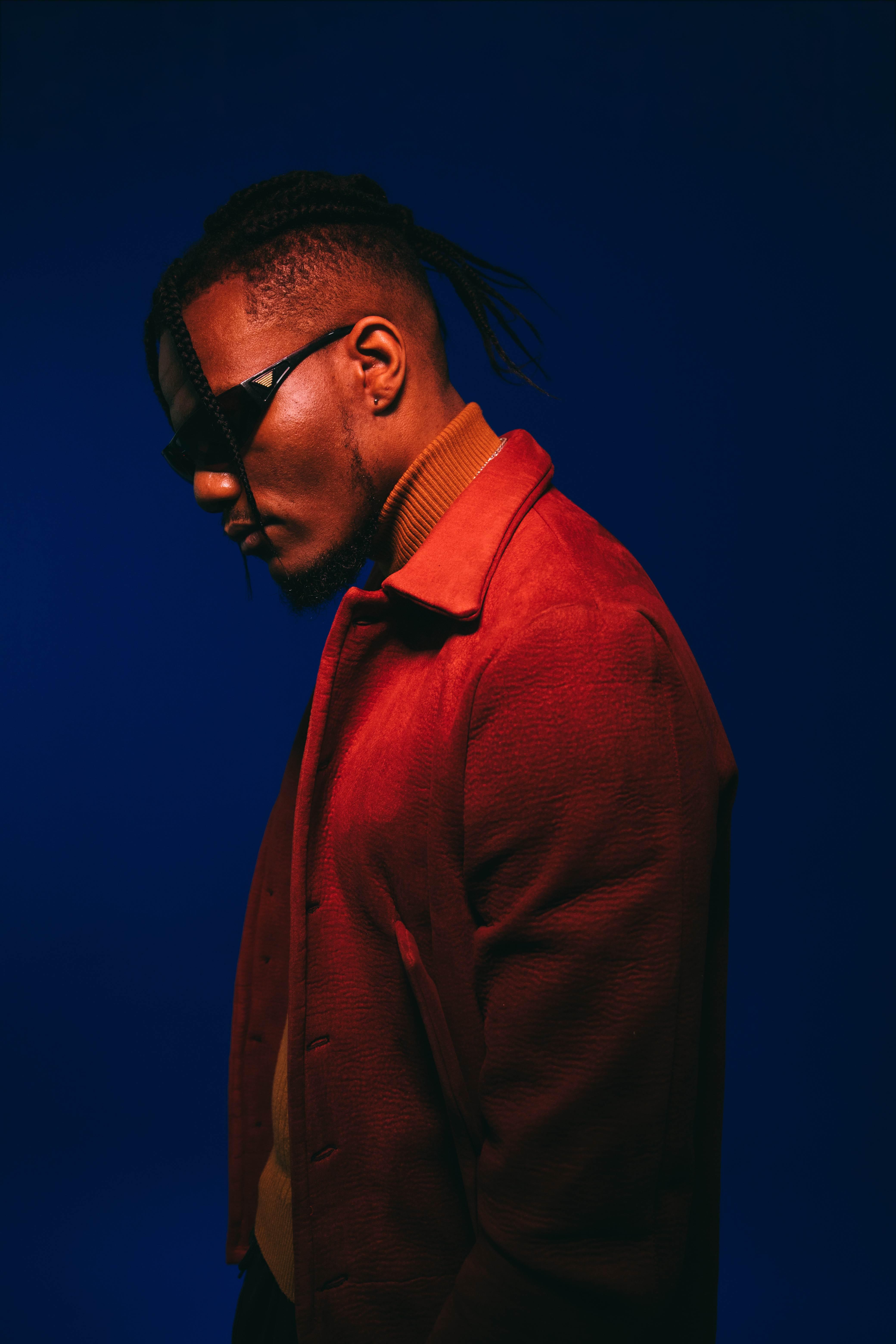 Who were your musical inspirations back then? What did you grow up listening to?
I grew up listening to a lot of I.D Cabasa, Pharrell Williams, Timbaland, Don Jazzy, Jay-Z, Kanye, Rick Rubin, and Drake. Just to name a few.
How do you separate the two: producing for yourself vs. producing for others?
To be honest, I'm still figuring it out. At the end of the day, It's all about making music. So whether I'm creating for myself or for others, as long as I'm making music I'm fine with that. My own music has to feel like me...it's just me being me and doing my thing. Music is life for me.
What's next for you? What do you hope for as an artist?
Arena tours, stadium tours, more music, more chart-topping global bangers, and being an entrepreneur on the side.
Is a tour on the cards?
Yes, for sure. This year I want to start touring. I've been doing a bit of it. So far, I've done LA, New York and Texas. I also want to tour Africa and Australia.