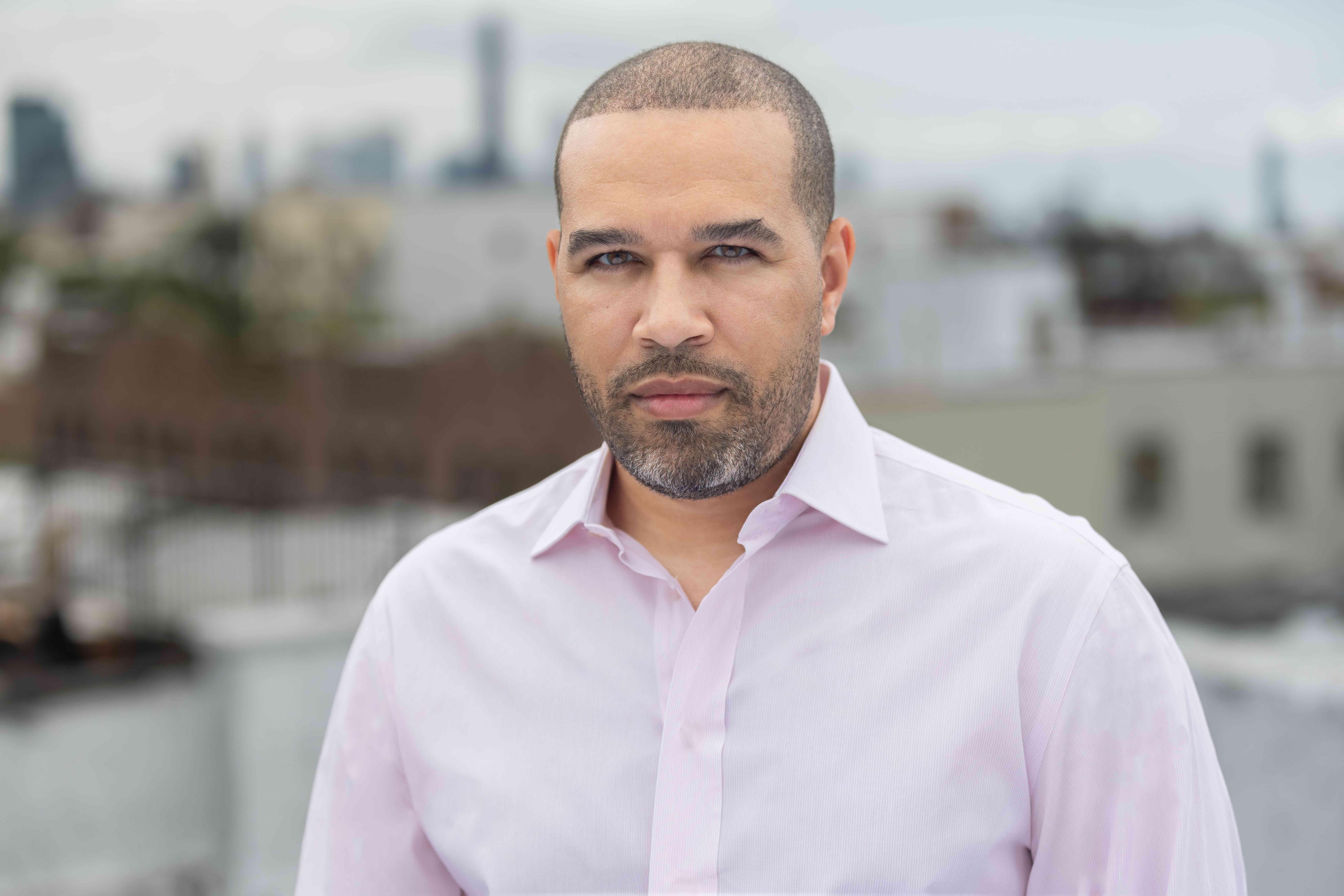 Setting The New Standard
Hailing from Newark, New Jersey, Ish has propelled himself to reaching new summits as he expands from entrepreneur to entertainer. Bleu got an opportunity to catch up with the Podcast star recently

By Jerrod Eastman

Jul. 14 2023, Published 3:26 p.m. ET
Hailing from Newark, New Jersey, Ish has propelled himself to reaching new summits as he expands from entrepreneur to entertainer. Bleu got an opportunity to catch up with the Podcast star recently
How has growing up in Newark helped you in your career?
I feel I had to grow up a little more rough than others due to my environment. That prepared me for the harshness of the business world because even though it may look different you still have to deal with obstacles.
What was the biggest transition since being on the Joe Budden podcast?
Having people recognize me in public because I'm normally reserved and meek. To have that happen more frequently is something I definitely had to get used to.
Have you gotten comfortable with being recognized more often?
I could say something, it's still something I'm getting used to. The interactions are also 50/50. The women tend to give me the face and mention views they feel are misogynistic while the fellas tend to reiterate my views from the pod they designated with and how it applies to their lives. It's all love though, I enjoy it either way.
How do you navigate discussing controversial and sensitive topics while keeping the conversation entertaining and respectful?
I'm not normally able to get my whole point across because of having to share with other voices. On top of that many of the times people address me they've seen a clip of my response. Luckily we have to film frequently. I can address something on the next episode I may have not gotten to elaborate on otherwise.
What do you want your voice to represent within culture?
I want my voice to represent being able to make it from where I'm from. There aren't too many examples of success for people that are from where I'm from. If I'm able to impact the next generation to be entrepreneurs and show them it's possible that would be ideal.
Article continues below advertisement
What does success within the entertainment space look like to you?
It could look like me on Law and Order for the next 20 seasons or something else within the field. I'm open to a lot of avenues within entertainment. In terms of outside of that, being able to educate other people that look like me and growing my other endeavors of real estate and construction would be something I hope to do.
What made you want to start podcasting?
Honestly, I never wanted to do it. Joe would always invite me to the pod because even though I'm reserved, if I know you I'm very opinionated and I like to argue. One day I'm by Joe late and he casually mentions, "Why don't you ever go on the pod?" I told him "Next time you invite me I'll go." His response was "What about today?" I looked at my watch and it was 1 a.m. I decided to keep my word and I've been doing it ever since. I honestly wanted to help my man out because he was going through some transitional things and I was able to help.
Have there been any episodes that had a significant impact on you personally? If so, which ones and why?
The thing about the Joe Budden Podcast is our guests are diverse. We truly do have people from all walks of life. Recently we had Killer Mike and that was a very insightful interview to see his views on how to make our community better as well as speaking about his album was an amazing episode. Another one that sticks out is Jadakiss, his father, and his son there to promote their coffee. Seeing this gangsta hip hop artist with his father and his son showed something beyond his music. It was impactful to see three generations of men in business together.
Do you feel working with Joe Budden has presented more challenges or more understanding between you two?
I've known Joe for 20 years and Ice for about 15. The way I could speak to them is different from someone I don't know. If I tell one of them to, "shut the f*** up" or "get out of here," there's more understanding as opposed to someone else.
What do you feel makes you unique within the podcasting space?
My ability to be eclectic in many topics helps me to be able to speak on a very wide range of things.
What has been the most surprising or unexpected aspect of podcasting for you?
I never watched Joe's podcast. It was surprising how lucrative the space was. I also didn't know how much of a production it truly is. Having that insight definitely makes me look at the space differently.
How do you approach each episode?
Honestly I don't have any superstitions or anything like that. I'm just showing up and being myself.
How has being a part of the podcast influenced your own perspective on various topics? And has it changed the way you approach certain conversations or issues?
It made me account for feelings. I understood that different individuals take things differently. The show has improved how I deal with that. Also the perspectives my other co-hosts have are not from my life experiences. For example Melyssa Ford can give the perspective from a woman who's accomplished what she's accomplished and give me a different outlook on certain topics. The guys I understand a little more but, the show gives all of us an ability to learn from each other's vantage point.
Is there anything your fans should be looking out for in the future?
I have a book coming soon about business, spirituality and mentality. How they are interconnected and how that can help you achieve new heights.