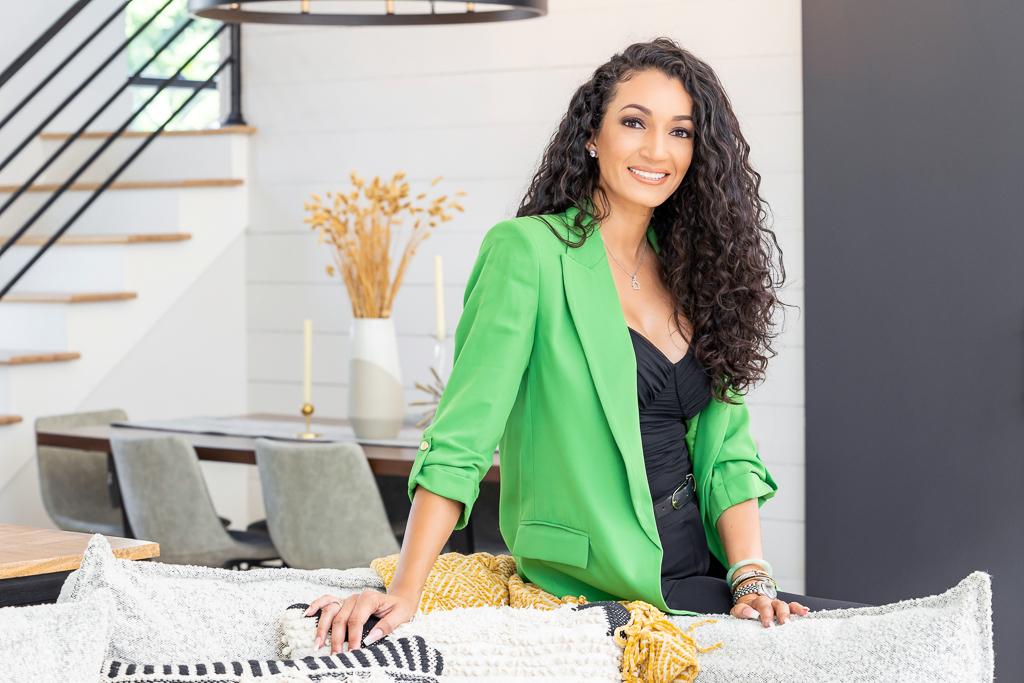 Wendy Wiltz: On A Mission To Educate African Americans On The Benefits Of Home Ownership
Through informative workshops, insightful resources, and personalized guidance, Wendy is dedicated to equipping individuals and families with the knowledge and tools they need to make informed decisions about home ownership.

By Truth Hawkins

Aug. 21 2023, Published 12:00 p.m. ET
"It shouldn't be stressful."
For many, homeownership has long been regarded as a core component of the American dream - along with having a successful career, earning a college degree, or starting a family. However, due to inflation, rising rates and a lack of education on "how-to" secure one's dream home, some are deterred by the idea.
Meet Wendy Wiltz, a former model and New Orleans native who - using her platform in real estate - has made it her mission to inspire African Americans to pursue property ownership; both domestically and internationally.
Recently, Bleu had the opportunity to chat with Wiltz about her early career in real estate, the biggest myths associated with homeownership, her new show, Invest Away, currently streaming on with Tubi & Xumo, and so much more. Check out our interview below.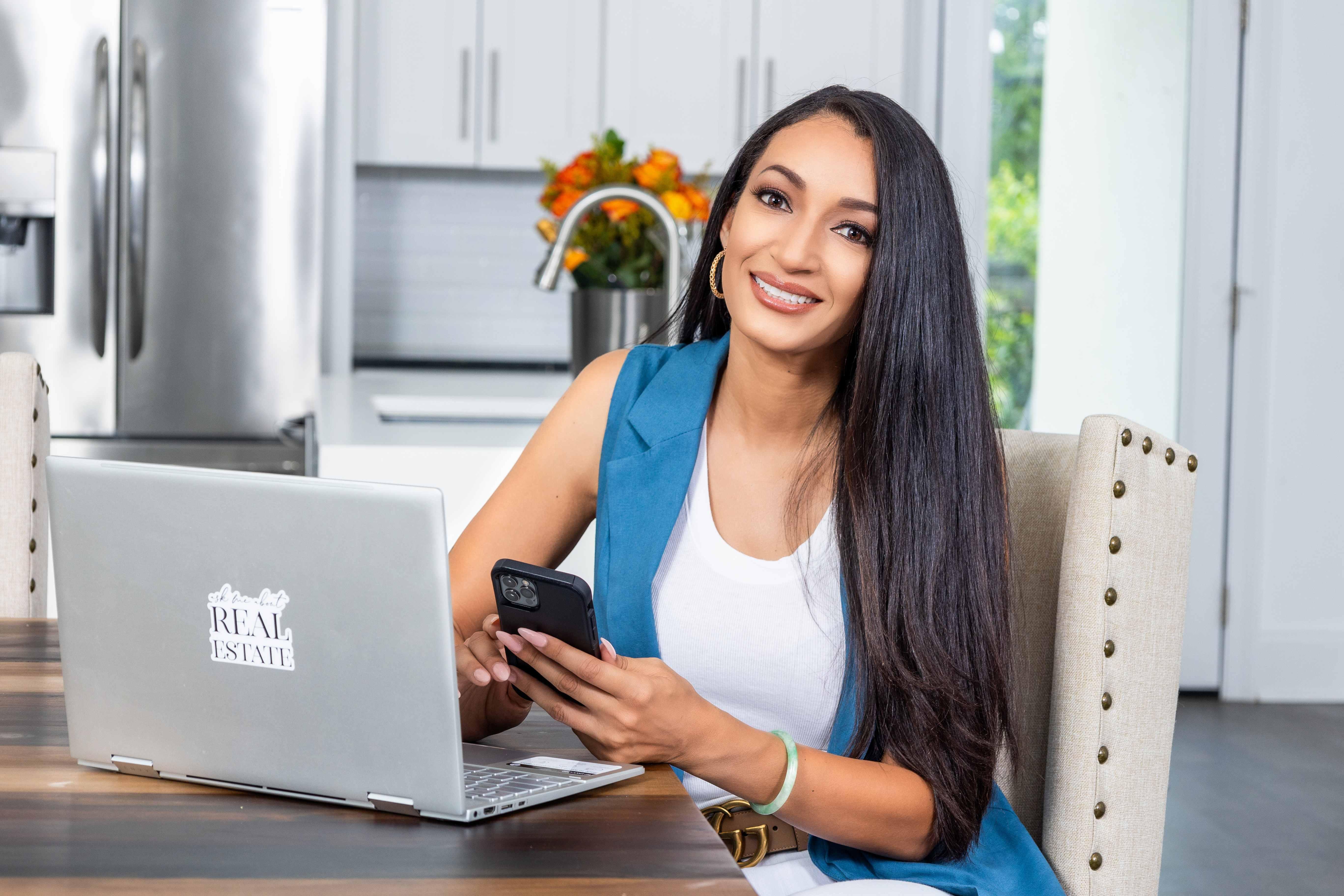 Bleu: Talk to us about your transition from the modeling industry to diving into the wonderful world of real estate…
Wiltz: Modeling was something that I got into when I was like 13 years old. And of course, succeeding in that industry in New York was like the big city dream. I went there [New York] after [Hurricane] Katrina. But I went with the expectation that I was gonna be able to return home within a week or so. When I realized how bad Katrina was, that's when I just decided to make it home. I mean, I really had no choice. I just had to adapt with what was going on, get a job - worked in that for years.
When I was about 20, I started taking the real estate class. But I was also taking it right at the time of Katrina. So, in the midst of relocating, real estate just sort of took a backseat. Before I knew it, I was already there [New York] like four and a half years.
Bleu: At 25-years-young, Wiltz shared she had her daughter, which lit a fire under her to pursue more "stability." And so, she worked for a production company, even a mom-and-pop business - to ensure she was in a position to better provide for her daughter's needs as a single parent. It wasn't until a moment of vulnerability years later, when talking with a close friend Wiltz felt her desire to finish real estate school reignite.
Months later, thanks to the mentorship of a local broker - staying heads down in the books - Wiltz was successful in obtaining her license in January 2020 - stepped into entrepreneurship.
Article continues below advertisement
Bleu: What advice would you give a hopeful homeowner who has no idea where to begin?
Wiltz: I usually first remind them, most people don't know where to start. From the very beginning, it's a journey. It's not something that if you speak to someone who purchases or closes on a house today, they're not gonna tell you that they first thought about it 30 days ago. I think that's what helps people like your own just hesitation and fear. Fear of, 'I don't know what I'm doing' is what holds you back. I get that a lot. I get it from people who maybe didn't grow up with family owning homes or they don't know anyone that owns homes - they're always just like, I just don't think I'm ready yet.
A lot of times you're closer than you think you are. It's a step-by-step process. Let's discuss it. Let's do a consultation or just discuss the process. And then once they realize, it's one step to the next and then the next one - you're not alone.
Bleu: What would you say are the three biggest myths you come across when working with clients?
Wiltz: There are people that think it's stressful. I've had clients say, 'Oh wow, like this, this seems so easy and smooth.' And it's like, yeah, it should be - it shouldn't be stressful.
Another myth is that you have to have so much of a down payment - so much money saved when the reality of it is, you don't. Because now PMI on mortgages is a lot less than what it's been - decades ago. So having to put 20% down - you don't have to have that. There are some areas where if it's a rural development, you don't have to put anything down. There are also new construction developments that run deals and may have 0% down or 3% payment assistance.
You have lenders that have payment assistance. So it's just, if you can pay a certain mortgage and what rent costs these days, most people can. You have to be okay with sort of living your wage - if you're paying $1,500 a month rent, no, you can't go buy a $500,000 house. But you can make a great decision to buy what you can afford and at least start to reap some of those home ownership benefits.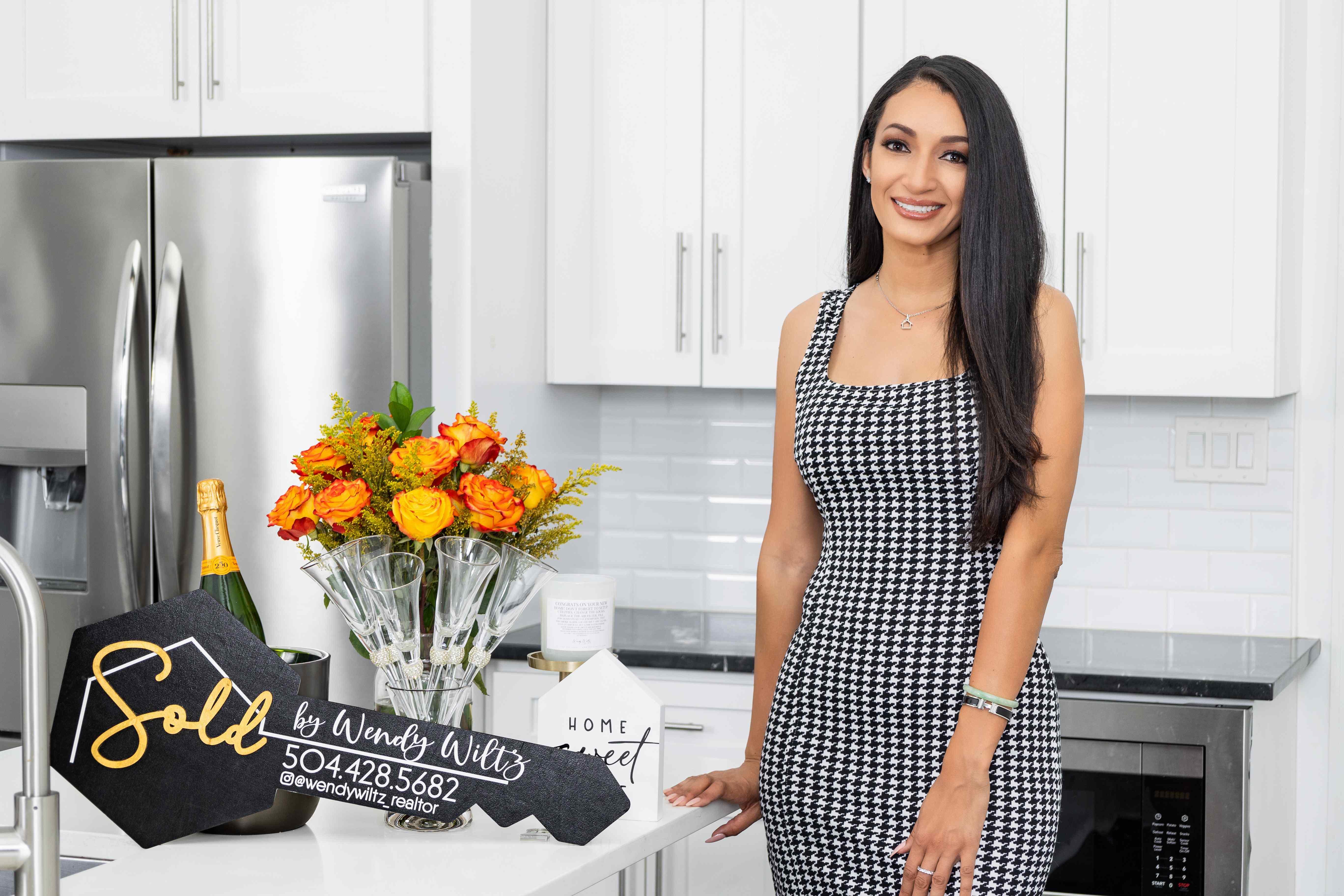 Article continues below advertisement
Bleu: What in your opinion are the biggest benefits of home ownership?
Wiltz: Number one, I would have to say tax write offs - being able to write off that mortgage interest. If you have a small business or you are entrepreneurial, also being able to take advantage of those home expenses, that are write offs.
And you have peace of mind knowing that your mortgage is not gonna go up - providing, you don't have a certain kind of balloon payment loan. You can actually stabilize your household expenses and you're not worried about inflation or your rent going up every year. Things like that definitely bring peace of mind.
Bleu: You have a show coming out. Congrats! Tell us, what viewers can expect from Invest Away?
Wiltz: Invest Away was sort of like my little baby made up of my love for travel and real estate. When I first got licensed in New Orleans and interest rates were so low, I was getting a ton of investors calling me looking for property for short term rental benefits. Just off the bat. They were out of town and not concerned with coming in and seeing it before putting an offer in. Pretty much sight unseen with me walking through FaceTime. But they had a lot of questions and when I started to help them get answers to those questions, the information that I was finding was that New Orleans was on a path to pretty much do away with short term rentals.
They were putting more rules into place - then you had to have the short term rental permit. And, in order to have the short term rental permit, you had to have a homestead exemption - only able to be retrieved if it's your primary residence. So right off the bat, an out-of-town investor is not gonna qualify for that.
Then I started to do some research and realized that we [New Orleans] were not the only place - Atlanta, Denver, certain areas of Florida - tons of cities did away with short term rentals. In the midst of doing a lot of the research however, I discovered different areas where it [short term rentals] were very welcomed - especially the islands. Their economy thrives off of it. Islands in different places where tourism is prevalent. They don't have enough hotels to accommodate the tourists.
I can remember my first scouting trip was to St. Croix. I didn't realize we were going to St. Croix, St. Patrick's Day weekend, and I'm in charge of trying to find a hotel for myself, a camera guy, and my executive producer. Everything Is booked. I'm like, why is everything booked? What's going on? And then, a realtor that I was speaking with, she said, 'Oh, it's St. Patrick's Day this weekend.' And I'm like, and, you guys are sold out? Cuz back home St. Patrick's Day is not a big holiday. And she's like 'Oh no, it's St. Patrick's Day this weekend.' And I'm like, and, you guys are sold out? Cuz back home St. Patrick's Day is not a big holiday. And she's like 'Oh no, it's big here.' She was able to help me and we ended up staying between two different hotels - hotels here were a lot smaller - just two, three stories. They may have 20, 30 rooms. So, it makes sense that the short term rental market was so big. Because they need people to come there - renovate homes and condos and things.
They don't feel threatened.
I was able to speak to residents that had very inspiring stories. I spoke to one guy - had a place in St. Thomas and a place in Puerto Rico. He retired and he's like, 'I spend a couple months here and then I short term rental and I go to Puerto Rico and then I stay there.' He just rotates. Makes a good living for him. You know, being retired, he's like, 'You can't be attached to things - worry about if someone gonna scratch my floors or break a glass or anything like that.' He would lock his stuff in his closet and just go. And, I'm like wow, that's like a super great experience.
Also in the process of meeting the people and finding out how easy it is for them, to get a permit or the tax benefits in places where there's no inheritance tax. So when I heard that, I was like, everyone says build generational wealth through real estate. But the reality of it is, real estate is left to descendants who, when they inherit, they can't afford to keep it. Because sometimes they may not be able to afford to pay the taxes and they end up selling it.
So to realize that there's other places where there's no inheritance tax, property taxes, literally nothing. In Turks and Caicos, they don't even pay property tax. That's beautiful. People need to see this. Like, they need to know that while you can no longer invest over here, there's another destination that will embrace your goals.
Learn more by streaming Invest Away, available on Tubi & Xumo platforms.