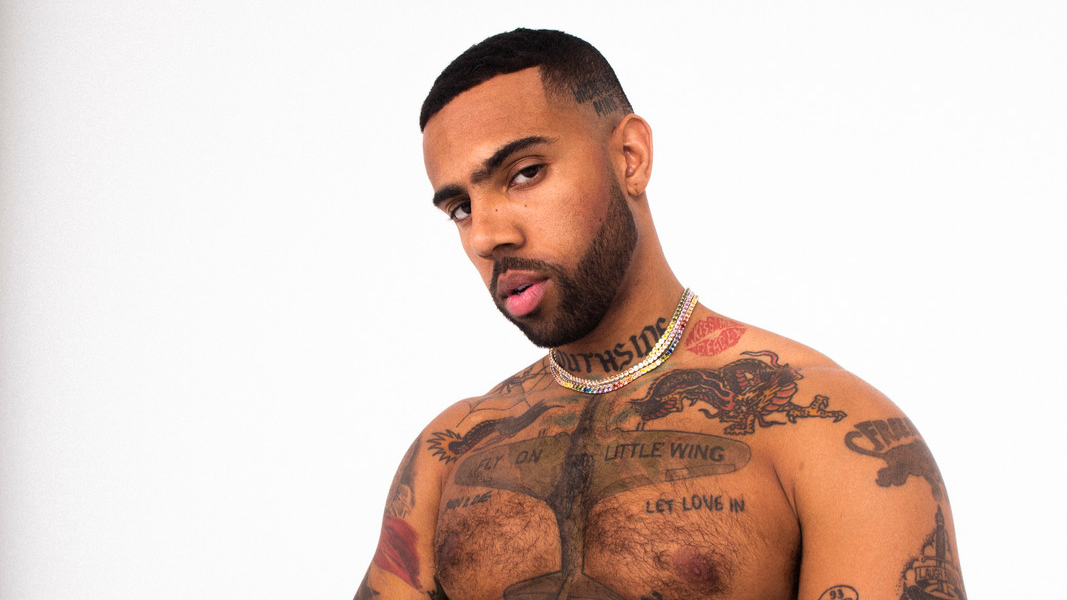 Where Has Vic Mensa Been!
The Chicago native speaks on his music

By Chris Lawrence

Jan. 25 2023, Updated 12:18 p.m. ET
The Chicago native speaks on his music, his affinity for cannabis and why he doesn't like to be called an activist.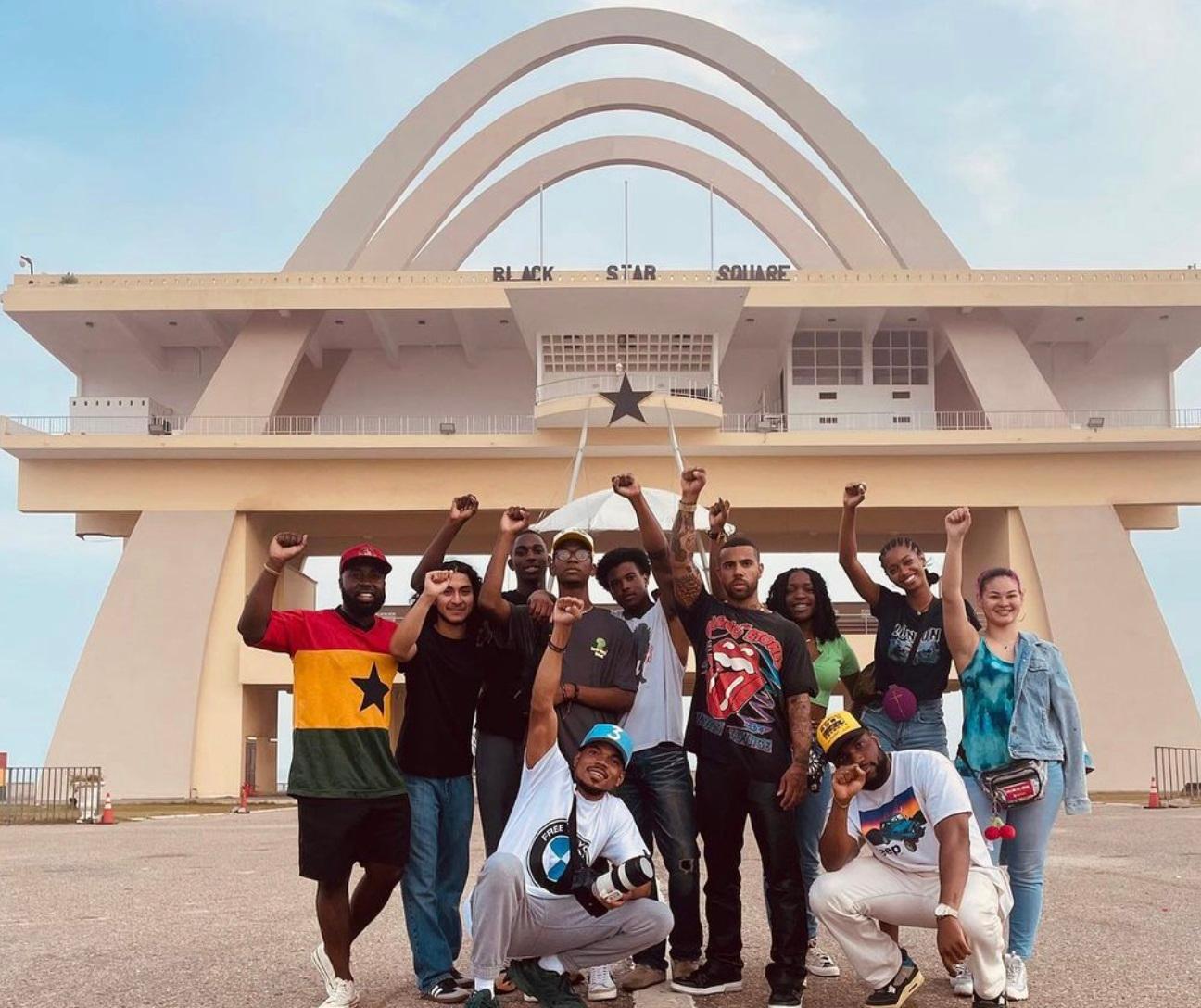 People have been asking… where is Vic Mensa? Myself included. Over the past few months we've been trying to schedule a live conversation. Spoiler alert: We never did. Truthfully that's fine. Mensa is not ghosting, he's working. Always creating. A lot of this current generation gets flack for being a multi-hyphenate, but Mensa is multitalented. His interests go beyond just being a rapper. At just a few months shy of 30, Mensa has a Grammy nomination, a few notable acting roles and a cannabis company.
Victor Kwesi Mensah was born to a Ghanaian economics professor father and a white American physical therapist mother. At the age of five, Mensah began training in Tang Soo Do, a Korean martial art he studied for 10 years. Growing up he was exposed to the musical stylings of Prince, The Clash and West African artists. His eclectic musical background probably best explains his innate attention to lyrics and his knack for infectious melodies and harmonies.
Article continues below advertisement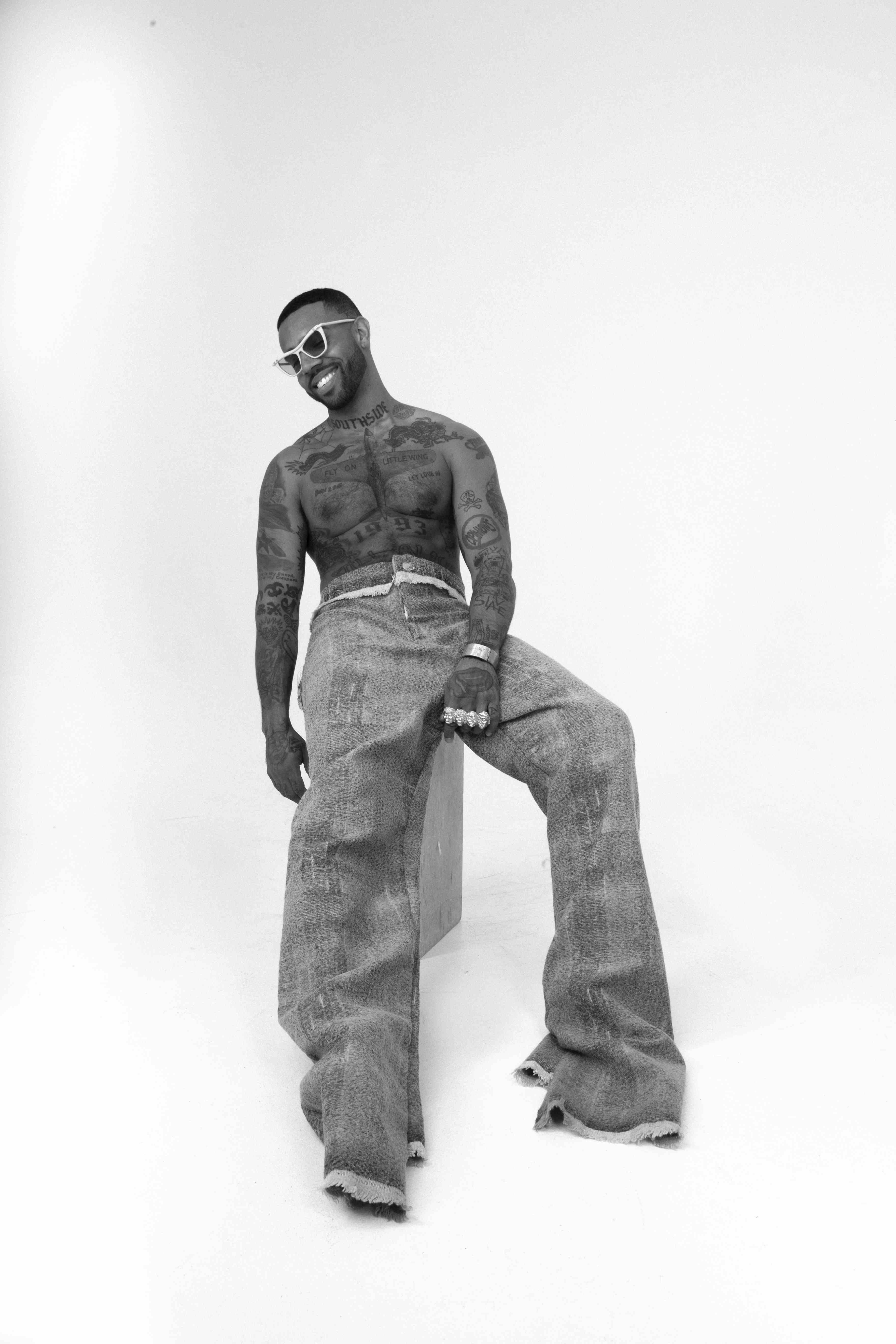 In early 2013, he released "INANETAPE" (a portmanteau of "internet" and "mixtape") which garnered critical success and earned him a place in 2014's XXL Freshman Class. From then on he released more projects and gained fame due to performances with Sia, Kanye and J.Cole.
His first solo full project "The Autobiography" was inspired by the seminal text The Autobiography of Malcolm X charted on the Billboard 200 and earned Mensa a "Best New Artist" nom at the NAACP Image Awards.
Mensa is also very passionate about the visual arts realm. In 2018, he founded SaveMoneySaveLife, a Black and Indigenous-led nonprofit which empowers people of color and pushes for change through the arts. Its programs include training for careers in media and communications, educating people on their constitutional rights and first responder training. Mensa recently sojourned to Accra, Ghana with Chance the Rapper as part of the Black Star Line Youth Program, taking 10 high school students from Chicago's South Side and West Side,
He and Chance are headed back there at the beginning of 2023 to perform at the "Black Star Line Festival".
Article continues below advertisement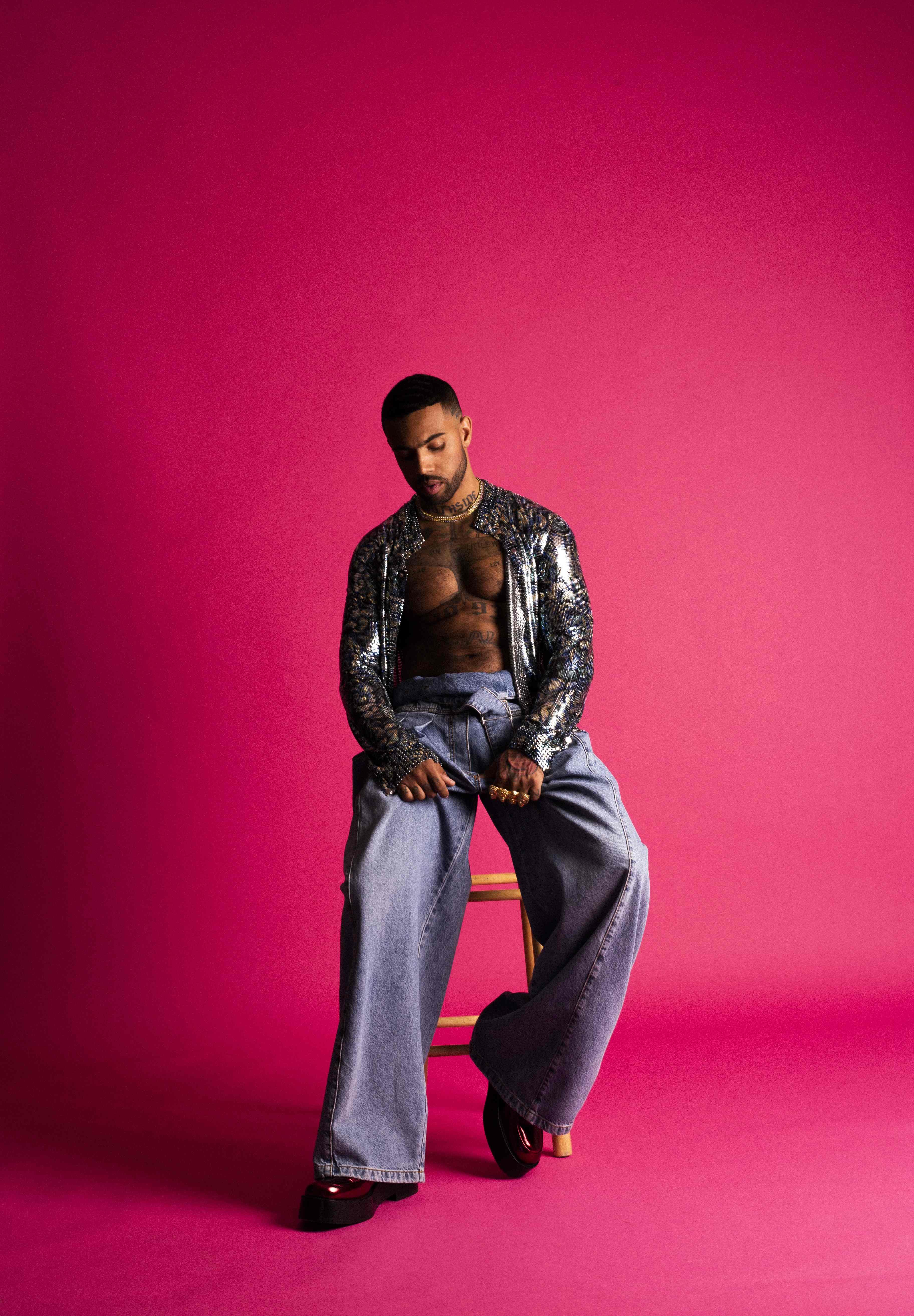 Not to mention Mensa has made a few notable appearances in film and TV including The Chi, Southside and Rel.
With all of the music he has created, it's hard to believe that he's only on his second full-length album. This currently untitled project is produced mostly by Grammy-nominated producer Bongo by the Way dares to answer the question of where he's been indeed.
Article continues below advertisement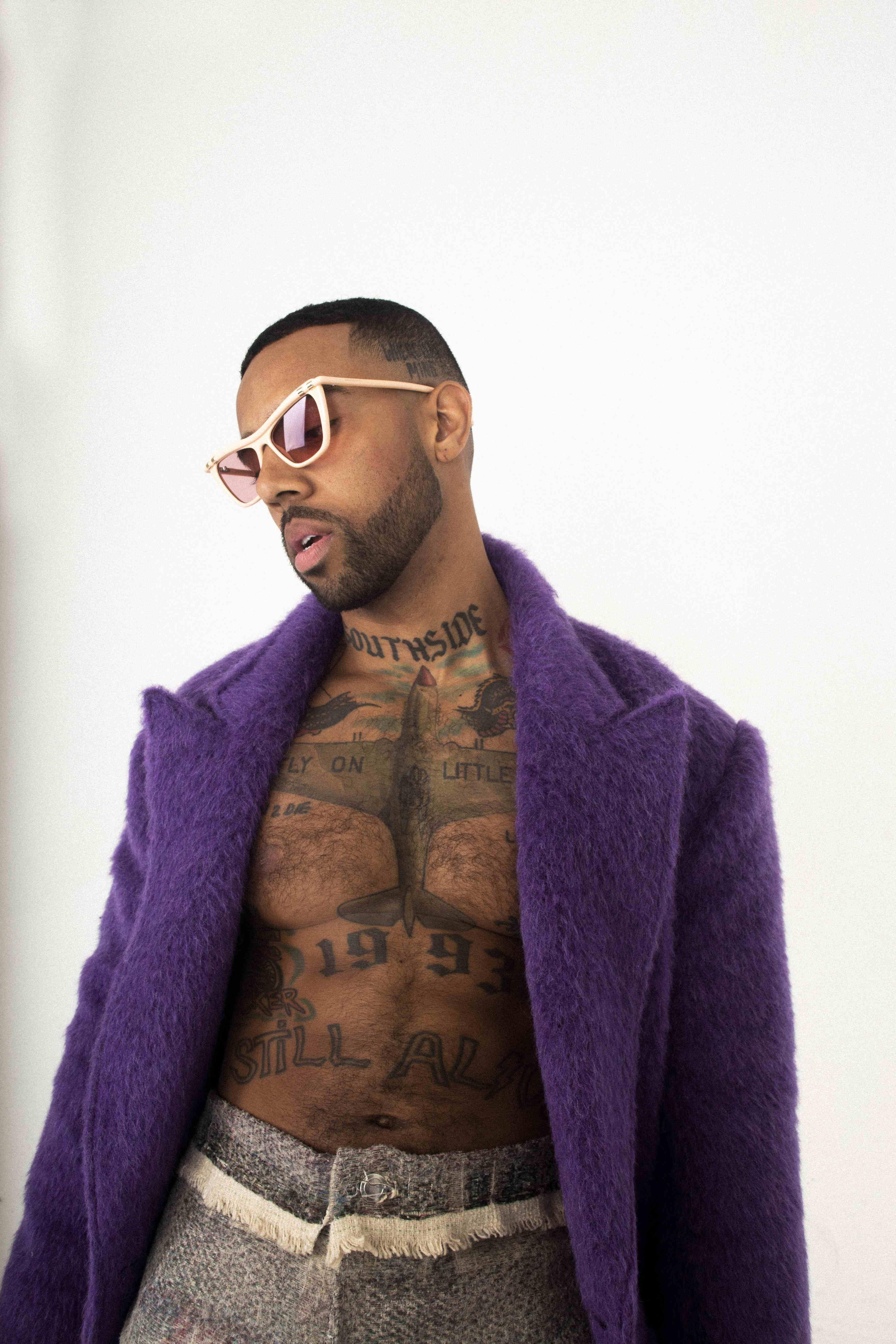 Until recently, it has been a while since you last put out music. What were the reasons for the break? What made you want to return to music?
I've never really taken a break from music. I'm constantly creating; whether it's recording, making beats, writing for other people, whatever. So there's never really been a break. But I will say that I'm at a completely new place personally, so I feel more confident in my path than I have before - I know that I have a winning strategy in the place and that my spirit and discipline is really aligned in a way that it wasn't. As far as returning to the industry more so, I think it's just that time for me. I guess from the outside people can't really make a delineation between music and the music industry, for me as an artist the two are symbiotic but not synonymous. Music is just what I do, my mind is always thinking of songs, whenever I hear dope music out at lunch I'm sampling in my head, etc. The music Industry is more so the part you see; the social media, the fanfare, the tabloids.
What can fans look forward to with your latest project?
With my latest project I really feel it's my strongest offering in some time. I would say basically the theme of the album is redemption, although it explores themes of faith, pan-Africanism, love, the black American experience.
What made you want to get into acting?
Acting is exciting for me because it gives me an opportunity to strike some of the same emotional chords as music at its best. It can really be a beautiful catharsis.
Activism seems to be a priority for you. What are some of the things you're advocating for in this realm?
I don't really think of myself as an activist anymore. I know that sounds contrary to what you may see, but I really just see myself as a man trying to do right in the world and make an impact. I feel like in the age of social media domination the idea of activism has been co-opted with the ideas of perforative action etc. Of course I'm dedicated to justice and truth, but I'm not out here marching in the streets like I was, you know?
Article continues below advertisement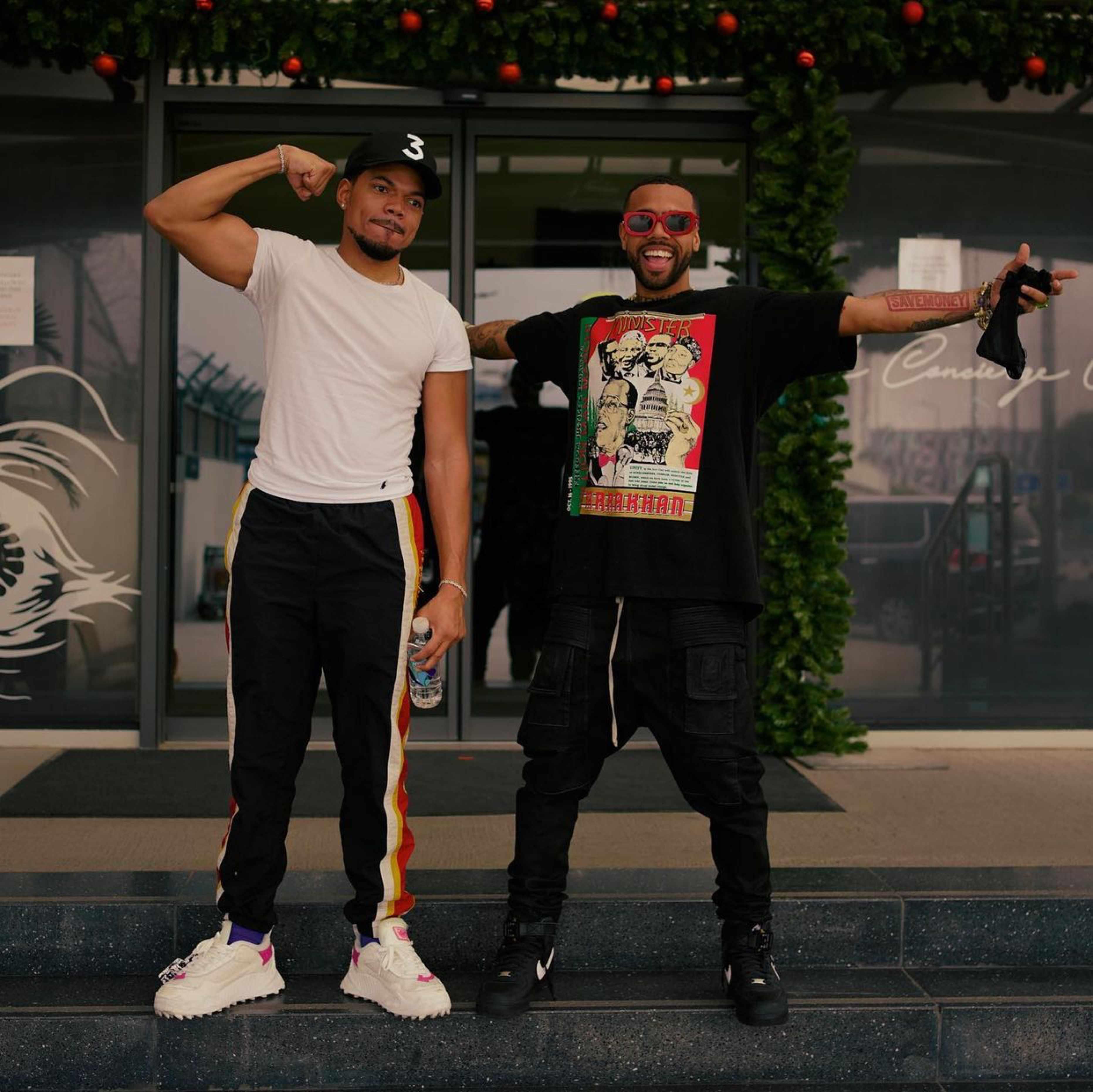 Chicago in recent years has gotten a bad wrap when it comes to violence? What are thoughts on this? What are you doing to help change this perception?
Chicago is a complex place, a city of contradictions. It is the epicenter for so much of the pop culture and art that has dominated the global zeitgeist; at the same time it is an extremely violent, self destructive environment. I've done plenty of tangible work in combating violence; go. But more than anything just by being myself I feel I'm shaping the perception of the city, by being conscious, community driven, internationally minded, etc.
Tell us about 93 Boyz and your entry into the cannabis business?
93 BOYZ is the first black owned cannabis brand in the city of Chicago, honestly a dream come true. I started selling weed about 15 years ago when I was in high school so to be able to do it on this scale is amazing.
As an artist, expressing yourself is important. What has drawn you to your fashion choices? What brands or styles are you currently feeling?
I feel like your clothing is an extension of your personality, so I guess what's drawn me to my choices has been my interests at those moments. Right now I've actually been wearing a uniform of vintage black Harley Davidson leather pants, a wife beater and this black leather jacket for months.
Are you currently seeing someone or what would you like to tell us about your dating life at the moment?
I am in a committed relationship but I don't really have much to say other than that. It's great, it feels like the most healthy relationship I've been in.