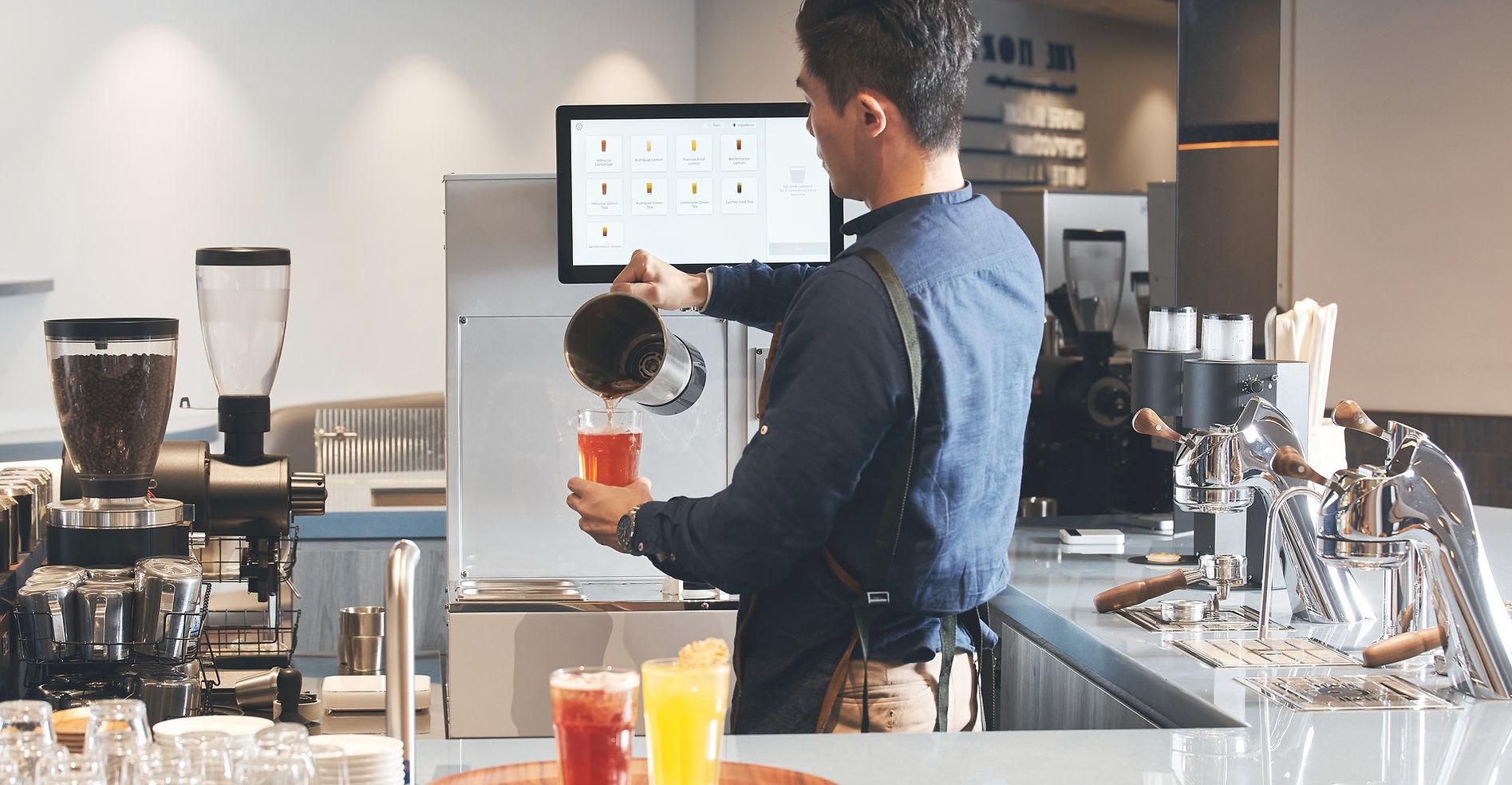 Botrista: The Robot Barista
An automated future for the food service industry

By Eric Munson

Feb. 28 2023, Published 10:54 a.m. ET
An automated future for the food service industry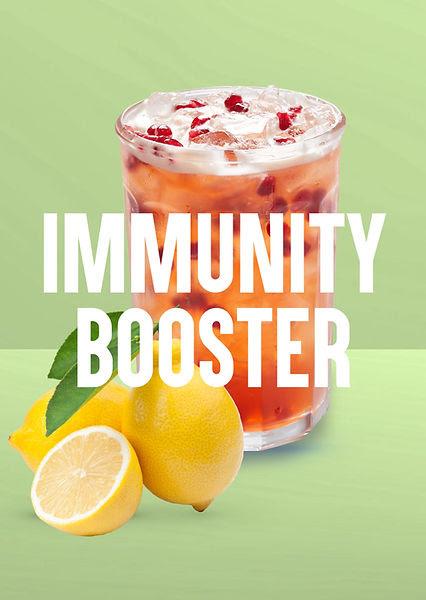 As a result of the coronavirus pandemic, many restaurants, bars and cafés are struggling to hire baristas and servers. The number of people working remotely has drastically increased, causing rampant staffing shortages. The pandemic has also caused an increase in contactless transactions.
Business owners are hunting for solutions to the shortages.
There is a popular, growing trend: automation. Business owners saw this technology as an opportunity to raise profits while lowering costs and increasing efficiency. The automation industry is estimated to reach $14 billion by 2025.
One such company is called Botrista, a technology company based in San Francisco.
The name is a portmanteau of "robot" and "barista." Botrista is a beverage preparation robot that hopes to be the future of the food service industry. Botrista saw all of the problems that arose post-pandemic and wanted to develop a product that would be accessible and easy-to-use. The models cost $500 per month to operate.
Article continues below advertisement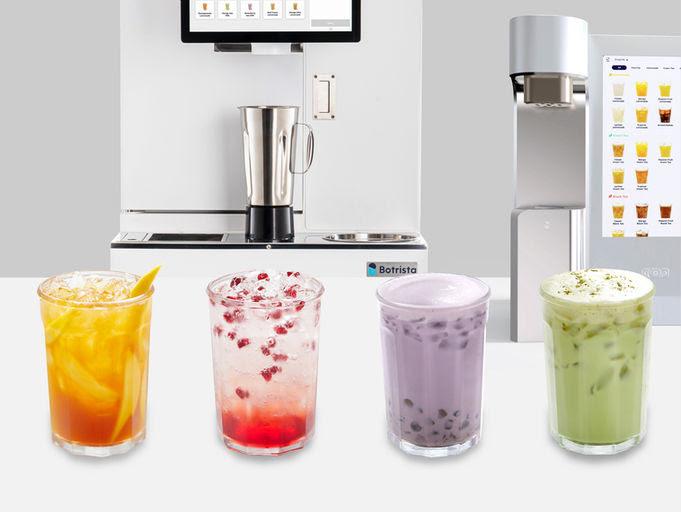 Staff, produce, and resources would normally take up 115 square feet. Botrista is compact, taking up just five square feet. This is ideal for smaller corner cafés that have limited space, increasing both comfort and efficiency.
To use Bortrista, the user presses a button on the screen. The robot prepares the drink while a server is waiting with a glass of ice. The drink is made from naturally-sourced fresh ingredients. Once ready, the server just pours it into the glass and hands it to the customer.
Botrista comes in several models and has numerous other features. It can dispense very viscous liquids such as cane sugar that many standard soda fountains cannot. It has a built-in cooling unit to keep ingredients at 39 Fahrenheit. It has a capacity of 300 12-ounce drinks. Botrista has a variety of options to choose from including coffee, smoothies, milkshakes, mocktails and energy drinks.
Many businesses rely on fruit syrups to create their signature beverages. Botrista, however, makes use of purees. Fruit syrup is a combination of fresh fruit and other liquids. Syrups usually have a lot of artificial sweeteners to enhance the taste of the drink. A puree is a thick paste made from fruit that is unprocessed, giving it a more natural fruit taste. The ingredients are naturally-sourced from around the world.
Article continues below advertisement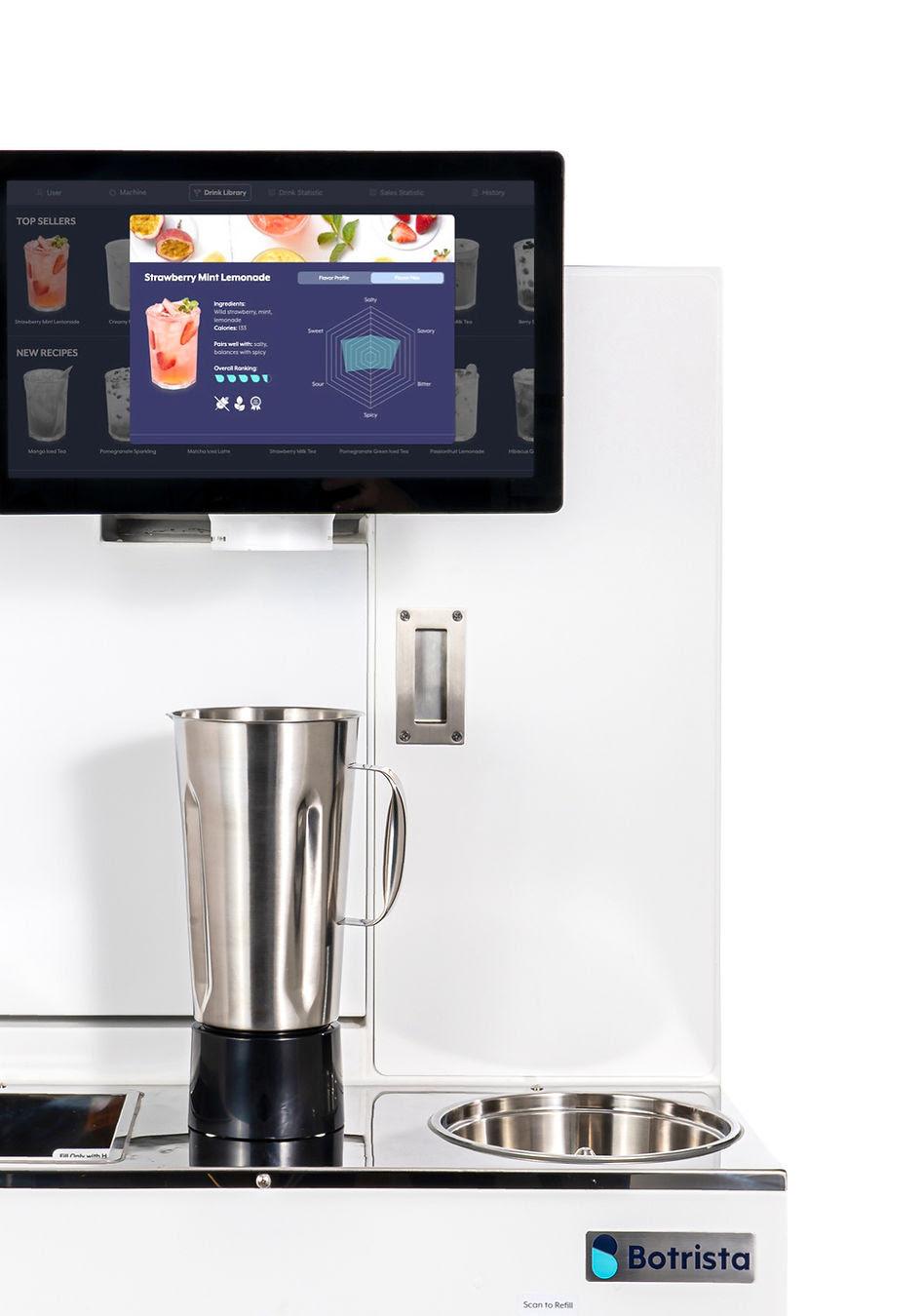 In addition to finding workers, business owners also need to train them. There is some skill and craftsmanship involved when mixing drinks. There has to be the right ratio of ingredients as well as the proper texture.
Botrista is programmed with "algorithmic dispensing" to "perfectly mimic" the blending and mixing of an actual human. The final result replicates the taste and texture of a traditionally mixed drink.
Customer dissatisfaction is one of the biggest complaints that food service businesses receive, especially during rush hour and other busy times. Business owners can save both time and money with Botrista. It usually takes a human several minutes to prepare a drink, which can lead to long queues and waits. Botrista can mix drinks in 20 seconds, allowing an entire transaction to take just under a minute.
As the modern world grows increasingly more fast-paced, we need innovations to increase efficiency in our lives. Automation will never fully replace the magic of human interaction, but it can at least take the burden away from humans who can only work so quickly.