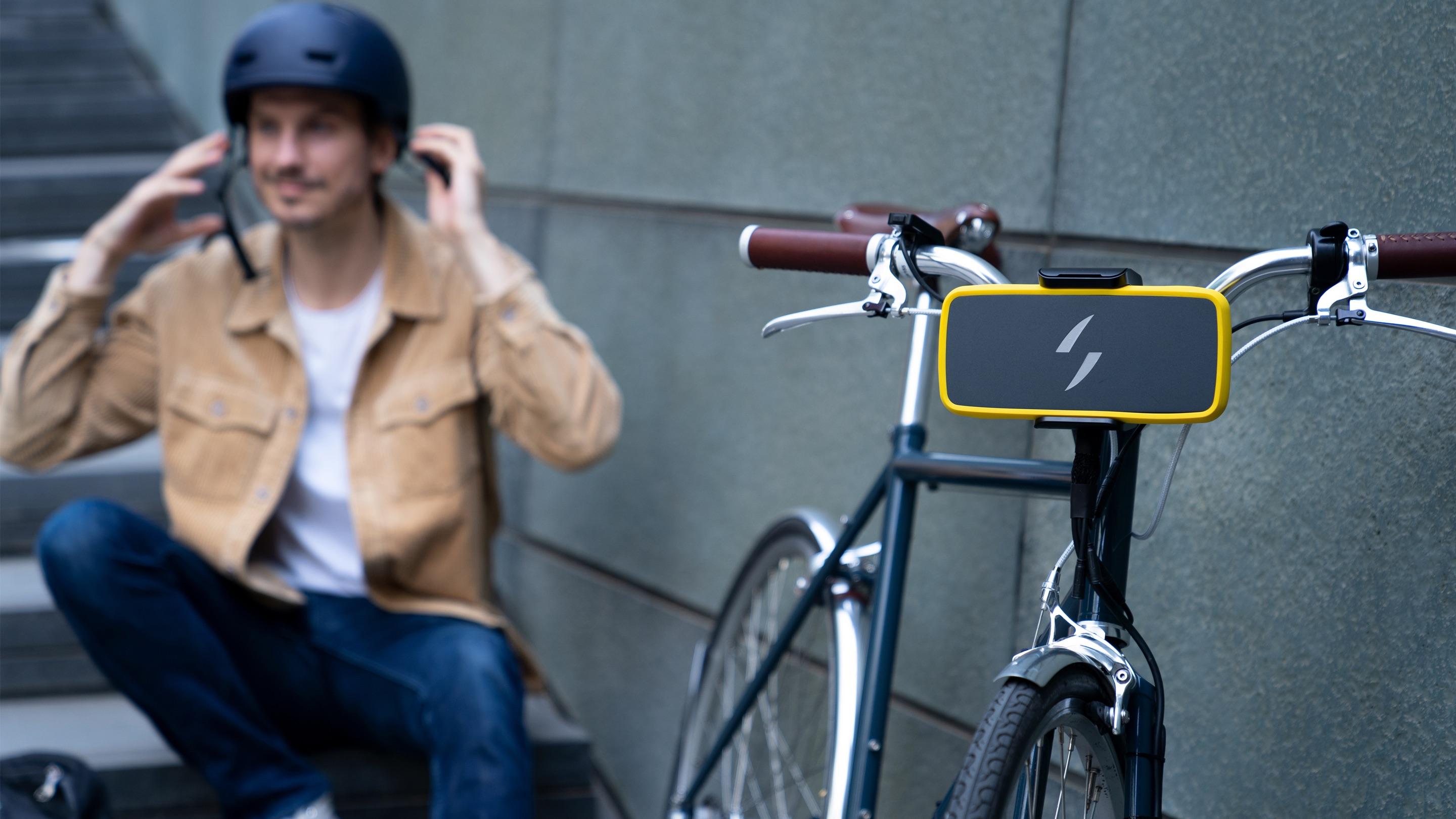 New Electric Bicycle Conversion Kit Launches To Help Americans Stay Active
Oliver Montague And Dmitro Khroma, Co-founders Of Swytch Technology, Comment On The Launch Of The World's First Pocket-sized Ebike Battery

By Bleu Magazine

Oct. 19 2022, Updated 10:56 a.m. ET
Oliver Montague And Dmitro Khroma, Co-founders Of Swytch Technology, Comment On The Launch Of The World's First Pocket-sized Ebike Battery
Article continues below advertisement
Swytch Technology has launched their new electric bike conversion kit which turns any bike electric, featuring the world's first pocket-sized eBike battery. The revolutionary tech start-up has been inundated with thousands of orders for the lightest and smallest eBike conversion kit in the world, the Swytch Kit.
At a time when the country finds itself in a deepening cost-of-living crisis – with inflation recently hitting 7.5% - and the average American worker spends 19% of their salary on commuting annually, seeking more affordable sources of transport will be vital. As a result of this, over 50 million Americans now partake in cycling – with an astonishing $8.3 billion spent on bicycles and accessories in 2021, according to recent research from US Bureau of Economic Analysis. The bike conversion specialists have also released data that finds one of the main reasons why Americans are currently considering purchasing an eBike is to save money on travelling or commuting, a burgeoning cost that currently stands at an average of $8,466 per annum across the nation. For this reason, Swytch has engineered a solution that allows you to travel electric for just 0.4 cents per mile, potentially saving you thousands a year on commuting costs.
"Our new improved Swytch Kit is a game-changer. It is going to totally disrupt the eBike industry because it is so much lighter, smaller and more affordable than anything else out there."
"Our job as innovators is to make environmentally-friendly technology that people want to use because it is cool! That way, a global change to a more sustainable way of life will happen naturally".
-Dmitro Khroma, Swytch's CTO and Co-Founder
Article continues below advertisement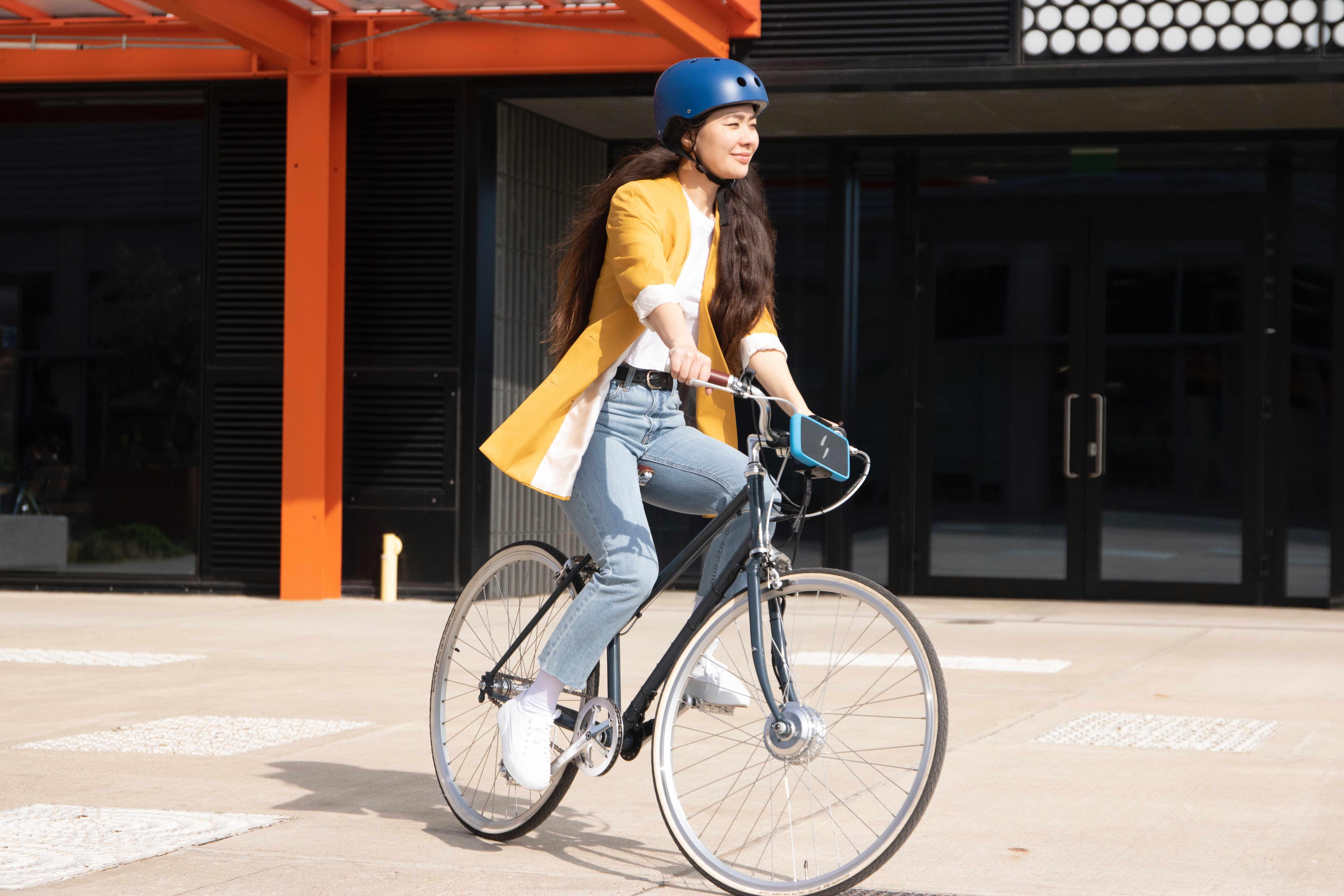 The new way to cycle: Who is Swytch?
The new Swytch Kit takes you further and faster by converting any regular bicycle into a state-of-the-art eBike. The conversion kit features a pocket-sized battery (the "Power Pack") which is similar in size to a large smartphone. The battery provides 250W of power and enough range for your daily commute, whilst weighing only 700g (1.5lb) and can be recharged in around one hour. Furthermore, the high-torque frictionless motor allows Swytch users to easily climb gradients of 30% without breaking a sweat.
How does Swytch work?
Once you receive your made-to-order Swytch Kit, you'll have everything you need to convert your bicycle into an eBike including a customised motor wheel, a Power Pack, a handlebar mount, a pedal sensor and a charger. You can install your Swytch Kit in three simple steps:
1. Remove your old wheel and replace it with the new motor wheel.
2. Fit the pedal sensor onto the pedal (to detect when you are pedalling).
3. Fit the handlebar mount to the handlebars, and plug everything in. Now you're ready to simply click on the battery, and ride electric!
Where can I buy one?
The Swytch Kit is now available to pre-order here. Due to significant demand, the option to receive your kit from one of the first two batches of production (for delivery in September/October or November/December) has now sold out. However, you can pre-order a kit from a later production run, with prices starting from $549 (with 50% discount applied, delivery in January/February) or from as little as $449 (with a 60% discount applied, delivery in March/April).