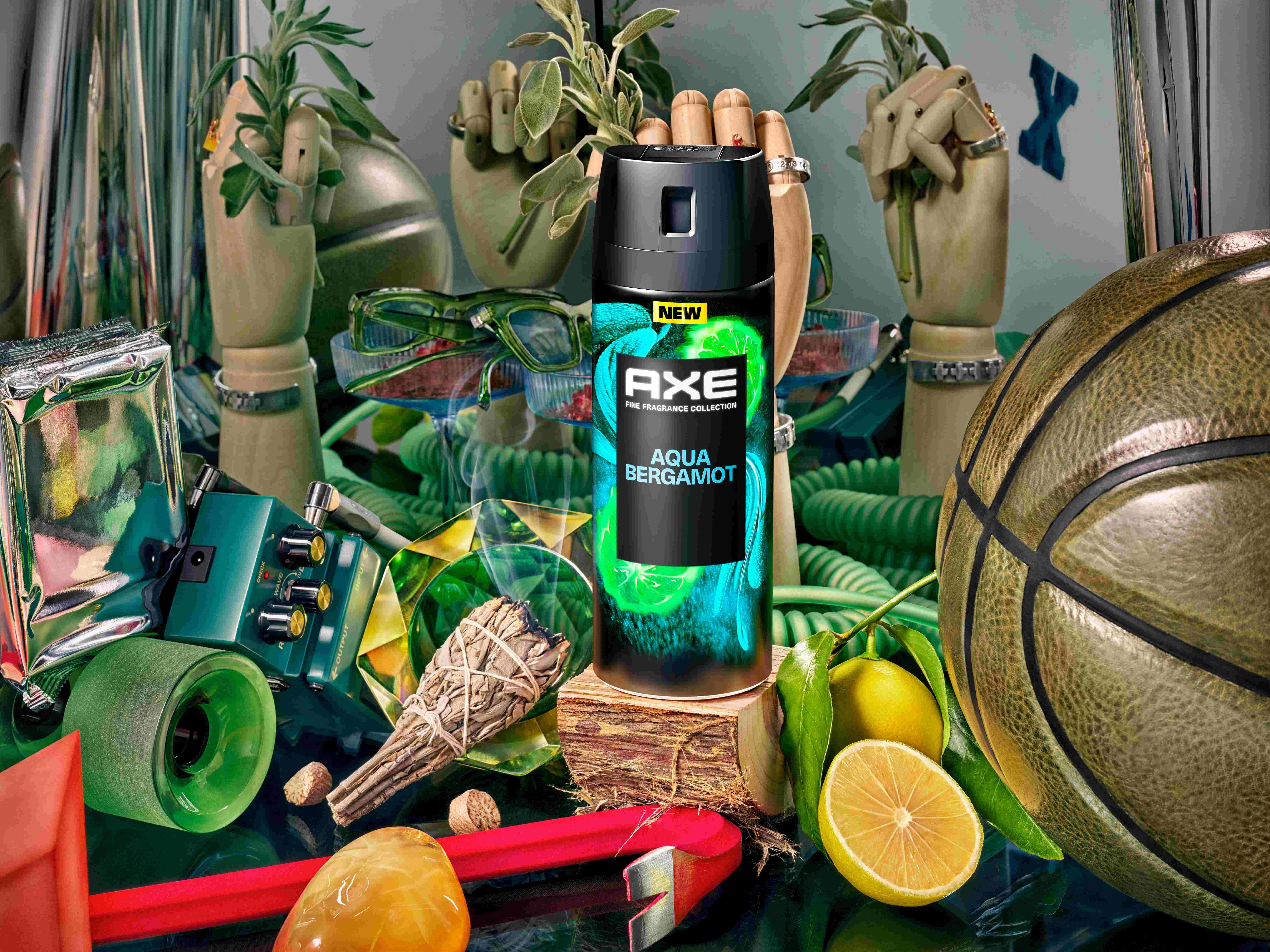 AXE Debuts New G.O.A.T Of Fine Fragrance
The Fine Fragrance Collection Beat Out Classics Chanel, Versace and Ralph Lauren in Blind Test

By Bleu Magazine

Mar. 3 2023, Published 4:29 p.m. ET
The Fine Fragrance Collection Beat Out Classics Chanel, Versace and Ralph Lauren in Blind Test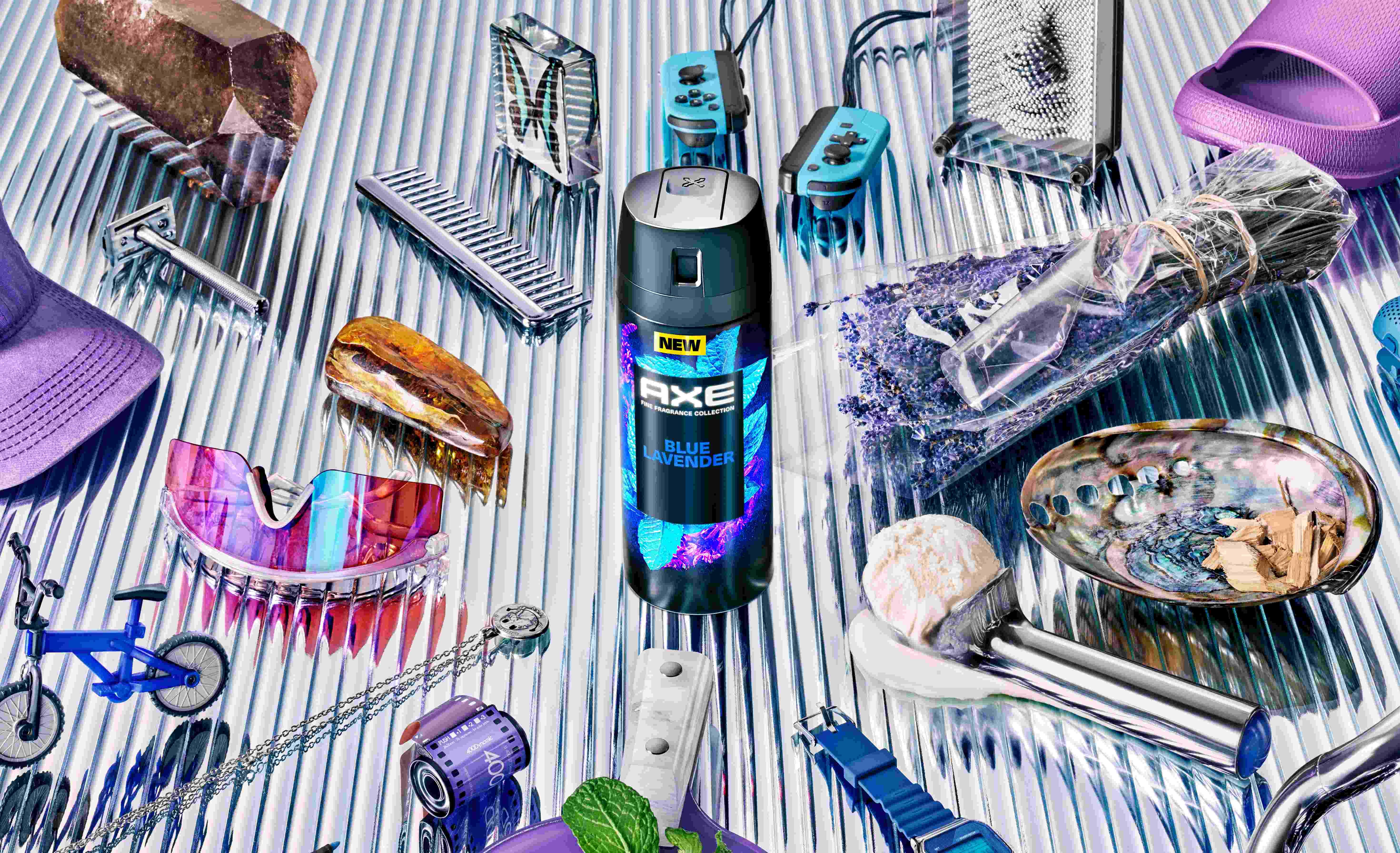 AXE® is redefining the world of luxury scents with the release of its new Fine Fragrance Collection. Formulated by world-renowned perfumers from two of the world's premier fragrance houses, the collection features five irresistible AXE scents: Blue Lavender, Aqua Bergamot, Green Geranium, Golden Mango and Pure Coconut.
The range is set to shake up the classic fragrance market. In a blind smell test, AXE's Fine Fragrance Collection went up against premium scent competitors Bleu de Chanel, Versace Pour Homme and Polo Blue Ralph Lauren.
As the go to for young guys, AXE is perfectly poised to create a premium scent that everyone can afford. That's why the brand designed the AXE Fine Fragrance Collection – a hybrid between a Fine Fragrance and a deodorant, that neutralizes body odor to keep you fresh and protected. The new range is fresher, lighter, and more modern than you've ever smelled from AXE before and features an eclectic range of scent profiles loved by young guys.
Article continues below advertisement
"AXE can get a bad rap for its fragrances, but we smell better than you think and with our New Fine Fragrance Collection, we are out to prove that we are the 'G.O.A.T' of the fragrance industry ," said Caroline Gregory, Global Brand Director, AXE. "So now guys can smell as good as a fine fragrance every day. No need to hold out for special occasions."
Article continues below advertisement
Check out the AXE latest collection of scent profiles.
Blue Lavender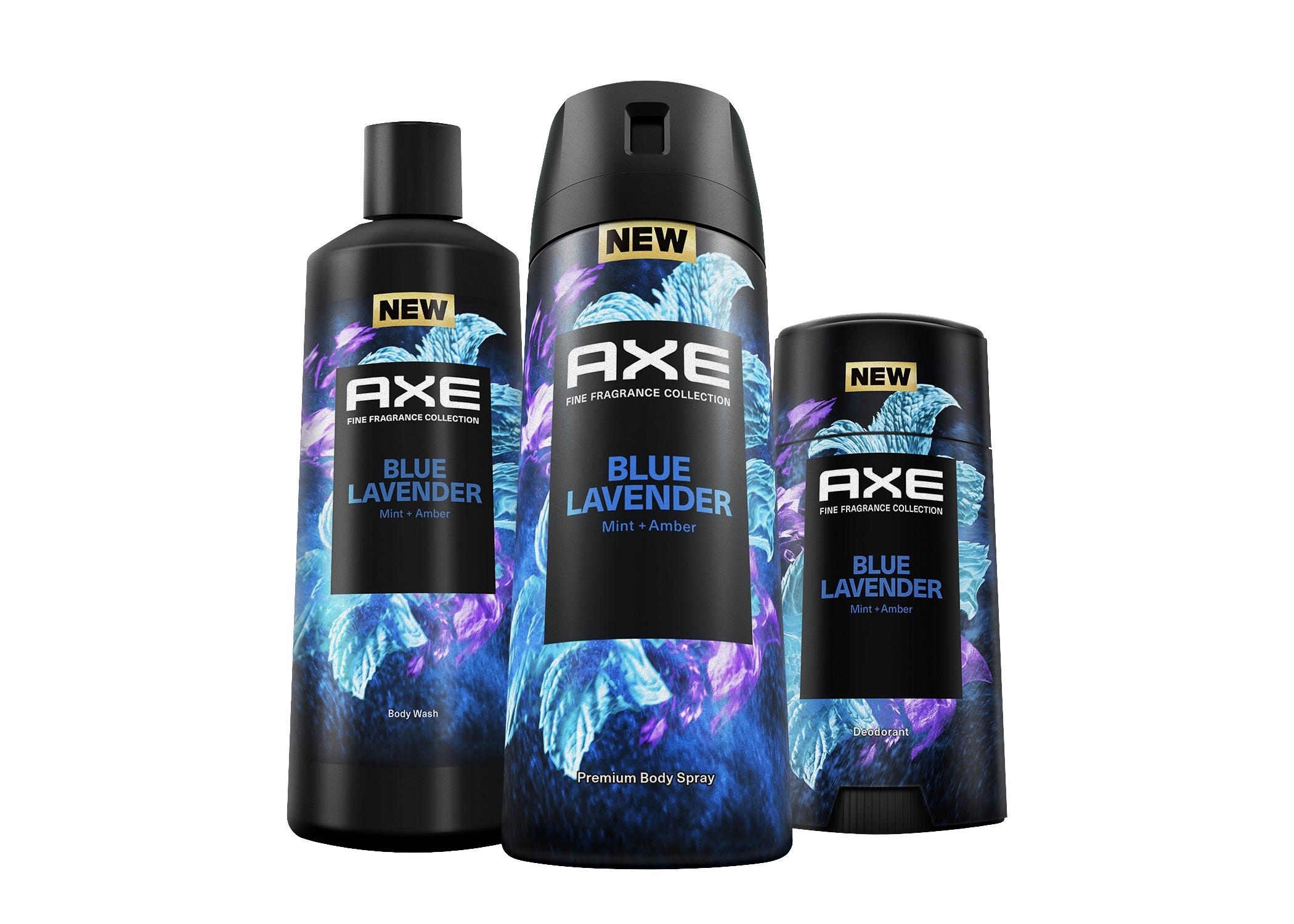 Scent infused with Lavender & Mint essential oils plus Amber notes.
A refreshing treat made from iced lavender with a hint of mint and a cool, creamy gelato accord lead to orange blossom accord and boozy, geranium, bourbon accord. A contrasting background of warm cedarwood, addictive vanilla creme accord, sensual tonka bean and glowing amber create the ultimate scent for those yummy moments. Nothing less. Nothing more.
Article continues below advertisement
Green Geranium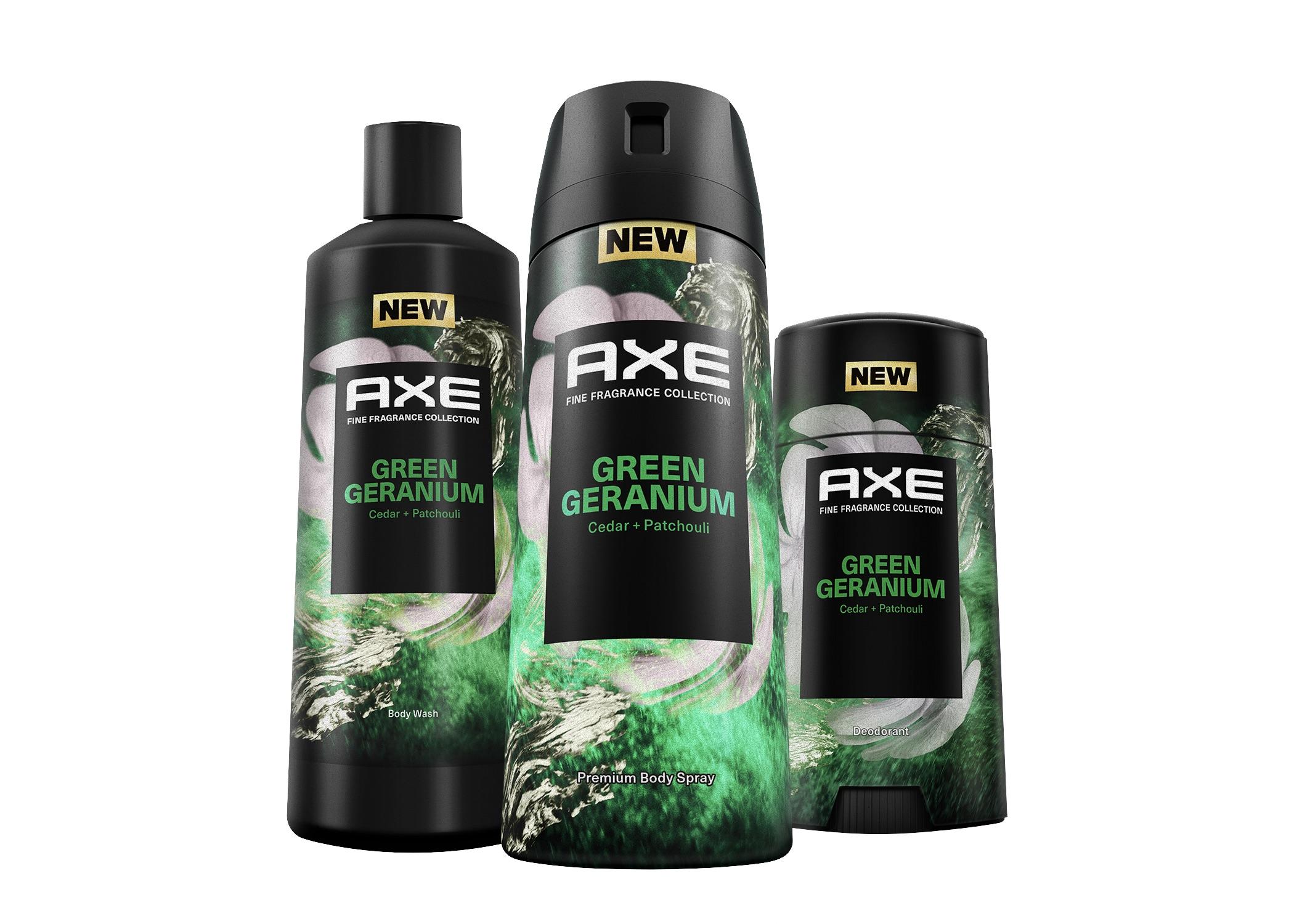 Scent infused with essential oils of Geranium, Cedarwood & Patchouli
Top notes of Moroccan spearmint, French lavender, Canadian Fir Balsam, blended with a mosaic of spices and herbs, like Madagascar black pepper, Indian cardamom and French clary sage. The dry down is a twist on traditional notes to add texture and long lastingness with Indonesian Patchouli Oil, Virginian Cedarwood, and Amyris Oil from the Dominican Republic.
Aqua Bergamot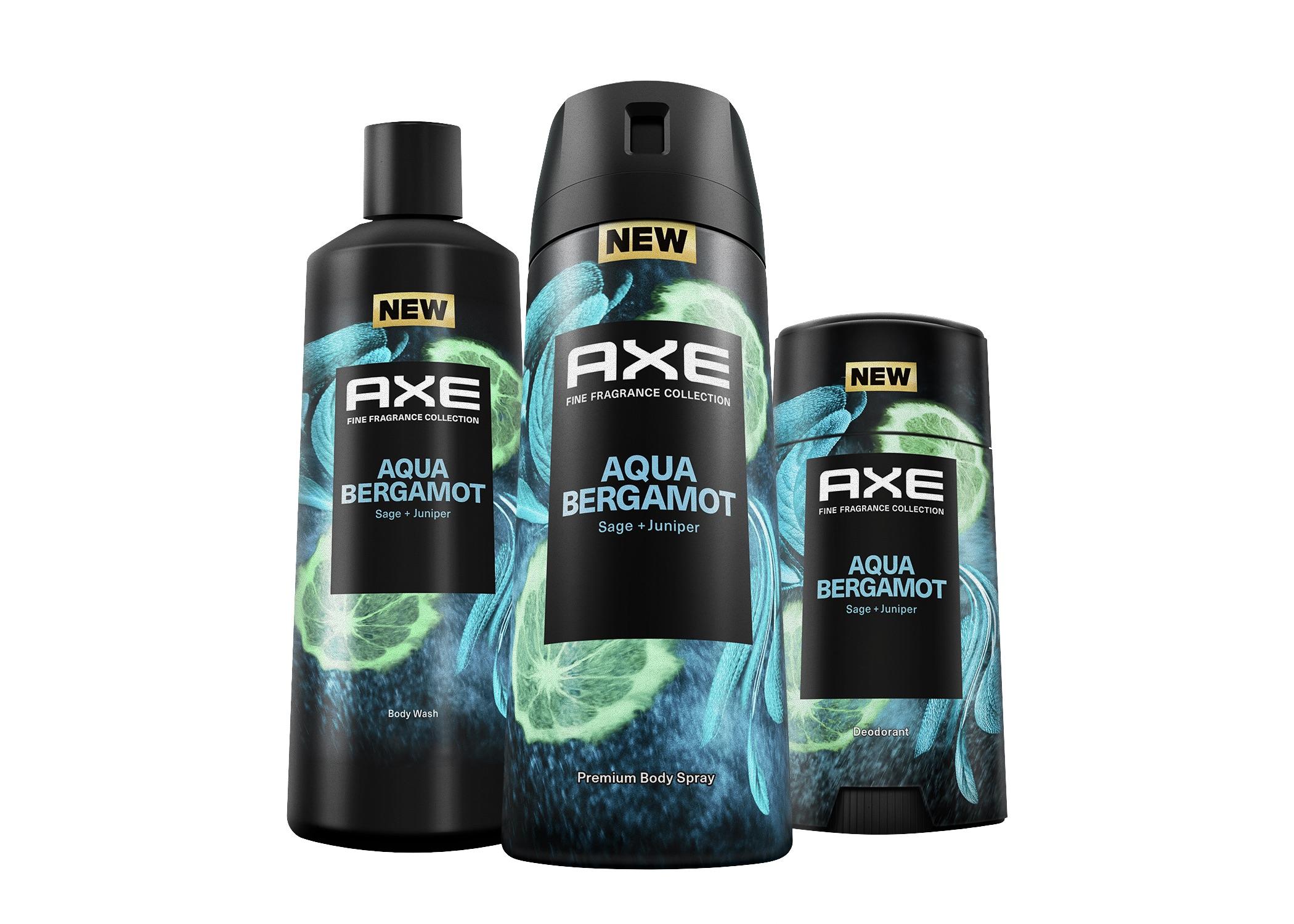 Scent infused with essential oils of Bergamot, Sage & Juniper.
A classic clean brightness livens up the fragrance in a modern new way. The heart of the fragrance is wrapped with natural clary sage, lavender and is facetted by trendy juniper berries and classic rose. It is grounded by earthy sandalwood, smooth amber and spicy nutmeg.