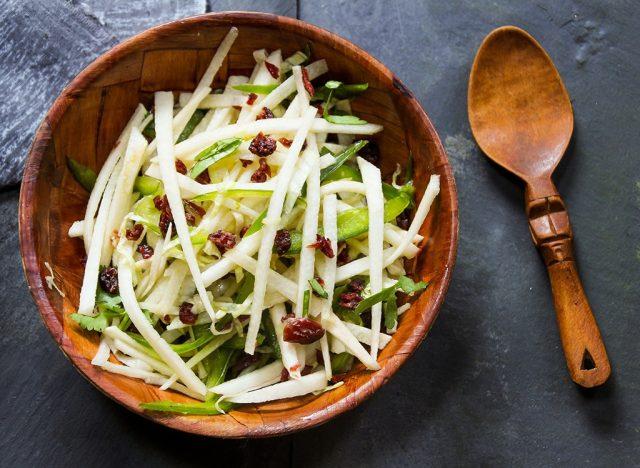 Beneficial Superfoods You've Probably Never Heard Of
Superfoods have become America's latest obsession!

By Bleu Magazine

Feb. 14 2023, Published 11:00 a.m. ET
Superfoods have become America's latest obsession!
And with advertisements hitting us from all angels-you'd think we'd know them all. Just when you thought your brain was bombarded enough, we're here with another list of superfoods that even we haven't heard of.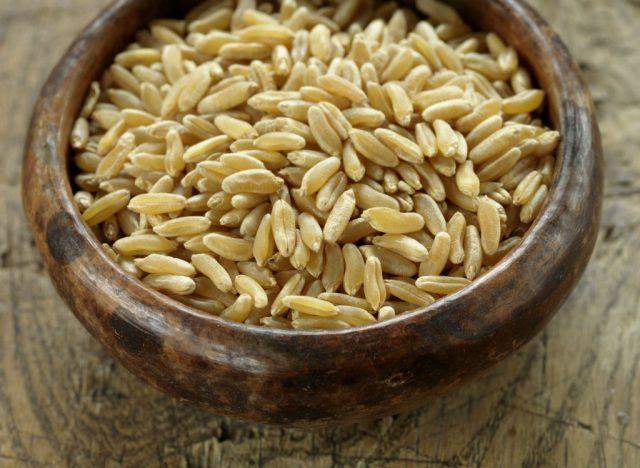 Article continues below advertisement
Karmut
The close cousin of durum wheat is a great alternative to brown rice.
Why it's healthy: Kamut has higher levels of vitamin E and heart-healthy fatty acids than most grains. It also has up to 40 percent more protein than wheat.
How to eat it: Boil it in water for up to an hour, until the grains are tender. Drain and toss with sautéed vegetables, a dash of soy sauce, and a squeeze of lemon.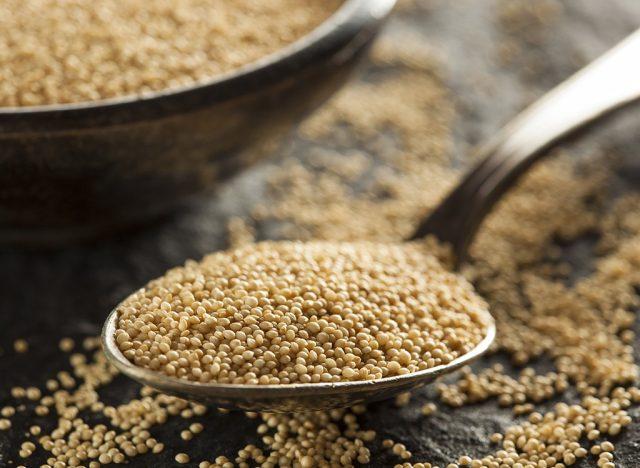 Article continues below advertisement
Amaranth
Like quinoa, this nutrient-packed seed is native to the Americas and was a staple of the Incan diet. The grain-like seeds have a mild, nutty taste.
Why it's healthy: Gram for gram, few grains can compete with amaranth's nutritional portfolio. It's higher in fiber and protein than wheat and brown rice, it's loaded with vitamins, and it's been shown in studies to help lower blood pressure and harmful LDL cholesterol.
How to eat it: Amaranth cooks up just like rice, but it's even more versatile. Toss it with grilled vegetables as a bed for chicken or steak, or with apples, almonds, and goat cheese for a serious salad.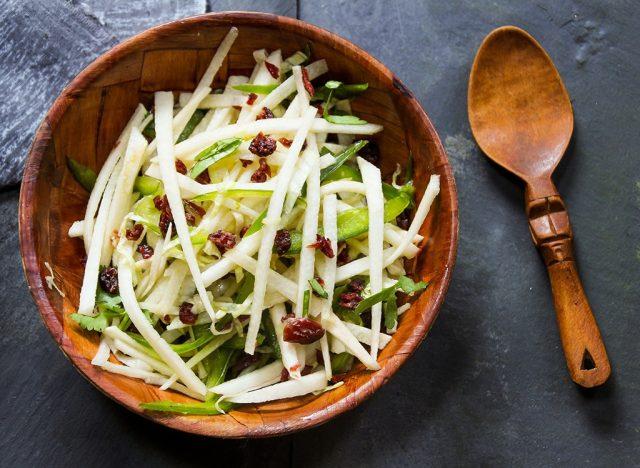 Article continues below advertisement
Jicama
Jicama (HE-kuh-muh) this Central American root vegetable looks like a potato or turnip but is juicy with a mildly sweet taste.
What makes it healthy: One cup contains 49 calories and 6 grams of fiber. It also packs a hefty dose of vitamin C.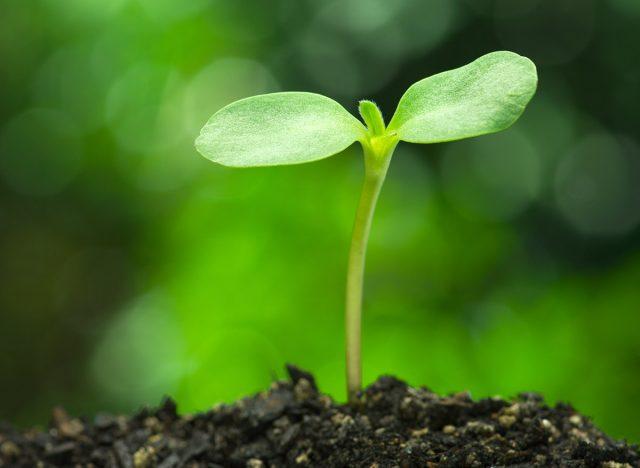 Article continues below advertisement
Sunflower Greens
These crunchy, nutty-tasting sprouts arise when sunflower seeds are grown in soil for about a week.
Why they're healthy: They contain much of the heart-healthy fat, fiber, and plant protein found in sunflower seeds, but with fewer calories. Locate the greens in your local farmers' market or in the produce section of some higher-end grocery stores.
How to eat them: Wash the greens thoroughly, then drizzle olive oil and sprinkle sea salt on them for a simple and crunchy side dish, salad, or bed for grilled chicken. They're also great on sandwiches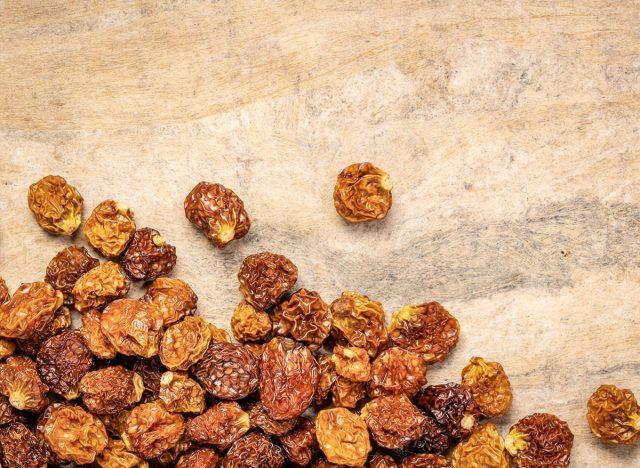 Article continues below advertisement
Goldenberries
These tangy, dark yellow berries are native to South America, where they're sold fresh or made into preserves. In the United States, you're more likely to find the fruit dried and bagged.
Why they're healthy: One serving of dried goldenberries contains 4 grams of protein and 5 grams of fiber. They're also a great source of vitamin A and disease-fighting antioxidants. You can find them at Whole Foods.
How to eat them: Snack on the dried berries alone like you would raisins, or toss a handful on a salad or your breakfast cereal. And if you need an extra energy boost, get it from healthy snacks, like the ones on this ultimate list of the best snacks for weight loss!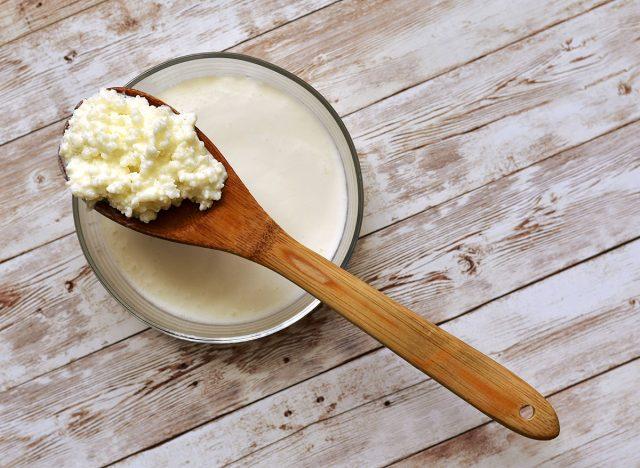 Article continues below advertisement
Kefir
Similar to yogurt, this fermented dairy beverage is made by culturing fresh milk with kefir grains.
Why it's healthy: Because kefir contains gut-friendly bacteria, it's been shown to lower cholesterol, improve lactose digestion, and enhance the immune system. In addition, University of Washington scientists recently demonstrated that kefir was more effective than fruit juice or other dairy beverages at helping people control hunger. Look for kefir in the refrigerated health-food section of your local supermarket.
How to drink it: Pour a glass for a light breakfast, a sweet snack, or as a milkshake substitute for dessert.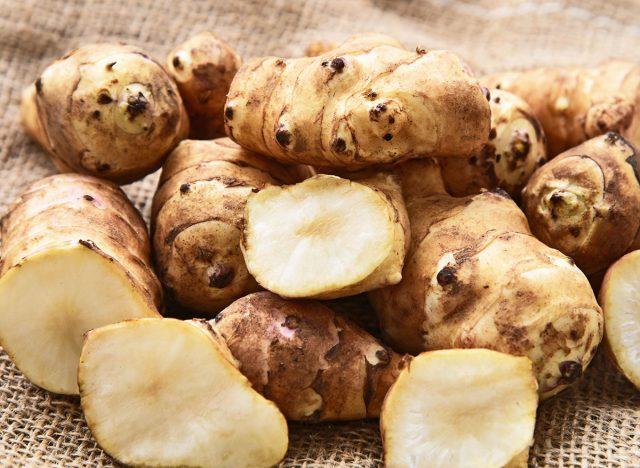 Sunchokes
These vegetables are also called Jerusalem artichokes, but they're neither related to artichokes nor from Israel. They look like gnarled potatoes and have a nutty, slightly sweet taste.
Why they're healthy: Sunchokes contain fructooligosaccharides, sweet fibers that promote gut health and may help boost immunity.
How to eat them: Try sunchokes as an alternative to French fries. Slice them into matchstick slivers, toss with olive oil, salt, and pepper, and bake at 350 degrees Fahrenheit for about 15 to 20 minutes.