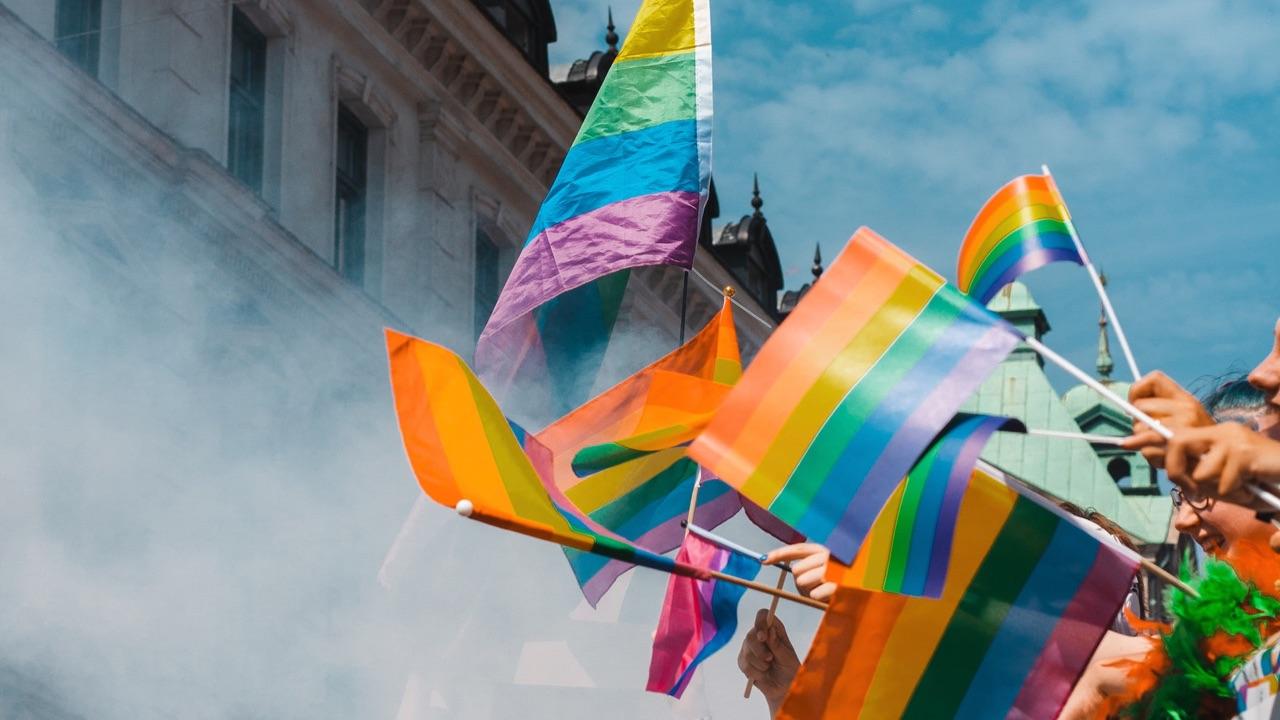 Black-Led LGBTQ Non-Profits Changing The World
8 Non-Profits Changing The World

By Bleu Magazine

Dec. 30 2022, Published 4:56 p.m. ET
Equality North Carolina Foundation
Equality North Carolina Foundation is the oldest statewide organization in the country dedicated to fighting for LGBTQ rights. Beyond legal rights and justice, it fights for "lived equality" for marginalized North Carolinians, including safety and acceptance in the community at large.
Its mission is to secure equal rights and justice for LGBTQ North Carolinians, which it accomplishes through the core strategies of advocacy, training and education, leadership development, and base-building.
LGBT Detroit
For over two decades, LGBT Detroit has promoted the wellbeing and integrity of LGBTQ people regardless of race, culture, or socioeconomic status. LGBT Detroit has testified before local and state legislators, provided safe gathering spaces where members of the LGBTQ community can interact without fear of persecution, and increased awareness of LGBTQ issues through education.
National Center for Lesbian Rights
National Center for Lesbian Rights (NCLR) is the first national legal organization founded by women and brings a fierce, longstanding commitment to racial and economic justice and to our community's most vulnerable. Their programs focus on litigation and policy related to employment, immigration, youth, elders, transgender rights, sports, relationships, families, and reproductive justice, creating safer homes, safer jobs, and a more just world.
Article continues below advertisement
One Colorado
One Colorado is the Colorado's leading advocacy organization dedicated to advancing equality for lesbian, gay, bisexual, transgender, and queer (LGBTQ) Coloradans and their families.
It effectively advocates for LGBTQ Coloradans and their families by lobbying the General Assembly, the executive branch, and local governments on issues like safe schools, transgender equality, relationship recognition, and LGBTQ health and human services.
Our Family Coalition
Our Family Coalition advances equity for the full and expanding spectrum of LGBTQ families and children through support, education, and advocacy. Uniquely situated at the intersection of LGBTQ and family justice work, it is powered by community, and inspired by a love of children and families and a vision of a just society where we all belong and thrive.
Article continues below advertisement
Stonewall Columbus
Since 1981, Stonewall Columbus has worked to make the city more welcoming for the LGBTQ community. Columbus is now the 14th largest city in the country and recognized as one of the most LGBTQ-friendly cities in the country.
As the community has changed so has Stonewall's mission and vision: "to increase visibility, inclusion, and connection for the LGBTQ+ community so we see a community where ALL of US thrive."
Queer Cultural Center
Since its founding in 1993, Queer Cultural Center has supported diverse, queer-identified artists in the San Francisco Bay Area. QCC believes in building community from the ground up and annually commissions approximately 20 diverse queer artists to create new work exploring the modern queer experience through the Creating Queer Community (CQC) program.
ZAMI NOBLA-National Organization of Black Lesbians on Aging
Deeply rooted in Georgia with a national reach, ZAMI NOBLA (National Organization of Black Lesbians on Aging) is committed to building a base of power for Black Lesbians over the age of 40. Based in Atlanta, they center service, advocacy, and community-action research.
ZAMI NOBLA is a Carriacou word meaning women who work together as friends and lovers. The name ZAMI also honors the late Audre Lorde, a Black lesbian feminist who was poet laureate for New York state and who wrote the biomythography ZAMI: A New Spelling of My Name.