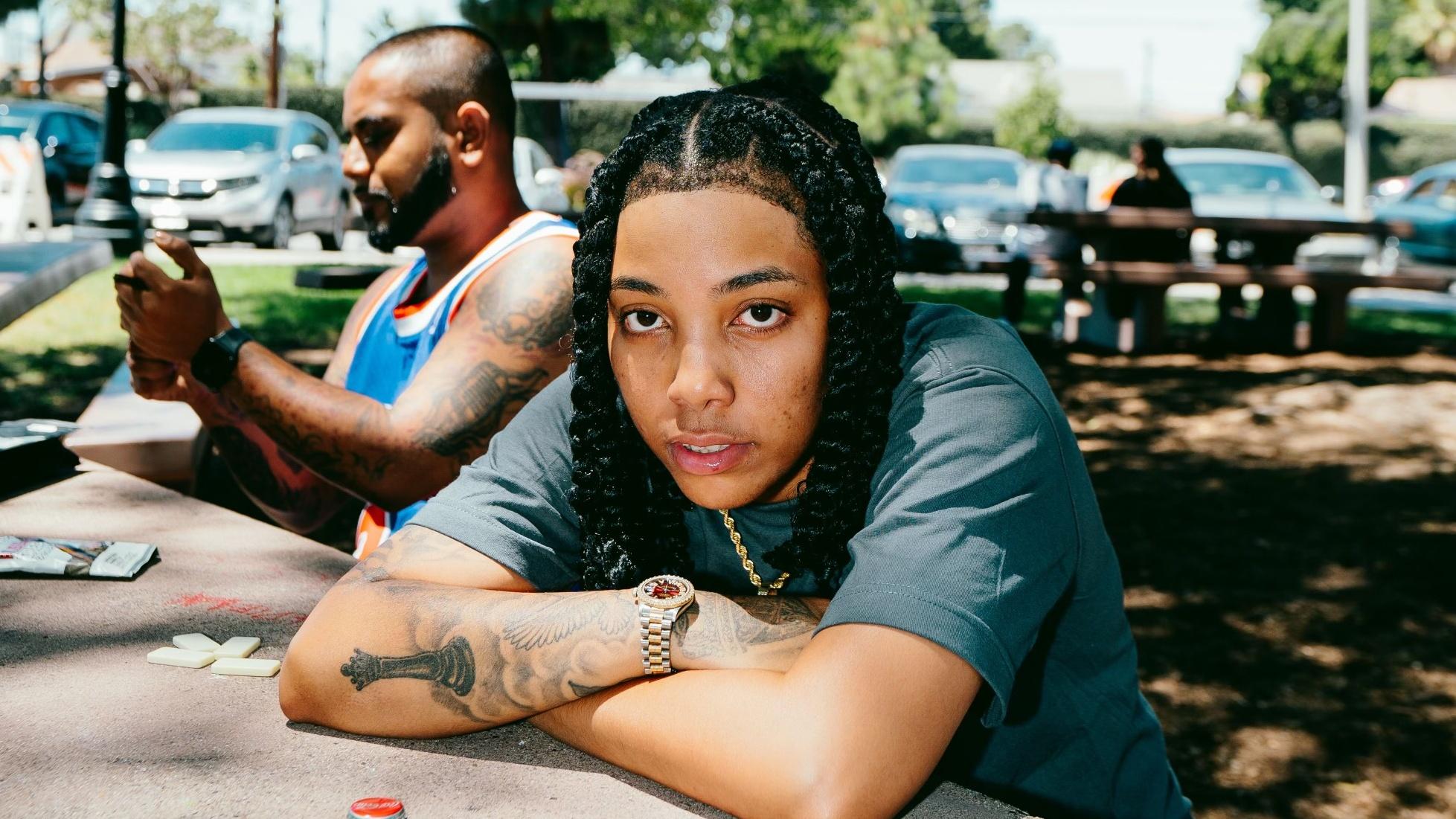 Azjah: The Melodic Muse Of The West
In The Wake Of Her Latest Project, "Missed Calls Vol. 1," Azjah Is Making Independence Look Effortless.

By Jerrod Eastman

Oct. 21 2022, Published 12:25 p.m. ET
In The Wake Of Her Latest Project, "Missed Calls Vol. 1," Azjah Is Making Independence Look Effortless.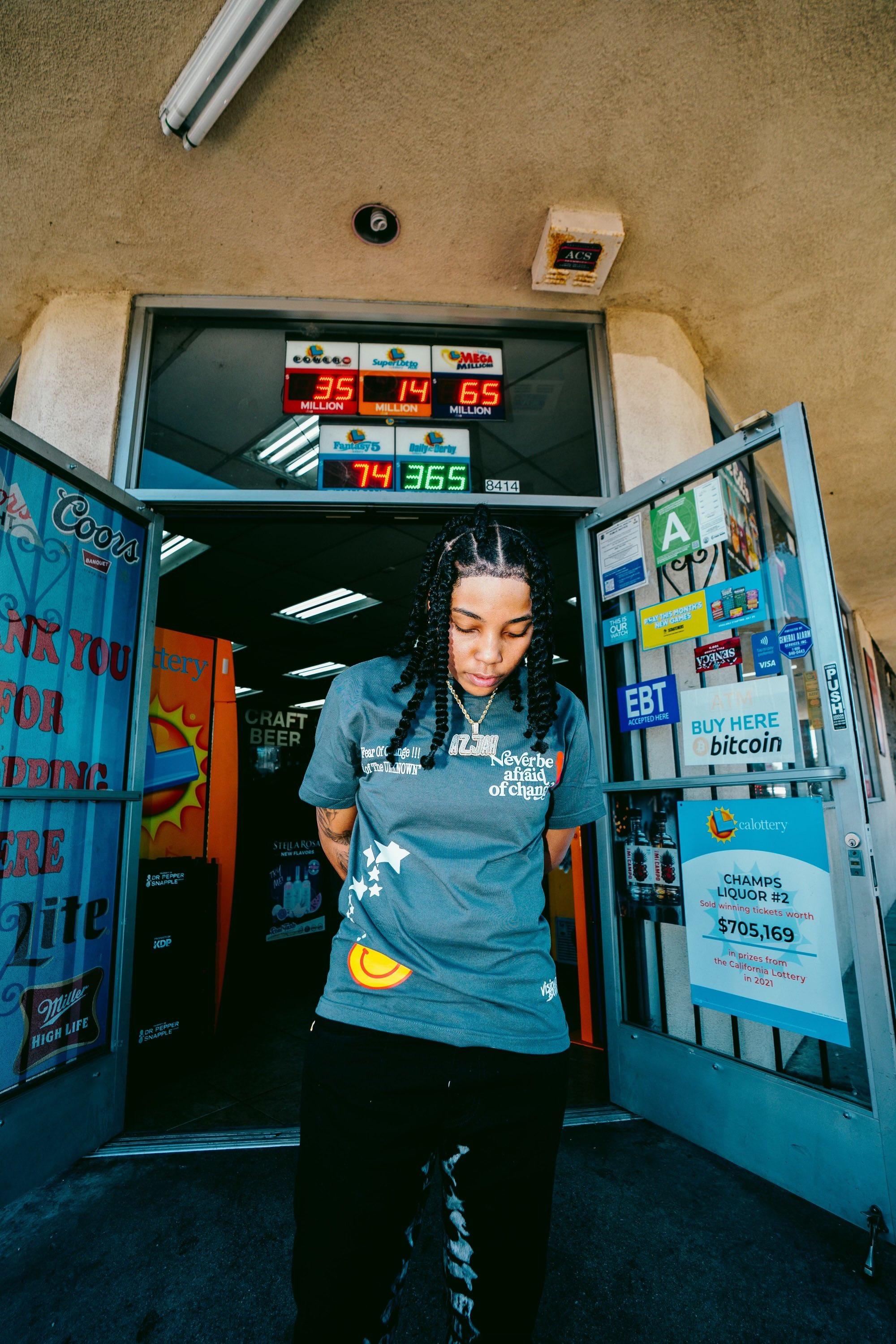 The last time we spoke to Azjah she was making shockwaves through the West Coast with her hit song, "Time For It" while simultaneously gearing up to drop her project 1:03 AM. Since then, she has been making major strides into becoming a household name. Ahead of her new project, "Missed Calls Vol.1" we got the chance to catch up with Azjah and see what she's been up to since the last time we spoke.
Article continues below advertisement
Bleu: How do you feel you've grown as an artist?
Azjah: Well I'm fully independent now and it seems like since I went fully independent, everything just got a little better - I'm able to drop everything I want to drop, [and] just keep it going. I'm very hands on with everything, I've always been hands on, but I'm super hands on with everything right now, so I just feel like everything that's dropping is just like 100% my choice.
Bleu: Do you feel like the biggest difference between being independent and having your last situation is the fact that you're able to pick when you drop?
Azjah: Yeah, well I always was able to pick when I drop, but it's a big difference in the creativity of what I drop. Like say if I wanted to drop the song, I don't have to go nobody, to say if they feel it's okay for me to drop that song.
Bleu: What's your definition of success?
Azjah: For me the biggest thing is I just want to buy my mom a house and then I'll feel accomplished. Like I'll be good, you know? I just know when I buy the house that's gonna be my biggest accomplishment.
Bleu: How is your family adjusting to you in the music industry?
Azjah: They actually go with me, so when I travel, [and do] everything I got my mom, I got my dad, I got my aunt which is my hair stylist. Everyone with me working for me is family.They've been adjusting for two years now so they're almost used to it, but I don't think they're ready for what's really about to come.
Bleu: How was your tour experience with Bino Rideaux?
Azjah: He's super down to earth man, just a cool humble dude. That was my first real tour. We just did the West Coast really, but it just opened my eyes to the game. I was able to do my thing and then watch him do his thing and then take notes on it. Right now, he's on a higher level than me so I was able to take notes on everything I have to get done, but overall, we just had fun - I got to know a lot more about my fans.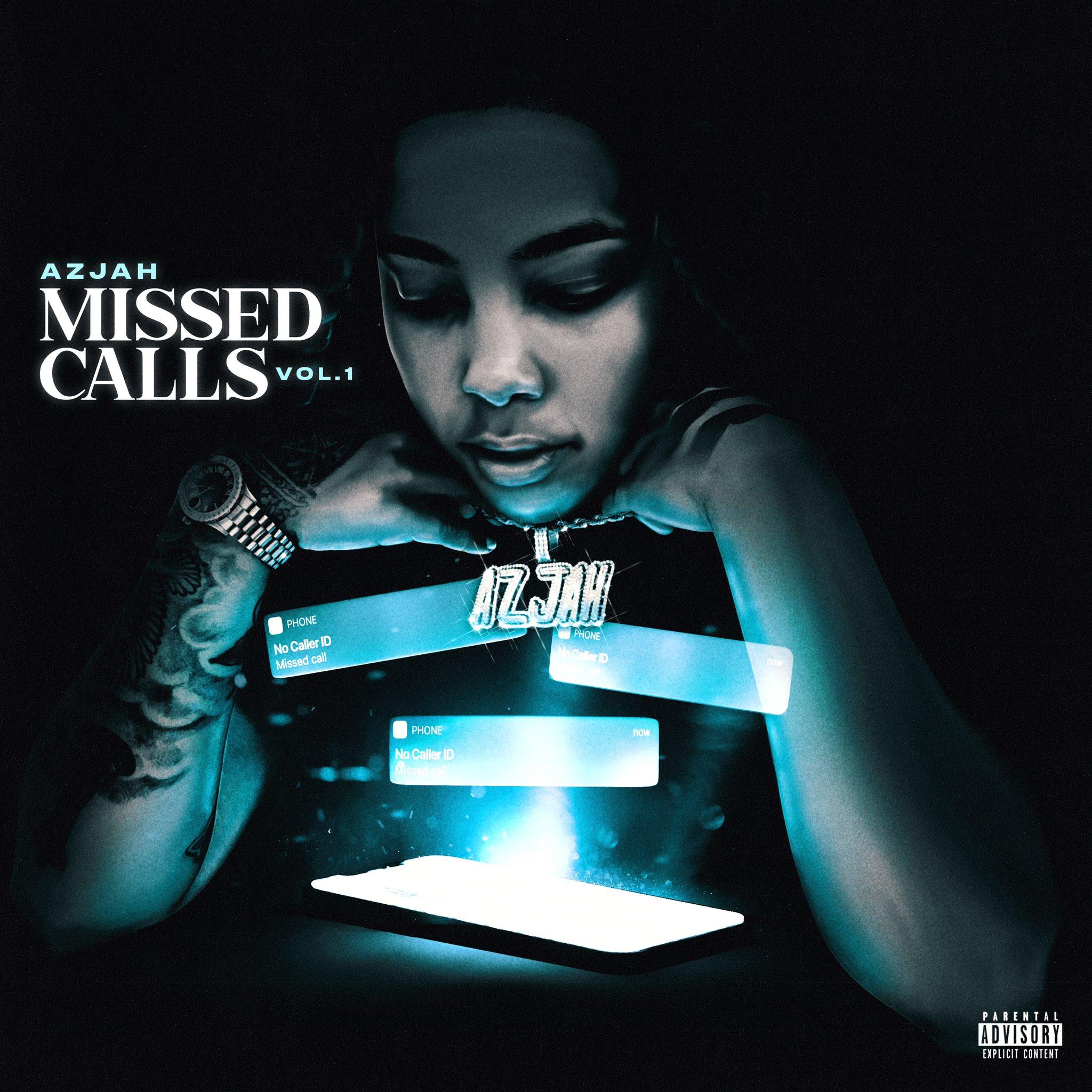 Article continues below advertisement
Bleu: Do you like performing or making the record more?
Azjah: I love performing the record especially if I really feel it. With this whole mixtape I'm about to drop I'm feeling every record so I just can't wait to perform it, but I also love recording. At the same time, I'm a perfectionist, so I might stress myself out while I'm recording.
Bleu: Why is the name of the mixtape Missed Calls?
Azjah: Everybody be on my head because I don't answer the phone. Especially because I got my studio at the crib now, I put my phone on "do not disturb," so I have missed calls all the time. I just wanted something to reflect on. At first it was just a simple name and then I started thinking about it like, "damn I do miss a lot of calls," but we're working on a short film for it. This is Volume 1 and I'm going to have a Volume 2.
Bleu: Is this short film your directing debut?
Azjah: No. I direct a lot of my videos - majority of my videos are directed by me. I have never directed a short film, so I'm taking my time on this and I'm going to write the scripts - I'm going to be fully hands on with it.
Bleu: I heard you engineered most of the project yourself. What was that like?
Azjah: I think it was only two songs that I didn't record myself on the project, but it was just a crazy experience. I was like, "damn I'm really recording this at home, and it sounds fire." That's why this mixtape is super special to me because I gave it 100%, I even recorded myself. I had to get used to it at first because I was scared like, "damn I don't think it's going to sound like the studio," but it ended up coming out good especially with my engineer, shout out to Justin, he mixed it down and had it sounding real proper.
Bleu: What was your recording environment like for this project?
Azjah: It was just literally me solo. I got some L.E.D. lights - I'm in my own world when I record. Even if company is over, they are chilling on the bed, talking to me, or playing a game or something, but still, I just sit there and record, I literally be on my own.
Bleu: What made you want to recreate that classic West Coast sound on G Funk?
Azjah: I'm going to have to shout out Zeke on that. He posted a beat on Twitter, and I listened to it, and I was like, "damn hold on, I never thought about doing that type of song," but the beat drew me in. Summer was coming up so I'm like, "oh yeah we're going to give him a summer anthem real quick for L.A." I wrote it real fast like I did "Time For It." I wrote it then freaked out the hook basically and it was just crazy.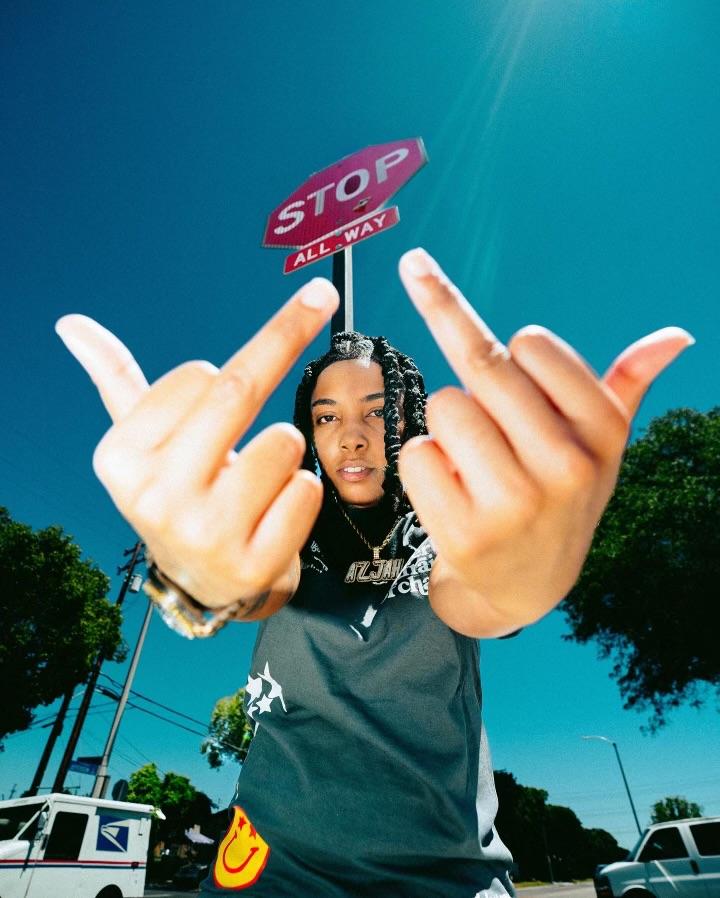 Article continues below advertisement
Bleu: What is your process like working with other artists on songs off the project such as Feel Your Touch and See Me?
Azjah: Sometimes I'm in the studio with the artist. I haven't really been in the studio with a lot of artists when it comes to features honestly. It's always like we send it through the phone, but with this project honestly me and Garren was in the studio and the song just came about like we were just vibing. He engineered my session that night. We were just vibing, smoking, chilling and that came about, so we worked together in the studio that night and then Damar, he actually sent us the hook and I'm like, "oh this is crazy." I was going to actually redo the hook but I'm like no we're going to keep him on the hook and I'm going to do the verses and it came out like *chef's kiss. * Damar is a great guy. He always called me to give me advice, so I felt like us on the record was so easy because we [are] already cool in person.
Bleu: What cities are you looking forward to performing in outside of L.A.?
Azjah: I'm really looking forward to Denver. I have a big fan base in Colorado, so I'm looking forward to that. I'm looking forward to going back to Oakland - that's another big fan base for me there. I really want to go to Arizona because I missed the Arizona show on the Bino tour.
Bleu: What should we expect from you on your upcoming tour?
Azjah: It's going to be my second tour, so I'm just trying to prep myself to be better than I was before - and at the same time feed the streets with all this music, so while I'm on tour I could expand my fan base and show them what I've been working on. Also, LB, my manager, been trying to get me to crowd surf. I lost a little weight so we might be able to do that.