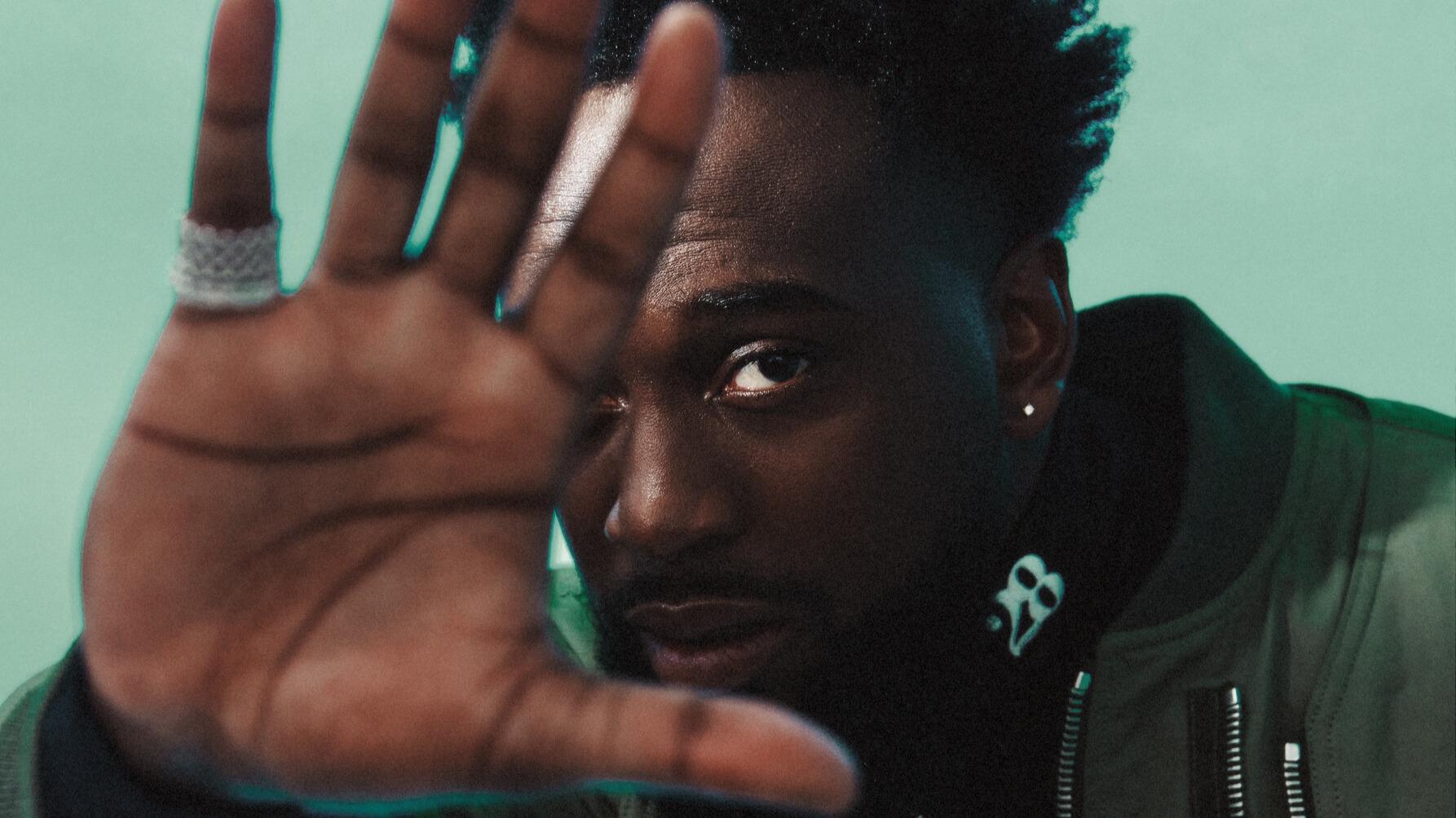 Chasing God, Leading the Music Lane & Front Row in Fashion: How Dante Bowe Runs His Race
How daunting it must be to sing about a perfect God, as an imperfect vessel, to an imperfect world.

By Jason Kwame

Oct. 20 2023, Published 1:00 p.m. ET
Photographer: Ian Lim of Moja Management
Photographer Assistant: Elliot Gunn
Stylist: Sean Azeez-Bright of Moja Management
Stylist Assistant: Festus Duntoye
Grooming: Patricia Hytonen
That was the thought that won in my mind when I prepared to interview Grammy award winning artist Dante Bowe. He was in London town to attend the star-studded Vogue World extravaganza as a guest. Bowe, 30, (not much older than me) - who usually rocks a evercrisp fade, a Colgate white smile, an optimistic demeanor or "vibe", new era cap and a fit that features all the best that this season's fashion has to offer - is clearly still young. He still has a whole life to live and mistakes to be had…he must feel the pressure, right? Surely he did, being under the lens & scope of the 2000+ year old conservative church community, and successfully following behind some heavyweight veteran stars who started in the church: from Aretha Franklin, Usher to the Clark Sisters & Whitney Houston…(for perspective Bowe is only one year older than say Bad Bunny or Lil Baby…)
Article continues below advertisement
Since around 2018, Dante has played a pivotal role in encouraging a new generation who desire real & relevant gospel music. Without a doubt, you've seen him in your Youtube algorithm racking up millions of views. Especially, in the recent past as one of the frontmen of the dynamic & diverse group Maverick City. This young set of singers & songwriters - which included Bowe - changed the game by composing contemporary christian songs that resonated with the youth (and even their parents, mine included). With their clear fire for the word of God, they essentially "translated" the words and promises of Jesus in a relatable way to millions of people worldwide through music. Their sound doesn't discriminate or exclude too. It appeals to those who need an encouraging word in college, & those looking for a boost in the morning or end of day music to wind down to. Dante was a pillar in that collective. Anthems like "Wait on You" from Maverick, and Dante's solo works "Joyful" and "Voice of God" showcased his distinctive, raspy & melodic voice and a penmanship that helped him bag more than a couple billboard hits, platinum record plaques and Grammy recognitions for himself and some of his peers like Tasha Cobbs.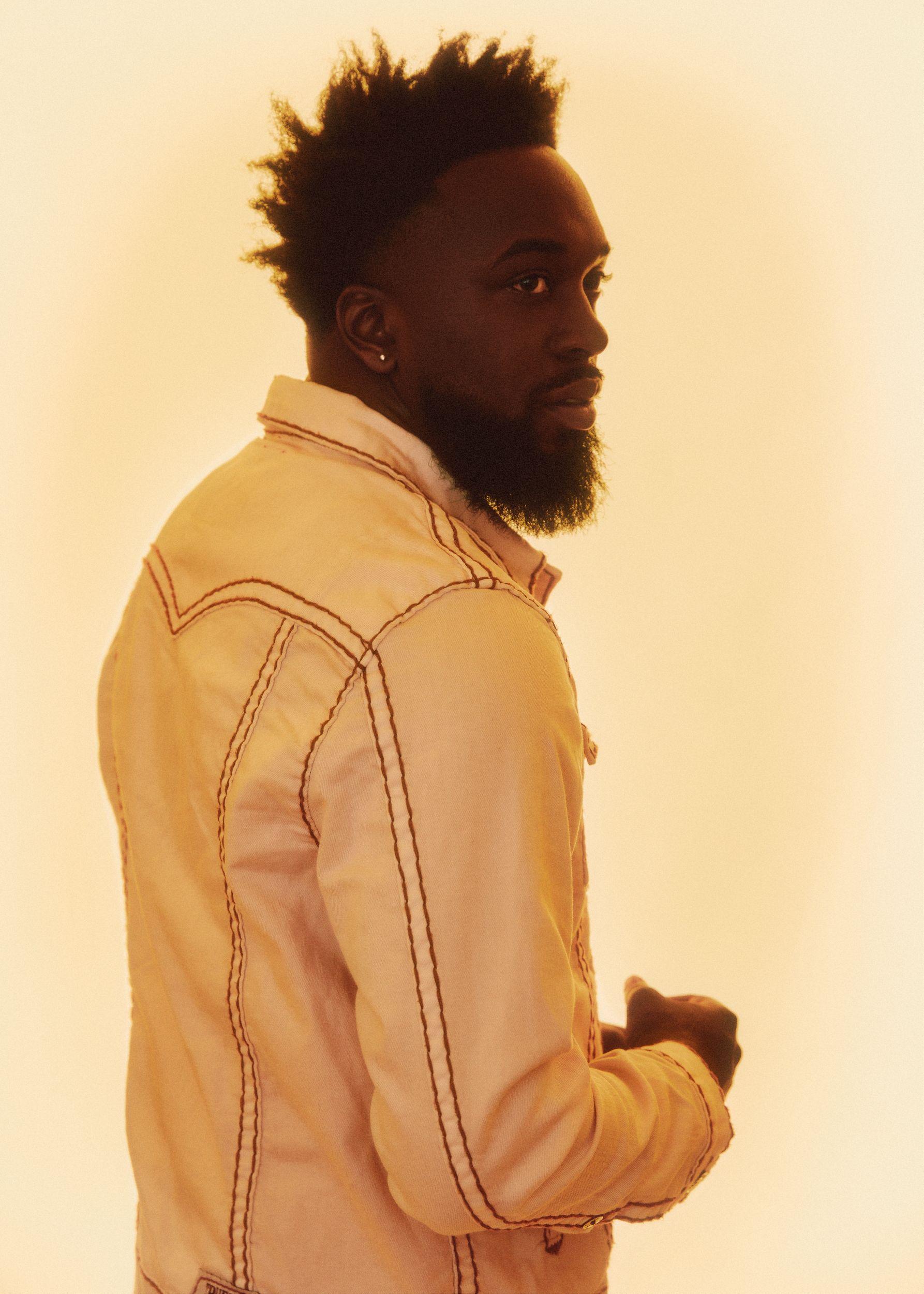 Article continues below advertisement
This fast-track wave is something we hadn't really seen since Kirk Franklin's Revolution or Mary Mary's "Shackles" - gospel anthems of the early 2000's that even reached the hottest clubs. Bowe & Maverick City made worship pop off again…their current & real music could easily fit in your playlist under one of Future's bangers. Then Bowe decided to part ways with the group last year…amicably.
As quickly as Dante moved mountains and made waves with his sound, he again shook the gospel genre with this bold move. Self-proclaimed critics entered the court of public opinion and dissected his breakaway from the group. They passed judgment on his every move following the news, banking on the little info & speculation that was online.
Article continues below advertisement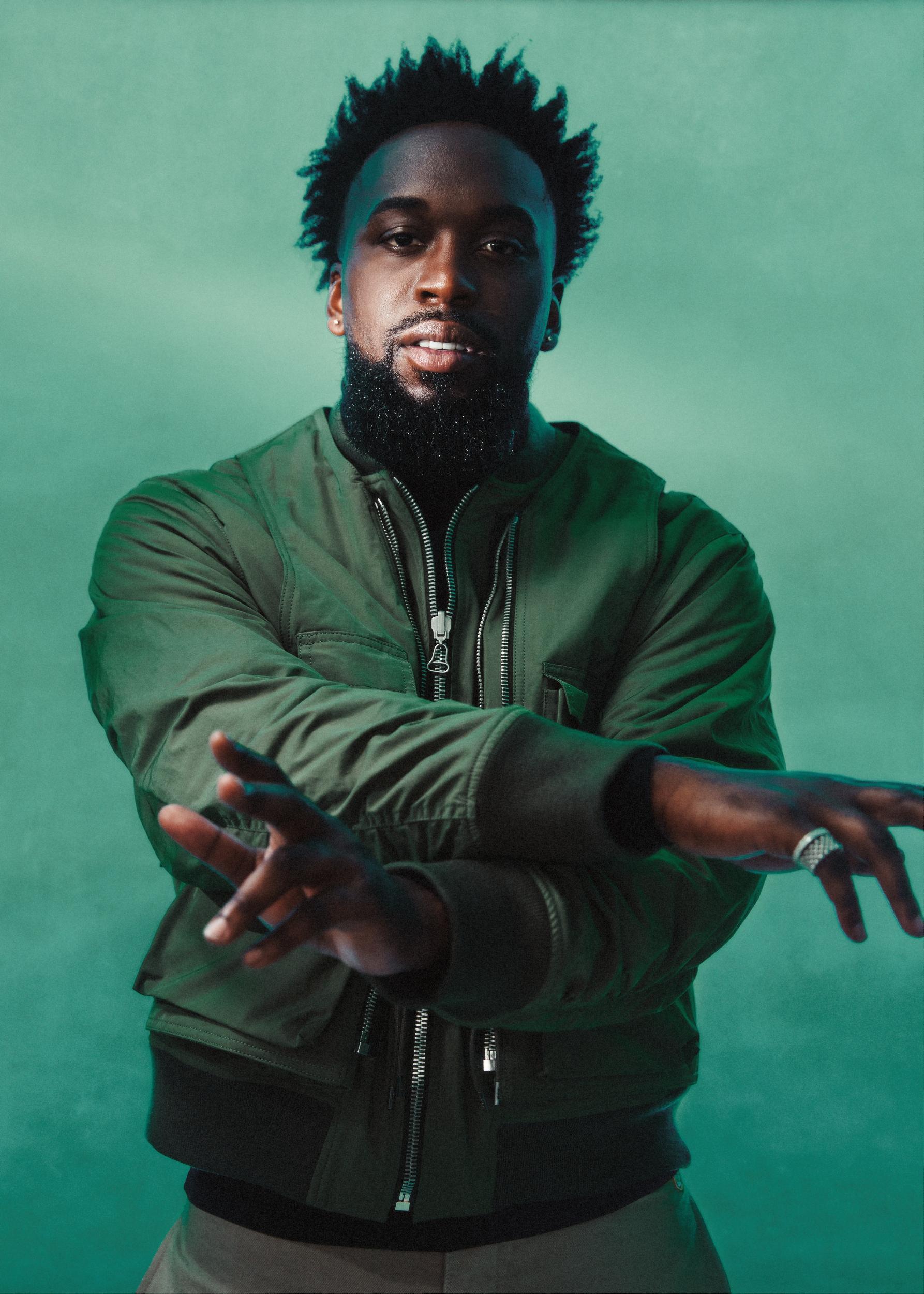 In spite of all this, what strikes most were the words of encouragement, prayers and love from loyal supporters under all of Bowe's social posts. Many of the commenters sympathise with his tough yet relatable upbringing - that included homelessness & abuse - and admire his incredible talent. Clearly, people really want the best for Dante, wherever God is leading him.
Article continues below advertisement
With his hopeful perspective and trust in God's plan, Dante Bowe has taken all the noise in his stride and made his own beat, releasing a self-titled album honoring God and all the things that make up his personal artistry and character. The album's somewhat a hybrid of gospel and then the R&B life issues that follow after Sunday service, so to speak. Like love: the island-ampiano inspired "Wind Me Up" is one example. Or take his new, raw and honest release, "Fire". The single features a simple ticking rhythm - sort of embodying the pace & routine of life itself.
As Grammy season dawns again, it's safe to say Dante deserves to be in the running with the big bet he's taken on himself (and God). His solo journey is a clear testament of all the blessings, uncomfortability & growing pains that come with change. Or in his words "evolving". It's almost like an ongoing race navigating through life and following God, like that one thing Paul said in the Bible. It seems Dante gets that, that his faith-based journey is not yet over…
So could it all be daunting for Dante? Probably. But read on and see how Dante Bowe explains the overwhelming beauty and hope of the journey that keeps him running…
Article continues below advertisement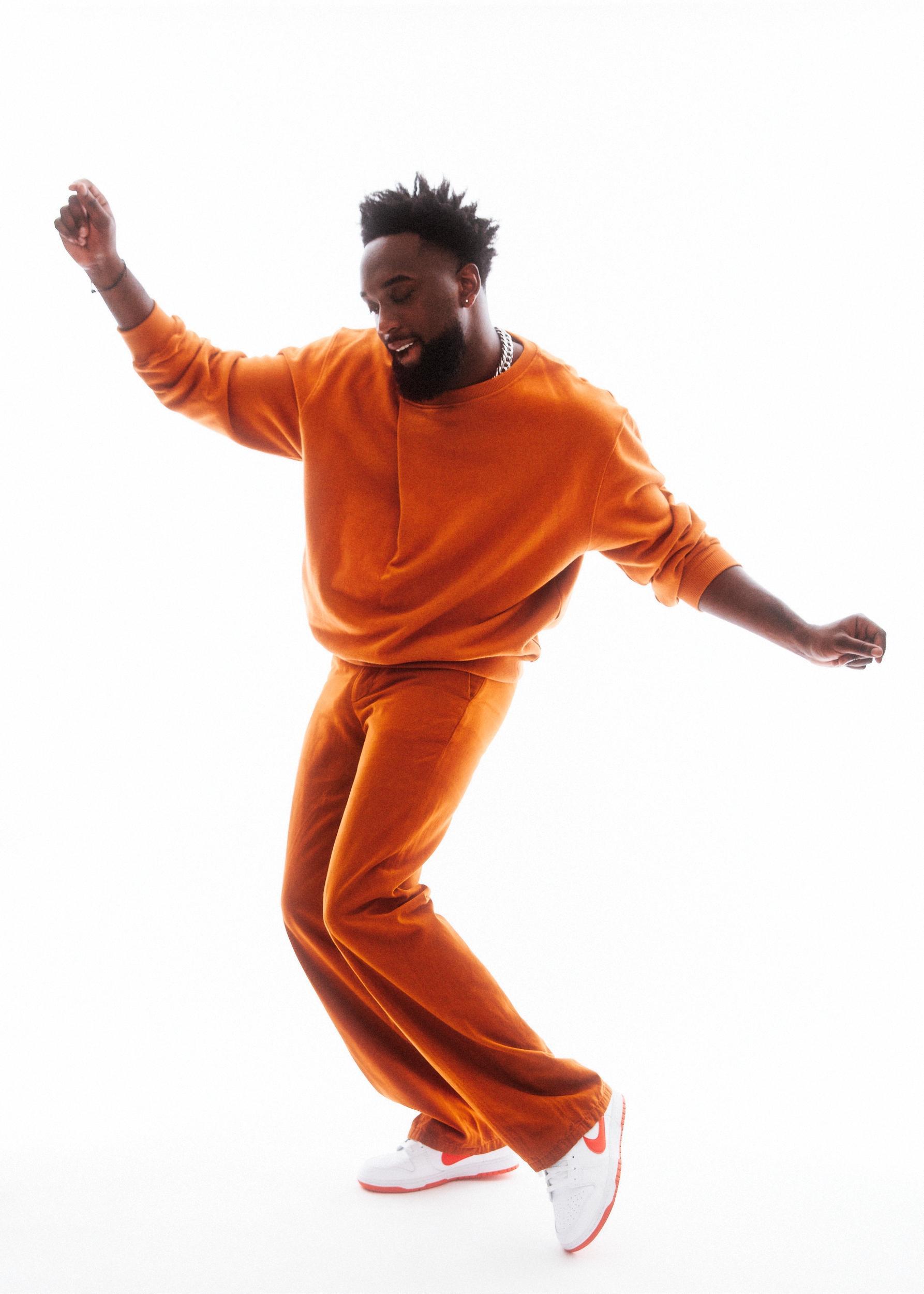 Dante! We last linked up with you for the shoot in London, how was the experience for you out there? Was London good to you?
I love London! We had an amazing time. London fashion week was special. I got to go to BBC radio - I've always wanted to visit! My incredible team and TRUE music label family hosted an album party at Isabels in Mayfair too. Michael Philouze, the men's editor of VOGUE magazine styled me, it was incredible! It was great.
Article continues below advertisement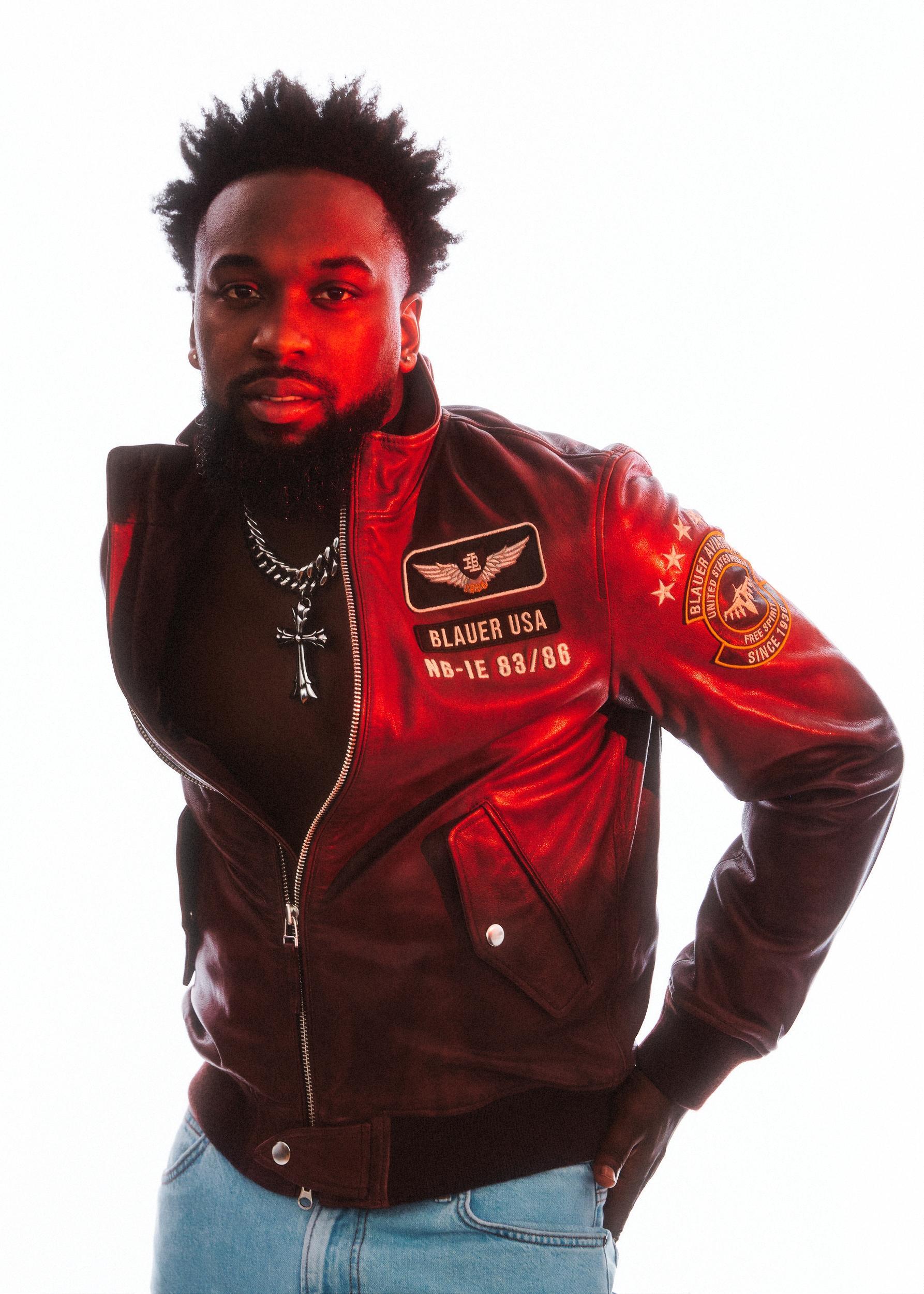 Where to next?
I went on vacation right after to Costa Rica! But before that I got to see Beyonce in concert in Dallas. That was an amazing time. We celebrated one of my best friends Sabrina's birthday at the concert as well. After the celebrations, I was able to get some much needed rest & relaxation in Costa Rica. I surfed and recharged. We had a good time.
Article continues below advertisement
I'm rehearsing and preparing for my next performance in LA at Taste of Soul on 10/21. I've got two 2 philanthropic projects I've been working on, which I'm excited for. Both will be unveiled in November. One is with Girls Scouts who of course build girls' courage, confidence, & character and empower them to make the world a better place. The other is with Big Brothers Big Sisters, which facilitates and nurtures positive, supportive mentoring relationships for youth to help them reach their highest potential. These are a huge honor for me. Working with these kids has really inspired me.
I'm passionate about giving back and using my platform for good. I love to mentor youth, encourage the next generation, and empower them to be all they are destined to be. To help them reach their greatest potential, and support their journey. I hope to help bring some dreams to life.
Article continues below advertisement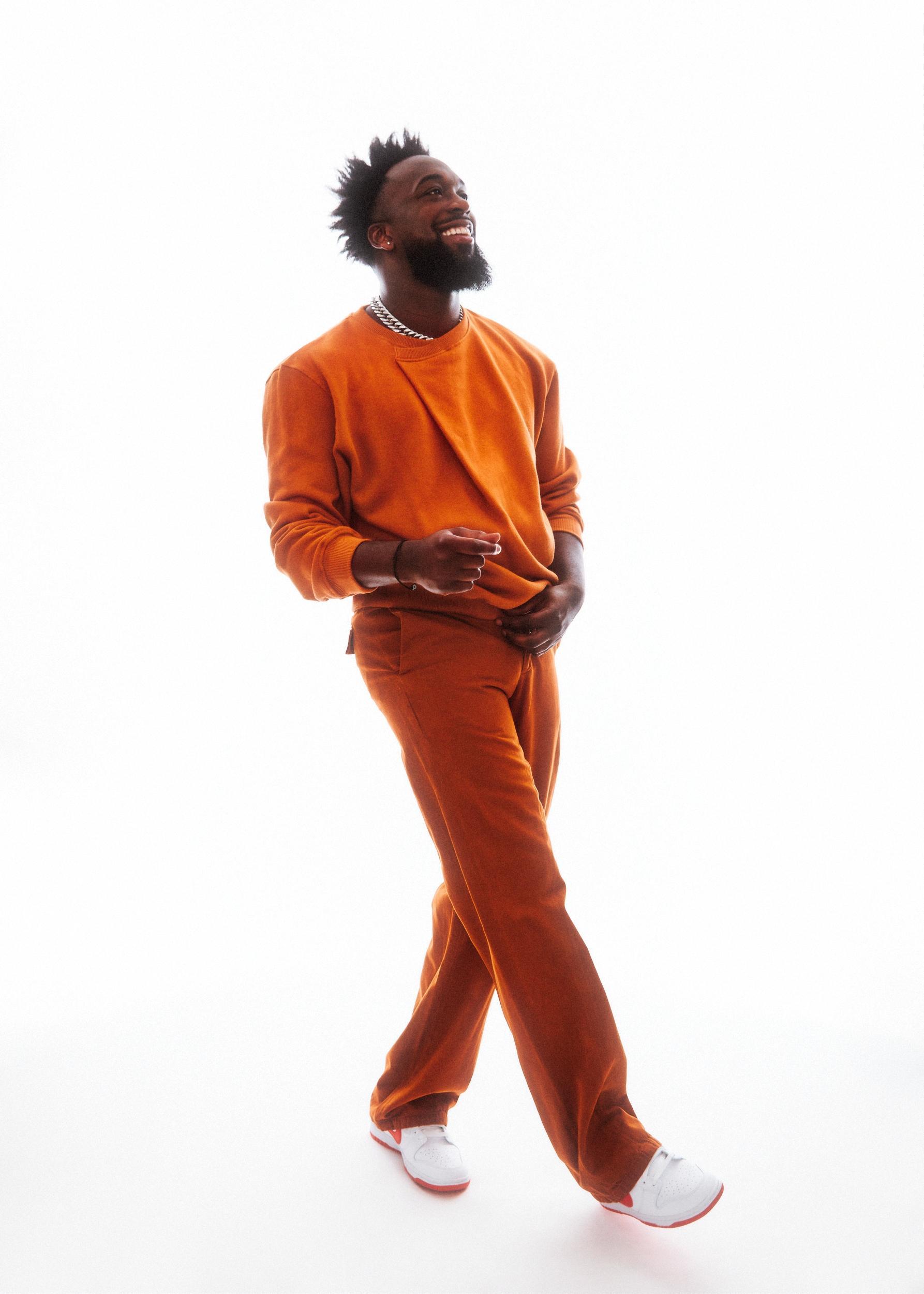 You were in London primarily for Vogue World, how was that?!
An incredible celebration! It definitely shone a global spotlight on London's world-leading culture and creativity. You know, London's considered the cultural capital of the world to many. London inspires me and never fails to bring people together through theatre, music, dance, opera, art, and fashion. So much diversity. It's cool that the proceeds will go to London-based performing arts organizations.
Article continues below advertisement
I had an amazing time there. I got to see some people I've never seen before, Like Jared Leto! Anna Wintour walked the carpet as I was walking the carpet! I enjoyed the entire experience. The show was incredible. I love my Vogue family. They know that.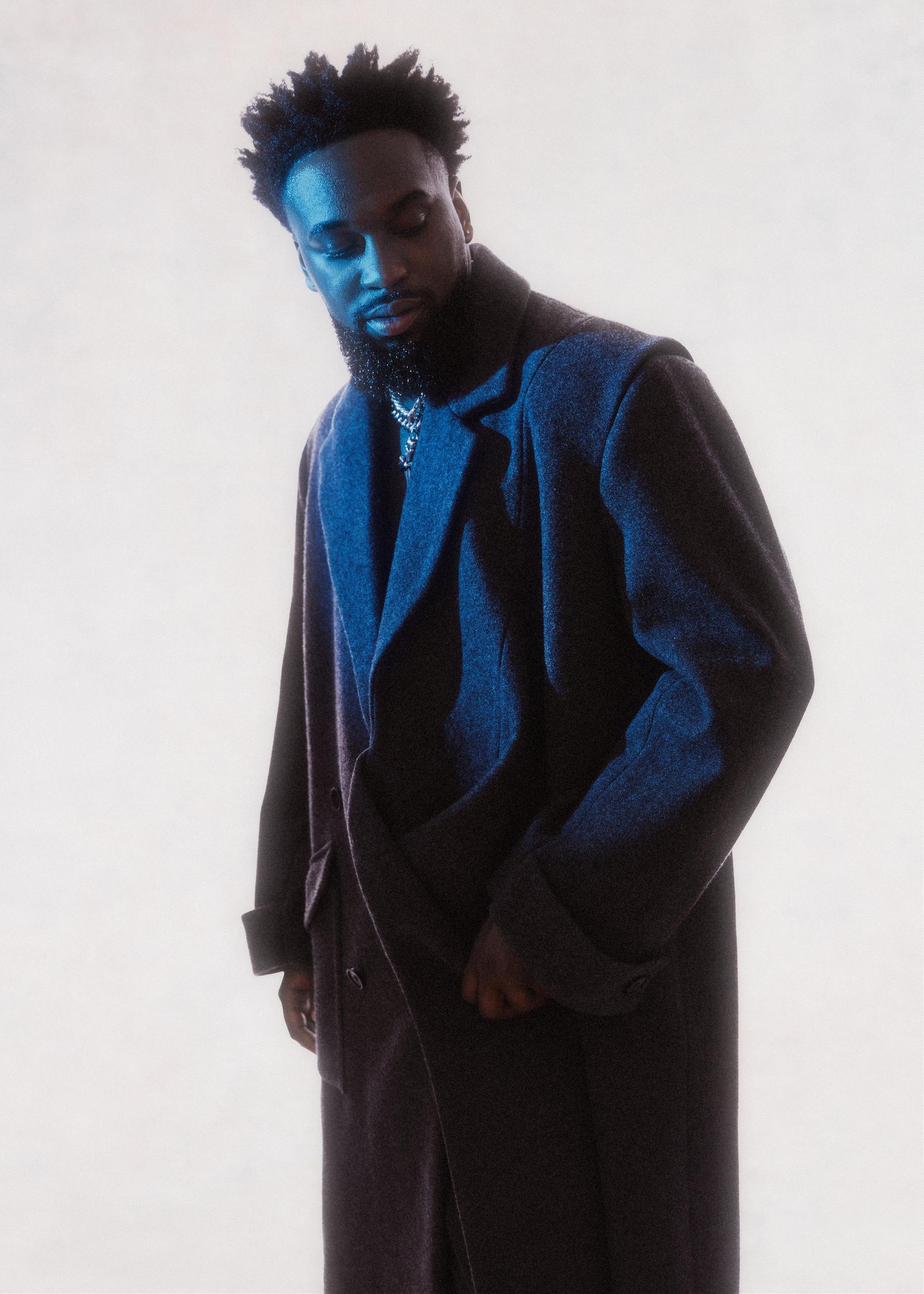 Article continues below advertisement
Is fashion something important to you as an artist?
Fashion and culture go hand in hand.
I appreciate the arts and I'm inspired by all facets of creative expression. I love fashion and the people it brings together. The more I'm immersed in this community, the more I appreciate the many gifts represented in this space. There's so much that goes on behind the scenes that many may never see or experience.
I've been fortunate to work with the best stylists and meet so many of my favorite designers. I love seeing designers' journeys' and their stories showcased in their fashion shows and campaigns.
Some only see the glitz and glamor of the fashion world…A lot of people think fashion is self-glorifying and vain for the most part. but I think when you get to a certain level, ultimately it's about the art and ability to incorporate another outlet of self expression. Fashion has become an extension of my creative process, a way to say things about myself in the most creative ways I choose. It allows me to be unique and at the same time, connect with others who understand this exciting world.
Article continues below advertisement
Some may prefer to collect art work, sculptures, photography, paintings… people who prefer fashion generally love how they're able to find creative expression through clothes and all that goes into it. I feel like I'm at the level where, I appreciate the art and the artist. I appreciate the people who handmade beautiful designs especially when it comes to couture, one of a kind pieces. Like, only few people in the world have these particular pieces of clothing. They're rare, unique, and make special events more memorable.
The best part of fashion is the people. I enjoy praying with people in these spaces. I talk about my life, my faith, my testimony with people that normally wouldn't talk about God. I feel very comfortable sharing what God has done in my life, and how he has brought me to this season of my life. This is a natural part of my conversations, because I'm just so grateful. I love sharing His light and hope with everyone I meet along the way.
Article continues below advertisement
Somehow, someway God keeps positioning me in rooms I never imagined I'd be in, with people I never imagined I'd have the opportunity to meet. And well, God is working and using all this for purposes far greater than I can fathom.
Many of the people I meet listen to my music, a lot of them do and I think that just being a witness is just living your life out loud, you know, and I live my life for Jesus, so everywhere I go people know what's up.
Fashion is something I've always ventured into and yes I want to do it more.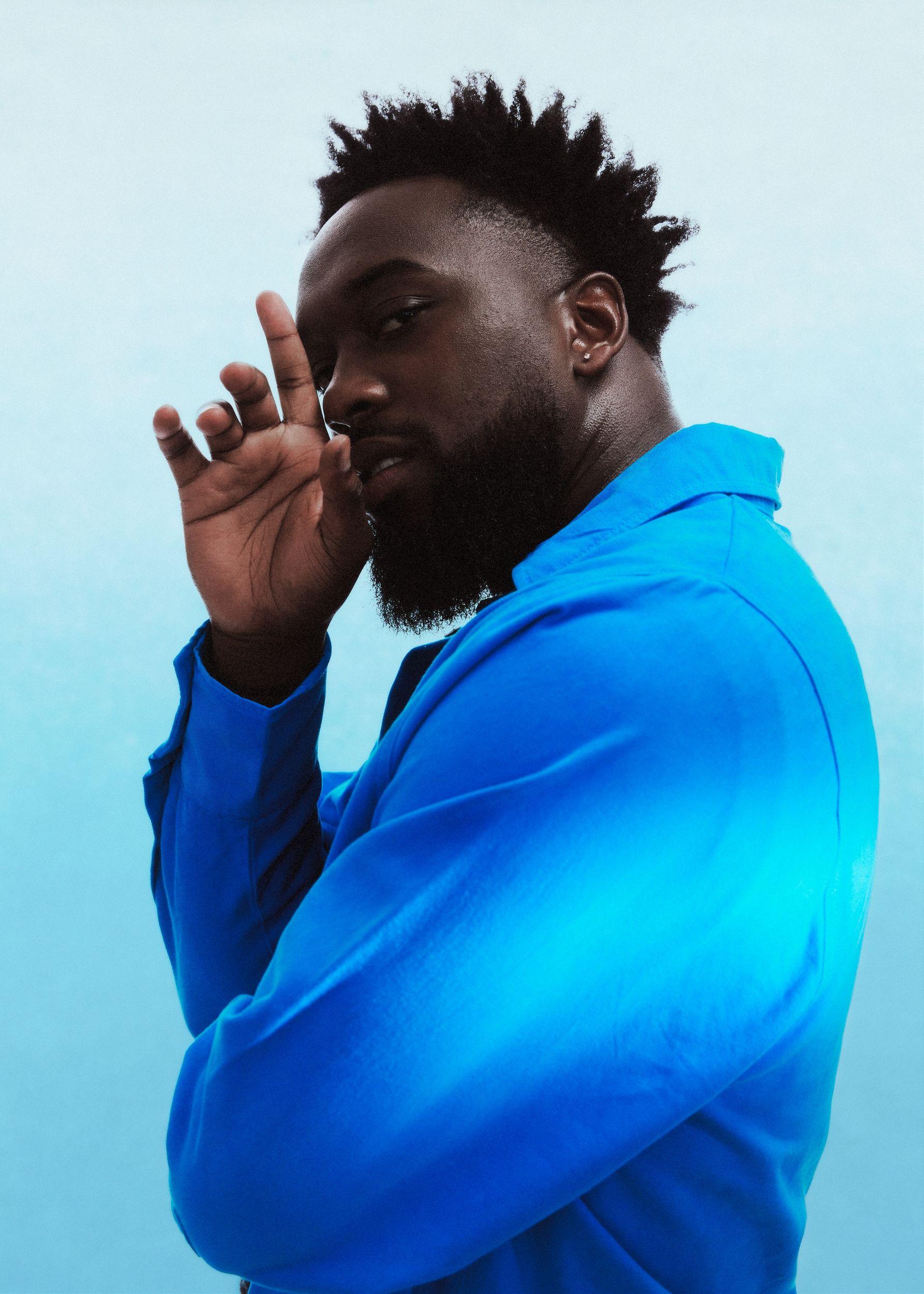 Article continues below advertisement
So should we expect some fashion collabs? In fact, in all things Dante Bowe, what can we look forward to?
I have a few magazine covers scheduled for release this fall. I've been working with some of the best in the business for these covers and excited to see their vision come to life. I enjoy being immersed in the fashion community and learning the art of fashion.
I would say as an introduction to the new me. I've always loved R&B, I've always loved pop, I've always loved Gospel and Christian Music. When you listen to the entire album I want you to see it's like a gumbo of all these sounds and a new introduction to me. I named it Dante Bowe because I felt like that title represented the entire project in a great way. It's just a personal project, it is all about my relationship with God, my relationship with people, and my growth. So I hope that people can discern that when they listen to the album. I believe this album will inspire people to dance, celebrate, be all God has called them to be. It's filled with hope and joy.
Article continues below advertisement
My recent album and the one I have coming soon represent my creative evolution and a bold step toward pushing boundaries. I'm tryna' craft a sonic journey through my music that bridges the gap between different musical worlds. I guess the thought process was going to all the world and sharing the gospel. We need more healthy people talking about love and relationships, we need more people who have an authentic relationship with God shining His light in the world. Shared real life stories of trauma, betrayal, love, faith, hope and different things of that sort. I'm hoping to help more people by being more vulnerable and telling more of my story through my music and art.
One thing I've taken away from the process of making the album(s) is that God is in everything, God is everything and you can find him everywhere, and the album is just a beautiful journey from the first track to the last track. It's a journey, it takes you somewhere and I think it's very relatable and if people really open their hearts to receive it, they'll find themselves in each track. I used to say some tracks are for certain people and certain tracks are for other people but I believe it's all for all of us and I think we can all find ourselves in this album. That's one thing I've taken away that God is everywhere.
Article continues below advertisement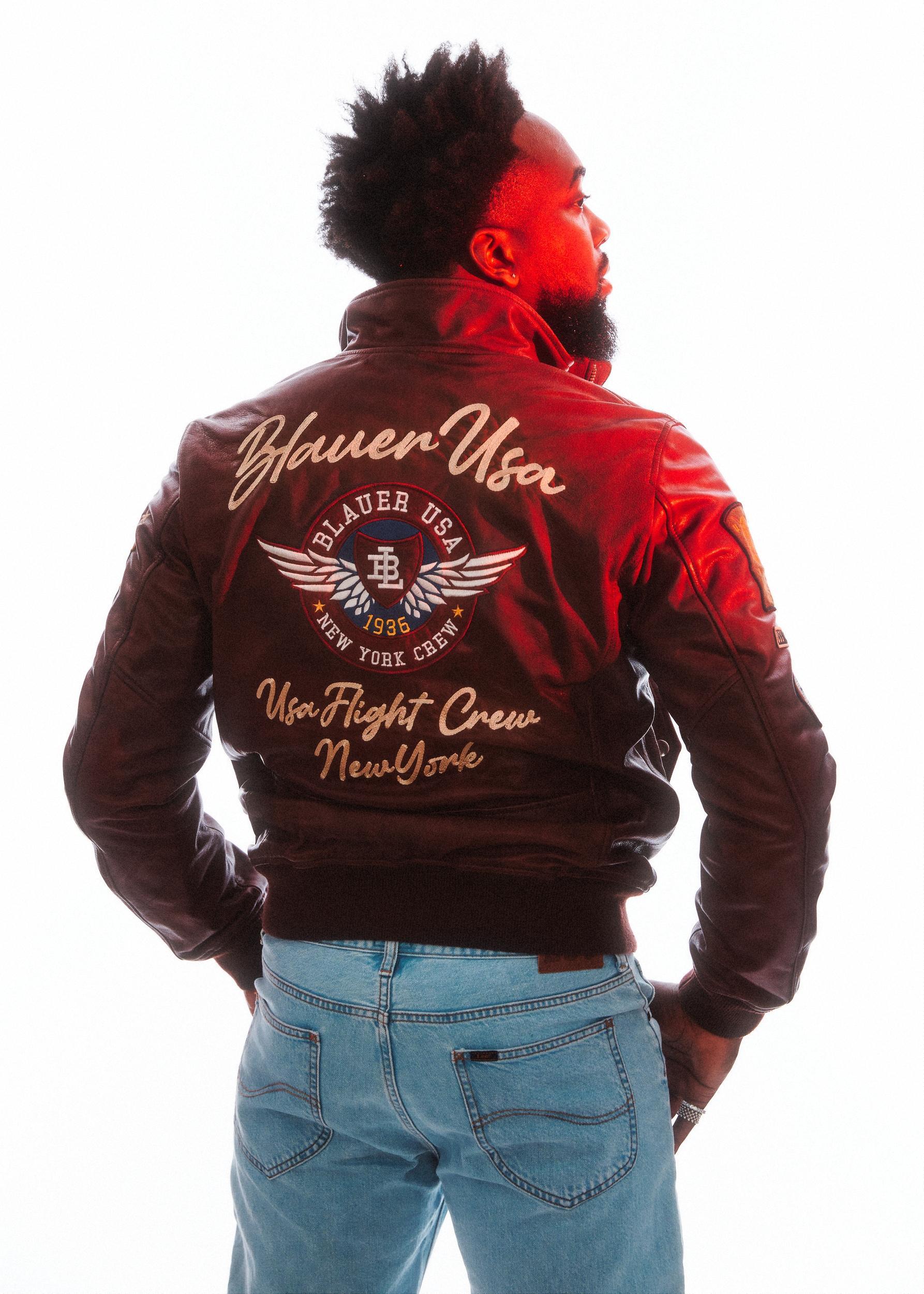 So many people are backing your journey, based on how your music has made them feel. I've seen a few 100 comments, so many about your music helping them on hospital beds, and others accepting Jesus Christ with your song in the background. What do you say to all the thousands of messages filled with love that are backing your new journey?
It makes me feel incredible that my fan base and my friends, and my family, are supportive. They've seen the fruit of my life, they trust me, they know that what I put my mind to I will accomplish, and this is one of my goals and I accomplished it. But, the work for me is far from done and I'm just grateful they are on this journey with me and they are having a great time. We are all having an amazing time creating and sharing this music. I love my TRUE music family. I love my fans, I love my supporters, and I love my family and friends. I'm just really thankful and want to be a good steward over all the opportunities that have been coming my way. I never want to take any of this for granted because God has been so good to me. His plans have been better and bigger than anything I could ever dream of.