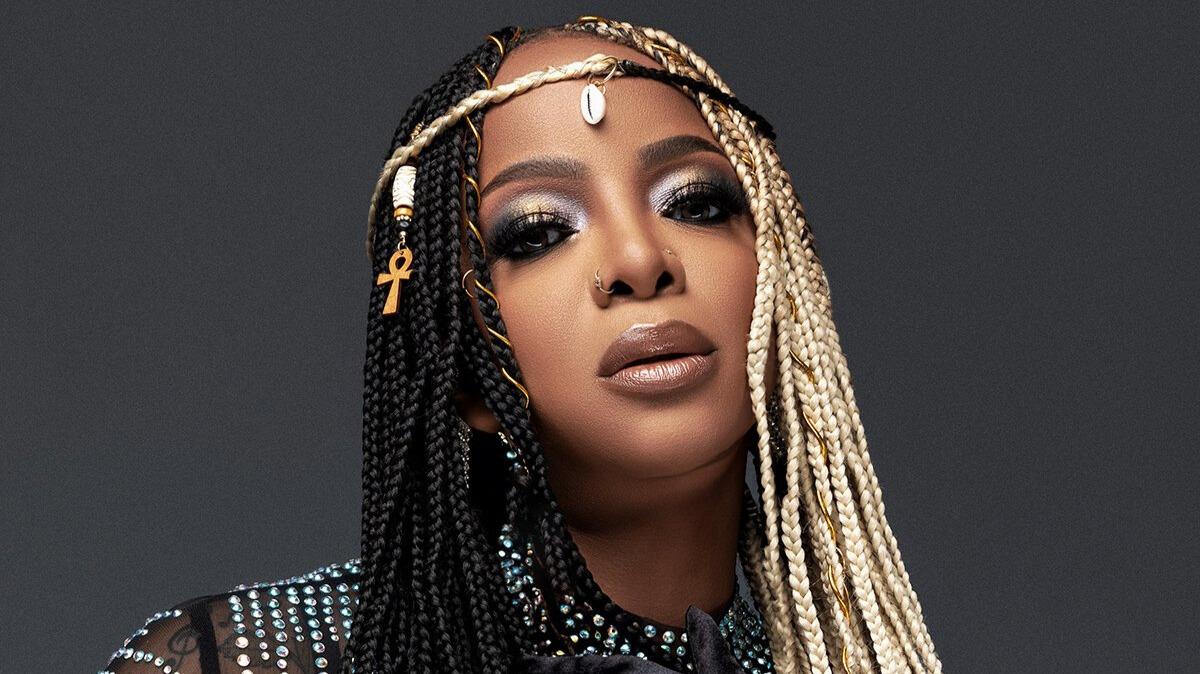 Leela James on How She Created a RIAA-Winning Wedding Anthem and What Supporters Can Expect From Her New Project
Plus, she dishes on the rule that helped her defy industry stereotypes.

By Kirby Wright

Sep. 29 2023, Published 4:55 p.m. ET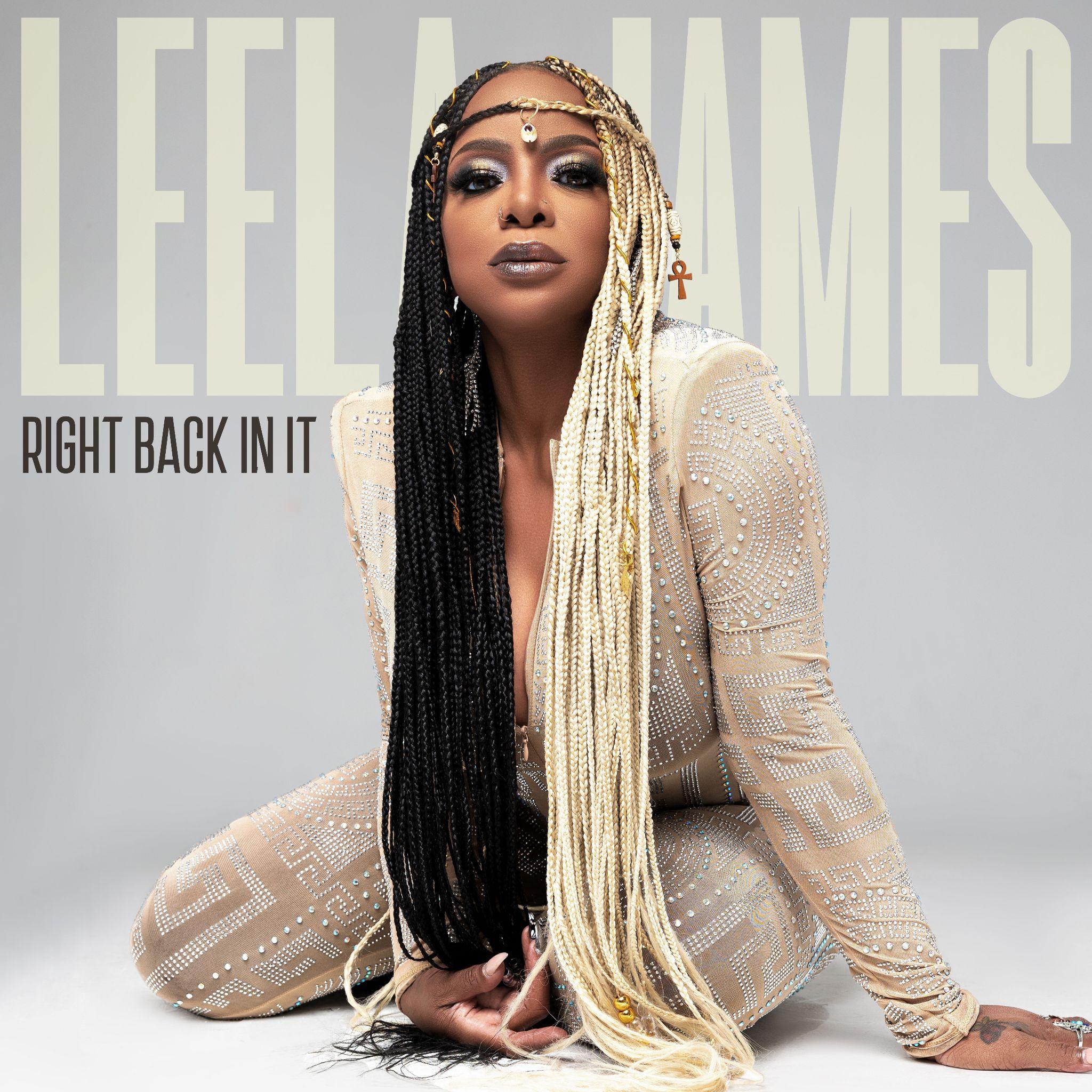 Leela James was named the "God-Daughter of Soul" by the legendary James Brown and is often referred to as Baby Etta, after iconic singer Etta James. Also, she has one of the top wedding songs in the world, "Fall For You," and countless tours alongside Maxwell, Anthony Hamilton, Tank, and more. Still with her strong resume and over two decades in music, the talented songstress feels some of the industry is still learning about her. In this exclusive conversation with Bleu Magazine, she walked us through her creative inspiration, unique musical journey, and how her authenticity continues to impact her career.
As a child, the art form was ingrained in her and a very tangible part of her everyday life.
"Music was always around me. Everybody in some shape or form was involved in it, singing or playing instruments or something. I thought it was the norm; I thought everybody could sing. I honestly didn't take it seriously until high school. Then, I jumped to gain the exposure and experience I needed to make it a profession."
Article continues below advertisement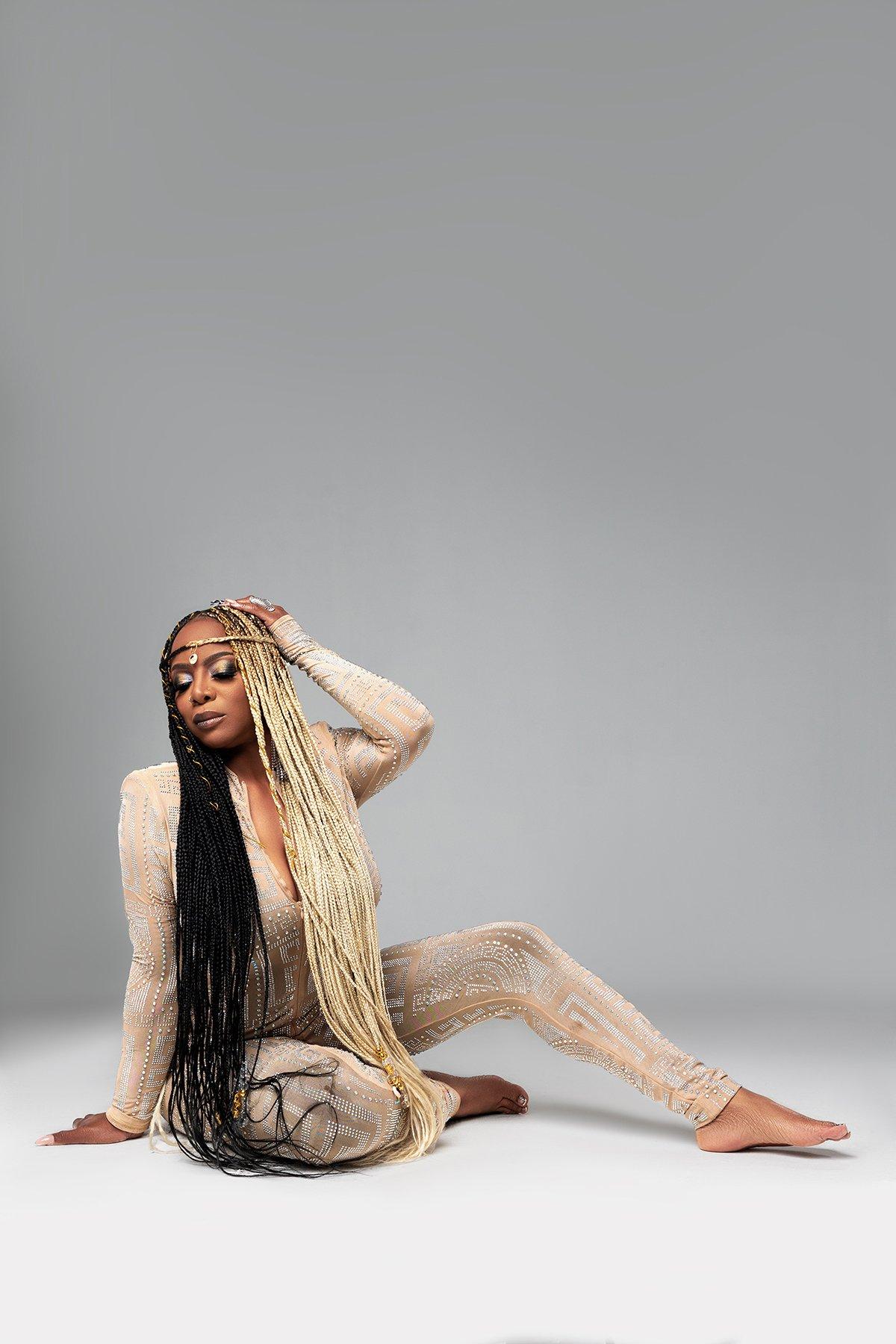 Later in 2006, she released her debut project, A Change is Gonna Come, and James has released seven albums since that time. Although it's been far from an easy journey, her career has been consistent, an element that's pretty rare in the short-attention span era we live in today.
"I started out as a track runner, and one thing we were told is to run your race and your lane. Don't pay attention to who is on the side. I've always taken that same model. I stay focused; and I don't worry about who is on the right or left. It's important to be yourself and define yourself."
Still James admits that coming from South Central LA with an afro and strong convictions has made her career a bit more trying.
Article continues below advertisement
"I'm not gonna be butt naked in my videos, and because of that I dealt with resistance from the labels. They try to box you in. But I just never wanted to do that."
It's important to her that she creates and trusts her vision for her life and career, and that shows in her music. She received her first award from the RIAA in 2014 for "Fall for You," now certified Gold, and that hit came from simply expressing herself.
"I was in the studio, and we didn't have initial intentions for the song to be what it became. One of the producers just wanted me to sing. It was like let's see what happens, and that's what the Spirit gave me to sing. It just started to evolve. At that time, I was coming off of having my first child. I think I was feeling very sentimental, and I had a lot of emotions. As we started recording, it felt fitting that it was a love song, and I kept envisioning a bride."
Article continues below advertisement
She goes on to explain that, that's how her process usually goes. In fact, her latest single, "Right Back In," came from scrolling through social media.
"My inspiration comes from life. I'm always pulling and drawing from my experiences and indirectly other peoples experiences. I was fooling around with melodies, and that came out, because I was looking at TikTok couples and Chrisean and Blueface (laughs). Sometimes people get back together for good, and sometimes they don't."
Outside of music, some may be familiar with James from her time on R&B Divas and Unsung. True to herself, she showed her personality and fans connected with her story. Still she has mixed emotions when reflecting back on the time.
"I was excited initially to do R&B Divas and Unsung too, so people can learn more about my story and discover more about me. But I could've done without the drama. I'm all for real sisterhood so when it starts to get weird, it's time to leave because I don't wanna do something I have to pray about later," she laughs.
Article continues below advertisement
While chatting with Leela, I felt a sense of humility and genuineness that felt comforting. She's currently on a worldwide tour, which will make international stops in Sweden, France, and the Netherlands, but on our Zoom call, she just feels like a friend catching me up on her work schedule. Whether she's unwinding with a glass of Stella Rosa, playing Kendrick Lamar (her current fave) or connecting with fans on her tour, she simply desires to impact and help others. In fact, the soulful singer is in the process of building an initiative for HBCU female students.
"I'm a single mother, Black woman, and I've attended college. I know what it's like becoming pregnant and try to juggle those things. Sometimes there isn't any support, and I think it's important to have that. I'm very excited about my people and my young sisters, and I hope that we can do something to make a difference in someone's life."
Looking ahead, James is excited to connect with fans on her ongoing tour and for audiences to hear the new project.
Article continues below advertisement
"Listeners can expect a really soulful experience. It's very grown and sexy. One of the things it reminds me of is my childhood when my parents would have these card parties and put on records and that was the soundtrack for the night. It was a vibe, a groove – it's like that."
When asked how she feels to be compared to such musical icons and what she wants people to know about her she responded in her same humble manner.
"I'm honored to be mentioned in the same sentence with such great legends. I just want people to know I'm a real person with real feelings. I want people to enjoy the music and shows. I'm just an individual with real vibes, and I hope people connect with them."
Leela James is currently on her world tour, and her new album releases this fall.