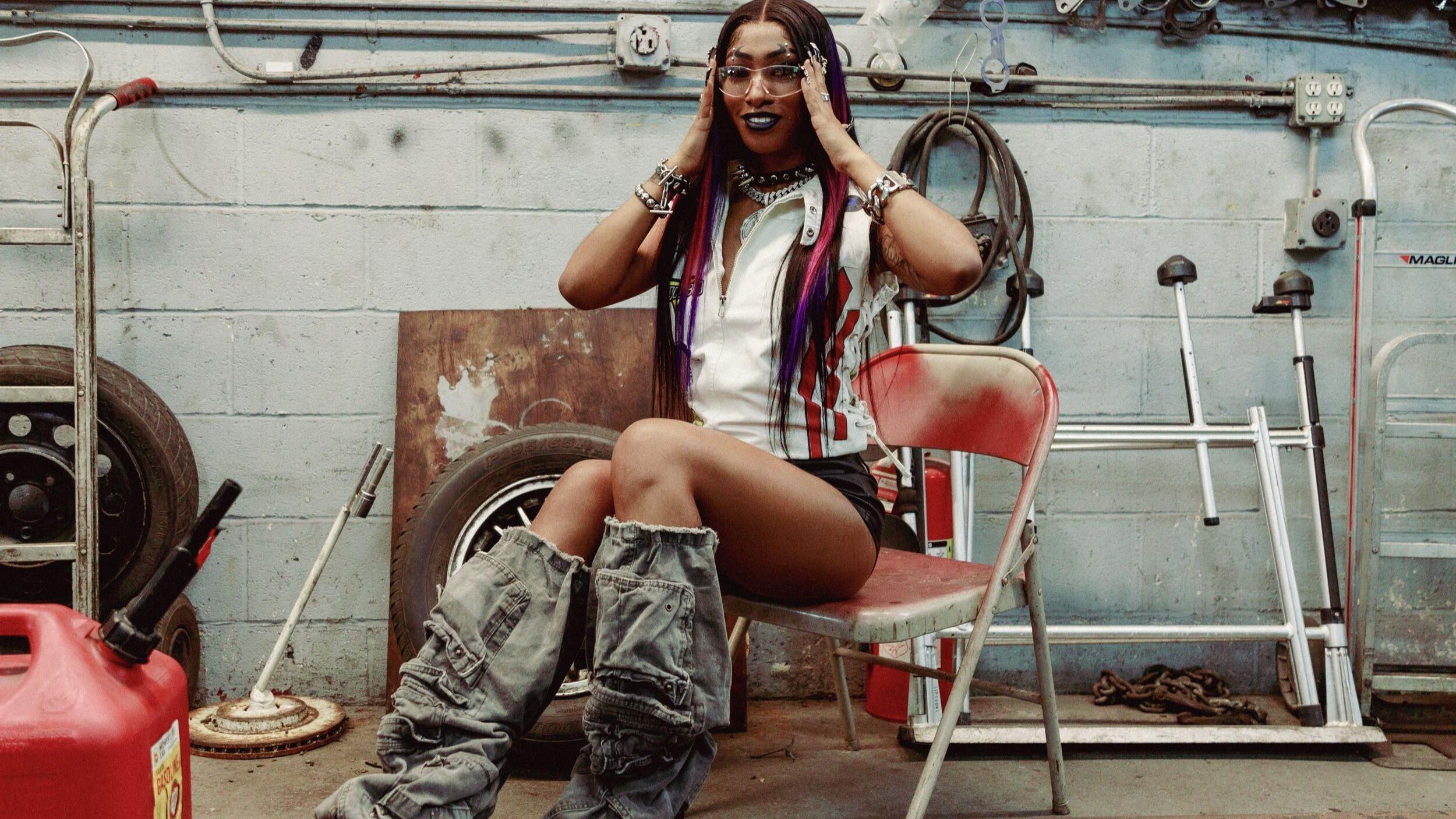 A.R. The Mermaid's Trailblazing Journey in Music
Discover A.R. The Mermaid, a rising musical sensation who's making waves

By Justin Wallace

Aug. 21 2023, Published 4:35 p.m. ET
In the ever-evolving realm of music, A.R. The Mermaid emerges as a true maverick, seizing the spotlight with her recent release "Sneaky Link" and its accompanying mesmerizing music video. As the industry buzzes with excitement, A.R's latest "SUKI" is already a topic of heated discussion, particularly due to its exciting cameo appearances by Love & Hip Hop's luminary, Suikihana. The fusion of A.R.'s distinct style, musical prowess, and a touch of star power sets the stage for a seismic shift in the music scene. But the excitement doesn't stop there, as A.R.'s EP "Watt We Doingg," slated for release soon, promises to shatter conventional norms, ushering in an era where artistic expression transcends boundaries, encompassing not just music, but also fashion, art, and attitude.
Hailing from Memphis, TN, A.R. The Mermaid has swiftly transcended the confines of regional acclaim to gain attention on a global scale. Her hits like "Let a Ho Play" and her latest freestyle "No Motion" have cemented her reputation as an artist unafraid to tread uncharted waters. What truly sets A.R. apart is her unparalleled ability to meld her unique aura, which seems almost like an anime character brought to life, with the rhythm and soul of hip-hop. Icons such as DRAKE and SZA have taken note, acknowledging her fresh perspective and undeniable talent. A.R The Mermaid is emblematic of a new era in music, where empowered female artists are at the forefront, rewriting the narrative and paving the way for unapologetic self-expression. As her EP's release draws near, anticipation surges, promising listeners an experience that is not only sonically arresting but also a celebration of boundless creativity.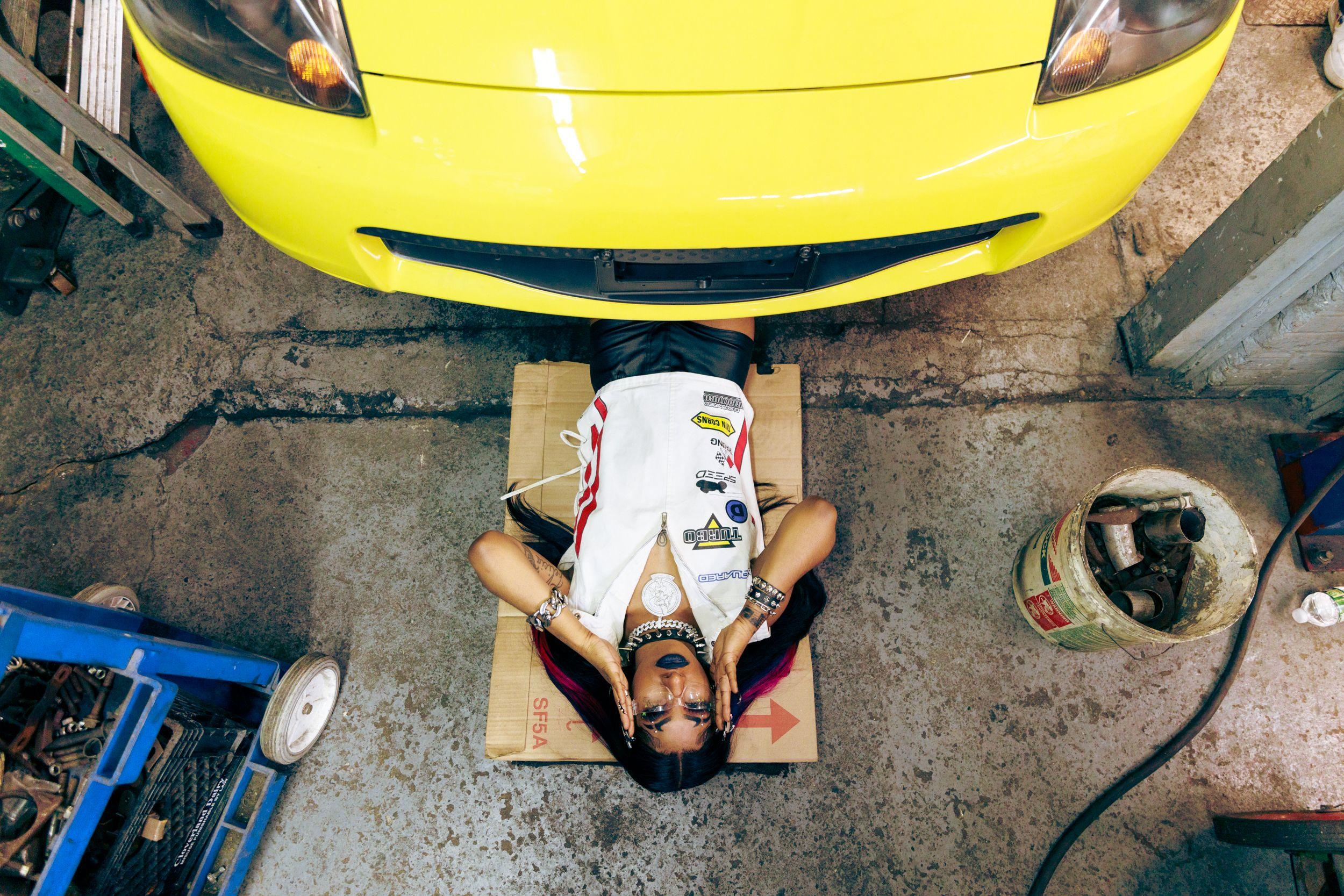 Bleu: From Memphis, TN, tell us about growing up down south and how did it help mold you?
A.R.: Growing up in the South, particularly in Memphis, was an experience that shaped me in many ways. I spent a lot of time in church during my early days, and that's where I was first exposed to music through singing. I even formed a singing group at one point. However, as time went on, I transitioned to rap.
Bleu: You started off singing and then transitioned to rapping. Can you share the different steps you take during recording for each style?
A.R.: For sure! Recording for me differs between rapping and R&B. When I'm rapping, I often freestyle, letting the words flow naturally. But when it comes to R&B, I take my time, crafting each note and expression carefully during the recording process.
Article continues below advertisement
Bleu: Your latest video "Sneaky Linky" boasts an engaging storyline. What does a "sneaky link" mean to you?
A.R: laughs Ah, a "sneaky link." It's when you're discreetly spending time with someone, keeping it on the down-low. No social media posts or public announcements – just a private connection between the two involved.
Bleu: In your latest single "Suki," Sukihana makes a guest appearance. How did that collaboration come about?
A.R: Suki is a favorite of mine! Her energy and vibe are incredible. We connected instantly when we met. My team reached out to her to be in the video, and the stars aligned. I'm incredibly grateful for the experience.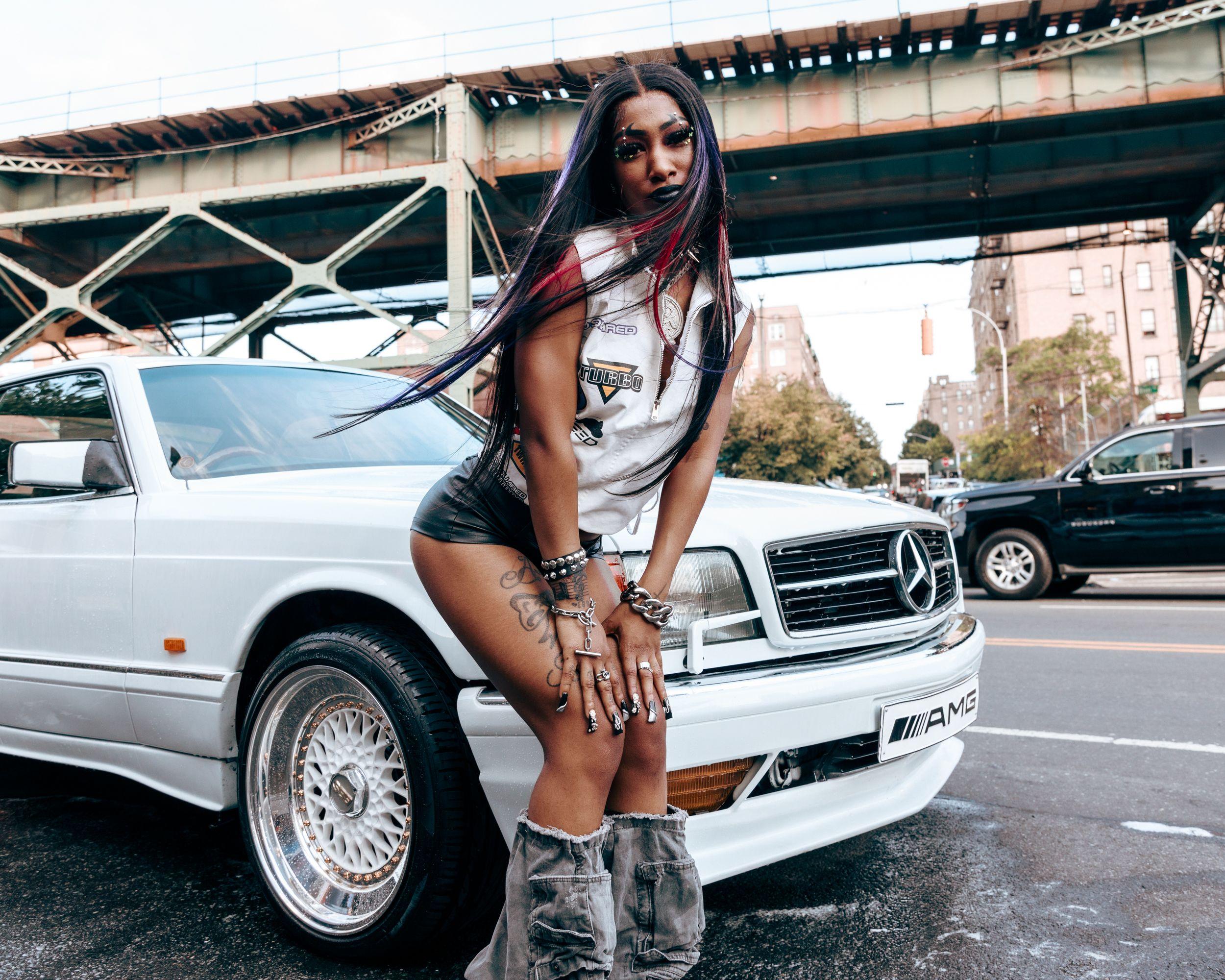 Article continues below advertisement
Bleu: Memphis has its music scene dominated by certain labels. What motivated you to forge your own path?
A.R: Individuality drives me. I've always wanted to stand out rather than conform. I made the conscious decision to step out of the usual lane and carve my own unique path.
Bleu: You're known for blending anime aesthetics with music. What's your current favorite anime?
A.R.: Honestly, while the anime and rap trend is rising, I'm still drawn to that trap sound. My style, the way I dress, and even how I do my makeup resonate more with the trap vibe.
Bleu: "Watt We Doing," your upcoming release, has an intriguing title. Could you explain its significance and give us a glimpse of what to expect?
A.R.: "Watt We Doing" is a tagline that's become synonymous with my music. It signifies a constant state of action, whether it's dropping music back-to-back, touring, or just staying active. The EP embodies that spirit.
Bleu: Do you see yourself exploring avenues beyond music in the future?
A.R.: I'm bursting with ideas! While I have ambitions beyond music, my current focus is ensuring my music journey is on the right path. Once that's solid, I'll definitely explore those other exciting avenues.