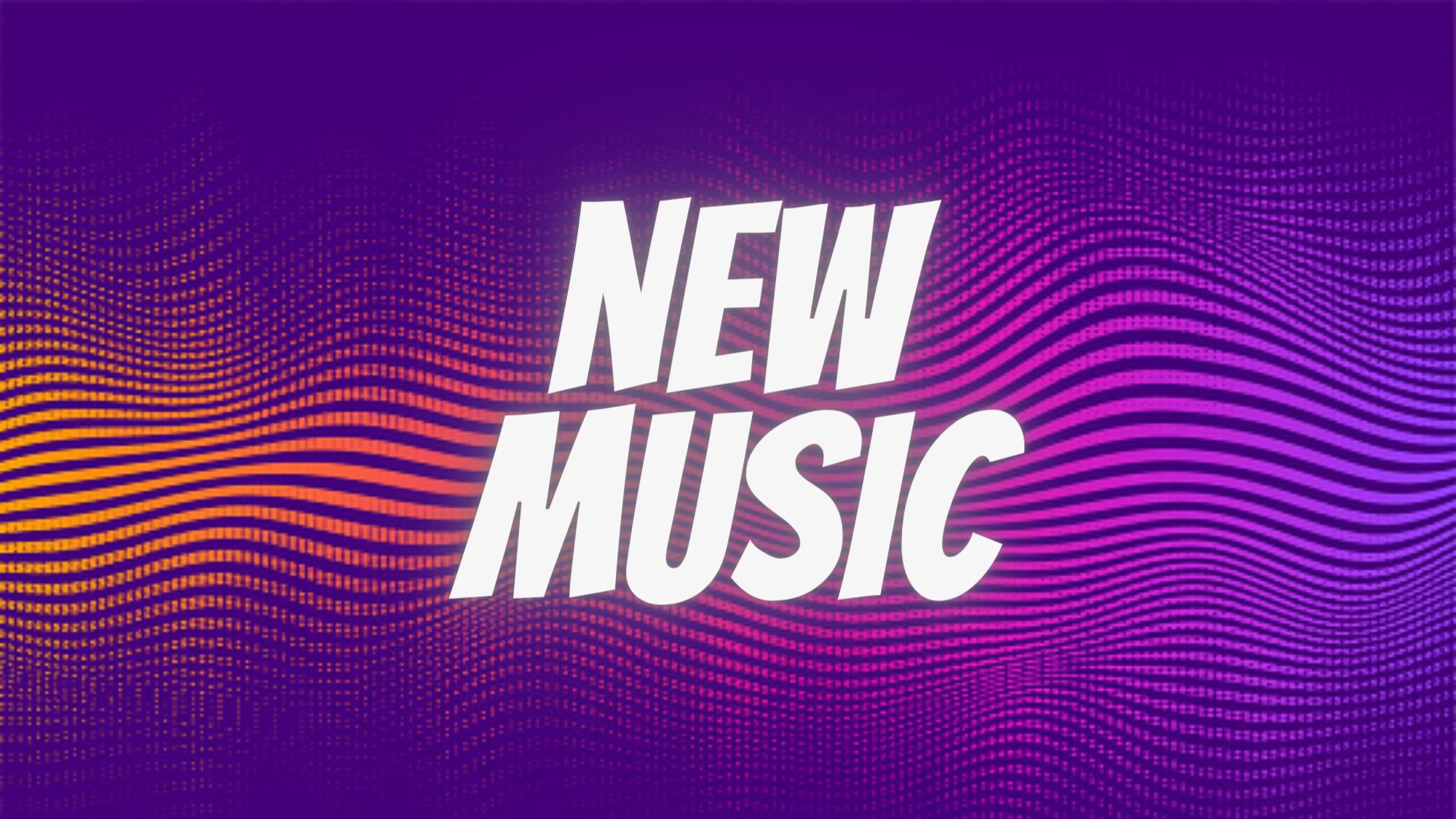 New Music Friday's
New Music from Avamarie, Sereyah, and more.

By Bleu Magazine

Dec. 9 2022, Published 1:26 p.m. ET
SOS, SZA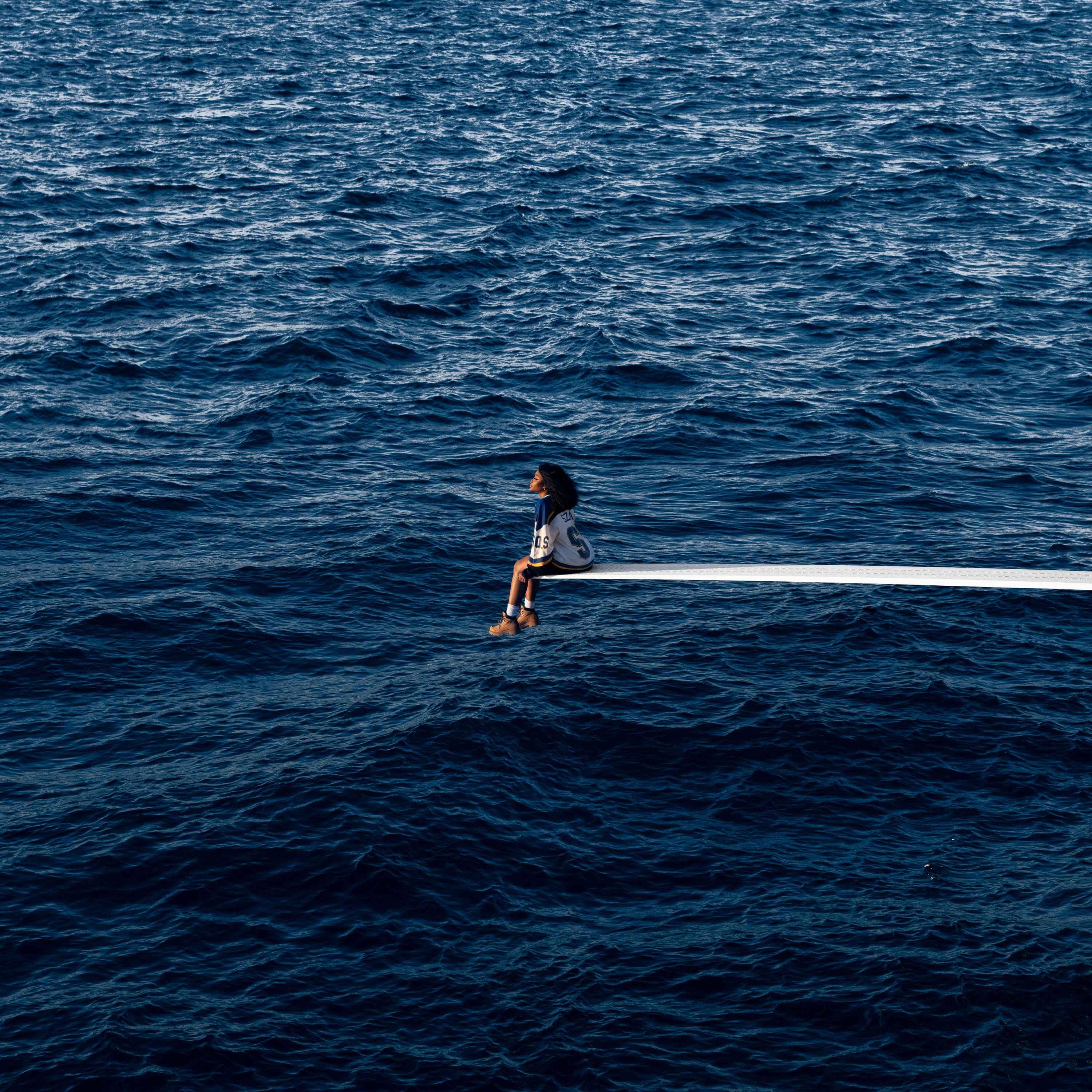 Top Dawg Entertainment's Grammy award-winning, chart-topping, and multi-platinum selling recording artist SZA releases her long-awaited new album, SOS. To accompany the release,SZA premieres the Bradley Calder-directed video for "Nobody Gets Me," one of the many standout songs on the album. Click here to watch.
SOS includes features by Travis Scott, Don Toliver, Phoebe Bridgers and Ol' Dirty Bastard; with production by Ctrlhitmaking collaborators ThankGod4Cody and Carter Lang, alongside Jeff Bhasker, Rob Bisel, Benny Blanco, Kenny "Babyface" Edmonds, Emile Haynie, Rodney "Darkchild" Jerkins, Jay Versace, and more.
Article continues below advertisement
KI-KI, YEИDRY ft. ENNY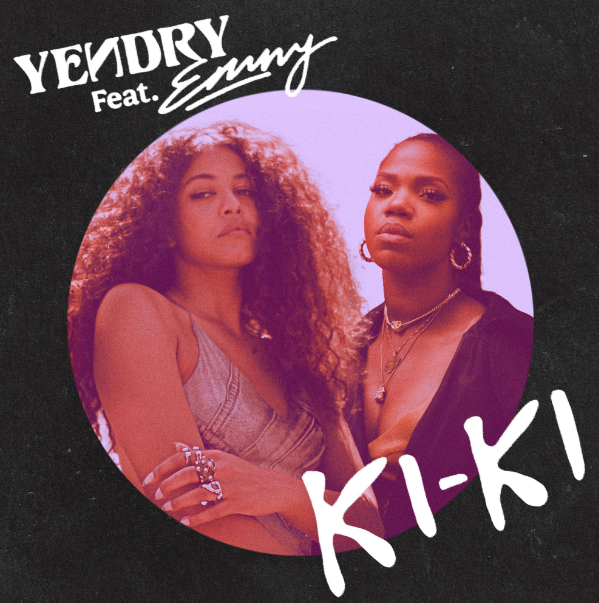 Dominican-Italian songstress, YEИDRY, releases a new version of her Dominican dembow-inspired buzzing single "KI-KI" featuring ENNY. The track mixes various styles, cultures and languages and it reflects YEИDRY's very essence. With the addition of ENNY on this latest version of the song, the London rapper adds her raw bars and personal flare to the upbeat track. The term "ki ki" is an abbreviation of "Juaniquiqui" which in Dominican slang refers to money.
Back in May of this year, YEИDRY released the original version of the single and video for "KI-KI" – click here to watch. The striking visual was directed by YEИDRY, Christopher Hesketh, Becky Hern, and choreographed by Simrin Player (Justin Bieber, Shakira). The video opens with an unapologetic and carefree YEИDRY who we see blocking incoming calls while allowing herself to sit back and enjoy her life. The visuals then follow her as she dances on the street letting go of the pressures that come with being a hard-working woman.
YEИDRY has been busy this past year. She embarked on a Soho House Rising / "KI-KI" Launch Tour that stopped in places such as Berlin, Amsterdam, Barcelona, Rome, Paris and more. She also performed at Afropunk in Miami, Rumbaz Festival in Las Vegas Montreux Jazz Festival in Switzerland, and Lollapalooza Paris. YEИDRY continued to step into the fashion world and attended front row at the Jean Paul Gaultier, Acne Studio and Kenzo shows during Paris Fashion Week. She was also a pillar during Latin Billboard Week in various discussion and events and most recently was a part of NPR Music's 15th anniversary event in Washington DC.
Present For Me, Serayah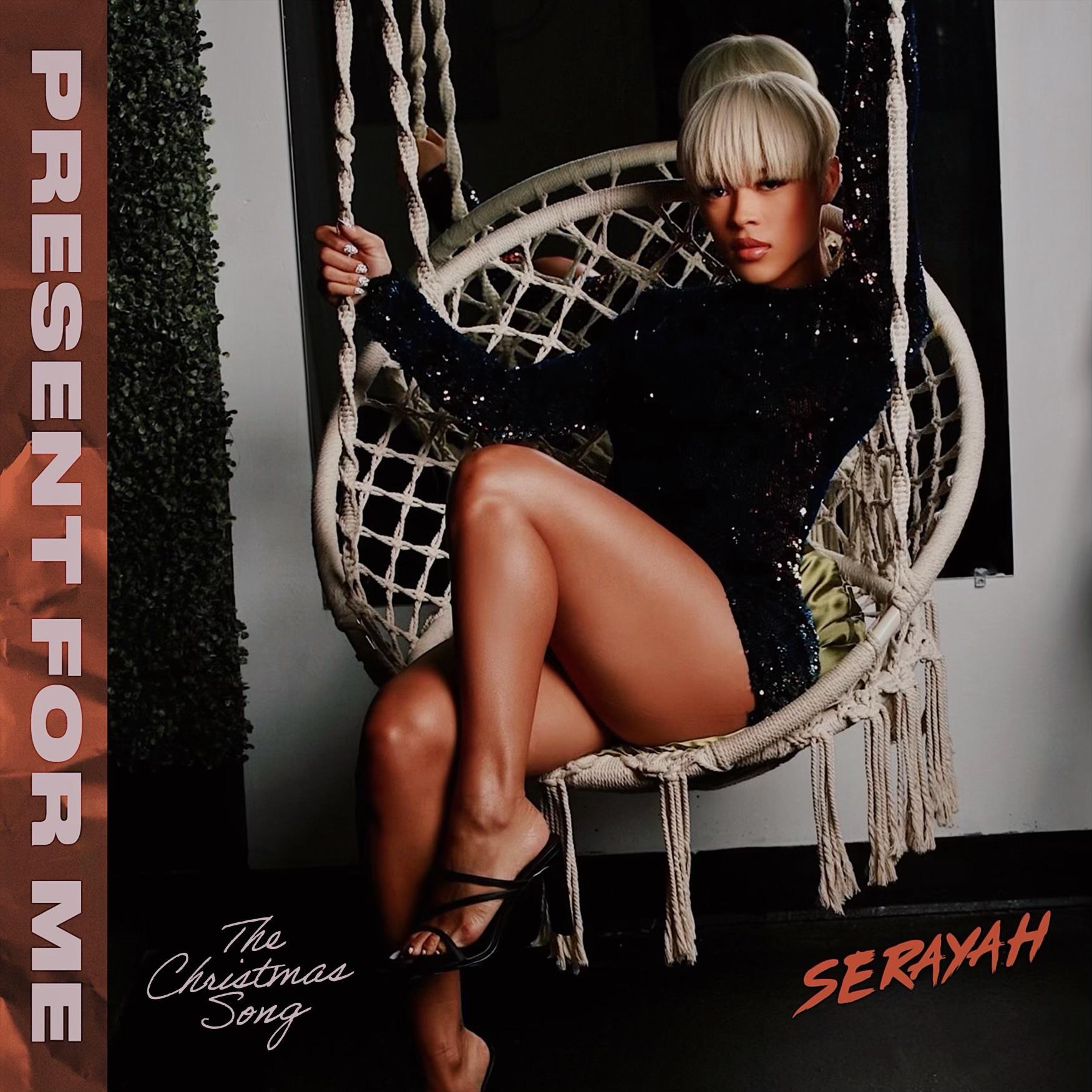 Serayah, the multidisciplinary singer-songwriter, entrepreneur, and Hollywood starlet who has captured our gaze with her role as Tiana Brown on the television show Empire, is in the holiday spirit with her latest single, "Present For Me" – which is co-written by Jazzy Pha, Iren "IG" Golder and Caleb Ishman.
This Christmas, Serayah doesn't have much on her wish list other than gifting her significant other all of her love and admiration. With production by Hendrix Smoke and Mayhem, "Present For Me" threads the California singer's vocal dexterity through a guitar-laden instrumental that's punctuated by neo-soul sensibilities. And just like the gift that keeps on giving, Serayah's crooning chops leave listeners wanting more.
On the new track, Serayah explains: "For starters, I love Christmas. I fell into this sexy trance at the studio, and this year is different – I'm calling out all the lovers."
"Present For Me" is the follow up to her love-tinged score, "Revenge," released back in May – which garnered praise from media outlets such as Rated R&B and Soul Bounce, the latter describing her single as a "seductive groove" that's "interesting and worthy of a replay."
Whether Serayah is stirring up drama as a former stripper-turned-gospel-singer in the television series Kingdom Business, or winning over fans with her songwriting skills, she has all the tangibles required to thrive as an independent force – in the music world and entertainment. Not to mention, she's gearing up for BMF's second season, which is scheduled to air next year on Jan 6.
From VH1's holiday-themed movie, Hip Hop Family Christmas, to the sequel, Hip Hop Family Christmas Wedding, Serayah is well on her way to becoming a fixture of the holiday season.
Article continues below advertisement
Is This Real Life?, Casper Sage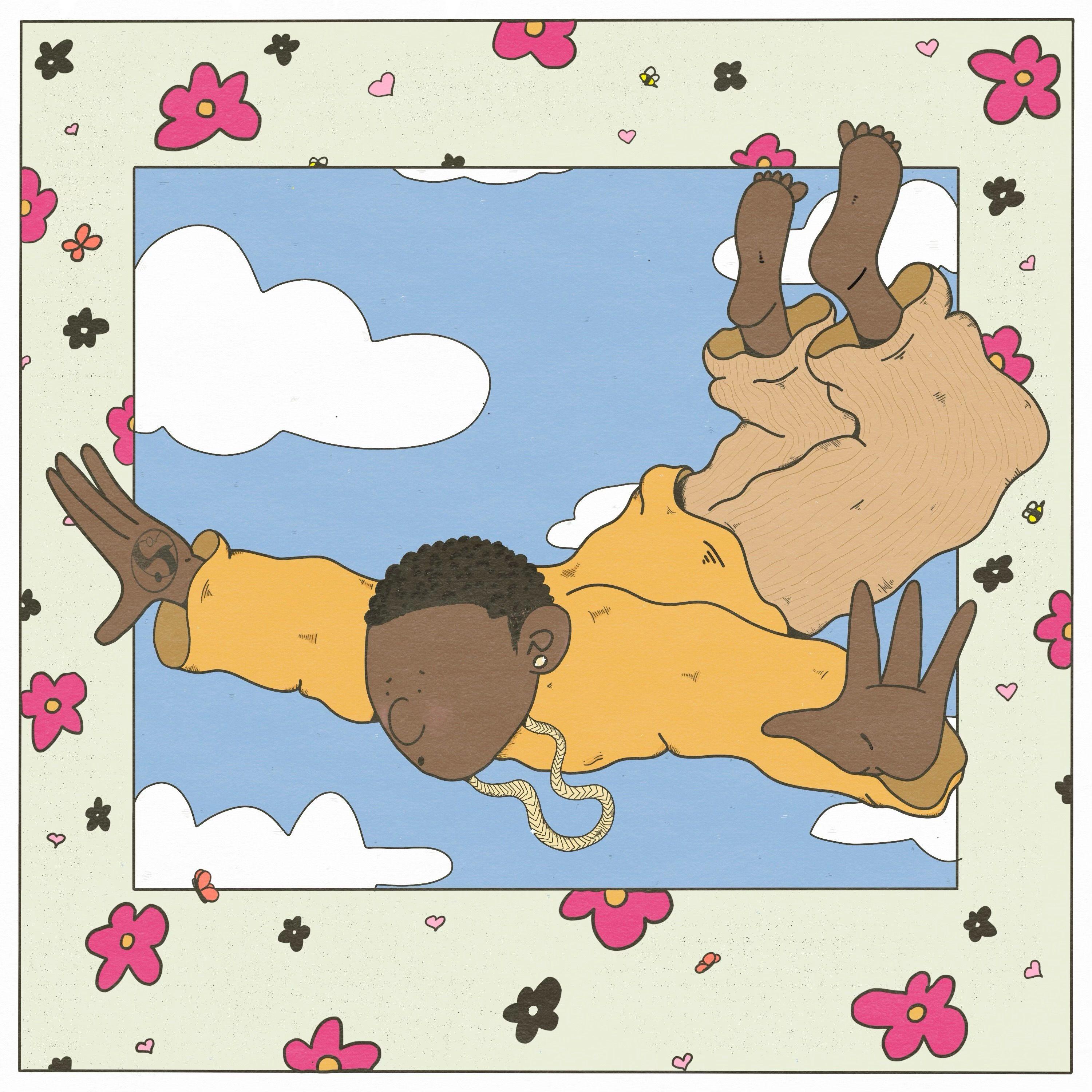 Buzzing indie singer, songwriter, and producer Casper Sage releases his dreamy new single, "Is This Real Life?" Romantic love is a beautiful emotion to experience especially when shared with the right person. Listen as Casper Sage eloquently expresses the euphoric feelings that true love brings. When asked to describe the single, Sage had this to say, "Both lyrically and sonically, the single describes how life is lit up by love and makes the most simple items or aspects of a day seem almost larger than life. Similar to the first Christmas in someone's memory or a first kiss."
"Is This Real Life?" was written and produced by the multi-hyphenate talent himself. The single also is Sage's third musical output of the year since the release of the single, "Rodeo Clown" last month and his critically-acclaimed debut EP, Casper Sage, which was released at the top of the year.
Article continues below advertisement
BNB, Eric Bellinger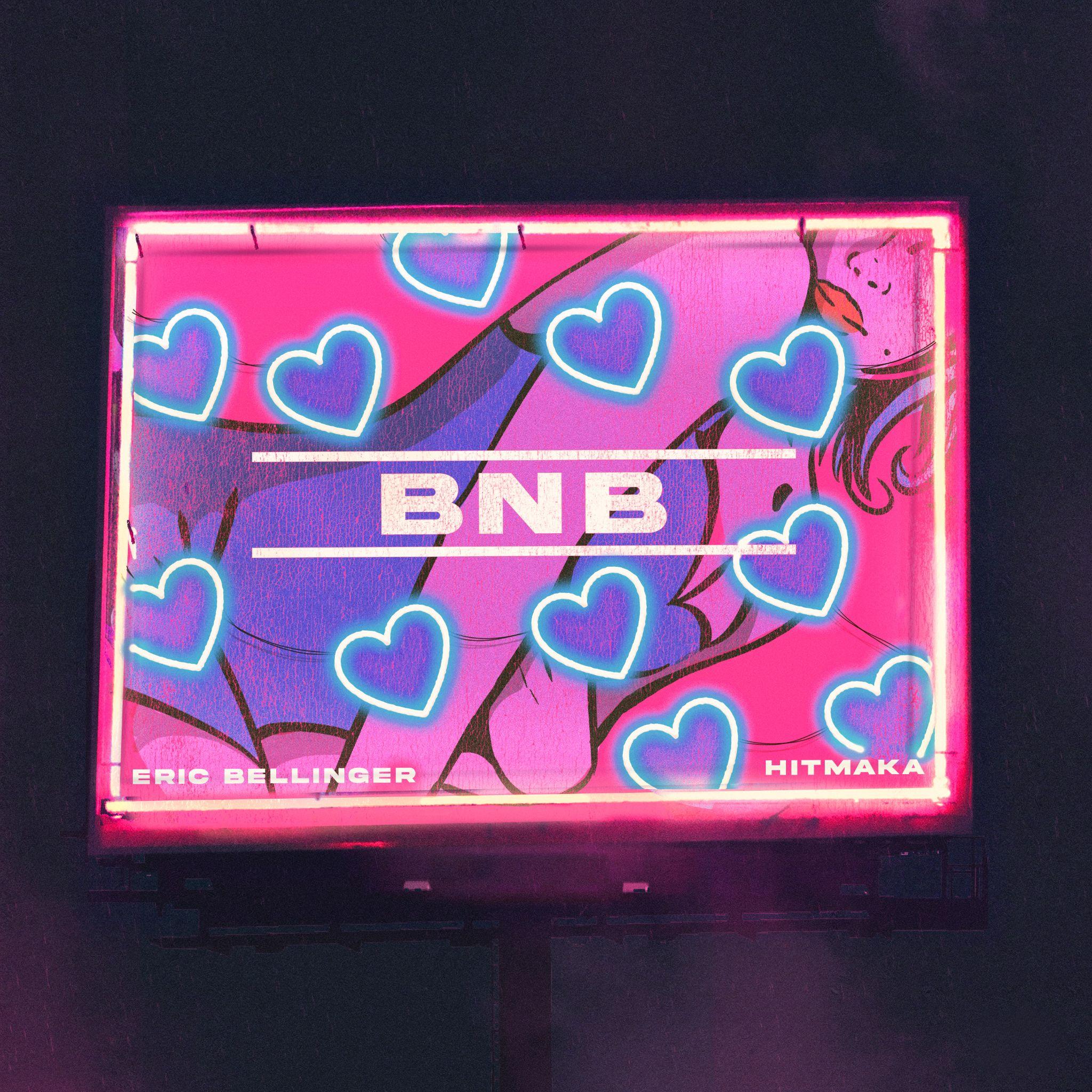 Multi-platinum singer/songwriter & GRAMMY-nominated, Eric Bellinger, and super producer Hitmaka deliver a new single & video for "BNB." Whether you've been in the gym or you just signed up for a new membership, Eric Bellinger is here to sing your praises in his new single, "BNB," short for brand new body. The mid-tempo track is an ode to all the women who are putting in the hard work at the gym and want to show off their results making it a true celebration of the female form and all the various sizes it comes in. Co-produced by Keyz (Cardi B, Coco Jones), Kofo (Wizkid, John Legend) & Jonas (Vince Staples), this single serves as Bellinger's second official single off his forthcoming Hitmaka collaboration LP entitled, 1-800-Hit-Eazy: Line 2.
In the visual directed by Keoni Mars, we see Bellinger admiring and spoiling his love interest after a long day of training others in the gym. "BNB" follows the buzzing slow jam, "Obsession" and "Obsession" Remix featuring fellow acclaimed songwriter turned artist and 2023 GRAMMY-nominee, Muni Long. Both of which have received rave reviews from the likes of MTV, UPROXX, ESSENCE, VIBE, Rated R&B, and more! Eric also recently announced that "The Obsession Tour" is set to hit 32 cities beginning Feb. 2nd in Seattle, making stops through Los Angeles, Chicago, Atlanta, New York & more!
Article continues below advertisement
Blessings, Fridayy ft. Asake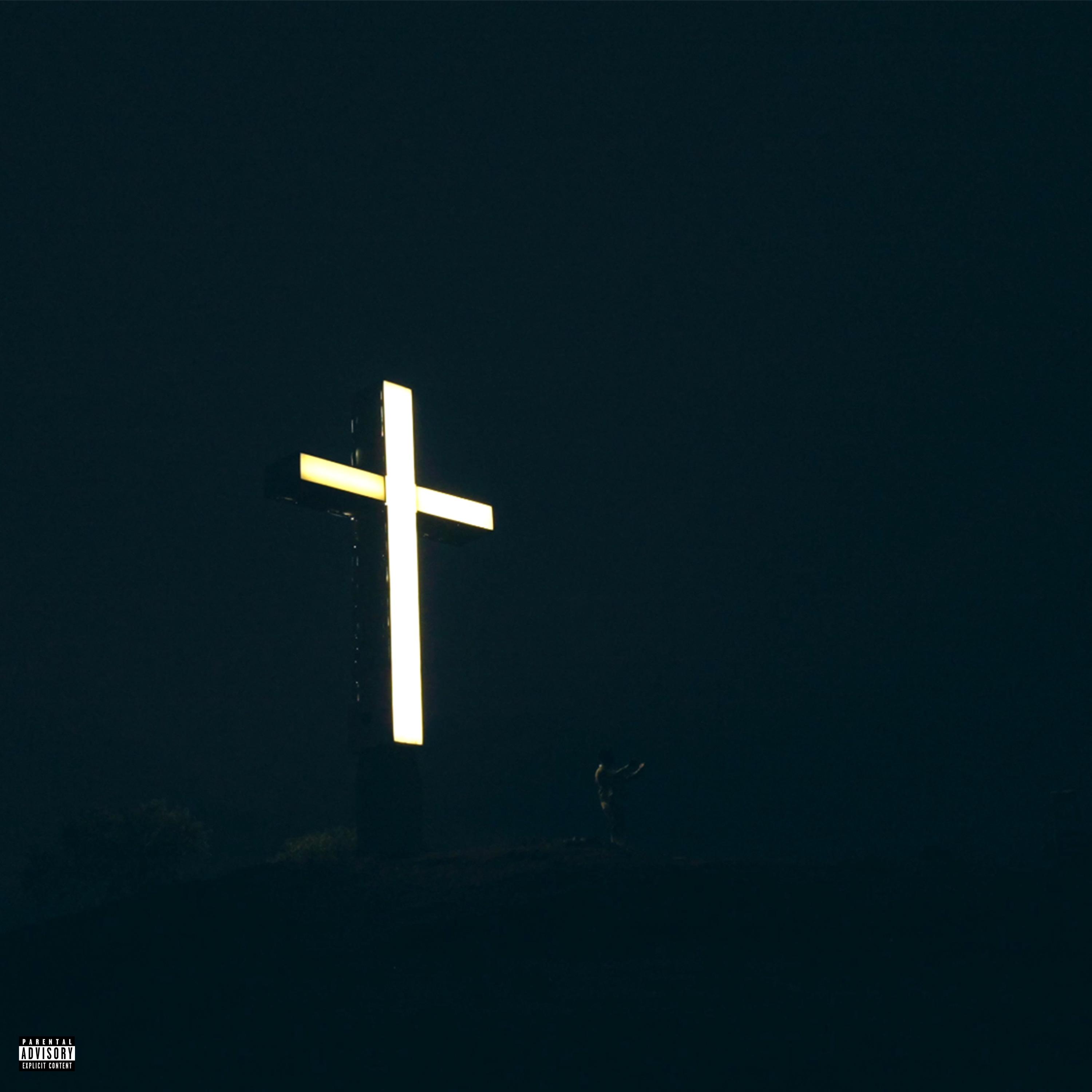 From the city of Philadelphia, all the way to Lagos, Nigeria, the blessings continue to fall for the bright rising stars Fridayy & Asake on the remix to "Blessings."
Off the heels of Fridayy's monumental GRAMMY nominations, including one in the highly coveted category of Song Of The Year, he returns with the remix to his single, "Blessings'' featuring breakout Afrobeats Nigerian artist, Asake. The original version of the song was released in October on Fridayy's debut EP, Lost In Melody. Produced and written by the Philadelphia native, Fridayy takes a drive down memory lane, citing how far he has come in the music industry and how he has God to thank for it all. Asake seamlessly adds a global flare to the remix, reciting his verse in his native tongue of Yoruba; he discusses how he is not perfect but thankful that God still helps him shine.
The powerful message of gratitude is truly brought to life in the simplistic yet powerful visual directed by "Empty Stomach" collaborator JakeTheShooter and even features footage of Fridayy celebrating his recent successes with his hometown friends in Philly, where Meek Mill recently brought him out to perform during the MC's 10th anniversary concert for Dreams & Nightmares.
With multiple GRAMMY nominations, a bevy of big name collaborations, and a career that is quickly skyrocketing, Fridayy serves as an inspiration to all creatives who have wondered when their time was coming.
Article continues below advertisement
Grateful, Avamarie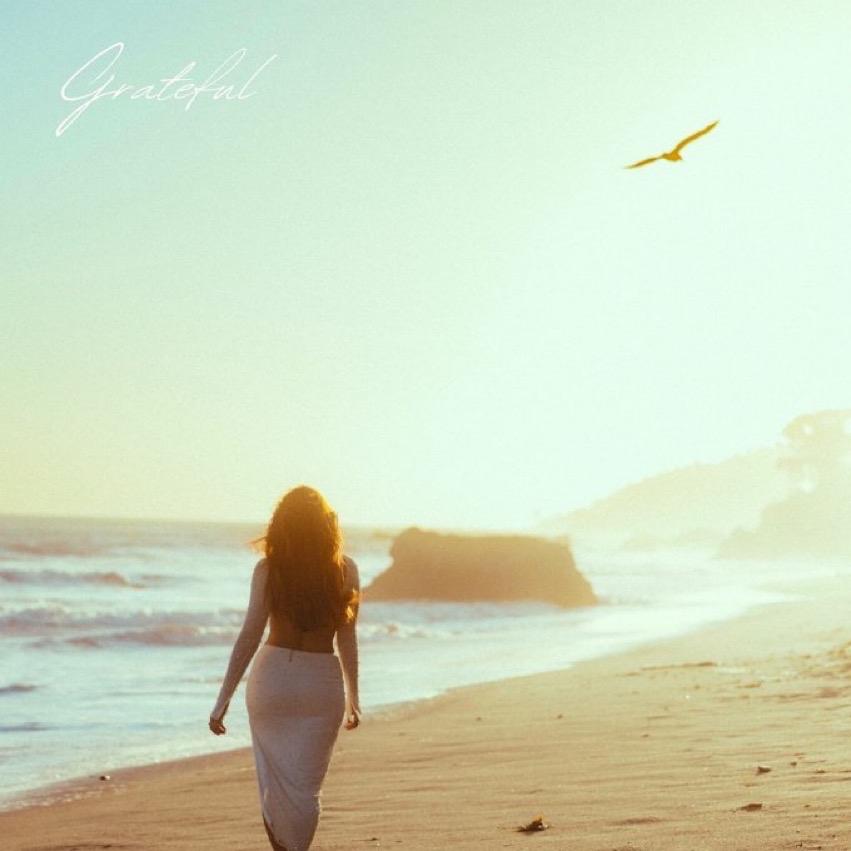 Emerging LA based singer-songwriter releases her debut EP, Grateful. Using her real-life experiences and drawing inspiration from the likes of Jhene Aiko, Sade, Beyoncé, and Snoh Alegra; Avamarie delivers an airy and calming yet soulful debut EP. With standout records like Chills and Grateful, Avamarie's delivery as an artist is truly one of a kind and one to keep an eye on as she continues to grow as an artist.
In celebration of her debut EP release Ava celebrated with an exclusive event, A Night Of Gratitude. This special night was filled with performances, meditation, vendors, and more. Check out the event here.
Article continues below advertisement
EJOYA's CLASS OF '22, Ejoya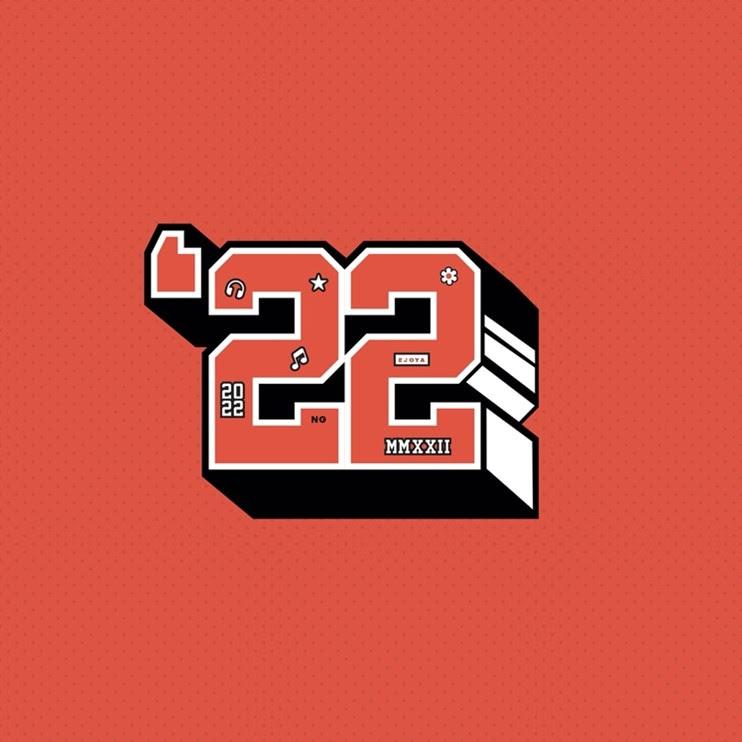 Ejoya, the Nigeria-based music distribution company whose annual 'Ejoya: The Class Of ' compilation series has become the 'now' incubator of upcoming new acts on the Afrobeats scene, is proud to announce a new partnership with Def Jam Recordings, and the release of EJOYA CLASS OF '22, arriving at all platforms today. Def Jam territories represented on the project include the US, UK, Nigeria, Kenya, Ghana, South Africa, and Trinidad & Tobago.
Since 2019, Ejoya has established a reputation for platforming some of the best next-rated African talents with its yearly compilation titled "The Class Series." With a repertoire that ranges from the Grammy Award-winning producer Telz to the former Spaceship Collective signee and Wizkid-endorsed BNXN, Ejoya has established itself as tastemakers of the next wave of Afrobeats superstars.Preceding the release of EJOYA CLASS OF '22 was the Black Friday single "E No Fit Be Me" from Oladapo and Noah Aire featuring Ladipoe. The full album lineup also includes NYRP, Annalie Prime, BigFish, SirBastien, April Maey, Xeniah Manesseh, Joel Prodigee, KSS, WhoisAkin, Terri, S3kyerewaa, Solis, The Kazez, godOmar, Tim Lyre, Yinoluu, Yung D3mz, Karun, Tchella, Jesse Alordiah, PDSTRN, KaniBeatz, and AkTheKing.
Article continues below advertisement
You Get Me (A Final Word), CHIIILD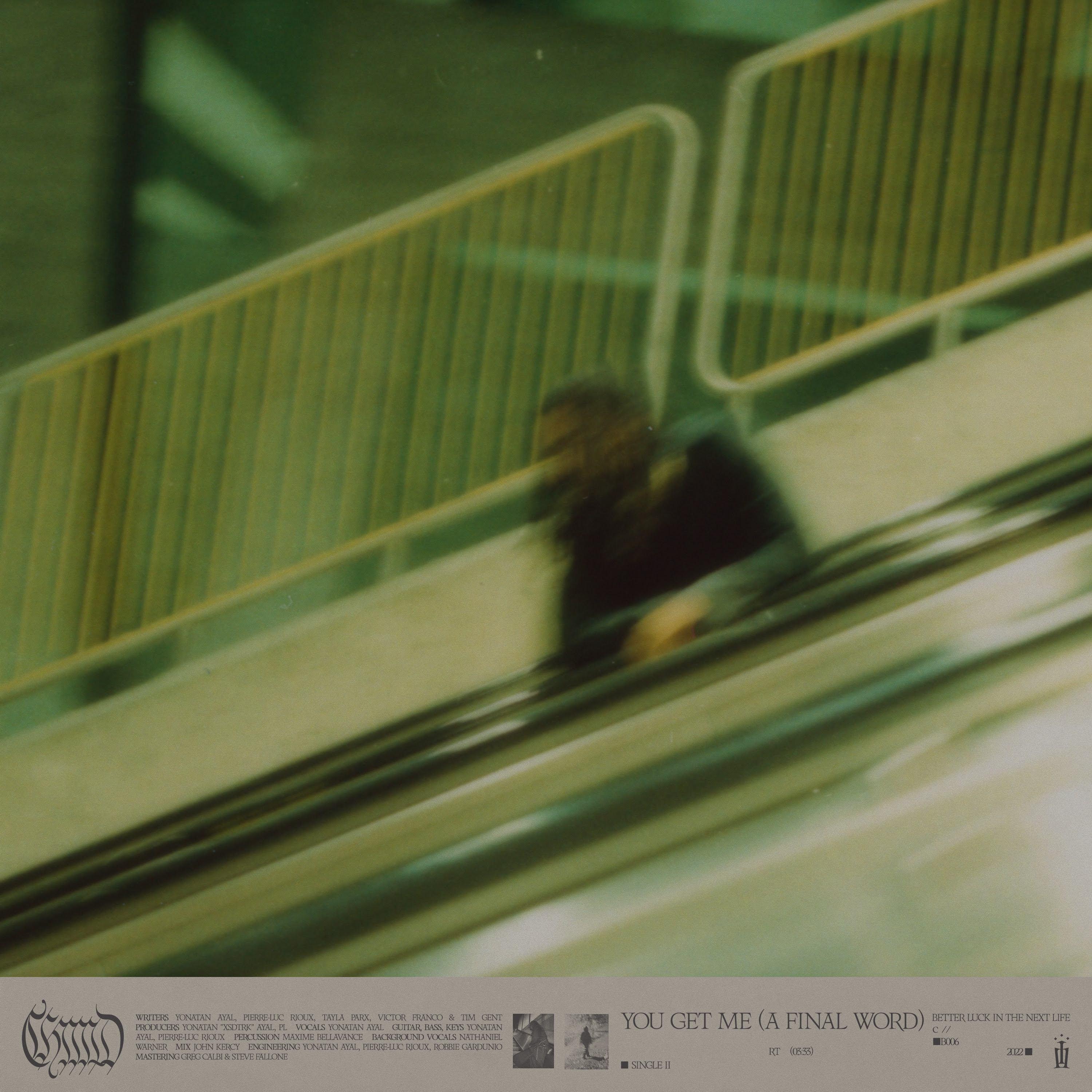 Multi-talented and genre-bending artist Chiiild releases his latest single "You Get Me (A Final Word)." To coincide with this release, Chiiild also announces his upcoming North American headlining "Better Luck in the Next Life Tour" that will kick off this spring – tickets are on sale now.
Chiiild previously released "Bon Voyage," the first single from Better Luck in the Next Life that offered a first glimpse into the album, which serves as an in-depth exploration of creative freedom, personal equilibrium, and a return home. The track's stripped-down instrumental and deep-rooted reverb places Chiiild's rich vocals and introspective lyrics in the spotlight, taking listeners on a journey through his world.
Earlier this year, Chiiild embarked on Leon Bridges' "The Boundless Tour" for select dates. Previously, Chiiild sold out his debut headline tour in the US, The Apocalyptic Optimistic Tour, which featured festival performances at Lollapalooza, Life Is Beautiful, and Governor's Ball.