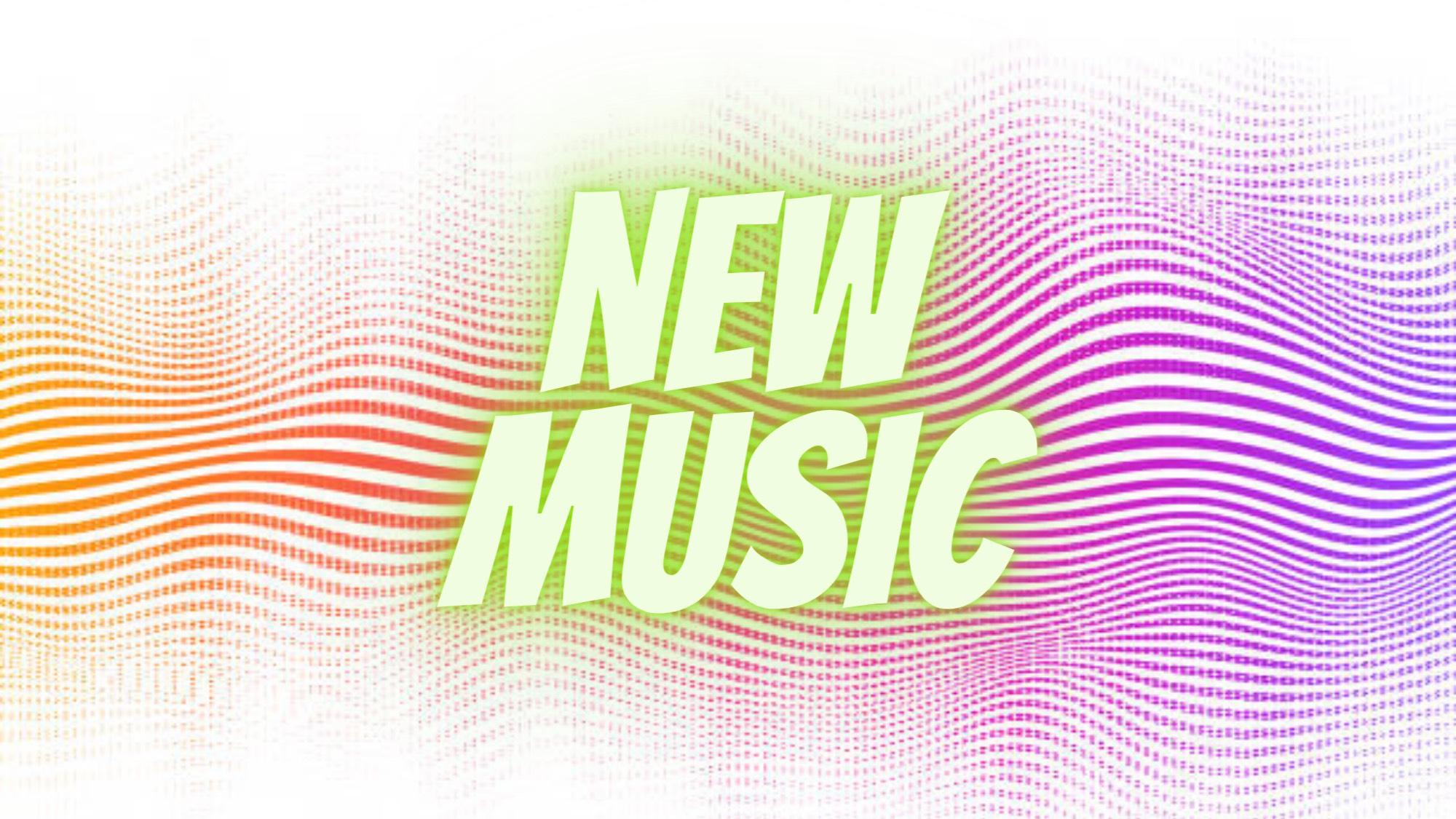 New Music Friday's
New Music from Jacquees, Flo and more.

By Bleu Magazine

Dec. 16 2022, Published 3:26 p.m. ET
Sincerely For You, Jacquees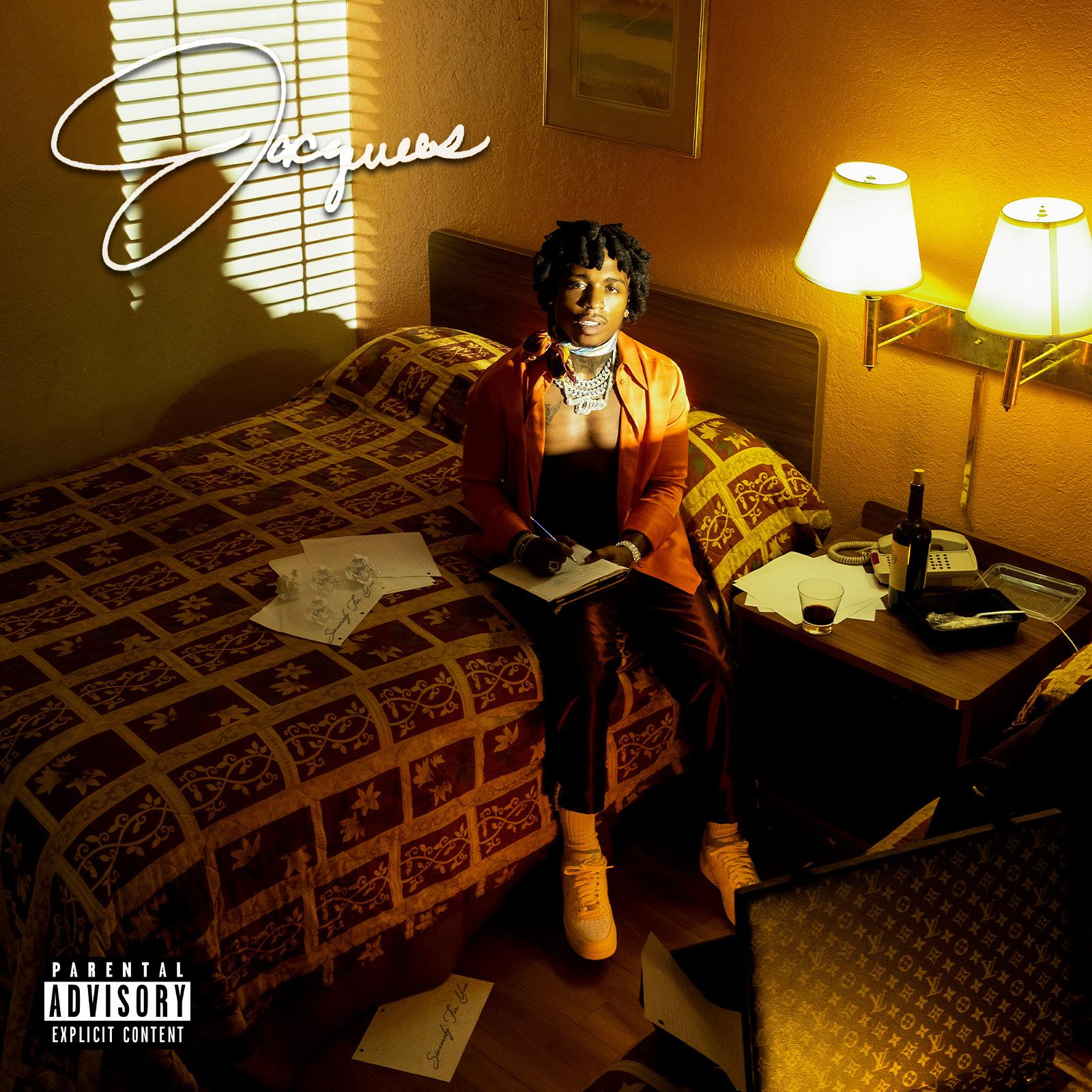 Today, R&B superstar and multi-platinum singer Jacquees proudly presents his anxiously awaited third full-length studio project and one of the most-anticipated R&B albums of the year, Sincerely For You. Diamond-certified GRAMMY Award-winning trailblazer Future notably serves as executive producer, while it boasts collaborations with heavy hitters such as 6LACK, Summer Walker, 21 Savage, Dreezy, Tory Lanez, John P. Kee, and more.
Among many standouts, it boasts the sultry breakup anthem "Tell Me It's Over" featuring 6LACK and Summer Walker. The track's throwback production only uplifts a heartbroken, yet hypnotic refrain as Jacquees urges, "Tell me it's over without saying its over." Bold harmonies flow like honey over a simmering slow-burn beat. Then, there's "When You Bad Like That" featuring Future. Together, they turn up with a seductive and showstopping collaboration. Future's instantly recognizable otherworldly intonation offers the perfect counterpoint to a fiery falsetto from Jacquees.
Article continues below advertisement
Losing You, FLO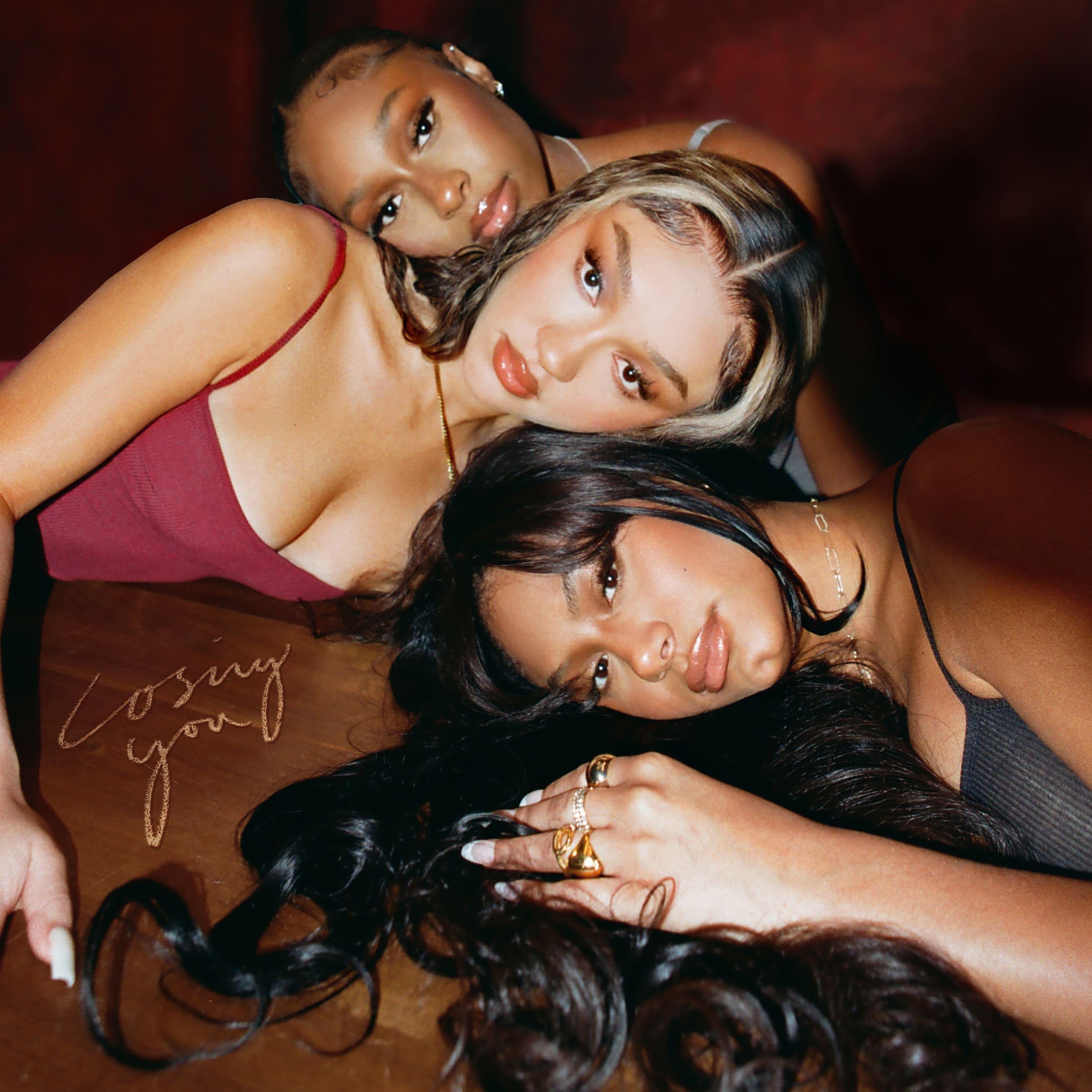 London-based girl group FLO release their new song "Losing You" today for fans this holiday season.
"It's fitting that 'Losing You' is being released this time of the year as it's all about going through a loss but somehow being comforted by it. It reminds you of how content you are by yourself and finding that cheerful spirit during a tough time," says FLO on the track.
The R&B girl group have made history in the past month by becoming the first group to ever win the prestigiousBRIT Rising Star Award, following in the footsteps of global superstars including Adele and Sam Smith. Believing in their "vision from day one," FLO has become the most hotly tipped British and US music act this year, shortlisted for the BBC Sound Of 2023, nominated for Best Newcomer at the MOBOs and making their sublime debut TV Awards performance, as well as winning cult platform No Signal's Yearbook Top Of The Class accolade, breaking records with thousands of votes. FLO's debut single "Cardboard Box" has now amassed over 40M global streams, with their debut EP The Lead reaching 100M streams to date. But at the heart of FLO are three ambitious young women - 20-year-olds Renée and Jorja and 21-year-old Stella - whose immaculate three part harmonies, contemporary take on 00s R&B and era-defining music videos have connected with hundreds of thousands of R&B fans globally. Wanting to thank fans for their unparalleled support this year, FLO release "Losing You" this holiday season, an R&B slow jam that showcases three voices so connected with each other and their growth as the most remarkable vocalists coming out in music scene. With a video directed by Meekzand Frost (Pa Salieu, Headie One, SK), "Losing You" is a beautiful love letter to 2022, ending FLO's astonishing debut year and signaling the start of a global superstar girl group.
Here (For Christmas), Kenyon Dixon & Jade Novah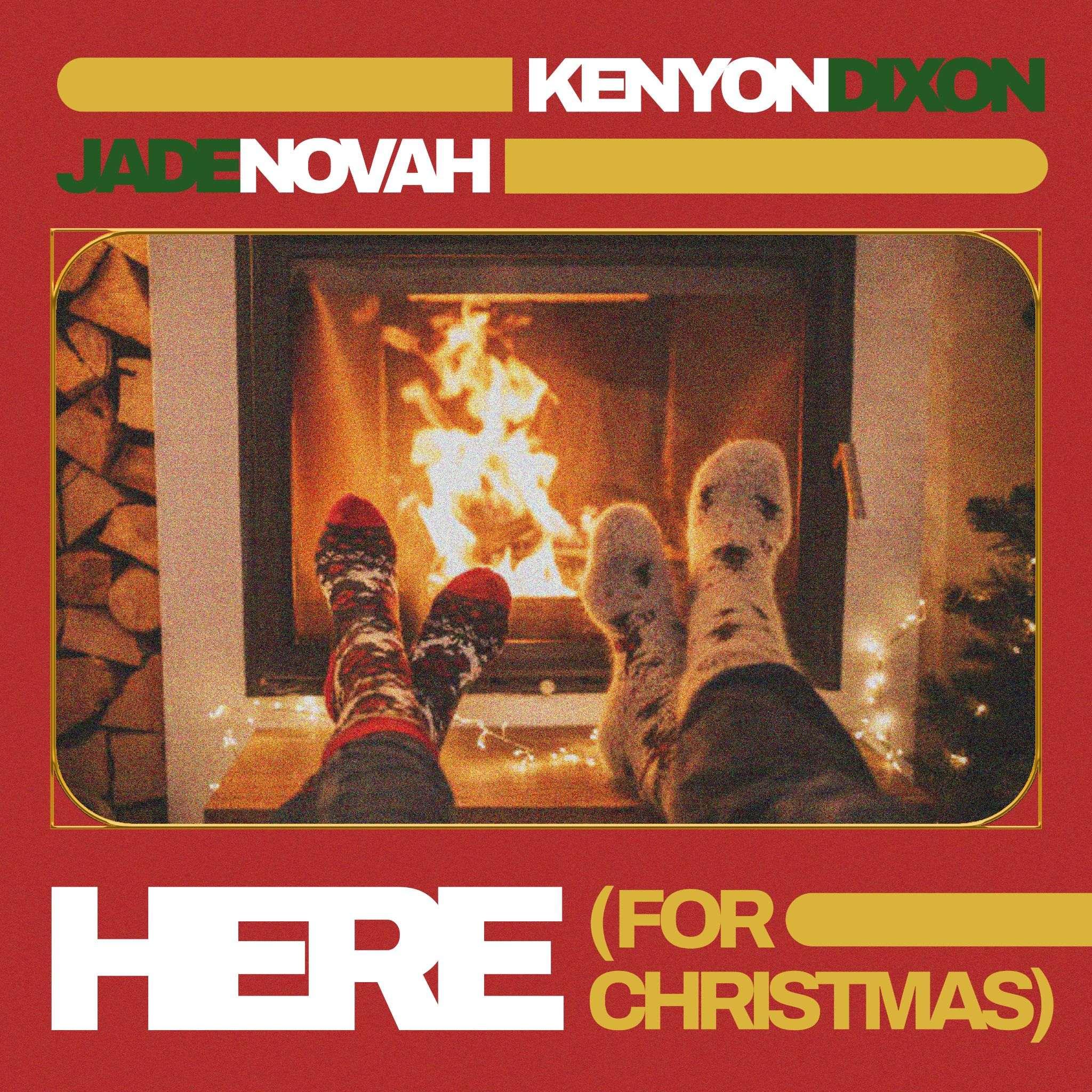 Grammy-nominated singer/songwriter Kenyon Dixon is feeling the love this holiday season, recruiting Jade Novah for his new single, "Here (For Christmas)" – the follow up to his critically-acclaimed deluxe release for Closer.
"Here (For Christmas)" finds Kenyon reuniting with Jade over an R&B-tinged instrumental for some quality time, caroling and cuddling. The song arrives just in time for the season of giving. And as evidenced by the duo's undeniable synergy, the best present is to be present – here, or wherever your heart desires. On the new track, Kenyon explains: "'Here' is already a fan favorite on Closer/Closer (Deluxe), so I knew any modification to it had to be perfect. With this urgency for nearness and quality time already being a theme in the record, I knew exactly who to call to make this song even more special." Kenyon, who just wrapped a nine-day international tour last month in support of Closer (his sixth studio album in the last eight years), is a torchbearer of the R&B movement. Similarly, Jade Novah (Missy Elliott, Rihanna, Demi Lovato) is just as impassioned in her efforts, composing heart-on-sleeve lyrics that speak to love, intimacy and everything in between.
Previously, the pair joined forces on "Rollercoaster" – a tantalizing, melodic score from Jade's newest EP, Moon in Pisces. And now, they have come together for a very R&B Christmas, fully embracing the idea of love through fireside conversations and meaningful moments under the mistletoe. "I've been wanting to release an original holiday song for years, so I was excited when my friend [Kenyon] asked me to reimagine 'Here' with him as a Christmas song," Jade shares. Since his inception in music, Kenyon Dixon has developed a reputation for crafting songs that have earwormed their way into the hearts of fans around the world, allowing the R&B sensation to fully embrace the wondrousness of love one track at a time.
Article continues below advertisement
Another Nasty Song, Latto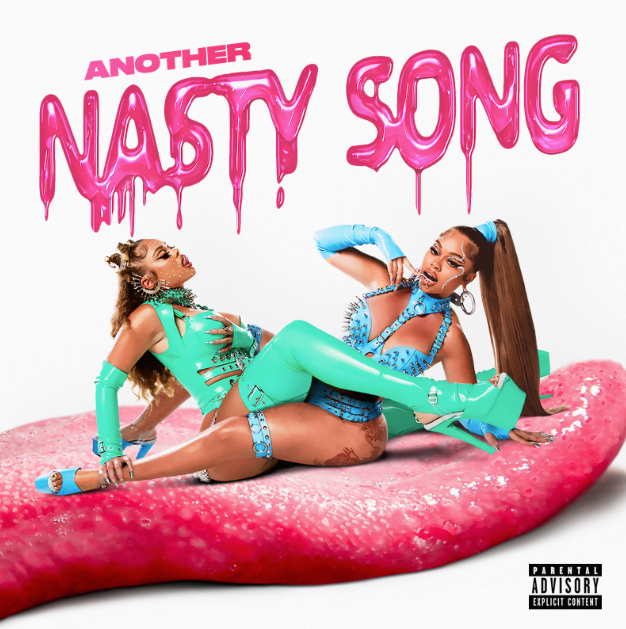 ATL-based Grammy nominated Queen Of Da Souf rapper Latto ends the year with "Another Nasty Song." This long awaited release by fans follows her dropping the turn-up anthem "FTCU" featuring Grammy nominated GloRilla & Gangsta Boo. Directed by maliaSHUTup, the accompanying "FTCU" visual shows Latto and Glo showing out and going up in the club.
Latto is closing the year with two 2023 Grammy nominations for "Best New Artist" and "Melodic Rap Performance" for "Big Energy (Live)" in addition to winning awards for "Best New Artist" at the 2022 People's Choice Awards and BET Awards. Recently, the three-time AMA nominee and 4x VMA nominee presented at both respective shows and was announced with the honor of the "Breakthrough Artist" Award for the 2022 Variety Hitmakers.
Article continues below advertisement
Wanted, Kendra Jae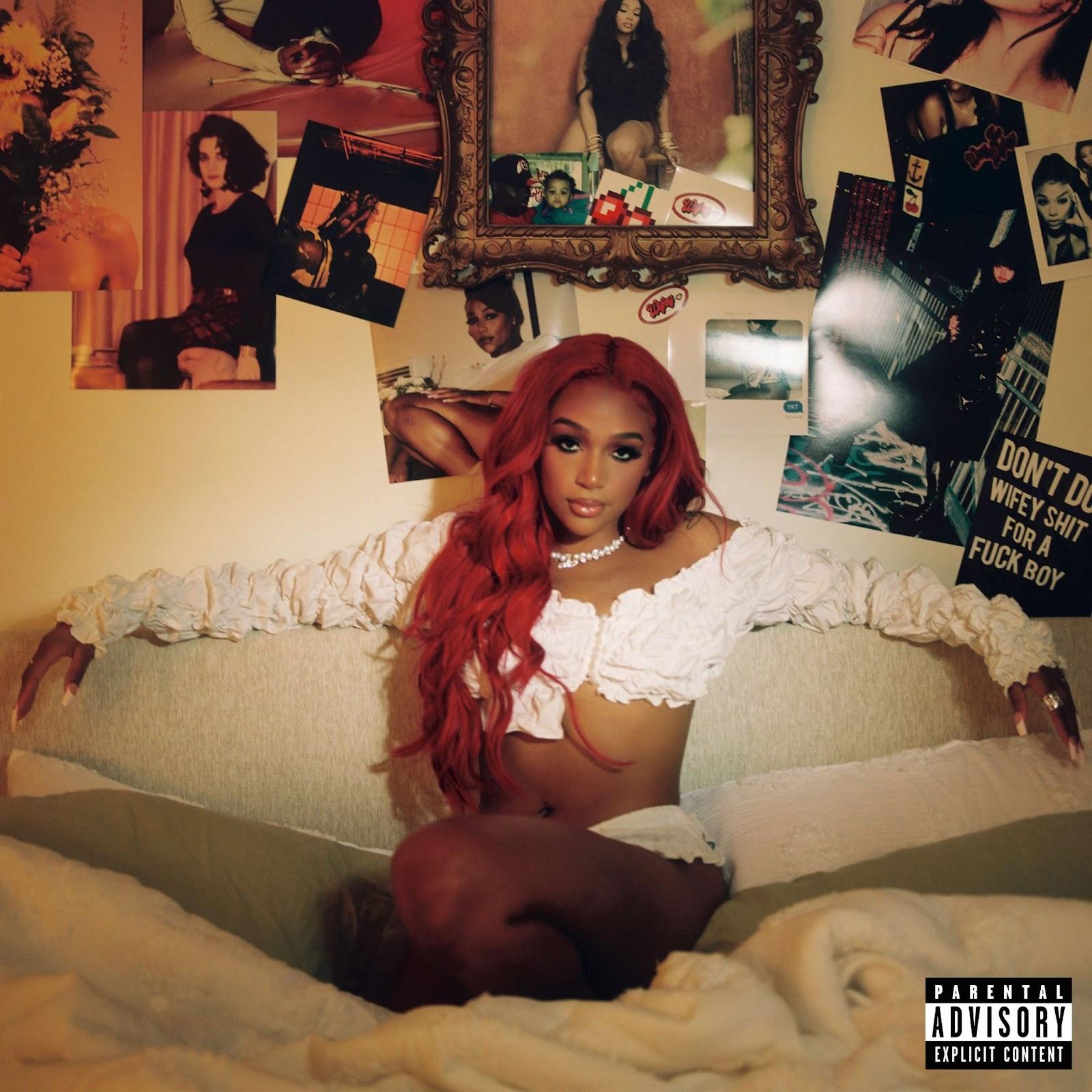 Critically-acclaimed R&B singer Kendra Jae is closing out the year on a falsetto with her new single, "Wanted." This track serves as a follow up to the California riser's collaborative hits with DaniLeigh on "BBC" and AUGUST 08 on "Under the Mistletoe," both of which was featured on Def Jam Recordings' Def The Halls compilation released earlier this year.
Over the years, Kendra has been hard at work creating a name for herself. From dancing for the likes of Beyoncé, Drake, Gwen Stefani and Dua Lipa, to choreographing music videos for Chloe x Halle and Saweetie, she has always wanted to develop a signature style of her own. With "Wanted," Kendra gives a rundown of her emotional needs, detailing the specifics behind how she likes to be loved. The record is filled with one liners that lay out a modern and relatable blueprint for love, one taken straight from her own intimate experiences.On the new track, she explains: "I feel like ['Wanted'] is the epitome of what every girl thinks but might not say out loud. Wanting to be wanted is a universal desire that we all crave – whether we want to admit it or not."
The self-described "Wifey" has blossomed from a professional dancer into an emerging artist, leaning on a natural talent for singing that she's always retained as part of her identity. As she's gearing up for the release of her debut EP, Kendra Jae is turning the page on a new chapter in her sonics as a solo artist.
Article continues below advertisement
No More Friends, Rich The Kid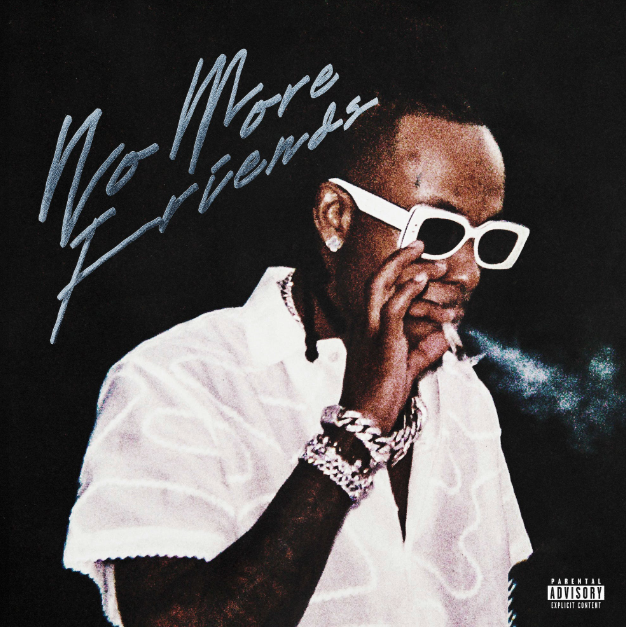 New York rapper Rich The Kid is closing the year with "No More Friends." The FlyGuyNick-directed video for the latest track shows Rich shopping, driving and partying with his close friends; no more friends needed for 2023. This follows his return to music with his single and video "Motion" which came alongside the announcement of his signing to RCA Records. Over a hypnotizing, melodic beat, Rich spits bars and punctuates his longevity. Directed byDREWFILMEDIT, the "Motion" visual captures Rich in motion during his daily life.