Rapper and TV Personality Papoose Shares a Helpful Reminder for Married Couples Who Feel Frustrated
Explore unique cultural topics, discussions, and perspectives on iOne's new TV series: 'Listen to Black Men' streaming on Cassius.com now.

By Kirby Wright

Jun. 28 2023, Published 10:47 a.m. ET
Explore unique cultural topics, discussions, and perspectives on iOne's new TV series: 'Listen to Black Men' streaming on Cassius.com now.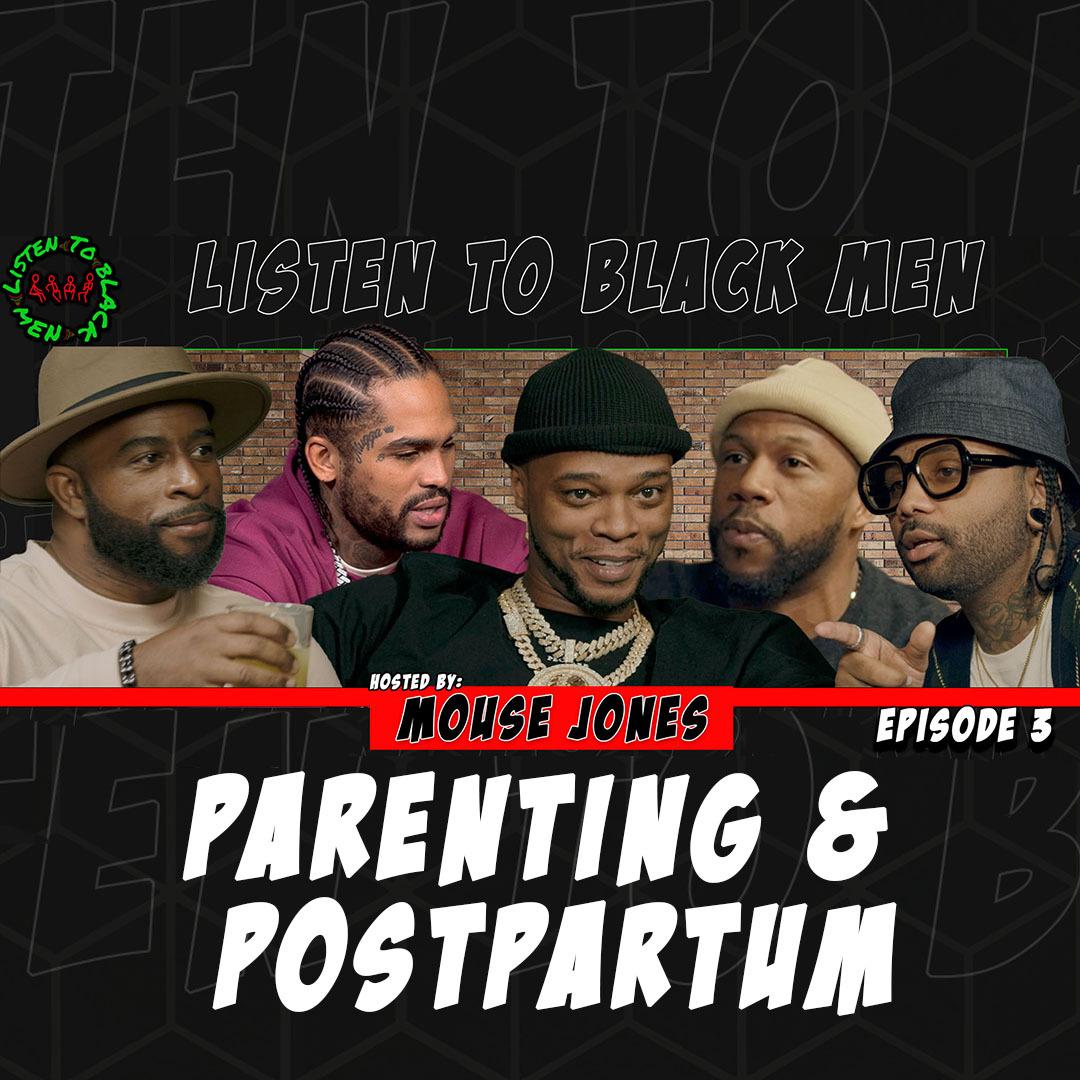 If you're a fan of lyricism, then you know the name Papoose (real name Shamele Mackie). He started his career in the late 1990's and remains relevant and impactful today. There are passionate millennial hip-hop lovers who can eloquently break down bars from his earlier mixtapes and current projects and Gen-Z audiences who are fans of his personal life and marriage to rapper Remy Ma, that he proudly showcases on VH1's Love and Hip Hop. But however you know of him, one thing is clear: he's a hustler. The New York native has always had a love for artistry and credits his hometown for his go-getter mentality.
"Growing up in Brooklyn, it's a rough neighborhood," Papoose said. "A lot of people don't make it out. I wanted to be different and make something of myself. I figured that out at a young age and it kept me going."
After working for years in the industry and gaining, and unfortunately losing (through no fault of his own) a $1.5 million deal, he knows the highs and lows of the industry. Now he's using that knowledge and skill to help others through Tunecore.
"Growing up and having dreams of being an artist, getting a record deal is implanted in your brain," Papoose said. "So when I finally got that deal earlier in my career, and it fell apart – I was lost for that moment. Then someone came to me with the definition of a word. They said 'you can release music on your own and monetize off of it,' and that word was Tunecore."
Article continues below advertisement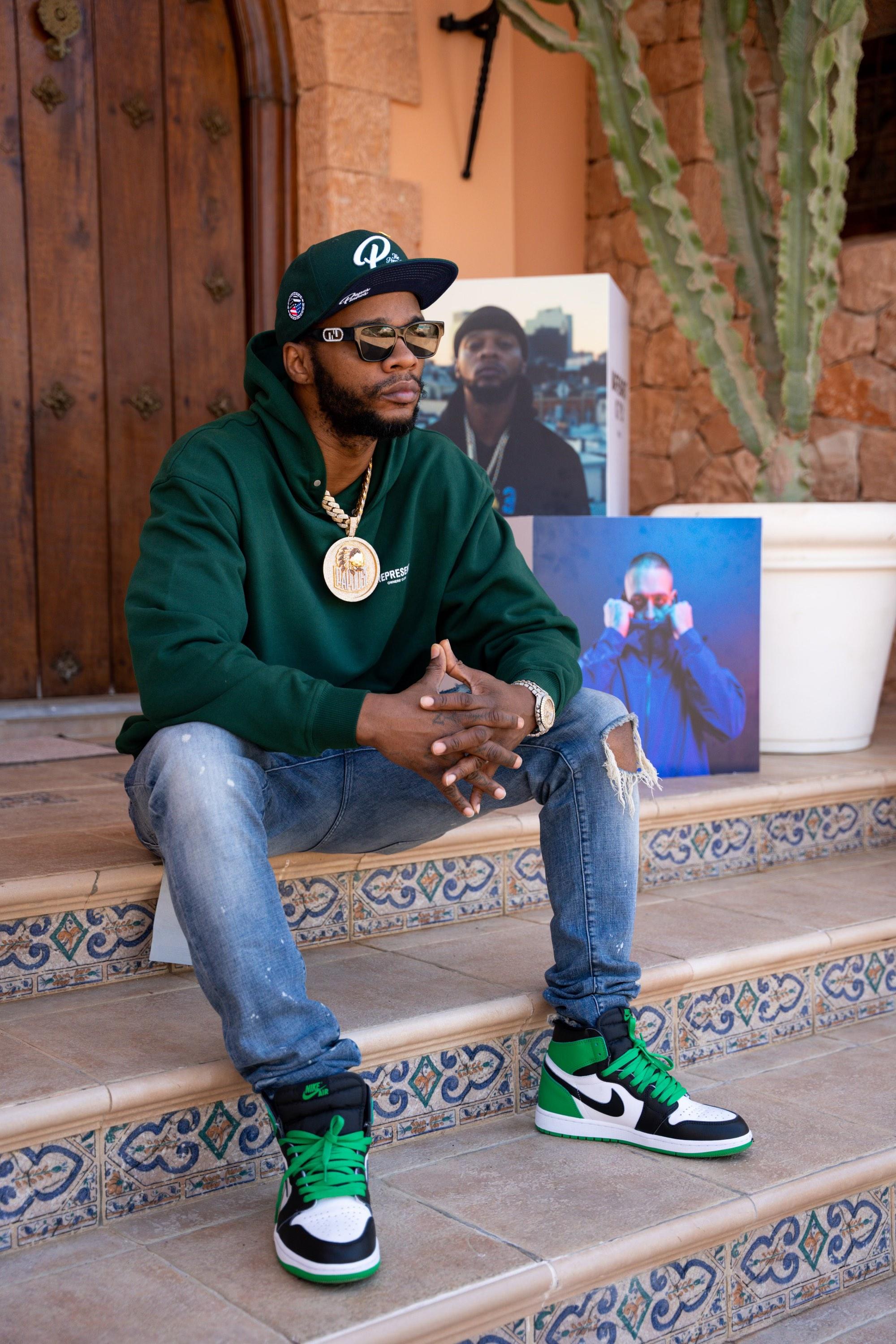 When the platform first came out, no one was doing what they were doing, and Papoose utilized it to the max. But then, in 2021 he made an announcement that he was retiring from rapping. However, to close out the chapter correctly, he released an album every month of the year as a special thank you to his fans. Audiences and other artists applauded his skills and efforts, and the project gained features from Lil Wayne, Rick Ross, and more. It stirred up Tunecore's algorithm so much that they asked him to come on as a partner.
"Some people want the youth to go through things the hard way, like they did," Papoose said. "I'm not like that. I want it to be easier for them, and that's what I'm doing as an executive at TuneCore."
That story alone deserves credit. Still what gives him the most pride is being a husband and a father, which he delves into on the new iOne show, Listen to Black Men. Hosted by Mouse Jones, the seven-episode series centers on the stories and experiences of influential Black men. It gives an authentic viewpoint on topics like men's health, dating and more. Some discussions may even be a bit uncomfortable. Still, he admits that the conversations feel therapeutic and he wishes more Black men would embrace expression and vulnerability.
"So many things affect Black men," Papoose said. "We feel like we always have to be strong, but like, when you lose a loved one, it takes away from you as a person. We feel like we can't express sorrow, you have to be a man. But on the inside those things really hurt. If you need to cry, let it out. It doesn't make you less of a man."
He went on to explain how important being a father and a husband is in his life, and there are certain elements that can't be overlooked. For example, when Remy Ma was expecting he rolled out the red carpet for her, as he feels every man should do.
"When a woman is pregnant, she shouldn't have to lift a single finger," Papoose said. "If she wants hot dogs and ice cream at any time of day or night, you need to make that happen. You need to take on all the duties. Don't feed into that idea of what a man is supposed to do, even if you're one of those chauvinistic guys, you need to make an adjustment around this time."
He goes on to share that the celebrity couple went through a miscarriage in the past and knows how sacred every experience can be. The pair has been through a lot, but their love continues to thrive.
In one episode, media personality and artist Jessie Woo, crowned Papoose "Husband of the Century," a title he doesn't take for granted. In fact, he thinks many more marriages would be successful if couples simply remembered the oath they took.
"I have an amazing wife, but whenever it gets rough I remind myself of my wedding vows," Papoose said. "Couples get frustrated and want to give up because they don't take them seriously. You took a vow to honor this person, so whatever that means you have to embrace it."
There were many special moments in this conversation, and I tried my best to capture a snapshot of it. But there's so much more to explore and unpack, luckily you can start streaming the series right now. To learn more about Papoose and enjoy healthy, engaging and fun conversations, check out Listen to Black Men every Friday on Cassius.com and Madamenoir.com.