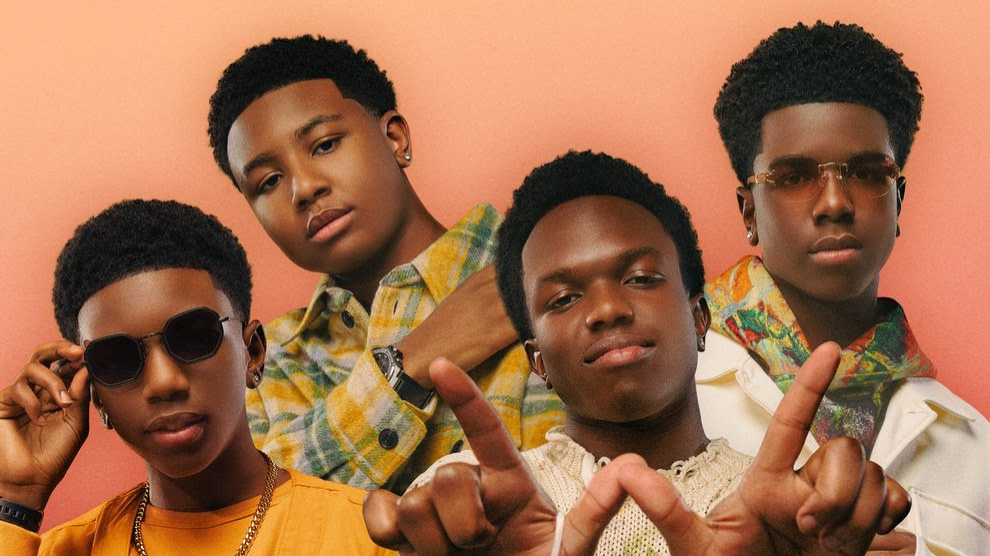 Wanmor's Anxiously Awaited Debut 'Wanmor' EP Out Now
Poised for a breakthrough this year, fast rising brotherly R&B group WanMor unveil their anxiously awaited self-titled debut, WanMor EP

By Bleu Magazine

Mar. 3 2023, Published 4:49 p.m. ET
Poised for a breakthrough this year, fast rising brotherly R&B group WanMor unveil their anxiously awaited self-titled debut, WanMor EP
South Jersey's latest R&B sensation, is a boy group composed of real-life brothers, Big Boy, Chulo, Tyvas, and Rocco. Ranging in age from 12-18, the boys have spent the last five years honing their stunning textures and rich sound while doing large-scale performances across the country, including venues such as Madison Square Garden and the STAPLES Center.
Article continues below advertisement
Signed via Mary J. Blige's 300 Entertainment imprint, Beautiful Life Productions, Inc. The dynamic four-piece has also appeared on America's Most Musical Family, and guest starred on a special episode of Sesame Street, "The Not-Too-Late Show with Elmo," and Little Big Shots. They are featured on five tracks from Lil Uzi Vert's platinum album Eternal Atake and most recently Hunxho's "Heartless".
In addition to the previously released "Mine" and "Every Pretty Girl In The City." The six-track EP includes songs like "I Call Your Name" that has a head-nodding bass line underneath a simmering beat as the boy's engage a call-and-response punctuated by impressive vocal runs and fiery falsetto.
Article continues below advertisement
About the release, the group commented, "We created this EP so y'all can take a peek into our musical minds individually and as a group. With this project, we just wanted to bring the love, fun, and excitement back."
1. Every Pretty Girl In The City
2. Mine
3. Must Be Love
4. Certified
5. I Call Your Name
6. In My Life
7. Every Pretty Girl In The City ft. King Combs