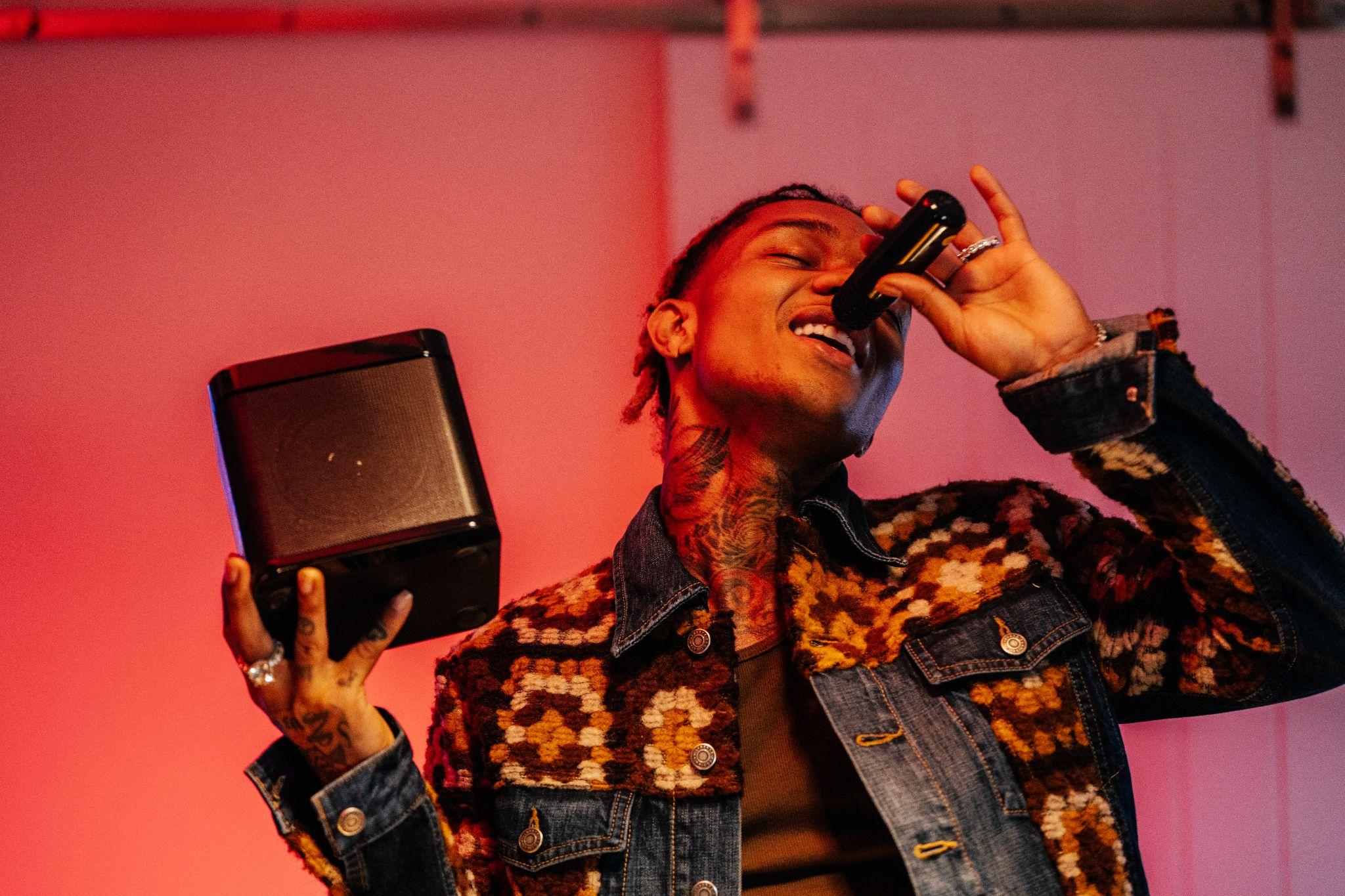 AliExpress and Swae Lee Join Forces to Ignite Singles' Day Celebrations
In a remarkable collaboration, AliExpress, the global online retail marketplace under the Alibaba International Digital Commerce Group, has teamed up with the multi-talented artist and songwriter Swae Lee.

By Bleu Magazine

Nov. 8 2023, Published 2:49 p.m. ET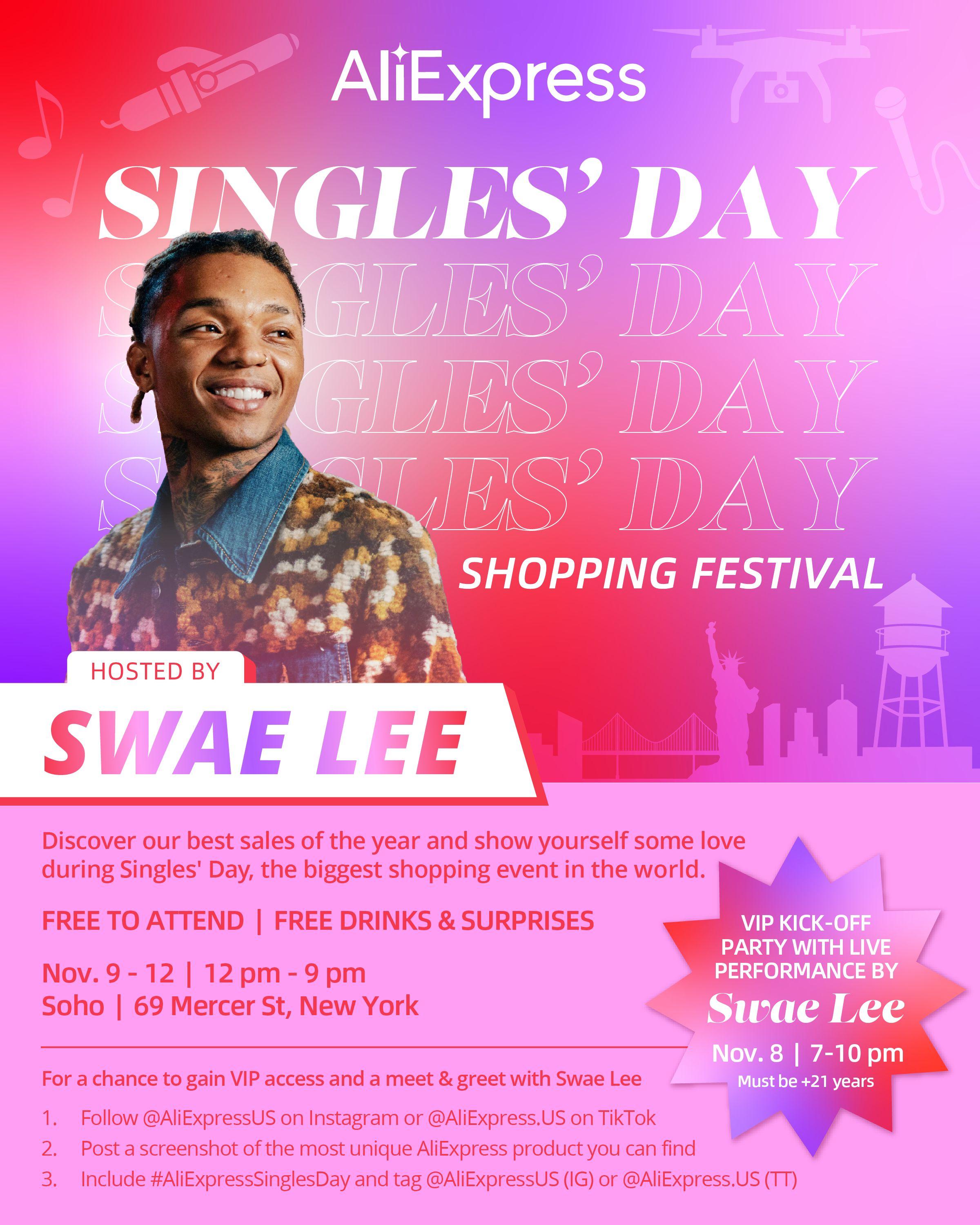 Known as the 11.11 Global Shopping Festival, Singles' Day is celebrated worldwide as one of the most significant shopping events. This partnership aims to promote the festival on popular dating apps, Tinder and BLK, and offer customers an extraordinary shopping experience.
The 11.11 Global Shopping Festival kicks off at 00:00:01 a.m. PST on November 8, featuring a three-day warm-up period. During this time, early bird shoppers can explore exciting discounts, add their favorite products to their carts, and participate in daily draws to win a variety of products. The festival's full-blown sale begins at 00:00:01 a.m. PST on November 11 and runs until 11:59:59 p.m. PST on November 17.
Article continues below advertisement
Throughout the event, more than 5 million products will be available at discounts of up to 50%. Additionally, AliExpress will offer a special deal where customers can enjoy $4 off for every $20 spent, up to a maximum discount of $16 per order. For those whose orders surpass $100, the savings multiply with three promo codes – $15 off a $100 purchase, $30 off a $200 purchase, and $60 off a $300 purchase. Together, these discounts mark AliExpress' most significant offer of the year.
As a tribute to Veterans Day, AliExpress has a special deal for veterans - $8 off orders over $50. This exclusive offer can be claimed on November 11, while supplies last, and can be redeemed through November 17.
Swae Lee, the celebrated artist and songwriter, is set to host the Singles' Day Pop Up Party in New York City's iconic SoHo neighborhood. The pop-up event, located at 69 Mercer Street, will run from November 9 to 12, offering visitors free drinks, games, live music by local DJs, and a chance to explore incredible deals across various product categories, including tech, beauty, wellness, fashion, and home goods.
Article continues below advertisement
The festivities begin with a VIP party on November 8, featuring a live performance by Swae Lee and the launch of his personally curated collection of products on AliExpress dedicated to 11.11. The VIP event promises free drinks, an exclusive guest list of influencers and celebrities, and surprise musical performances by renowned artists. Swae Lee is also giving 11 lucky fans the chance to win VIP access and a meet & greet at the event.
Tying into the roots of Singles' Day as a celebration of singles, AliExpress is partnering with Tinder and BLK. Users in the New York City area who "match" with AliExpress on these dating apps will receive exclusive deals that can be used on top of AliExpress' already amazing 11.11 discounts. What's more, 11 lucky singles will win VIP access to the Singles' Day kick-off party, adding an exciting twist to their dating experience.
To participate, fans over 21 years of age can follow @AliExpressUS on Instagram or @AliExpress.US on TikTok, post a screenshot of the most unique AliExpress product they can find, include #AliExpressSinglesDay, and tag @AliExpressUS (IG) or @AliExpress.US.