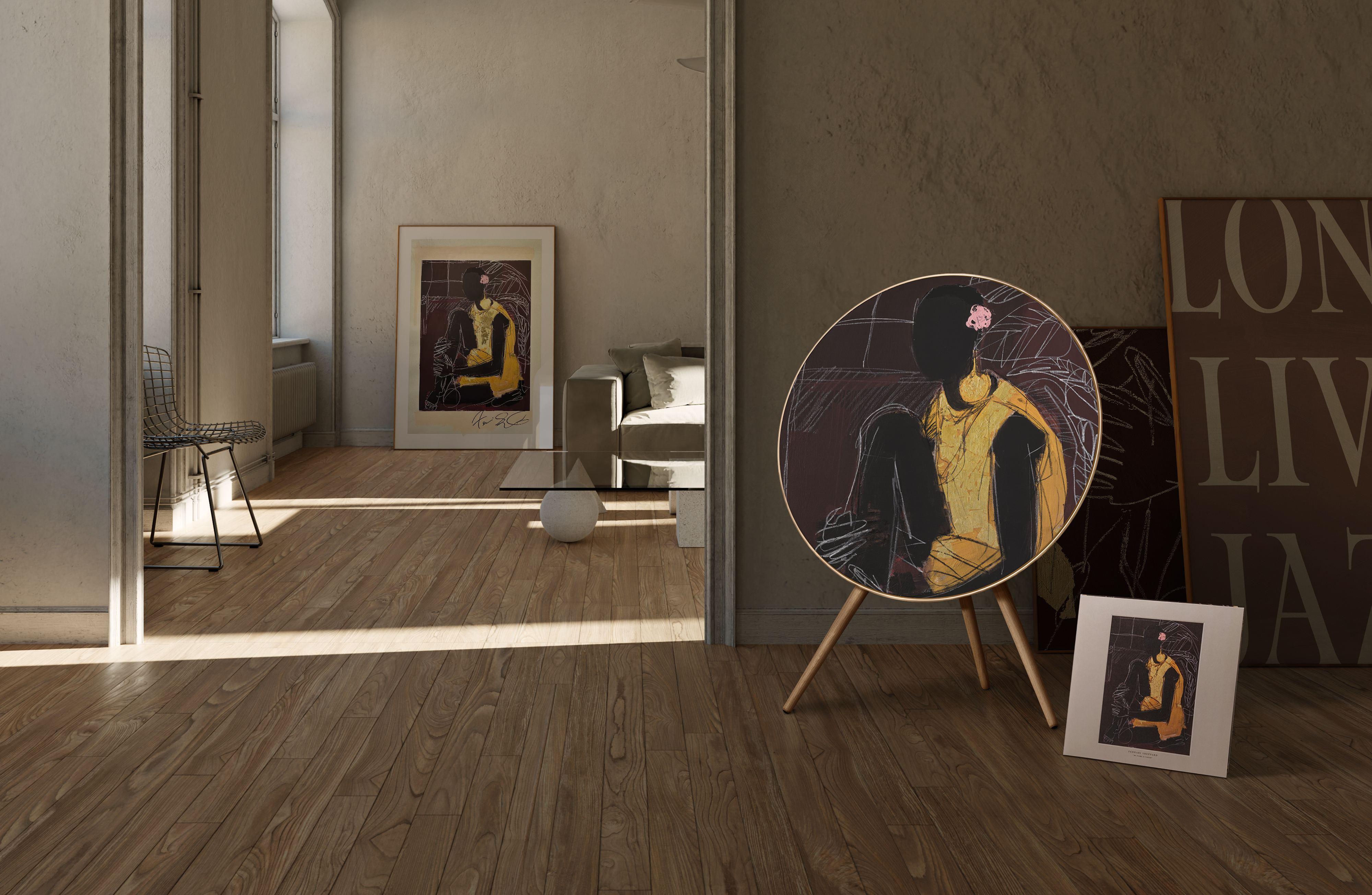 Bang & Olufsen Announces Collaboration With Lifestyle Brand 12on12 and Artist Ferrari Sheppard
To commemorate the 10th anniversary of the Beoplay A9's debut

By Bleu Magazine

Nov. 30 2022, Published 5:15 a.m. ET
To commemorate the 10th anniversary of the Beoplay A9's debut, the brand is releasing a highly limited run of the speakers featuring a Ferrari Sheppard piece selected by Swizz Beatz.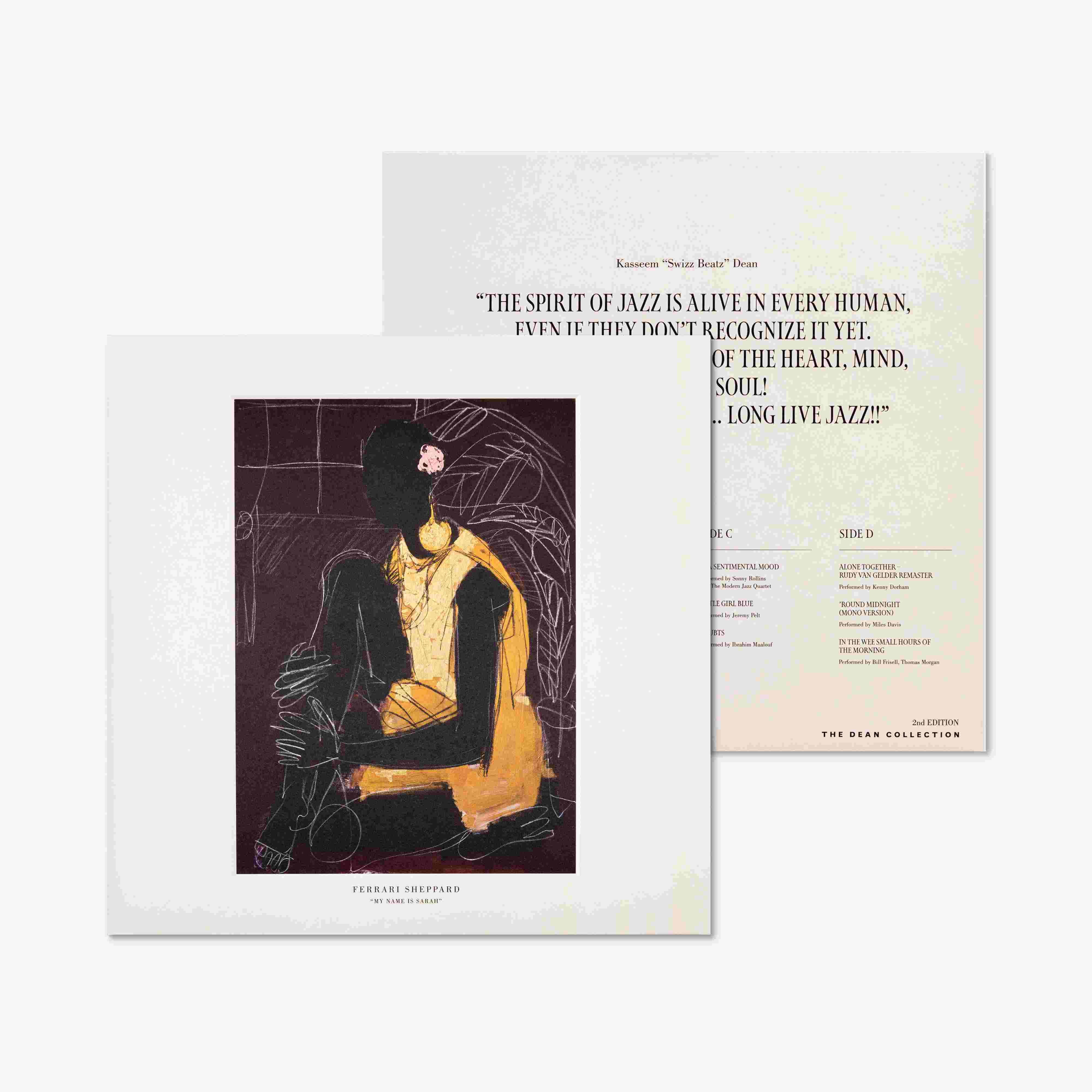 Beoplay A9 is one of Bang & Olufsen's most beloved and recognizable speakers, becoming a contemporary classic in the decade since its inception. Designed 10 years ago by Bang & Olufsen and Øivind Alexander Slaatto, the speaker shows the timeless quality and emotional durability of Bang & Olufsen's products.
To celebrate the anniversary of Beoplay A9, the luxury Danish audio brand has collaborated with vinyl lifestyle brand, 12on12, to create a series of 40 covers featuring a work by contemporary fine artist Ferrari Sheppard. 12on12 lives at the intersection of art and music and uses vinyl records to provide cultural icons with a unique canvas upon which to tell their stories. 12on12 specializes in artist and curator collaborations, where the artwork reflects a shared sentiment between them that is cherished and collected. Successful past collaborations include Dita Von Teese, Travis Scott x Saint Laurent, ComplexCon featuring artwork by Ta kashi Murakami, Run DMC x Reena Tolentino and more, on limited runs of vinyl.
Legendary Grammy Award winning producer Kasseem "Swizz Beatz" Dean, a strategic stakeholder in 12on12 and loyal Bang & Olufsen collector, worked with both brands to select a piece of art for the Beoplay A9 project alongside a re-issue of his 12on12 curated vinyl: Long Live Jazz! When told about the creative initiative, Dean immediately suggested Sheppard for the collaboration, whose work with gold foil is a perfect fit for the Gold Tone Beoplay A9. In particular, Dean selected the artist's 2021 fine art portrait 'My Name is Sarah' to be featured on 40 limited edition A9 speakers for Bang & Olufsen, 12 limited-edition hand-finished prints by the artist and on the outer jacket of the second issue of Long Live Jazz!, which includes 30 hand-finished pieces by Sheppard.
Article continues below advertisement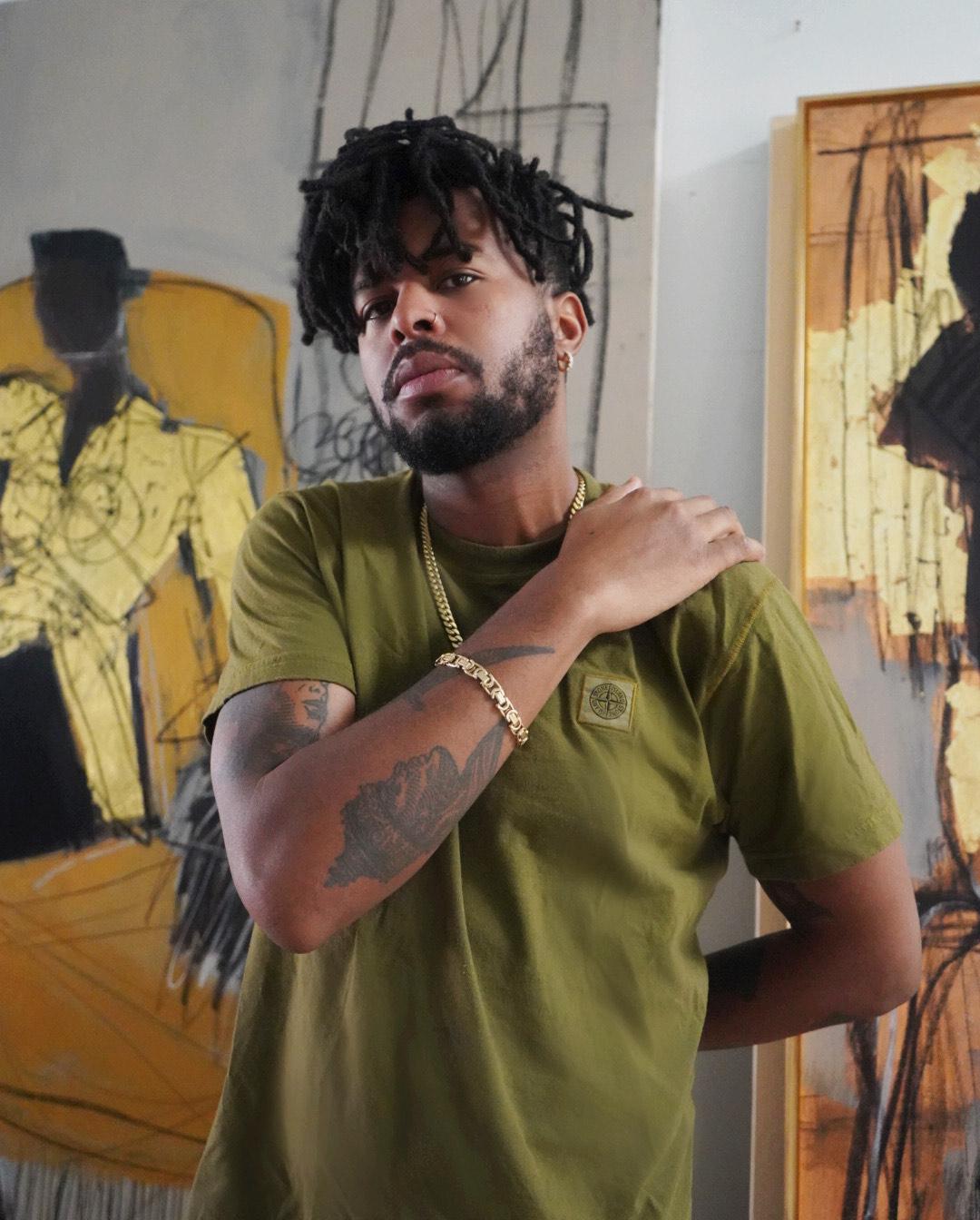 Writer Kristina Kay Robinson said of the piece, "'My Name is Sarah' is a beautiful mystery. Much like jazz, its possibilities are infinite. Sheppard's complex multiplicity of strokes and linework offers each its independence while working in unison to create the painting's universe of form." Dean says of the work and the selection for this creative initiative, "This is the perfect combo between art and jazz. Ferrari is a creative force to the art world. His work makes you feel something special! It moves your soul & mind. Jazz is a creative force to music. When these two come together it creates healing, love, peace, and fun times. Long Live Art and Long Live Jazz."
Speaking to the significance of the partnership, President of Bang & Olufsen America, Rick Costanzo, says: "For nearly a century, Bang & Olufsen has championed a fusion of artful design and high-performance audio technology – and today's collaboration with Ferrari Sheppard reinforces that heritage."
He continues: "Celebrating our commitment to technological innovation and unrivaled craftsmanship, the partnership with Ferrari sees a classic Bang & Olufsen design transformed into a canvas that showcases his contemporary vision. Just as music has the power to stir up nostalgic memories, Ferrari's chosen artwork evokes an intimate sense of childhood and family life which works beautifully with the shape of the A9. We were delighted to be introduced to Ferrari through Swizz Beatz and 12on12 which has allowed us to demonstrate our devotion once again to connecting bold, future-facing form and the magical sound experiences that Bang & Olufsen is renowned for."
Article continues below advertisement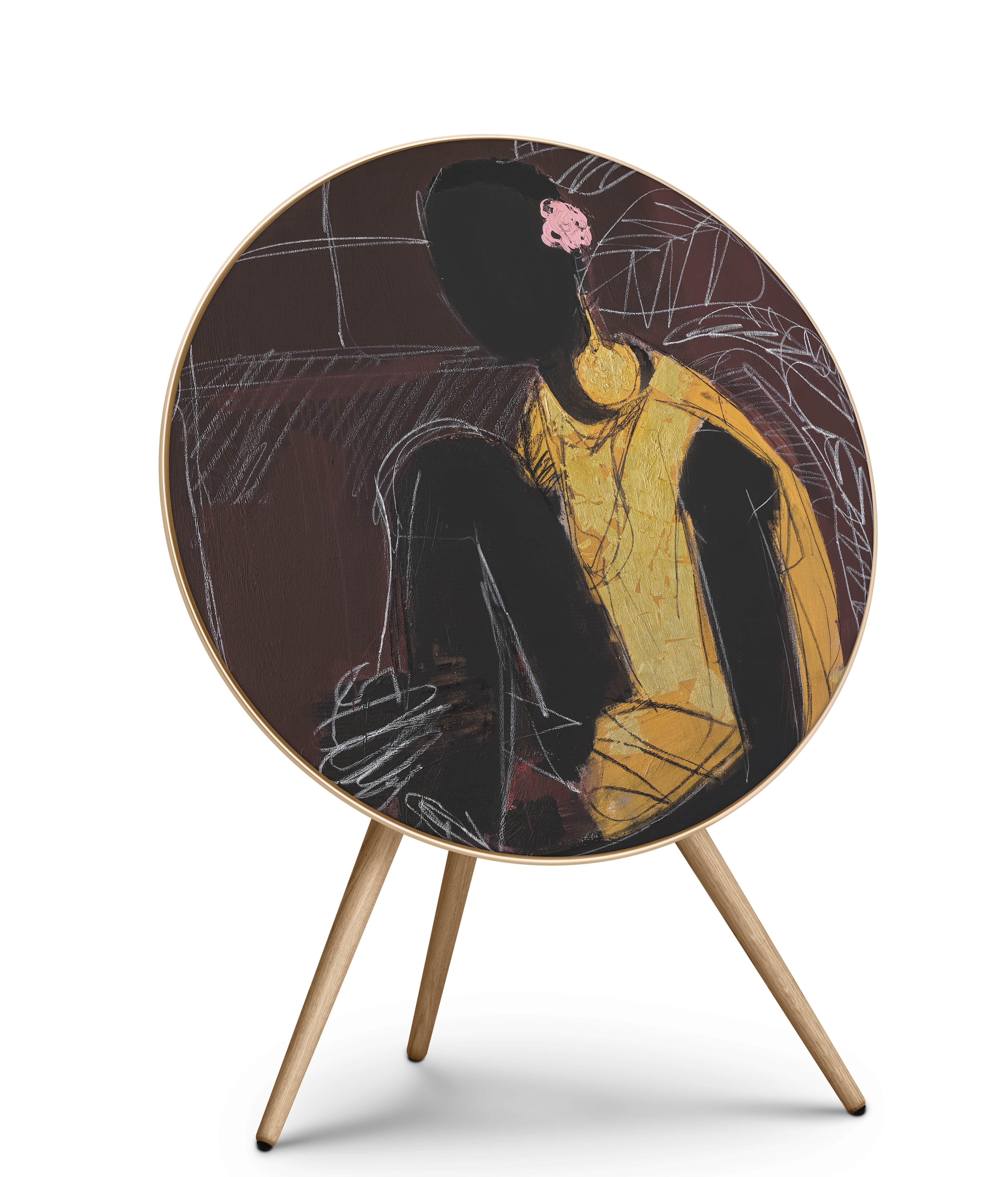 Founder & Chief Creative of 12on12, Claudia Moross, adds: "We are delighted to partner with Bang & Olufsen, a brand that epitomizes 12on12's core values of art, creativity & music. The beauty of this project lies in how it brings together four collaborators who are passionate about highlighting the connection between jazz music and contemporary art. Sheppard's piece 'My Name is Sarah' takes on a special meaning within the context of this campaign, while also showcasing Swizz Beatz's exceptional curatorial talents."
The collaboration is part of a larger Global initiative by Bang & Olufsen called "Art of the A9" - a program that works with creatives to reimagine the speaker as part of its 10th anniversary celebration. For this celebration, Bang & Olufsen has commissioned a series of designs by leading creatives working across the fields of art, design and music to customize the canvas cover of Beoplay A9 in their own inimitable style to create a series of highly limited-edition cover artworks. Parisian-based visual artists Alexis Jamet and Manon Cezaro created the first collaborations in the series.
Article continues below advertisement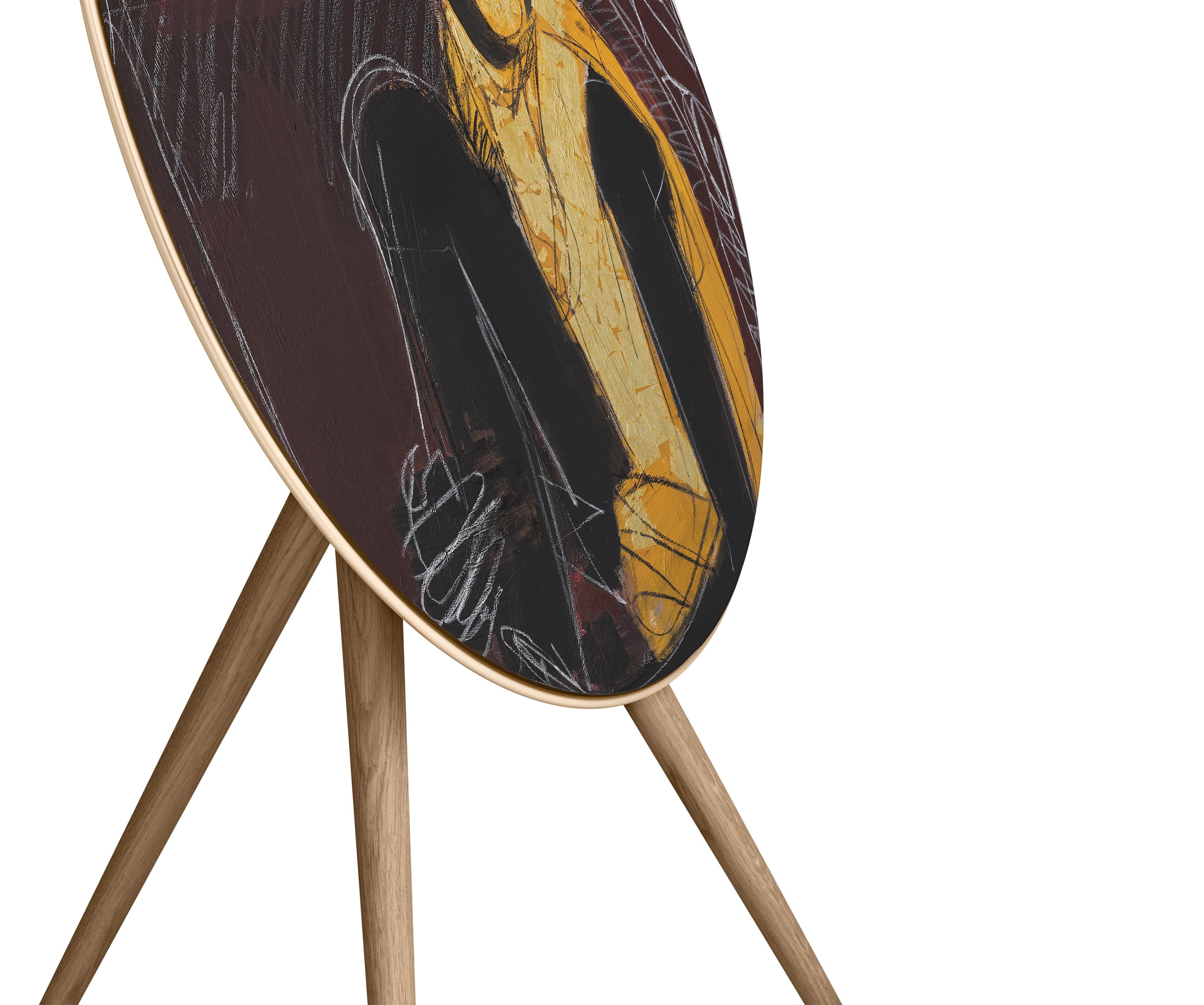 The 40 limited-edition Beoplay A9 speakers (RRP: $3,799 USD / $4,999 CAD) will be available in select Bang & Olufsen showrooms.