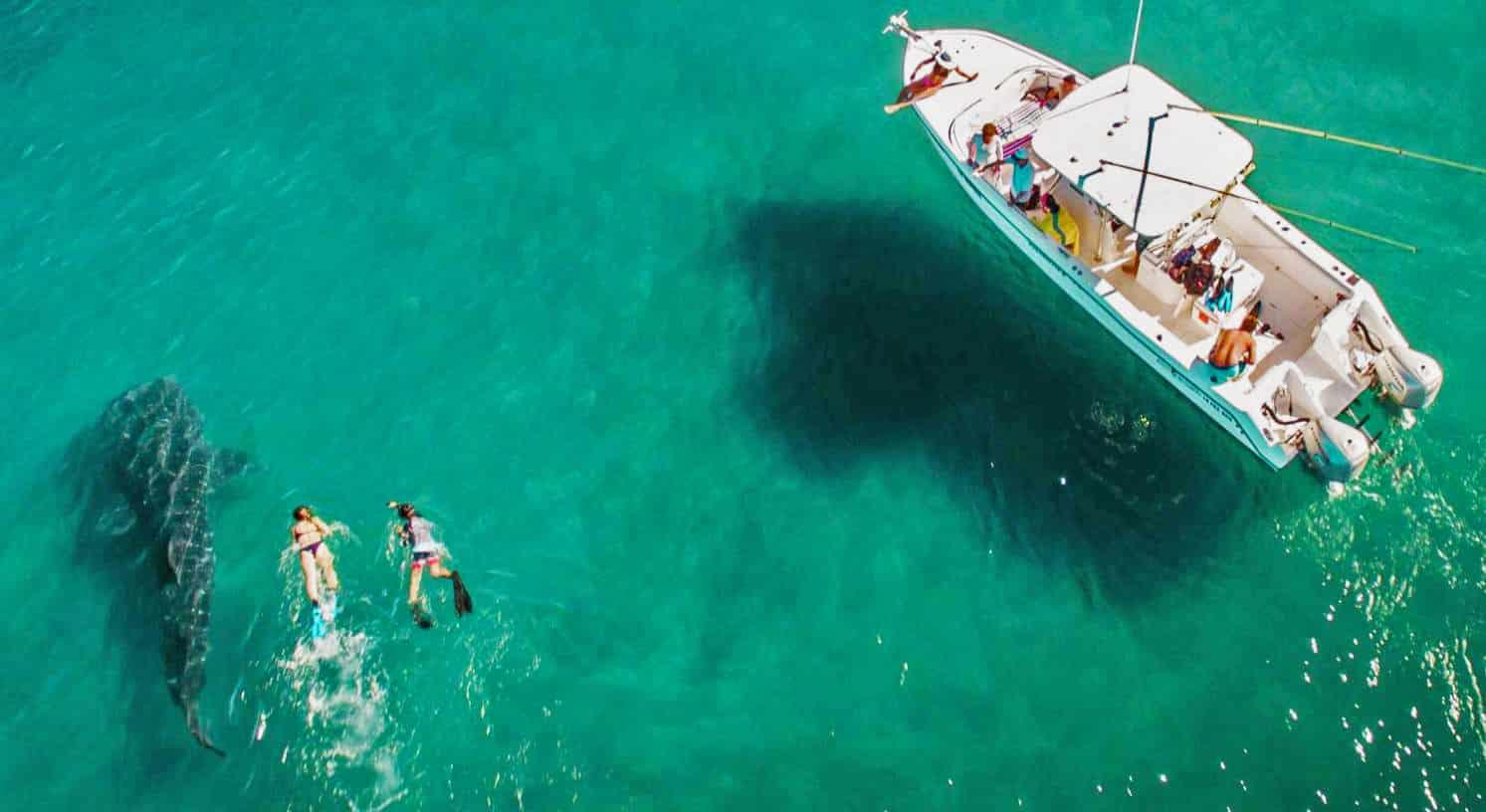 Baja California's La Paz: Unspoiled Nature a Little Closer to Home
La Paz, Mexico is the destination to explore nature in its purest form with the excitement of its neighboring city, Cabo.

By Lavanya Sunkara

Jul. 29 2022, Published 11:22 a.m. ET
I fell in love with the mighty whale shark a decade ago and dreamt of swimming with these gentle giants one day. Living in New York, one of the closest opportunities is in La Paz, Baja California Sur, Mexico, where whale sharks are revered and protected. Often mistaken for a whale because of their sheer size, the whale shark is actually a shark, growing to the size of a school bus. In the sheltered Sea of Cortez, just two quick flights away on American Airlines, I came up close with the largest fish in the ocean.
The people of La Paz and dedicated conservation organizations are committed to safeguarding the endangered whale shark, ensuring that humans don't overwhelm or harm them inadvertently. During whale shark viewing season (October to April), swimmers on an authorized expedition can get up close to whale sharks, so long as they allow up to 10 feet of distance from the filter-feeders. Only a small number of boats are allowed to enter the area at any given time.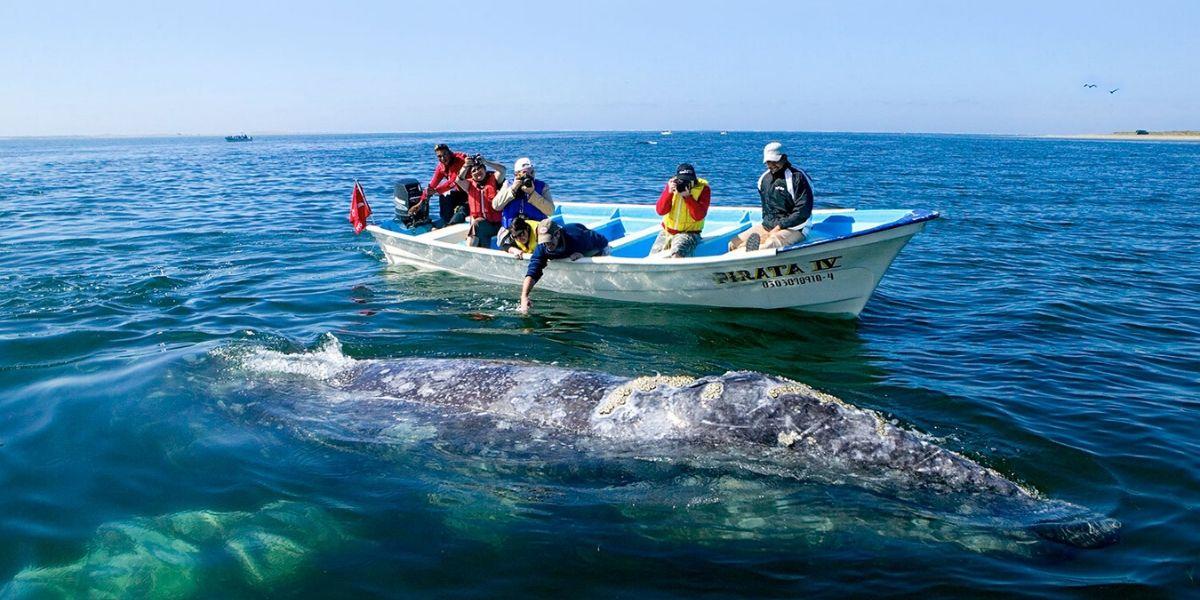 Article continues below advertisement
The municipality of La Paz is an eco-tourism paradise and an animal lover's dream. It boasts opportunities to witness gray whales at Magdalena Bay on the Pacific Coast and swim with sea lions at the UNESCO World Heritage site of Espíritu Santo Island. The greater Espíritu Santo archipelago features an abundance of turtles, rays, dolphins, and whales. Blue-footed boobies – famous in the Galápagos – grace the cliff tops along the shores near Balandra Beach, a stunning landscape just north of the city of La Paz composed of a series of small bays, clear shallow waters, and silky smooth sand. Whether approached via boat or by rental car, Balandra's natural wonders, including the famous mushroom rock -- Hongo de Balandra -- are well worth the trip. We ended our excursion with a stop at one of Balandra's bays where, on a secluded stretch of beach, we enjoyed a picnic lunch underscored by the waves gently crashing on the shore.
La Paz, which translates to "The Peace," lives up to its name by offering a quieter, less touristy alternative to Cabo. Visitors can stay in the charming Baja Club boutique hotel right on the ever-buzzing, sculpture-lined Malecon boardwalk overlooking the Sea of Cortez. A short distance from the city lies the charming Pueblo Magico (or magical town) of Todos Santos on the Pacific coast, where its famous Hotel California, art galleries, top-notch restaurants, and souvenir shops selling colorful handcrafts draw scores of travelers. On the opposite side of the state, you'll find another laid back gem – La Ventana – a small fishing village on the shore of La Ventana Bay south of La Paz, which attracts kite surfers and anyone wishing to learn this extreme sport.
Article continues below advertisement
For those looking to connect with nature, Rancho Cacachilas, located in the mountains southeast of the city of La Paz, offers an all-inclusive adventure experience complete with glamping tents, gourmet ranch to table dining, hiking, mountain biking, bucket showers, and a chance to learn about ranch life. After my wildlife and adventure-filled experiences, I rested in a hammock in front of my tent with a belly full of gourmet goodness and watched the sun sink below the horizon, as the Cardon cacti among rock-strewn slopes silently watched. I felt at peace and absolutely one with nature.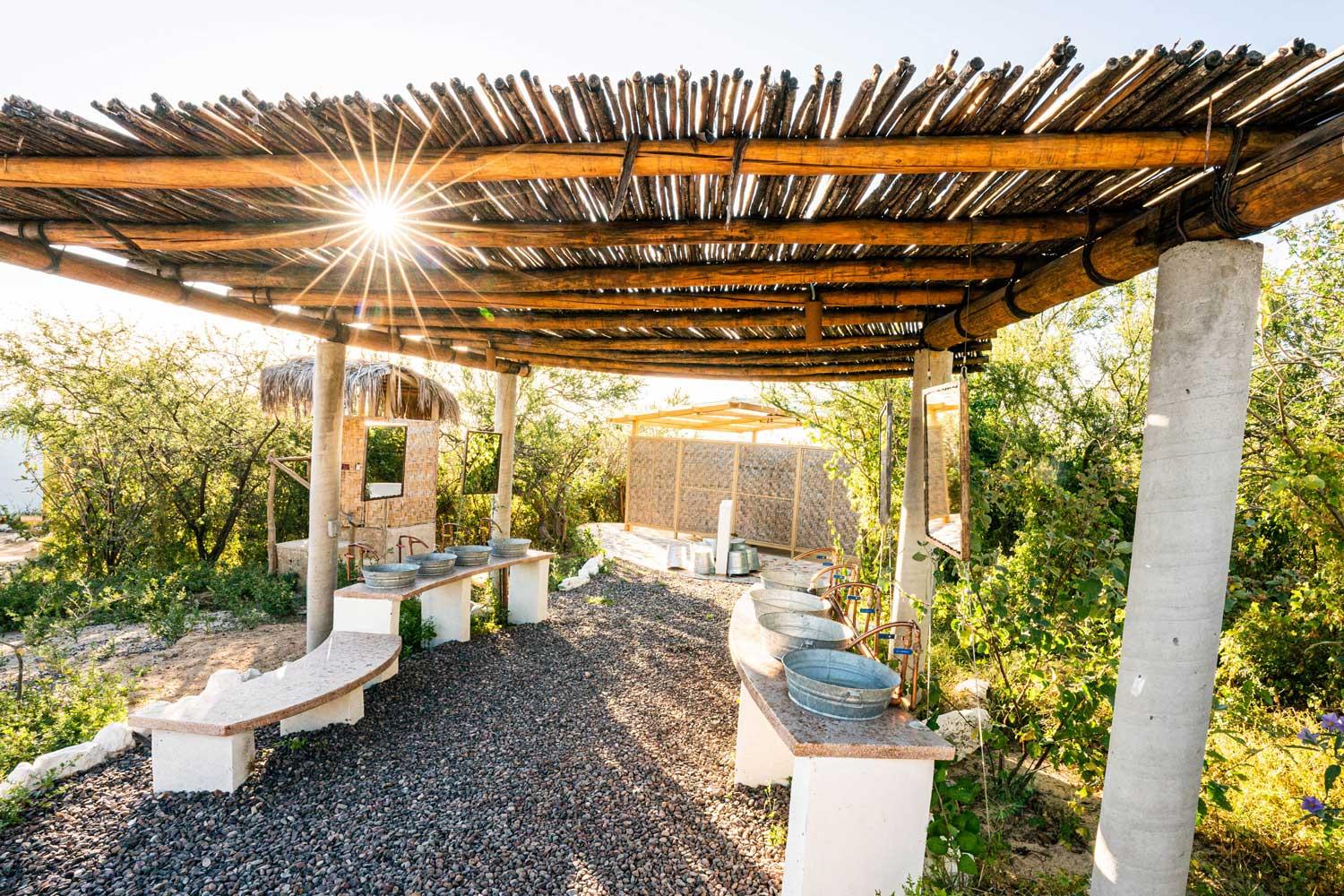 What To Do
BACo Whale Shark Excursion
Swim with whale sharks
Carretera a Pichilingue km 7.5 Local 36, Puerto Cortes,
23060 La Paz, B.C.S., Mexico
Phone: 612 106 7242
Website: Baja Adventure Co.
MAAR Experiences Gray Whale Watching
Puerto Chale, Magdalena Bay
Phone: 612 121 60 39
Website: https://www.facebook.com/maarexp/
Learn KiteSurfing, La Ventana
Chilochill Kite School
Calle Tuna s/n
La Ventana, Baja California Sur Mexico 23232
Phone: +52 612 221 0483
Website: https://chilochill.com/kiteschool/
Where To Eat
Origen
Agustin Arriola M. 25 B, Zona Central,
23000 La Paz, B.C.S., Mexico
Website:
Hambrusia
Paseo Alvaro Obregon, Zona Central
23000 La Paz, B.C.S Centro, 23000, Mexico
Website: Hambrusia
Dum, Todos Santos
Calle Centenario S/N, Colonia Centro
Todos Santos BCS, Mexico. ZIP: 23300
Phone: 624 242 0355
Website: Dum restaurante
Where To Stay
Baja Club Hotel
Paseo Alvaro Obregon 265, Zona Comercial,
23006 La Paz, B.C.S., Mexico
Phone: +52 612 122 5176
Website: https://www.bajaclubhotel.com/
Costa Baja Resort & Spa
Bahía Pichilingue Km 7.5, Zona Industrial
Lomas de Palmira, 23010
La Paz, B.C.S., Mexico
Phone: +52 612 123 6000
Website: Boutique Hotel in La Paz | Costa Baja Resort & Spa
Rancho Cacachilas Glamping
Carretera a Los Planes KM. 30 Mas 7.5 KM
Brecha en Direccion Al Norte Rancho El Chivato CP,
23232 El Sgto, B.C.S., Mexico
Phone: +52 612 114 0472
Website: Rancho Cacachilas