Be Memorized by South Seas Island Resort
Southern Hospitality and Exclusivity is Calling Your Name at South Seas Island Resort

By Reginald Dominique

Dec. 23 2022, Published 11:22 a.m. ET
Southern Hospitality and Exclusivity is Calling Your Name at South Seas Island Resort. With Exclusive White-sand Beaches Renowned for Its World-class Shelling, South Seas is the Perfect Getaway for Friends, Family or Romance.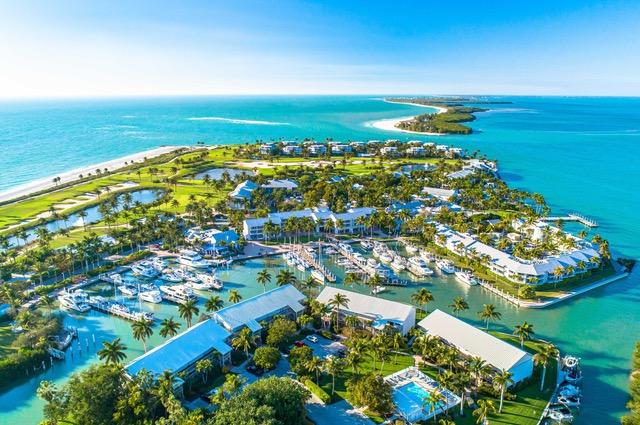 The heat season is upon us and now is the time to be planning your summer vacation! We all know, for the past few years we've been limited to our outings; however, now that things are returning back to normal it's time to grab your swim trunks and bikini's and make your way to South Seas Island Resort.
What can almost be described as unimaginable, South Seas Island Resort is a 330-acre oasis located on Captiva Island. Known for its friendly activities and amenities, Captiva Island is the perfect spot for a family vacation, a fun filled friends' trip, or a romantic get-a-way. Located directly on the Gulf of Mexico, South Seas opened to guests in 1946 as a fishing resort. There are few places in the U.S. that can compete with the beautiful sandy beaches and near perfect weather that you're going to find at South Seas and the resort is designed to take advantage of the natural landscape, offering a destination rich in beauty and recreation exclusive to its guests.
Article continues below advertisement
RELAX IN STYLE
With a total of 434 guestrooms, luxurious seaside villas and waterfront private homes, South Seas Island has an impressive array of award-winning accommodations. During my stay, I lodged at the Water View Harbourside Hotel Guestrooms. Located in North Pointe Village overlooking Pine Island Sound and the Yacht Harbour the 475 sq. ft. guestrooms are a comfy haven for extended stays with plenty of resort-style amenities. Featuring a private balcony with a marina or Pine Island Sound view, settle into this spacious suite and discover what the perfect vacation is made of. The Villas from 850 sq. ft. to approximately 3,400 sq. ft. provide the perfect home away from home and the Private Homes and Specialty Cottage Rentals, called Homes of Distinction, are the finest accommodations within the resort village and range from two- to six-bedroom options for a more secluded getaway. Featuring all the bells and whistles your home would have, some of the private homes also includes private pools.
Article continues below advertisement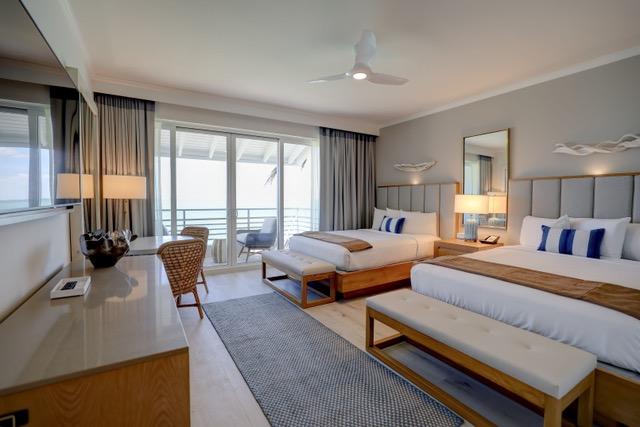 FULL ITINERARY
The things to do at South Seas Island Resort are endless. Start your mornings off with waterfront yoga by Ambu yoga. Classes are designed to help strengthen your immune system and increase happy feelings. You'll find relaxation and feel good in your body, as you breathe into a deeper peace of mind.
For a day on the water, guests can step aboard a Captiva Cruises vessel which sails from the Yacht Harbour. With four different adventures to choose from, a Captiva Cruises is the ideal for an island shelling adventure, dolphin watching & wildlife excursion, sailing cruise, group boat tour, private charter or romantic sunset cruise.
How about a classic "old Florida" experience? Only accessible by boat, Cabbage Key Island is a popular, majestic hide-a-way. Built in 1938 the restaurant (Cabbage Key) sits on top of a Calusa Indian shell mound, offering panoramic views of the island and Pine Island Sound as well as delicious seafood, steaks, "cheeseburgers in paradise" and desserts. You will notice the walls are lined with signed dollar bills, which has been a tradition started by visitors decades ago, so make sure you add yours as well.
For a one-of-a-kind shelling experience, your adventure Captiva Cruise choice maybe Cayo Costa State Park. Another island accessible only by boat, Cayo Costa State Park is considered to be one of the best shelling beaches in the world. With nine miles of beach, acres of pine forests and more than six miles of trails, visitors may enjoy shelling, fishing, birdwatching and snorkeling on this beautiful barrier island.
In addition to what has been outlined, please also take advantage of the resort offerings of fishing, biking, nature walks, the beautiful pool complex, shell collecting along the beach, and much more.
Article continues below advertisement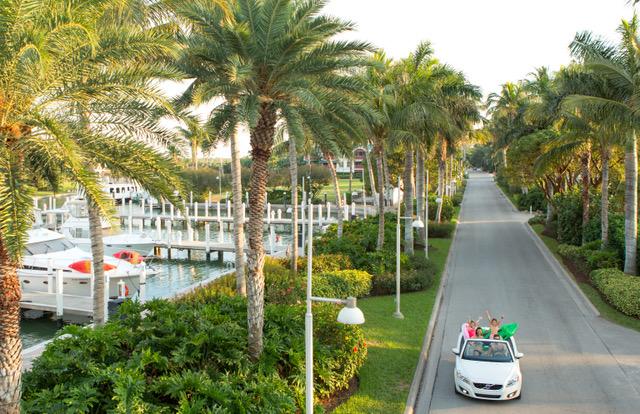 It's obvious that Captiva Island is requesting your presence and take my word, you will not regret it. Creating opportunities for educational, entertaining, and relaxing travel, South Seas Island Resort presents diversions for nature lovers, fitness enthusiasts, water sports doers, golfers, tennis players, spa goers and those looking to recharge and relax. For more information and to book your trip, visit: https://www.southseas.com