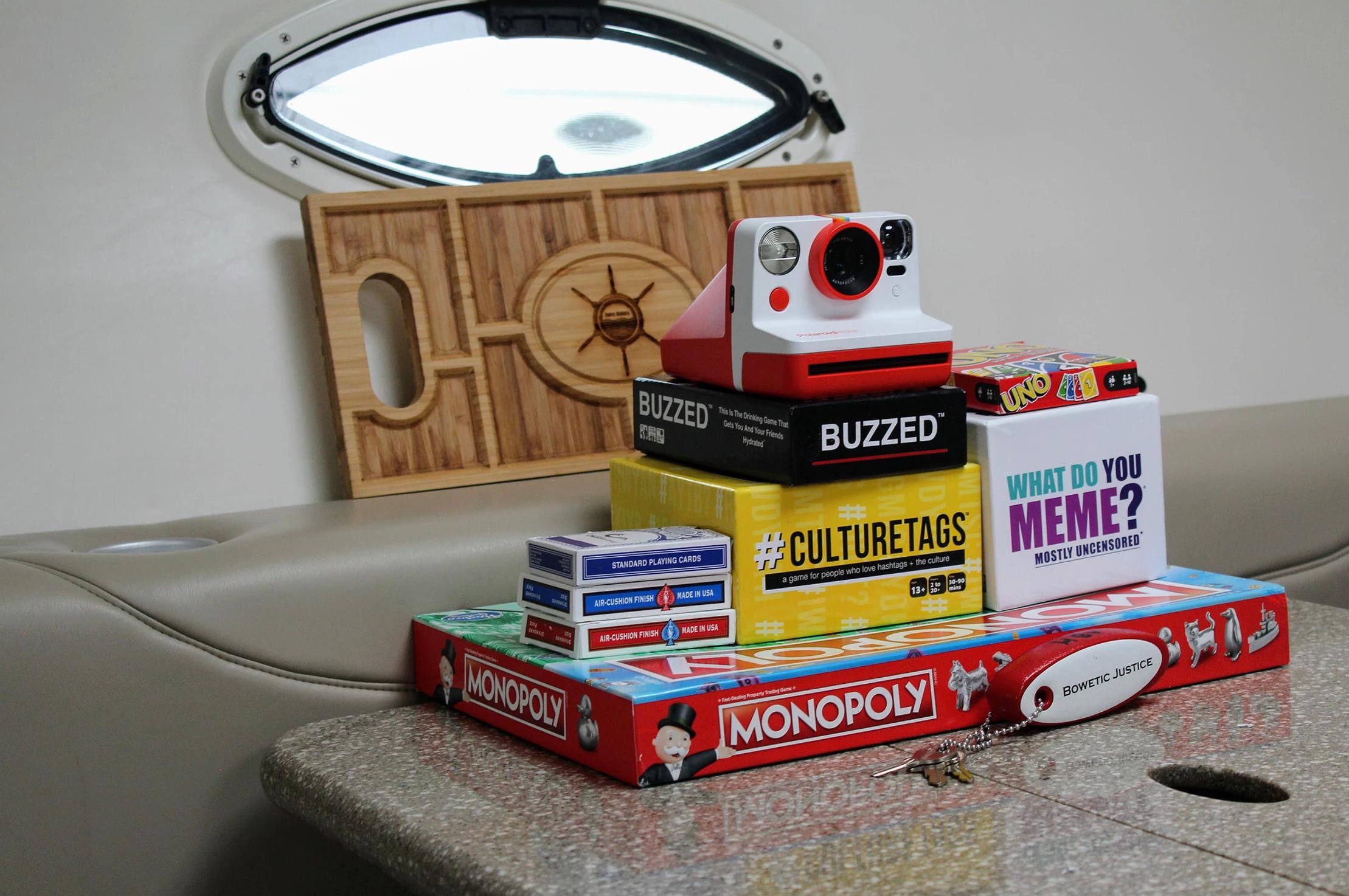 Black Boating Culture With Noire Waters
We're gonna fly away, plan to go my way

By Taylor Edwards

Dec. 20 2022, Published 12:52 p.m. ET
We're gonna fly away, plan to go my way
I love it when we're cruisin together
Music was made for love, cruising is made for love
I love it when we're cruisin together
-D'Angelo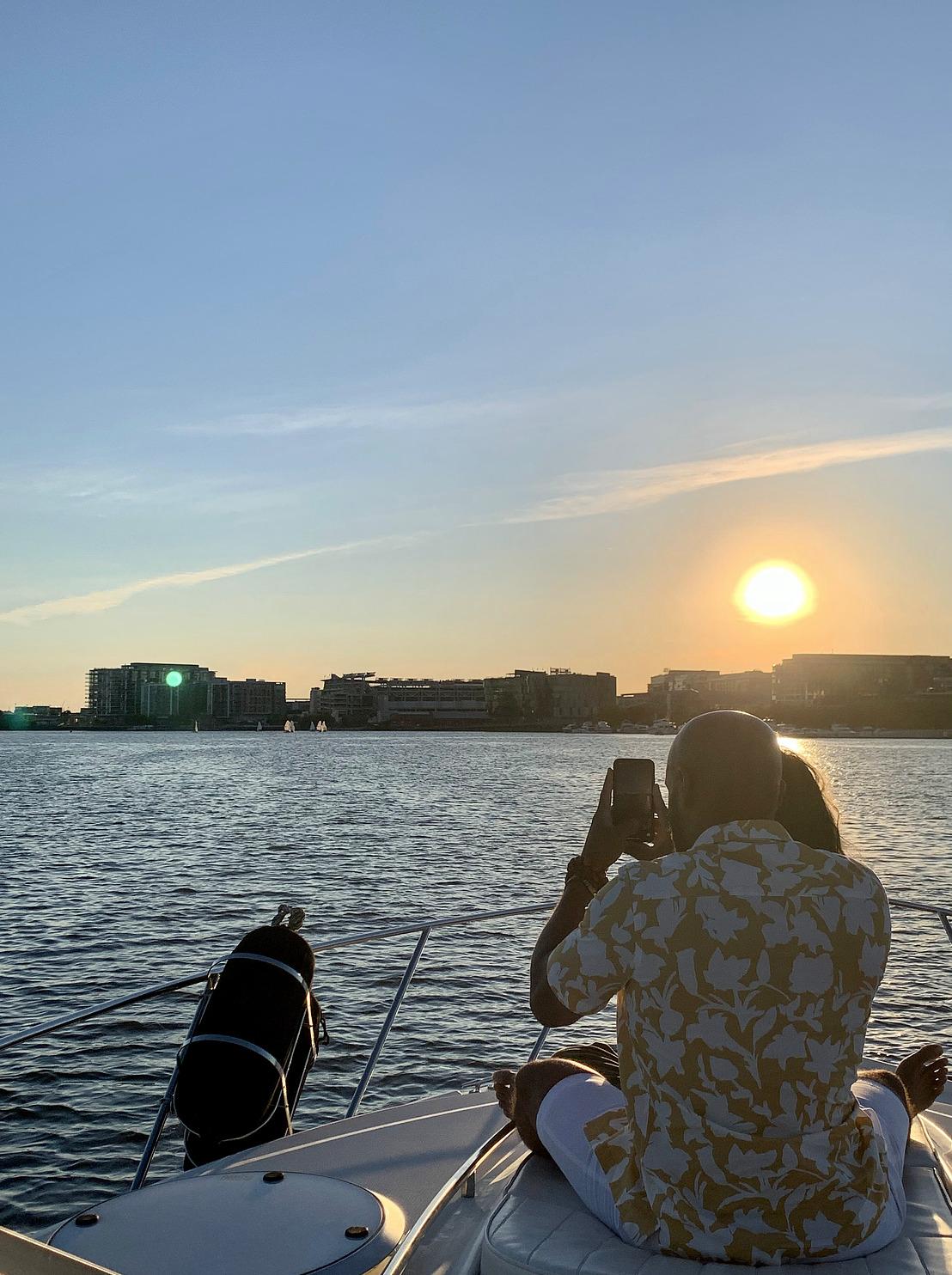 As the Hamptons are to New York, Martha's Vineyard to New England, and the Napa Valley's Wine Country is to California, when the summer sun hits the DMV, boating on the Potomac is a must…with Noire Waters.
On the Potomac River personality resides and its best features come alive in the immediate and surrounding areas of the District of Columbia. The preferred means of travel is by boat, no matter your destination.
Making waves - literally - the Black-owned yacht chartering service offers the most intimate, versatile, and curated boat experiences. Each charter is catered specifically to your liking including spirits, apparel, and accents of retro entertainment.
Made to "make noire memories'', Noire Waters is a true captain for the culture - starting with the signature yacht, Bowetic Justice, and the annual Juneteenth dock party. Owner Kevin Clarke and his partners Ashley Hixson and Abedeen Oshunubi lead the charge to make Black boating culture a land of its own.
With its existence a void is pleasantly filled for millennials, creatives, independent contractors, the melanated, and beyond. Where the specific groups have been overlooked and forced to fit in, Noire Waters is a standout in creating a space to sit back, relax, and celebrate.
For solo traveling or a staycation with friends, Noire Waters expands nautical adventures in an untapped manner.
Article continues below advertisement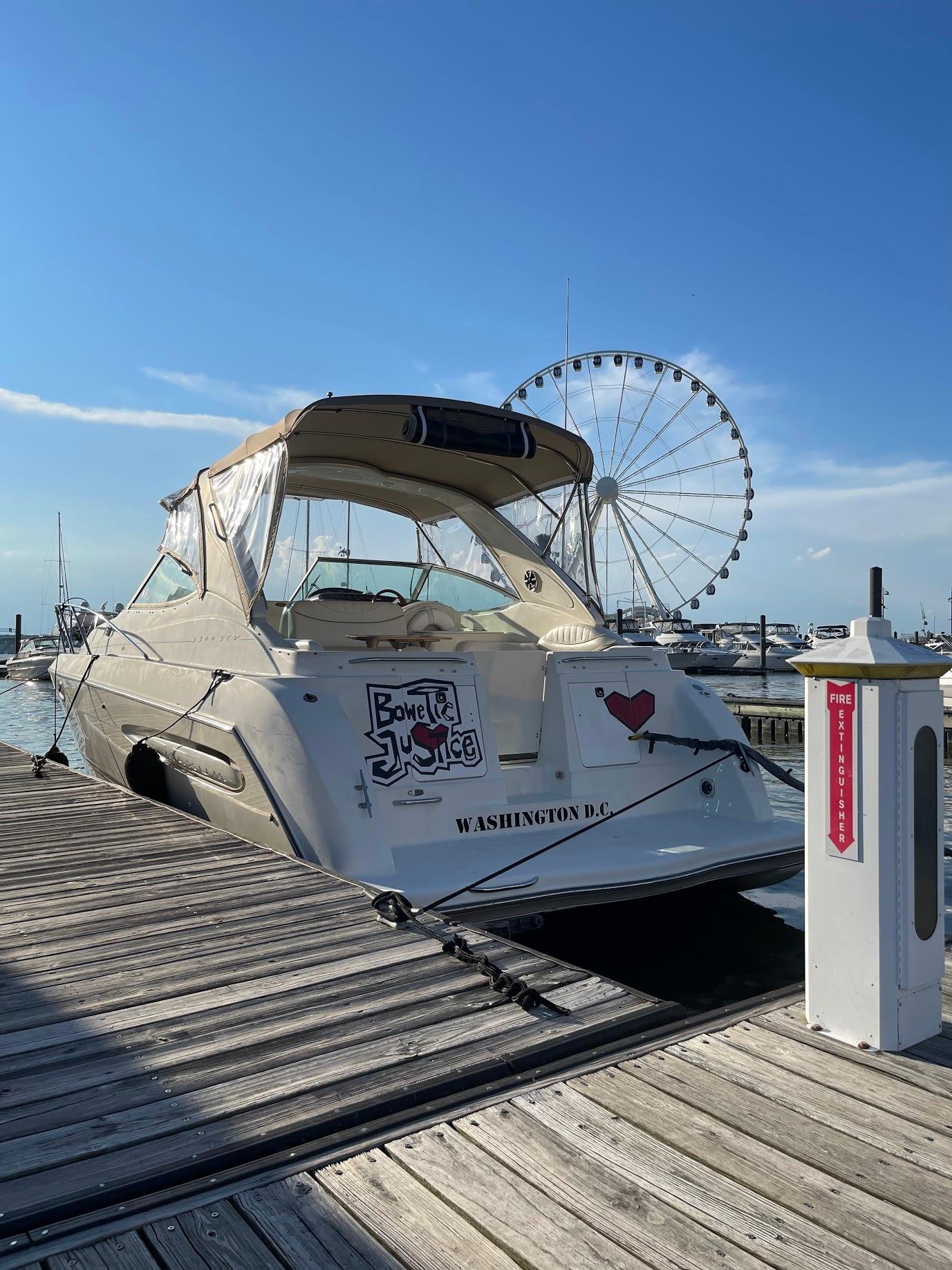 Po' Up On the Potomac
Meet new friends and network at the resident happy hour, Po' Up On the Potomac. The perfect pregame to any plans with friends, Po' Up On the Potomac is a night opener, an alternative to weekend plans, and a great way to tour the ship, Bowetic Justice, before booking your personal charter. Nostalgia is well-played with a Nintendo console, Monopoly and Uno.
Article continues below advertisement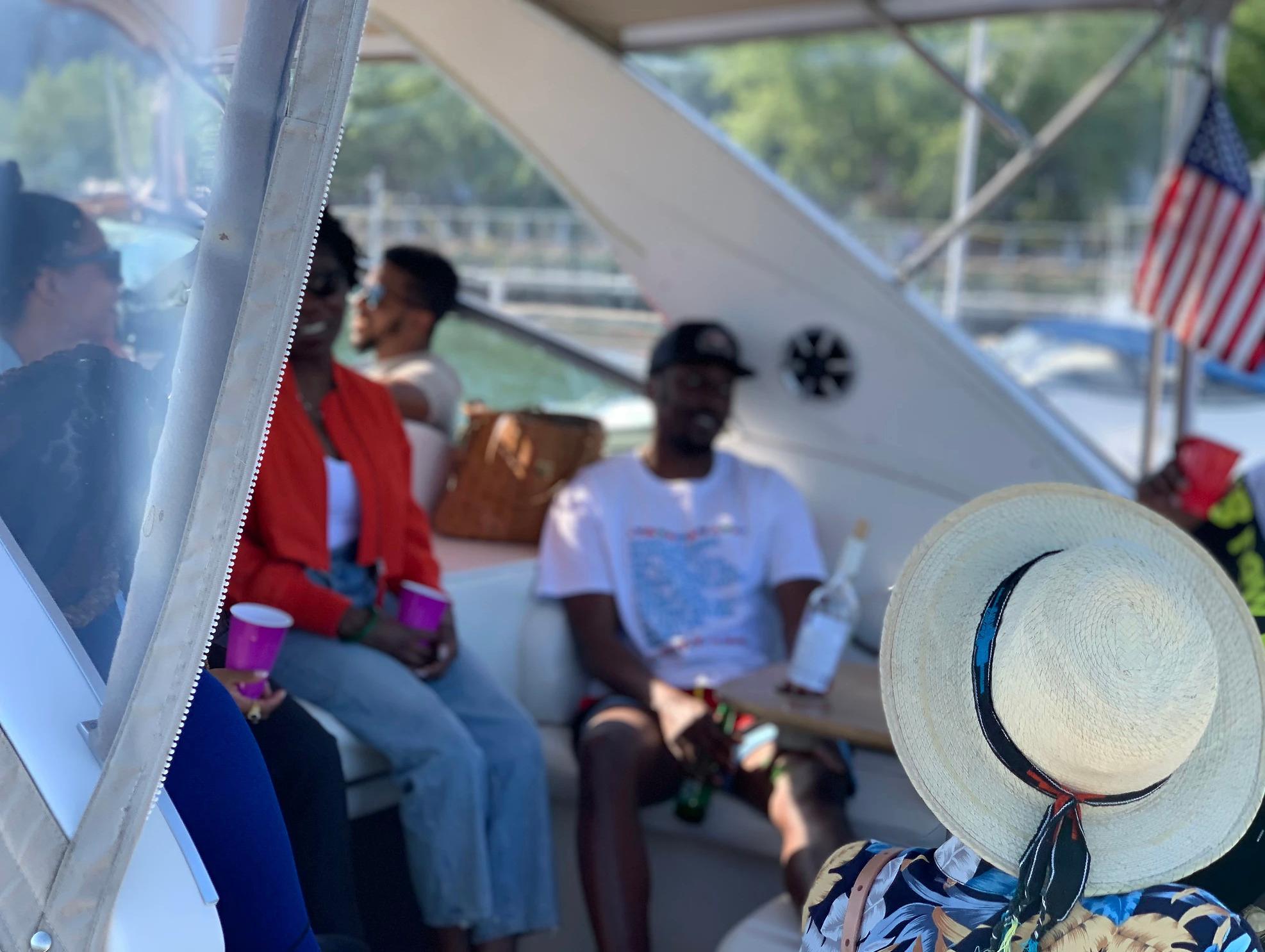 Date Night
Elevate date night with a curated experience for couples and double dates. Stay on board and enjoy complimentary champagne and charcuterie or indulge on land. Sunset is best for booking to enjoy National Harbor in all its glory - particularly the night beam of the Capital Wheel. A prime location for Prince George County, the entertainment-rich district claims several restaurants with celebrated chefs, local boutiques, and world-class gambling with the MGM National Harbor entertainment resort and casino.
Article continues below advertisement
Where To Eat
GEORGETOWN WATERFRONT | The Georgetown Waterfront is the perfect place to view the Potomac and grab a bite to eat. Enjoy happy hour outside and waterside dining at Farmers Fishers Bakers or Nick's Riverside Grill where the views are best. For variety, a few steps away from the water is a sudden modern posh sushi restaurant, Susheria, and Kafe Leopold, a quaint Austrian cafe tucked away in Cady's Alley.
What To Do
M STREET SHOPPING | The M Street shopping experience is required in the Georgetown district. Top brands, household names, and unique shops lace the streets, like Major. An iconic sneaker boutique, Major is a must-visit in the area. Owned by the adored Duk-ki Yu, Major is a widely-known distributor of the latest in the world of sneakers from Nike to the hometown staple New Balance, and an exclusive line of headwear in collaboration with New Era Caps.