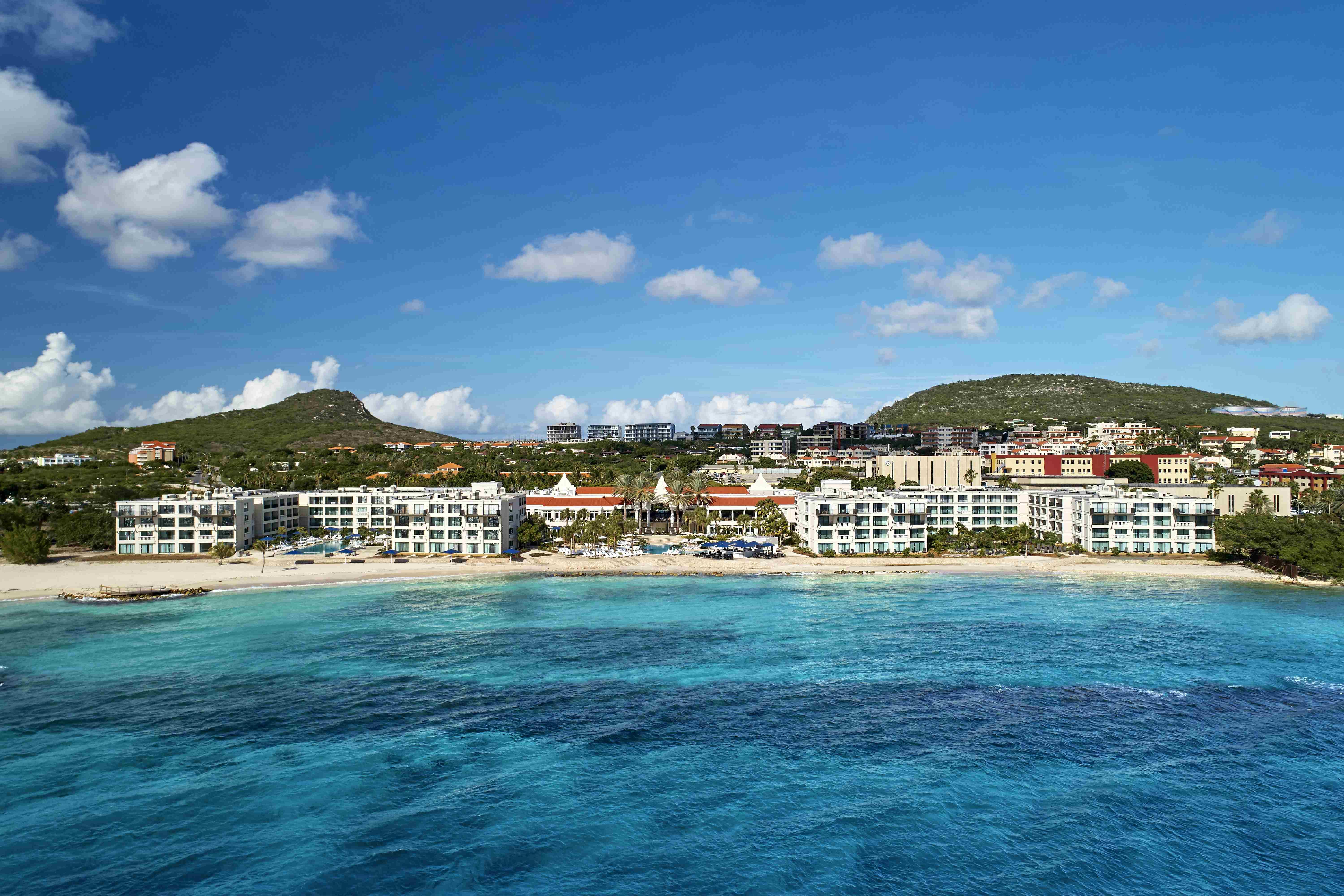 Dushi Curaçao: It's Not Your Typical Caribbean Vacation
"Dushi, welcome to Curaçao," my friend T says as she gives me a welcome hug at the airport.

By Becca Blond

Apr. 25 2023, Published 12:00 p.m. ET
"Dushi, welcome to Curaçao," my friend T says as she gives me a welcome hug at the airport.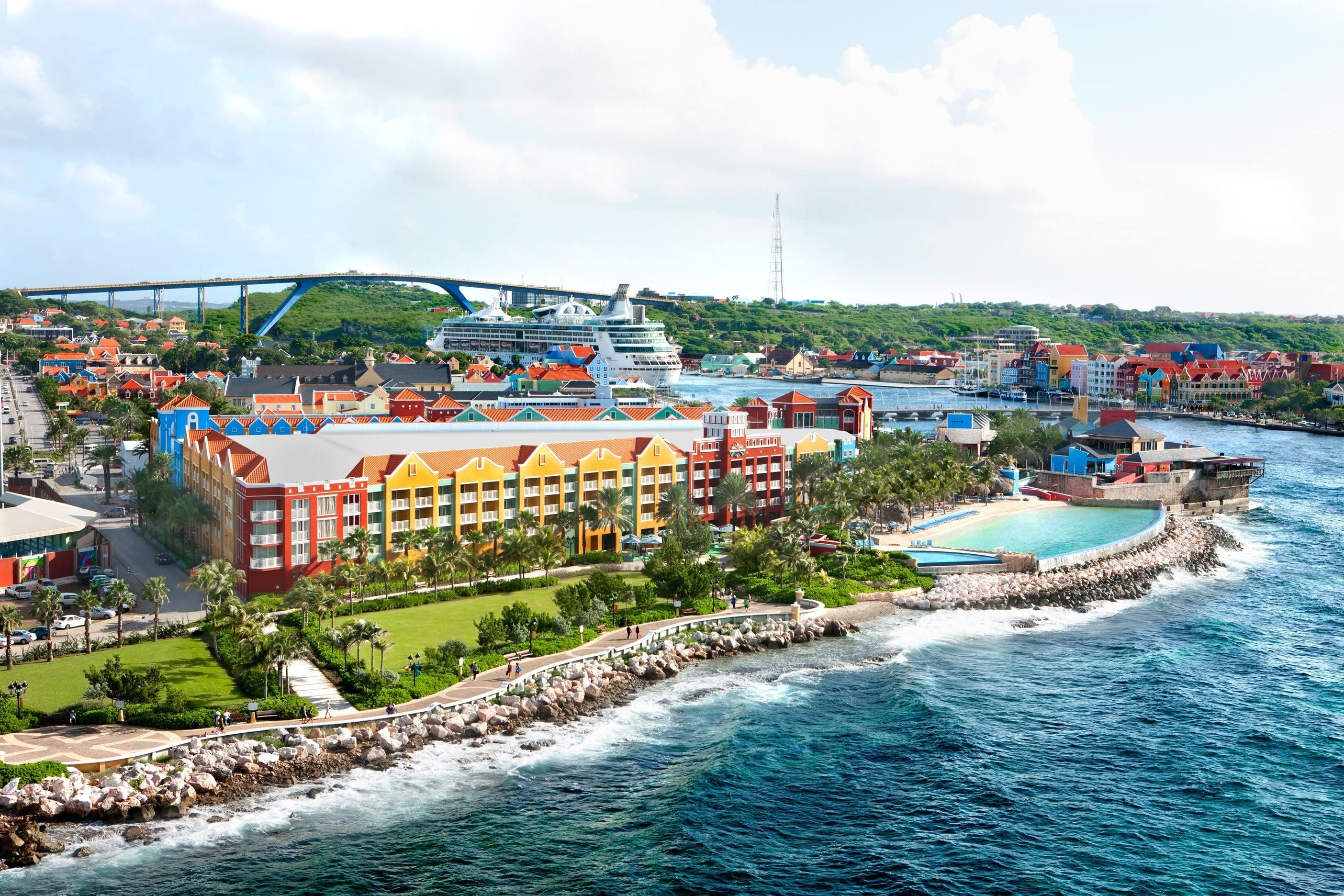 I've just landed on the Dutch Caribbean Island just 37 miles north of Venezuela for five days of exploration.
T reaches to pick up my suitcase, and I warn her it's heavy.
"It's okay dushi, I've got it," she replies and swings it into the trunk of her car.
Dushi. It's a word you will hear everywhere on this island to mean a host of different things. The Papiamento word (a Portuguese-based creole spoken here) has no literal translation and many meanings.
It can be used in similar vernacular to "friend" or "amigo," as in T's references. But it can also be used to describe food as "tasty," or to call someone "sweet" or "loving," "babe," or "sexy." And it can refer to everything just being all "good."
Dushi is the perfect word to sum up Curaçao in general. This is a unique island with many variations to the types of vacations it delivers. Whether you are looking for adventure, culture, food, nightlife, beach, art, or a mixture of all, you'll find a dushi experience here.
Article continues below advertisement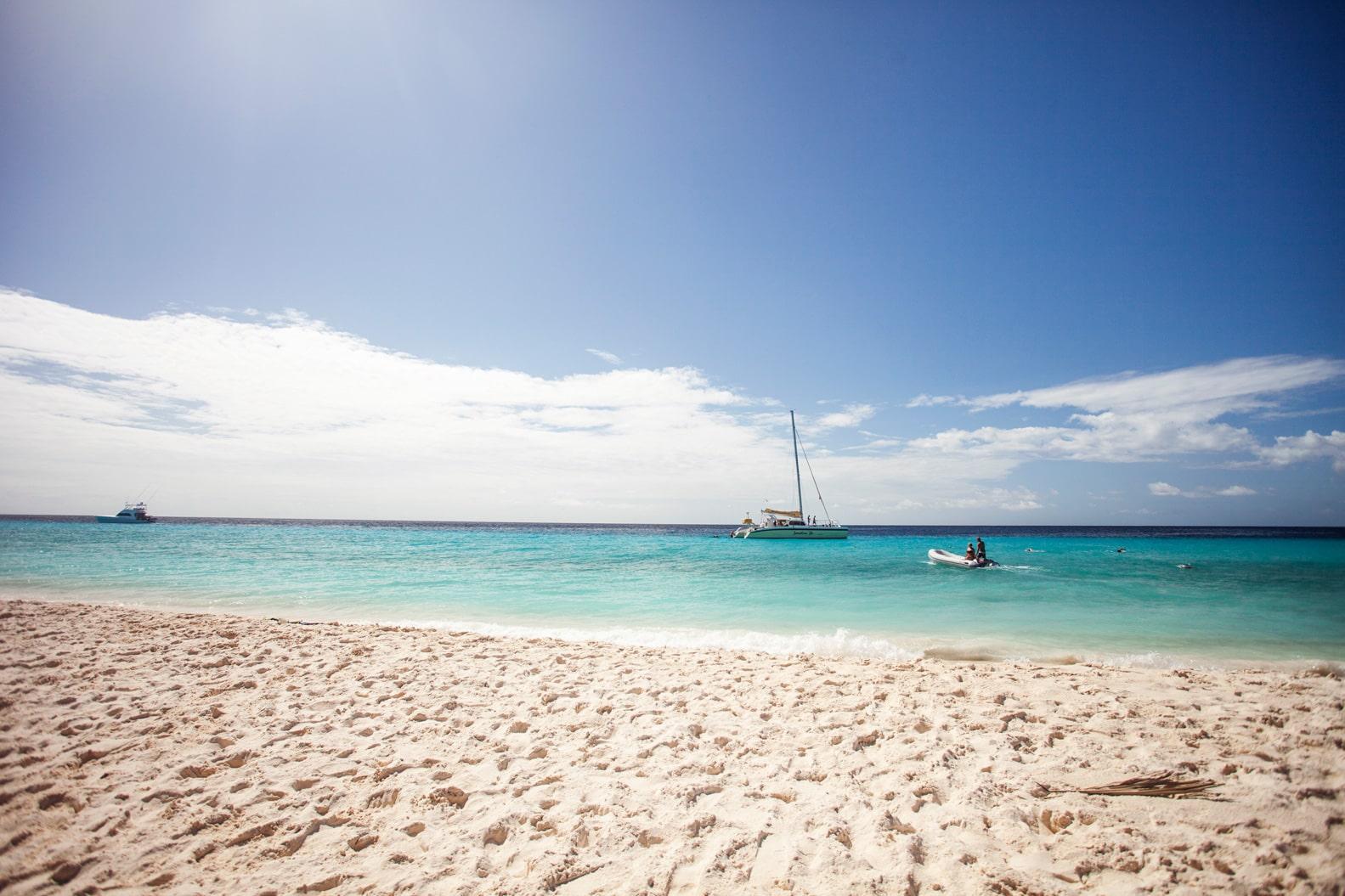 Where to Wander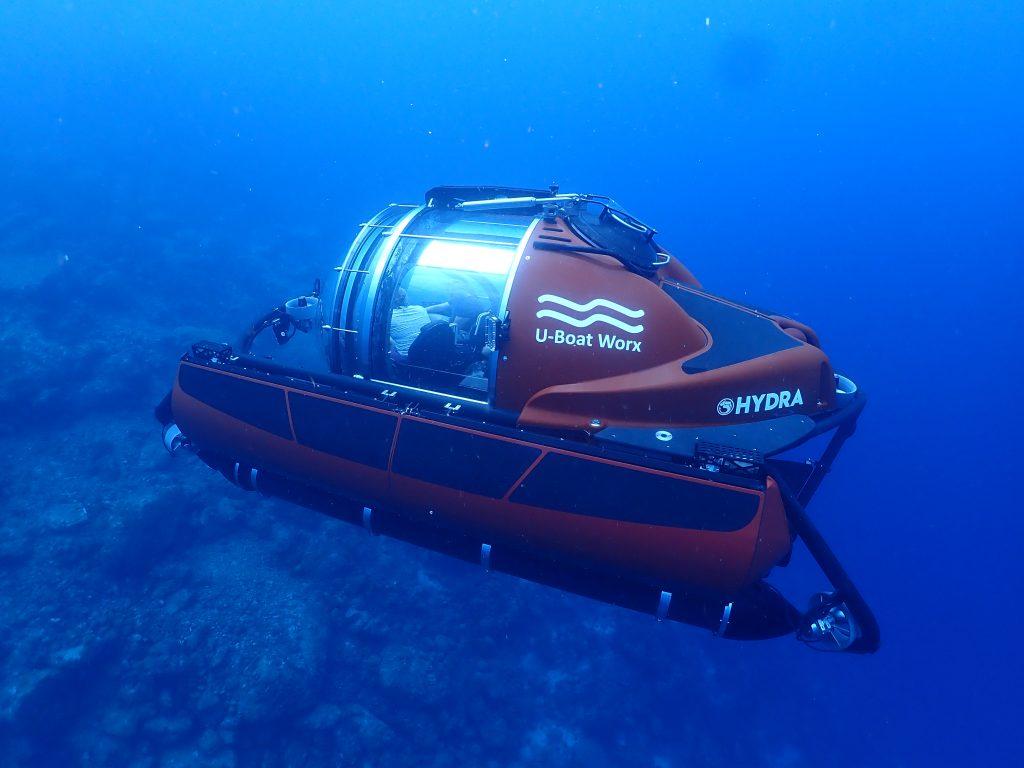 Curaçao still remains off the beaten path for many travelers, who may have heard of the famous blue liquor produced here, but had no idea it came from an island near Aruba. It's a multiculturally vibrant island with a population comprising more than 50 nationalities including those with African, European and South American roots.
The historic city of Willemstad, a UNESCO World Heritage site, is filled with brightly colored buildings designed in classic Dutch architectural style. Make sure to visit the Punda district, the Queen Emma Floating Bridge, Wilhelmina Plaza and the Governor's Mansion.
Also check out the Otrobanda Neighborhood, home to some impressive street art murals painted by local artists as well as a few top restaurants. Curaçao's art scene is quite impressive and just wandering around Willemstad, you'll find many local galleries where you can interact with the artists directly.
To explore Curaçao's 35 beaches or rugged cacti and volcanic interior, you'll want to rent a car. Most hotels can help arrange this service and it is safe and easy to drive on the island.
Cas Abao Beach is a great day trip destination. It has soft white sand, crystal clear waters, waving palm trees, gazebos for shade and a restaurant and bar. The beach has a shallow entrance and calm water that makes it great for swimmers. There is also a raft for sunbathing in the water just offshore.
Some of Curaçao's best beaches are easiest to access via jet ski. Book an excursion with Touriffic Curaçao to fly around the coastline this way. You'll stop at a few different beaches as well as to snorkel in the famous Blue Room Cave.
For a touch of adventure, take a day trip to the untouched Klein Curaçao. Sitting eight miles off the southeast coast of the main island, the uninhabited island is a true slice of paradise with gorgeous turquoise-hued water and a long white beach. The island, which can be reached by boat or helicopter in less than two hours, is one of Curaçao's top diving and snorkeling spots. Beneath the water you'll find vibrant coral, abandoned shipwrecks and underwater caves.
Other water focused adventures include a Seabob tour. Like an underwater jet ski, it propels you through the water at speeds up to 14 mph and lets you swim alongside the island's sea turtles and schools of brightly colored fish.
Article continues below advertisement
Where to Eat & Drink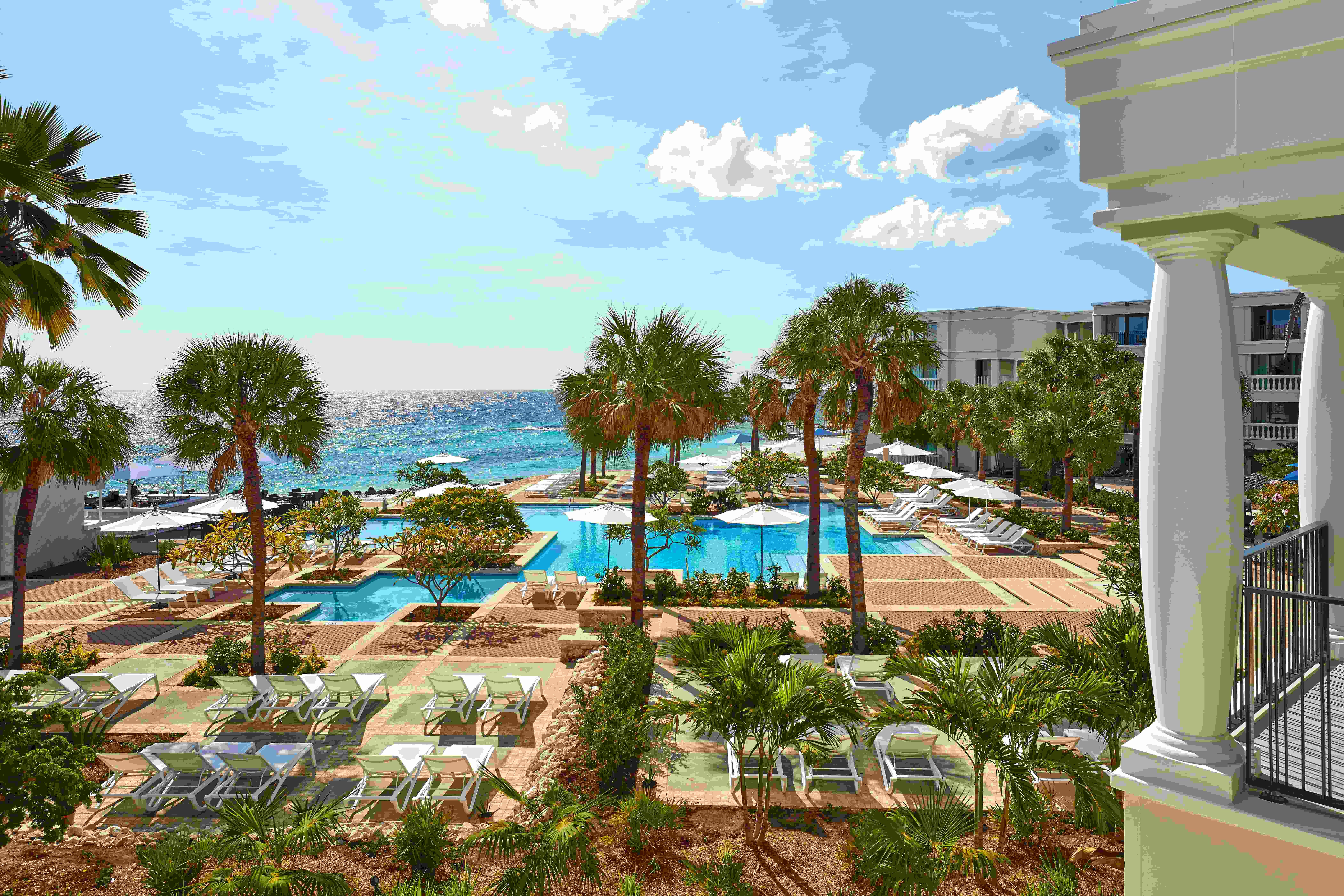 In the Otrobanda neighborhood, Bario Urban Street Food was my favorite dinner experience. The al fresco restaurant and cocktail bar has live music many nights and serves four different food truck-style menus, each cooked by a different chef. There is everything from ceviche to burgers and vegan Caribbean fare.
BKLYN is also one of my top picks, for the food and the vibe. Inspired by Brooklyn and 90s hip-hop, it's a gastrobar with a cozy chic dining room. The menu features everything from oysters to ribeye. Don't skip the Funchi Fries. A local side dish they are similar to fried polenta sticks topped with butter and cheese.
Get a little more adventurous and have lunch at LionFish Caribbean. Here the invasive lionfish species is caught and cooked up in all sorts of styles. The fish tastes a lot like lobster and is quite tasty. The restaurant also serves as an education center for what lionfish are doing to the ecosystems and sells jewelry made from inedible parts of the fish.
For lots of vegetarian options, check out De Broeders. Established in 2020 by two friends who consider themselves brothers, the interior is influenced by urban art. The cuisine is a combination of Caribbean and international.
Cascada at the Elements Hotel & Shops is where to head for a sunset drink or bite. The rooftop bar and lounge has panoramic city views and elevated pub grub.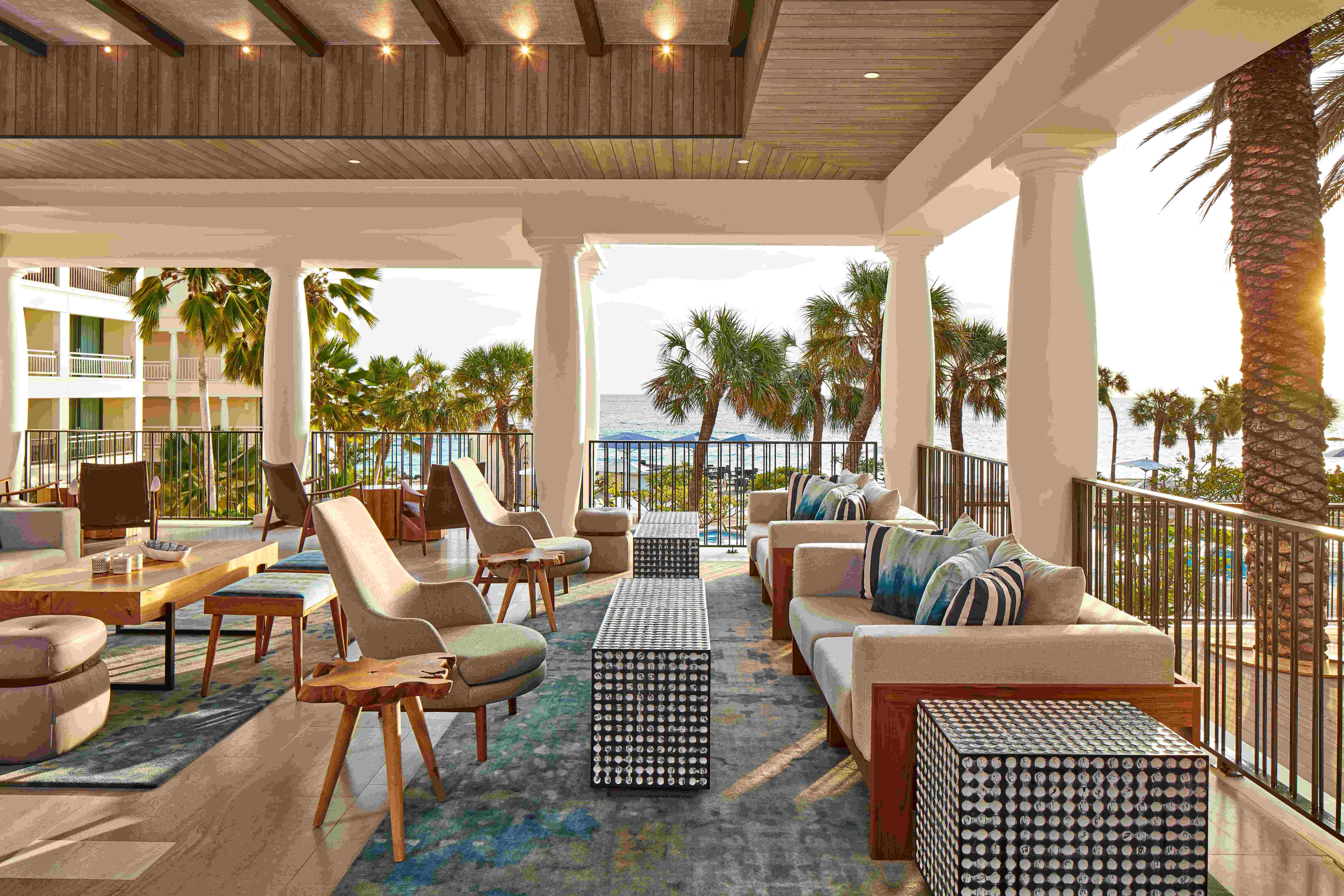 Where to Sleep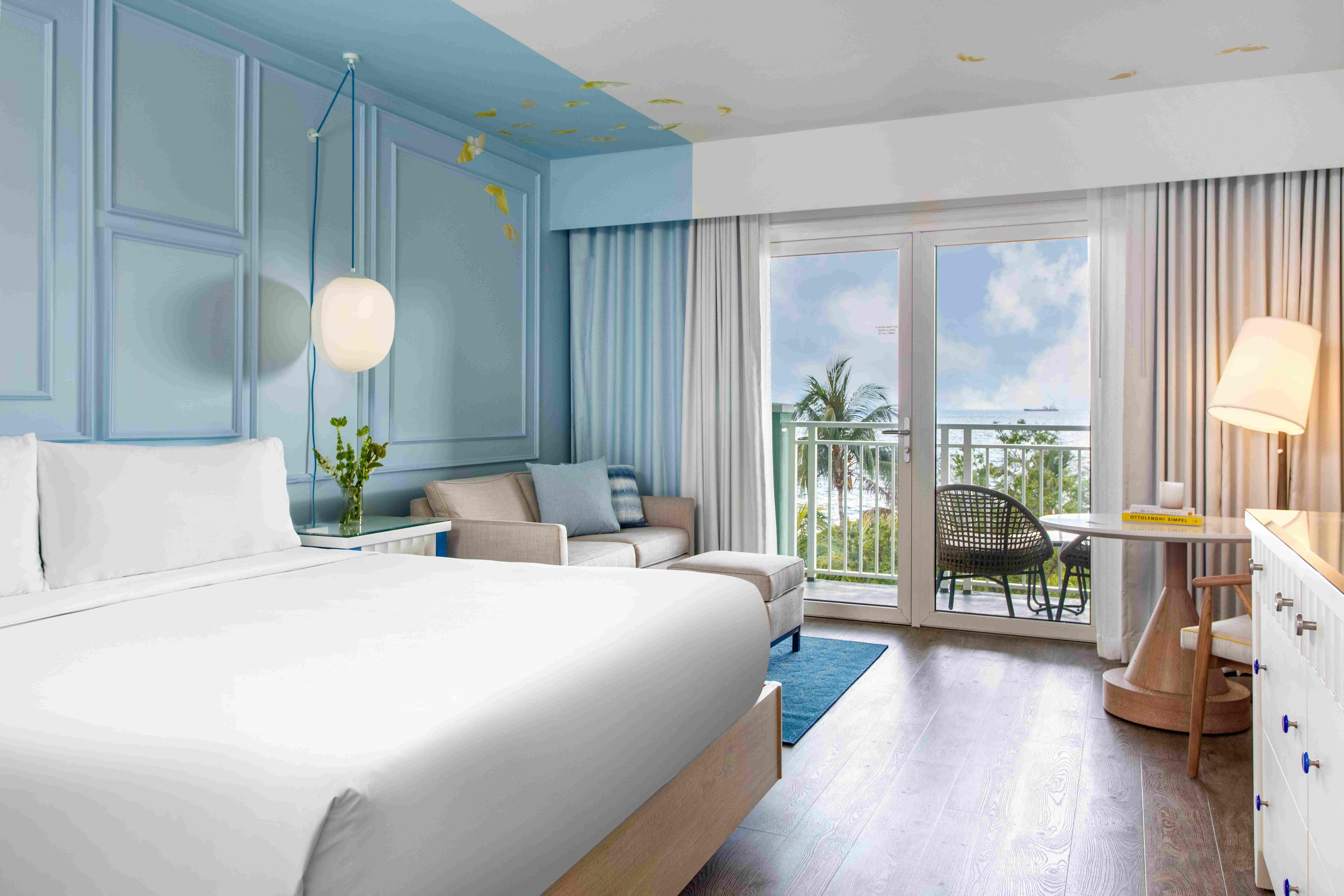 Curaçao does not have the same volume of hotels as say Aruba, The Bahamas or the Dominican Republic. You won't find rows of all-inclusive resorts lining the beach fronts, although these options do exist.
Many hotels are of the boutique variety and a new favorite is Kura Botanica Hotel at the edge of Willemstad's Otrobanda neighborhood. Part of an eight-block historical village area, the hotel has spacious and airy rooms with comfy beds and a shared balcony. There is a lovely swimming pool and a bar, but no onsite restaurant. However, you are within walking distance of a number in the city center.
For a traditional resort experience book the Curaçao Marriott Beach Resort. Set on six beachfront acres just outside Willemstad, it has newly renovated rooms and suites and four dining concepts on the grounds. There are also two swimming pools (one is adults only, the other designed for families) and most of the activities mentioned in this article can be booked from here.