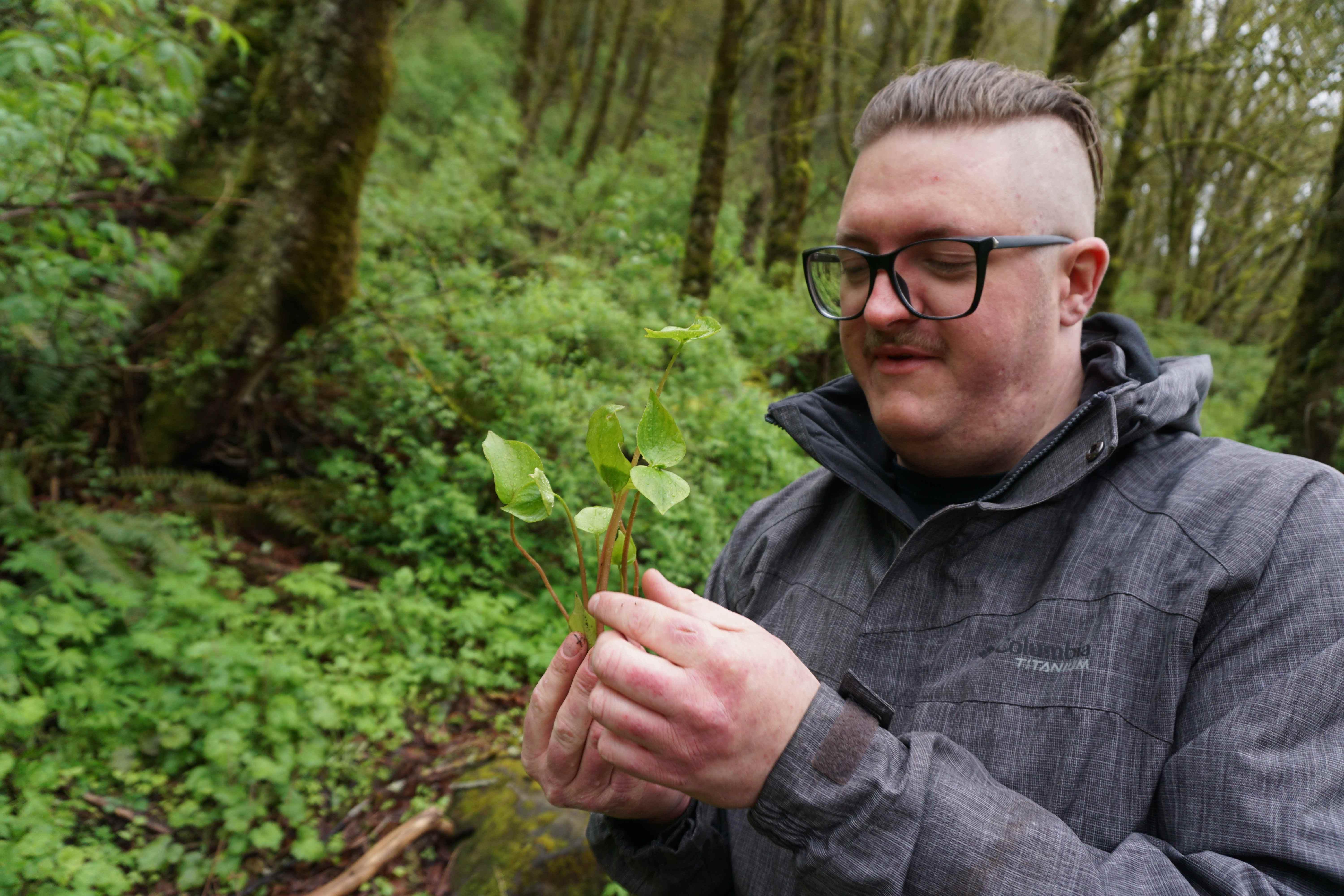 Foraging for Wild Food with Chef Cameron Dunlap
Did you know you can eat magnolia blossoms?

By Jennifer Billock

Oct. 13 2023, Published 12:00 p.m. ET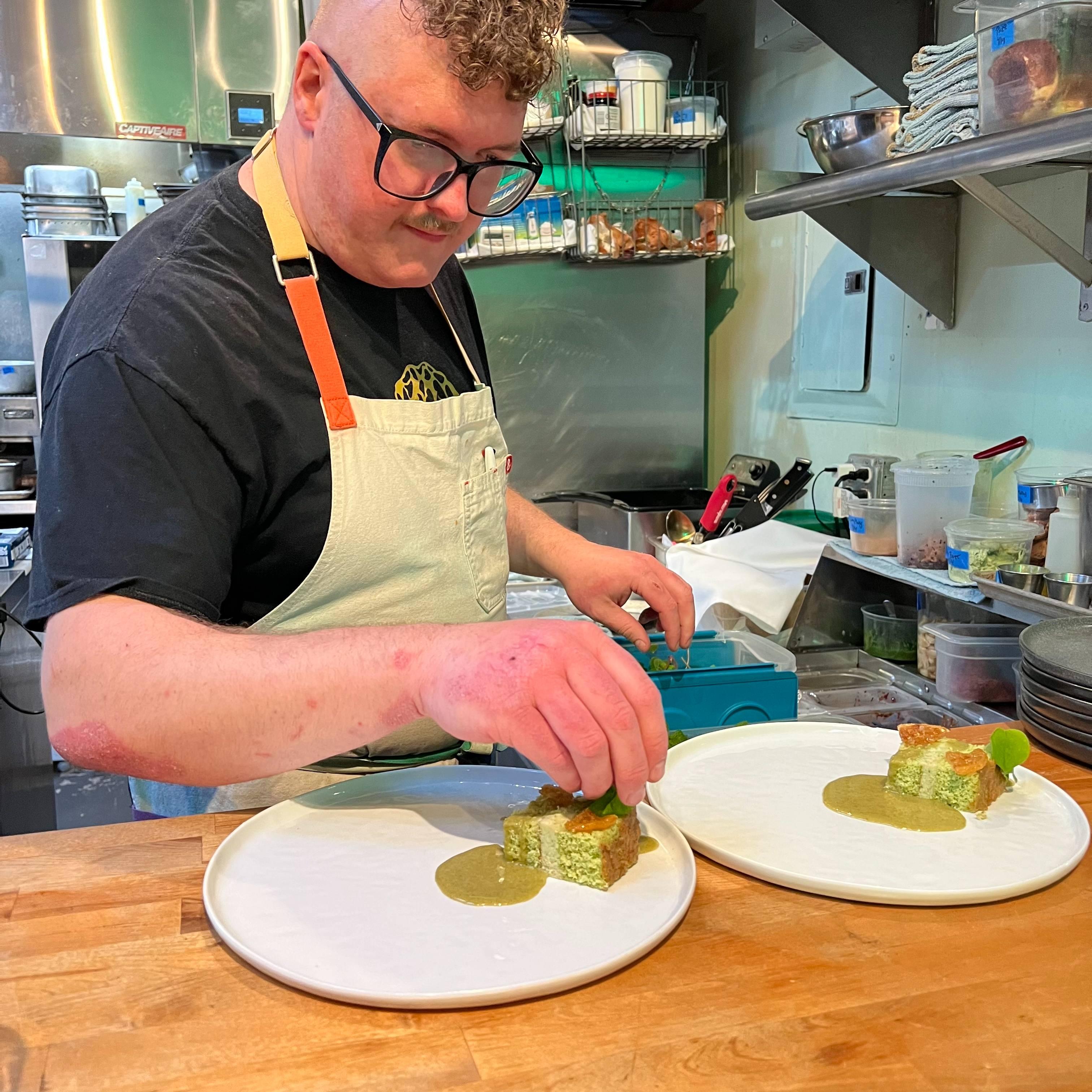 I'm from an area where magnolias don't grow, so I had no idea. Squash blossoms, sure. But magnolias? Nope. Not until I went to Morchella in Portland, Oregon, for dinner. Chef Cameron Dunlap stuffed them full of creamy sheep's cheese and served them on a bed of sweetly tangy wood sorrel. The best part for me — aside from the heavenly taste, of course — was that both the magnolias and the sorrel were locally foraged.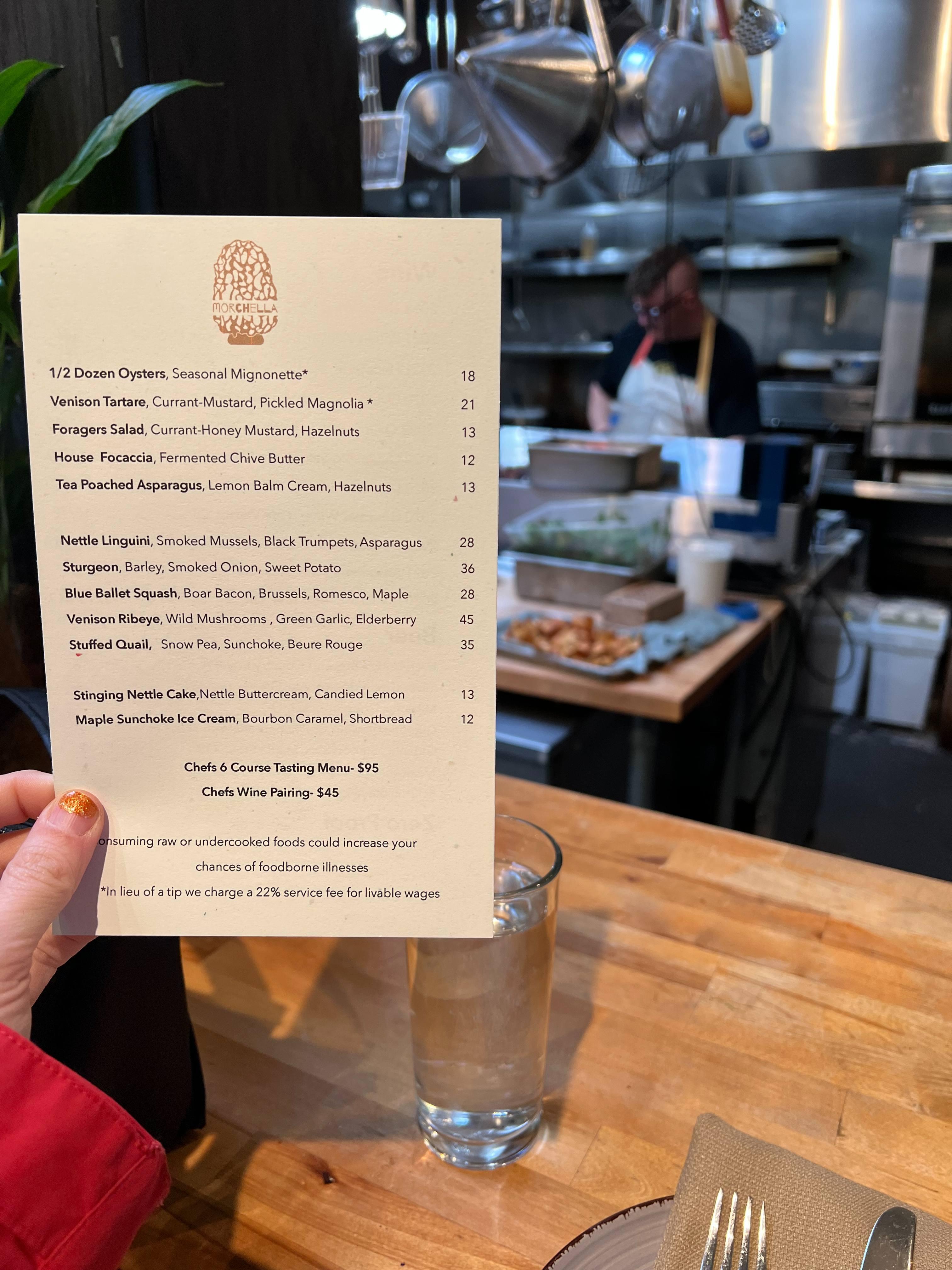 Article continues below advertisement
At Morchella, which opened in 2021, Dunlap focuses on wild and foraged ingredients found around Portland. And now he takes customers with him to gather food, too. In April, I was the first member of the media to head out with him. We went to the Lewis and Clark State Recreation Area first, and then to an undisclosed location with a waterfall. The first part of our journey covered why Dunlap chooses to forage. It's a mixture of environmental appreciation and economics.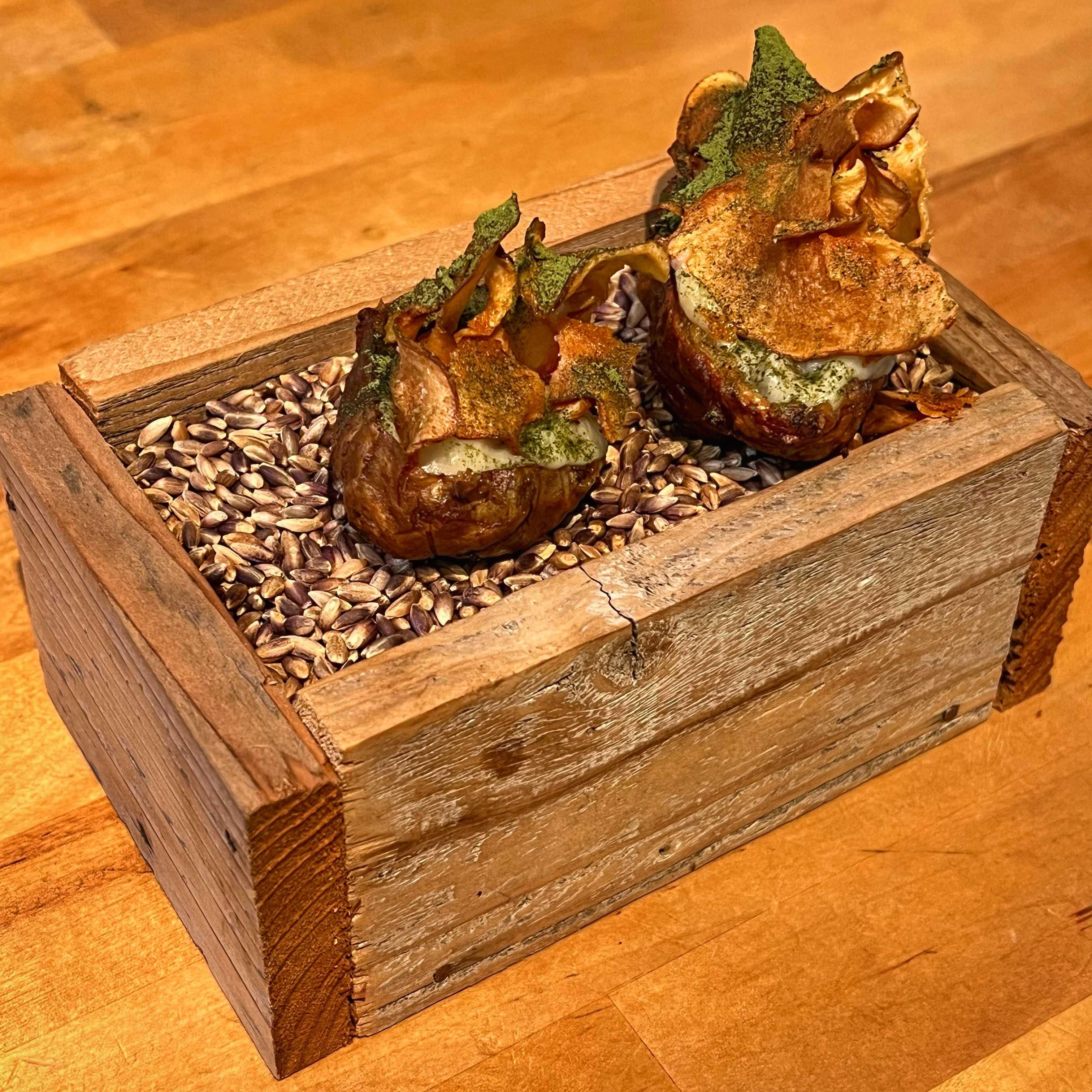 Article continues below advertisement
"I love when you see a field and you're like, 'There's nothing there, it's all dead,'" he said during our hike. "But when you get closer, you see what's there. Within just my arm's reach, there are three different edibles." He motioned to a patch full of sunflowers, dead nettle, and miner's lettuce.
"I could buy a case of dandelion greens for $48. [Foraging is] a business thing," he continued, noting that foraging saves him about $150 an hour in product prices. "[But] they were absolutely nothing to you when you walked by, and now you're having a food experience at my restaurant. So, what changed? The perception? I like to challenge people. How do you feel about eating dandelions?"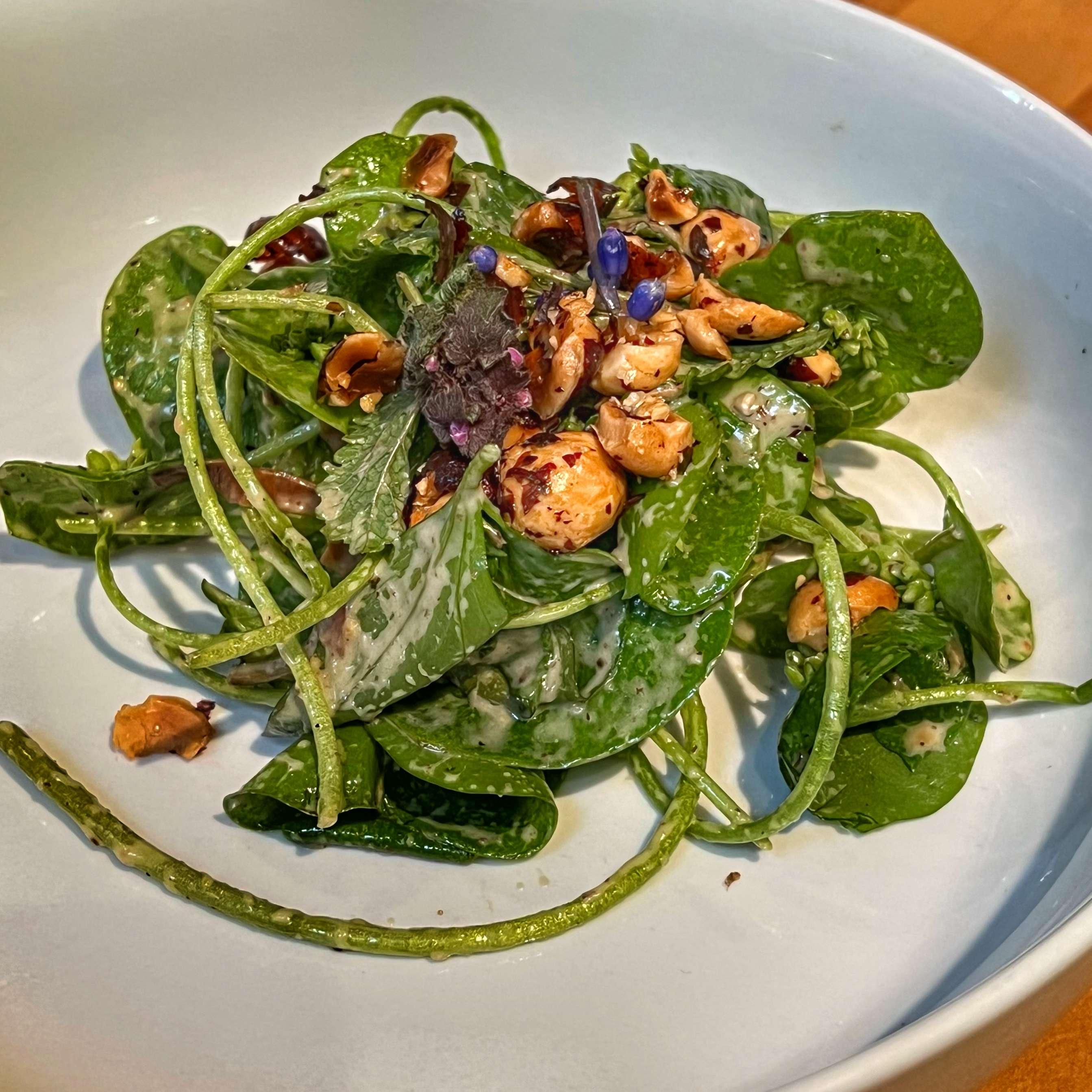 Article continues below advertisement
Personally, I love it — dandelion greens are one of my favorite salad components. And they're technically invasive, too, so you're helping the local environment as you eat them.
Our next stop, at the waterfall, was where we got into the dirty business of foraging. We hiked up the edge of the falls, sinking into the mud and picking fiddlehead ferns and wood sorrel. Well, for me it was more like picking fiddlehead ferns and eating wood sorrel. I sat down at a patch of it and enjoyed my own little salad.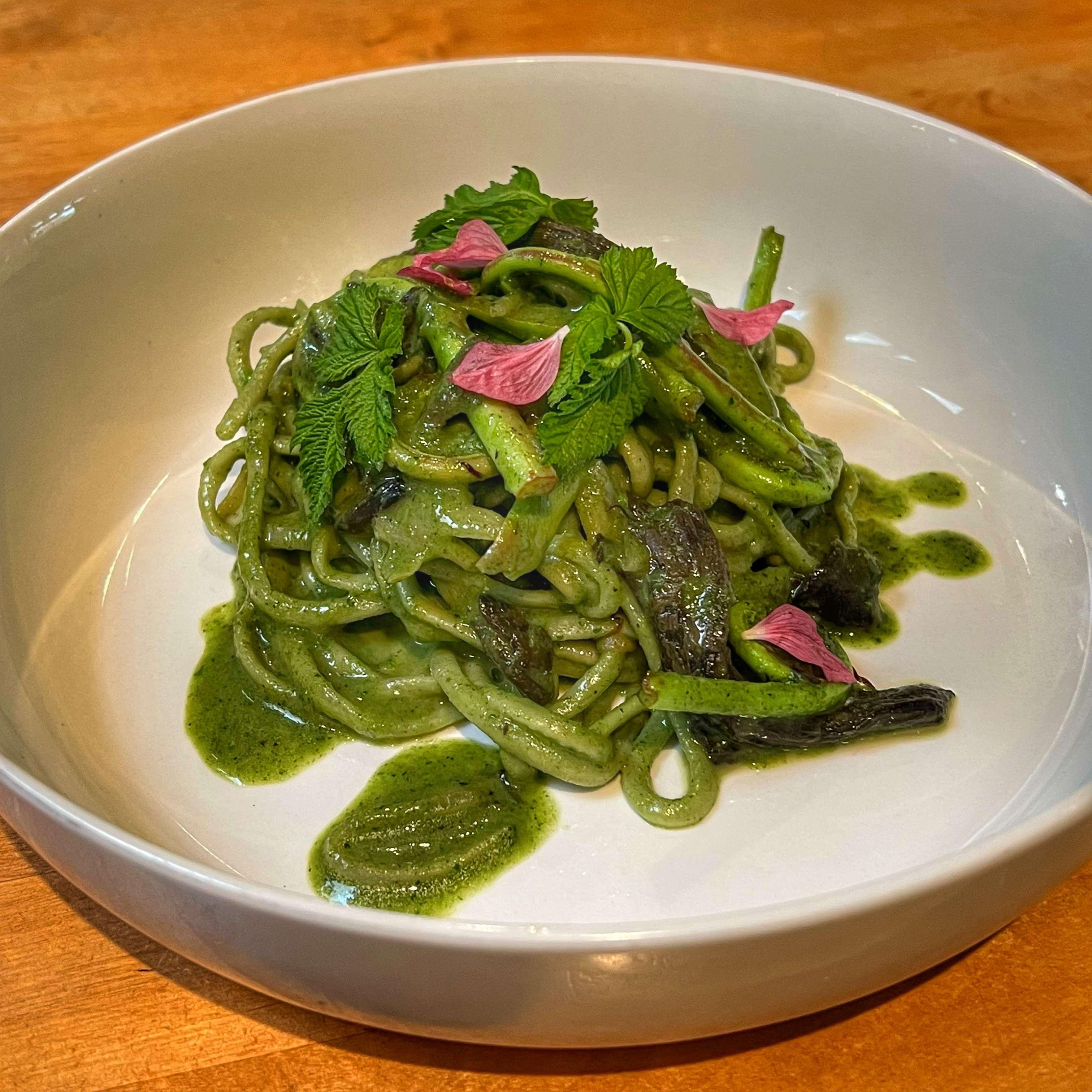 Article continues below advertisement
Dunlap admits that sometimes he dips into the supply as well during foraging trips. But, he says, there are thousands of acres of wild food out there just waiting to be found.
"The goal of foraging is to find sustainable foods that fuel your life force," he said, pointing out other edibles like stinging nettle and blackberry leaves. "It's not to go out and find one elusive treasure like a morel mushroom. "Look at how much salad is in this patch of weeds. Think of it like your supermarket."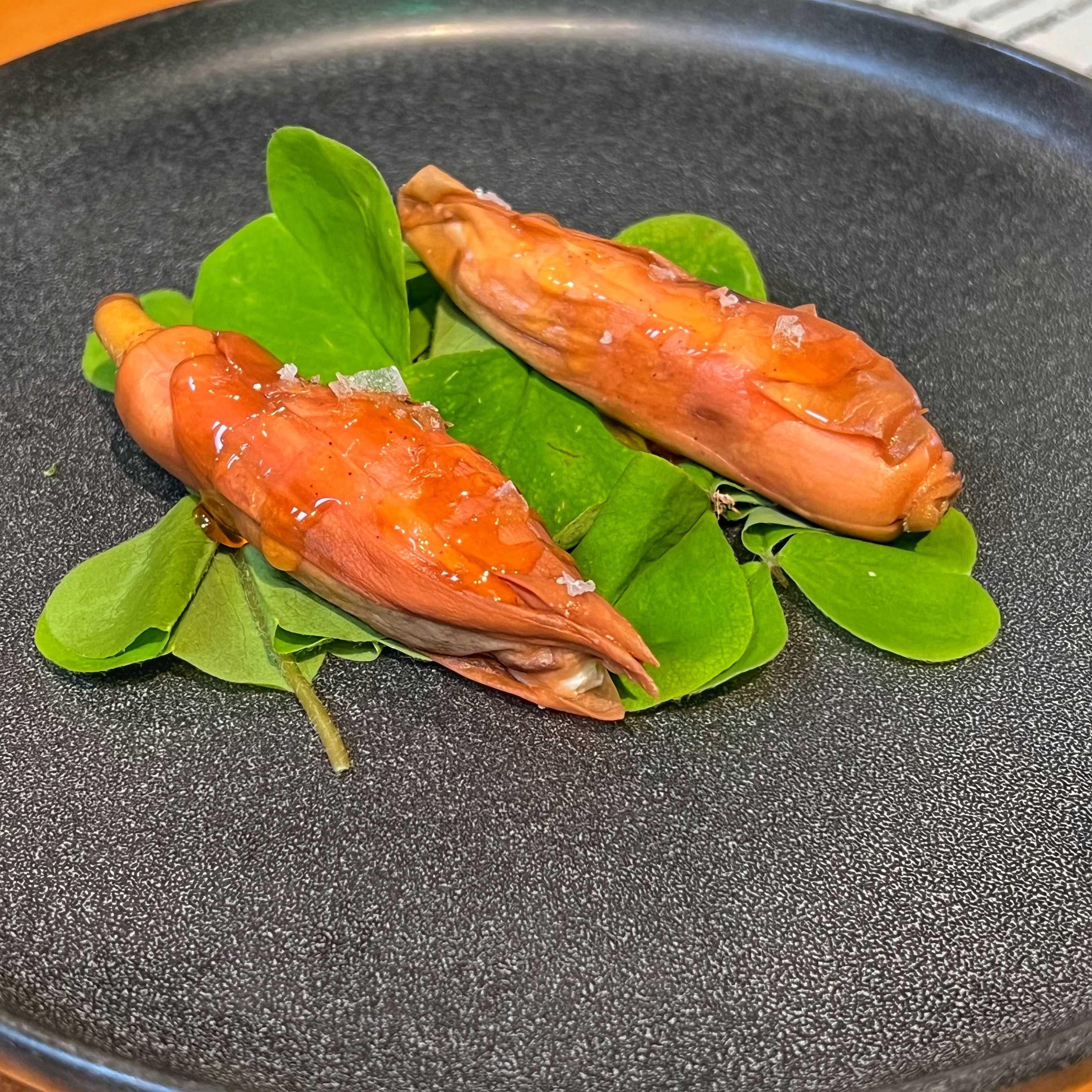 Article continues below advertisement
My freshly foraged meal at Morchella was made specially for vegetarian me, and went like this: First, those beautiful magnolia blossoms. Second, twice-fried sunchokes with a roasted garlic and thyme sunchoke purée filling, topped with dill powder and sunchoke chips.
Next, a wild salad with two types of miner's lettuce and lemon balm, purple dead nettle, and currant beer-mustard dressing, topped with crushed hazelnuts. The fourth course was a roasted blue ballet squash with olive oil, maitake mushrooms, miner's lettuce, and nettle purée. Fifth was nettle linguine with a nettle butter sauce, fiddlehead ferns, asparagus, black trumpet mushrooms, salmon berry greens, and salmonberry flowers.
The meal ended with two desserts. A green-apple-and-spruce-syrup-soaked chiffon cake with nettle purée in the cake, nettle buttercream in middle, and nettle icing with citric acid, topped with wood sorrel, lemon balm, candied lemon, and purple wood violets; then meringues made from duck egg whites topped with white chocolate and fennel pollen ganache.
Excursions with Dunlap are now done in conjunction with a few other local foragers. They cost around $300 and include a morning foraging with two skilled foragers and then lunch with Dunlap cooking for everyone with those local wild ingredients. Follow Morchella's website and Instagram to stay on top of the dates and reservation opportunities.
Article continues below advertisement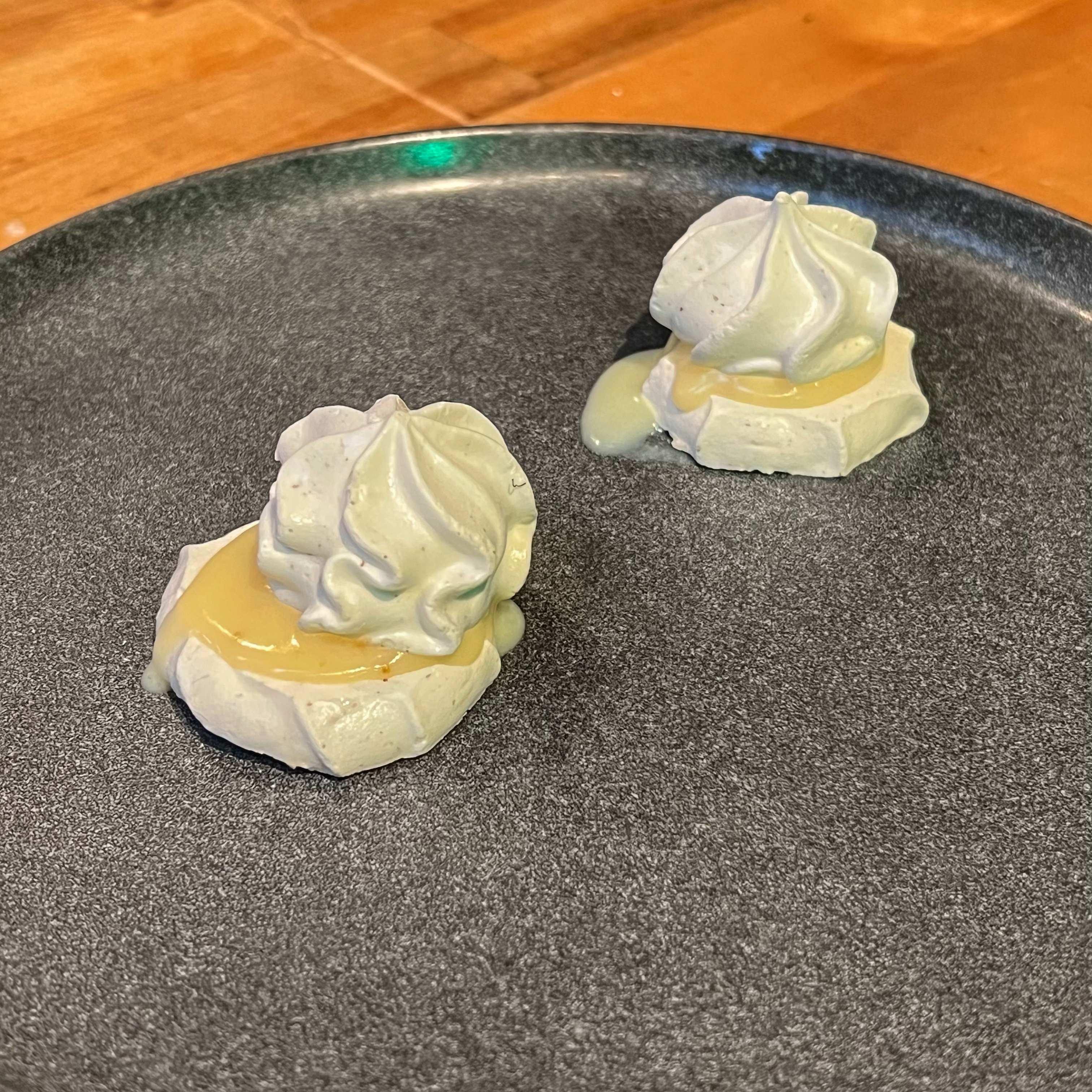 And keep in mind, too, that these trips are more immersive than the one I took, Dunlap says. I came home with boots covered in muck from the mud I sank into next to the waterfall. Be prepared!