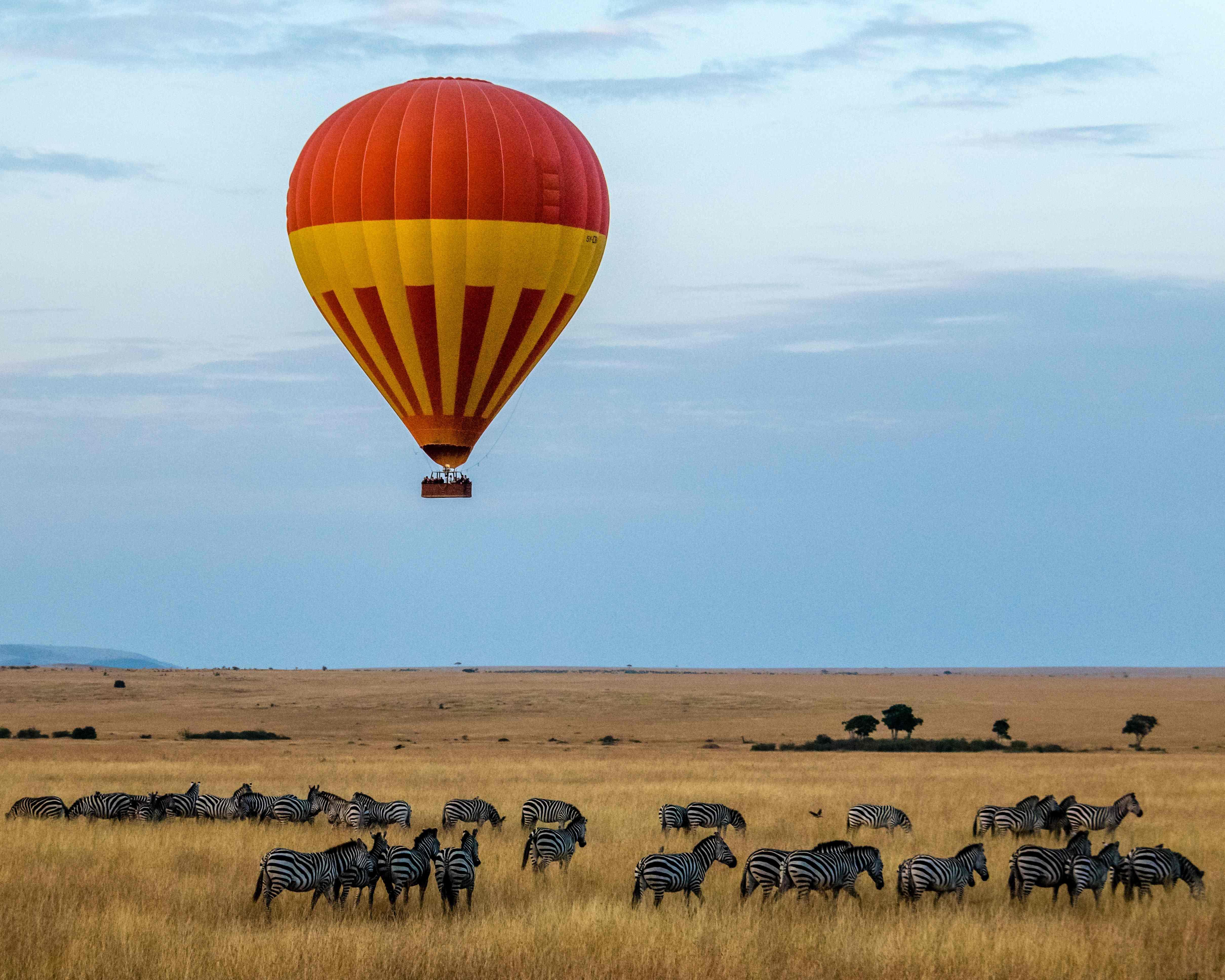 Kenyan Safari: The Trip Of A Lifetime Is About More Than Just Wildlife
Why To Plan A Trip To This Magical East African Country

By Becca Blond

Nov. 22 2022, Published 9:00 a.m. ET
Why To Plan A Trip To This Magical East African Country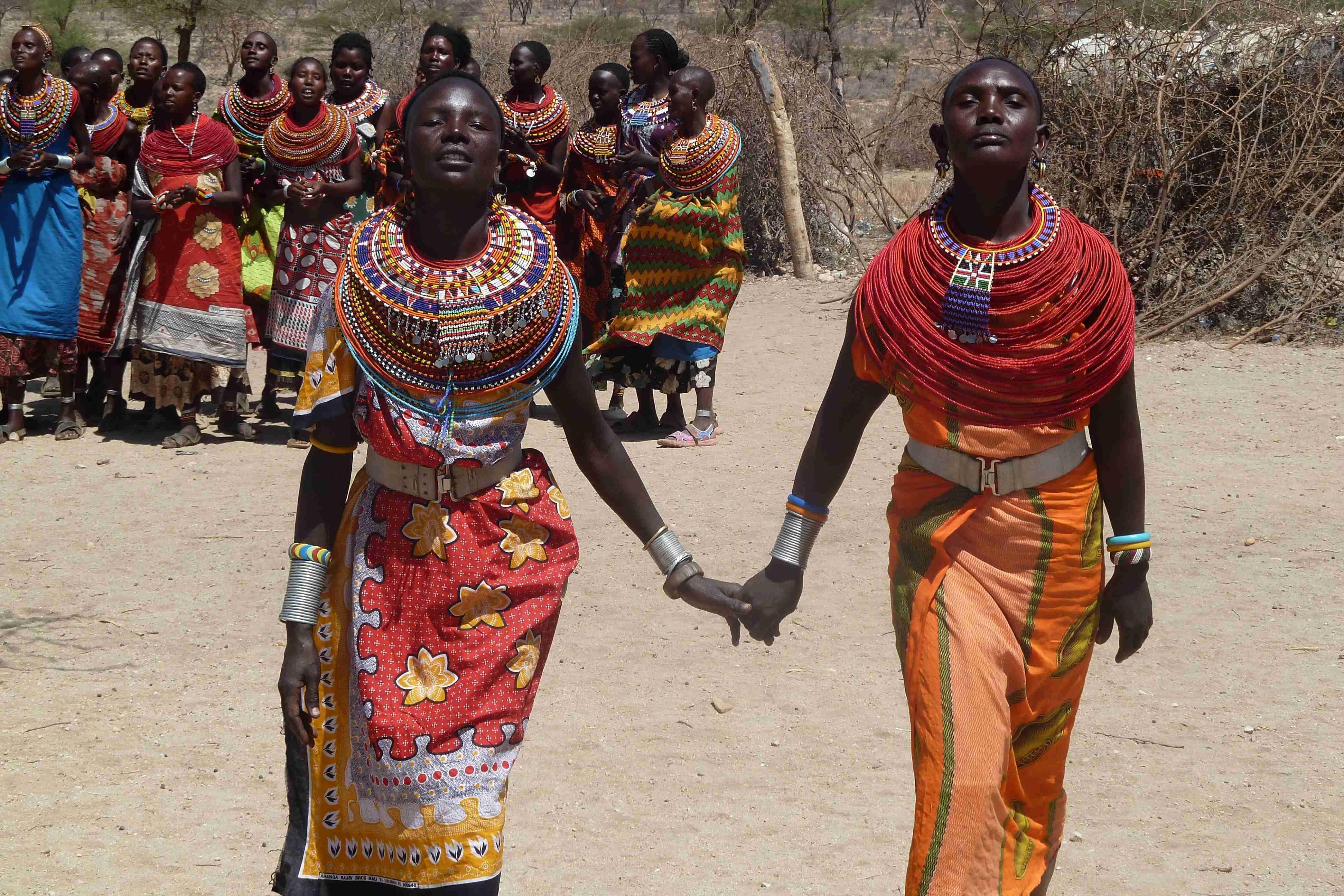 Safari. It's a word we associate almost entirely with driving around the African bush in open topped Land Rovers photographing lions and elephants in their natural habitats. But the literal translation of this Swahili word means "to journey," and in this sense Kenya is ripe with all kinds of safari experiences.
One such safari experience is attending the East African country's most compelling motor sport event, the locally famed Rhino Charge. Held each year in early June it is an off-road 4×4 competition that raises funds to support the conservation efforts of Rhino Ark. A 5013c registered NGO, it works towards the conservation and protection of Kenya's mountain ecosystems known as "Water Towers". The charity also builds electric fences in areas with large wildlife and rural village populations to keep humans and animals safe from each other. Before the fences were built many villagers lived in fear daily of attacks from elephants or buffalo; the extent to which children were not going to school or people were sleeping 10 to a hut for safety.
If you like to travel with a purpose, embrace sustainability and give back to the community you are visiting then Rhino Charge is a great event to support. A three-night camping extravaganza, it is held at a top secret bush location only revealed a week prior. Rhino Charge's main attraction is a 10-hour long 4WD race dubbed the world's most extreme. Speed is not the name of this game. To win each team must reach 13 check-points in the shortest distance possible. This means you'll see race vehicles crawling over giant boulders or winching out of steep, muddy ravines in an attempt to reach the finish line without yielding any length.
Rhino Charge comes complete with DJ dance parties in the evening and a festival vibe. Although the majority of racers and spectators are Kenyan, when I attended my camp was filled with people from around the world — there was an American movie star, a Kenyan artist and a German fashion designer.
The day before the race, all vehicles must pass through "scrutineering." Here GPS tracking devices are installed and cars are inspected to make sure they fit into the category they are racing in — either modified or unmodified (for the later expect some old school, hard core rides). If you are into motorsports, the variety of race cars and their sometimes extreme modifications to conquer the wild African terrain is pretty impressive.
The Rhino Charge race is a great way to meet local Kenyans, see some superior cars and trucks in action and also to camp out in the bush. Tickets and camping can be booked via the Rhino Charge website. The camps come fully furnished with glamping style tents complete with proper beds and outdoor bucket shower and toilets. They also can include a chef to prepare all meals and even a full bar.
Article continues below advertisement
A Traditional Kenyan Safari
Of course you need to experience the traditional safari of lore on a trip to Kenya. For this, head to the area around the Masai Mara National Reserve, about an hour flight south from Nairobi. The most memorable time to book a Kenyan safari is to witness the Great Migration. The planet's largest wildlife migration, it usually takes place between June and August when more than two million wildebeest, zebra, gazelle and eland trek from Tanzania's Serengeti National Park to Kenya's Masai Mara National Reserve in search of water. It is a dangerous journey fraught with predators and many animals do not survive.
Set on a 6,000-acre private game reserve adjacent to the famous Mara park, Cottar's 1920s Safari Camp is my favorite place to stay in the Masai Mara. It really stands out for the superior guides, service, and nostalgic luxury. Because of its private land location, staying at Cottar's means you can watch cheetahs stalk prey across the Savannah, lions mate and giraffe snack on thorny acacia trees without the vehicle crowds you'll find in the park itself.
A visit to this camp feels like stepping into the pages of Out of Africa and going back in time. Everything from the gramophones and birdcage chandeliers is straight out of a glamorous Gilded Age safari camp from a century ago and perfect for a TikTok video shoot.
The all-inclusive safari experience is also intimate with just 10 tents that are purposefully placed far apart to maximize privacy. The tents are palatial and kitted out with enough luxuries to make you feel like royalty. There are billowy four-poster beds draped in mosquito nets, oriental rugs, steamer trunks and separate seating areas with indoor fireplaces. Don't skip the post safari bubble bath. The staff will set up a foamy bath in an al fresco canvas tub complete with champagne for you to luxuriate.
Service is highly personalized and you'll be able to set your own agenda, whether that is breakfast in the bush post morning game drive or sundowners as the sun sets over the grasslands and lions roar nearby. You'll have your own vehicle for the duration of the stay driven by an expert Maasai guide and also inclusive of a tracker, both of whom are some of the best in the business, delivering classic African "big-five" wildlife action starring lions, leopards, rhinos, buffalo, and elephants.
Swahili Coast Safari
Kenya is also home to some of the most beautiful beaches in Africa, and a safari to its Swahili Coast is another must-do experience. On the same latitude as places like the Maldives, the water here is simply stunning. A vision of turquoise and emerald hues juxtaposed against sugar sand beaches, the water here stays warm year-round. The snorkeling and diving is excellent with a thriving reef system that hasn't yet been ruined.
I love the tiny beach town of Watamu for a Kenyan beach adventure. One of Africa's hottest kitesurfing destinations thanks to near constant trade-winds it is also increasingly popular with remote workers and has a large expat population. Watamu is safe and easy to get around. Uber is available and you can also catch a ride between places on a bodu bodu, which is a motorbike taxi that costs about US $1 per ride.
My favorite place to stay is Temple Point Resort. It has an awesome beachfront location and a fun vibe that attracts a lot of Millennial and Gen Z travelers. It is spread across lushly landscaped grounds and charming bungalow accommodations. They also run the best bar in town, Lichthaus. It features hammocks strung up over the water, plenty of cocktails and grub and often DJs spinning in the summer season - come at sunset. Temple Point has its own dive center that offers everything from swimming with whale sharks to wall and reef dives and certification classes.
Hemingways Watamu is the most luxe place to stay and another top choice. Right on the beach it has lodging in rooms, suites and residences. The residences are especially posh and massive. They come with up to two-bedrooms, come with kitchens and feature walls of windows and modern decor throughout.
How To Get To Kenya and Where To Stay in Nairobi
The only direct flights from the US to Kenya is via New York's JFK airport to Nairobi on Kenya Airways. I loved flying Kenya Airways, however as it was a very quick under 14 hour hop on the way over (the trip back takes around 16 hours). Service was great and the business class seats are worth the splurge. If you aren't sure what class to book, you can also bid on business class upgrades pre flight (depending on availability), which can result in very affordable fares. Kenya Airways is a member of the SkyTeam alliance so Delta miles can be earned or redeemed.
Kenya's capital city of Nairobi is well worth spending a few days on the way in or out of the country. It is a vibrant, multi-racial city with excellent restaurants, happening nightlife and great hotels. Book a room at Tribe. The 5-star property has a convenient locale right next to the city's top shopping and dining destination, Village Market. It is also affiliated with Marriott, so you can use and earn Bonvoy points.