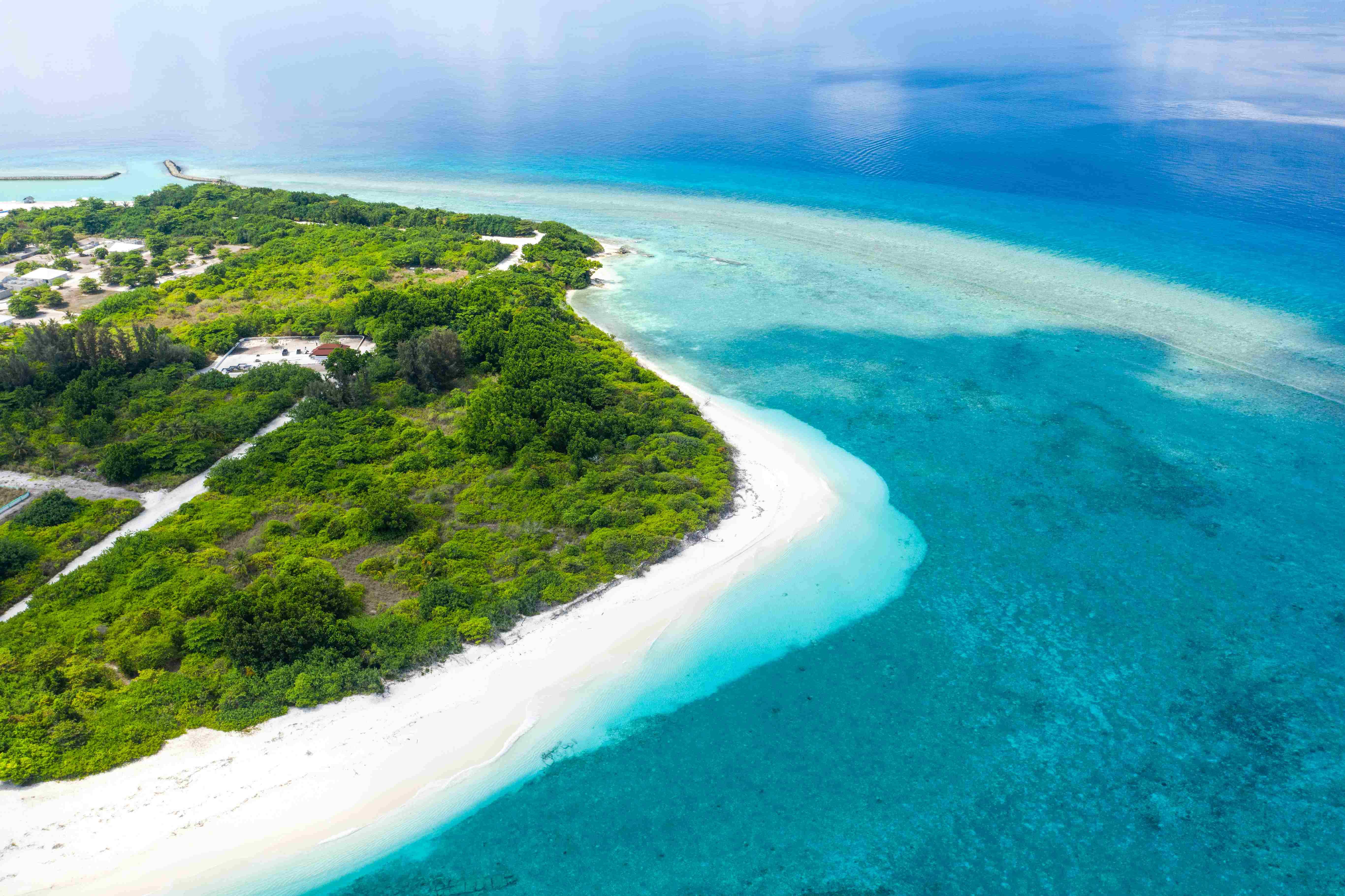 Maldivian Dreaming: Visiting The Maldives Is More Affordable Than You Think
Home to some of the world's most beautiful beaches and glamorous private island resorts

By Becca Blond

Nov. 29 2022, Published 6:15 p.m. ET
Home to some of the world's most beautiful beaches and glamorous private island resorts, the Maldives are a bucket list destination for many.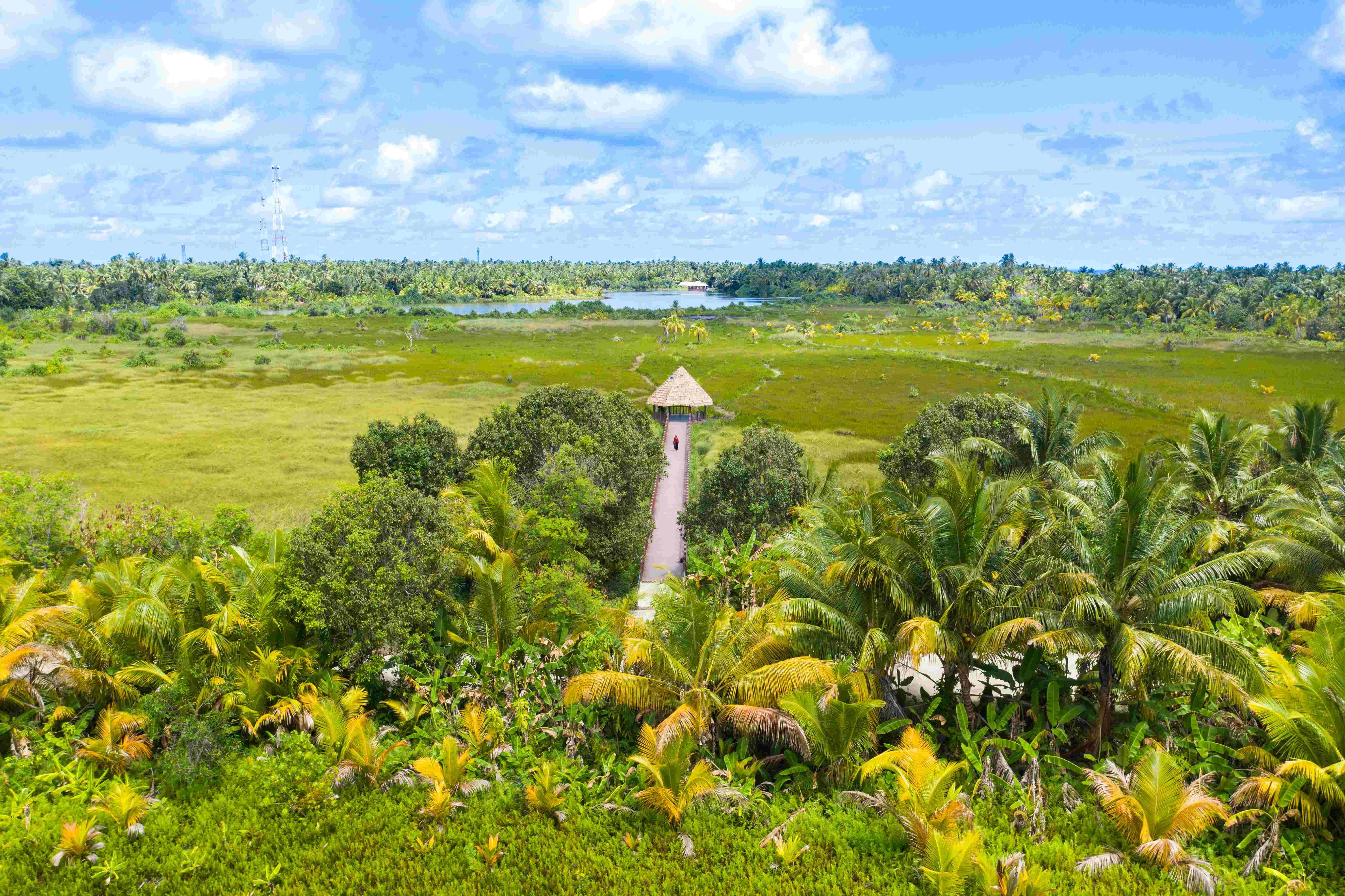 From resorts to yacht charters, here's how to explore the Maldives on a less than celebrity-sized budget.
Article continues below advertisement
My WhatsApp buzzes with a new message: Manta rays have been spotted in Hanifaru Bay and if we want to snorkel with them we need to head down to the dive shop at Reethi Beach Resort in 15 minutes.
"Omg the rays are there, we are going to see them and maybe a whale shark," I squeal to my friend Rene. We have been in the Maldives for almost a week now with a small group of content creator friends and this is the first opportunity we've had to swim with these majestic sea creatures.
Rene (@ownbyfemme on social) is a free diver and even more excited than me. She grabs her GoPro and mask and snorkel and we book it to the dive shop.
Less than an hour later we are in a warm, tropical blue lagoon that is protected as the Baa Atoll Unesco World Biosphere Reserve - watching in awe through our masks as a half dozen manta rays swoop up and down around us. Rene hands me her camera, takes a huge breath, ditches her snorkel and dives down deep until she is swimming mermaid-style alongside one of these gentle giants.
Because the rays are in a protected reserve we are only allowed to snorkel here (no scuba diving) and our time is restricted to 45 minutes per trip. Getting back in the boat Rene and I are both grinning in agreement that today was the best day of 2021 so far.
Known for having the most consistently beautiful white sand meets turquoise lagoon-hinged real estate in the world, Maldives has long been a dream destination for me. But until this trip I always thought financially they were out of my league. After all this is where celebrities shell out tens of thousands of dollars a night to stay on private islands and dine under the sea. Not everywhere in this tropical island paradise, however, is outrageously expensive. And it is possible to do an affordable luxe vacation to the Maldives either with a group of friends or on a romantic getaway.
Resorts for all Budgets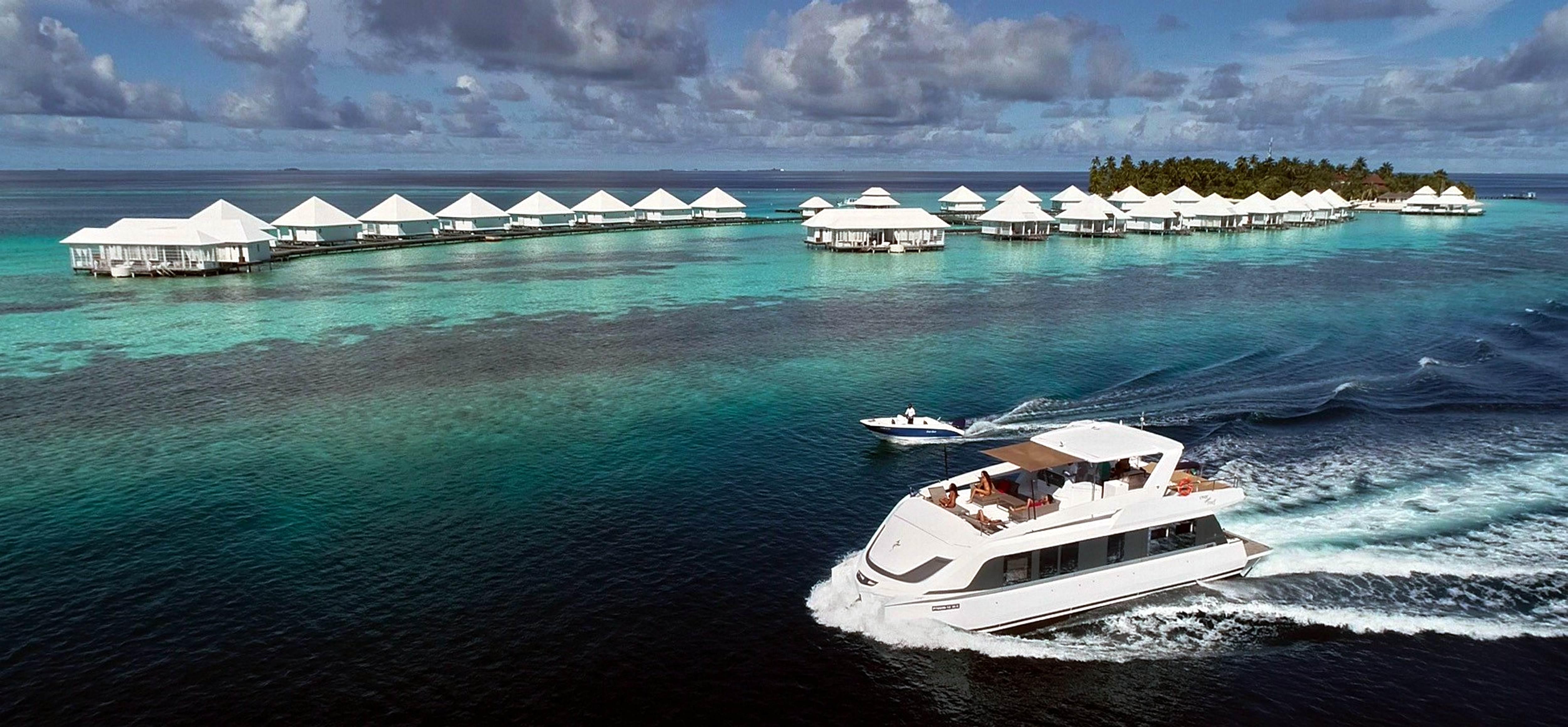 Comprising 1,200 islands spread across thousands of miles in the Indian Ocean south of India, every resort in the Maldives is on a private island. And many, like Reethi Beach Resort , a 35-minute seaplane ride north of the international airport in Male, are quite affordable. Reethi Beach offers a mix of over-water and garden view villas.
The over-water villas are awesome. They have decks with ladders leading directly into the turquoise blue lagoon below and floor to ceiling glass doors that open onto these decks and let you catch the sunrise from bed. But since this same lagoon surrounds the entire resort you can save some cash by booking their least expensive villas, which can cost as little as $289 per night with full board for two people. A true steal. Rates change frequently, however, so check the website for the most up to date prices.
Reethi Beach has multiple restaurants onsite and the food is quite good. There is also a water sports center, PADI 5-star dive center and a spa focusing on Balinese style treatments. Excursions like the manta ray snorkeling are extra but not prohibitively expensive.
Article continues below advertisement
Yacht Charter is Another Option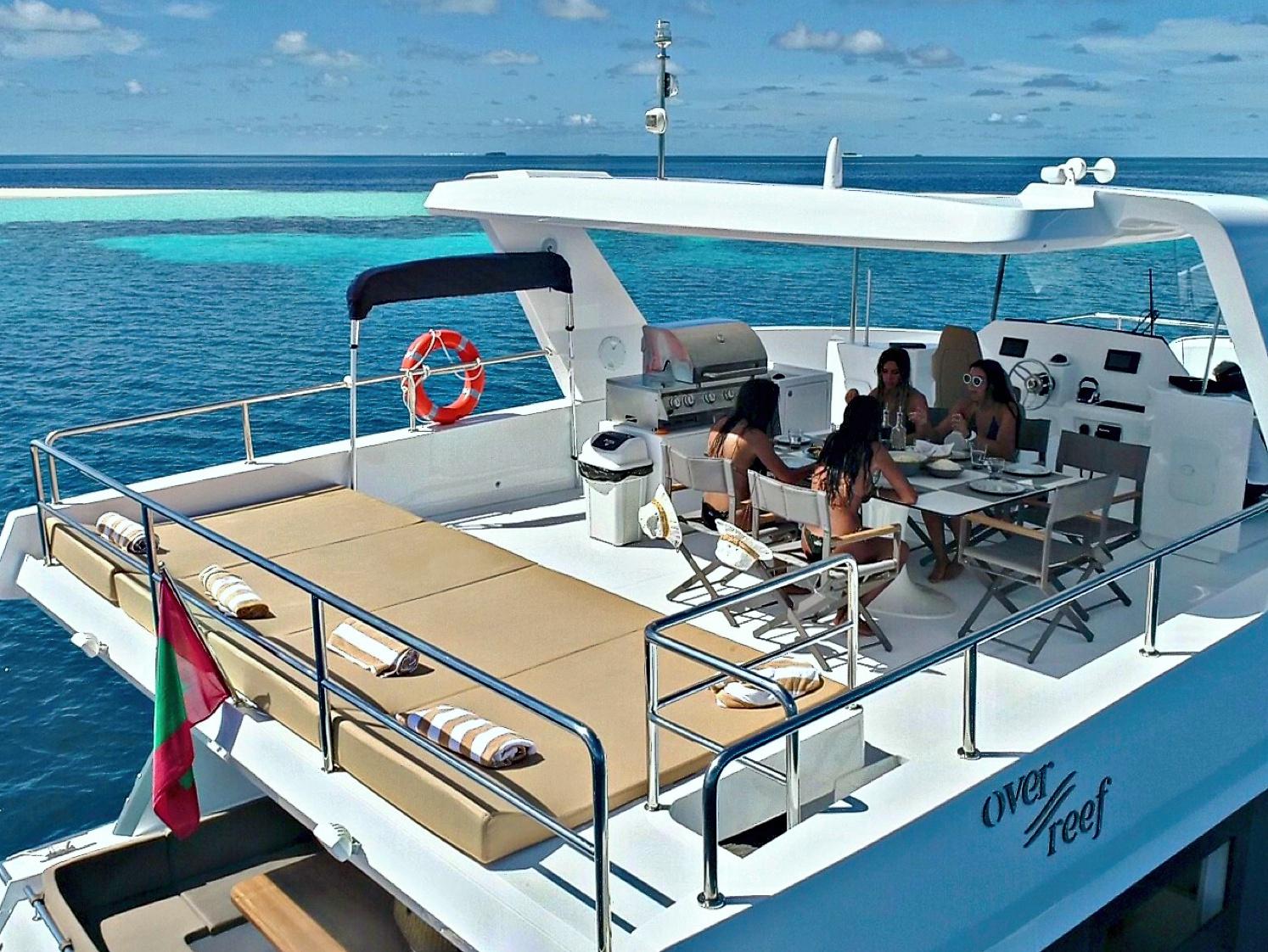 Chartering a yacht for a few nights with a group of friends is another surprisingly affordable option. Yacht Maldives has three vessels. Two are polished wooden boats styled after Maldivian fishing vessels and the third is a small yacht. Rates start at just $1,200 per day full-board (not including alcohol or scuba diving, which are extra) for the least expensive wooden boat, Dhoni Stella 2, which can sleep up to six people. The more modern Over Reef catamaran is just a little pricier and can also accommodate up to six people.
One of the coolest aspects of chartering a boat is the live-aboard experience gives you freedom to explore beyond the lagoon surrounding the island where your resort is. If you like to snorkel or dive you'll be able to hit multiple spots to see more varied marine life as well.
The Yacht Maldives crew is some of the best around and their cooking was the highlight of my travel group's culinary experiences. Maldivian food is very fish and seafood focused (tuna is a real staple) and also influenced by India and Bangladesh. The result is the most divine tasting, spicy coconut fish curries served with fresh made chapati.
Getting to the Maldives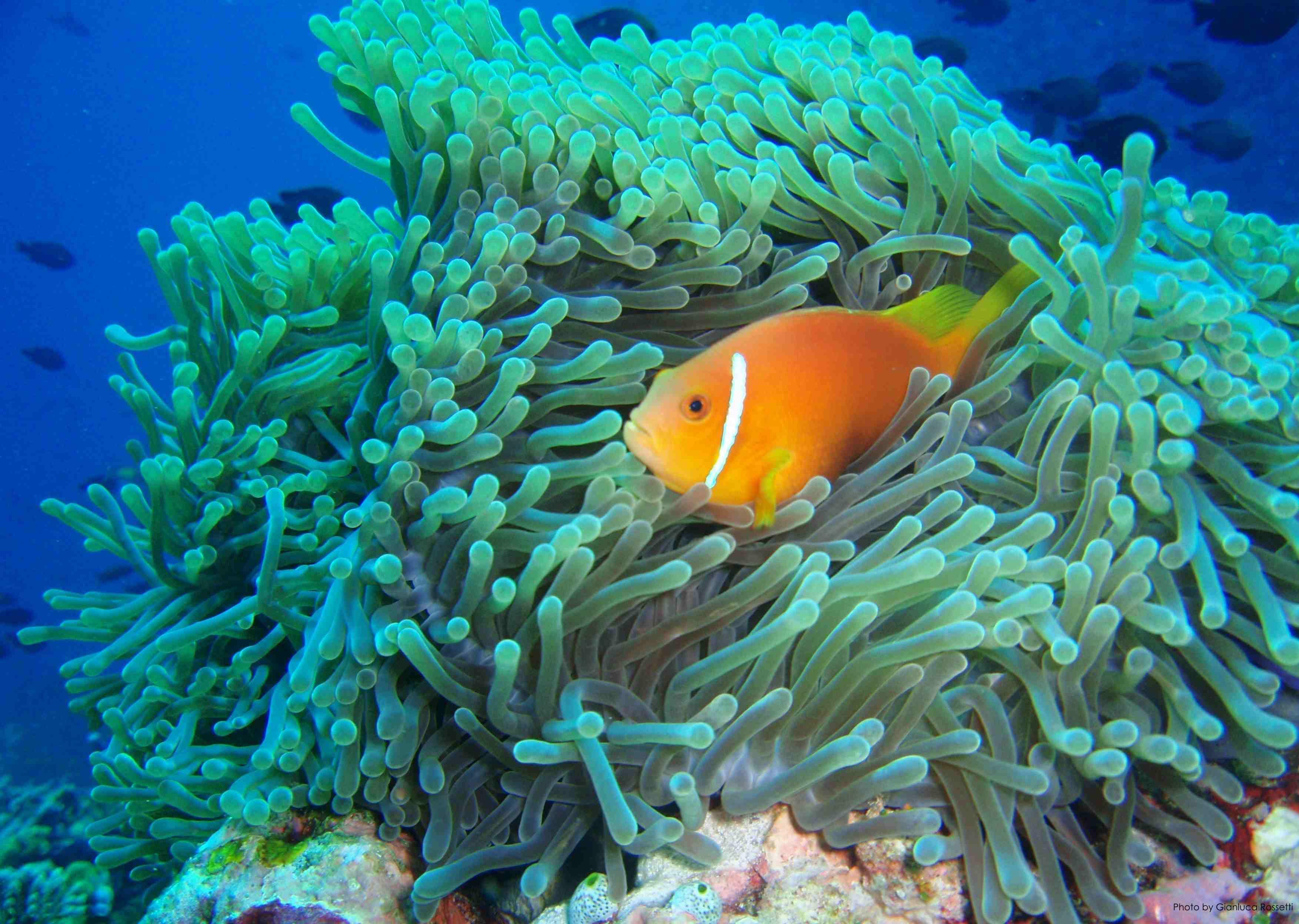 The hardest part of traveling to the Maldives is getting there. From my home in Denver it took a full 30 hours of flying to reach the islands. That is a long time to hang in the sky. If you can swing it, I highly recommend using miles or points to upgrade to business class on Qatar Airways, which has the most direct flight options from the U.S. to Maldives via their Doha hub. The Q Suites are worth their weight in gold for a 16-hour flight like I did from Doha to Los Angeles going home. Not only does the airline offer some of the best service in the industry as well as food and drink options on the flights, but the Q Suites actually have sliding doors that close to create fully enclosed pods with lie flat seats. From Doha in Qatar it is another five hour flight to reach the Velana International Airport in the capital city of Male.
For more on what my trip to the Maldives looked like as well as the Q Suite experience on Qatar Airways, check out my Instagram highlights reels @planetblond.