Why Puerto Vallarta Is The Ultimate Well-Rounded Mexican Beach Vacation
Bay of Banderas waters just offshore from Puerto Vallarta, sipping champagne with a group of friends and watching humpback whales breech

By Becca Blond

Jan. 26 2023, Published 3:25 p.m. ET
I'm sitting on the deck of a yacht cruising the Bay of Banderas waters just offshore from Puerto Vallarta, sipping champagne with a group of friends and watching humpback whales breech. It's a beautiful sight, these majestic creatures arching out of the water just feet from our boat, suspended above the deep blue ocean for a second or two before sliding back beneath the surface.
Humpback whales migrate from the arctic to Banderas Bay, on Mexico's Pacific Coast, to breed and then raise calves in these sheltered waters. Whale watching season in Puerto Vallarta (PV) begins in December and runs as late as May, with January and February being the absolute best months for sightings. My friends and I visited in April and got lucky.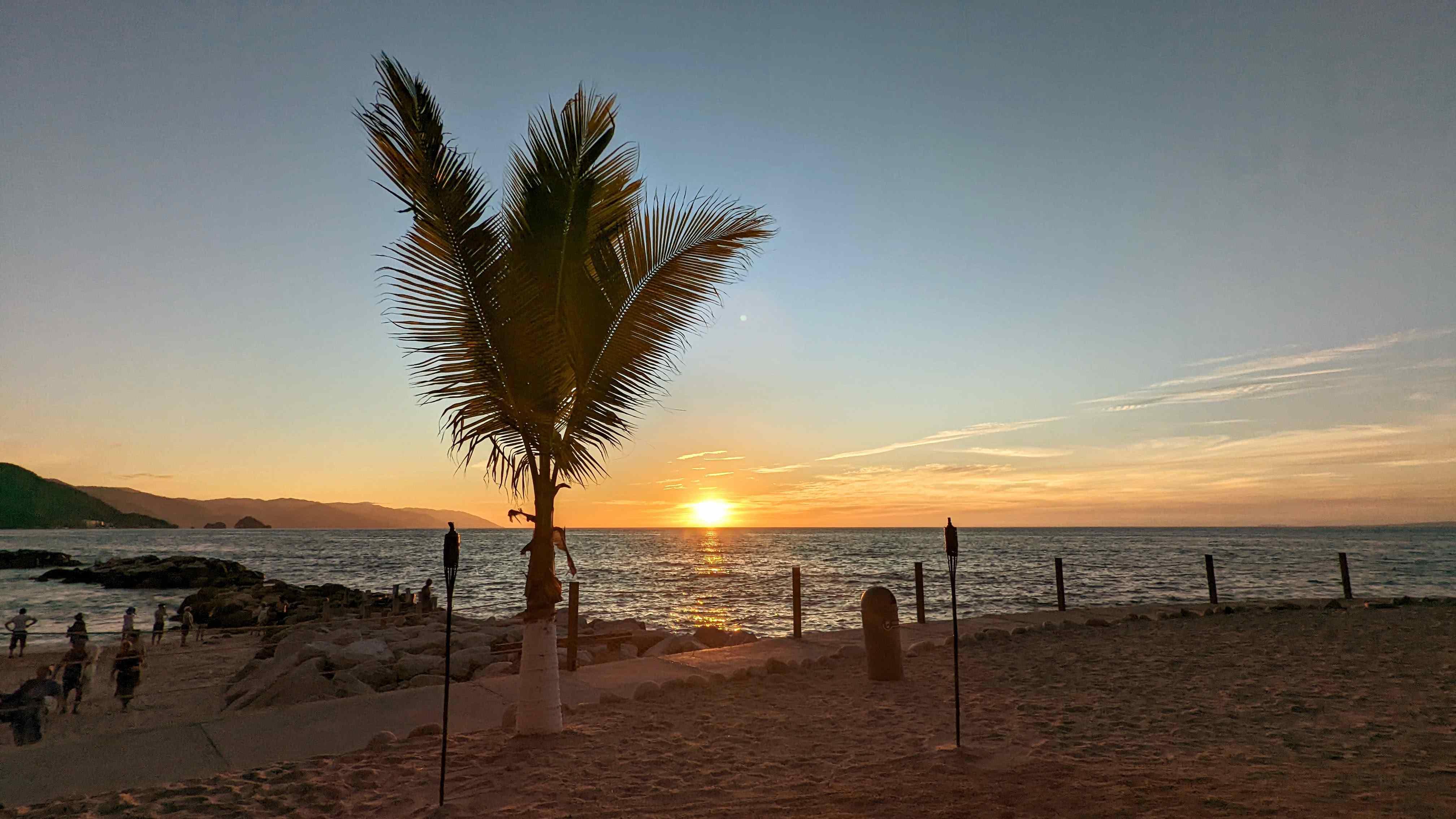 After the whales finish dancing for us the boat powers forward to our destination for the afternoon: Playa Majahuitas. Rumor has it the private beach club is the coolest party spot in town. It lives up to its name. Upon docking in the clear, warm, almost jade hued waters and stepping foot on the carpet thick white sand beach we are immersed in a Tulum style boho chic club space with half a dozen designed for TikTok video shoot locations.
After getting the requisite content we head to the al fresco restaurant area to feast on fresh ceviche and shrimp stuffed quesadillas washed down with mezcalitas. It has been a good day.
Puerto Vallarta is home to dozens of companies that charter yachts for day trips. You can also reach Playa Majahuitas on a group tour with an operator like Vallarta Adventures. A Playa Majahuitas excursion is just one of dozens of adventures to be had around Puerto Vallarta. Unlike, Cancun, PV has more than just all-inclusive resorts and one built for tourists restaurant, bar and club strip, making it the ultimate spot for a well-rounded Mexican Beach Vacation.
Article continues below advertisement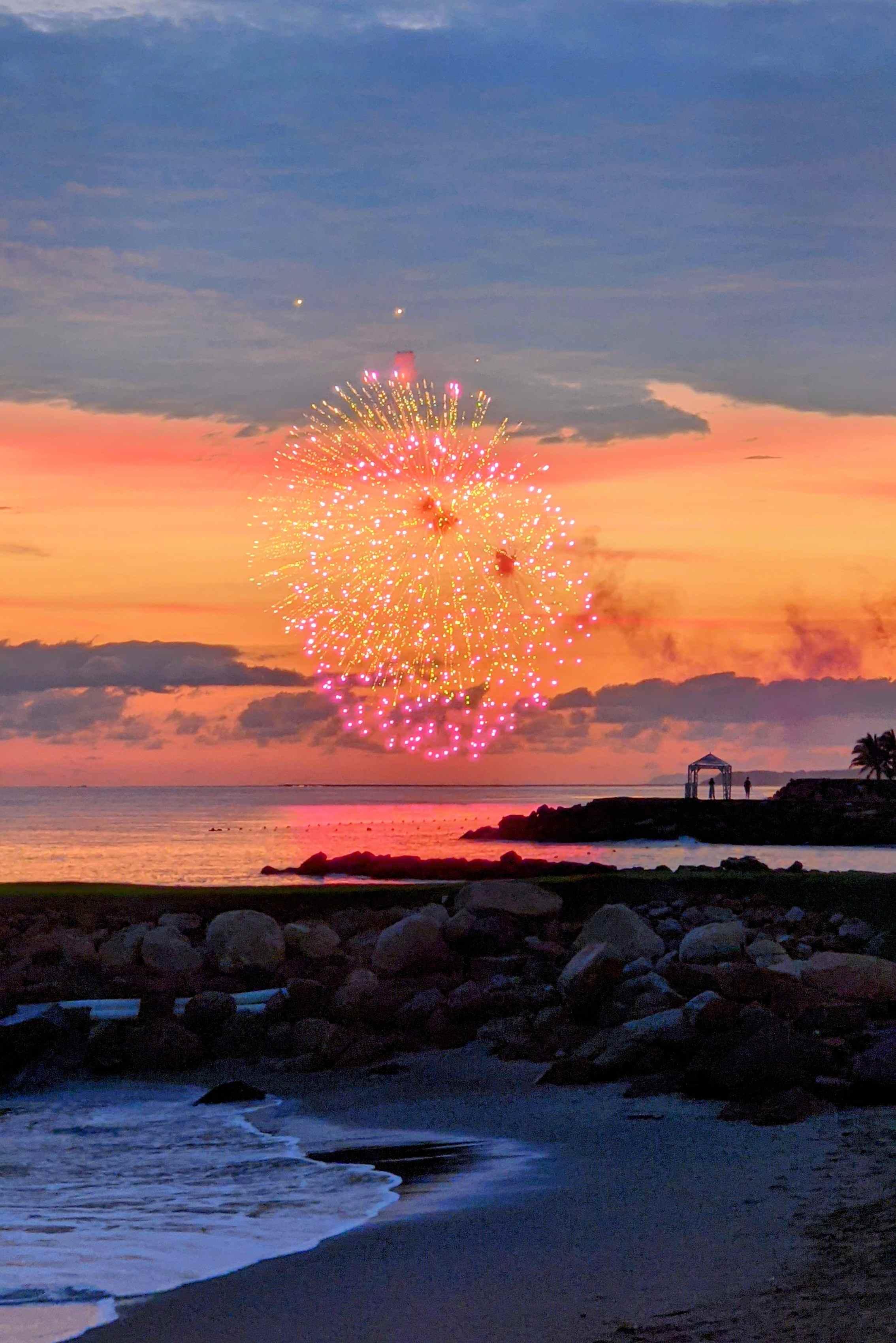 From Fishing Village to LGBTQ+ Vacay Hotspot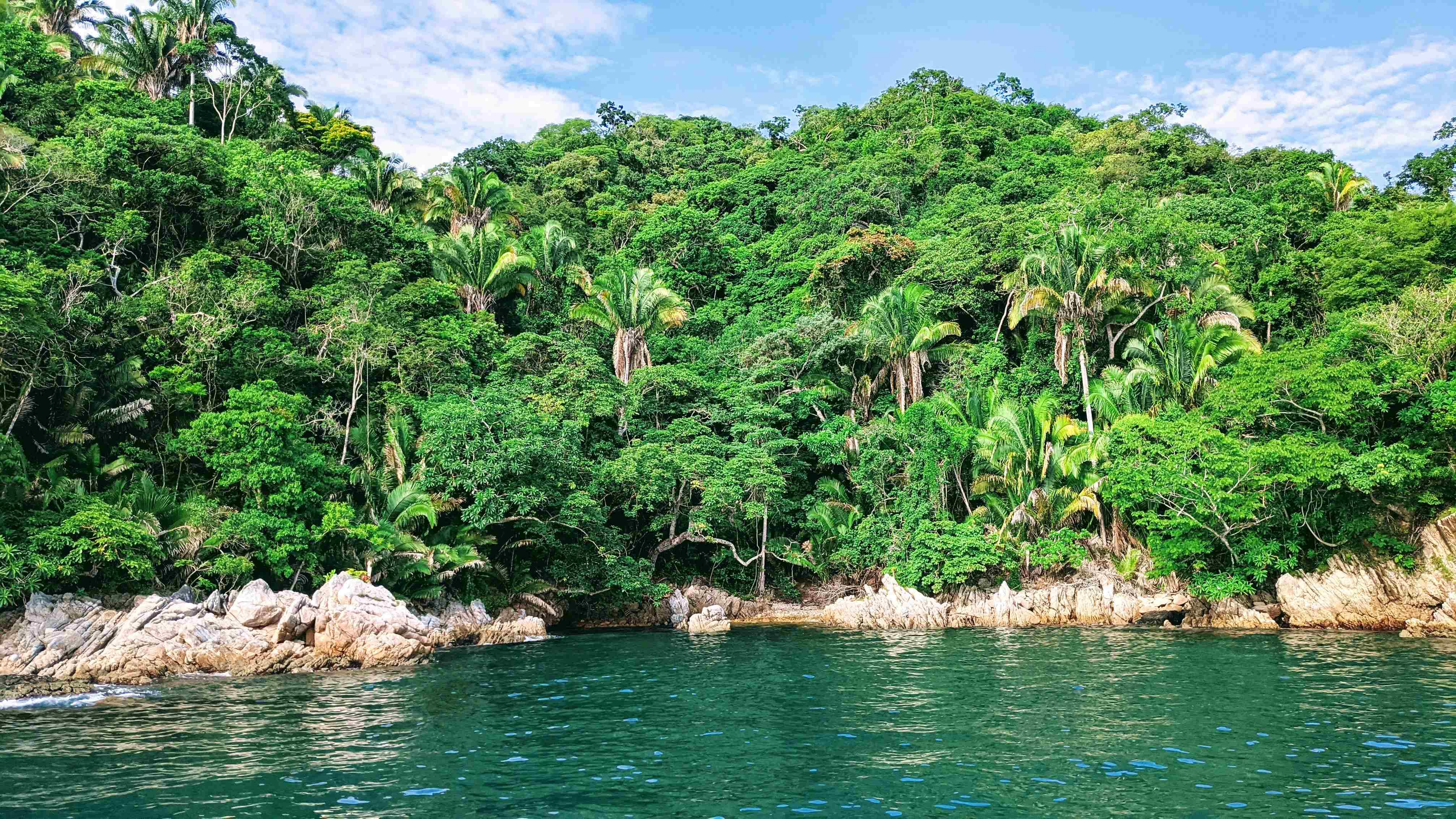 Puerto Vallarta began life as a fishing village in the early 1900s and still has a lot of that authentic charm. Take a stroll around the cobbled, vibrant old town with its mile long, ocean facing malecón and you'll immediately feel the energy.
The malecón is a mile long ocean boardwalk responsible for PV's tourism comeback after 60-years of decline, in 2013. Part of a $2.4 million renovation that included the city's port, it helped take the downtown from seedy too sleek. Today the promenade along the beach is filled with shops, restaurants and life size eclectic sculptures.
PV is also known as being Mexico's most LGBTQ+ friendly city. It was the first city in the country to receive GayTravel.com's Gay Travel Approved distinction. The Zona Romántica is its heart. Grab dinner with your partner to dine at Tintoque. A nationally recognized restaurant,i it impresses with a global Mexican menu that frequently rotates. I loved the crab croquettes starter when I was there, but everything is flavor packed. Also in town, Los Muertos Beach has gained international fame as PV's best gay beach.
Article continues below advertisement
Where to Stay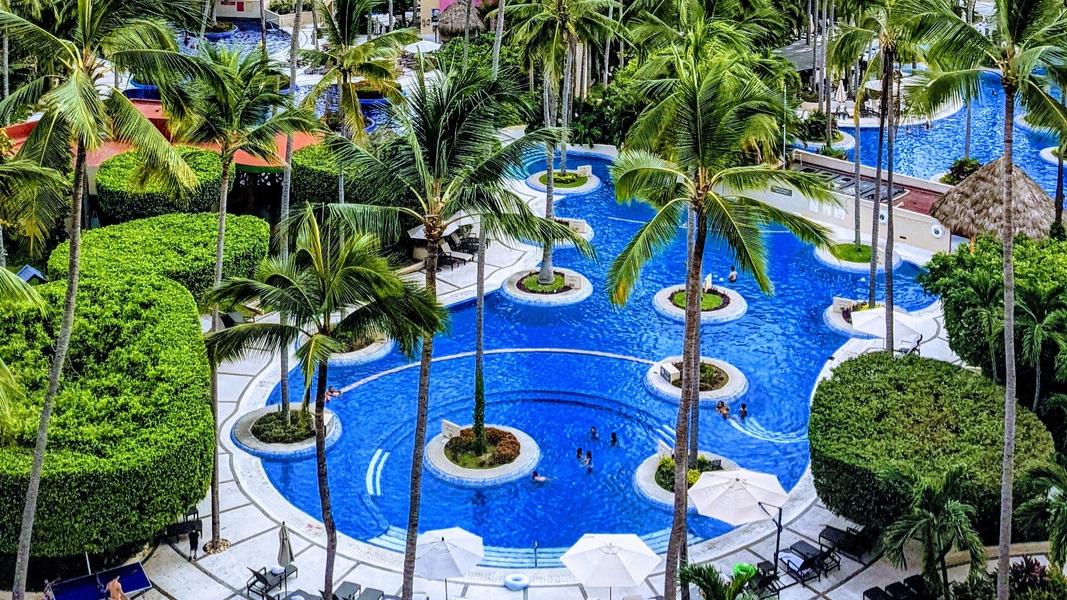 The Sierra Madre Mountains tumble onto gold sand beaches back by the Pacific Ocean in PV and the resorts set along the beachfront here have some pretty amazing views. The West coast location also guarantees nightly stunner sunsets if it isn't pouring. Not only is the color show trippy AF, but the duration of time it takes for that orange ball to sink into the deep blue ocean and then bleed its final purples to black seems longer than anything I witness where I live in Denver.
There are so many resort options in PV, but The Westin Resort & Spa, Puerto Vallarta is one good value choice set right on the Bay of Banderas beachfront. Part of the Marriott family, you can book with points as well. Set on 14-acres of what was once a palm tree plantation, today the resort is still home to more than 600 mature palms. Each tree is numbered and maintained. The rooms and suites are comfy and the resort sits right on the sea. There are two swimming pools, including one with a swim-up bar and another that is family focused.
Part of Marriott's wellness brand, The Westin has a state-of-the-art fitness center to get your daily workout in. And it also is home to an excellent spa where the treatments are designed to assist with movement, sleep and relaxation. Try the deep tissue massage. The Westin is a great choice if you don't want to go the all-inclusive route. That said, it does have multiple onsite restaurants including its signature Arrecifes Seafood & Steakhouse. Another perk to staying at the Westin is that every menu offers vegan options as well as health focused choices.
If you want an all-inclusive stay, then I loved the recently opened Hilton Vallarta Riviera All-Inclusive Resort. Stylishly designed, the resort is also on a pretty stretch of beach. The resort has 444 spacious and modern suites. Rooms are very comfortable with modern decor and the best have direct Pacific coastline views from furnished balconies. If you want to vacation in true style, book one of the suites with a whirlpool tub.
If you don't want to be disturbed by kids on your holiday, book La Hacienda, which is the adults-only section of the resort with its own set of swimming pools and restaurants (although you will have access to all 14 dining and drinking options on the grounds). Rooms are spacious junior suites and you'll also have access to premium amenities.
The quality of the food at the Hilton is also impressive for an all-inclusive resort. Along with a buffet, there are multiple a la carte restaurants serving up everything from French fusion to traditional Italian.