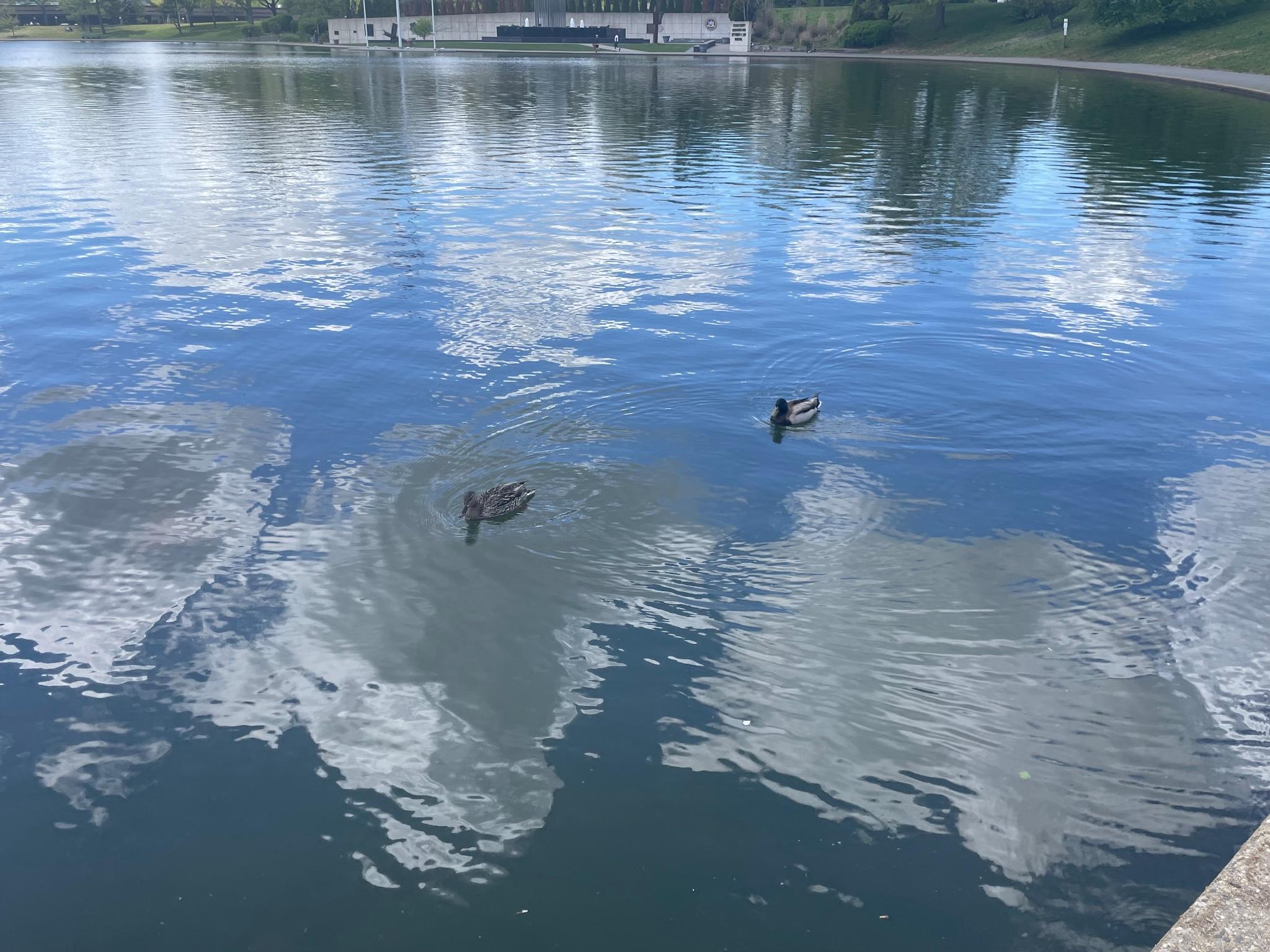 Creating a "Bird-Friendly" World
Conservationists discuss their work to save bird populations

By Eric Munson

Jun. 6 2023, Published 2:30 p.m. ET
Conservationists discuss their work to save bird populations
Around six years ago, Peggy Maslow heard about a "bird-friendly habitat certification" program in North Carolina. She decided to bring the idea to Long Island, making it one of the first such programs in New York State.
Maslow said there is an entire criteria she used to certify a property including water, shelter, feeders, no feral cats and native plants. She recently went to Old Westbury to do a certification.
"[The homeowner] wanted to know what plants to buy for hummingbirds and butterflies, but also which ones look good and where to put them," Maslow said. Maslow herself learned about the dangers of non-native plants on bird species. The native insects did not evolve to coexist with the non-native plants, putting strains on the insect population. Birds primarily feed on insects, plants, berries and nuts.
Over a span of more than a decade, Maslow slowly replaced all the plants in her yard with native plants.
"Maybe I'll get grants and do [this] in public places," Maslow said. "So I have about 10 public places. I got grants from Audubon New York, around $1,000, and we planted a native plant garden with signs and brochures."
Maslow is just one of many conservationists trying to help bird populations.
Maslow is also the director of education for the North Shore Audubon Society. She primarily educates the public about conservation issues. Citizen science projects are an integral part of the organization's outreach and education.
There are too many conservation projects to list, but one major project involves the piping plover, an endangered species of shorebird.
"Piping plovers are especially in danger because they nest on beaches and just make a scrape in the sand and lay their eggs on a beach," Maslow said. "You can imagine there's a real conflict with beachgoers."
The chicks are especially vulnerable because they can't fly. They are often accidentally injured or killed by humans, pets and vehicles.
Jim Brown, the conservation co-chair for the South Shore Audubon Society, further elaborated on what goes into bird conservation.
Brown said the organization is involved in various issues such as climate change, energy and clean water. He emphasized one of the main goals is to "save what's left."
"All of this impact, not only humanity, but as well, so we get involved with all of this," Brown said.
Long Island is densely-populated and has seen over-development issues. Despite the rapid urbanization, there are various marshes, parks, nature areas and bird areas throughout the island.
"There are great horned owls that nest there, bald eagles up there, we have a lot of ducks during the winter," Brown said. "There's still a lot of nature in Nassau County, but development is an issue."
Article continues below advertisement
Recently, Brown was involved with the construction of a new golf course. The land was located right next to a waterway and he wanted to make sure the land was protected.
Jones Beach State Park in Wantagh is one of the major areas for the South Shore Audubon Society. It is a popular tourist destination frequented by fishers and beachgoers.
Jones Beach often has a popular holiday light show. Brown said he would prefer the entire area be left pristine, but relented that the show isn't during the peak of migratory season.
"Even if not many birds happened to be dying from crashing into that stuff, which we don't know about, it's just improper use of a state park, we felt," Brown said.
Both Maslow and Brown stressed the importance of "bird-friendly glass." Due to the reflective properties of the glass, birds will mistake windows for their habitat and fly full throttle into the glass, killing themselves.
John Turner, the land management consultant for the Town of Brookhaven, is an expert on bird-friendly glass.
"An estimated 600 million birds die every year in the United States [by] flying into windows," Turner said. "They simply don't see the windows for what they actually are because windows can be highly reflective or very transparent."
Conservationists are constantly trying to pass laws and ordinance to retrofit buildings with bird-friendly windows. This generally involves some kind of opaque pattern on the glass or it is somehow made less reflective.
Conservationists are constantly trying to pass laws and ordinance to retrofit buildings with bird-friendly windows. This generally involves some kind of opaque pattern on the glass or it is somehow made less reflective.
"Almost every house has a bird flying into a window on an annual basis," Turner said. "[Birds] can't tolerate the kind of impact flying into windows causes, habitat destruction causes, feral and free-roaming cats causes, flying into wind turbines cause and other powers."
Turner added that larger windows are typically the biggest killers of birds.
"You'll often see what we call a powder down strike," Turner said. "That is an impression, kind of a white chalk-ish impression on the window that the bird creates when it flies into a window head first at a high speed."
Turner also explained how land management ties into environmental and conservation issues. He said his work is all about preserving land in its natural state so it can't be developed.
"Certain wildlife species can't tolerate suburban and urban landscapes," Turner said. "It helps preserve the drinking water supply that all Long Islanders depend upon."
Turner finds land management to be a "balancing act." Long Island is "congested enough" so Turner is interested in allocating open green areas where people can enjoy nature, see wildlife and ensure the groundwater aquifers are kept clean.
"From my perspective Long Island already has enough people," Turner said. "We have almost 2.7 million people just in Nassau and Suffolk counties plus, of course many, many millions more and the two city boroughs."