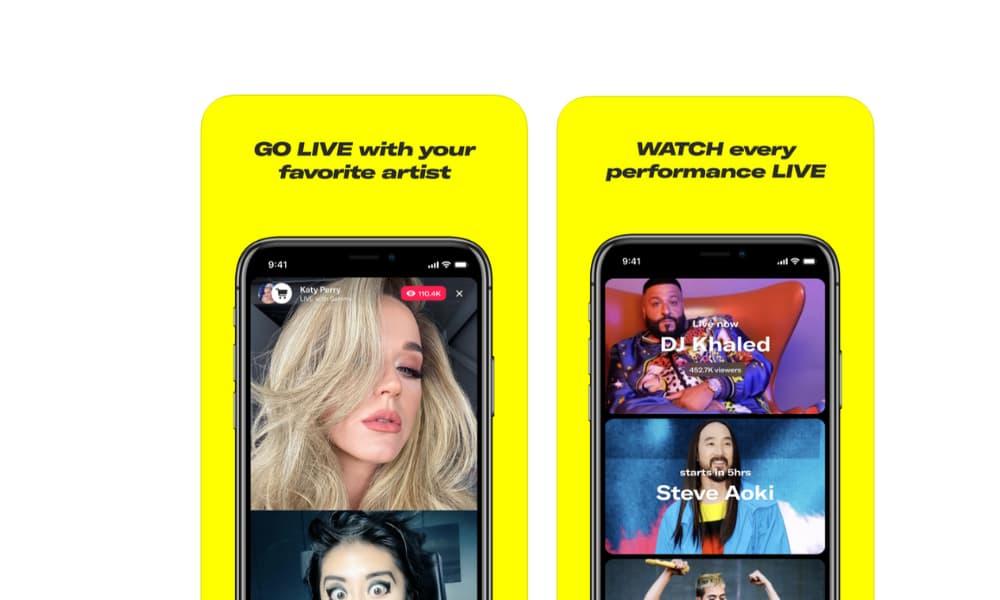 #BeApp Founder Ray Smith Champions Artist-to-Fan Experience
With the return of concerts being nowhere in site, #BeApp steps up to provide music fans opportunities to connect with their favorite artists.

By Jamie Rollo

Nov. 9 2020, Published 1:20 p.m. ET
With the return of concerts and festivals being nowhere in site, #BeApp steps up to provide music fans opportunities to connect with their favorite artists. The app, founded by Ray Smith, allows artists from all around the world to stream their music and host virtual events. When we've reached the point of normalcy where live shows can make their return, #BeApp plans to provide festival and concert coverage so that anyone can attend no matter their geographic or financial circumstance.
"I've been thinking about the problem of how you can experience entertainment from remote parts of the world for pretty much my whole life," Smith said in an interview with Bleu. "When COVID first came around, I think everybody was kind of forced into the realization that they wouldn't be able to experience any kind of live entertainment. The idea of #BeApp is really born out of how you can take artists and allow them to connect with fans."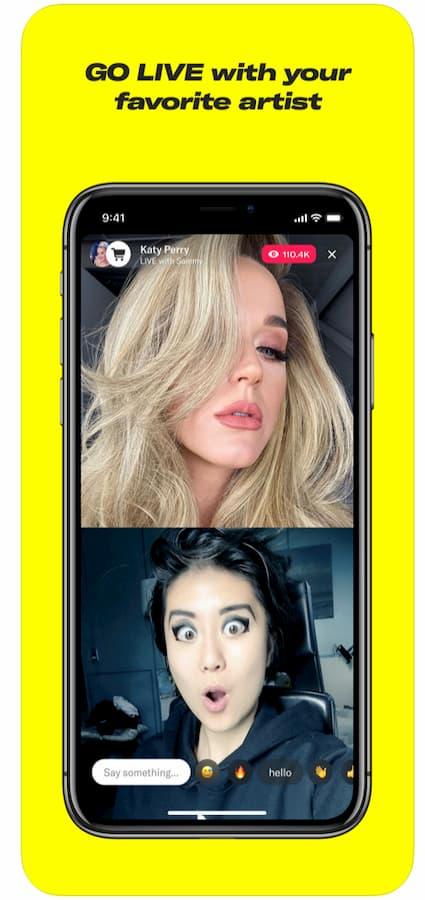 Article continues below advertisement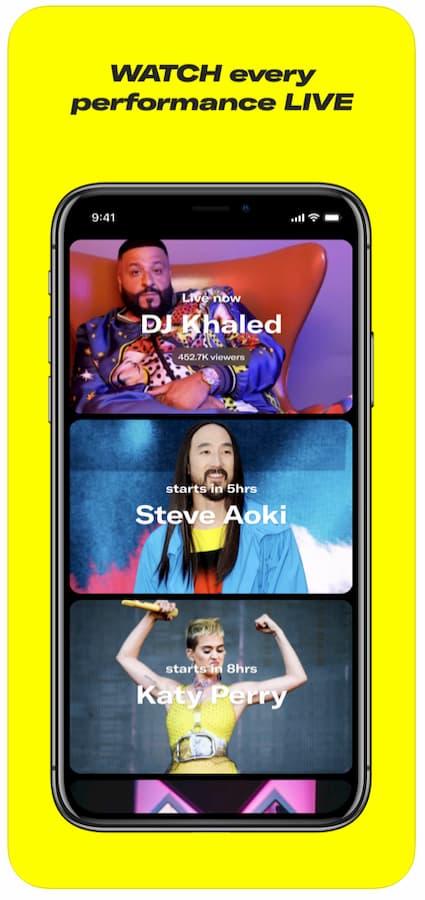 #BeAppis extremely user friendly and free to use. On the homepage, you'll see the set calendar for upcoming events on the app, including a DJ Jazzy Jeff livestream on November 11, and shows by DJ Khaled and Kelly Rowland, with the dates yet to be announced. In the past, #BeApp hosted Katy Perry, one of their most successful stream shows to date. With the application's unique capabilities, Katy was even able to bring one lucky fan onto her virtual stage.
Article continues below advertisement
"There were hundreds of thousands of people watching Katy Perry's stream, but Katy Perry chose one fan to join the live feed with her. Her room was decorated with all Katy posters and she had the lanyard from when she attended the concerts," Smith retold. "The girl pretty much started crying. It was pretty emotional but also pretty rewarding to be able to give someone, especially in these anxious times, the ability to connect with someone they've been following for their whole life."
Aside from providing a platform for big name artists and their fans, #BeApp is also a space for aspiring artists to stream and potentially gain a following. Anyone who downloads the application and gives camera access can stream anytime from anywhere. Smith revealed that #BeApp is currently giving away cash prizes to "bedroom artists," totaling in a little over $1,000 a day. "All you have to do is go into the #BeApp platform, download it for free, you can either watch your favorite artist, or yourself, you can stream and put yourself in the competition to win money," the founder explained. "Because we're still relatively new, the chances of you winning a prize are pretty significant." Smith says that the app is giving out prizes to streamers who place in the top 10 most streams every single day.
Article continues below advertisement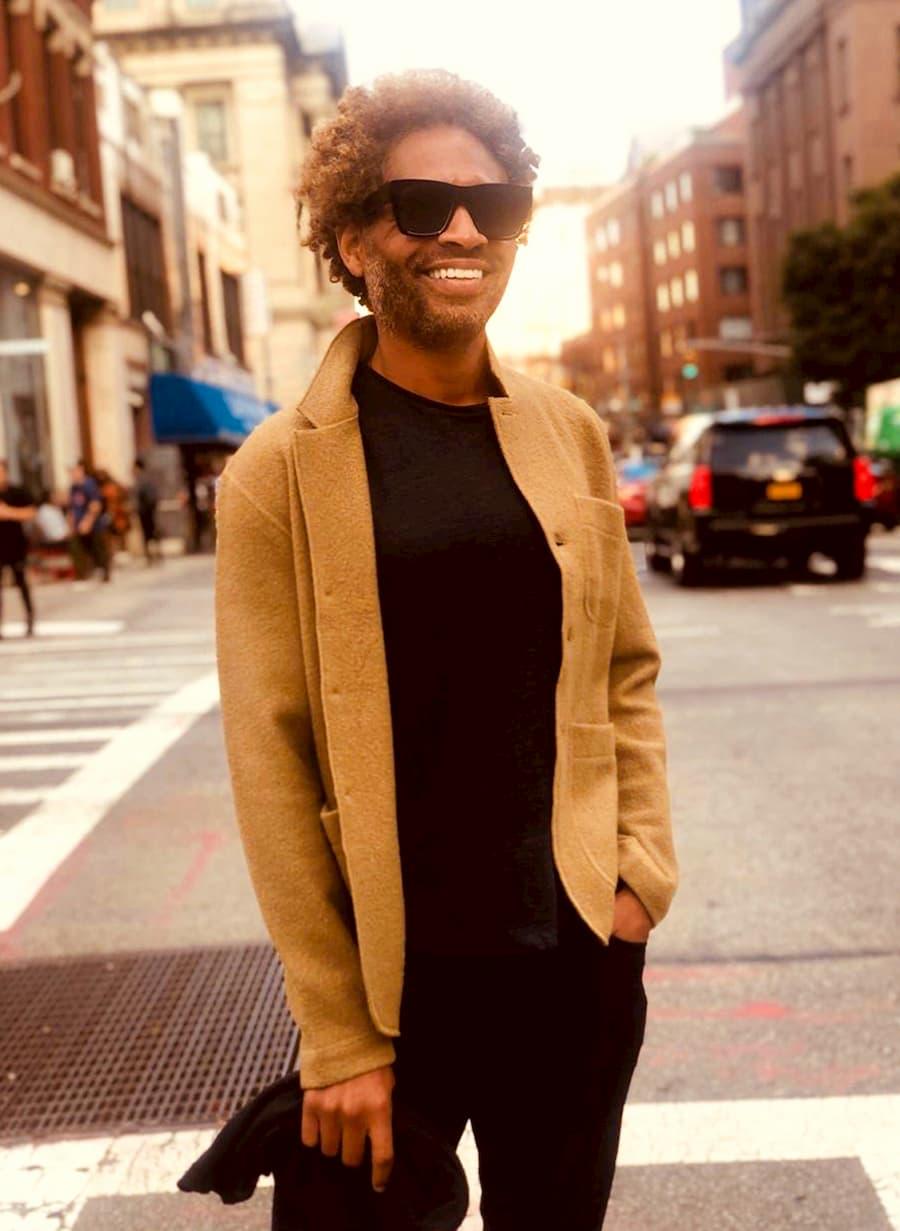 Ray Smith is a life-long festival and concert devotee, and understands that location and money can be very limiting for what experiences individuals can partake in. While COVID has put a huge damper on anything tangible, Smith hopes for #BeAppto be the go-to application for streaming live concerts and festivals in the future. They're currently working on a multi-camera feature, which would essentially allow fans to "virtually roam" the festival grounds. With a simple right swipe, users can hop from stage to stage and even get the artists' perspectives. "We have an 'artist cam.' We put little tiny lipstick cameras on the artists' heads and you can actually get their perspective," said Smith.
Article continues below advertisement
#BeApp truly represents what it means to be a global brand. With several different markets across the globe, the streaming application has brought together fan bases in a way like never before. Recently, Brazilian pop star Anita hosted a live show through #BeApp and millions of fans attended. While her substantial fanbase is heavily rooted in Brazil and South America, the popularity of the stream allowed her to reach an even wider audience.
"It was something that allowed a Brazilian superstar to connect with her Brazilian fans, but it also introduced her to a whole new audience of Americans, and Germans, and Japanese, and people around the world who may have never heard of her," said Smith. "It's truly global. I mean, we're streaming from the U.S, South America, Asia, and Europe on a consistent basis so you can get artists from all over the world."
#BeApp is gearing up to deliver one of their biggest shows yet with the help of global brand partner Coca-Cola. The application is currently available in the App Store and Google Play Store for free – download and check out the upcoming shows that they have to offer.