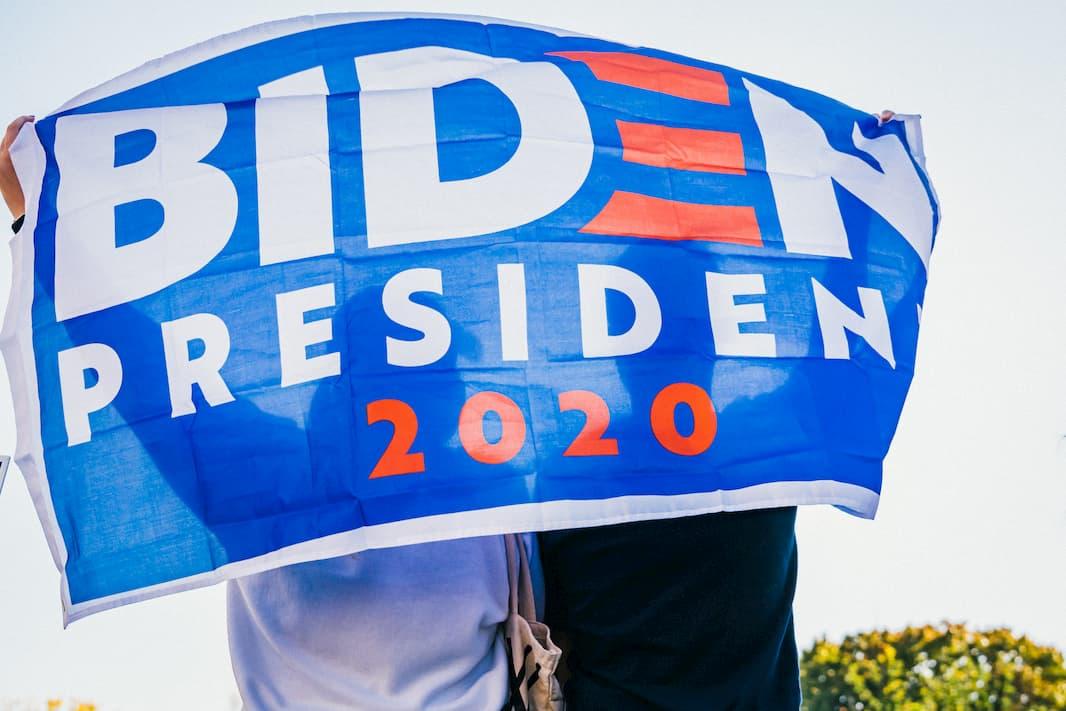 What President-Elect Joe Biden's Cabinet may Look Like
With the prolonged election results leading to a Biden/Harris win, many are speculating who will fill president-elect Joe Biden's cabinet.

By Jamie Rollo

Nov. 10 2020, Published 7:23 p.m. ET
With the prolonged election results leading to a Biden/Harris win, many Americans are speculating who will fill president-elect Joe Biden's cabinet. The former vice president's top goals upon taking office in January are to combat the coronavirus pandemic and reunite an extremely divided country.
Based upon current predictions, it seems Biden is trying to appeal to all Americans and senate leaders to ensure a calm, cool, and collected transition. Here are the rumored cabinet members, listed by department:
Treasury: 
Leftist hopefuls believe Biden may appoint Sen. Elizabeth Warren as head of the U.S Department of Treasury, however, Politico reports it will likely be Lael Brainard, an economist and member of the U.S Federal Reserve's Board of Governors. Brainard seems to be the leading choice given her experience. Because Biden's goal is to start cracking into coronavirus stimulus, appointing a centrist who would not upset either party is ideal.
Warren, though experienced, would likely upset the Republican-controlled Senate. On the other hand, appointing contending officials like Federal Reserve Vice Chair Roger Ferguson or investor Mellody Hobson – who have close corporate ties – would likely upset many progressives.
Labor: 
The likely secretary of the Department of Labor will be California Labor Secretary Julie Su. In order to balance out the likely moderate-heavy cabinet, Biden has the goal of putting forth a progressive leader for this role. Senator Bernie Sanders is also a potential candidate for the position, though a moderate like Biden would consider him to be a bit too polarizing.
Other potential candidates include Representative Andy Levin, DNC Chairman and former Obama Labor Secretary Tom Perez, and AFL-CIO Chief Economist Bill Spriggs.
Article continues below advertisement
Education: 
We can all take a deep breath of fresh air knowing Betsy DeVos will no longer head the Department of Education. It's looking like Biden is keeping his promise of appointing a public school teacher to this cabinet position by choosing Lily Eskelsen Garcia. The elementary school teacher and former president of the NEA is looking to be the likely choice. Garcia has won "teacher of the year" in her home state of Utah.
Housing and Urban Development (HUD): 
The likely candidate for this cabinet position is Alvin Brown, who worked under the Clinton administration in the Agriculture and Commerce Departments, and was later elected as mayor of Jacksonville, Florida. The other highly potential candidate is Maurice Jones, who worked under Secretary of HUD Shaun Donovan during Obama's administration.
Other potential candidates include President and CEO of the National Low Income Housing Coalition Diane Yentel, Representative Karen Bass, and Atlanta Mayor Keisha Lance Bottoms.
Article continues below advertisement
Defense: 
The likely secretary of defense is Michele Flournoy, the former undersecretary of defense in Obama's first term. She has recently co-authored a "blueprint" on how the Pentagon should accelerate technology developments to outpace China. Flournoy is also known for her policy work and co-founding the centrist Center for a New American Security.
Other potential – but not likely – candidates for secretary of defense are Jack Reed, a West Point graduate and Armed Services Committee member, and Illinois Senator Tammy Duckworth, an Iraq War veteran.
State: 
Susan Rice, former national security advisor and former U.N ambassador, will likely be the secretary of state. Since Biden's first months will likely consist of coronavirus combatance, choosing an experienced secretary of state such as Rice seems to be the right move.
For years, Rice has worked in numerous positions working her way up from a junior NSC staffer to a U.N ambassador and national security adviser. According to Politico, she and Biden have a "warm relationship," despite past disagreements on foreign policy in Egypt and Libya.
Other potential candidates include Foreign Service officer William Burns, Delaware Senator Chris Coons, and Connecticut Senator Chris Murphy.
Article continues below advertisement
Justice:
Having just lost his senate seat, Alabaman Democrat Doug Jones is a likely candidate for the secretary of justice. A close friend of Biden's, Jones is known for playing a large role in prosecuting two members of the Ku Klux Klan who were responsible for the 1963 bombing of the 16th Street Baptist Church.
Democratic National Committee Chairman Tom Perez, however, is also a likely contender. Perez served as assistant attorney general for civil rights during Obama's presidency.
Homeland Security: 
The likely secretary of homeland security will be Alejandro Mayorkas, the former deputy secretary of the DHS during Obama's administration. If chosen, he would be the first Latino secretary in the department. Mayorkas previously headed the Deferred Action for Childhood Arrivals (DACA) program as the director of United States Citizenship and Immigration Services (CIS).
Article continues below advertisement
Health and Human Services: 
For the early parts of Biden's upcoming presidency, combatting coronavirus and protecting the Affordable Care Act are going to be top priorities. This position is really a toss up. The predicted potential candidates include former Surgeon General Vivek Murthy, New Mexico Governor Michelle Lujan Grisham, and North Carolina Health Secretary Mandy Cohen.
Transportation: 
The likely head of the Department of Transportation will be the Biden-loyal Los Angeles Mayor Eric Garcetti. And given his experience of leading a large, metro-area, he seems fit for the job.
Article continues below advertisement
Commerce:
Biden is going to try to mend the country, thus he must appeal to republican officials and voters. That's why the likely head of Commerce will be Meg Whitman, a former Republican candidate for Governor of California and former CEO of Quibi and eBay.
Energy: 
Former Obama Energy Secretary Ernest Moniz is the likely candidate to fill this cabinet seat. The issue here is that Moniz, a nuclear physicist, has close ties to the fossil fuel industry which is worrisome for progressives who want to see climate legislation.
Article continues below advertisement
Interior: 
The likely Secretary of Interior is going to be New Mexico Senator Tom Udall. Udall formerly served as a congressman and as New Mexico state attorney general.
Agriculture: 
Biden's top choice for Secretary of Agriculture is former Senator Heidi Heitkamp, who shockingly enough was almost in this position under Trump's administration. Heitkamp lost her North Dakota senate seat in 2018 has been known for her centrist ideals, often arguing with her democratic peers on controversial policy issues.
Article continues below advertisement
Veteran Affairs: 
It's looking like Biden's Secretary of Veteran Affairs is going to be former South Bend mayor and presidential candidate Pete Buttigieg. He and Jason Kander, who are both veterans, are neck-and-neck for the position. However, Buttigieg's Biden endorsement was key for him securing the primary elections.
United States Trade Representative: 
California Representative Jimmy Gomez has been rumored as the likely U.S trade representative.
Article continues below advertisement
Environmental Protection Agency: 
With the country's concern of the climate crisis, progressive-backed Mary Nichols will likely be the head of the EPA. She has served on the California Air Resources Board and is the former assistant administrator for the EPA's Office of Air and Radiation during the Clinton administration.
UN Ambassador: 
While it has been rumored that this position may be Buttigieg's, the likely candidate is Wendy Sherman, who previously served as the State Department's undersecretary for political affairs during Obama's administration where she helped lead nuclear negotiations with Iran. Sherman also formally served in the State Department under Bill Clinton.