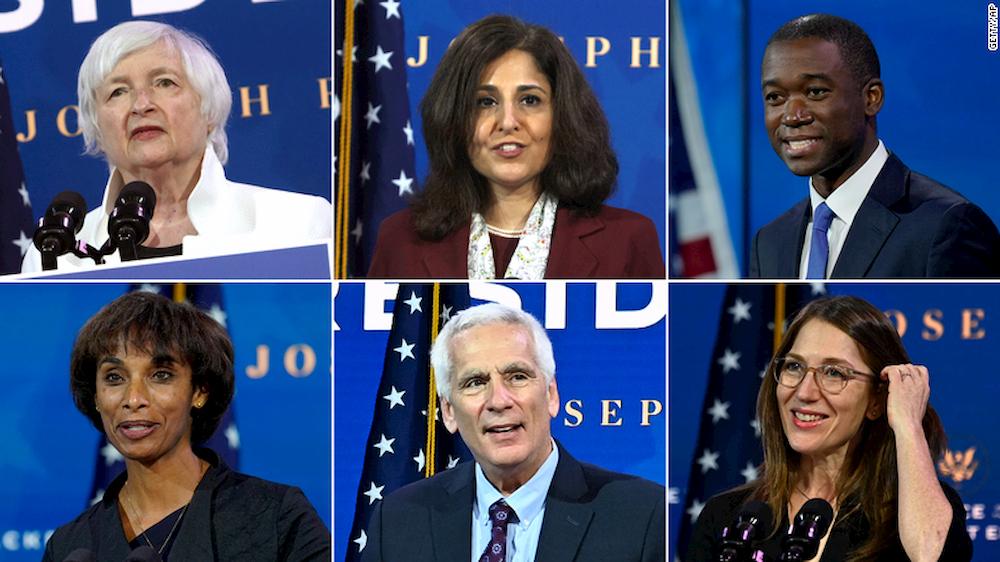 President-elect Biden Announces new Economic Team
President-Elect Joe Biden recently announced his economic team. If confirmed by the U.S. Senate, the list marks a historic accomplishment.

By Stacey Edward

Dec. 1 2020, Published 4:05 p.m. ET
President-elect Joe Biden announced members of his economic team this week.
"A first-rate team that's going to get us through this ongoing economic crisis and help us build the economy back, not just build it back, build it back better than it was before. A team that's tested and experienced, and includes groundbreaking Americans who come from different backgrounds but who share my core vision for economic relief here in the United States of America," Joe Biden said in a statement.
If confirmed by the U.S. Senate, Biden's economic team would make history with positions held by a woman or person of color the first time.
The group will include the Treasury Secretary Janet Yellen. Yellen served as former chair for the United States Federal Reserve. If confirmed, Yellen will serve as the first woman to hold this position since its creation 231 years ago.
Current Dean of Princeton's School of Public and International Affairs, Cecilia Rouse, will be the first woman of color to serve among the Council of Economic Advisers.
Adewale Adeyemo will also be the first person of color to serve as the Deputy Treasury Secretary. Adeyemo currently serves as the president of the Obama Foundation and previously worked in the Obama administration.
The list also includes Neera Tanden, who will oversee the office of management and budget. Tanden, the former CEO of left-leaning public policy organization, Center for American Progress, would be the first woman of color to over the OMB. Recent comments regarding republican senators have created doubt, as too if the U.S senate will confirm her. If approved, Tanden would also be the first woman of color to hold this position.
The team is responsible for reversing the struggling economy since the onset of COVID-19 in early 2020. President-elect Biden pledged early in his campaign to shape his administration to reflect the diversity within the U.S. Be sure to stay tuned with Bleu for more updates.